There are few things more satisfying than finding a large group of like-minded people. This can be extremely challenging in the world of fly fishing. The community is small, but quite accepting. One of the best chances you have of stumbling into a large group of fly anglers is in Missoula, Montana.
Missoula, Montana is full of fly anglers and world class fly shops. I've spent many nights out on the town meeting new diehard fly fishing men and women. I've never left Missoula wishing it would have gone differently. The people and fly shops in this community make me appreciate fly angling more and more every time I visit.
Don't miss our full guide to Fly Fishing around Montana.
Disclaimer: IntoFlyFishing.com is a participant in the Amazon Services LLC Associates Program, as an Amazon Associate I earn from qualifying purchases. Please see our Privacy Page for more information.
Missoula Fly Shops
Missoula has a nice amount of fly shops. There are enough to gain a solid variety and a nice amount of information, but not too many that you would feel overwhelmed. You'll find yourself with more gear than you anticipated buying and a cell phone full of great places to wet a line.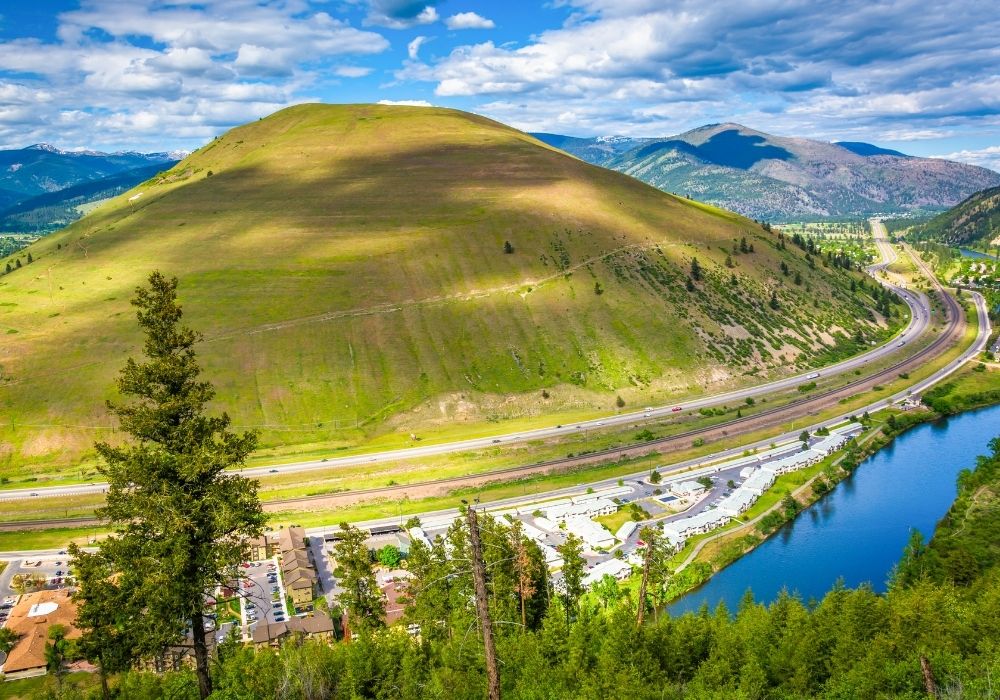 Missoula Fly shops are well worth the visit. There are too many massive fish in the area that you need to take advantage of the smart people in these shops!
Grizzly Hackle Fly Shop
Website: https://grizzlyhackle.com
Located in the heart of town, Grizzly Hackle Fly Shop is a must visit on your trip to Missoula. This shop was opened in the late-1980's and has been a staple of Montana since then. They offer everything from gear that you'd need to be successful on the rivers as well as guided trips on the surrounding waters.
There are few fly shops that offer as much information on the surrounding waters than Grizzly Hackle. Take a look at their fishing report on their website and don't hesitate to give them a phone call to ask some further questions.
The fly selection in Grizzly Hackle is also extremely impressive. They have flies from local fly tiers that have proven over and over to be successful. One of the biggest keys to success in these heavily fished waters is using flies that the fish don't see on a daily basis. Grizzly Hackle provides this for you.
Going Fishing in Montana? Check These Places Out:
Total Outfitters
Website: https://www.total-outfitters.com
Total Outfitters is located a couple miles from downtown Missoula, but it's still a great place to visit if you're interested in some local knowledge. These guys spend the majority of their time on the Bitterroot, Clark Fork and Missouri Rivers. On top of these options, they sell gear and equipment that help you be successful in Montana.
The prices for the guided trips are very competitive with the other fly shops in the area. The team of four guides all offer expertise of the local waters. The Bitterroot, Clark Fork and Missouri Rivers are challenging waters. You'll want some help with learning these waters; especially during your first visit.
The customer service and assistance you'll receive from Total Outfitters is wonderful! You'll enjoy every minute with this company.
Montana Trout Outfitters
Website: https://mttroutguides.com
Montana Trout Outfitters is a mile south of town on State Highway 93. Montana Trout Outfitters is a traditional fly fishing company. The respect for the sport is through the roof with this company. If you're interested in spending time with a company that is going to show you some tried and true fly angling techniques, Montana Trout Outfitters is perfect for you.
The guides spend time fishing on the Bitterroot, Blackfoot, Clark Fork and Rock Creek. You also have a chance to work on some small streams to land some wild trout. This is one of the more versatile companies in the area. You can book multi-day floats or half days on the water.
You can also purchase flies, gear and whatever else you may need to have a successful day on the water. Even if you don't have your own gear, you can rent from these guys and they'll make sure you're all set. Make the effort and you'll find yourself landing trophy fish!
Blackfoot River Outfitters
Website: https://blackfootriver.com
Blackfoot River Outfitters is an Orvis endorsed fly fishing company in the heart of Missoula. This shop has been around for over 25 years. This is a great shop to visit for a family or novice fly angler. They offer everything you need to have a great time on the waters around Missoula.
Booking through an Orvis endorsed fly shop offers you access to some impressive multi-day packages with some prominent guides. You won't have a shortage of booking options. On top of trips around Missoula, they book fly fishing trips around the world. If you want peace of mind that everything is going to be taken care of, Blackfoot River Outfitters is for you.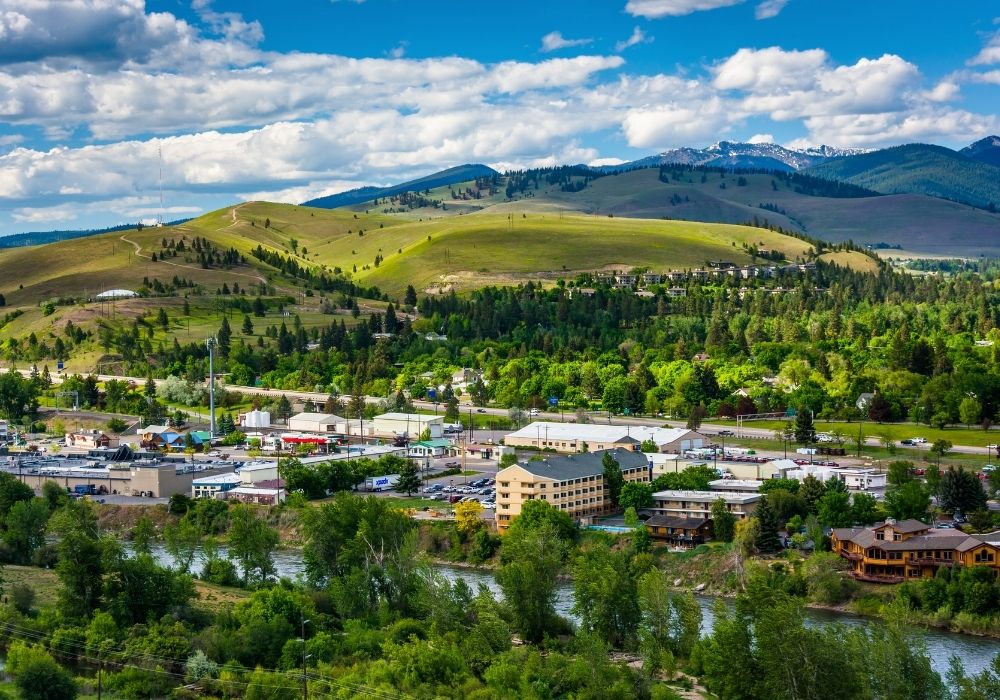 This fly shop also sells locally tied flies and gear that will help you make the most of your time out in Montana. These Orvis fly shops have an amazing reputation all across the country! It's a world renown company that helps customers feel right at home.
Kingfisher Fly Shop
Website: https://www.kingfisherflyshop.com
Kingfisher Fly Shop is one of the more popular fly shops in Missoula. Their website has great information on many of the streams in Western Montana. Plus, you can view the hatch chart for the rivers. Hatch charts are vital for success on the water.
You can go on guided trips, but one of the more unique aspects of this shop is you can participate in fly fishing classes. There are fly tying classes, casting classes and quite a few other options. You can purchase gear as well as flies at the shop if you would like. You can't go wrong at Kingfisher!
Kingfisher fly shop also has an online store filled with locally tied flies and apparel. Make sure you visit the site and support this shop! The support is needed now more than ever.
The Missoulian Angler Fly Shop
Website: https://www.missoulianangler.com
The Missoulian Angler Fly Shop is the most popular spot in all of Missoula. It's located right near the University of Montana campus and has been a staple in the community since 1987. Being the most popular fly shop in Missoula is no easy task! The reputation of this place is wonderful.
They spend the majority of their time on the Bitterroot, Blackfoot, Clark Fork, Rock Creek and Missouri. If you're looking for top-notch guided trips, you have eight to choose from at the Missoulian. Few shops in town have as many guides as this shop! Half day and full day trips are available for you to book.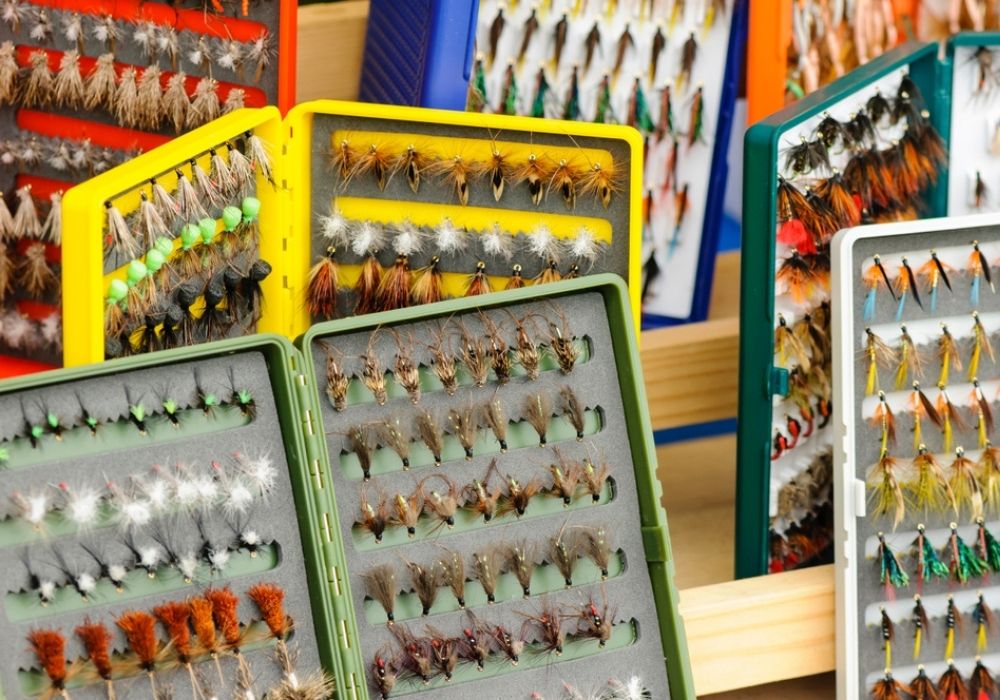 They also have an online store that allows you to purchase flies, shirts, hats, rods, reels and a variety of other gear. This is a great way to support local fly shops. If there's one shop that you should visit in Missoula, go ahead and make sure it's this one.
Conclusion
Fly shops are the backbone of the fly fishing community. These companies go out of their way to make sure customers and anglers maximize their time on the water when they visit Missoula. Missoula is in the heart of some of the best fly angling in the world and people do not want to have their time wasted when they visit.
The above listed shops are all of your options in Missoula. Each has their own specific features that make them great. All offer guided tours and locally tied flies for you to purchase. Even if you have confidence in your abilities, make sure you visit these shops before you hit the waters near Missoula.
Missoula fly fishing is some of the best in the world. If you have to pick a town to make your home base on your next trip, make sure that it's Missoula. You'll be impressed with the fish you land.