As an Amazon Associate I earn from qualifying purchases.
Fly fishing in Connecticut is not exactly well-known, but this tiny New England state has a lot to offer. It has an abundance of trout streams, both wild and stocked.
Numerous lakes and ponds have easy access for fly fishing bass and panfish. Striped bass, bluefish, and little tunny make their way along the Connecticut shoreline at different times of the year.
Outside of Connecticut's dense population centers, there are some great quiet areas for those seeking solitude. The urban fishing can be very good too, with trophy fish hiding in the cities and suburbs.
I've lived in Connecticut for most of my life and grew up fishing here. There are times when there's nowhere I'd rather be because the fishing is so good right here at home.
As a part of the Amazon Associates Program and other affiliate programs, Into Fly Fishing® may receive a comission if you order products through links on this website.
Why Go Fly Fishing in Connecticut?
Connecticut has two of the best trout rivers in the Northeast, dozens of good bass lakes, some exceptional pike fishing, and an accessible stretch of saltwater shoreline. Throughout the year there are many great options for Connecticut fly fishing. What's not to like?
With great variety and lots of public access all within a very small area, Connecticut ranks among my favorite East Coast states for fly fishing.
Connecticut Fly Fishing Species
Connecticut holds a wide variety of native and non-native species. There is great fly fishing for both saltwater and freshwater fish in the state.
Brook Trout
Brook trout are Connecticut's last surviving native salmon in the wild. Naturally reproducing populations exist in small streams all over the state. These fish rarely exceed 10 inches, but for those looking to catch beautiful wild fish, they are true trophies.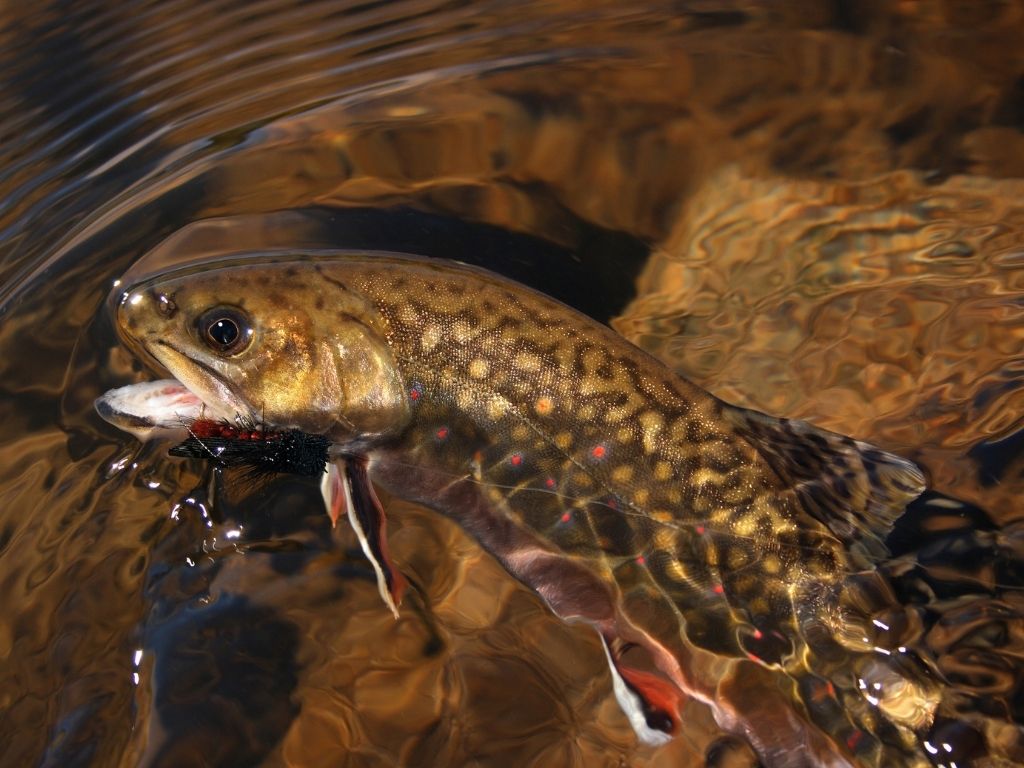 Fishing a small stream with a 2 or 3 weight fly rod and bushy dry flies like Stimulators or Royal Wulffs is the best way to experience Connecticut native brook trout.
Brown Trout
Wild brown trout have established themselves in many streams and rivers across Connecticut. The state also stocks them along with brookies, rainbows, and tiger trout in many lakes, ponds, and rivers. Though not abundant, some Connecticut trout streams produce wild brown trout over 20 inches in length.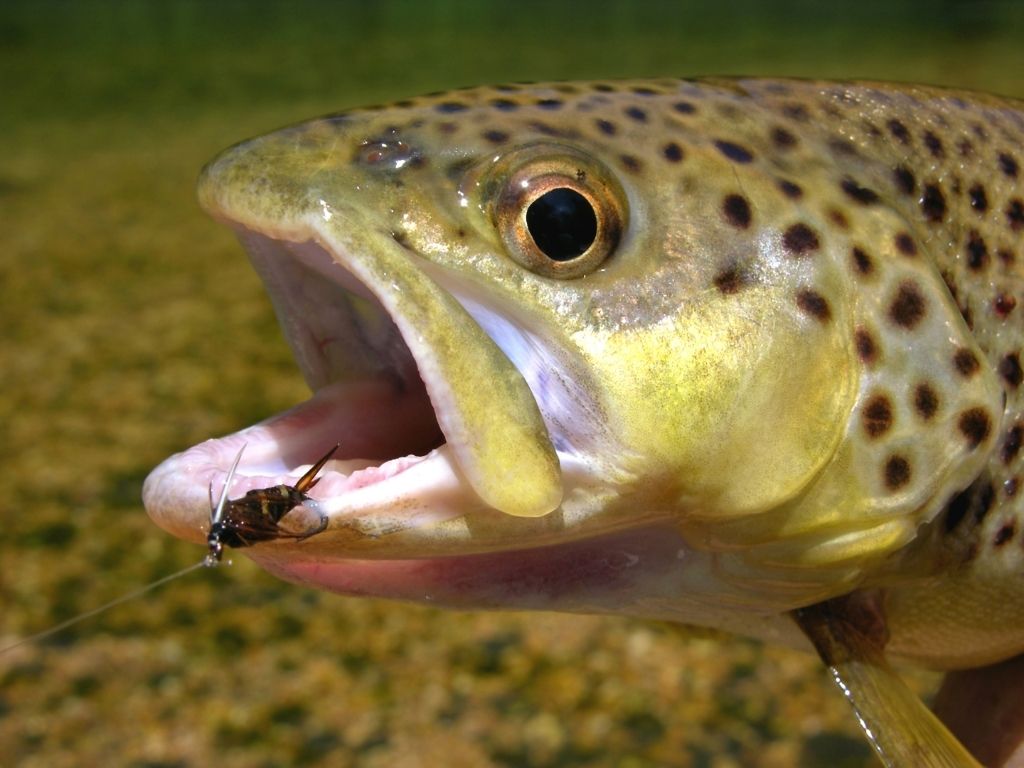 The best fly rods for brown trout in Connecticut are 3 weights for small streams, 5 weights for big rivers like the Farmington and Housatonic, and 6 and 7 weights for fishing big articulated streamers.
Atlantic Salmon
Although Connecticut's wild native salmon are unfortunately extinct, the state stocks broodstock Atlantics in two rivers. Fishing the Naugatuck and Shetucket in the fall with brightly colored streamers like Mickey Finns and Ally's Shrimp gives fly fishers a chance to catch an Atlantic Salmon without having to travel to another country.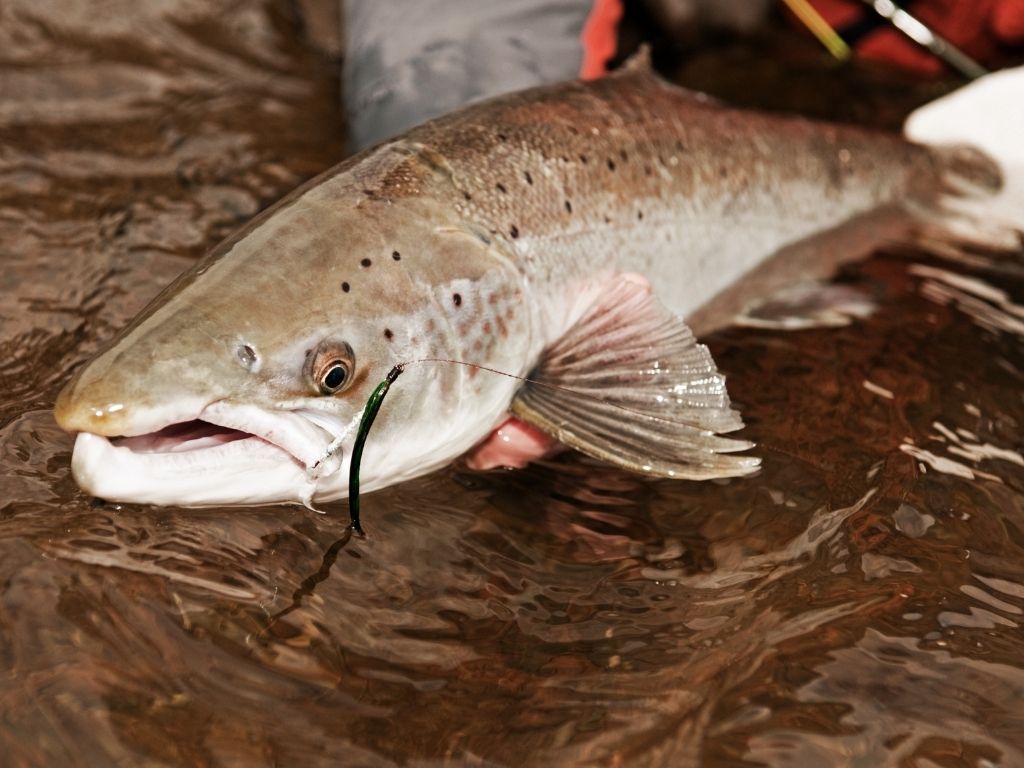 Single-handed 6 to 8 weight rods and spey or switch rods of the same weight are ideal. Atlantic salmon fishing in Connecticut can be a lot of fun.
Black Bass
The state has both largemouth and smallmouth bass. Smallmouth bass fishing in Connecticut is fantastic on a number of big lakes and rivers. Largemouth bass fishing is excellent in many lakes and ponds and the Connecticut River. Topwater flies like a Dahlberg Diver and streamers like Clouser Minnows and jig streamers work well.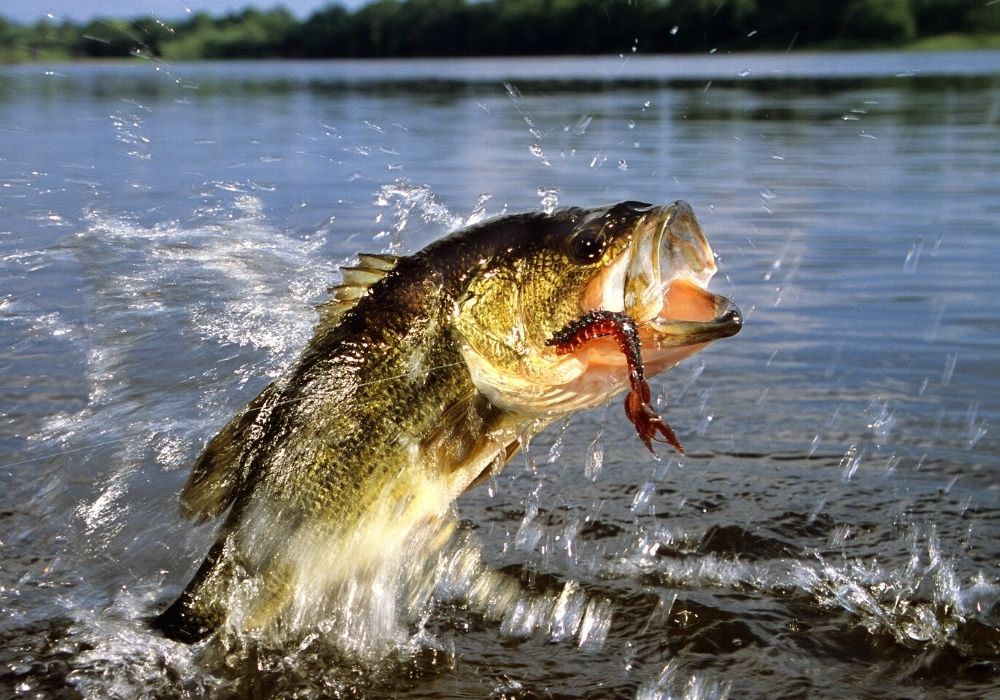 Fish to six pounds and bigger are possible. For these, 5 to 8 weight rods will work depending on the size flies you are throwing and how heavy the cover is. An 8 weight is better for pulling bass out of the weeds.
Pike
Connecticut has some great pike fishing. Fish in the range of 30 inches are abundant, and pike to 40 inches aren't unheard of. Flashtail whistlers, Buford-style muskie flies, and big topwater gurglers work well, and 8 and 10 weight rods are preferred.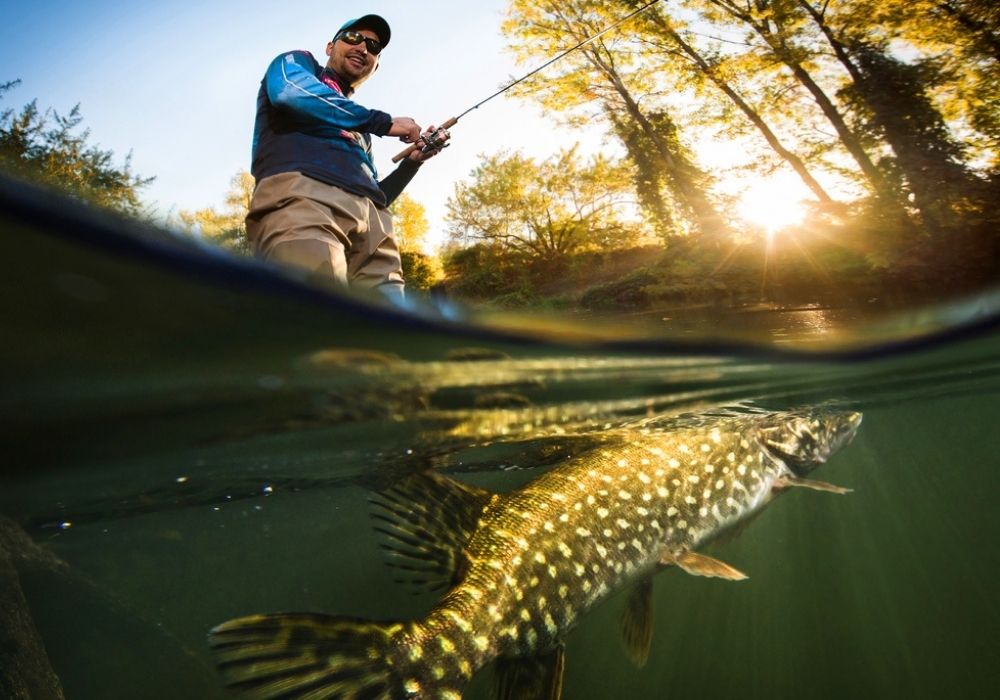 The Connecticut and Housatonic rivers and Bantam Lake are the best places for pike fly fishing in Connecticut.
Panfish
Perch, crappie, and bluegill fishing in Connecticut is phenomenal. Fly fishing for panfish in Connecticut produces some of the biggest yellow perch and black crappies you may ever see. In the Connecticut River, perch and crappies over a foot long aren't uncommon, and bluegills over eight inches are everywhere.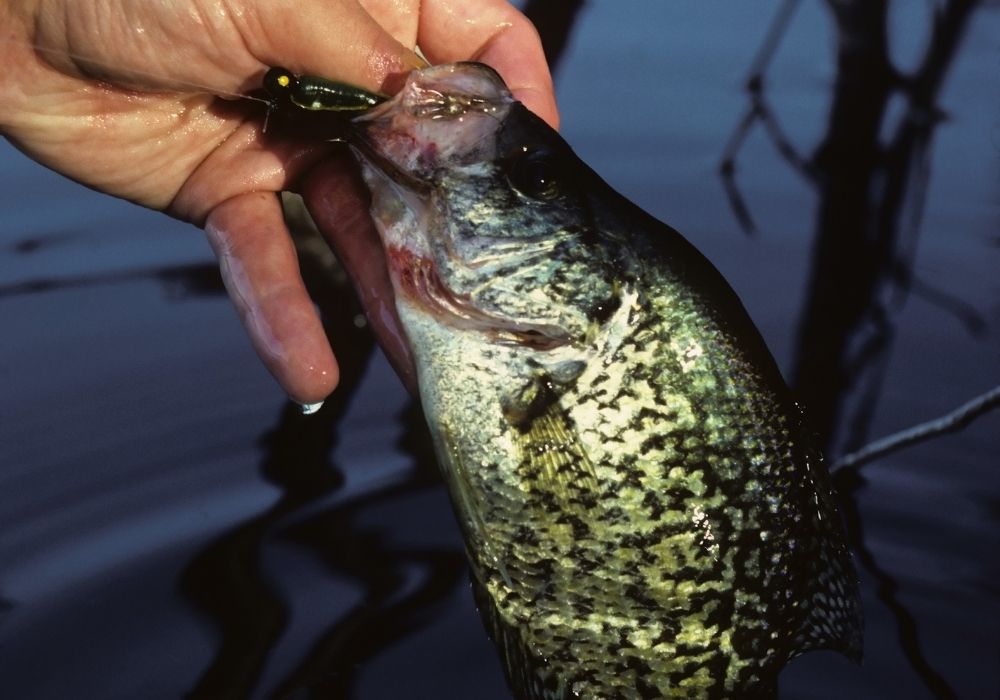 Spending a day fishing small streams for giant panfish in Connecticut is fast, exciting, and easily accessible to the average angler.
Striped Bass
Connecticut's striped bass fishery is as productive and exciting as it gets. There are stripers in Connecticut waters year-round. Blitzes of schoolie-sized fish abound in the summer and fall, and those looking for the ultimate inshore New England challenge can look to the Connecticut shoreline in May and June for stripers from 20 to 40 pounds.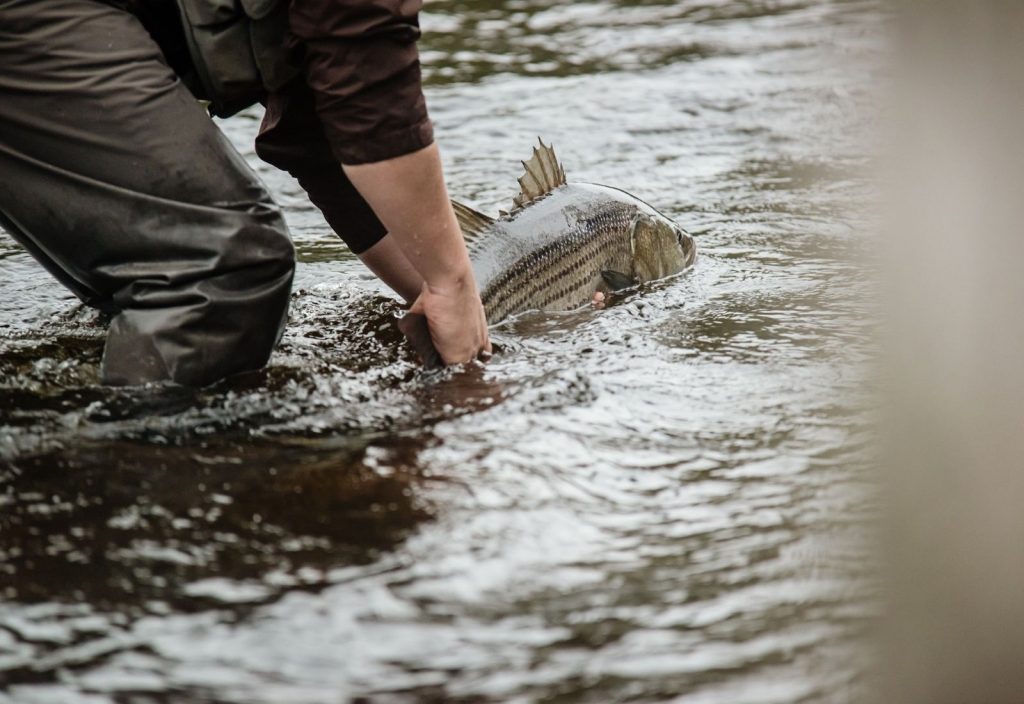 These cow bass are extremely hard to catch, but casting big poppers, Sedotti Slammers, and Hollow Fleyes could boat a monster. Eight weights are great for schoolies and 10 to 12 weight rods work best for the big girls.
The East Coast striper population has been in a severe decline for 10 years, so consider using barbless hooks and be sure to safely release every striper you catch.
Bluefish
These toothy predators viciously attack topwater flies and streamers. Bluefish fly fishing in Connecticut is best from June to November, but you never know if, where, and when big gator blues will show.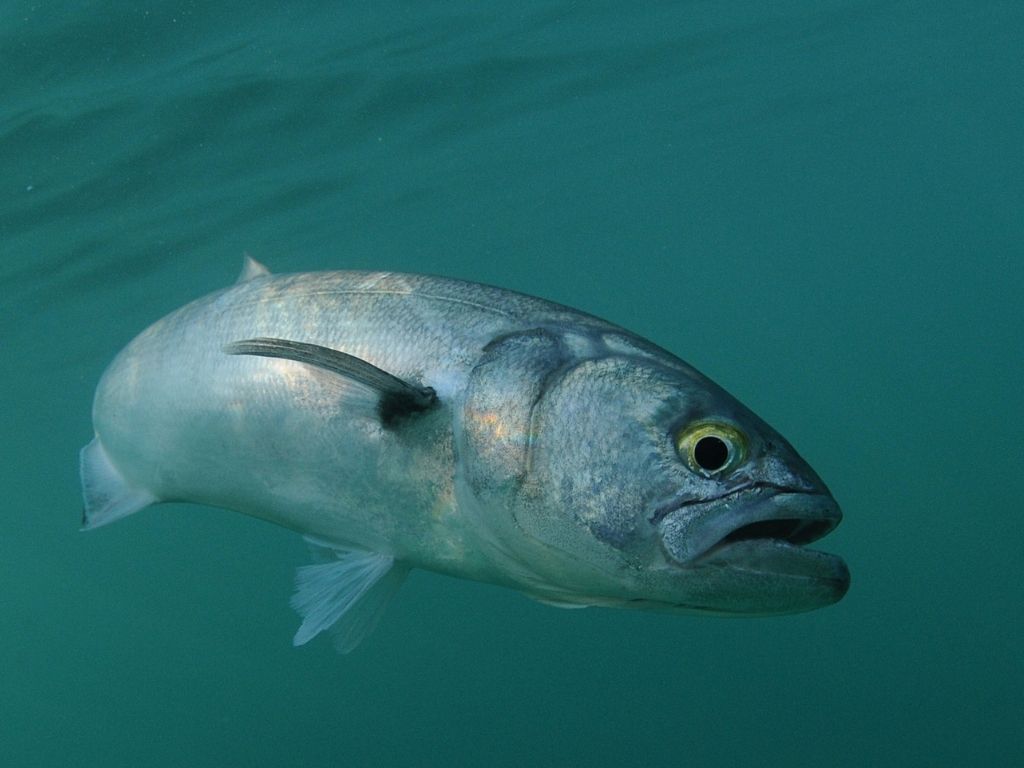 It's a good idea to have a 10 weight rod rigged with a wire leader and a Bob's Banger or Crease Fly at the ready when saltwater fly fishing in Connecticut, just in case the bluefish show up.
Bonito and Little Tunny
From August to the end of October in most years, schools of bonito and little tunny (false albacore or "albies") move into Long Island Sound to feed on abundant small baitfish. Bonito come first and often leave last, with tunny showing up a little bit later in the season.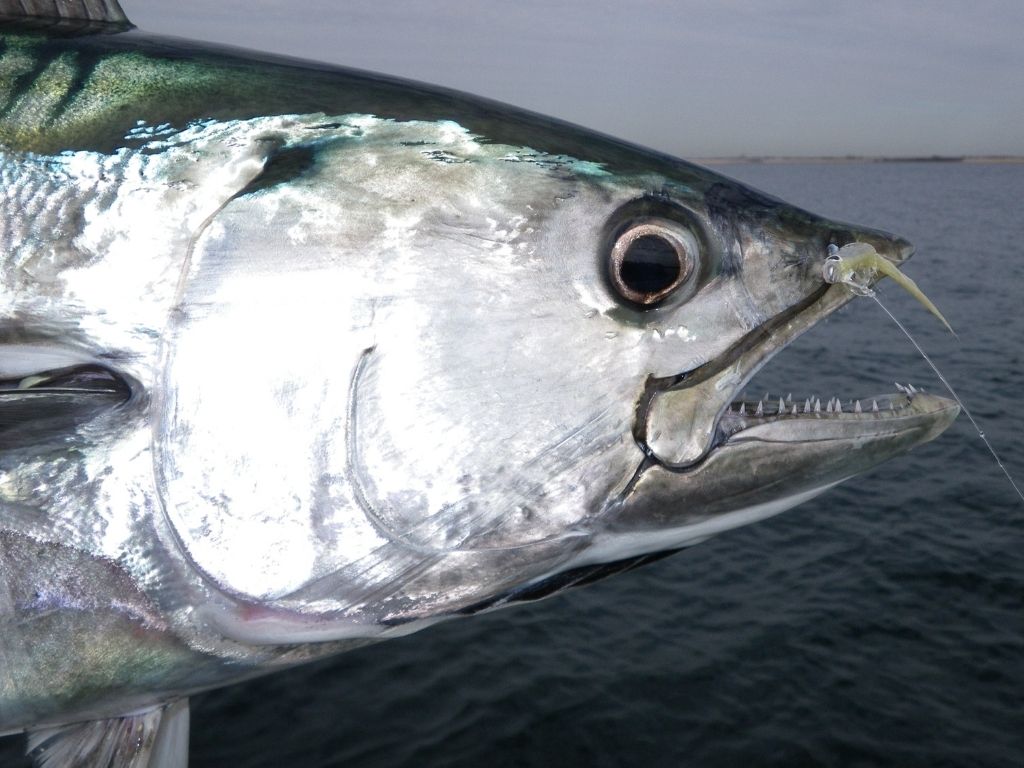 These fish can be caught both by boat and from the shore, although the latter is much more of a challenge. Intermediate fly lines, 8 to 10 weight rods, and flies like a Surf Candy or Bonito Bunny work best. These fish, rarely exceeding 10 pounds, fight harder than anything else you will catch so close to shore, and they'll scream into the backing.
Little tunny and bonito fly fishing in Connecticut is quite the experience.
Black Sea Bass and Scup
Although these species aren't often targeted by fly fishers, they can truly save a day of saltwater fishing when stripers, bluefish, or tunny aren't around. Fish a heavy sinking line and a very weighted Clouser Minnow around rocky structure or sandy channels, and get the fly right on the bottom if you can. For this, 6 to 8 weight rods work well.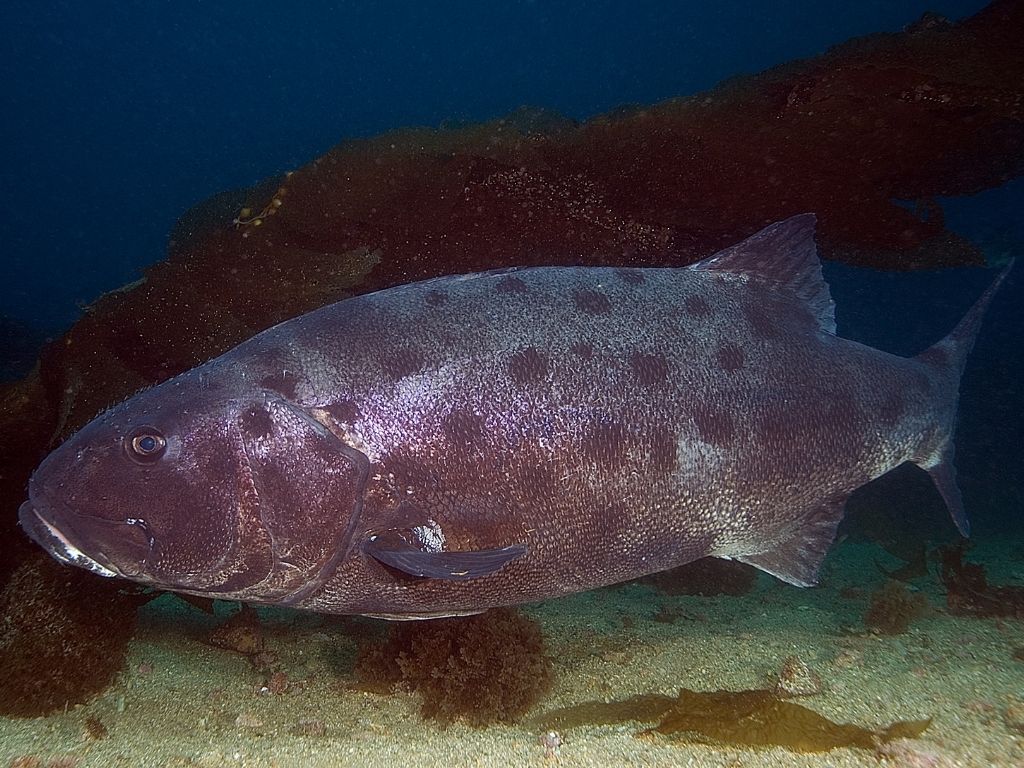 These species are pretty and a lot of fun to catch. They are like the panfish of the sea.
Best Fly Fishing Spots in Connecticut
Although small, the state has an incredible variety of rivers, lakes, and shoreline to fish.
Fly Fishing Rivers in Connecticut
From small trout streams to big bass and pike rivers, there is some excellent fly fishing in Connecticut's flowing waters.
Farmington River
Farmington is the state's most famous fly fishing destination. This tailwater provides the best trout fishing in Connecticut. The river has both stocked and wild trout. A wild brown trout over 20 inches is a trophy fish, and this river has a fair number of them.
The hatches are pretty good here, with hendricksons in May, sulfurs in June, isonychia in July and August, and caddis year round. Nymphing and particularly Euro-nymphing is very popular for fly fishing the Farmington River. For this, 10 to 11 foot 3 and 4 weight rods work well. Access is great and the wading and casting is fairly easy.
Housatonic River
The mighty Housatonic is Connecticut's most popular smallmouth bass river and second most famous trout stream. There is also excellent pike fishing in some sections. Carrying a 5 weight rod with a selection of streamers, nymphs, and dries will allow you to fish for both the trout and the smallmouth.
Floating the slow stretches with an 8 weight and casting big streamers is great for pike and bigger smallies. Be careful to avoid fishing the cold water discharges along the river during the summer. These places are important refuges for trout during the summer heat, and it's unethical to fish for trout taking thermal refuge.
Naugatuck River
This river flows a long way through Western Connecticut, with access in Torrington, Thomaston, Waterbury, and Naugatuck. The river is stocked with trout and Atlantic salmon and holds some wild trout in certain areas. There are also bass on many stretches. A 4 or 5 weight rod is best for the trout.
Hatches are sporadic, so bring nymphs and streamers. A 6 to 8 weight switch and spey rod can be put to use when the water is high during salmon season. Many traditional salmon flies work well.
Connecticut River
Splitting the state almost down the middle, this big river provides some of the finest freshwater fishing in Connecticut. It is best fished from a boat. Bass, pike, striper, and panfish fishing are all excellent here.
Other species like carp and bowfin can also be found in many of the backwaters. An 8 weight is the best all-around rod for fly fishing the Connecticut River.
However, it's also a good idea to carry a 5 weight for big perch and crappies and a 10 weight with big streamers for large pike and striped bass.
Willimantic River
The Willimantic in the northeastern part of the state is a good place for Connecticut trout fishing. The trout management area on this river is well stocked and has a few wild fish. Trout are also stocked outside the "TMA," and the river holds bass and panfish too. There are some good spring stonefly, caddis, and mayfly hatches and great streamer fish in the fall.
Many of the tributaries hold wild brook trout. Try 4 and 5 weight rods for fly fishing the Willimantic River. Access is good but the casting room is tight in some spots.
Fly Fishing Lakes in Connecticut
Connecticut's lakes are full of bass and panfish, and some have pike or trout as well. Some are small and easily fished from the shore, while others require boats and kayaks to reach the best spots.
Candlewood Lake
The largest lake in Connecticut is near the state's western border. This large body of water is best fished from a boat. Big smallmouth and largemouth bass are abundant here but highly pressured. Fishing a fly rod will put you at an advantage from the onset.
These fish infrequently see this type of presentation. Fly fishing Candlewood Lake is also a good strategy for panfish and common carp. An 8 weight fly rod is the best all-around rod here.
Colebrook Lake
Colebrook Lake is one of the two big reservoirs that form the Farmington tailwater. This deep, rocky reservoir holds some really nice smallmouth bass as well as brown and rainbow trout and panfish. Shore access is excellent in the summer with lots of casting room. Colebrook can be fished from a boat or kayak too.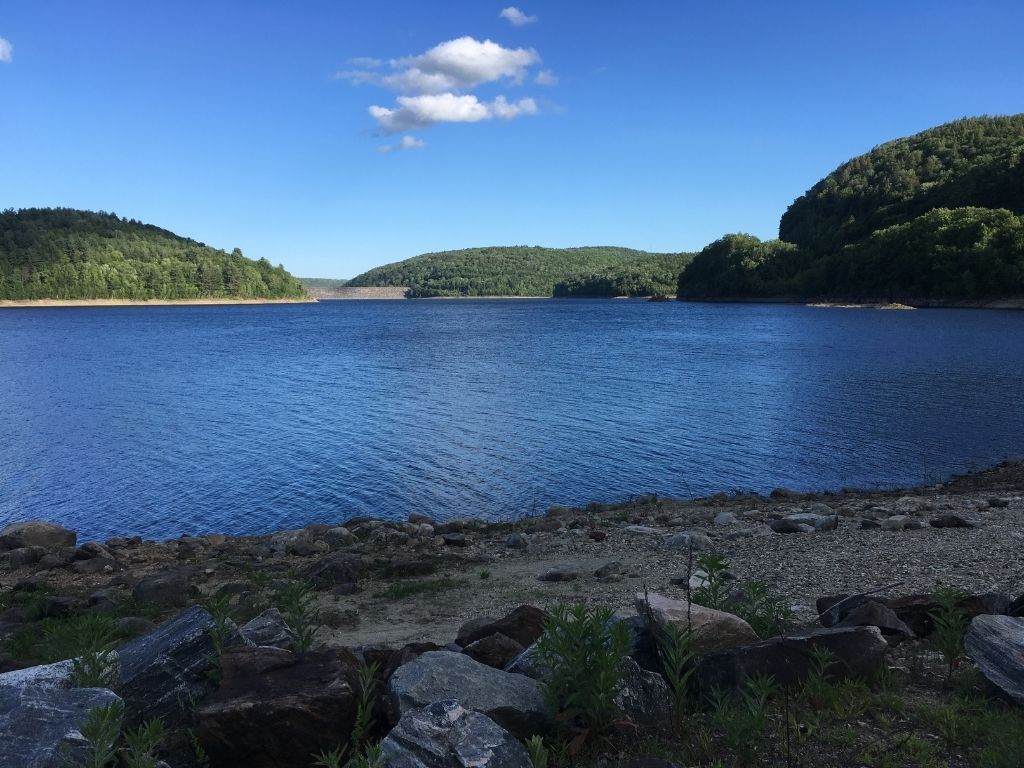 In the fall, bass and trout congregate where streams enter the lake.
Bantam Lake
Bantam Lake is one of the best lakes for pike fishing in Connecticut. It also holds lots of bass and panfish and some strange invasive fish like tench. This body of water has very little shore access and is best fished from a boat. Bring a 10 weight for pike, an 8 weight for bass, and a 5 weight for panfish.
Pachaug Pond
This blackwater lake in Eastern Connecticut is another good pike fishery with bass and panfish. There is some shore access, but like Bantam it is best fished by boat or kayak. Strip streamers along weed edges for bass, pike and pickerel, or cast topwater popping bugs for the big bluegills that inhabit this beautiful Eastern Connecticut body of water.
West Hill Lake
This small deep lake in Northwestern Connecticut holds a stocked population of trout as well as kokanee. Kokanee are a landlocked sockeye salmon, and this is one of the only places where they have been introduced in the Northeast.
Fly fishing for kokanee in Connecticut is very difficult, but you can visit West Hill Lake in the fall with a boat and look for the bright red fish swimming in the shallows. Brightly-colored streamers and eggs work best.
Saltwater Fly Fishing in Connecticut
Connecticut's shoreline provides fly fishers with good access to many saltwater species.
The Norwalk Islands
The shallow waters off Rowayton and Norwalk provide habitat for striped bass and bluefish throughout the spring, summer and fall. You can sight fish for schoolies in very shallow water there in June, look for big tailing bluefish, or cast to rocky structure in search of a big striper.
Poppers, Deceivers, and Clousers are all safe choices when visiting the Norwalk Islands. There is some shore and beach access, but a boat is definitely the best way to get around.
The Mouth of the Housatonic River
The mouth of the Housatonic is a very popular place to fly fish for striped bass. Wading anglers have good access to stripers of a wide range of sizes in the spring and fall, and even into the winter. A 10 weight fly rod with an intermediate line and Hollow Fleyes do very well here.
Niantic
The waters around Niantic have good access for shore-bound and boat fly fishers. Striped bass and bluefish swarm these waters in the spring and fall. Bonito and little tunny cause chaos when they show up and start terrorizing the silversides and bay anchovies.
You need a full array of saltwater flies for fishing this area, as there are many types of water, from small back creeks to flats to reefs.
Stonington
The waters straddling the border between Rhode Island and Connecticut are a striper fly fisher's paradise. The shallow flats provide excellent sight fishing in the early summer with crabs and sand eel imitations. In August, squid wash over the rips and drive big bass into a frenzy.
In the autumn months, big blitzes of stripers, blues, bonito, and little tunny are a common sight. A 10 weight fly rod is the best all-around tool for this area.
New Haven Harbor
In the spring, New Haven Harbor is alive with fish. Striped bass, weakfish, bluefish, and hickory shad feed in the shallows. Both wading and boat access is excellent. An 8 weight rod is ideal here. Clousers and deceivers in yellow, pink and orange will tempt elusive weakfish.
Poppers are a great choice for striped bass and bluefish. Saltwater fly fishing in New Haven Harbor is very much a mixed bag experience.
Heading to the Sunshine State for Fly Fishing? Check this out!
Guide To The Best Fly Fishing Spots in Florida
Connecticut Fishing Season
There is good fly fishing in Connecticut all year round. Winter can be difficult, and so can the middle of summer, but there are always some fish to catch if you know where to look.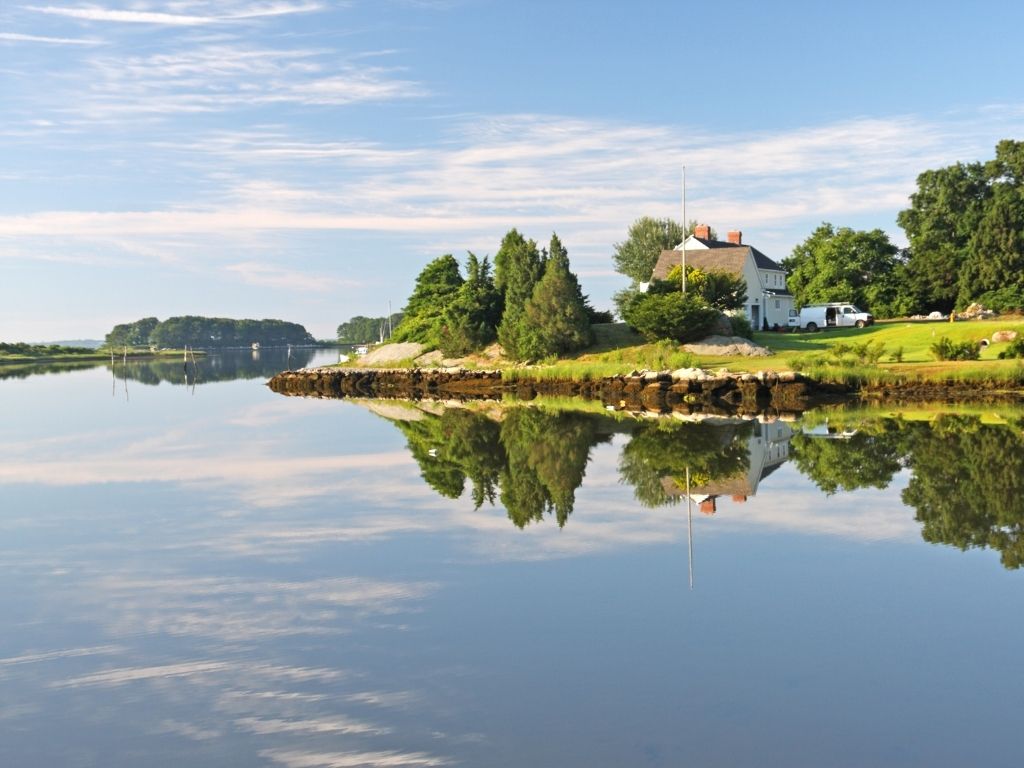 Connecticut Fly Fishing from December to February
Fly fishing in Connecticut in the winter mostly revolves around trout, although there are lots of schoolie striped bass in some of the tidal rivers as well. Meanwhile, fly fishing in Connecticut in December, January and February mostly involves fishing small nymphs.
During warm spells, dry fly and streamer fishing can pick up. But, for the most part, winter means finding whatever open water you can and drifting eggs, Pheasant Tails, and Perdigons.
Connecticut Fly Fishing from March to May
The trout season on most waters in Connecticut is closed from the last day of February until 6 a.m on the second Saturday in April. Many rivers, however, such as trout management areas and wild trout management areas, are open to year-round catch-and-release fishing.
Hatches are great on many Connecticut streams in April and May. Pike and bass start to move shallow, and migratory stripers return. Fly fishing in Connecticut in May is particularly good. It often feels like there is too much going on at once!
Connecticut Fly Fishing from June to August
Fly fishing for bass and panfish is a great way to spend a summer day in Connecticut. Poppers are king. June is the best time to make your way to a lake or pond for some fast fishing. Striped bass, bluefish, scup, and seabass fishing can be really great in these months.
In June, fishing for striped bass in shallow water is very exciting in Connecticut. July is a fantastic month for using dry flies on the Farmington River.
Connecticut Fly Fishing from September to November
Although there is great fishing for bass, trout, and pike in these months, fall fly fishing in Connecticut shines on saltwater. This is the time of year when surface-feeding predatory fish are the most abundant.
Few things are more exciting than standing on the bow of a boat and casting a fly into a school of little tunny or striped bass churning the water to a froth. Fishing Connecticut in October is all about the blitz.
Best Fly Shops in Connecticut
A handful of great fly shops scattered around Connecticut have your needs covered.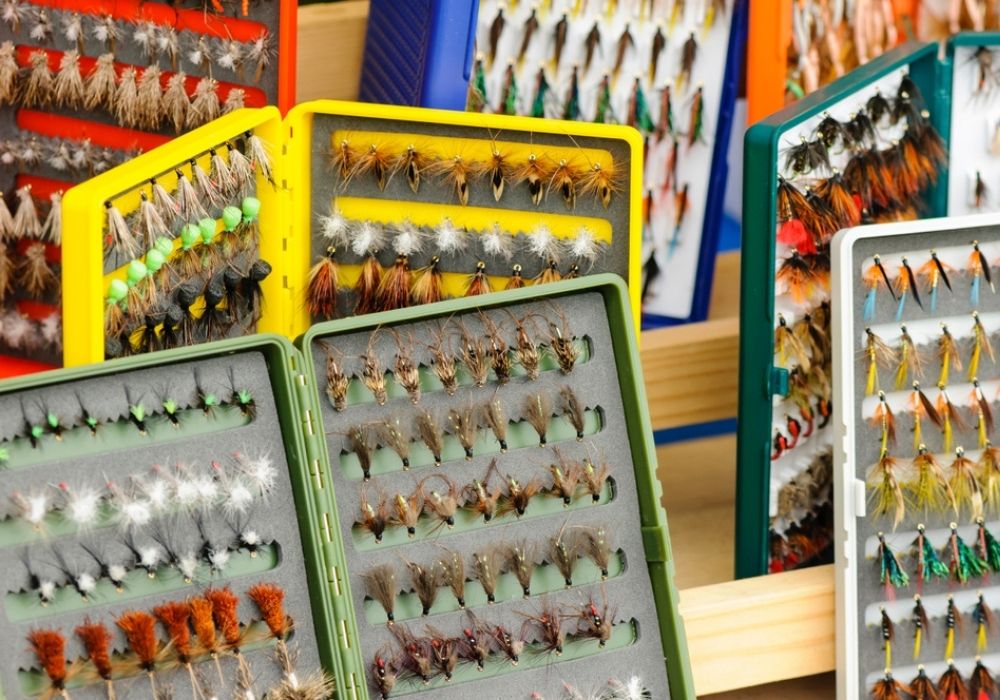 JT's Fly Shop
This little shop in Union, Connecticut is one of the only fly shops in the eastern half of the state. They are well-stocked, have some nice fly tying materials, and are generous with their knowledge to those looking to fish some Eastern Connecticut trout streams.
Upcountry Sportfishing
Right on the banks of the Farmington River, Upcountry is one of the most popular fly shops in the Northeast. They stay very well-stocked with flies, tying materials, and gear. The shop also puts out the best fishing report for the Farmington River.
The Compleat Angler
This shop in Darien, Connecticut is the best place for fly fishers looking to stock up on what they need to fish saltwater in Western Long Island Sound. They have a great fly selection and lots of gear. This fly shop also puts out a good Connecticut fishing report.
Conclusion
Despite being small and densely populated, Connecticut is a fantastic fly fishing state. There are a lot of species and many great waters with easy public access. The Farmington River draws anglers from all around, and at times the saltwater fly fishing in Long Island Sound can be truly world class.
Whether it's small stream wild trout, giant panfish, bass, or big saltwater fish, Connecticut has something to offer fly fishers of all kinds. It should be on more of their bucket lists.
Amazon and the Amazon logo are trademarks of Amazon.com, Inc, or its affiliates.