If you're looking for the best fly fishing kayaks, then one of the most important things you'll likely be considering is your budget. You'll need a good kayak that fits your price range. It's surprising just how expensive a nice kayak can be.
That being said, there are a few other features that you should look for besides just a good deal.
Quick Look: Best Fly Fishing Kayak
★ #1 Best Fly Fishing Kayak Overall: W.S. Atak 120 ★
As someone who fly fished from a sit-in kayak for several years, I can tell that it can be done. There's a big difference between fishing from a sit in and sit on top kayak.
You're not going to have the same stability and you'll be closer to the water. Making it difficult to cast.
While it is possible, I would not recommend it. Especially to someone who has just started fly fishing, as it can become frustrating at times.
Also, you'll want enough storage for all of your fly fishing gear and you'll want to make sure that, if you're a solo angler, the kayak won't be too heavy for you to handle by yourself.
We'll cover these points and much more in this buyer's guide to the best fly fishing kayaks. Let's get started.
As an Amazon Associate I earn from qualifying purchases.
Best Fly Fishing Kayaks
Below we're going to go over 10 different kayaks. Each of these is going to have its own unique features. So think about what you need from your fly fishing kayak and apply that to the items below.
1. Perception Pescador Pro 10
Pro – Captain's chair with removable seating. Strong carry handles to help with transport
Con – Not great for the open ocean or fast-moving rivers with rapids.
For an easy hands-free pedaling experience the Perception Pescador Pro 10 features foot pedals. No longer do you have to set your rod down mid-drift to reset your kayak. Keep your eye on your fly and easily pedal from spot to spot.
It's ideal from calm coastal water, or you could even use it in lakes and slow-moving rivers. Plenty of space on the side of the kayak for a paddle holder if you prefer to use your arms instead.
For a sit on top foot paddle kayak this is an actually a pretty good price. In the mid to low price range, you're getting a solid piece of equipment that has plenty of gear storage and is stable enough for you to stand on.
With the seat and foot peddles in place the kayak is 87 pounds and is just over 60 pounds without those pieces. Most sit on tops will be heavier but thanks to the strong handle you can move this anywhere.
2. Perception Pescador Pilot 12
Pro – Great storage space and sturdy
Con – Rod holders are not deep enough. Not a lot of dry storage
We know that rod holders are not that big of a deal when fly fishing because fly rods generally won't fit in holders anyway.
That's just the kind of nitpicking you have to do when you have a solid fishing kayak like the Perception Pescador Pilot 12.
While having a lot of area for general storage it does not have a lot of dry storage. So if you need to bring a bunch of stuff along that cant get wet then it might be best to invest in a dry bag.
The peddles on the kayak allow you to easily glide around lakes, rivers, and calm saltwater. The kayak also contains a 475-pound capacity. So you can store as much gear as you want on this.
The kayak is long and stable. Allowing you to cast from a standing position as long as you have decent balance.
3. Wilderness Systems A.T.A.K 140
Pro – Great for rough water. Slip-resistant deck, compatible with motor drive
Con – Not much.
The Wilderness Systems A.T.A.K 140 is the ideal kayak for someone who wants to fish in both fresh and saltwater. It's stable enough to hold up to choppy surf and the current of a river. While being stable enough or you to stand on in a lake.
For the price this a might be the best kayak for fly fishing and the fact it can be used in both salt and freshwater make it versatile and perfect for someone who enjoys fishing salt and freshwater.
The seat and foot braces are fully adjustable so that a person of an size can sit and be comfortable when fishing in this kayak. You also have ways access to all gear ports as well as other features on the kayak.
Featuring a toe controlled rudder this kayak is quick and nimble in the water. If you need to navigate a tight corner on a lake then this is the kayak for the job.
4. Pelican Saber Sit on Top Fishing Kayak
Pro – Lightweight and easy to carry for a sit on top kayak
Con – Not the most comfortable and the seat should be replaced
At fifty pounds the Pelican Saber Sit on Top Kayak is one of the lightest sit on top kayaks you're going to find. Easily load this into the back of the truck, SUV, or on top of your car in a rack.
The max capacity is 325 pounds. So it's a little on the lighter end. Someone who wants to be able to bring a bunch of gear with them would be better off choosing a more heavyweight kayak.
There is a dry storage box in the format of the kayak where you can store cameras, phones, or anything else you want to keep dry. The back storage can hold your crate or tackle box full of supplies.
There are six eyelets that you can use to hook on new features that will make your fishing experience easier. It also features a paddle tie-down for when you don't need to paddle.
5. Perception Pescador Pro 12
Pro – Seat can be raised or lowered for either comfort while paddling more efficient casting. Great for the price
Con – Seat needs replaced since its not great quality. Rear storage is difficult to retrieve items
The Perception Pescador Pro 12 is another great lightweight kayak. COming at fifty-seven pounds you can easily handle this outside of the water and will be able to carry it from your car to the water.
No dry storage on this kayak, but it has plenty of storage in both the front and rear of the kayak. There are also accessory rails along the sides so you can install all kinds of different features to hold gear.
This is great for fishing on slow rivers, lakes, and ponds. Would not be recommended to use in the larger choppy lakes, coastal water, or on rivers that have plenty of rapids.
6. Wilderness Systems Atak 120
Pro – Great stability. Low profile cuts the wind.
Con – Difficult to transport
The best fly fishing kayak on this list, the Wilderness Systems Atak 120 does not feature foot peddles, but the price mixed with how well this kayak is constructed is what makes it a great option.
Coming at $1,499 you get a durable kayak that has a slim enough profile to cut through the wind while kayaking. Allowing you to paddle easier and without letting pushed around as much.
It's stable enough to stand on and cast from and is comfortable enough that you can sit in it all day and be comfortable.
It's also fully customizable. Move around the seat up or down. change the foot platforms, or add on all different kinds of features. Do whatever you feel is going to make your fishing experience better.
Features of the Best Fly Fishing Kayaks
Now that we've talked about some of the products, below we're going to go more in-depth on some of the features. Take a look and see which of these sounds the best to you and apply them to your own search.
Weight
The weight of the kayak is important because you need to know if you can handle it on dry land. They make carriers for some of the heavier sit on tops, But you should be able to at least lift it and put it in the water.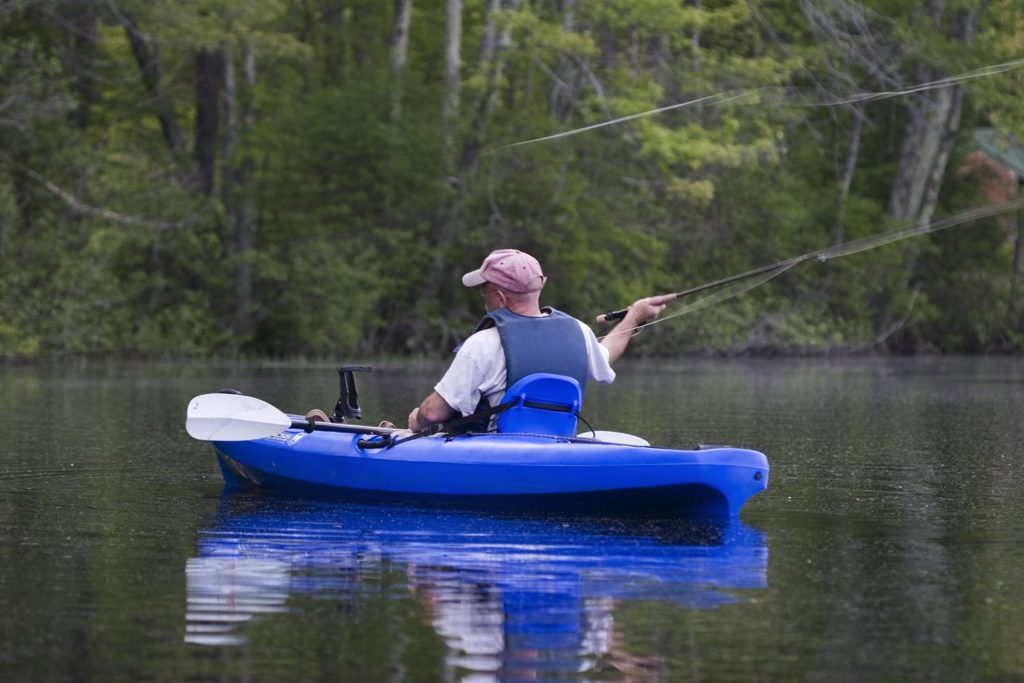 Most are going to be between 50-100 pounds. The sit in's will be lighter and easier to handle outside the water.
Material
There are a couple of different types of material used for making kayaks. You have wood, composite/glass, rotomold (plastic), thermoform, and inflatable.
Plastic or rotomold is going to be the most popular. The hulls are strong and can take some abuse. They're also reasonably lightweight.
Storage
If you plan on spending long days fishing from your kayak then you need some great storage. You need spots behind and in front of you that you can put your gear.
Most kayak companies know this and already have those areas set up. Some, however, are larger or smaller than others. So, before you buy make sure both of those areas are large enough to hold the gear you plan on bringing.
Quality
If you don't have the kayak in front of you to judge then you'll have to go based on the company. Some solid kayak manufactures would include the brands above.
The best way to judge a kayak on quality is to actually sit in it. It doesn't have to be in the water. You could just be at the store. Check out all the compnonenets and see if anything is loose.
Paddles
There are three factors when choosing your paddle and its length. Your height, the width of the kayak and what type of kayaking you plan on doing. Anything too short and you'll be banging the sides all day.
Two of the most popular shafts are aluminum and fiberglass. Aluminum is cheaper and durable. While fiberglass is strong and lightweight.
Stability
If you're going to be fly fishing on your kayak then stability is a must. So you should plan on getting a sit on top kayak as they're the most stable and harder to capsize.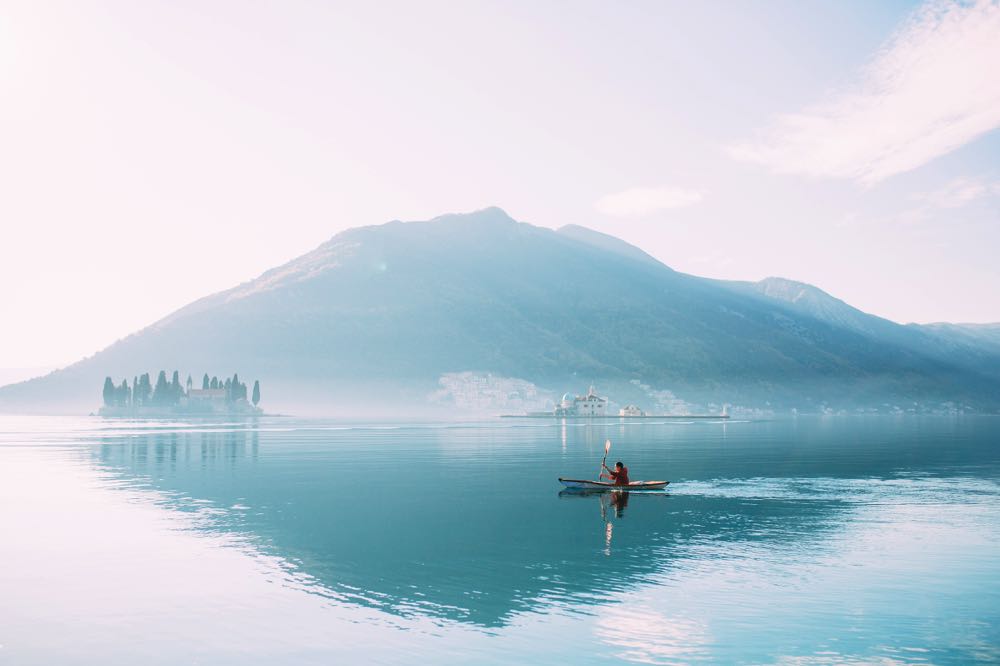 Sit in's are also stable but typically are not made to stand or kneel in. So all of your fihsing will be done from the sitting position.
Comfort
Sit on top's will offer more comfort as you can stretch out your legs and the higher up chair will allow you to sit back and relax more.
Sit-ins can also be comfortable but your more closed into the hull and will have less room to stretch. Also, if you're kayak does not already have then you should invest in a padded seat.
Color
Color is mostly personal preference. If you want a dark green and enjoy being camouflaged then it can only help you. In general, a brightly colored kayak shouldn't affect your fishing.
IF anything a brightly colored kayak will be safer because it will alert other boaters to your presence.
Price
How expensive something is doesn't always mean its good or bad. There are plenty of great kayaks that don't cost a lot of fo money. You just have to find out what meets your price range and then use that as a guide.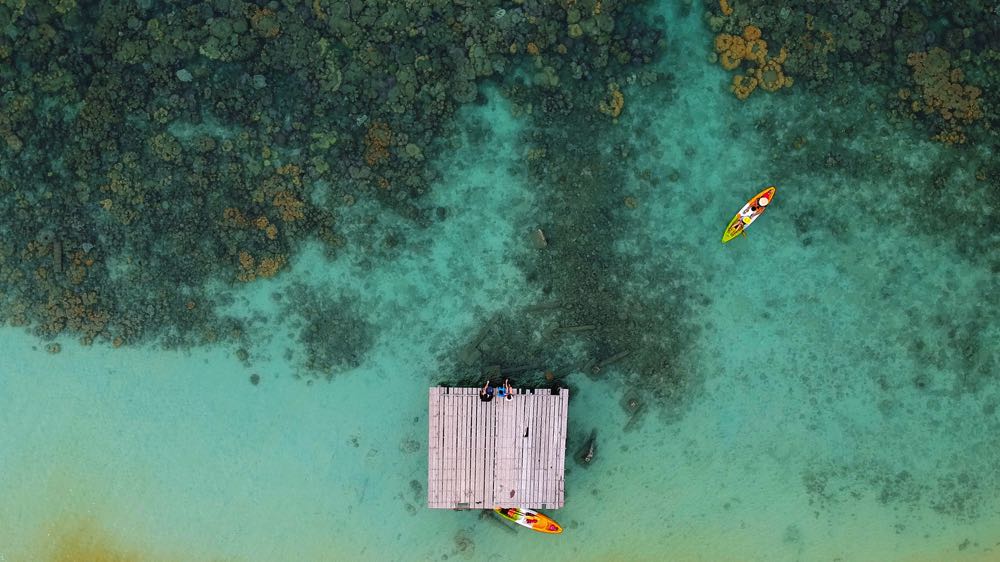 Typically though, some of the more expensive kayaks, $1500 and higher are going to be great pieces of equipment.
Best Places To Use The Best Fly Fishing Kayaks
Whether you're fly fishing in the US or somewhere abroad, the best fly fishing kayak destinations will be those with plenty of rivers and lakes.
It's a bit hard to get into tighter streams with a kayak, but on lakes, reservoirs and ponds in particular, they can be the difference between getting to productive fishing areas and missing out on them altogether.
Types of Kayak
There are also several different types of kayaks, and other vessels you could use for fly fishing. Below we're going to cover most of them. Check them out and see which ones you like best.
Float Tube
Float tubes are great for anglers with limited storage at home or a vehicle that wouldn't handle a kayak. They blow up easily and quickly right there on the riverside. Ideal for fishing in the warmer months.
These are great for sneaking around in smaller rivers and lakes where fish can be spooky. Casting could be difficult since you're so close to the water, but it can be done.
Blow up
I've only used a blow up kayak once and it was miserable. So I will do my best to be unbiased.
Similar to the float tube these are great for someone who has no storage space. They can be blown up quickly at the waters edge.
Pontoon
Nothing finer than fihsing out of a mini pontoon boat. They offer excellent stability nd most of thenyou can even use a trolling motor on. Paddling would be difficult so it would be best to use them as a backup.
Great for fly casting.
Rubber Raft
Many rubber rafts are not made for fly fishing, but I'm sure some exist. Do your research beforehand. Most likely though It would be recommended that you use a float tube or an inflatable kayak.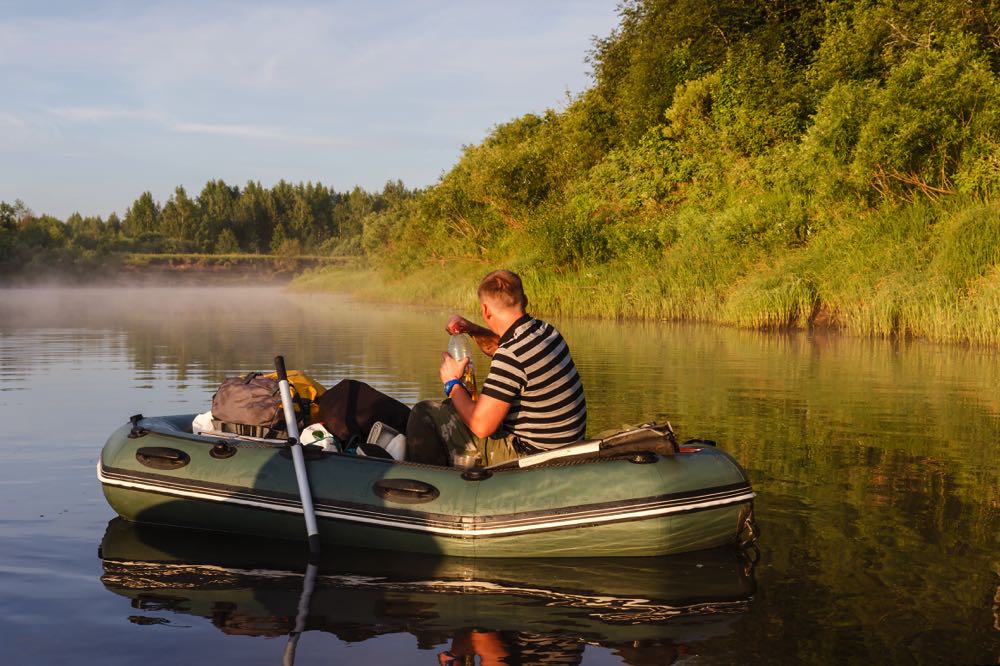 Those are at least made out of strong materials that are abrasion-resistant.
Drift Boat
The apple of the fly anglers eye. There's something great about slowly floating in a drift boat down a river throwing dries to rising trout.
That being said, they can get expensive. You also need a trailer to haul it and they're not the best for fishing solo. Also, since they're bigger it takes time to master how to use one on the river.
White Water Kayak
This would be difficult to fish out of. Let alone fly cast. The hull is completely enclosed so gear storage is limited and a pain to get to.
That being said, if you're a minimalist angler who enjoys wears your gear on your vest and enjoys whitewater rafting in the middle of a fishing trip then there's no better vessel for you.
Sit-in vs Sit on Top
Sit-ins have an enclosed hull so it's not quite as comfortable and there is less space for gear to sit. However, you can absolutely fish out of one and have success. They're typically lightweight, cheap, sturdy.
A sit-in would be an ideal kayak for a casual angler or a novice. A sit-in is going to have more storage, stability, but is also pricier and heavier.
You won't be able to move this around as easy outside the water but it's ideal for fishing and fly casting. Tons of space for storage and you can stand if you want.
Review This Post
Conclusion
Now that we've gone over the best fly fishing kayaks hopefully you have a better understanding of what to look for when making your own purchase.
So head on out to your local outfitter or check out the selection online. Finding the great fly fishing kayak for you will only help you enjoy the sport more.
Some images in this post are courtesy of Shutterstock.com.
Like This Article? Pin it!