Our Ethos.
To catch, release, be eco-friendly, and have fun.
We are here to show the world how to fly fish better, more eco-friendly and to more destinations around the world, while ensuring the most success on the river.
A Few Words About Us
Spreading the word of clean rivers and healthy fish.
We're looking to spread the good word of fly fishing and the love that we have for this incredible outdoor sport.
Fly fishing isn't just a hobby. It's a way of life. We are here to be your guide to life on the fly.
Fishing is for Everyone
Showing all ages how to cast, net and land the perfect fish.
Our Eco Policy
We are dedicated to catch and release fly fishing and to the positive effect that anglers and their eco-values can have around the world. Into Fly Fishing adheres to the more sustainable fishing practices and we are committed to helping economies grow around keeping fish alive, rather than killing them.
Our Core Values
We promise that any gear reviews on this website will always be tried and tested by our expert angler staff and gear lists will be always be of gear we've professionally researched, tested, and compared to ensure we're only recommending the best possible fly fishing gear to our readers.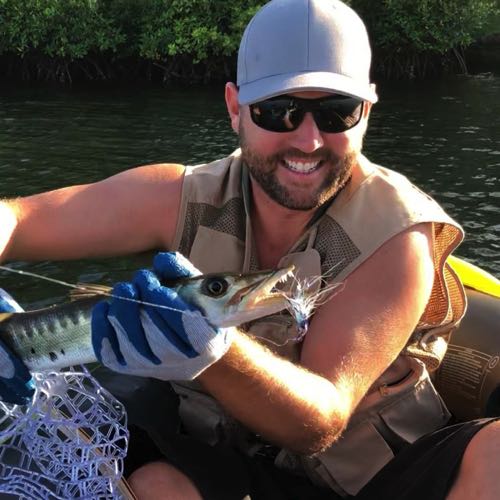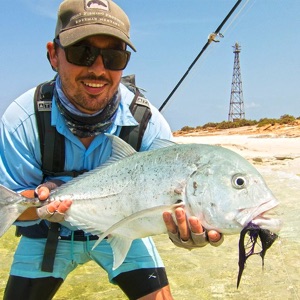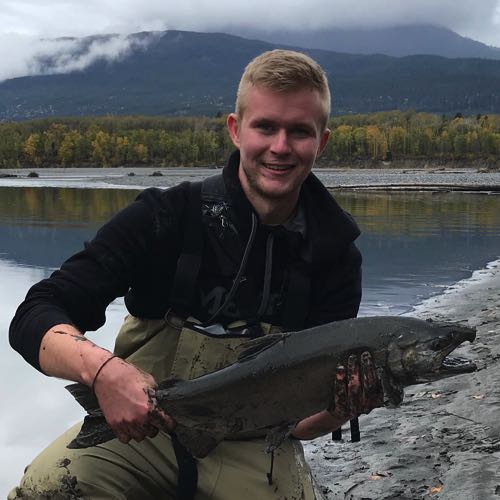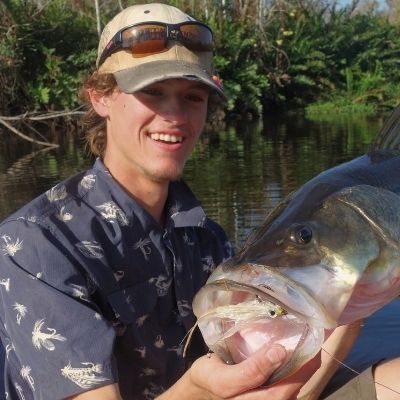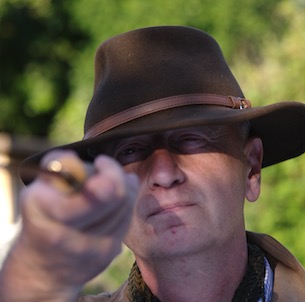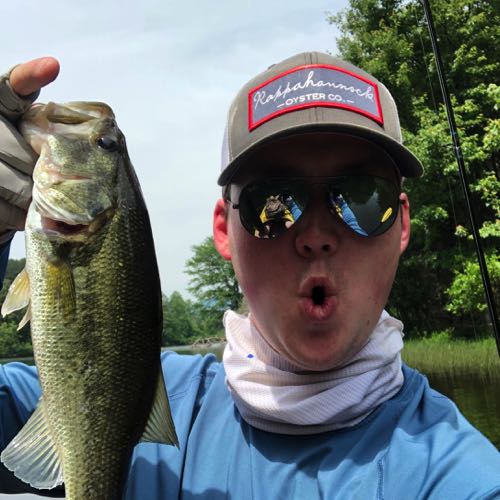 The Team
Our Team Of Expert Fly Anglers
Our team of fly anglers has more than a century of experience between us. We are anglers from around the world, coming together to share our love for the sport.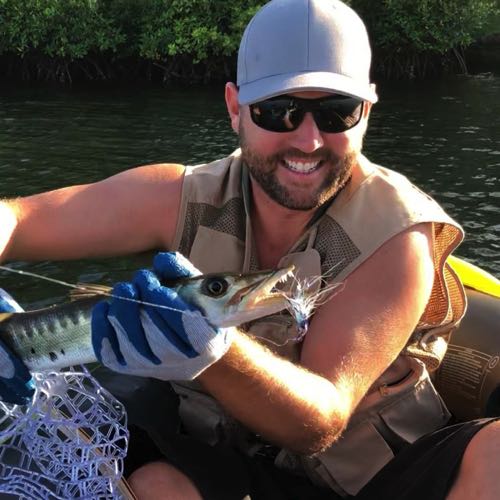 Nick W.
FOUNDER, FLY FISHERMAN
Nick has been fly fishing since he was 8 years old – ever since his dad first bought him a fly rod for Christmas and started teaching him the art of fly fishing. From that time on, he was hooked (pun intended). Learning to fly fish from his dad, who learned from his grandfather, Nick quickly became completely enthralled with the sport. Since then, he's fly fished all over the world, from the Caribbean to Argentina and even in Kyrgyzstan and Mongolia.
With nearly thirty years of fly fishing knowledge under his belt and having accumulated more fly fishing gear than he cares to admit, he decided to start this blog to help inspire more people get into the sport, and to show passionate anglers how to take their game to the next level.
Even though he knew he had a lot of experience in fly fishing, he was also aware that his own expertise wouldn't be enough to create the most comprehensive and most useful fly fishing blog online. That's why he decided to team up with the other incredible professional fly fishermen and women who also share their expertise in fly fishing on this blog and on the Into Fly Fishing YouTube Channel. Together, there is over 110 years of experience on this website. All from anglers who love fly fishing and who are always after that next big trout and who are happy to have you along for the journey.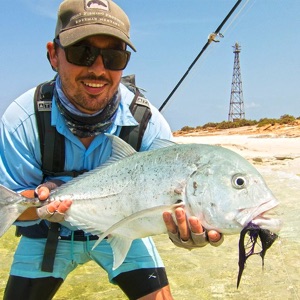 Pierre Joubert
PROFESSIONAL FLY FISHING GUIDE
Pierre is the owner of Stream And Sea Fly Fishing Store, a professional fly fishing guide, a professional photographer, and self-proclaimed addict of the sport. He's guided clients of all experience levels in the Seychelles, Costa Rica, the Nubian Flats in Sudan, and around his home waters near Cape Town, South Africa. He spends nearly as much time behind the vise as he does on the river, not only tying flies for himself, but also selling his flies to excited customers who know just how effective they can be.
Pierre has spend the past twenty plus years perfecting his art and yet, he still finds himself learning new fly fishing skills each day. Over the years, he's purchased, rented and guided with more fly fishing gear than pretty much anyone you'll meet. Having spent so many years guiding clients, he had the opportunity to keep his hands on some of the newest gear out there, while also learning from a wide range of professional anglers.
Today, Pierre devotes his life to his family and to the sport of fly fishing. He's out almost every day on the waters around Cape Town and he looks forward to the next time he can fly fish in another spot around the world.
Pierre has shared his knowledge on many large fishing and outdoors websites and has had his photography featured in print and on many outdoor websites online.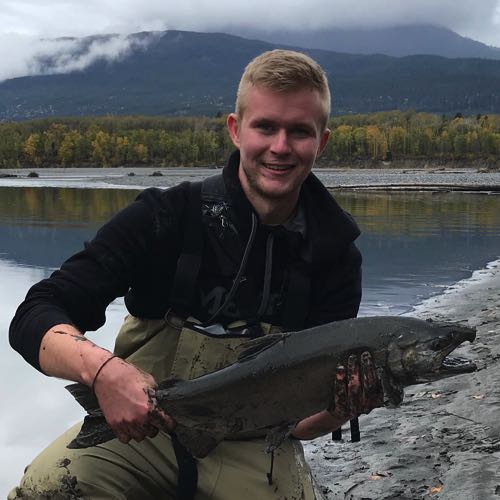 Danny Mooers
FLY FISHING EXPERT
Danny Mooers has been fly fishing all over the United States and Canada for more than 6 years. Shortly after starting college, he dove head first into his new obsession for fly fishing. Every spare weekend or long break was dedicated to finding the next trout. He has spent thousands of hours studying the art of fly presentation, casting techniques, local fishing reports and more.
He has fished in Northern British Columbia, Wyoming, South Dakota, Minnesota, Montana, New York, Wisconsin, New Mexico, Arizona, Michigan and much more. He prides himself on being able to locate and land trout, salmon and steelhead wherever he goes.
Danny has shared his fly fishing expertise on some of the largest fishing sites online including Guide Recommended and Reel Adventure Fishing. He finds the sport of fly angling to be one of the most challenging, yet most rewarding hobbies that any person can have and he wants to inspire more would-be anglers to give it a shot.
Danny continues to spend every free moment he has, studying water movements and currents, trying to figure out where that next illusive fish might be hiding. He keeps on honing his skills, growing his patience and learning more and more about the sport of fly fishing. He is addicted to it and his passion really shines through in his writing and in his video production for our YouTube Channel.
He firmly believes that anyone else who he inspires to get into the sport will be just as passionate about it as he is. He recommends that everyone be willing to ask questions, do the research and learn from your mistakes. Eventually, everyone finds their own style in fly fishing and eventually they will become another advocate for the sport, just like Danny.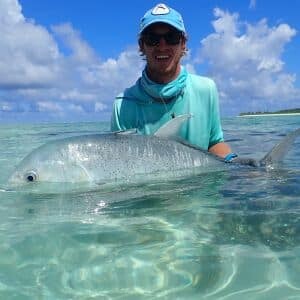 Jamie Melvin
PROFESSIONAL FLY FISHING GUIDE
Growing up fly fishing on the sea, streams, and lakes of Kenya and the UK, Jamie has traveled the world in search of fishing nirvana. From his time managing bonefish lodges in the Bahamas and running fishing safaris in East Africa, all the way to guiding on the flats of Seychelles and offshore, there are not many species or environments he hasn't experienced firsthand.
He has guided for over 12 years and has cast a line almost everywhere including the rivers of Norway and Iceland to the beaches of Costa Rica, the lagoons and banks of the Galapagos, the highlands of Ethiopia, Kenya, the Himalayas, and the flats of Mexico, Belize, The Bahamas, and Seychelles.
On top of this, Jamie is a prolific gear collector and has had his hands on dozens of rods, reels, waders, and fly fishing apparel. His years of guiding have given him unparalleled access to some of the best gear on the market, giving him an edge in testing, reviewing, and comparing the best brands around.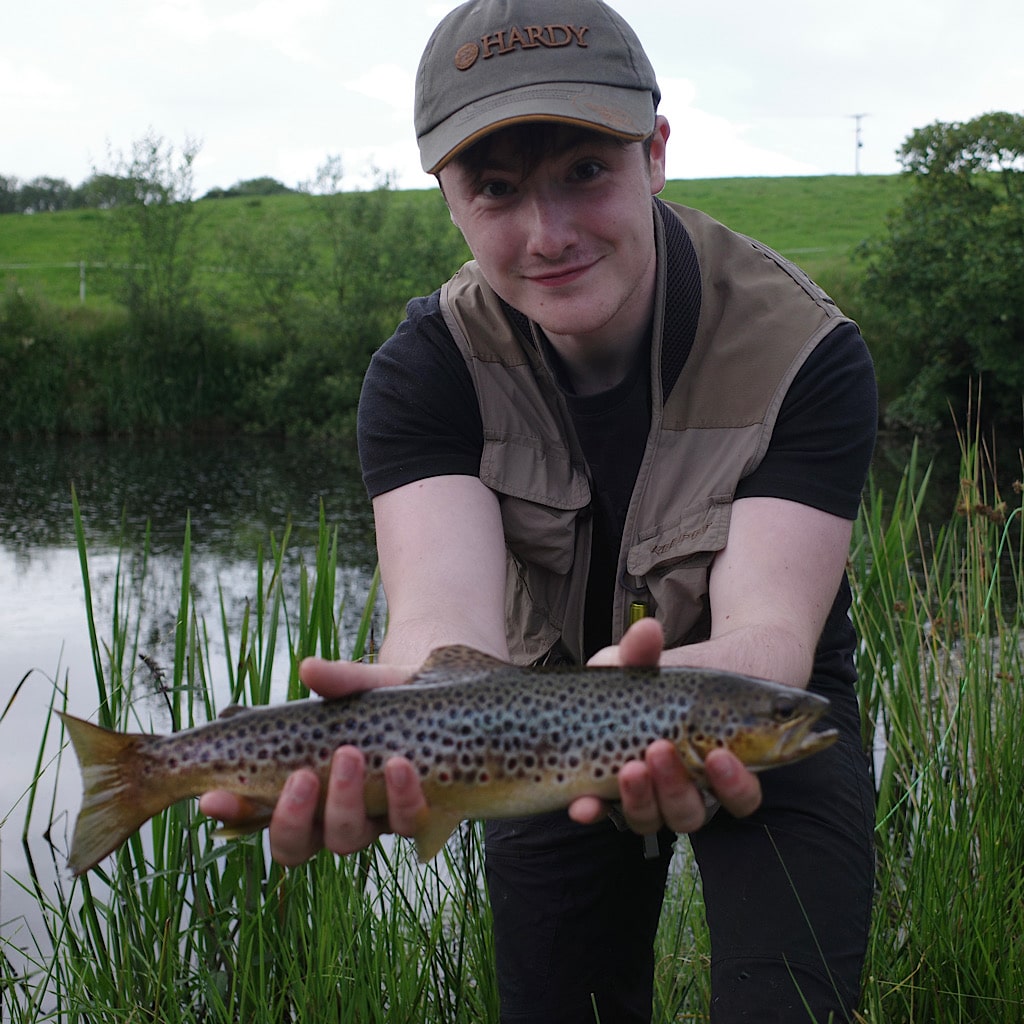 Daniel O'Neill
PROFESSIONAL FLY FISHING GUIDE
Meet Daniel O'Neill, a writer and angler from Northern Ireland. With a love for fly fishing, he excels as a fishing guide and instructor, bringing abundant expertise to his writing. Daniel has taught beginners all over Ireland and guided anglers pursuing Ireland's mighty salmon.
At the beginning of Daniel's angling journey, his fondest memories revolve around the joy of catching brown trout with his friends on his local streams. The thrill of experiencing subtle takes on a dry fly and successfully landing the fish brought them immense satisfaction, regardless of the size of the catch.
Daniel's early love for fishing has paved the way for many ventures resulting in impressive catches such as bass, sturgeon, double-figure pike, and Atlantic salmon. To date, Daniel's favorite catch is an 8lb mullet on the river Bann. It took him several hours of sight fishing in a small inlet to land this impressive fish. Mullet are known to be hard fighting fish on the fly, and this specific catch certainly proved their reputation right.
His angling journey has taken him to various locations worldwide. Daniel has targeted saltwater bass in the Canary Islands, chub in France, carp in Poland as well as trout and salmon in Scotland.
Daniel has always had an eye for great gear as well. Growing up in the UK, amongst some of the industry's leading brands like Hardy and Greys, means that Daniel has been no stranger to top-end gear. His current kit includes the Hardy Ultralite Fly Rod, which is one of the best top-of-the-line rods in the business, but he's reviewed and tested dozens of rods, reels, and lines over the years.
As Daniel continues to journey through the world of angling, he remains committed to sharing his experiences and knowledge through his content creation.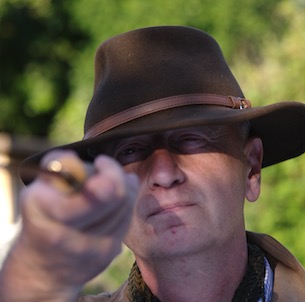 Lawrence Hill
FLY FISHING EXPERT & BASS SPECIALIST
Lawrence Hill has been fly fishing for nearly 50 years and is an expert when it comes to fly tying and casting a line at a good trout, grayling or salmon. He has taught dozens of anglers how to be more productive fly fisherman and has devoted his life to the pursuit of catching that perfect fish in his homeland waters of the UK.
He has been a fly fisherman since 1972 – initially on the Rivers Wick and Thurso at school, has fished as far south as the Falkland Islands but is mainly to be seen on the chalk streams of southern England. He is privileged to fish the beats frequented by famous fly fishermen like FM Halford and GM Skues on the River Itchen, but living on the south coast of England still has time to try for sea bass on the fly or spinning, or trying for trout or salmon in Scotland when holidays permit.
He is an expert of fly tying and also guiding other anglers to choose the right flies for different fly fishing scenarios. He has spent decades mastering his fly tying patterns and learning to cast the most effective flies at the hungriest fish in the most active pools. He is also part of some of the fisheries companies in the UK, helping to improve the health and populations of local trout.
It would be hard to find a man in the UK or anywhere in the world who has spent as much time as Lawrence Hill has spent fly fishing on rivers, lakes, tributaries, streams, and even coastal ocean waters.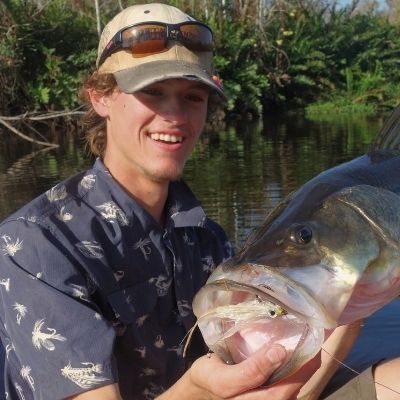 Rowan Lytle
PROFESSIONAL FLY FISHING GUIDE
Rowan Lytle has been fishing ever since he can remember and has been an avid fly fisher since he was 14 years old. Over time his interest in fly fishing turned from hobby to passion to full-blown obsession. He fishes between 250 and 320 days each year, has caught over 160 different fish species on the fly, and simply cannot stop fly fishing new places for new fish.
Rowan has traveled all over the Eastern US to fish for species big and small, and has learned how to do long fishing trips on a tight budget.
He has written about fishing since 2012, both for his own personal blog, Connecticut Fly Angler, and for fly fishing & outdoors print publications.
He has also guided, taught fly casting instruction, and tied flies commercially. His wide array of experience fishing different waters and species means he has had to hone his fly selection. He values simplicity and utility in both flies and gear. Everything Rowan carries must have a purpose, and must be up to the rigor and frequency of his fishing habits.
Rowan is also a devoted conservationist, advocating for the protection and preservation of wild native fish and the ecosystem needed to sustain them. He hopes to travel, fish, and write about his experiences for the rest of his life, and pass as much of his experience on to younger generations as he can.
Kevin Main
PROFESSIONAL FLY FISHING GUIDE
Kevin grew up in Colorado, and has been fly fishing for over 20 years. Co-Founder of the guiding service, Tongass On The Fly, he learned on the technical tailwaters around Denver, but has grown to love all different types of fly fishing. From a young age, he knew he wanted to fish as much as he could, and also help teach others about the sport he loves. After a steelhead trip to Alaska in 2011, he had made up his mind that he needed to live there.
Eventually, he made his dream a reality and spent 4 years living in Alaska as a professional fly fishing guide. He would spend springtime in Southeast Alaska chasing steelhead, and then head to Bristol Bay during the summers to guide at a world class fly out fishing lodge.
This seasonal lifestyle afforded him the opportunity to explore tropical flats destinations during the winter such as Christmas Island and Aitutaki. The excitement of sight fishing on a beautiful flat quickly became an obsession, especially when it provided an escape during the cold winters of Alaska and Colorado.
Kevin is always searching for the next remote location to wet a line. The more unknown it is, the more interesting it is. Kevin has been published in Tail Fly Fishing Magazine as well as other Colorado websites. Although he is no longer guiding, that piece of him is still alive and well. He still loves helping other get started in the sport, and gets just as excited when others catch fish as when he does (sometimes even more so)!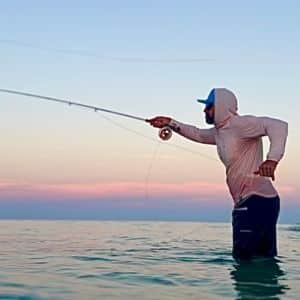 Nic Jovanovich
PROFESSIONAL FLY FISHING GUIDE
Born & raised in Billings, MT, Nic has been blessed to be brought up in an outdoor-minded family where fishing and hunting were an integral part of his familial culture. Since he was a young child, he always had to be near or in the water and this led him to a career and life of fly fishing the stunning rivers of Montana and around the world.
He has over 30 years of fly fishing experience and has guided hundreds of people fly fishing on the rivers, lakes, and streams of Montana. He's purchased and rented more fly rods, fly reels, and other gear than he could possibly remember, and has fished all his gear to the point of near disintegration.
Today, Nic owns and operates an outdoor clothing company and continues to guide around Western Montana's waters like Georgetown Lake, Flint Creek, Rock, Creek, and the Big Hole River. He also spends a considerable amount of time guiding and fishing along the Bighorn, Yellowstone, and Stillwater Rivers as well as the many lakes and creeks in the Beartooth Wilderness.
While continuing work in Dillon, his home base evolved from Billings to Missoula, MT, back to Billings, and finally to Boise, ID. Each place presented a plethora of new waters to learn and challenges to help hone my skillset. They allowed him to remain tethered to Dillon and continue to guide there.
For now, his wife and kids continue to call Boise home for the foreseeable future. The entrepreneurial spirit of the city is quite the match for someone who's built a life of fishing, writing, clothing design, and the arts. Although he often long to be back on their Dillon property, Boise's food scene, creative culture, and access to the rivers and mountains are hard to beat. It's a great place to raise a family and build a life full of trout, steelhead, and destination fishing travel.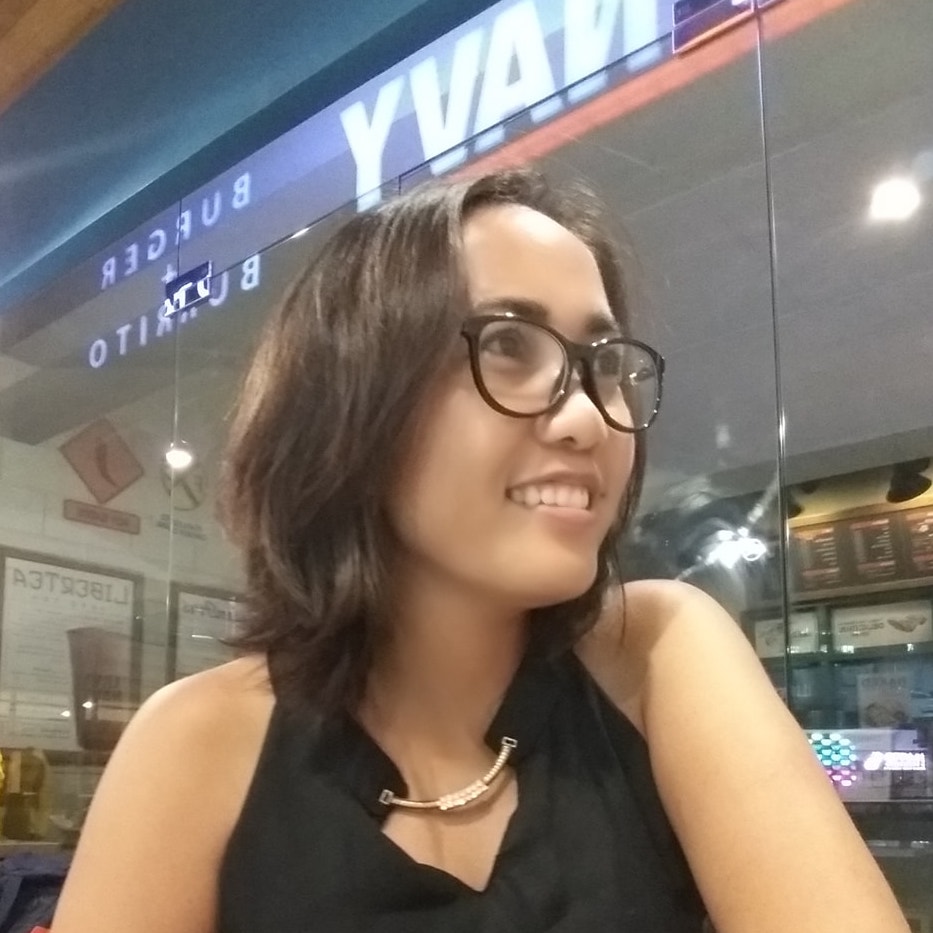 Judia Garde
SOCIAL MEDIA MANAGER / EDITOR
Judia is a professional social media manager and editor. She helps to make sure that all of our posts are ready for publication, the facts are correct and that we get all of the content shared on our social media. Judia is an integral part of helping to keep this blog running at the standard that we want to keep it at.
Our Address
1309 Coffeen Ave
Suite 1200
Sheridan, Wyoming
United States
82801
Follow Us: