Your guide to life on the fly.
Fly Fishing Professionals Here To Help.
Into Fly Fishing is a group of professional fly fishing guides, casting instructors and anglers with more than 100 years of fly fishing experience between us. Our goal is to help you choose the right gear, tie the right flies and cast the right way so you can be a better angler. 
Fly Fishing Apparel
Read this review before you purchase the 8Fans non-slip wading boots. It'll help you in your decision making process.
Read More »
Fly Fishing Gear
Read this review before you purchase the Headwaters Bamboo Victory Series fly rod outfit. It'll help you in your decision making process.
Read More »
Fly Fishing Apparel
Read this review before you purchase the Orvis Pro waders. It'll help you in your decision making process.
Read More »
Before You Buy Check Out Our
For anything fly fishing related. We cover everything you need to know about shopping for the next piece of your fly kit.
Our guide to all of the best fly rods on the market today.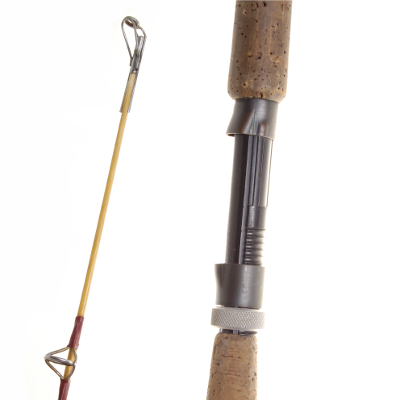 All of the best waders to keep your legs dry while you're in the river.
The best fly fishing vests on the market this year with vest reviews.
A good pair of fly fishing sunglasses can help you spot trout.
A list of the best fly fishing kayaks as chosen by our kayak fishing expert.
Our guide to all of the best fly reels that you can buy today.
The best wading boots on the market for men & women.
Backpacks, waist packs and sling packs, all the best fly fishing packs.
Find the best nets that cause the least harm on the fish you catch.
Fish finders for kayaks and fish finders for boats, from cheap to top-end, we've got you covered.
Take Your Rod On The Road
The Best Fly Fishing Destinations
Find the best lakes, rivers, creeks, ponds and shores all around the US and the rest of the world. We can show you the trail.
Fly tying doesn't have to be difficult. With our step by step instructions, you can easily tie your own flies. Our fly tying expert Pierre will show you the way.
An assortment of the best flies for any type of fly fishing and any species of fish.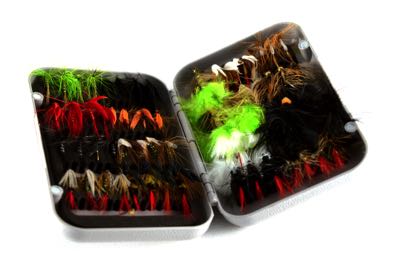 If you plan on having an office for fly tying, check out these desks.
Find the best fly boxes to keep your flies organized while fishing.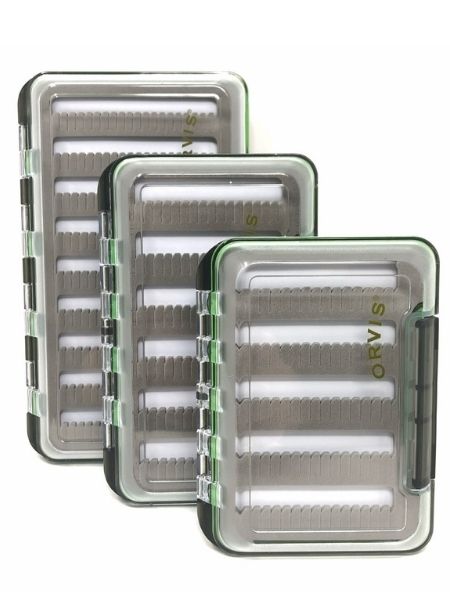 Get everything you need for fly tying in once complete kit.
We are dedicated to catch and release fly fishing whenever possible & the positive effect that anglers can have on fisheries around the world. Into Fly Fishing adheres to sustainable fishing practices and we are committed to helping economies grow, while understanding that keeping fish alive is more profitable and more sustainable than overfishing & overextending our natural resources.
We want to offer our readers the best fly fishing reading experience possible. Any gear reviews will always be tried and tested by our expert angler staff and gear lists will be researched to ensure we're only recommending fly fishing equipment that is best for our audience. If a gear manufacturer sends us gear for review, our opinions will remain unbiased and we will always highlight the pros as well as the cons.
Meet the fly fishermen & women behind Into Fly Fishing.
Pierre Joubert
Writer / contributor
Pierre is a fly fishing guide and professional photographer who has guided and hosted trips for top fly fishing outfitters. Since being introduced to fly fishing over 21 years ago, he has travelled, fished and guided across the globe. 
Dallas Hudgens
Writer / contributor
Dallas spends most of his time chasing brook trout in the mountain streams of his home state of Virginia. When not fishing he's writing about fishing and has been published in The Virginia Sportsman and other fly fishing publications.
Dan Mooers
Writer / contributor
Danny Mooers has been fly fishing for five years. As soon as he went to college, he dove headfirst into his obsession for fly angling. After years with the sport, every spare weekend or long break is still dedicated to finding fly fishing spots all over North America.