The best fly fishing vests for an angler are going to be the ones that are comfortable and have proper storage for gear. I've spent years on the water and the sheer amount of vests, bags, and totes I've gone through have been appalling.
Compare The Best Fly Fishing Vests
As an Amazon Associate, I earn commissions from the below buttons & links.
| Image | Title | Best For | Price | Buy |
| --- | --- | --- | --- | --- |
| Top | Anglatech Fly Fishing Vest | Best Overall | | Buy Now |
| | Bassdash Fly Fishing Vest | Runner-Up | | Buy Now |
| | Loogu Outdoor Fly Fishing Vest | Best Budget | | Buy Now |
| | MyDays Men's Fly Fishing Vest | Most Comfortable | | Buy Now |
| | Kylebooker Fly Fishing Vest Pack | Best Storage | | Buy Now |
Prices pulled from the Amazon Product Advertising API on:
Not so much because I'm difficult to please, but because I need something that is not going to wiggle around when I'm heaving a streamer on a 7wt. Or because it can't carry all of the gear that I need. This is where a good fly fishing vest comes into play.
So below we're going to go over some fly fishing vests and exactly what to look for when searching for your own. First, here's a quick look at some vests.
As an Amazon Associate I earn from qualifying purchases.
The Best Fly Fishing Vests of 2021
Alright, let's get started! Below you'll find all of the best fly fishing vests on the market this year. Whether you're looking for breathability, affordability, durability or versatility, you'll find the perfect fly fishing vest on this list.
Anglatech Fly Fishing Back Vest Combo
Pro – Plenty of Storage. Also includes 2L water bladder

Con – Cheap zippers
The best fly vest on this list, the Anglatech Vest Combo is not only comfortable but comes with enough storage for whatever you might need. All pockets and zippers are quick and easy to reach.
On top of all the great gear storage, it also doubles as a backpack where you can store food, extra gear, or rainwear.
The vest is also fully adjustable. This allows for a wide range of angler sizes to be able to fit into this vest comfortably. This is because both the waist and the shoulder straps can be fine-tuned to fit over the angler's body and any layers of clothes that may be underneath it.
It also features a mesh back which will allow you to stay as cool and dry as possible for those hot days hiking mountain streams, or days on the drift boat.
Along with the mesh back it also comes equipped with a 2L water bladder or hydration pack, allowing you to stay hydrated.
Bassdash Fly Fishing Vests
Pro – Lightweight, and quick drying

Con – Stitching prone to breaking
This vest is made out of lightweight and quick-drying polyester. Perfect for those long days spent throwing bugs to fish in the warm weather. Thanks to it being quick drying you can know that if you take a plunge in the water then the Badash Vest will dry relatively quickly.
Similar to the Anglatech, this vest is also fully adjustable and can fit any angler. So if you prefer to fish in cooler weather then you'll be able to easily lengthen the straps to fit over the top of your clothes. Then in the summer, it can be quickly adjusted back to fit over a t-shirt.
Let's talk about what makes this vest great, and that's gear storage. This vest is loaded with pockets, zippers, straps, strings, and loops. Perfect for clipping on your hemostats, and tippet, or hiding away your leaders and flies.
Lightbare Fly Fishing Vest Pack
Pro – Durable

Con – Heavy
The only issue with the Lightbare Fly Vest Pack is it has so many areas to stow gear that it can begin to get heavy and weigh you down. Which as a fly fisherman is not the worst problem you can have.
It even comes with a rod holder to keep your rod and fly reel stowed while walking around, and a reflector for fishing in low light.
The open sides of the vest give the angler plenty of mobility.
Whether this is for rowing your drift boat, casting your line or bending over and heaving your trophy from the net. Along with open sides, the vest is also one size fits most.
Lightbare fly fishing vests are equipped with eighteen total pockets, (including 14 zippered pockets). These will allow you to carry anything you need from fly boxes to maps, to thermometers.
LOOGU Outdoor Fly Fishing Vests
Pro – Versatility

Con – Lack of Storage
When you picture the classic fly fishing vest the LOOGU Outdoor Vest is what comes to mind. Dark green in color that is a cotton and polyester blend. Which makes it breathable, durable as well as soft.
The mesh back makes it great for fishing in warmer climates and makes the vest nice and lightweight on your body. Ideal for fishing all day while remaining comfortable. This vest is not as adjustable as previous models on this list and is not a one size fits all.
LOOGU's Outdoor fly fishing vests zip up in front, which allows the user to be able to do just about anything and not have it fall off. Perfect for hiking over boulders in Brook Trout streams. Or paddling a drift bow throwing streamers to Rainbows.
Mydays Lightweight Fly Fishing Vest
Pro – Lightweight

Con – Durability
The ultimate lightweight fishing vest, the Mydays Vest is ideal for long days spent fishing or weekend backpacking trips where every ounce of weight counts.
The lack of a back on this allows the user to keep their gear as lightweight as possible.
Thanks to the adjustable strap on the shoulders and waist this vest is one size fits most that can work well in any condition. On top of the adjustable strap, the lack of sides and a back ensure you stay cool and have unlimited mobility while wearing the vest.
Despite being so small and lightweight this vest features 14 pockets. Perfect for carrying the essentials you need as well as some extra items. It also features D ring loops that are perfect for clipping on nets, hats, or water bottles.
JSHANMEI Fly Fishing Backpack Vest Combo
Pro – Fully Adjustable
Con – Zipper Durability
The JSHANMEI Fly Fishing Backpack Vest Combo is a lightweight, water-resistant vest complete with a breathable mesh that will keep you cool.
This is ideal for not only carrying your fly fishing gear but also your wallet, phone, keys, or anything else you may deem of value. Ideal for the fisherman who needs extra pockets.
This is more than just a vest though. It also comes equipped with a backpack. This is the ideal spot to put rain gear, food, water, or anything else that could make your day on the water more comfortable. On top of the back pocket, it comes with 17 other pockets.
The straps are made of a soft padded material that will ease the strain of a full pack. All of the straps on the vest are also fully adjustable. Whether your big, tall, or wearing extra layers, this vest is going to fit most.
Elkton Outdoors Universal-Fit Fly Vest
Pro – Functionality
Con – Buckles can slip off
The Elkton Outdoors Fly Vest is a very functional fishing vest. Ideal for just about any type of fishing you plan on doing. Whether it be fly fishing, spin-cast, or saltwater. The vest comes equipped with 13 different pockets. Two of them are hard shell pockets and ideal for placing your flies for quick change-outs.
On top of all the pockets, its also equipped with two retractable swivel tethers that you can use to hook on your pliers, clippers, thermostat, or even use as a rod holder. This is one of the most highly functioning vests on this list. It's a real go anywhere and do anything with it piece of equipment.
The vest is also made from water-resistant nylon, and also comes with a breathable mesh back to help keep it lightweight and to keep your back sweat-free during the day. The vests straps are also made of a padded material that makes it more comfortable and a joy to wear while fishing.
Kylebooker Fly Fishing Vest
Pro – Large Back Compartment
Con – Prone to breaking after heavy use
The Kylebooker Vest is both lightweight and breathable. Coming in at only 23 ounces, this is perfect for a long backpacking weekend full of fishing, or even use it as a day hike vest.
It features enough pockets to not only hold all of your hiking snacks and gear but also all of your fly fishing equipment as well. Ideal for fishing in hot weather thanks to the mesh backing, and how lightweight it is.
The seventeen exterior pockets can hold tippet, leaders, flies, phones, and everything in between. perfect for the gear head angler. On top of this, there are also gear attachment loops, D rings, and a hemostat keeper.
There is even a rod holder loop so now you can tie on your flies without having to set down your rod or tucking it underneath your arm.
The adjustable waist and shoulder straps maker this one size fits most vest. on back of the best, you'll find a back compartment large enough to stow maps, extra socks, or any extra gear that you think may aid you in your fishing trip.
Piscifun Fishing Vest
Pro – Good value for money
Con – Stiff zippers
Piscifun is a brand well-known for creating budget fly fishing gear in the industry, but their fishing vest is of surprisingly high quality for the money.
It includes a very useful water bladder and plenty of storage space with lots of zippers and compartments for your gear. 17 pockets to be exact! Of those pockets, there's even a designated smartphone pocket with space for a cord.
This fishing vest is super durable, well stitched, and is lightweight and breathable to help keep you comfortable and cool during long fishing days.
Magreel Fly Fishing Vest
Pro – D rings and loops a plenty
Con – Smaller pockets
The Magreel Fly Fishing Vest is equipped with four pockets, three-D rings, and one hook for hanging a net, tippet, or thermostat. This vest is bare bones.
Only carry in the essentials that you need because there is not much space for much else. Ideal for the minimalist who enjoys the challenge of only have the bare minimum with them in the outdoors.
The chest comes equipped with both a zipper and an adjustable buckle to help get a more secure fit for the user. The waist and shoulder areas can also be adjusted to different sizes.
What this vest lacks in space it makes up for in strong durable zippers. This is something that plagues the fishing vest community. No longer do you need to worry about a zipper breaking on the river and you bending over only to lose your keys in the current.
This vest is also equipped with reflective stripes that help other people see you in low light conditions.
What makes a great fly fishing vest?
Now that we know what products to look for let's talk about the features of good fly fishing vests and what you should be looking for. When you go over the information below take into account what type of fishing you'll be doing and which would benefit you the most.
Pockets
Ideally, you would like as many pockets of varying sizes as possible. This way you're able to carry all of the essential gear you need to catch fish as well as any extra odds and ends that make your day a bit more comfortable. Small pockets to hold loose flies, and larger pockets for maps or fly boxes.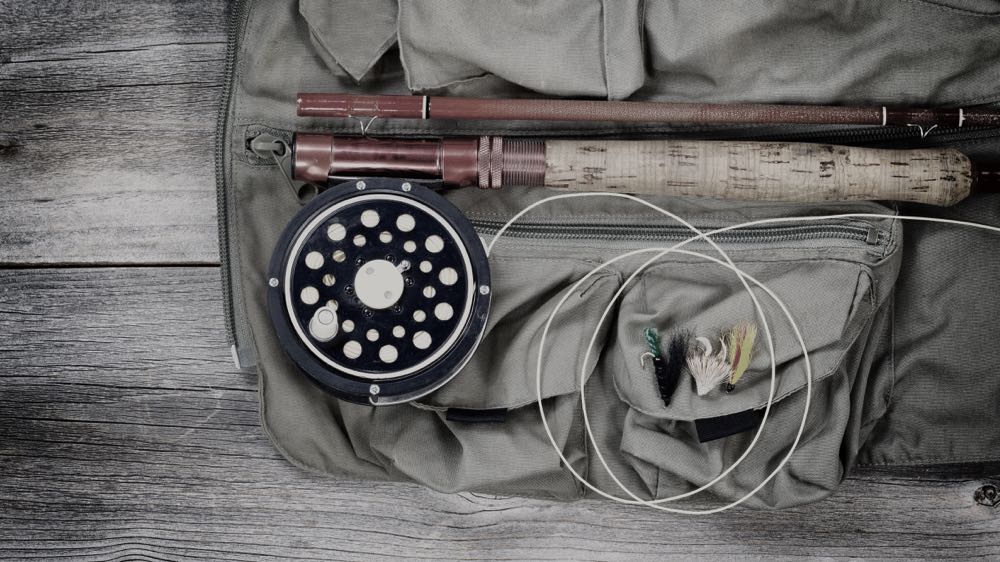 Adjustability
Having a vest that adjusts is a needed feature when fly fishing. Very few of us only fish during the summer. So, there need to be straps that allow it to be worn over a flannel or down jacket and then pulled tight to be secure.
Water Resistance
A water-resistant vest is not a necessary feature, but it's a great bonus. Having something water-resistant gives you the confidence to be able to slip your phone or a map in one of the pockets without it being damaged.
Durability
This not only applies to fly fisherman but anyone who enjoys the outdoors. Durability is a key component of gear. You need something that's going to stand up to the elements and last you season after season. A vest is no different.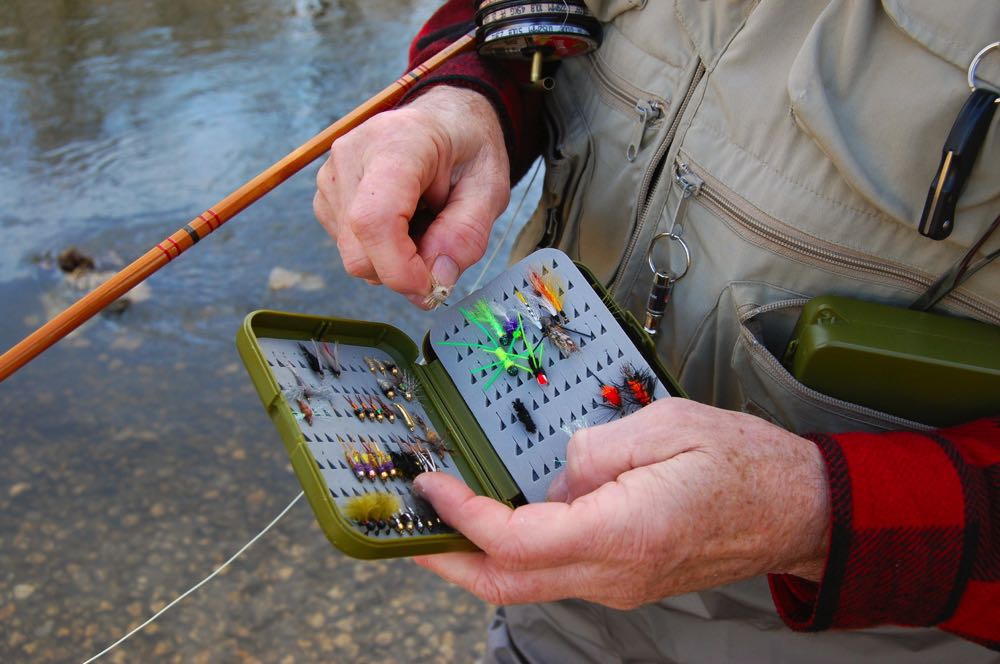 Material
The material comes into play when you want to know if a product is durable, water-resistant, or lightweight. Something that is polyester is going to be waterproof and relatively lightweight. If those are some features you're looking for in a vest then look for something made of Polyester.
Comfort
If you want to spend hours out on the water then comfort is something you should prioritize. Nothing worse than a strap chaffing your casting arm 40 minutes into a morning of fishing. If possible try on the vest and give some phantom casts with your arm to see how it feels.
Breathability
If you've ever walked around with a backpack on during a hot day then you know how important breathability is. Without airflow, your back, shoulders, and chest will be drenched with sweat fairly quickly on a hot day which takes away comfort. Look for something with a mesh back or no back.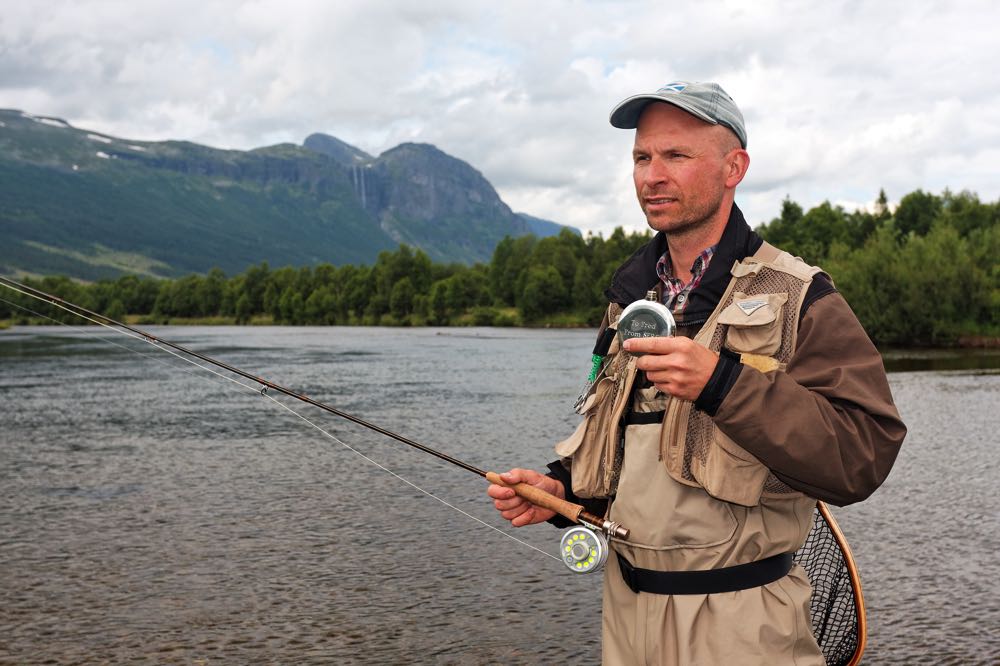 Light-Weight
A couple of extra ounces on your back might not hurt your back at first. However, after a full day of fishing, it can easily be the difference in a sore back and one ready to go again tomorrow. That's where a nice lightweight vest comes into play.
Review This Post
Conclusion
Hopefully, now you have a good idea of what the best fly vest looks like. It's something that you're going to be able to carry all the gear you need while also being comfortable. Though you should take a look at what you need for your type of fly fishing, as well as a skill set.
Are you new and looking for a vest? Then the best beginner fly fishing vest is going to be whatever you can get your hands on. Or are you an expert looking to be more of a minimalist? Then check out something with only a few pockets.
Though, the best vest for fly fishing is whatever meets all the criteria for you, and fits into your fly fishing budget. Use some of the information above to figure out what you need, then start shopping around. A great vest is only going to improve your fishing experience.
Like This Article? Pin it!