The best fly fishing sling packs are the ones that can carry all the gear you need. Then, depending on what you need specifically, you can adjust the pack to be either larger or smaller.
Quick Look: Best Fly Fishing Sling Packs
★ #1 Best Sling Pack Overall: Orvis Safe Passage ★
A pack that can hold all of your essential fly fishing gear is crucial to your fishing comfort and organization, which is why I'm going to help you out by providing all the info you need.
Below I'm going to go over some of the best fly fishing sling packs that you can use on your fishing trips. On top of this, I'm also going to go over several different features. This way you'll know what to look for when shopping for a pack.
Best Fly Fishing Sling Packs
Below, I'm going to cover the five best sling packs for fly fishing.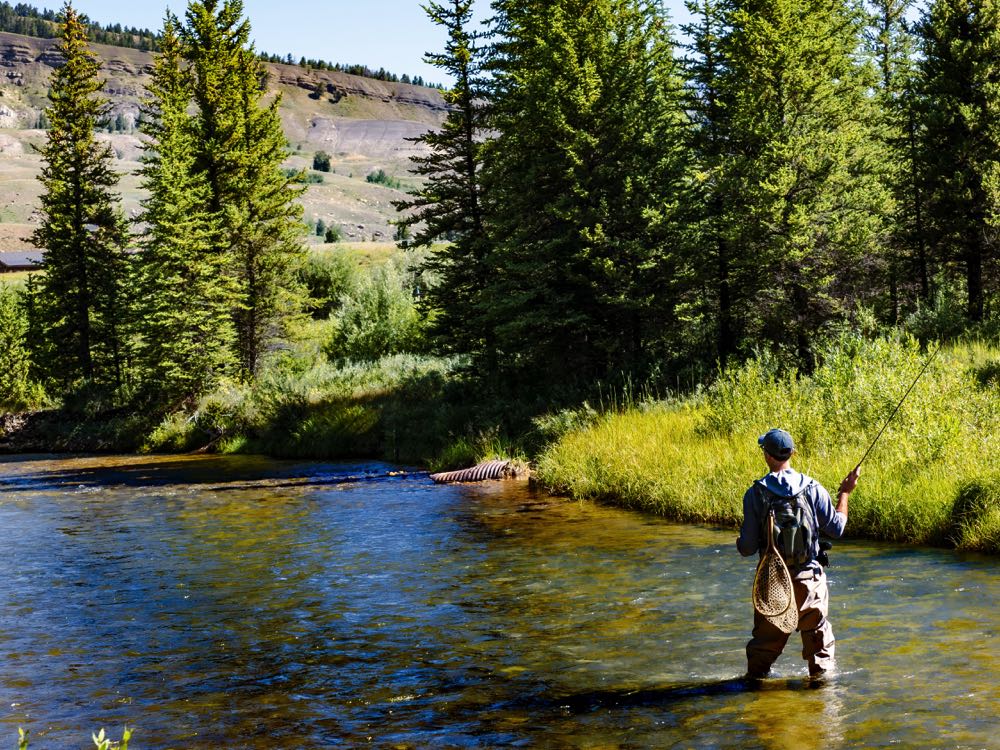 Whether you're fly fishing in Montana or Wyoming, or quieter places like Minnesota, Iowa, Michigan and Arizona, you'll want to have a decent sling pack to store all of your fly fishing gear.
These packs won't only help you carry the gear you need, but will also keep you comfortable and cool on the water. Check them out. You just might find your next fly fishing sling pack.
1. Orvis Safe Passage Fly Fishing Sling Pack (best Fly Fishing Sling Pack)
Number of pockets: 4
Pro: Different strap and loops for tools. Molded back panel
Con: Could use more storage. It's not waterproof
The Orvis Safe Passage pack is a great all-around bag. It has just enough space to hold all your essential items while being able to hold some more essentials as well. It could use a few more pockets, but that's nitpicking.
The strap itself has an ergonomic and cushioned design, allowing the user to minimize shoulder fatigue when fishing. It also has a molded back that's comfortable and will keep you cooler.
There's also a hemostat sheath on the front of the shoulder strap with a magnetic anchor to prevent the pack from being dropped in the water. The inside of the bag is a bright yellow that helps you spot stray flies.
You'll also find a water bottle holder on the pack. It's positioned specifically so that you don't have to take the pack off. All you have to do is reach behind and pull it out.
2. Fishpond Summit
Number of pockets: 4
Pro: Great spots to attach gear. Fold-down fly box
Con: Needs bigger straps. Not meant as a multi-day trip pack
The Fishpond Summit is the perfect pack for the day trip angler. It has just enough space for someone to fit all of their day equipment in one pack. If you enjoy taking multi-day trips, then this is not the bag for you.
The front of the pack comes with a fold-down fly box. You can keep all the flies you need in it and flip it down to easily and quickly pick out the fly you need. You can tie it on right there and not worry about dropping it into the current.
The outside of the pack is loaded with different spots to attach tools. You can attach a bar and load up on your tippet, or attach your nippers and net wherever works best for you. It's a very versatile pack.
The bottom of the pack is meant to carry a water bottle. Thanks to the design of the pocket, all you have to do is reach back and grab it without taking the pack off.
3. Simms Freestone Ambidextrous Sling Pack
Number of pockets: 3
Pro: Can be worn on the left or right shoulder. Large main compartment for the size of the bag
Con: Can be pricy
The only reason that the Simms Freestone Ambidextrous is not the best sling pack for fly fishing overall because of the price. The Fishpond is $40 cheaper and only has a couple fewer features than this bag. If you want a really great bag, then the $40 is worth it.
The inside main compartment is filled with different dividers, allowing you to properly sort and organize all of your gear into different areas. This way you always know where everything is.
The straps can also be flipped around so that you can wear them over either shoulder. It's great for anglers who may get shoulder fatigue because they can easily flip it over to the other side and not miss a beat.
With the pack being made of nylon, you're guaranteed a strong sling pack that's going to hold up to the abuse you put it through. On top of being strong, it's also water-resistant.
4. AIRSSON Tactical Shoulder Sling Fishing Bag
Number of pockets: 3
Pro: Good price. Wide and comfortable shoulder pad
Con: It's on the smaller side. Fewer spots for attachments
For the price, the AIRSSON Tactical Shoulder Sling might be the best beginner fly fishing sling pack on this list. Sure, it doesn't have all the compartments and storage space as the other, or as many attachments, but for $18 it's hard to beat.
Again, despite the price, this nylon bag is very strong and sturdy. With it, you can walk through briars and brambles without fear. There have been some complaints in regards to the zippers, but the pack itself is solid.
You'll find that the shoulder strap is also completely adjustable. You could wear this in warm weather or in cold weather on top of your heavy clothes.
This is a great introductory pack, perfect for the beginner fly angler who enjoys getting out for a day or the afternoon. It carries just enough gear for that amount of time out on the water.
5. Teton Fly Fishing Sling Pack
Number of pockets: 3
Pro: Built-in fly box. The shoulder strap can hold flies and clip-on tools
Con: Not waterproof. Stitching can be suspect
The outside of the Teton Fly Fishing Pack has multiple spots where you can attach all of the tools you need. There are also areas on the outside of the pack that hold rod tubes or water bottles.
Sandwiched between your back and back of the pack is an area where you can store a net. The pack is water-resistant but not waterproof. It'll dry relatively quickly after becoming drenched.
There's also an area on the front of the pack that flips down to a fly station. You can keep your flies in it and tie above the fly patch to ensure you don't drop any in the water.
This isn't a huge pack, but is big enough to carry everything you would need for a day of fishing. If you feel like you're low on space then it might be best to start attaching some of your gear to the outside of the pack.
What Makes the Best Fly Fishing Pack Worth the Money?
This all depends on what you're looking for in a pack. Do you want something that's going hold enough gear for a few days, an afternoon, or a full day? The same goes for the number of clips and straps for outdoor storage.
So, below I'm going to go over all of the different features that you should look for in a pack. First, think about what type of fishing you plan on doing and what you need in order to have a successful day on the water.
Pockets
It's not so much how many fly fishing sling pack pockets are in the pack. Instead, it's how they're placed and if they're broken down into compartments. Four pockets are great, but are there separate compartments for you to keep gear it?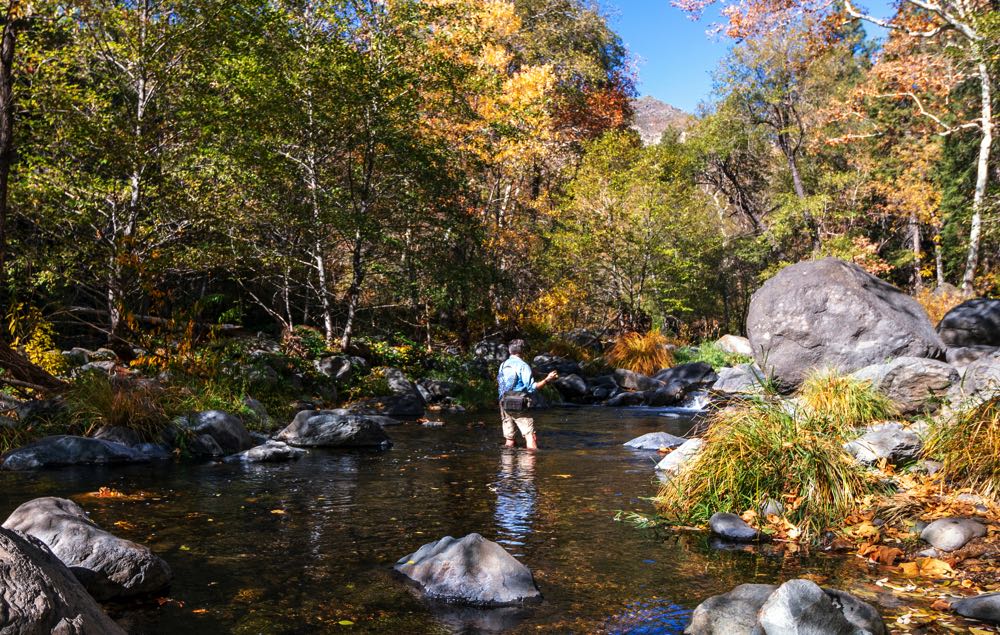 You want your fly fishing sling packs to be as organized as possible, so having compartmentalized pockets helps with this. You don't want to open your main pocket and have it look like a tornado came through.
Proper gear organization will help you be a better and more effective angler. Quickly going into your pack and finding the right fly or tool you need will help keep your fly in the water longer.
Adjustability
Having a pack that fits you perfectly is crucial to having a comfortable day of fishing. You want something that is able to hug your body without being too loose or too tight.
Anything that's too loose or tight will rub and move around, which will cause discomfort. This is especially true when you fish in both the summer and winter.
Fishing in the summertime means you'll be wearing a t-shirt or something else thin and light, so you won't need your pack to be as tight. But in the winter you may have on more layers or a heavy coat.
Water Resistance
Water resistance is a great feature to have in a sling pack. This is no surprise, because when you're fishing there's a good chance you or your gear is going to get wet.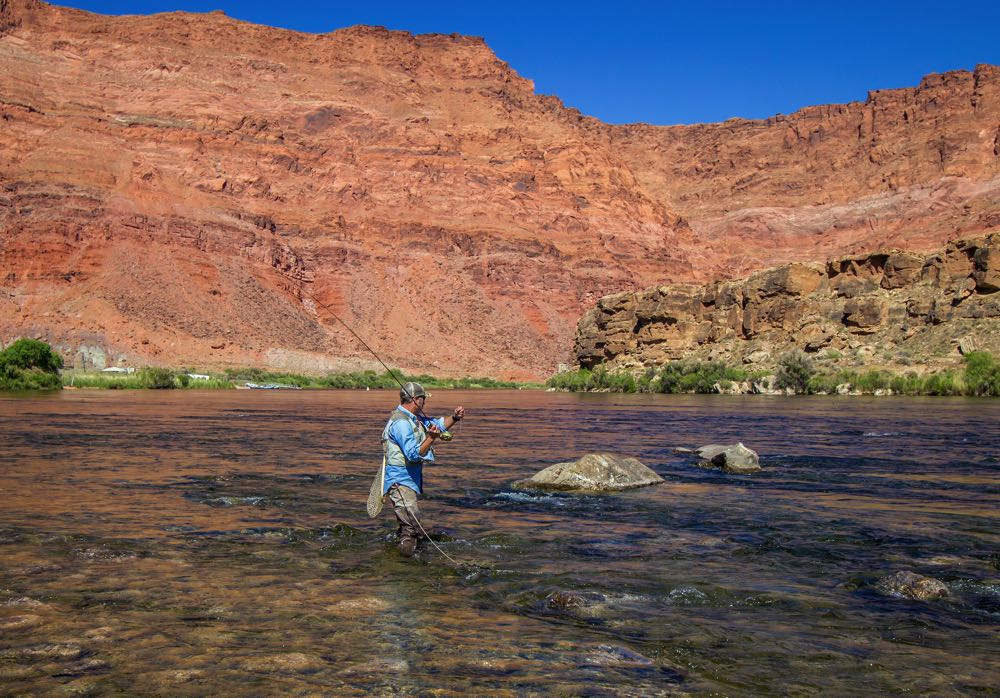 So why not protect your gear by having a pack that can stop water from penetrating. Ideally, you it would be waterproof. This isn't always possible though, so one that's water resistant helps.
It's not something that you definitely need in a pack. However, it's very nice to have and could save you some money in the future.
Durability
If you're a hardcore fly angler, having durable gear is crucial. Weekend warriors or other fishing extremists need strong gear that holds up to water, branches, thorns, fishing hooks, and anything else.
So, a strong durable pack is needed. Typically you'll find that nylon is the strongest material. That being said, it also depends on who makes the product and how it was constructed.
The strongest nylon could be used, but if the seams are all messed up then your pack is bound to break.
Material
Nylon is one of the strongest and most durable material for packs. Typically they'll also come with some sort of coating. This helps with water resistance.
Sometimes you'll see packs that are made of a plastic type of material, or a canvas. These can be well made and strong as well. Make sure the company is known for making solid products, though.
The plastic material is normally waterproof. You just need to check to make sure that it's waterproof at the zippers. I've made this mistake before and it was a big disappointment.
Comfort
Having a comfortable pack will keep you out on the water for longer periods, ultimately resulting in more fish caught. So, why wouldn't you want something that's comfortable when on your shoulders?
Look for something that has a padded shoulder strap. This will help prevent you from having nylon straps dig into your collar bones all day and will make for much more comfortable casting.
Also, something that has a mesh on the back, as well as a molded back pad, is ideal. The mesh will help keep you cool, while the pad will prevent anything inside from grinding into your back when hiking or wading.
Breathability
This is important for when you plan on fishing those hot summer days. Hiking or even wading can cause excess perspiration, and if you don't have a pack that breathes, your back will be drenched in sweat.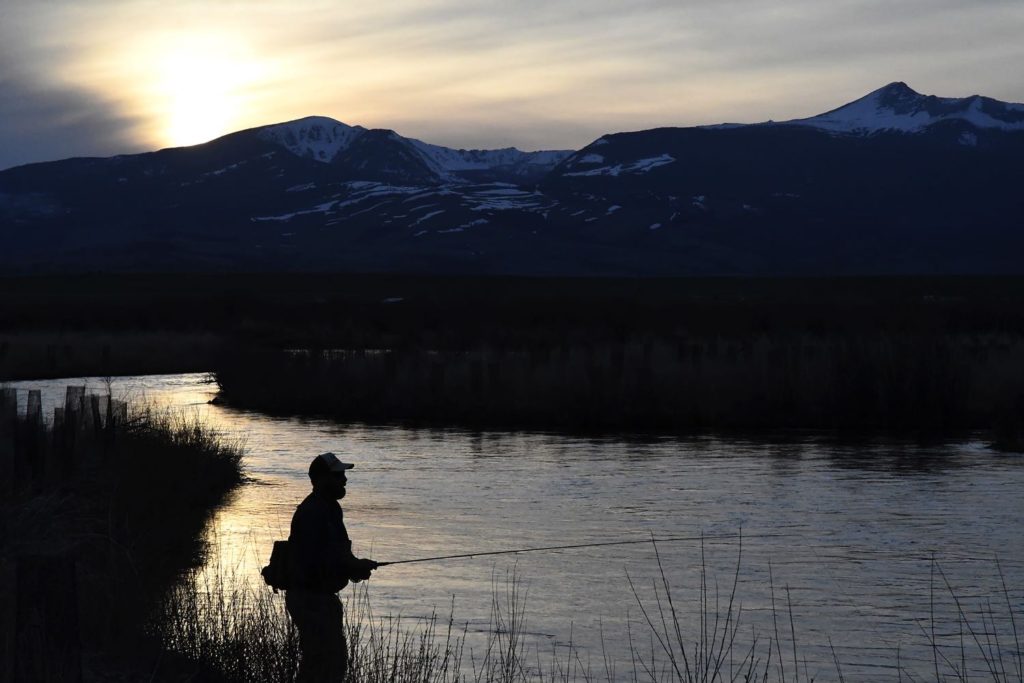 Also, having a pack that breathes means it's of if it's not waterproof, just water-resistant. In case a rainstorm comes through or you drop your pack in the river, then you'll need to dry it out.
It's important you allow it to breathe and dry out overnight or over an afternoon, especially if you plan on fishing the next day and don't want to lug around a wet sling pack.
Price
Price is all relative to what you can afford and what you need. Sure, there are packs out there that are a couple of hundred dollars. Chances are they're great, but maybe not what you need.
So, find something you can afford that also contains all the features and pockets that are important to you as an angler.
Review This Post
Summary of the Best Fly Fishing Sling Packs
Now that I've gone over what to look for in the best fly fishing sling packs, I hope you have a better idea of what the options are. It can be overwhelming walking into a fly shop and seeing so many of them all on the wall.
Now that you know what to look for, head on over to your local outfitter or to Amazon and check out some sling packs. They're only going to make your fishing more enjoyable.
Some images in this post are courtesy of Shutterstock.com.
Like This Article? Pin It!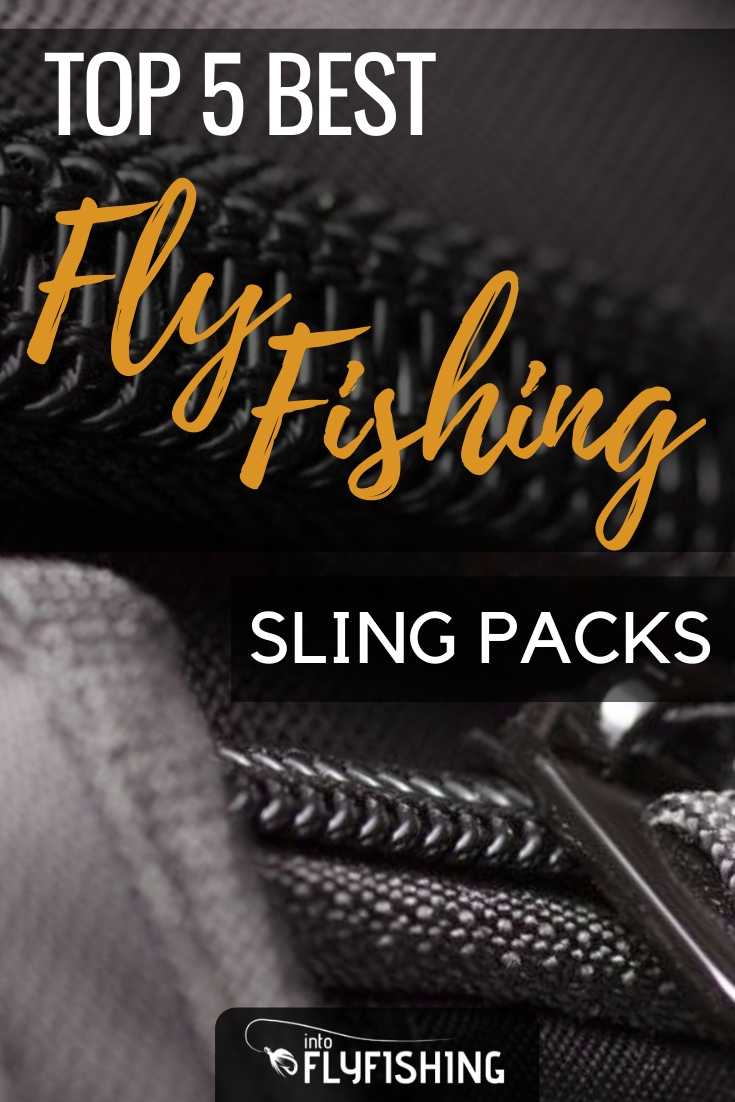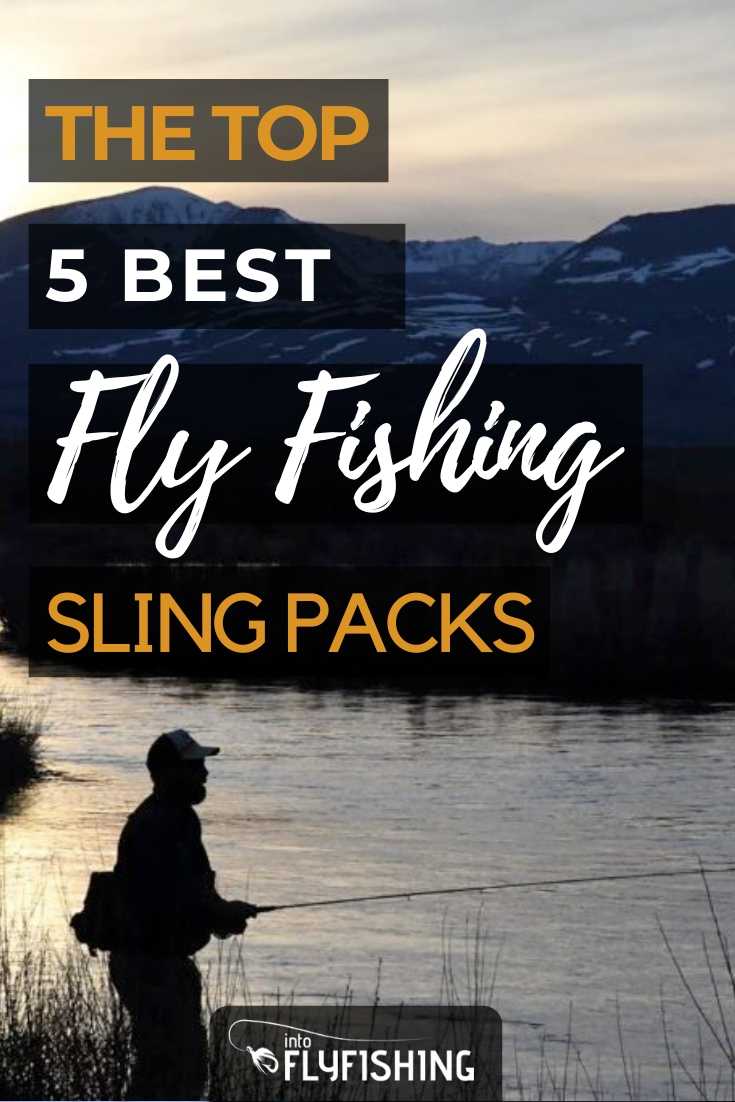 Disclaimer: IntoFlyFishing.com is a participant in the Amazon Services LLC Associates Program, as an Amazon Associate I earn from qualifying purchases. Please see our Privacy Page for more information.