In this post, I'm going to share with you the best flies you can have in your fly box. As a fly fisherman of nearly fifty years, I have read a variety of papers about the history of the sport and it is interesting to note how the current 'fly of the moment' has changed over the decades!
But there are some sure-fire classics which you can fish with confidence.
This represents a current overview and some of my most reliable fish catchers. Below this list of the best flies, we also have a lot more information about the history of the fly, different types of patterns, what they imitate, and more.
Disclaimer: IntoFlyFishing.com is a participant in the Amazon Services LLC Associates Program, as an Amazon Associate I earn from qualifying purchases. Please see our Privacy Page for more information.
The Best Flies For Fly Fishing
So…you have studied the water, you didn't rush up to the bank and scare every fish for three hundred yards each way and you haven't dropped your vacuum flask in the river.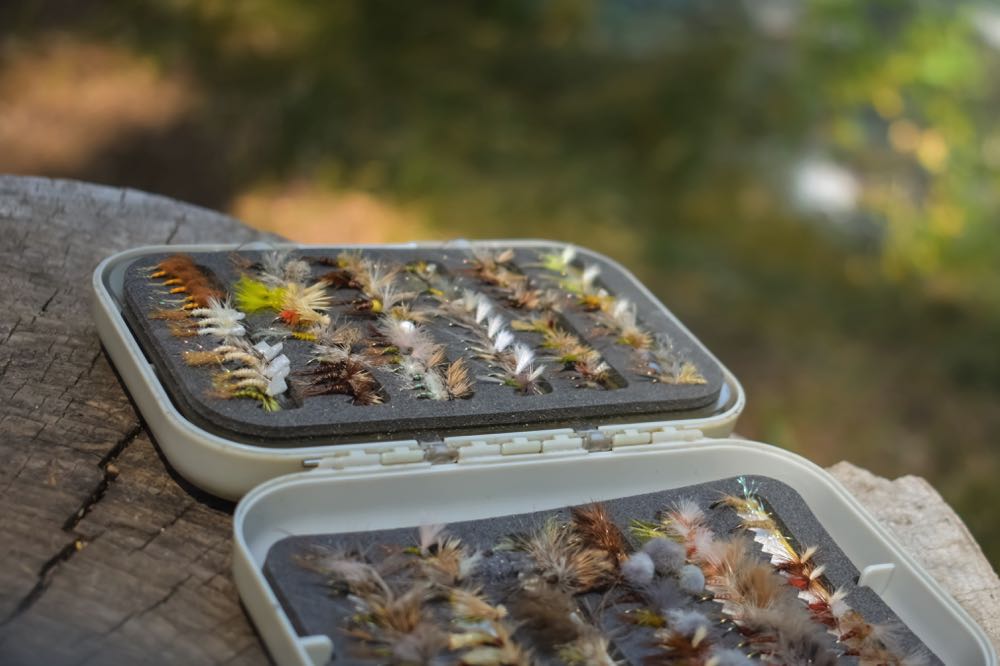 You have checked if there are fish rising, or flies hatching and formed a view about what sort of fly you will tie on the end of the leader. Here goes for some of the best flies you should consider:
Best Dry Flies
Dry flies are a fly angler's bread and butter. Your most used line will be your fly line and likely your favorite flies in your fly box will be your dries.
There's just something magical about seeing fish take your favorite pattern with an aggressive strike on the water surface.
Again, dry flies are seemingly endless, with new patterns emerging every year, but here are some of the most popular dry fly patterns that you'll find at your local fly shop.
1. Deer Hair Sedge
These can be tied in a range of sizes and really buoyant. This fly will take some punishment and stay on the water with minimum maintenance.
A really good allrounder achieves the 'GISS' for a variety of flies and is one of the best trout and grayling dry flies about and can be tied as an 'F' Fly with CDC instead.


2. Wulff
A great pattern for mayflies or other upwing species. Again, tied with a deer hair wing this fly is hard to drown and stays on the top for ages. The Wulff is another great trout fly.


3. Daddy Long Legs or Crane Fly
This is one for the fall or end of the season. With legs made from knotted pheasant tail barbs, it sits on and in the water and will be one of your best trout flies for a couple of weeks of the season.


Best Wet Flies
Traditionally associated with the north of England wet fly tradition, a wet fly is a subsurface pattern often imitating leeches and other swimming organisms!
Although they often originate in the rivers of the UK, these work pretty much anywhere.
4. Black Spider
The black spider is a really simple fly but it is notoriously effective. It can be tied with a hook up to size 14 and can catch beautiful trout pretty much anywhere you present it.
5. Diawl Bach
The Diawl Bach is tied with a bit of flash from the peacock herl and a red wool tag as an attractor. This is one of the older flies and it has caught fish for decades. As far as trout flies go, this is definitely one of the most productive.
6. Waterhen Bloa
The famous waterhen bloa is a winged wet pattern, with a mobile tying of long feather fibres. It is a traditional fly that has been around the rivers and lakes for many years.
Best Emergers
These look like easy prey to the trout. When larvae are in the transitional phase from subsurface organisms to flies, they emerge from the depths and often get stuck on the viscous surface of rivers and lakes.
This is the perfect time for fish to strike these vulnerable organisms and they do so with vigor. Here are some of the most popular emerger patterns.
7. Wyatt's Deer Hair Emerger
Designed by Bob Wyatt, the Wyatt's Deer Hair Emerger is tied sparsely and it sits the hook point just below the surface film.
This fly is great for catching grayling or trout and in my opinion, it is one of the best flies ever.
8. GRHE
You thought the gold ribbed hare's ear was a nymph? Tied with a sparse deer hair wing and unweighted this will sit on the surface, and you will wonder why you didn't try this one before.
If the Wyatts doesn't do it, this one stands a very good chance! Tie a scruffy deer hair tail to represent a shuck and get ready to catch some grayling and trout.
A bit similar to the BWO emerger.
9. Sawyer's Bow Tie Buzzer
Unconventional. Clever. Another Frank Sawyer work of genius. This fly wiggles its latter end to attract trout and grayling. Try it. Catch fish. Brilliant. A bit more fiddly than a 'Wyatt' but if you are having no joy, attach one of these and start again.
Best Nymphs
It is well documented that fish spend more time feeding underwater than on the surface, so nymph patterns make sense if you want to catch more fish. This is why nymph fly fishing is becoming increasingly popular.
These are small, subsurface larvae imitators that work wonders on many rivers and lakes around the world.
10. Perdigon or French Quill Jig Nymphs
Very heavy – these get down to the fish quickly. The jig pattern helps reduce hookups on the river bed and catches fish instead.
Currently, these are my best trout and grayling flies. You can tie variations inspired by the PTN or other traditional patterns.
11. The PTN – Sawyers Pheasant Tail Nymph
Probably the pattern that started it all, the Pheasant Tail Nymph took nymph fishing from an interesting concept to mainstream technique.
Devised by one of the all-time greats. A contender for one of the best trout and grayling flies of all time, surpassed perhaps by the French Quill – but Frank Sawyer did not have jig hooks when he was tying.
Best Streamers
Fishermen love fly fishing streamers for their mobile quality in the water. The lure 'comes alive' when it moves at the end of a leader and you can get a lot of natural and attractive action from these flies.
12. Minky
Simple. Mobile. Easy to tie, the minky fly uses a strip of rabbit fur and the finished product is a great trout lure. You could catch bass on them too. Minkys are essentially a fish fry imitation.
13. Muddler Minnow
The muddler minnow is a Richard Walker pattern so you know it has to be good. Made from clipped deer hair, the fly probably dates from the 1960s and is easily one of the best trout lures for reservoir fishing.
14. Long John
The long john fly is tied with a simple pair of red hackles on each side of a size 8 hook. Quick and easy to tie, this is a productive reservoir pattern and should catch you plenty of bass as well as other species.
Best Poppers
When other patterns fail a popper will make a commotion in the water and may be just what is needed to attract some fish attention. These may not be permitted in all fishing locations though, so it's important to check the regional rules before casting poppers.
15. Hula Popa Chugger
This is a fairly classic pattern of a topwater lure though there are quite a few similar variations. This pattern with its recessed mouth should do the business and is one of the best patterns for bass.
16. Soft Foam Poppers
One of the best patterns for bass or trout if surface water lure fishing. Some have attached 'hopper' legs for added noise and attraction.
17. Plugs
One for lure fishing really rather than fly but still imitative and a variation on the popper theme. Plugs fitted with a vane will dive and surface and can be a great bass lure or where permitted for other species including trout.
Best Terrestrial Flies
Terrestrial flies are getting closer to the lure side of the spectrum, rather than simple fly fishing, but they can be enormously effective, particularly for larger fish species who love to chomp down on large insects and even small mammals.
18. The Hawthorn Fly
With its gangly legs, appearing to be awkwardly trapped in the surface film, during the right summers day the Hawthorn is one of the classic and best trout flies. You won't use it often, but it's generally effective when nothing else is working.
19. Caterpillar
A pale green silk winding on a size 14 or 12 hook. If you are fishing with trees nearby crawly things will be falling in the water and you need one or two Caterpillar patterns in your fly box when trout are picking off the casualties.
20. Daddy Long Legs
Again, one for a short part of the season in the autumn or fall but Daddy Long Legs patterns are one of the best trout flies for two or three weeks every year. Lots of gangly legs which are likely to be a good trigger point for fish. Usually tied as a dry fly, to half sink and looked drowned.
Best Saltwater Flies
Whether you're fly fishing bonefish in Seychelles, or casting at gigantic tarpon in Boca Grande, Florida, saltwater flies are tied on large, corrosion-resistant hooks and generally imitate fish species rather than insects.
21. The Woolly Bugger
Classic. One of the best bass or trout lures ever and can also work on saltwater fish. This is one of the world's most well-known flies and it does service anywhere.
22. Deer Hair/Bucktails
Black or brown hair on top, pale hair below and teased into the shape of a fish fry. A couple of bits of bath chain for eyes if you are mean fisted or buy some glass eyes if not! Great fly for sea bass or trout.
23. Clouser
Variation on a theme really but a green hair Clouser Minnow fly will look sand-eely and is one of the best classic bass or predator flies for saltwater. Basically every saltwater angler will have a few varieties of Clousers in their fly box.
Best Flies By Fish Species
Here is my list of top catchers.
Best Trout Flies
The most common type of fly fishing is most certainly trout fishing, and these are a few of the flies that have worked the best for me when presenting to trout.
24. Jig Nymph – a French Quill, Perdigon or Similar
These originated from the Euro nymphing scene. The general style seems more important than the precise tying pattern. They get down to the right level quickly, they rarely hook the weed and you can French nymph them but I have found them equally great for long casts into the riffles where you can't wade. Size 16 or 18 work best for me.
25. Wyatts Deer Hair Emerger
This is my 'go to' and I will use it before putting on a conventional dry fly pretty much every time. These flies just seem to be irresistible to trout in pretty much any situation.
26. GRHE
The Gold Ribbed Hairs Ear. You can catch fish with this just about anywhere. Float it or sink it. A BWO pattern that covers all the bases and works even when no BWO are in sight.
Best Salmon Flies
When it comes to salmon fly fishing and fly fishing for steelhead, there are three schools of thought.
Some folks like traditional flies tied with feather and silk. Expensive and liable to be chewed up, and better behind glass in a case in my view unless you are a real purist.
The next option is for hairwings to represent classic flies instead of using the original feather, and then the modern generation of pared-down simple hairwings.
27. Olsen
The Olsen is a classic hairwing with a red and yellow wool body. Catches salmon in the big sizes and if you scale it down trout or grayling too.
28. Sunray Shadow
This is one of the more modern patterns – a simple mainly black hairwing with a stiffer light hair underbody to prink it up and a bit of flash in the mix too. You could tie it as a tube or direct onto a double or single hook.
29. The Silver Stoat
A silver tinsel wrapped body with a black hairwing. A variation of the stoat's tail. This fly has a reputation going back some way, and deserves a place in your fly box as one of the 'best ever salmon flies'. Thee silver stoat can be tied on singles, doubles and tubes, just as you like.
Best Bass Flies
Now, I reckon at a pinch you could use any of the Salmon flies above to fly fish for bass. All show a bit of movement and flash, and might be taken as fish fry! But tried and tested 'best bass flies' might represent sand eels or fry and include the following:
30. Oz's Live Bait Fly
An Austen Goldsmith pattern published on Vimeo in 2010 and another hairwing – brown or olive top hair stacked on a light underbody of hair, a pair of bead eyes, and off you go.
I love hairwings; they are mobile in the water, do not tangle up too much and are quick and easy to tie, so if you lose one it is not too much of a drama. This is my favourite bass pattern.
31. Sunray Shadow
'As above' and quite suitable not just for salmon but salty critters too. This fly is charaterized by a long and slender back wing which is easily visablee to fish in both murky and clear water conditions.
32. White Deceiver
The two lures above have a bit of dark hair in them – a white hair fly rings the changes and may be useful as lighting conditions change. This is a generic pattern with lots of variations and plenty of scope for experimentation.
Best Panfish Flies
I associate 'panfish' with American mainly small water fishing 'for the pot' but of course, this could be anywhere and for anything fishy one can eat.
I reckon we have already covered some of the prime flies and lures above – though if you are fishing to get your dinner and less for sport, then some of the less delicate patterns might be the order of the day!
33. Soft Foam Poppers
Smaller ones to suit smaller waters. Remember even big fish may eat a small lure but a smaller one may struggle to mouth a large pattern. Foam poppers are notoriously 'catchy' for many fish species (excuse the pun).
34. White Deceiver
The classic white deceiver is often used in large or small tyings. Don't be deceived by the simplicity of this pattern, it can be wildly effective when presented to fish properly.
35. Jig Nymphs
Something with a tungsten bead to get the fly down quickly to the bottom of the river – if that is where the fish are feeding you want the fly to reach them at the right level before the current whips your offering away.
Best Coarse Fish Flies
Carp, Chubb, perch, and are all often considered 'coarse' fish and you can fish with most of these species with the same fly.
It's amazing what you can catch in mixed water and fly fishing for carp and other coarse fish is experiencing some considerable interest – and often access to mixed fishing waters is easier and cheaper and offers a similar sporting challenge to 'posh fish' especially if you are using light line tackle.
Again we have probably already considered some effective patterns; the best flies for carp, chubb and the like include:
36. French Quill
I have caught plenty of fish with this; unintentionally on a few occasions. You will need a smallish pattern size 16 or 18 especially if fishing speculatively for coarse fish rather than targeting carp only.
37. Hares Ear
Either the nymph or the dry fly will work great for carp, Chubb, roach and perch! These are simple but effective flies that catch coarse species as well as the more sought after.
38. Terrestrials
You might try a small floating snail pattern for a change of scene. These can be quite effective when all else fails and it's always worth casting a terrestrial out to see how the fish fancy it.
History of The Fly
It is hard to know how far back fly fishing really started. There are records of the Romans using hand lines and hooks tied with feathers dating back to the second century.
Today we tend to think of fly fishing as ranging from the Japanese Tenkara tradition (fixed rod and line – no reel – and a very pared-back form of fly tying and fishing (which approximates I suspect to the British traditions of the sixteenth century) to the strict codes of Frederick Halford around the turn of the twentieth century (all 'dry' fly).
And subsequently to the much more refined techniques of the more modern era evolved from the observations and research of such luminaries as Skues and Sawyer, and Stuart Crofts of the present day.
Possibly still very pared back and minimalist, but nevertheless based on acute observation of the ecology of the target fish. And we are no longer talking about just trout or salmon of course, but a variety of coarse and sea fish sport too.
What Makes A Great Fly?
At one time authors such as Halford would have told you it must be a dry fly and an exact imitation of the natural. We have come a long way since the late 1800s.
Probably the current prevailing view is that flies should represent 'general impression, size, and shape' ('GISS') though there are talented fly tiers who catch a lot of fish with very precise imitative patterns too.
Action
I think most of us would subscribe to the view that a fly which is quick to tie and looks about right to the fish is the way forward – most times they only have a brief moment to look and decide whether to grab it so time may be wasted creating an overly elaborate tying.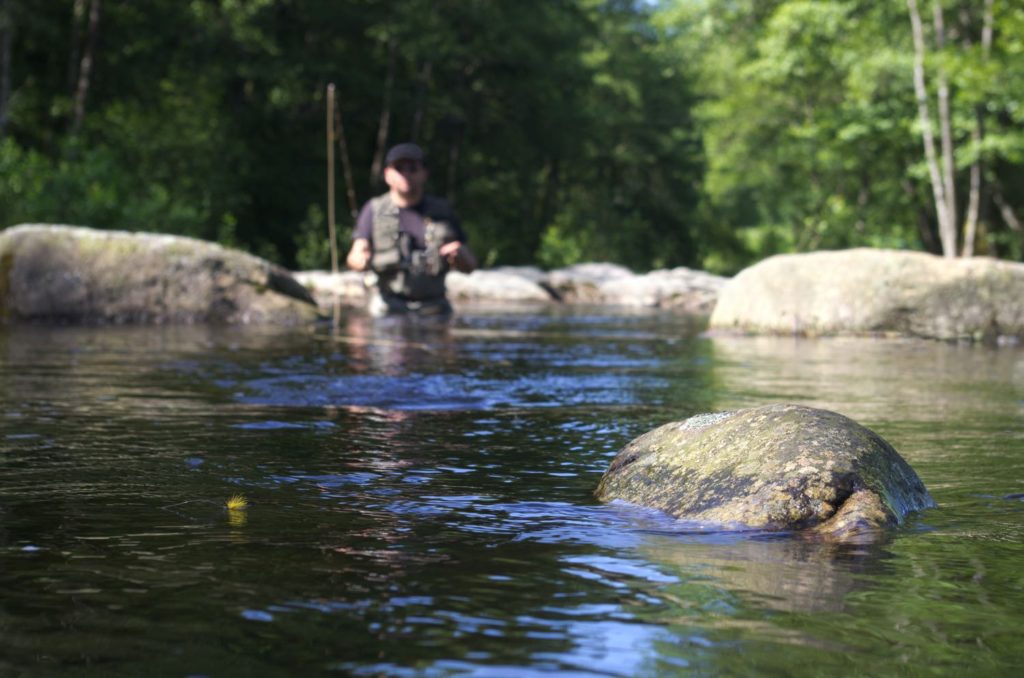 Provided we can present the fish something which looks good at a glance we have succeeded. The fish is a predator in a wild environment (yes – even in a stock pond) with only a moment to decide 'eat or leave.'
If it sits properly on the water – or in the water column, is about the right size, and doing the expected thing, you are in with the chance of a hook up.
Imitation
If you follow the Halford tradition (or latterly Oliver Edwards) then you will incline to the school of precise imitation of the natural fly or nymph.
The right number of legs, colour size and profile. Some of us suspect that Oliver is a fish whisperer and as Peter Hayes said in his brilliant book – could catch a fish with a brick.
It works for some of us and depends what pattern you have confidence in. If you have the patience to tie brilliant imitations of the fishes preferred food then likely you will catch fish if the rest of your fishing technique measures up.
Attraction
Others, myself included, subscribe to the 'if it looks about right' and is correctly presented, then you should catch fish. My greatest improvement was adding tungsten beads to nymphs to get them to the right level quickly.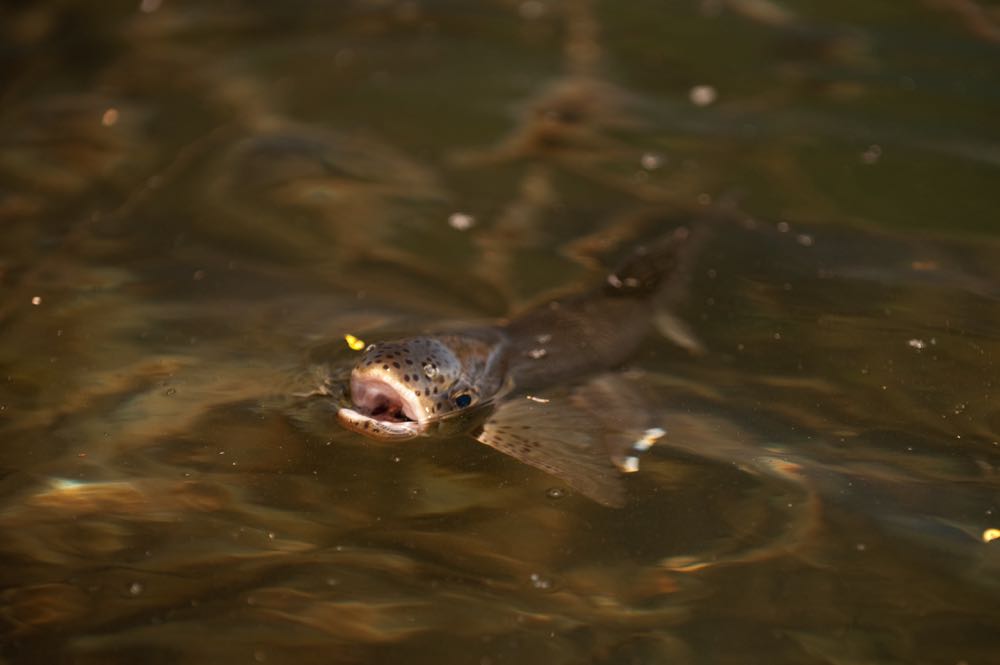 And this seems to be just as important as the use of the correct tying materials. My main fishing venues are the chalk streams of southern England and usually something small (the right size) and heavy and brownish greenish works very well.
Detail might help, but the size, weight, shape and overall colour are the most important features.
Frank Sawyer's pheasant tail nymph in the UK or Stateside, patterns such as Fran Betters 'Usual' probably bear this out too and each is a brilliant, simple and quick to tie formula.
Understanding The Hatch
There is no point fishing the wrong fly at the wrong moment. The successful angler will be observant – not the one who rushes to the bankside with ready assembled rod and pre-selected fly.
Time of year, time of day, weather conditions and quiet and reflective observation on the approach to the bankside will inform the angler with clues about the state of play in the water.
Tricks such as examining cobwebs for recently trapped fly life may signal the fish food of the moment.
A seine net scooped through the water likewise should reveal what is currently active in the water column if no fly life is visible.
Larvae and Nymphs
Depending on which entomology book you last read you might well be confused; larvae or nymphs?
In fly fishing terms the two are pretty much interchangeable though caddisflies tend to be referred to as larva and construct themselves a suit of armor from debris and tiny grit pieces on the stream bed in which to develop to maturity.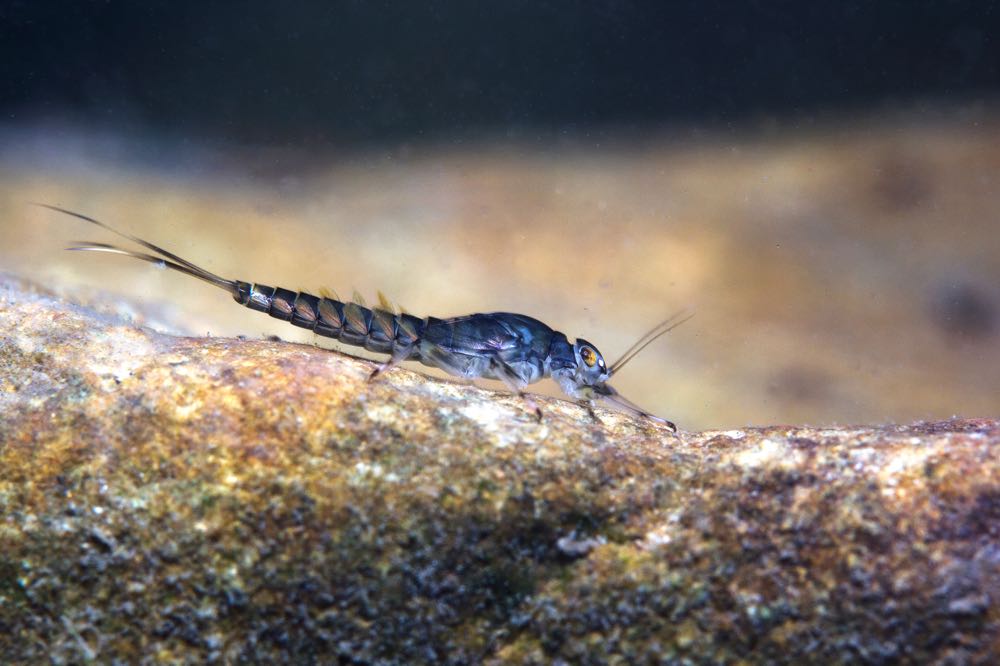 If you grab a stream bed sample you may find a small cocoon of rubble with a tiny head poking out and wriggling. Excellent fish food and usually best imitated as the more mature pupae emerge from the caddis.
A good fly pattern which needs to be weighted to sit on the stream bed as does the natural.
Most fly fishermen will regard 'nymph' as the defining classification for insect life which develops underwater from eggs laid by the local aquatic fly life.
These may incubate and feed in the stream or river for up to a couple of years before maturing and swimming to the surface and hatching first as a 'dun' then maturing to the adult winged insect.
Often with a lifespan as short as a day in the case of the Mayfly, in which to mate, lay eggs and die.
At any point in their life cycle nymphs will form fish food in the water column.
Emergers
As the mature nymph rises to the surface it becomes an 'emerger' and starts to shed the nymphal skin or 'shuck' as it pulls its wings out of the nymph case and sits on the surface film as a Dunn, drying out and waiting to fly from the river.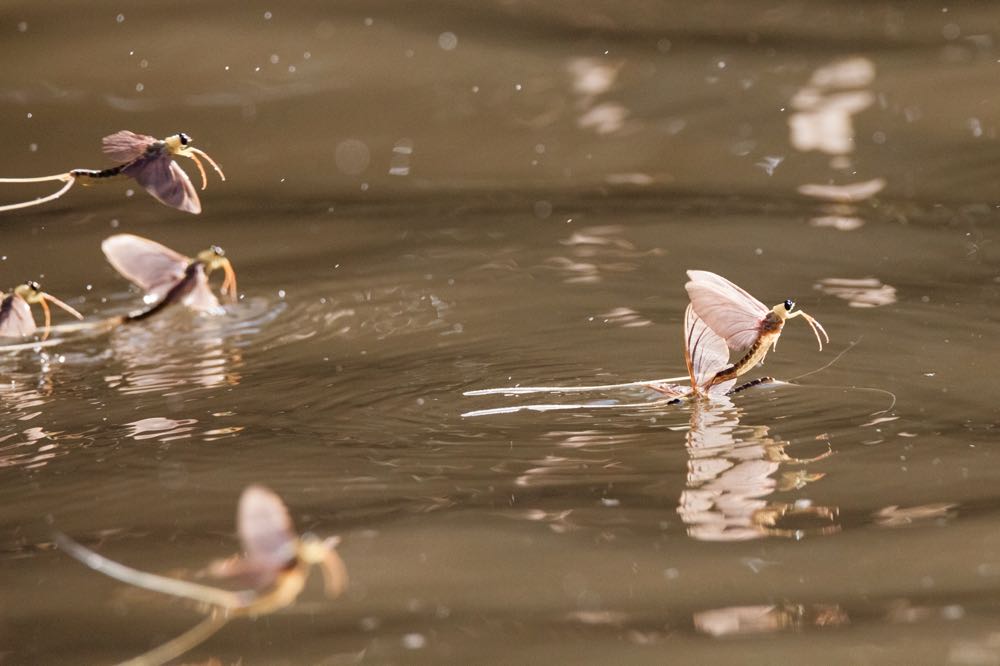 This frequently occurs en masse as hundreds or thousands hatch at the same time.
At this point, the nymph may well be at its most vulnerable and may be a 'cripple' which cannot escape from the shuck, or be adhered to the surface tension of the water or simply too slow to fly away. And the fish will love them.
A feeding frenzy may ensue and if you do not have the correct emerger pattern in your fly box then you are unlikely to catch a fish who will all be 'in the zone' eating easy prey and ignoring any other patterns you have to offer.
One of the best examples of an effective emerger pattern may be Bob Wyatt's deer hair emerger pattern.
This fly sits half in, half out, of the water surface with its bottom submerged similar to a part shed shuck or nymph skin.
The wing is out of the water representing a half-formed fly emerging from the nymphal skin. This is a brilliant pattern.
The Adult Fly
Once successfully emerged the dun (subimago) then molts again into the mature adult fly (spinner or imago) and will mate – and the female will return to the water to deposit eggs, then die.
Again at this point, the fly is highly vulnerable either as an egg layer or as a dead or dying insect and will represent relatively easy fish food and calorific value.
This needs some care in presenting an imitation though, to avoid line drag or line tension ripples on the water surface – or any other tell tale signs to the fish that an angler is attached to the other end of the fly.
'Dump' casts and loose leader coils are the order of the day here to avoid drag.
Looking for a box of flies with all the pre-tied favourites? Check out this post for more info.
What Do Flies Imitate?
This is a good question and one that is often asked by novice fly fisherman.
I have been describing mainly water-dwelling insects above – but flies may well also include terrestrial insects near the river.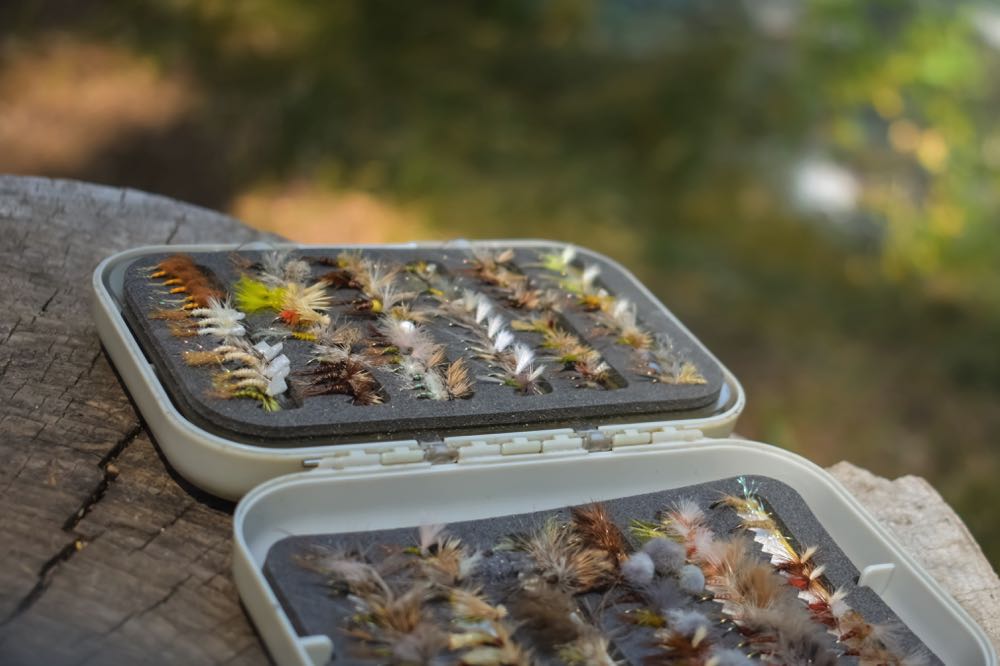 They could include anything – moths, caterpillars, crane flies, other flying insects.
There is not much fish won't eat but obviously you need to present the right fly at the right time of year when the natural is likely to be present.
There are even 'flies' to imitate small fish fry (trout are cannibalistic!) frogs, snails, and mice (might tempt pike but a large mouthful for a trout).
We are talking lure fishing here rather than strict fly fishing.
And sometimes flies do not imitate anything specific at all but are 'attractors' – fish or fly like, perhaps with 'trigger' colors incorporated such as a splash of red to suggest an injured fish – but not representing any specific food source.
So; we have talked about flies generally – let's look at some specific 'must-have' types for inclusion in the fly box at certain times of the year – or perhaps all year round.
Mayflies
In Europe, this usually means Ephemera Danica but does include the Blue Winged Olive in the more general classification especially in the USA.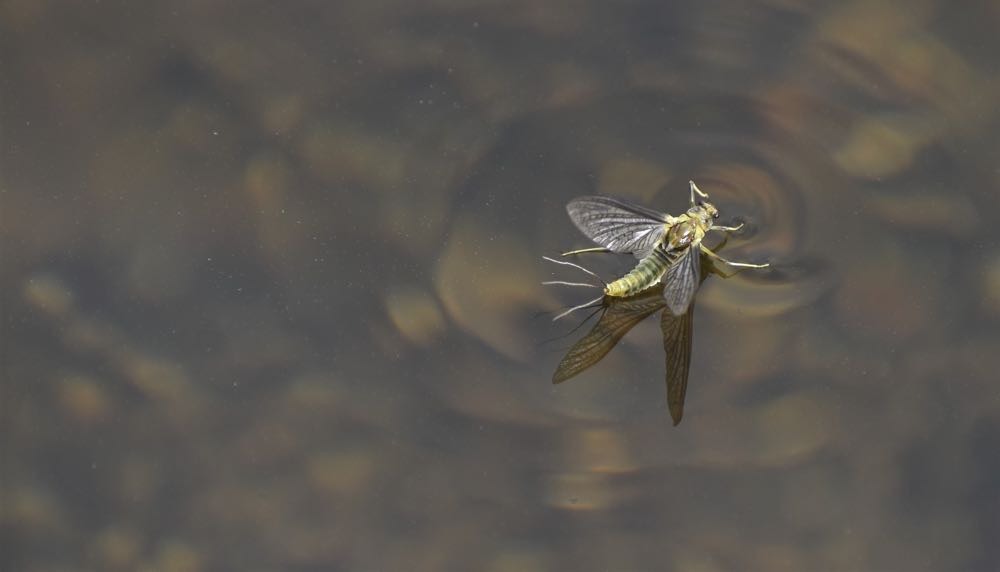 An upwinged fly – the wings point straight up and do not fold back over the fly body – part of a general classification of 'upwing' patterns.
Traditionally on the English chalk streams, these would hatch in a blizzard of mayfly during 'duffers week' – in May of course – when in theory at least even the most hapless fisherman with a mayfly pattern could catch a fish.
Pollution and climate change means these massive hatches are a rare thing but still a good pattern in the UK. These are big flies and nymphs, a large meal for a trout, and tied large.
See Richard Walkers Mayfly nymph, or for a dry pattern, Tyzacks mayfly – or the Wulff or Fran Betters 'Usual' for an easy to tie and effective pattern. In smaller sizes these will cover a variety of Blue Winged Olive patterns.
Dragonflies
Found everywhere in streams and rivers. A large nymph, and hence likely to be good fish food ( calories!).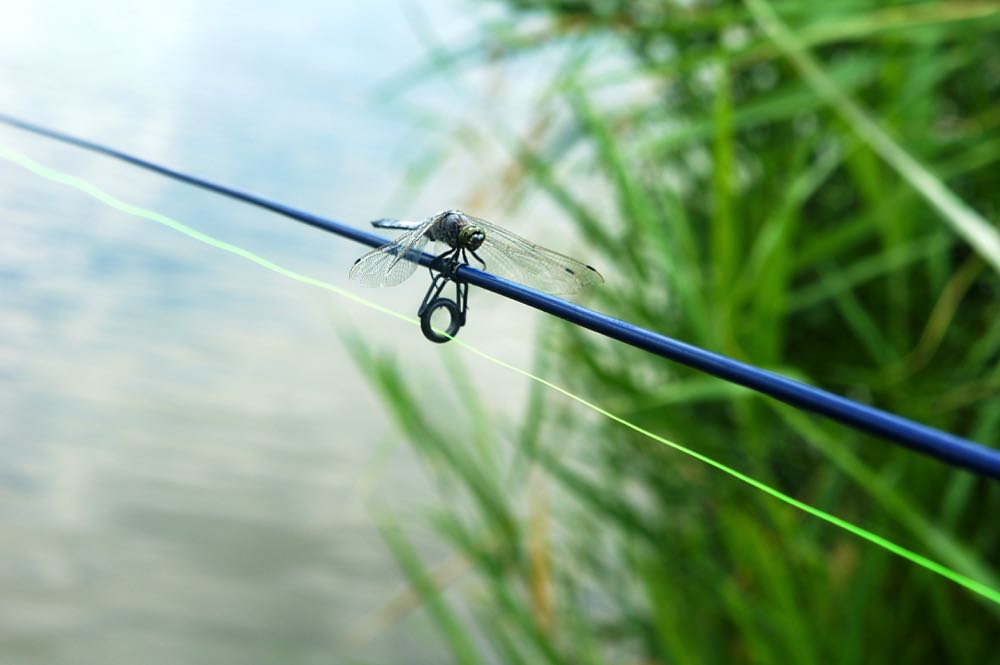 The adult dragonfly is too large to fish or for fish to catch though doubtless someone somewhere has caught fish on a massive pattern just to prove me wrong.
Damselflies
Again these are large river nymphs and fairly large flies and both nymph and fly patterns catch fish for most of the season. With, usually, blue bodies these are striking insects – a rare version on the English chalk streams even has a red body.
Caddis Flies
Commonly found in stillwaters and rivers, found in silt, weed, under stones and gravel.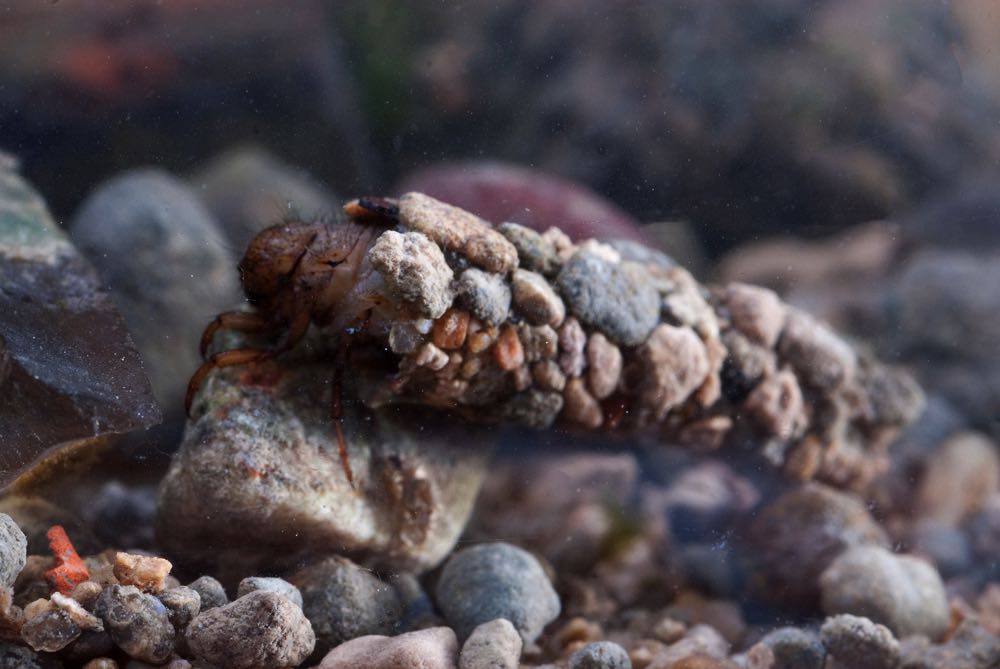 The final pupal stage is probably the most attractive to fish rather than the larval earlier stage, just before the insect makes a break for freedom to the surface as a nearly mature insect and larger mouthful in the water column waiting to be captured and eaten.
Stoneflies also known as 'hardwinged' flies
A river fly – in the UK mainly in Wales or northern parts of the country.
Usually found in faster flowing well oxygenated rivers with stony or rocky riverbeds. Probably more of a staple in the USA than the UK.
Terrestrials
Typically patterns for the height of summer when the natural insects are most abundant; flying ants, hawthorn flies, caterpillars – you name it, these are all fish food.
A few different patterns need a place in the fly box 'just in case' the fish are feeding on nothing else.
Midges (or 'buzzers')
This group comprises a massive family of both terrestrial and water-dwelling species.
The aquatic insects are a major source of fish food all year round in rivers and still water and patterns representing midge pupae, hatching insects and adult midges are all effective especially when the fish are feeding on apparently invisible food close to the surface.
Tied small (size 25-30), these may save the day when everything else has failed. You need fine tippet and gentle presentation though.
Scuds
Actually freshwater shrimp so these are not going to hatch into a fly and are another 'all year rounder' representing a significant source of fish food.
Tie in a range of sizes – fish will have seen the big artificial ones and likely know there is an angler attached. Try small – size 18- 20?
Leeches
From half an inch to four inches long. Mainly found in still waters but rivers too. Very wiggly so the Marabou nymph is one of the best imitations.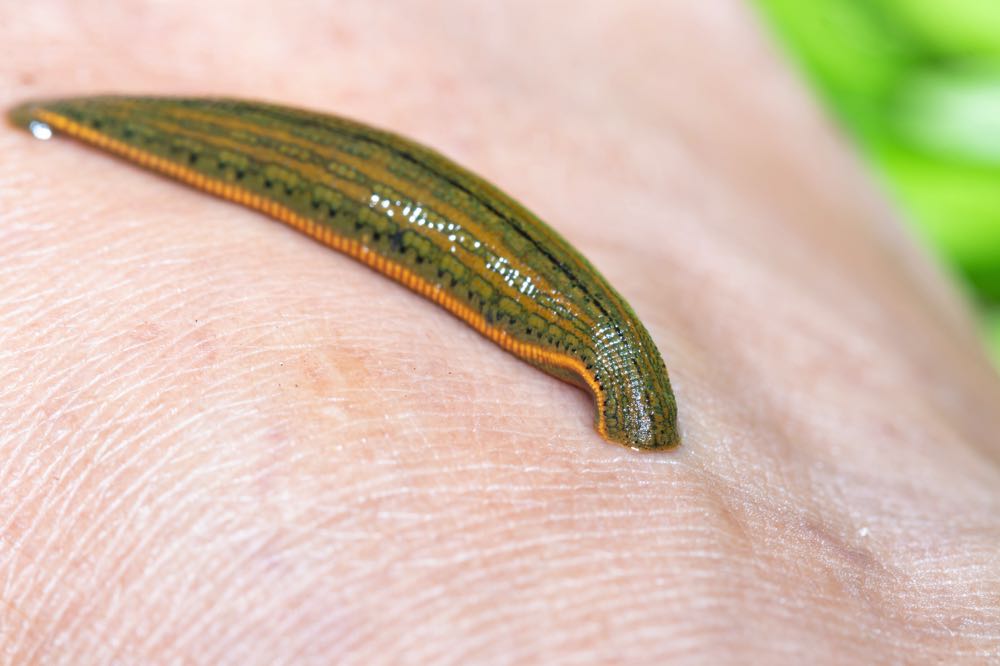 And…fish
Trout will eat other fish, including baby trout. And if you are pike fishing on the fly larger feather and fur imitations will work too.
I usually put a bit of tinsel flash in mine, and any pattern for sea bass will probably work in freshwater too though perhaps scaled down a bit if you are after trout.
Basic Types of Flies
There is ever-widening choice here. The sport is changing and anglers have discovered exciting new ways of stalking fish with an extended range of modern patterns, kit and techniques.
Dry Flies
When dry fly fishing, anglers use representations of real insects – either as spinners or emergers presented to float on the surface as emerging or dying flies.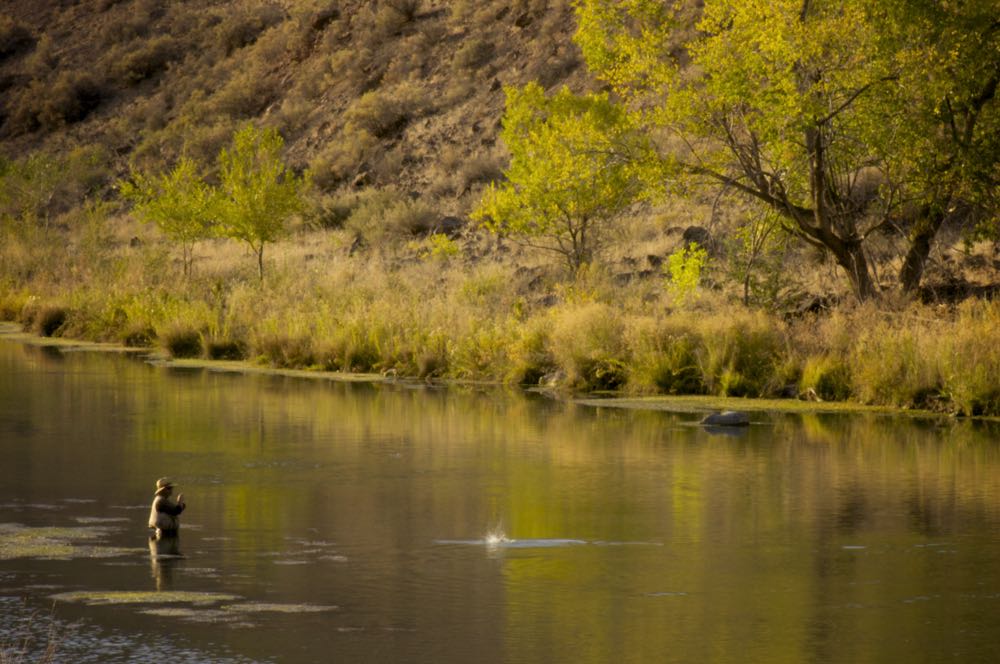 These may be very traditional (Greenwells Glory) or very modern in the G.I.S.S. mode using modern materials such as cul de canard (an old material but comparatively recently used for mainstream fly tying) or synthetics.
Fratnics 'F' fly for example is probably one of the best dry fly patterns of recent years.
Wet Flies
A wet fly – which might be a lure, and not a copy of anything real, or perhaps tied to represent fish fry.
But all fished in the water, at varying depths or possibly as part of a team of two or more flies at several depths at once to cover more ground when fish are feeding below.
Emergers
Wyatts deer hair emerger is a prime example of the modern school. Sits half in half out of the water. Easy prey and one of the best trout and grayling flies.
Nymphs
There must be thousands of patterns to use when fly fishing with nymphs – amazing when one considers this is a relatively recent strand of the sport.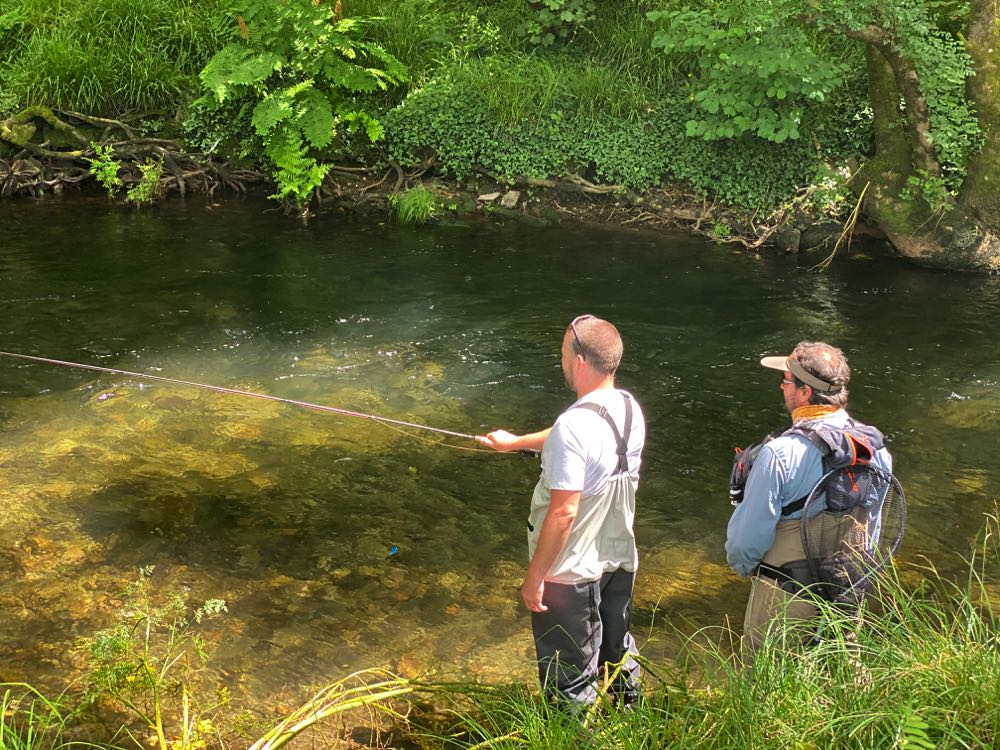 One of the best fly patterns of all time must be Sawyers pheasant tail nymph in a variety of sizes 14 down to 20, closely followed by the GRHE – the gold ribbed hares ear, tied both weighted, and unweighted to sit in the surface film of the water.
The GRHE and the PTN (weighted but with varying amounts of copper wire) must count as one of the best combination of trout flies and variants tied on a 'jig' hook with tungsten bead in size 16 or 18 as a French Quill probably covers 80% of my nymphing requirements, with a very high success rate.
Streamers
Usually found as a still water and reservoir fly in the UK, but more widely used in the USA, fly fishing with streamers is great for big fish.
A large mobile fly usually as a lure rather than a specific imitation, and often tied with fur strips to create a highly mobile lure very animated in the water.
Poppers
This is a bit like a miniature plug, colourful, often lurid yellow or orange and designed with a mouth cavity to trap air and 'pop' when drawn through the water – or perhaps with a bead or ball bearing to rattle and to attract attention, this can be a very effective fly pattern for a wide variety of fish.
One of the best flies for bass but you could catch anything with this pattern – different designs fish at different depths.
Terrestrials
To imitate land-based prey – includes flies or anything which might walk, crawl or drop off a tree and can be imitated in foam, fur or feather.
Silk tied caterpillars, foam snails or frogs, or more conventional feather flies. Usually for trout, carp or pike.
Saltwater flies
Usually akin to streamers these imitate fish fry, could be tied with real or synthetic hair or fur, possibly with some tinsel flash to catch the light and attract fish.
This will be your go-to pattern for bass but in smaller sizes for sea trout, maybe pike or trout too.
Review This Post
In Conclusion
I hope I have whetted your appetite both for discovering, or rediscovering, some great fly patterns, and perhaps extending the range of your fly fishing.
Patterns such as Sawyers Bowtie Buzzer are often regarded as a bit 'hard work' to attach to the end of your leader and we all get in the habit of fishing the fly we used last time. Well if that fly always catches you a lot of fish, well and good.
But if you are having a flat day with no takers then some of these patterns should shake things up a bit and encourage you to experiment a bit.
Remember though, these are patterns to take seriously. They have all caught a lot of fish and even if 'having a go' with one, the 'best fly' will only work for you if you maintain fishing discipline.
Approach fish with stealth, observe activity on the banks, and where the fish are feeding, and hopefully identify on what, and you can make a targeted 'best fly' selection.
Tight lines!
Some images in this post are courtesy of Shutterstock.
Like This Article? Pin it!