As an Amazon Associate I earn from qualifying purchases.
Fly fishing in Florida has a long history. It's one of the most famous fishing destinations in the world. What's more, it could easily be considered the birthplace of saltwater fly fishing. Pioneering anglers were casting flies for small tarpon, ladyfish, and crevalle jacks in Florida as early as the late 1800s.
Although the state has changed dramatically since then and isn't quite as pristine as it once was, Florida is still home to some of the best fly fishing in the country. I've spent months fly fishing all over the state, seeking species both popular and unusual.
In fact, I've caught more species of fish in Florida than in all other states combined.
As a part of the Amazon Associates Program and other affiliate programs, Into Fly Fishing® may receive a comission if you order products through links on this website.
Why Go Fly Fishing in Florida?
Both freshwater and saltwater fly fishing in Florida are incredible. There are opportunities for catching native species and many unique exotic invasives.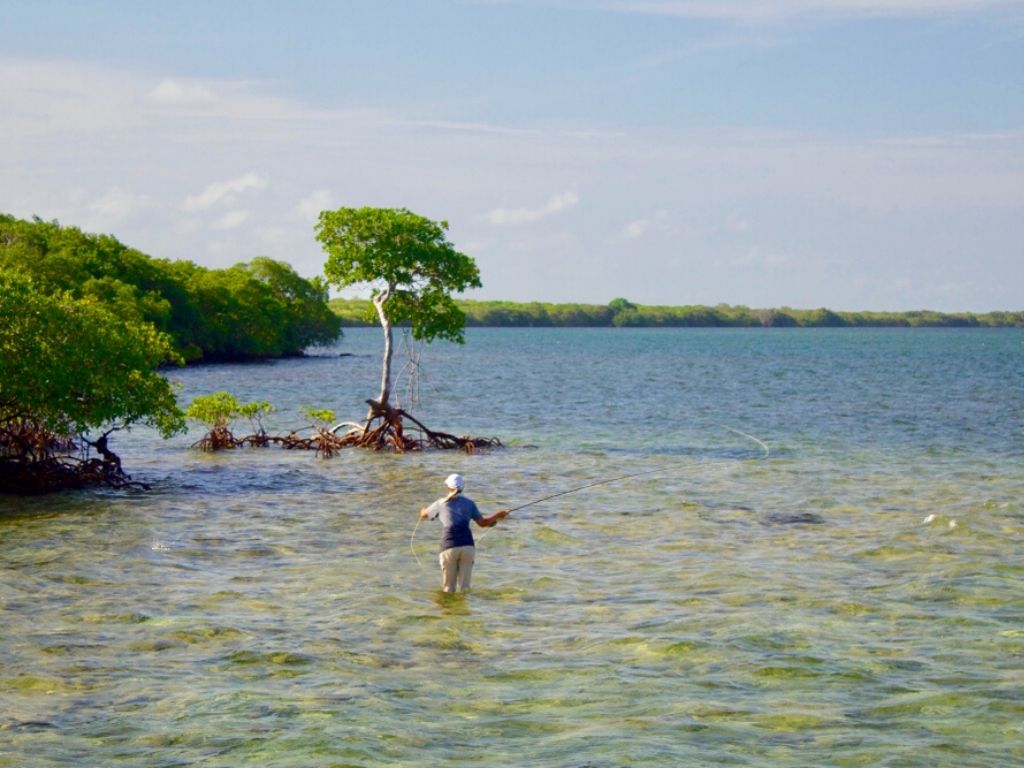 There is nowhere else in the United States with tarpon fishing like Florida. No other state has such strong populations of peacock bass. Nowhere else in the United States has such large numbers of snook.
In many cases, the fishing in Florida for a certain species can only be surpassed by leaving the country.
Florida Fly Fishing Species
There are more species in Florida than can be written about in one post. Most of them can be targeted with a fly rod if you are creative enough. Here are some of the most noteworthy and popular to fly fish for.
Tarpon
The Silver King's reputation precedes it. The Florida Keys are the mecca of tarpon fishing. Most of the flies and methods for tarpon fly fishing originated in Florida. Most fly tackle tarpon world records are from Florida. Tarpons often grow in excess of 200 pounds.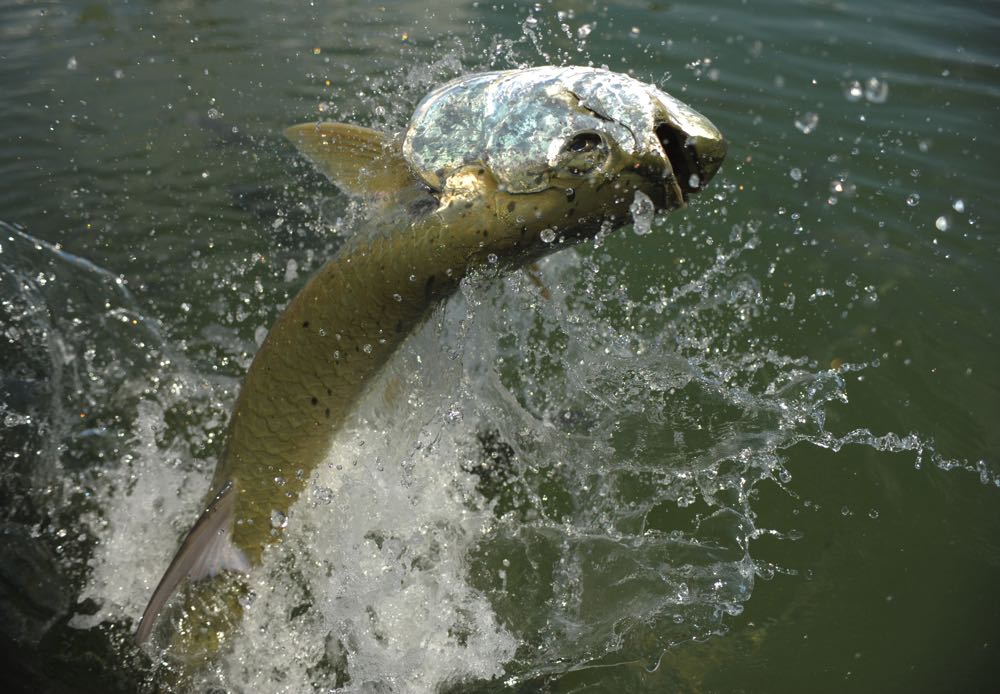 There are juvenile tarpon from 1/2 to 50 pounds in the canals, creeks and backwaters of Florida every month of the year. These can be targeted with 5-weight rods. Large adult tarpon migrate in and out of different parts of the Florida coastline seasonally and should be targeted with 10 to 12-weight rods.
Smooth drags, lots of backing, and well-honed fighting skills are necessary. These fish jump like no other.
Snook
Five species of snook inhabit Florida in catchable numbers: common snook, fat snook, tarpon snook, and swordspine snook. Of these, swordspine are the smallest and rarest, and common snook are the largest and most abundant.
Snook can be fished for all over South Florida in mangrove-lined creeks, on the beach, and even in canals. Large snook exceed 40 inches in length and are very difficult to catch. Snooks of 25 inches are readily caught on flies and are a great sport.
These fish eat bait fish and shrimp imitations like EP Baitfish, Deceivers, and Gurglers. A heavy fluorocarbon leader is necessary because snook have rasp-like teeth and gill plates that easily abrade nylon leaders.
Redfish
Red drum or redfish are abundant in bays and flats all over the Florida Coast. Although there are undoubtedly more popular states for redfish, redfish fly fishing in Florida is very good at times.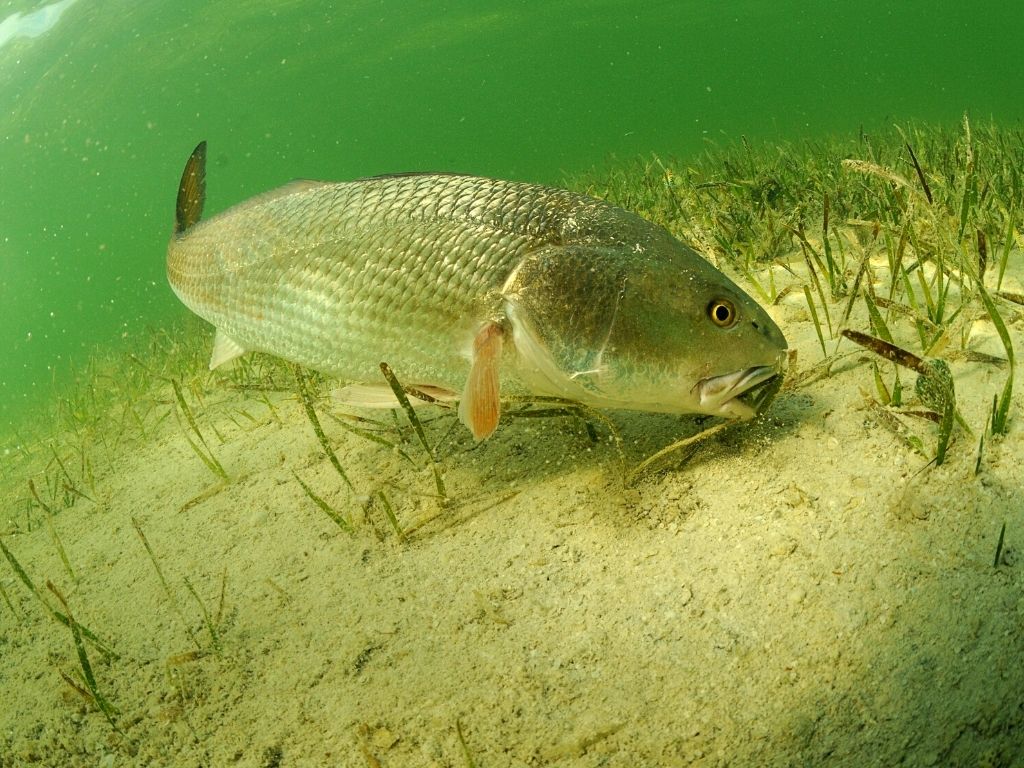 Fish up to 15 pounds are common, and in the fall around Pensacola, fly fishers have a good shot at bull reds well over that size. Using 8 to 10-weight rods is ideal. Crab and shrimp imitations are great for sight-casting to tailing reds. Deceivers and poppers could fool some big bull redfish.
Sharks
For those who are interested in tackling big toothy predators with a fly rod, Florida is loaded with blacktips, lemons, and bulls that are readily caught on flies. This pursuit is best accomplished from a boat with a guide if it isn't something you have already experienced.
Big yellow, white, and red hackle flies on 8/0 hooks fished on 12-weight fly rods with more than 200 yards of backing are preferable. Fly fishing for sharks in Florida is relatively easy in terms of finding fish and getting them to eat, but it's taxing in every other aspect, as one would imagine. It's worth trying.
Lesser Known and Less Popular Saltwater Species
Any day of the year, someone saltwater fly fishing in Florida has the chance to catch one of literally hundreds of fish species. Ladyfish, jacks, parrotfish, puffers, lizardfish, grouper, snapper, little tunny ("bonita"), triple tail, cobia, and many others can all be caught on flies in Florida.
The wide variety of species is what makes fishing here so exciting.
Black Bass
Florida has three black bass species: Florida black bass (largemouth bass), shoal bass, and Suwanee bass. Largemouth bass are found all over the state, but shoal and Suwanee are only found in a few waters. Bass fishing in Florida is unarguably some of the best in the world.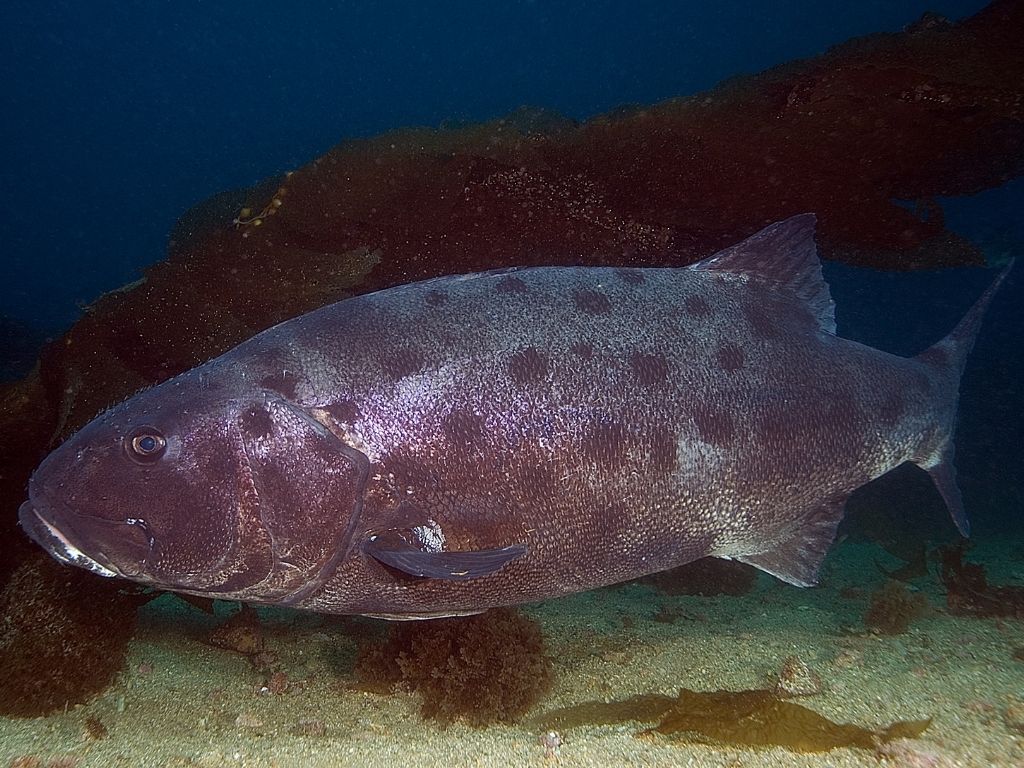 Bass exceeding six pounds is not out of the question for the experienced bass fly fisher, and without much skill, a novice can catch dozens of fish up to three pounds. Lake Okeechobee is one of the most famous bass lakes in the world.
A lot of the good bass waters in Florida have heavy cover, so 8 and 9-weight rods with 20-pound leaders and weedless flies are ideal.
Peacock Bass
Peacock bass is native to South America and is actually a cichlid species, not a bass. Butterfly peacock bass were introduced in an attempt to control other smaller non-native cichlid species. Whether this has worked or not is questionable, but it has produced quite a fishery.
Although butterfly peacocks in Florida don't get as big as those in the Amazon, fish up to six pounds are possible, and one to three-pound fish are abundant in Miami-Dade County. An 8-weight fly rod and slow sinking baitfish imitations often exceed or at least go toe-to-toe with the best conventional gear presentations.
Snakehead
Bullseye snakeheads created quite a buzz in Florida for a number of years. Although they are invasive, they are only one of many, so the fear was largely misplaced. Snakehead fishing with a fly rod is difficult. It is definitely easier on lures. But the challenge is worthwhile.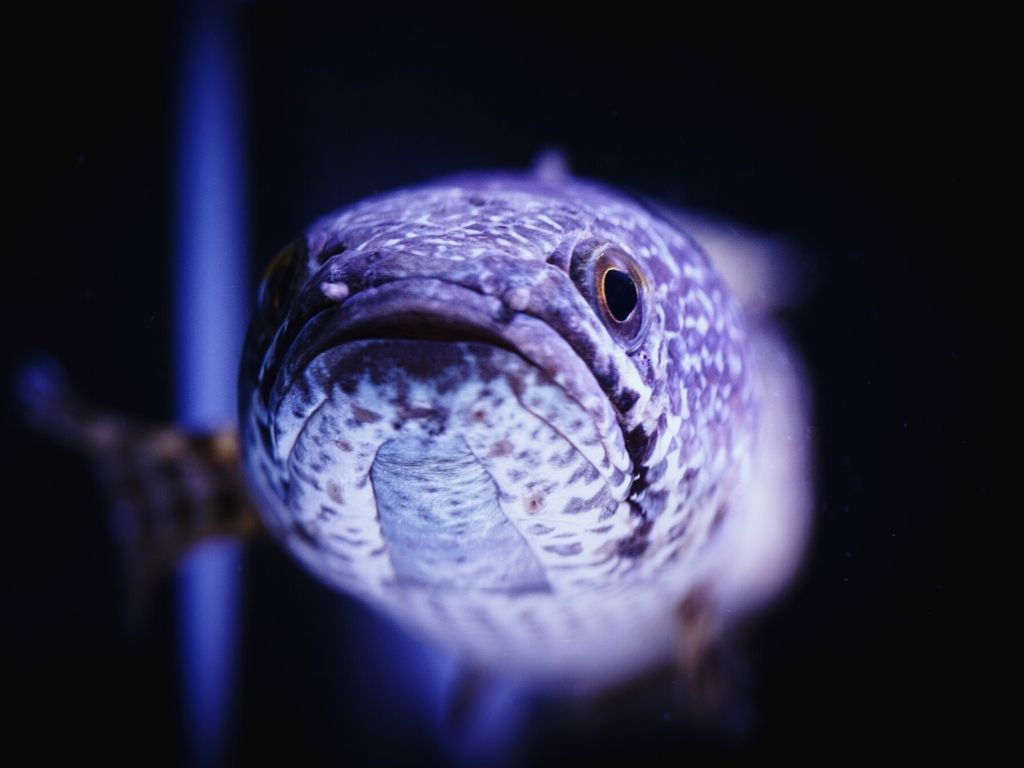 Fishing topwater frog flies or sight fishing with streamers in canals in South Florida could yield some nice snakeheads if you are persistent. It's important to use 8 to 10-weight rods to pull these fish out of the cover.
Native Sunfish
Fly fishing for sunfish in Florida is truly exceptional. The state has some huge bluegills, redear, warmouth, and spotted sunfish. These beautiful and obliging native species are great sport on a 4 or 5 weight fly rod.
Trophy bluegill up to and exceeding 10 inches are possible in Florida, as well as redear and warmouth approaching the same size. Catching a large sunfish may not be as coveted as, say, peacock bass, but for those who appreciate colorful native freshwater fish, Florida is a great state to visit.
Invasive Cichlids
Cichlid fishing in Florida is amazing. There are more species than I could name here, and the number seems to increase every year. Some, like jewel cichlids, don't get very large but are extremely colorful. Others like Nile tilapia can be six pounds or bigger.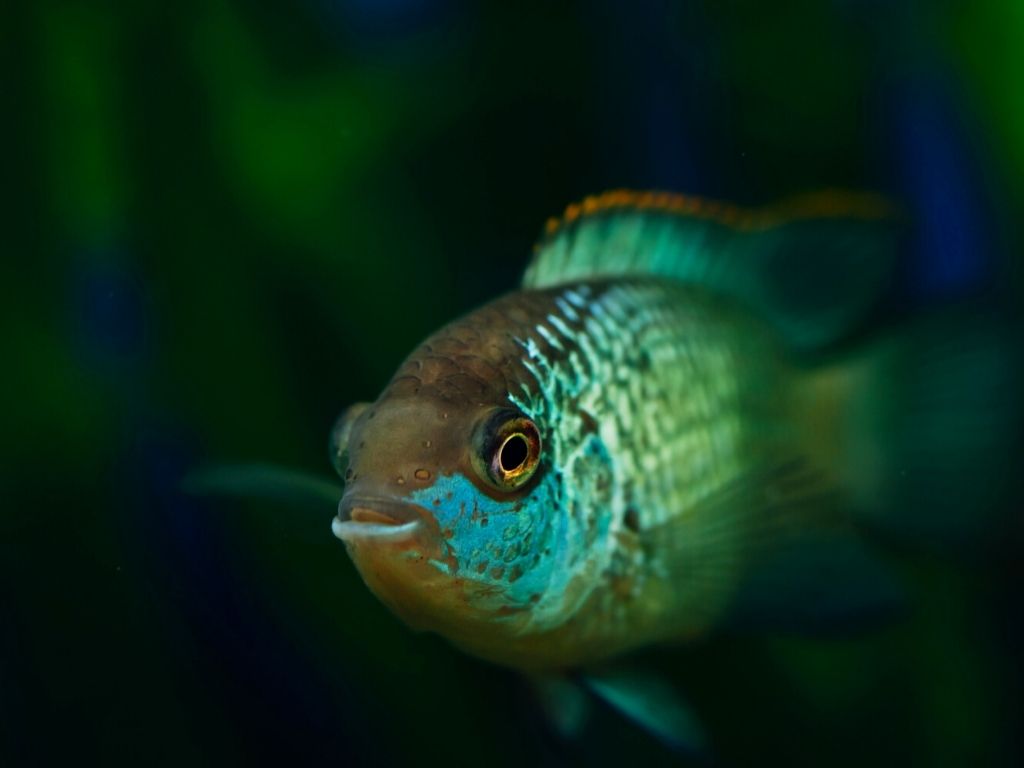 Some species are more aggressive and are easily caught on flies, like oscars and Mayan cichlids. Many tilapia are omnivorous and spend a lot of time feeding on plants and algae. They are difficult to fool. However, they all can be caught if you try hard enough. Small streamers, nymphs, and sometimes even panfish poppers will work.
Best Fly Fishing Spots in Florida
Fly fishing in Florida is as varied as the waters themselves. From urban canals to secluded mangrove-lined bays, there is a lot to explore.
Fly Fishing Rivers in Florida
Rivers in Florida aren't like the trout streams many fishermen are used to, but they hold some extraordinary fishing.
St. Johns River
Flowing south to north along Florida's East Coast, St. Johns is Florida's longest river. It only drops 30 feet from the headwaters, so it flows very slowly. Along its length, St. Johns forms many large lakes. The best way to cover water is with a small boat.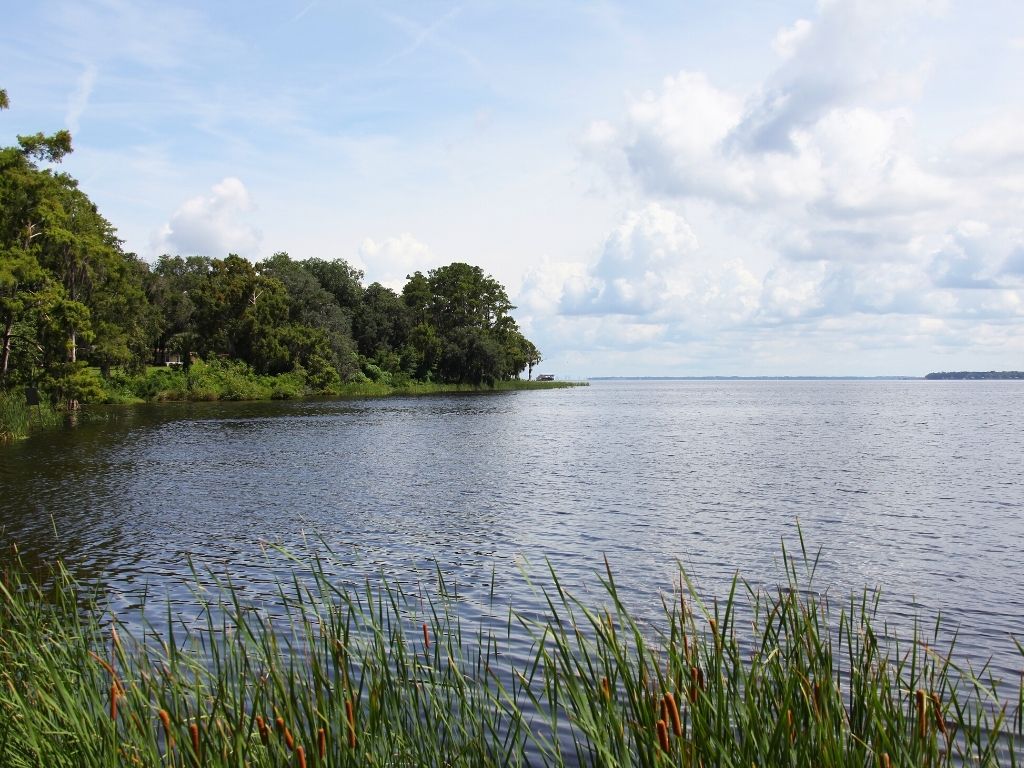 Alternately, canoeing and kayaking from the different launches along its shores gives fly fishers some great access to some of the wildest bass and big bluegill fishing in the state. This river also has a good run of American shad. Fly fishing the St. Johns River for hard-fighting shad can be a blast.
Suwanee River
The home of the rare Suwannee bass is another wild Florida fly fishing experience. Like most Florida rivers, it can be fished from the shore in some places, but it's best experienced with a canoe or kayak. You can fish poppers and streamers around deadfalls to catch the Suwanee's beautiful native bass and sunfish.
This is a great river for a 5-weight rod.
Peace River
Transitioning from a narrow, sandy-bottomed freshwater stream to a wide brackish river with lots of twists and turns, the Peace River has many faces. This river enters Charlotte Harbor near Punta Gorda. It holds bass, sunfish, snook, and tarpon.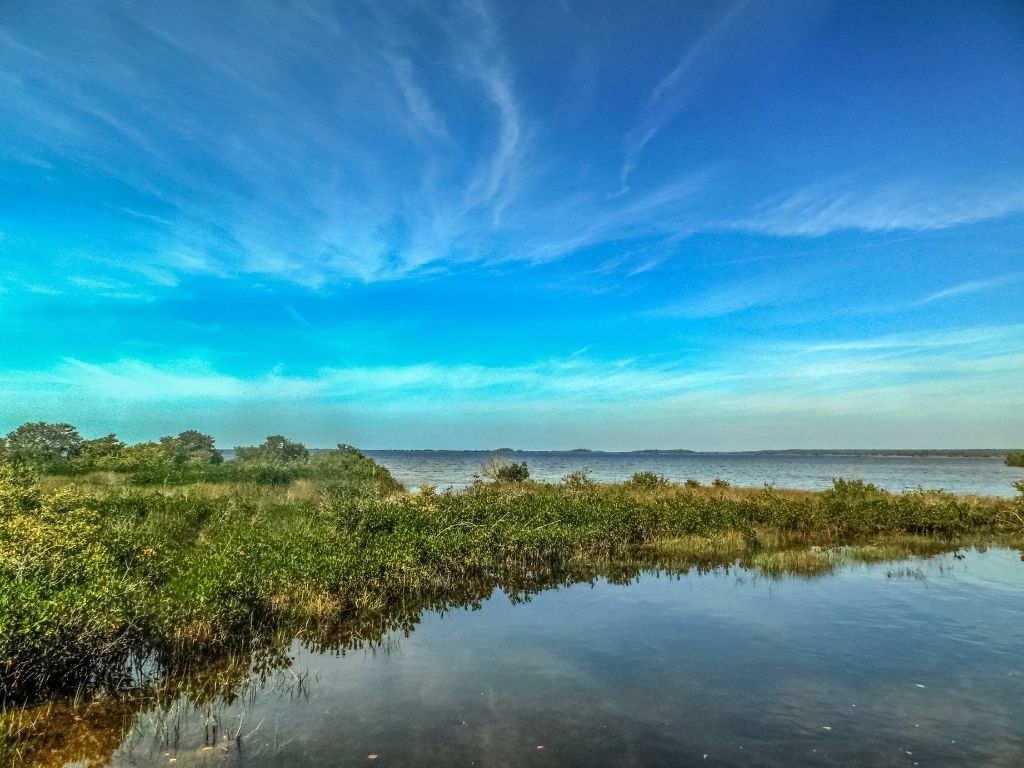 I caught a five-pound snook on one cast and a four-pound largemouth bass on the next in this system. Peace River fishing is best experienced from a boat. It's necessary to bring an 8-weight rod and a good selection of both freshwater and saltwater streamers and topwater flies.
Loxahatchee River
The Loxahatchee River in Jupiter is an exceptional saltwater fishery. In the wider lower portion of the river, snook and big crevalle jacks are abundant. Catching snapper, barracuda, and tarpon is also possible.
Casting streamers around docks and seawalls while fly fishing the Loxahatchee River could boat you the snook of a lifetime. An 8 or 10-weight rod is best, but having something lighter isn't a bad idea.
Rainbow River
The Rainbow River is one of a few stunningly-clear spring-fed rivers in Florida. Some of these places are closed to fishing, and the springs at the Rainbow are closed as well. However, you can fish in some parts of the Rainbow River's short six-mile length.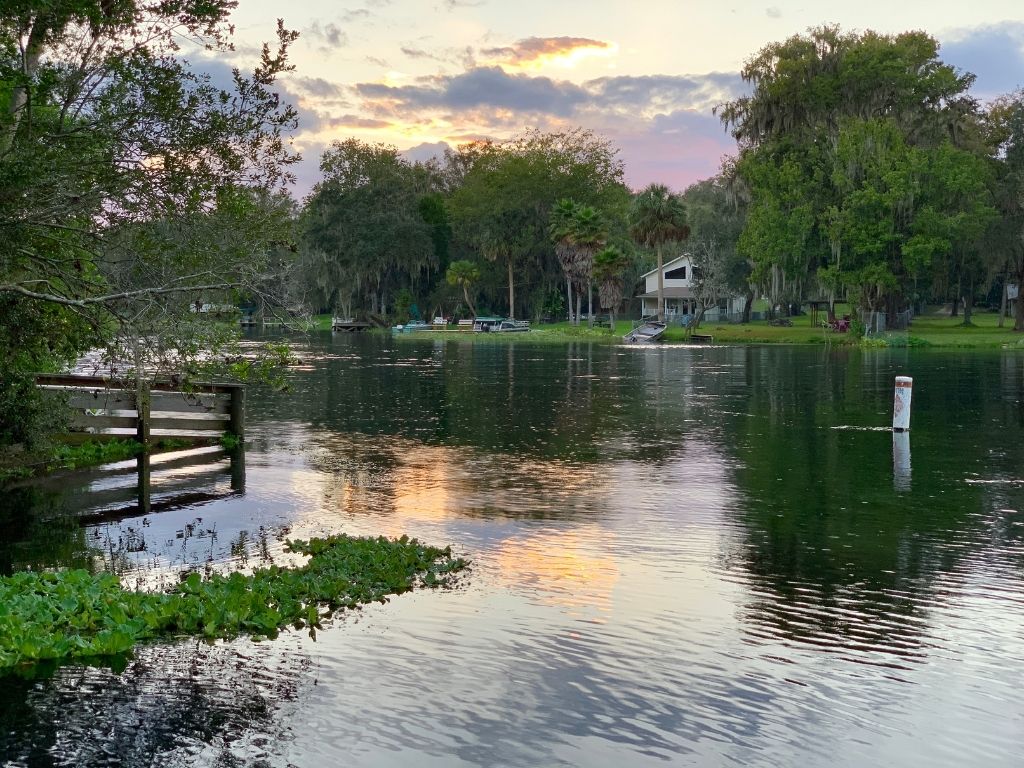 The river primarily holds bass and sunfish, and sight fishing for them in the extremely clear water can be tricky. Fly fishing the Rainbow River is best done with small personal watercraft. Unfortunately, it can get very crowded, so visiting on a day with bad weather might be best.
Here, proper etiquette is a must, if the river is to remain open to fishing.
Fly Fishing Lakes in Florida
Freshwater fly fishing in Florida on one of its many lakes can be an exciting proposition, given the aquatic biodiversity.
Lake Okeechobee
The largest body of freshwater in Florida might not seem to lend itself well to fly fishing, but it can give up some amazing fish to those who try it. Known as one of the best bass lakes in the world, it's hard to think of a better challenge for serious bass fly fishers.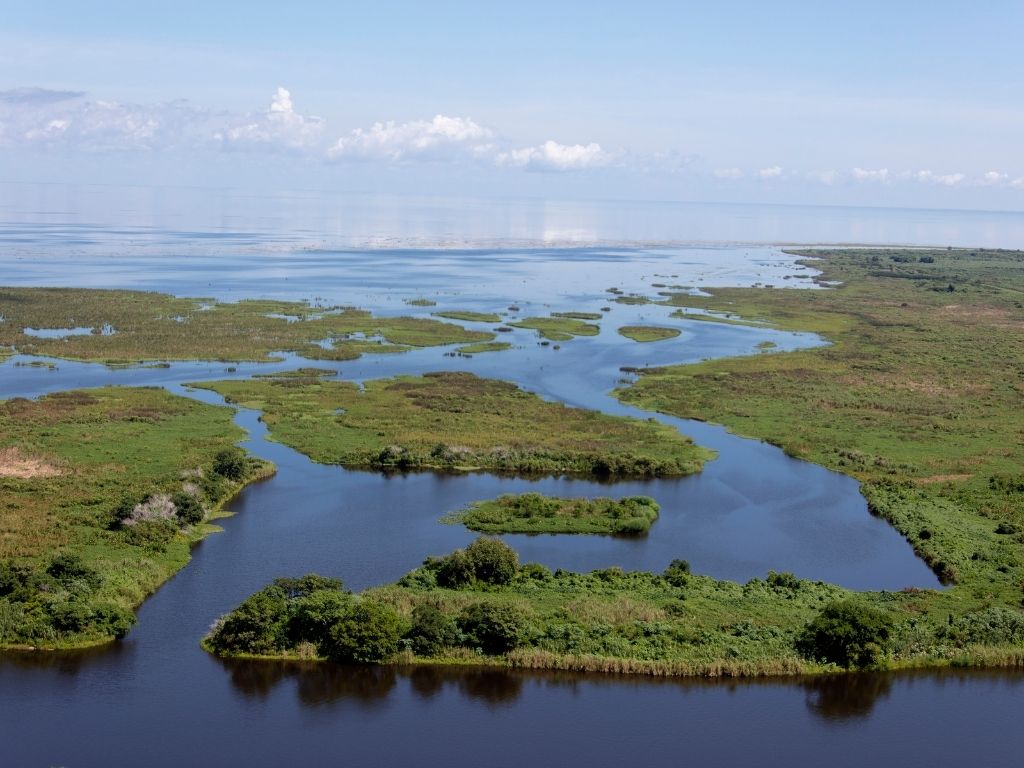 A boat is necessary to reach the spots where these bass live. Weedless poppers and divers are a great idea around the grass and weed mats. Small shad imitations could really get the job done when the bass are feeding on baitfish in open water.
Lake Ida
Lake Ida and the canals connecting to it are full of largemouth bass and non-native species like peacock bass, cichlids, tilapia, and clown knife fish. This is heavily trafficked, and the fly rod can be a good way to fool some of these more pressured fish.
Hiring a guide is a good idea here as a lot of the water can seem pretty lifeless until you encounter a small spot that is packed with fish. The areas around culverts and bridges are great places to try when fly fishing at Lake Ida.
Lake Osborne
North of Lake Ida and connected by the same canal system, Lake Osborne is very similar for fly fishing. Fishing from shore is possible in both places. Unfortunately, the fish are very pressured and that can make things frustrating. Fishing by boat is much more agreeable.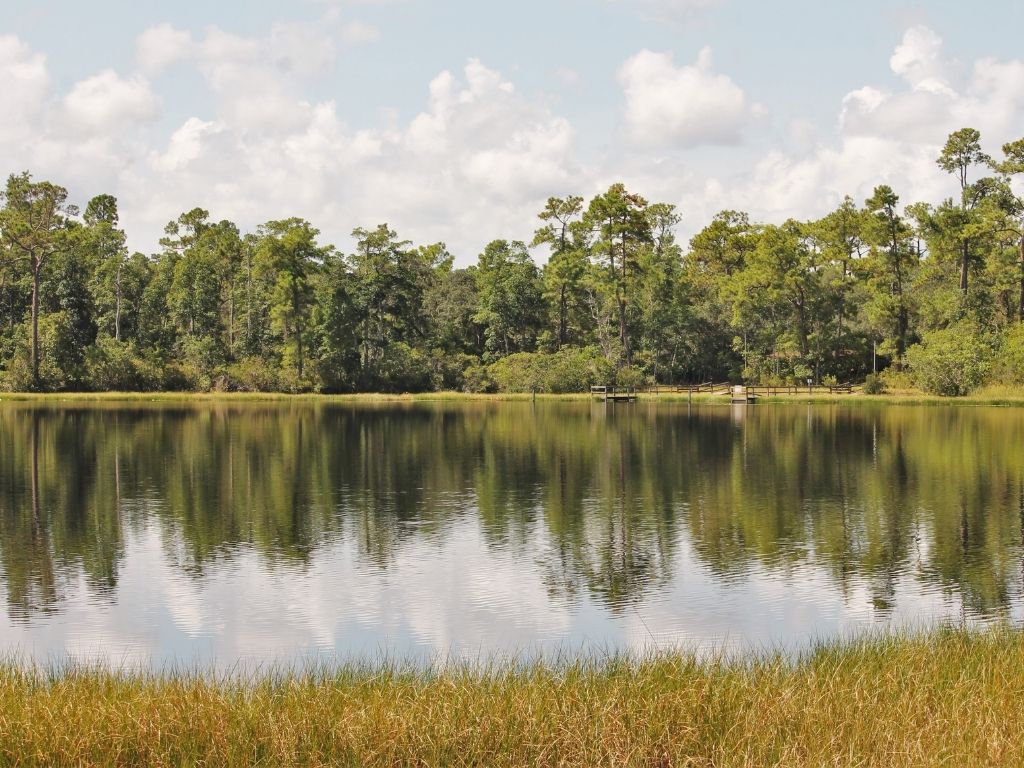 Some of the best freshwater fishing for invasive species in Florida can be found by weaving up into canals to encounter fish hiding below docks and where culverts spill out.
Tamiami Canal
No, this is not a lake, nor is it a river. But it has to fit into this list somewhere. The canal system paralleling the Tamiami Trail provides incredible fishing for mostly freshwater species at the east end and a mix of saltwater and freshwater at the west. You never know what to expect.
The array of species is amazing: peacock bass, sunfish, gar, bowfin, tarpon, snook, tilapia, and more. With such variety, 5 weight rods and a big assortment of flies are a good idea. Just make sure not to snag a passing car on the back cast, and pull your own car fully off the road before fishing!
Lake George
Lake George in the St. Johns drainage basin is another great Florida bass fly fishing lake. The shorelines are relatively undisturbed. The weed beds are also less vast than on Lake Okeechobee, so Lake George lends itself to fly fishing a little more.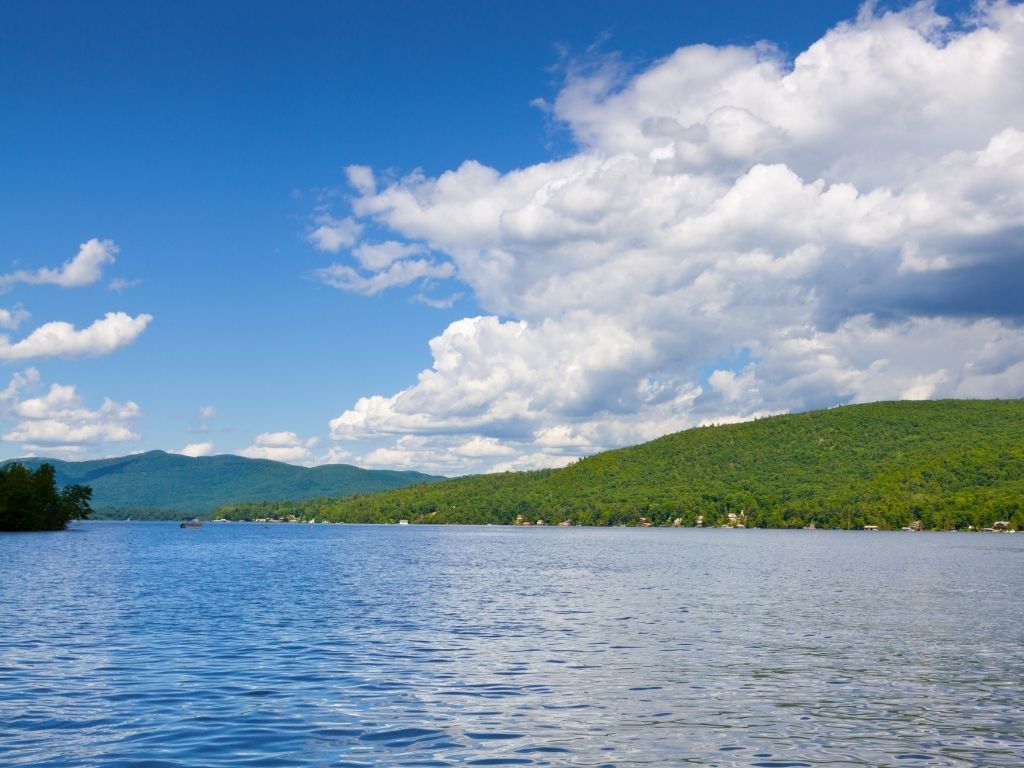 As would be expected, this big lake is best fished by boat and can be difficult on windy days.
Saltwater Fly Fishing in Florida
Being a huge peninsula, Florida has loads of shoreline. Split between the Atlantic Ocean and the Gulf of Mexico, Florida's coast is a saltwater fly fishing paradise.
Pensacola
Pensacola Bay is one of the great fisheries along the Florida Panhandle. With redfish and sea trout in the bay year-round and lots of bigger reds especially in the winter, this is one of the great places for redfish fly fishing in Florida.
Use an 8 weight for the small bay reds and a 10 weight for those large bulls.
Mosquito Lagoon
Mosquito Lagoon is another famed redfish area. Although polluted water and red tides have taken a huge toll here, it is still a good fishery for redfish, black drum, and speckled trout. If we aren't careful though, we could lose this fishery.
It and many other Florida fisheries highlight the importance of clean water.
The Keys
The Florida Keys are a sight fisher's dream. Large tarpon, permit, and some bonefish and redfish patrol the miles of shallow flats around the keys. Hiring a guide is very helpful here, but kayak and wade fishing are possible for those on a tighter budget.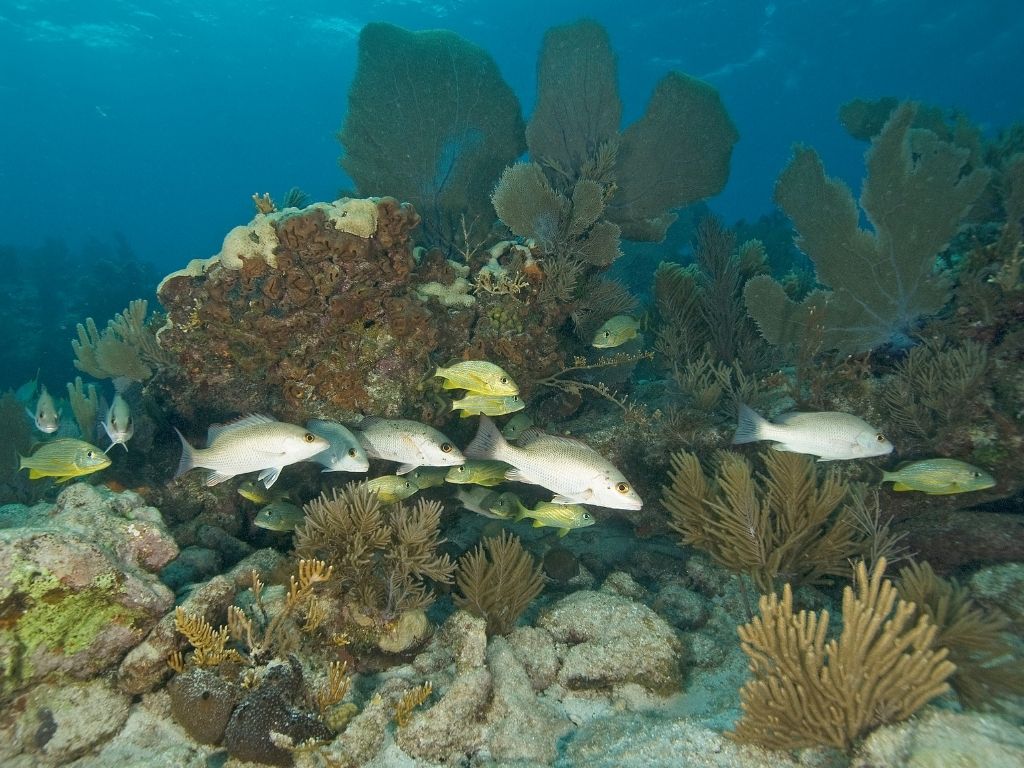 Key West is a portal to offshore water. Local captains can take fly fishers out for Mahi, blackfin tuna, and other pelagic species. The Keys provide some of the best fly fishing in Florida, it's one of my top picks when I'm in the state.
There are many Keys to choose from. The Marquesas Keys are great for winter fly fishing, and Islamorada and the Everglades are filled with tarpon, bonefish, permit, redfish and snook. Key West is an excellent choice if it's bonefish you're after. Learn about the best places to stay in the Florida Keys.
Intercoastal Waterway
The intercoastal waterway running up Florida's East Coast is loaded with potential. It is best fished from a boat. At night, snook and jacks gather on dock lights along the inter-coastal region and are caught on small shrimp imitations. It is some thrilling fishing.
Chokoloskee
Isolated where the Everglades meet Florida Bay, Chokoloskee gives passage into one of the state's last wildernesses. Snook, redfish, tarpon, and a myriad of other fish move in and out of the mangrove-lined creeks in the area.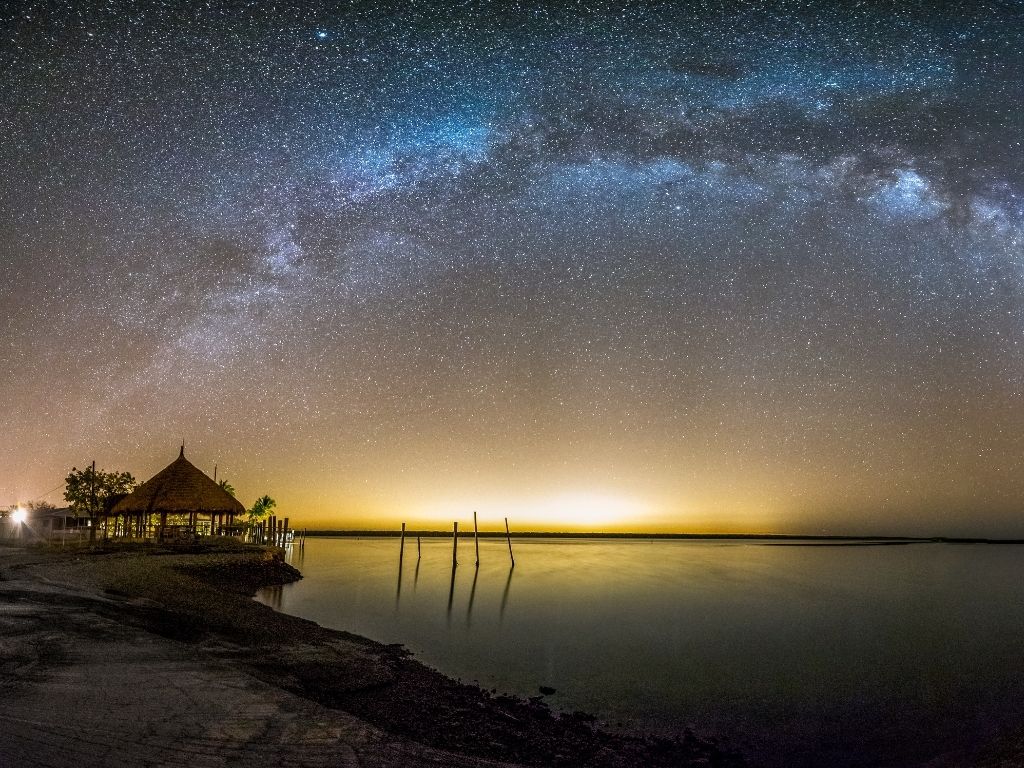 Although they are often lighter than Florida East Coast snook, Chokoloskee is known for producing some of the longest snooks you'll see. Flies like the Seaducer and EP Pinfish come in handy here.
Florida Fishing Season
There is no wrong time of year for fly fishing in Florida. There is always something going on.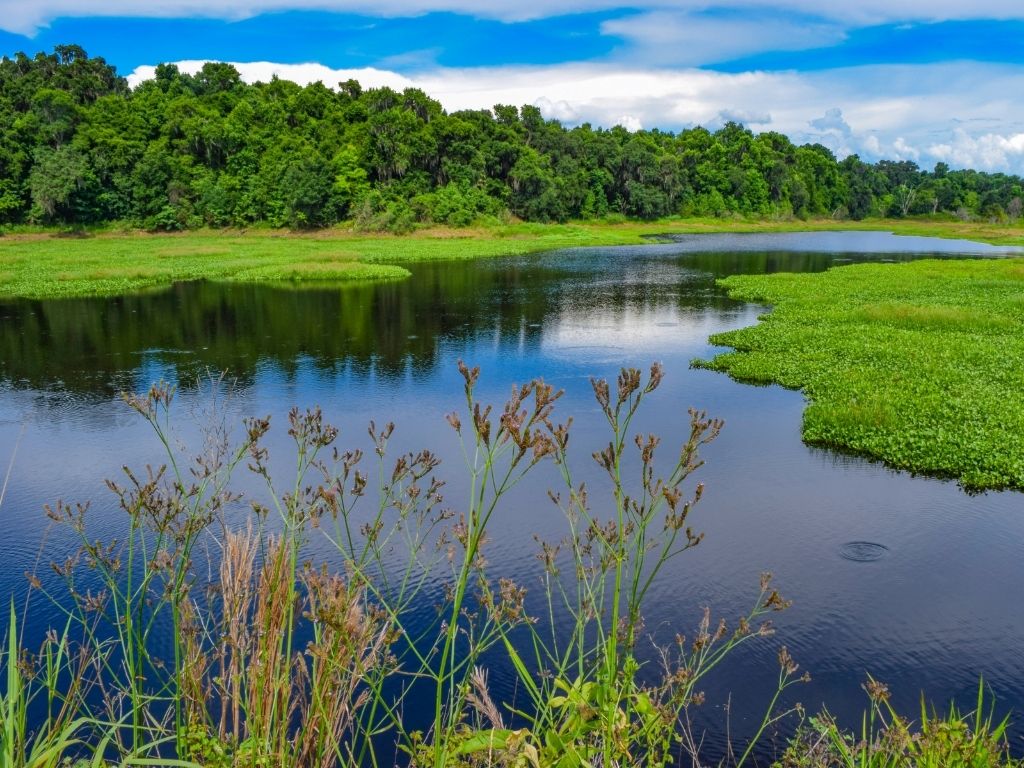 Winter
Winters are very short in Florida, but cold fronts can roll through and slow down fishing in January and February. This is a dry time of year and baitfish often concentrate in deeper canals, so look for predator fish ambushing them as the water levels fall. This is also a great time to target redfish.
Spring
Spring is the season. When the biting insects start reemerging, it's time to look for the big adult tarpon migrating through the Everglades and Keys. Peacock bass spawn early and get really aggressive, as well as other cichlids and sunfish.
Summer
In the summer, offshore and nearshore fishing for little tunny ("bonita") and other pelagic fish is an exciting option. The snook and tarpon fishing can be excellent, and it's a good time for topwater bass. Look for interesting reef fish in the inlets in South Florida. It rains just about every evening this time of year, so watch the skies.
Autumn
Autumn fishing in Florida can be really spectacular. The mullet run in September can attract lots of big tarpon, snook, jacks, and sharks. Just be weary when planning trips because late summer through fall is tropical storm season in Florida.
Best Fly Shops in Florida
Although fly fishing is very popular all over Florida, there aren't many fly shops. Fortunately, there are a few good ones to visit if you need to gear up for a trip.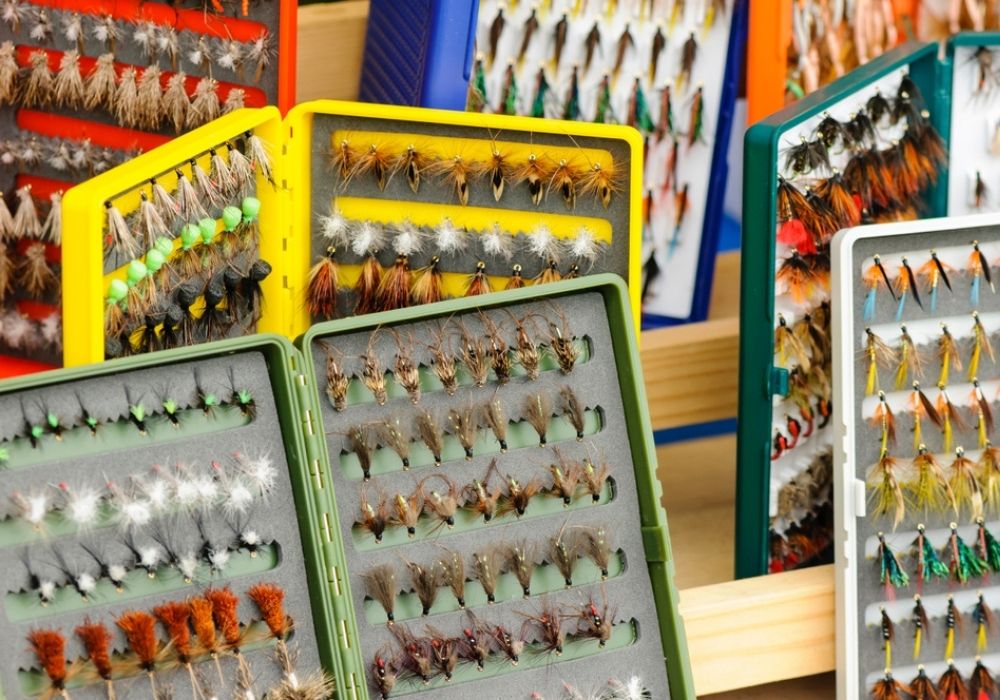 Ole Florida Fly Shop
This shop in Boca Raton is one of the few fly shops on Florida's East Coast. Ole Florida Fly Shop is known for being very well-stocked with gear, flies, and fly tying materials.
Norm Zeigler's Fly Shop
Sanibel Island is home to one of Florida's good Gulf Coast fly shops. The store is well stocked and provides insightful local knowledge. This is a great spot to visit for a local Florida fishing report.
Forgotten Coast Fly Company
This shop tucked away in Apalachicola on the Florida Panhandle is an important stop for anyone fly fishing in the area. The shop outfits a number of guides and carries a good selection of gear and flies.
Conclusion
Fly fishing in Florida is some of the best the United States has to offer. The hundreds of both freshwater and saltwater species found there to keep things very interesting. You could go fishing for a different species every day. From giant native Tarpon to tiny invasive jewel cichlids, there are a lot of fish in Florida.
Although the fishing is still incredible, Florida is an important lesson for fly fishermen. We are rapidly losing healthy habitats, and fish populations are declining all over the state. The discharge of polluted water out of Lake Okeechobee pollutes the Atlantic and Gulf Coasts, causing red tide and depriving the Everglades of its natural flow of fresh water from the north.
It's important that we advocate for change while enjoying the great fly fishing in Florida, so future generations can experience it as well.
Amazon and the Amazon logo are trademarks of Amazon.com, Inc, or its affiliates.