As an Amazon Associate I earn from qualifying purchases.
Decorah, Iowa, is one of the most underrated fly fishing towns in all of the United States. This sleepy, quaint town in northeast Iowa is minutes away from dozens of high-quality trout streams. Located in the midst of the Driftless region, this hot spot shouldn't be overlooked by anglers on their next adventure.
I went to college in the northwest corner of Iowa and often found myself dreaming of the next opportunity to make the four-hour drive east to hit those cold streams. As the four years progressed, I found myself heading east as much as I could.
While fly fishing Decorah, I not only hooked into some impressive trout, but I also enjoyed the beautiful forests and rolling hills all around. It's a gorgeous natural area that's often overlooked by wilderness lovers, if they've even heard of it at all.
Four years is a long time to have such good access to one area, but I do know that there are many more fly fishing spots around Decorah that are worth visiting. Despite this, looking back now, I have no regrets of the things I may have missed as a result.
Fly Fishing Decorah: Why Go?
Decorah is a unique town. Not only is the fishing fantastic, but the lodging, restaurants and activities within the town are special. Iowans are known for their hospitality, and the folks in Decorah are no exception.
You'll have access to dozens of spring-fed streams with miles and miles of pools and pockets full of wild trout. You can fish your way through dense woods and wide-open farm fields. The Driftless region offers a unique fly fishing opportunity in the United States.
Don't miss our full guide to fly fishing around Iowa.
Species for Decorah Fly Fishing
You'll have access to quite a few freshwater fish species near Decorah, but the trout are definitely the main draw for fly anglers. Many of these trout populations are wild. The streams in the area are great breeding grounds for these fish.
Brook Trout
Brook trout are native to the Driftless region. The Decorah brook trout are some of the most beautiful I've ever seen. Since the water is so cold, their colors are vibrant, and anglers have a great chance at catching an exceptional fish.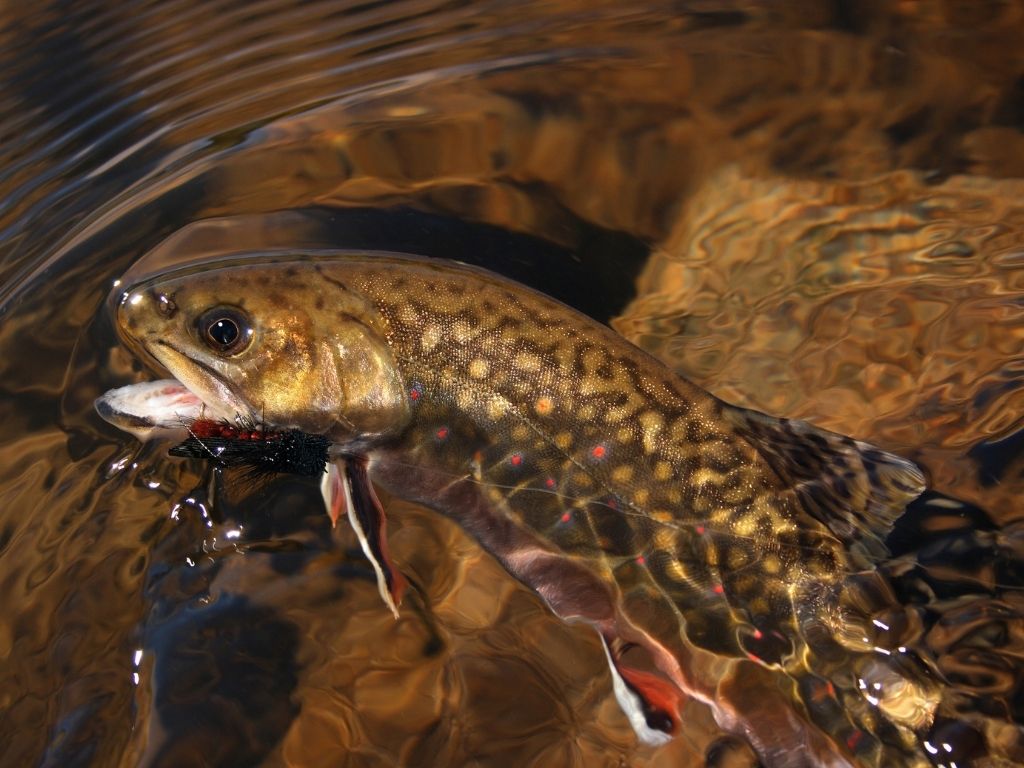 You can find these fish upwards of 12 to 14 inches. North and South Bear Creek hold a nice population of these fish, as well as Pine Creek. Make sure you have quite a few Pheasant Tail Nymphs and Elk Hair Caddis patterns.
Anytime you can fish a hatch for brook trout, you're in for a treat.
Rainbow Trout
There are numerous wild populations of rainbow trout throughout the Driftless region near Decorah. The colors on the rainbows are also extremely vibrant. The freezing cold water causes these fish to stand out with their colors. I love landing fish out of the waters near Decorah.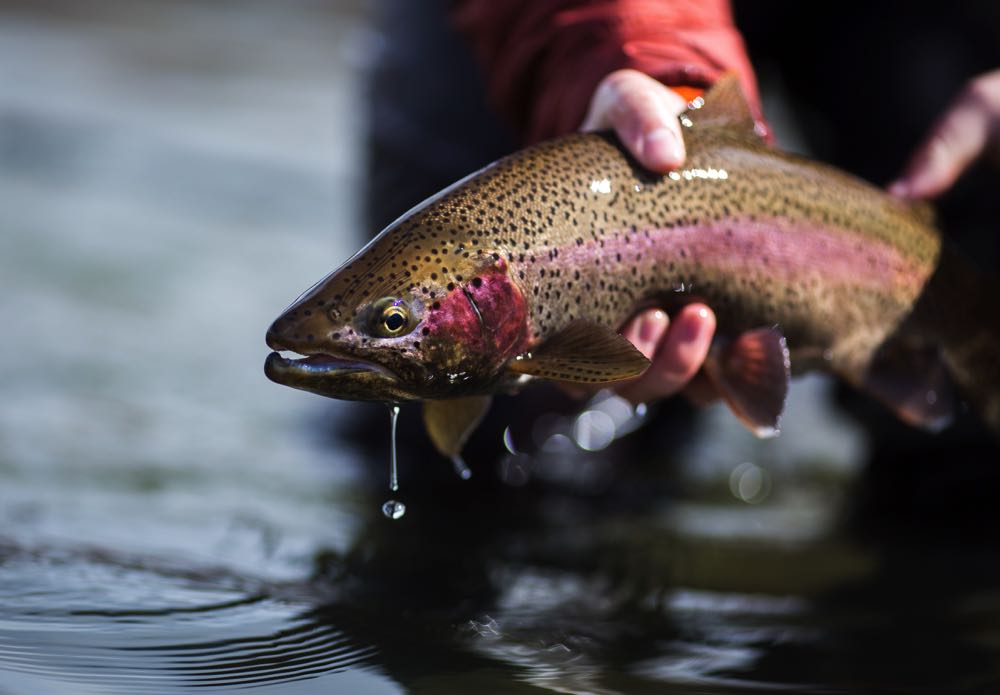 I like to look for rainbows in Coon Creek, Pine Creek and Trout River. These fish repopulate quite well in these bodies of water. The rainbows love everything from scuds to stoneflies. Prince Nymphs are killers in the Driftless region.
Also, make sure you bring your hoppers late in the summer! Rainbows will feast on these every chance they get.
Brown Trout
The brown trout in the Driftless are the largest trout species. You can find these around 15-18 inches in some places. These fish are extremely aggressive, but to catch the large ones you need to be patient and often locate them while you're sight fishing. It takes patience, but you can land them.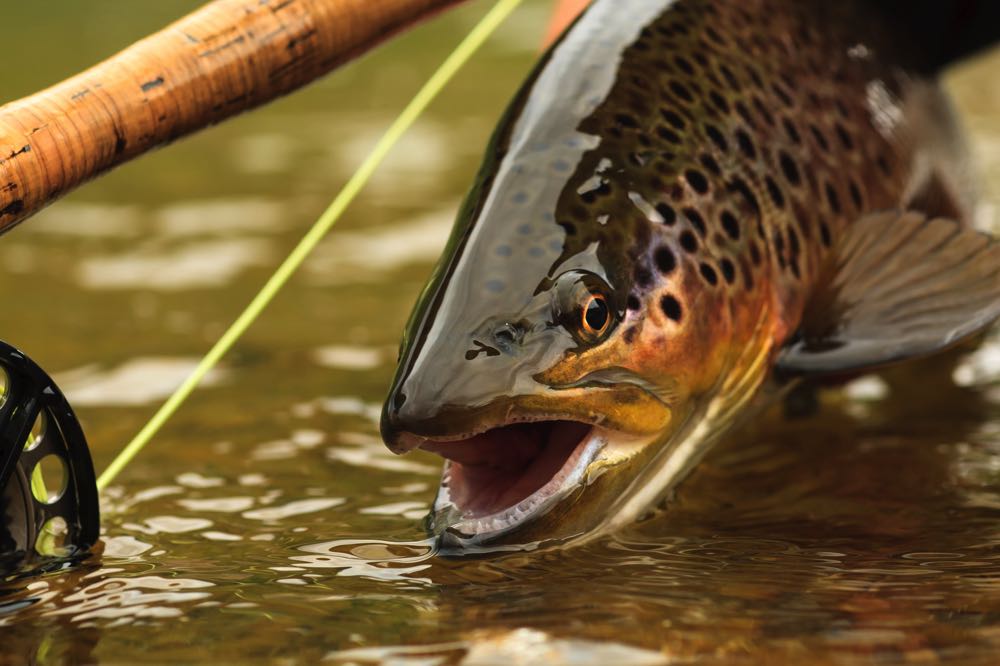 Look for these fish in Coldwater Creek, Pine Springs Creek and Trout Run. There are healthy populations of these fish in all of these streams. Bring your Woolly Buggers, gnat patterns and Elk Hair Caddis patterns to land these fish. They can't resist a solid hatch.
Best Spots for Fly Fishing Decorah
Decorah has dozens of streams within a few minutes of the center of town. You'll definitely need three to four days to explore all that it has to offer. That's the amount of time I usually spend there, although I've spent up to a week fly fishing Decorah, and I've even make the trek out there for only one day of fishing! But three or four days is ideal.
Coldwater Creek
Coldwater Creek is one of my favorite spots to fish near Decorah, and it's a favorite of many other anglers too. It's about four miles long and holds quite a few impressive fish. You can access the creek within the Coldwater Creek Wildlife Management Area.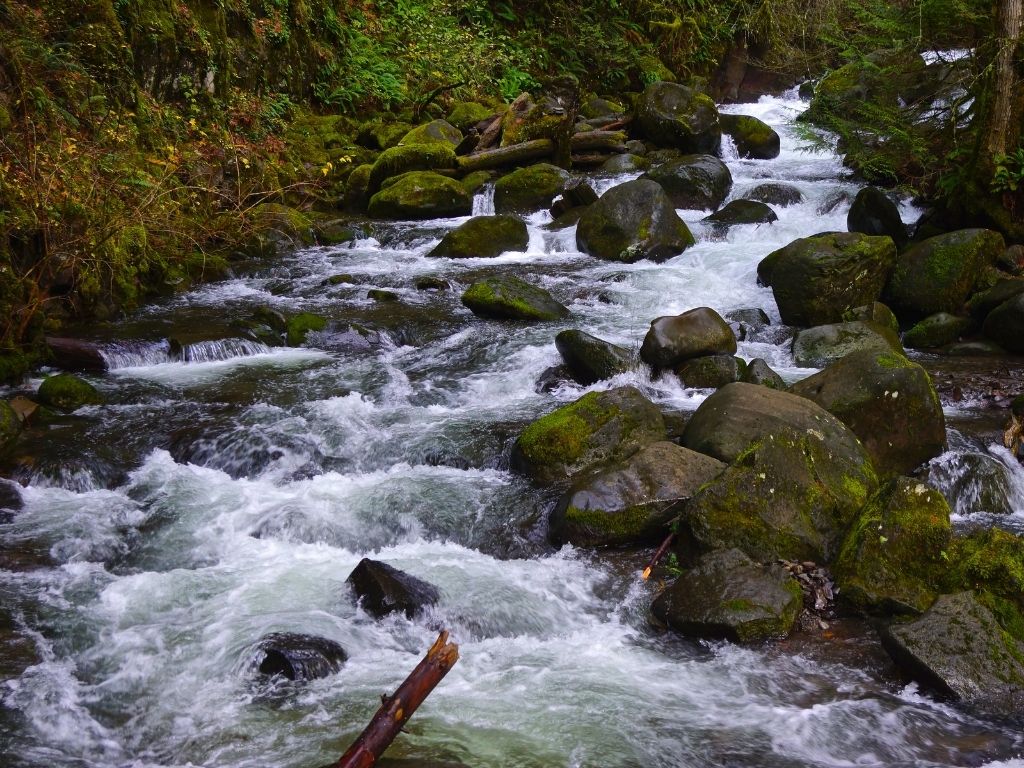 Bring your streamers to this creek. The fish like to hold in the pools. Dead drift through the pools and don't be afraid to get a little aggressive with them as well. A 3 or 4 weight will work just fine for this stream.
North & South Bear Creek
This is the longest stream located near Decorah. It's around 11 miles long and is actually a tributary of the Upper Iowa River. These are some of the top streams in the entire Driftless region. Look for access on Quandahl Road.
Bring waders to fish throughout this stream. Quite a bit of it is covered in dense foliage, so you'll need to spend the majority of the time wading. This will help you make more accurate casts. Also, bring along Elk Hair Caddis and Prince Nymphs. These will land you the most fish.
Pine Creek
Pine Creek is just north of Decorah. The trout naturally reproduce, and you're going to need to be a technical caster in order to land fish here. You can access it within the South Pine Creek Wildlife Management Area.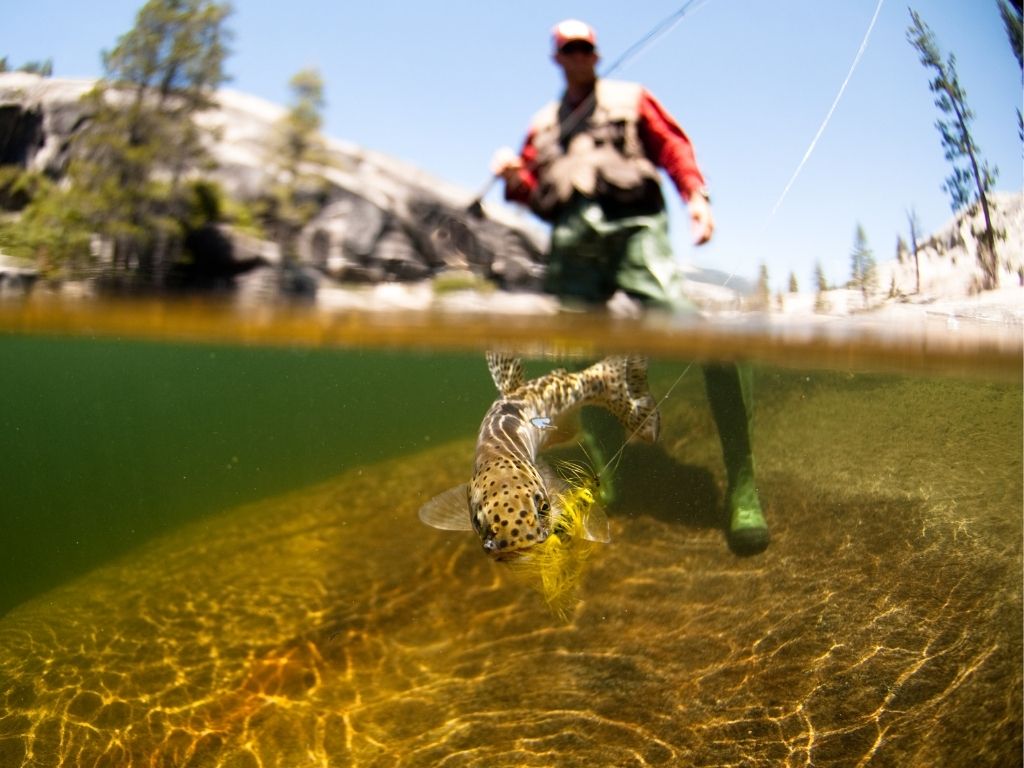 When I go, I always bring along my Pheasant Tail Nymphs.
Best Flies For Decorah
There are quite a few hatches in Decorah. A complete list for the best flies for Decorah would be quite extensive, but the five listed below should be enough help you land fish.
Pheasant Tail Nymph
The Pheasant Tail Nymph is a great BWO impression. BWOs hatch all year in the Driftless except from December to February.
I like to fish these in the early spring and late fall.
Prince Nymph
Prince Nymphs are a great option in late fall and early spring. Stoneflies hatch all year round, but the fall and spring are the best time to fish these flies.
Elk Hair Caddis
Elk Hair Caddis patterns will be your best friends in April and May. These early spring hatches are primarily caddis patterns, and the fish are hungry!
Woolly Bugger
You shouldn't fish a pool in the streams near Decorah unless you have a Woolly Bugger on hand. Fish love these flies! Get them in size 6-8.
You'll reel in the big ones with these.
Griffith's Gnat
It won't take you long to realize how well a Griffith's Gnat pattern works in the Driftless.
Bring along your size 18-22 gnat patterns and see all the success you'll have. It's amazing how quick fish are to jump on these.
Decorah Fishing Season
The best time to fish the water near Decorah is from March until late October. Many streams are closed throughout the winter, so make sure you visit them as soon as they've reopened for fishing. Late summer is great for terrestrials.
Decorah Fishing Report
I spend quite a bit of time on North & South Bear Creek when I visit Decorah. I target all the pools I find when I visit. I like to dead drift my Woolly Buggers through these pools and see what happens.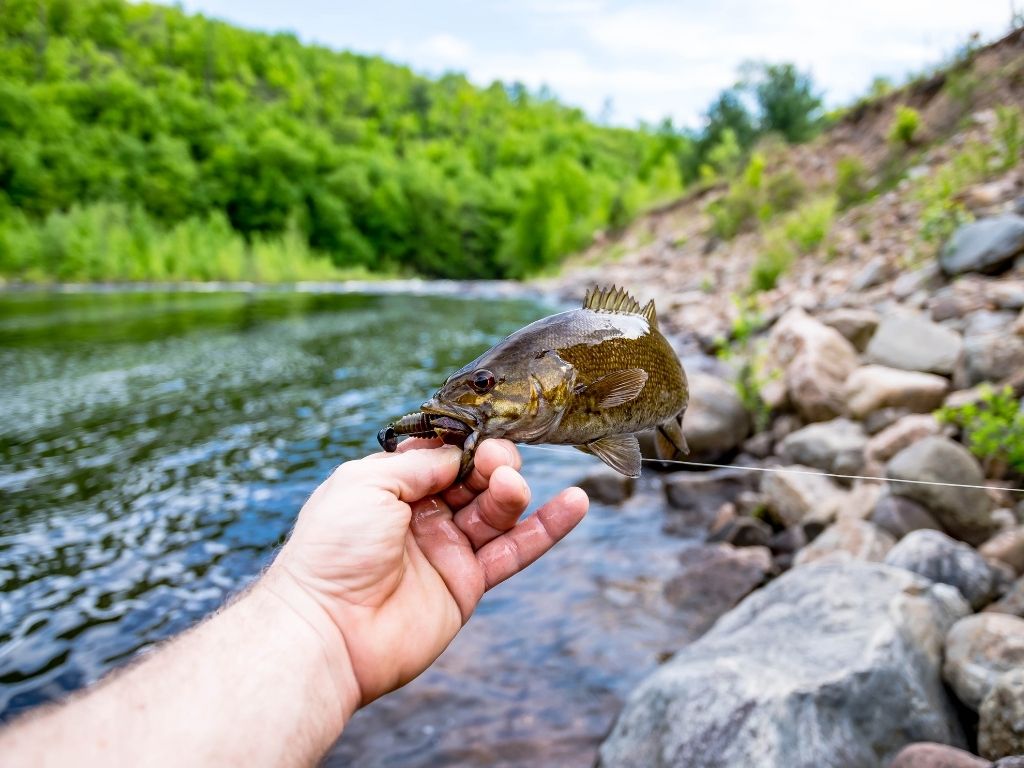 For the Decorah fishing report, it's always important to remember that Buggers and Caddisflies will always be your best friend.
Conclusion
There are few towns like Decorah left in the United States. It's a great gem in a state that many might consider to be quite boring. Don't fool yourself. The fly fishing in Decorah is top-notch and you'll quickly find yourself coming back year after year.
Amazon and the Amazon logo are trademarks of Amazon.com, Inc, or its affiliates.
As a part of the Amazon Associates Program and other affiliate programs, Into Fly Fishing® may receive a comission if you order products through links on this website.