Housatonic River fly fishing is often talked about in the Northeast. "There's no tonic like the Housatonic" is often said. It is, indeed, a great river to fish. I've fished it on and off throughout the years I've lived in Connecticut.
Unlike the nearby Farmington, the Housatonic gets too warm in the summer to sustain large numbers of wild trout. It does grow some big browns, but these fish are almost mythically hard to catch. Smallmouth bass make up for the lack of available trout in the summer and keep the Housie a year round fishery.
As an Amazon Associate I earn from qualifying purchases.
Where Is the Housatonic River?
The Housatonic flows from near Pittsfield, Massachusetts, to Stratford, Connecticut, where it flows into Long Island Sound. This long river flows through woodland, farmland, small towns and busy cities.
It has seen a lot of industry over the years and has the dams and mills to show it. Largely, though, the Housatonic is a big, beautiful river, larger than most trout streams nearby.
See more: An Angler's Guide to Fly Fishing in Connecticut
Housatonic River Fly Fishing: Why Go?
The fly fishing on the Housatonic River is great most of the year. The upper reaches hold trout, mostly stocked but some wild. Smallmouth bass are found throughout the system, and pike occur in some of the slower weedy sections.
The Housatonic is a pretty and scenic river that produces big fish. It feels like a Western trout stream sometimes. Hatches can be strong and the crayfish are very numerous.
Types of Fishing on the Housatonic River
Outside the small Fly Fishing Only Trout Management Area, all forms of fishing tackle are legal on the Housatonic.
Fly Fishing the Housatonic River
Housatonic River fly fishing is excellent for all of its species and throughout most of the watershed. Whether you're casting big streamers on a 10 weight for striped bass or dry flies with a 4 weight for trout, the Housie has a variety of fly fishing opportunities.
Spin Fishing the Housatonic River
As with fly fishing, spin fishing has a broad range of uses on the Housatonic. Depending on where you go, you can cast big plugs on a surf rod or little spinners on an ultralight.
Housatonic River Fish Species
The Housatonic has an excellent and diverse range of fish species. What follows are a few of the most popular to fish for.
Brown Trout
Brown trout are the trout species most capable of handling the Housatonic's warm summer temperatures. However, it still isn't ideal, and most of the river's trout are stocked.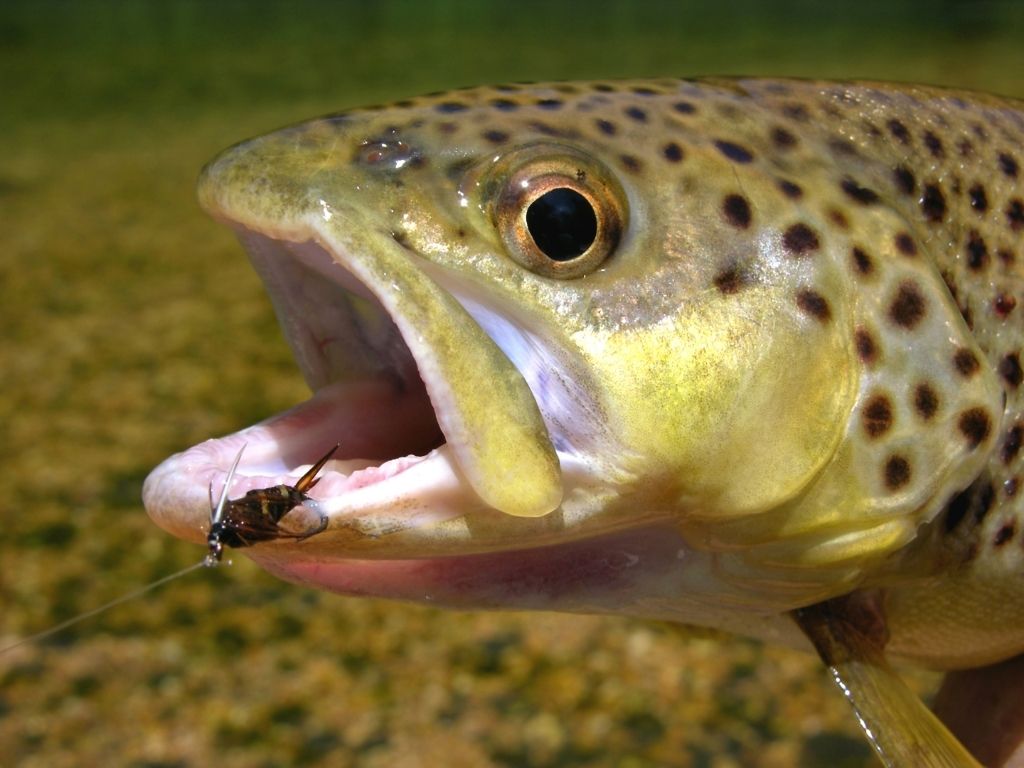 Some big holdover and wild fish can be found, though, with a lot of effort.
Rainbow Trout
Housatonic River tributaries are one of the only places in CT where any wild rainbows exist, though the number is small. In the main stem, the rainbows are stocked and often big. They rise readily to hatches.
Smallmouth Bass
Smallmouth bass are perhaps the most abundant game fish in the Housatonic. The average small, ten inch fish are most abundant.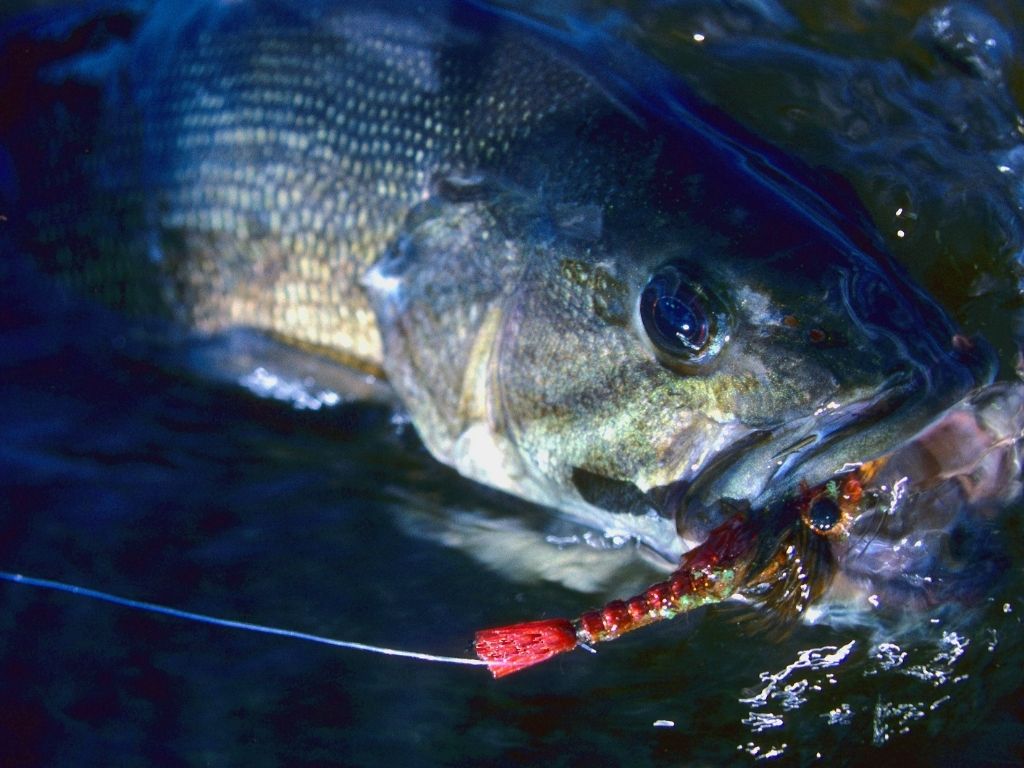 However, it's possible to catch dozens in a day, which has made the smallmouth fishery here very popular.
Northern Pike
Northern pike can be caught in many of the slow, meandering stretches of the Housatonic. A raft or drift boat is usually necessary if you want the best shot at catching one. Some pike in the Housatonic reach 40 inches in length.
Striped Bass
From Long Island Sound to the Derby Dam, striped bass can be found. They are present year round and are especially abundant in the winter.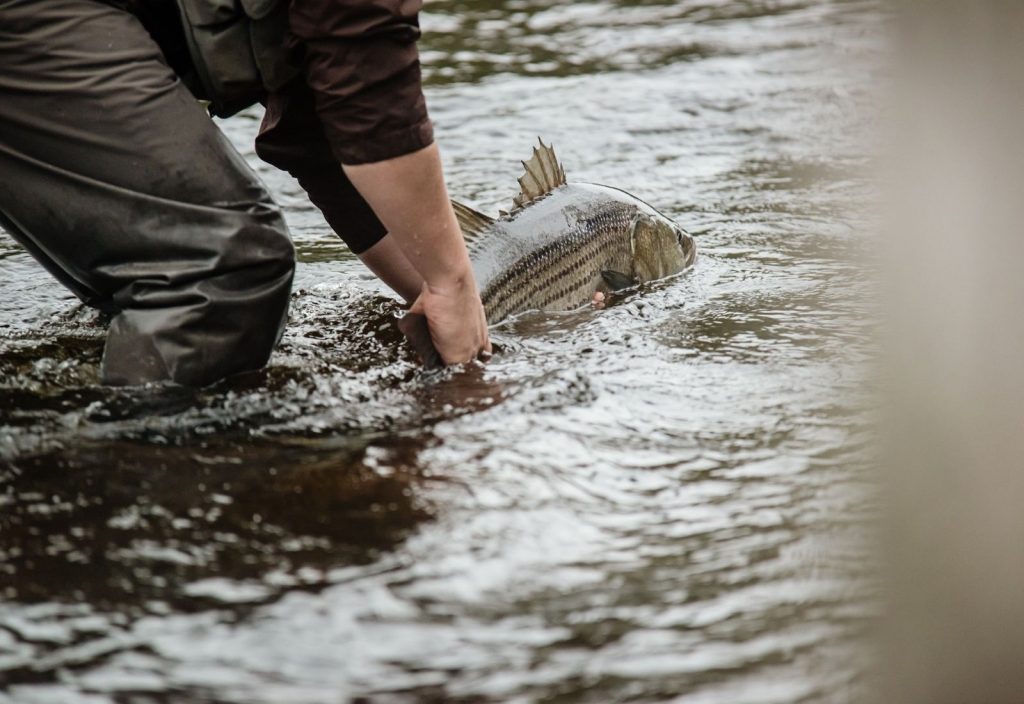 It's a good idea not to target striped bass during the coldest weather because mortality increases drastically when fish are caught and released in cold fresh water.
Best Spots for Fishing the Housatonic River
On such a big river, it can be hard to decide where to fish, but here are some great options:
Fly Fishing Only TMA
The Fly Fishing Only section of the Trout Management Area extends three miles upriver from the Route 4 bridge. This area has great pocket water and pools. Both bass and trout are abundant. Wading can be tricky, and the water is almost always cloudy on this section of river.
Bass Management Area
The Management Area on the Housatonic has a high abundance of smallmouth bass and some trout scattered throughout. It extends from Dawn Hill Road in Sharon to Skiff Mountain Road in Kent.
Lower River
From the mouth of the river to Derby Dam, excellent striped bass fishing exists. It's best in early spring and late fall, when wintering fish are most active and are either entering or leaving. There are multiple shore accesses, including right at the mouth where wading and fly fishing is popular.
Best Flies for Fishing the Housatonic River
Since the Housatonic has such a wide array of species, it can be tricky to decide which boxes to bring.
Here are some flies to get you started.
Clouser Minnow
The Clouser Minow is a great fly to fish for both the Housie's smallmouth and its striped bass. Smaller sizes, mostly 4 and 6, are appropriate for the smallmouth bass, and color combinations like white and olive, brown and orange, and black and red will work well.
For stripers, try size 2/0 and 4/0 on a sink tip line, in all white or white and chartreuse.

Strolis Shimmer Stone
Rich Strolis Shimmer Stone is an excellent imitation of the golden stoneflies that live in the Housatonic. This nymph works well for both trout and smallmouth bass.

Light Cahill
The Housatonic River has a strong white fly hatch, and these light colored mayflies can be matched using the same Light Cahill dry fly that matches the bug of the same name.
Both trout and bass rise to this summertime hatch.

CDC Caddis
The CDC Caddis is an all-around winner when it comes to trout dry flies. I wouldn't fish the Housatonic without one.

Flashtail Whistler
When you're fly fishing for pike on the Housatonic, the Flashtail Whistler is a good choice. Cast it on a sink tip line around drop offs and weed beds.
Catching a giant smallmouth on this fly is also very possible.
Housatonic River Fishing Season
The Housatonic River can be fished throughout the year. Wading can be treacherous, so be especially mindful in the winter.
Also bear in mind that the water temperatures affect how well a released fish survives, so don't trout fish in the heat of summer, and don't fish for striped bass in the depths of winter.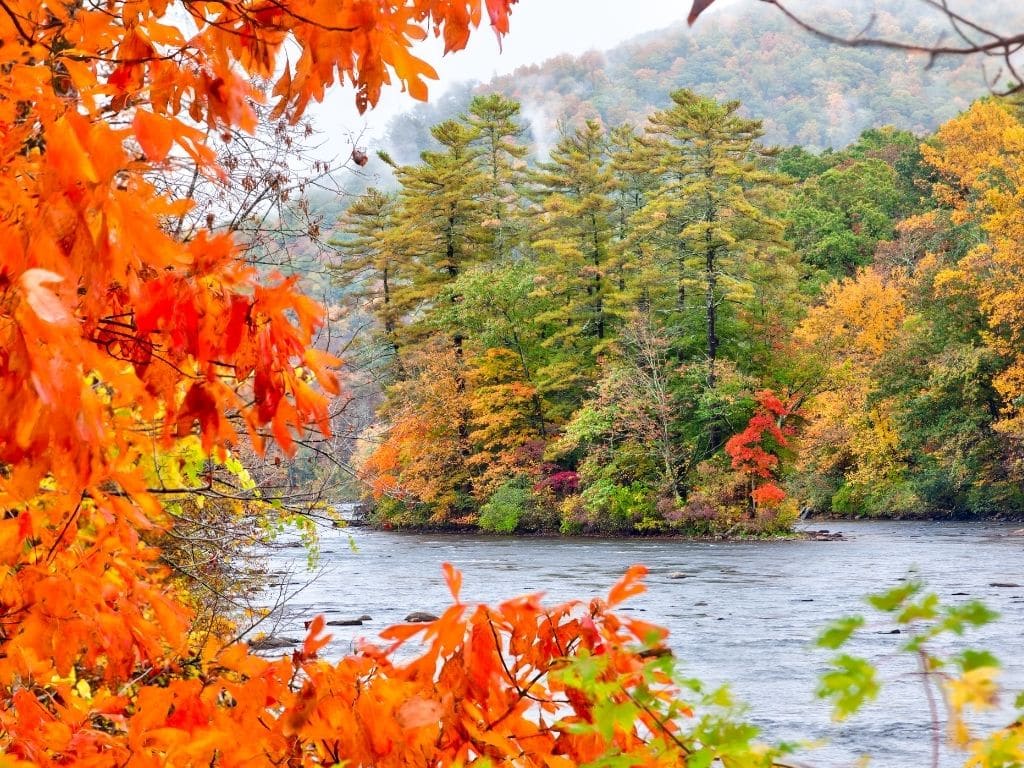 The Housatonic has excellent hatches from April through October, so as long as the water temperatures remain below 67 degrees, the trout fishing is good. Smallmouth bass fishing is best through that same time window.
In the early winter, huge numbers of stripers are in the river. They mostly push back out by the end of June, but there are always a few around. Winter streamer fishing targeting large brown trout can also be fun.
Housatonic River Fishing Report
The last time I visited the Housatonic was a frigid winter day, and the fishing was slow. However, I managed to catch a rainbow out of one of the major tributaries on a heavy nymph.
With air temperatures below 20 degrees, though, my time on the water was cut short.
Housatonic River Fishing Guides
Here are two guide services to look into before visiting the Housatonic.
Capt. Ian Devlin
Captain Ian Devlin charters fly and light tackle clients on Long Island Sound throughout the year, and he's most active on the Housatonic River in December and March. During this time, expect to catch dozens of striped bass out of his custom Lake & Bay skiff.
Ian is very knowledgeable and conservation minded, and he's one of the best fly casters in the Northeast. His knowledge extends beyond fishing as well, and he always has something interesting to share.
Housatonic River Outfitters
Housatonic River Outfitters runs trips with a number of different guides for just about every species in the river. Whether you're interested in floating for pike or trout or wade fishing smallmouth bass, they probably have you covered.
Conclusion
Housatonic River fly fishing can be an excellent experience. It's one of the largest trout rivers in the area, so it can be a good place to practice before traveling to a big Western trout river. Strong hatches and abundant fish are the rule.
With a variety of species and scenery, there's something for just about anyone. You can float in relative solitude for pike or enjoy the camaraderie of fishing a hatch on one of the popular and busy pools.
Regardless of season or which species you chose to target, the Housatonic provides enjoyment. Just be mindful of the summertime heat when trout fishing, wintertime cold when striper fishing, and your own safety when wading. Carrying a staff might be a good plan.