As an Amazon Associate I earn from qualifying purchases.
The East Coast of the United States has long been held in high regard by the fly fishing community. While you won't find the towering peaks or thundering tailwaters that you can on the opposite side of the country, there's a unique charm that keeps people returning.
The fly fishing opportunities in Abington, Virginia, are both unique and productive. Whatever your preferences, you'll find that Abingdon can absolutely accommodate them. It's a quaint town with great places to stay, a variety of food options, and even some other outdoor activities if you find the fishing to be slow.
Abingdon was one of the first places I ever went fly fishing on the East Coast. A family vacation led to quite a few active hours on the water. It's amazing how much fun it is to stumble across some prime fly fishing waters.
I've since returned several times, and each time I go I seem to catch even more fish. The surrounding forests are gorgeous and great for my family to explore while I'm casting a fly. And besides, I always end up discovering a new restaurant, staying in a friendly bed-and-breakfast, and all-in-all having a wonderful and memorable visit.
Fly Fishing Abingdon: Why Go?
Traditional East Coast fly fishing is built for the finesse angler. If you pride yourself on your abilities to pick out rises and make accurate short casts, and you're willing to work hard for your fish, then Abingdon is a perfect location.
I really like this style of fishing, so the opportunity to practice it in the waters around Abringdon makes the area even more appealing to me. There's no doubt that fly fishing Abingdon is a must for any East Coast angler!
Don't miss our complete guide to fly fishing around Virginia.
Species for Abingdon Fly Fishing
Abingdon has the majority of the traditional fish targets for fly anglers. It's not surprising that fly fishing really started growing right here near these waters in Abingdon.
Brook Trout
The native brook trout around Abingdon are a blast to catch. The fact that these waters are cold enough to sustain these fish is a positive sign of the overall health of the fishery. I've hooked into these fish in Whitetop Laurel Creek, Beaverdam Creek and Tennessee Laurel Creek.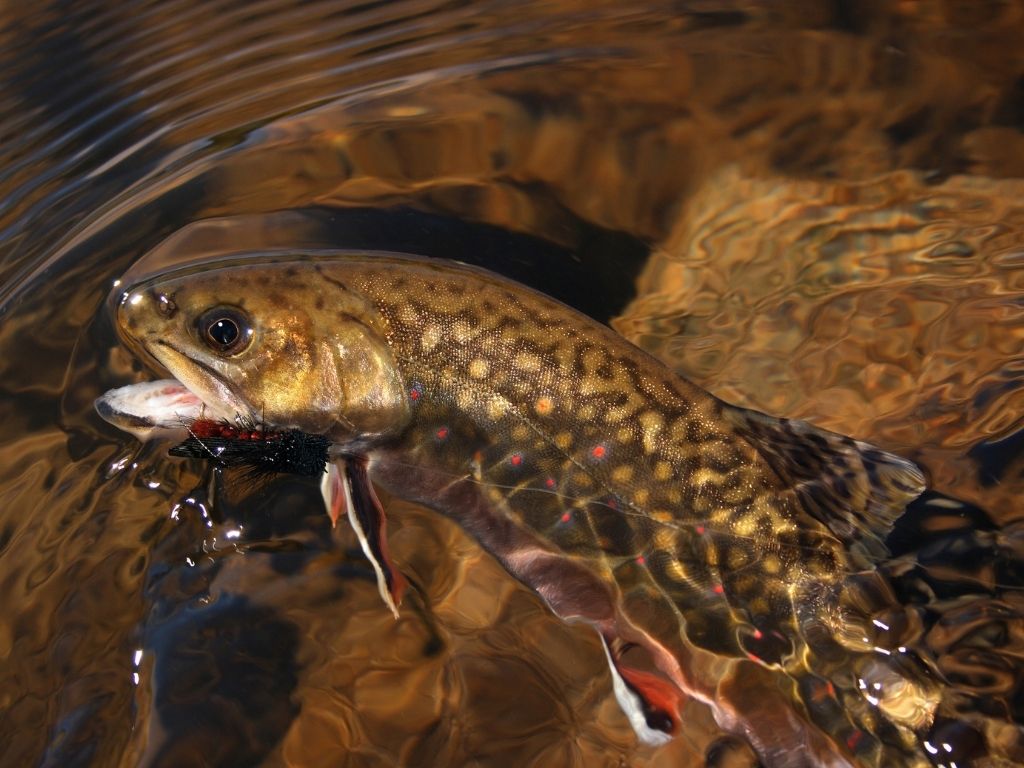 You'll need to bring your best to land these fish. Bring a fair share of Elk Hair Caddis and smaller Pheasant Tail Nymphs. These are going to be the best options! Also, make sure you're using some thin tippet.
Brown Trout
Brown trout are also found all over the waters surrounding Abingdon, Virginia. On top of it all, these fish aren't small! The state record was caught here, and it was 15 pounds! I like to look for these fish in the South Fork Holston River as well as the Middle Fork Holston River.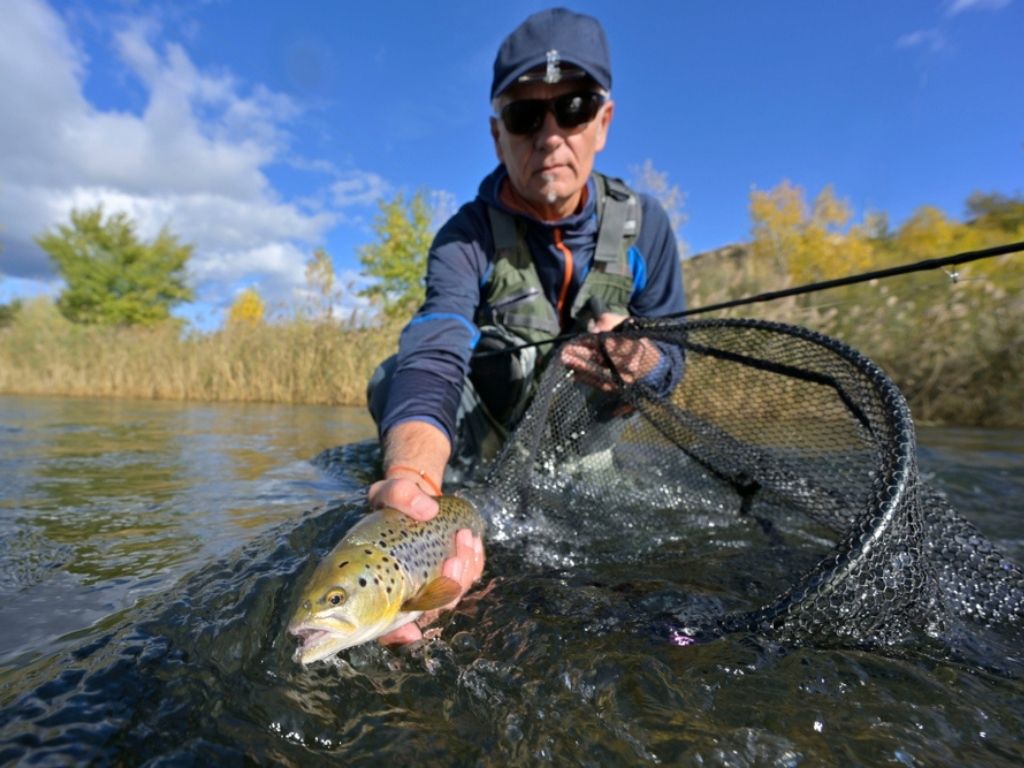 Bring along those Woolly Buggers, Clouser Minnows and your fair share of caddis patterns. I've landed some enormous brown trout using these flies.
Rainbow Trout
Rainbow trout are another prized possession for anglers fly fishing in Abingdon. They're a bit more rare, but it's nowhere near impossible to land them. You'll also find these fish in Whitetop Laurel Creek.
Those same caddis and Pheasant Tail patterns will help you secure a few of these! I keep my fly box full of them when I'm fly fishing in Abingdon.
Best Spots for Fly Fishing Abingdon
Abingdon has quite a few mountain streams to explore not far from the town center. There are, however, a few specific hot spots that anglers must try.
Whitetop Laurel Creek
Yes, this creek is one of the most renowned streams in all of Virginia. It's the ideal spot for anglers looking to take off for the day and even fish their way back to the car. The Virginia Creeper Trail follows the creek and puts you in prime position to fish the pools.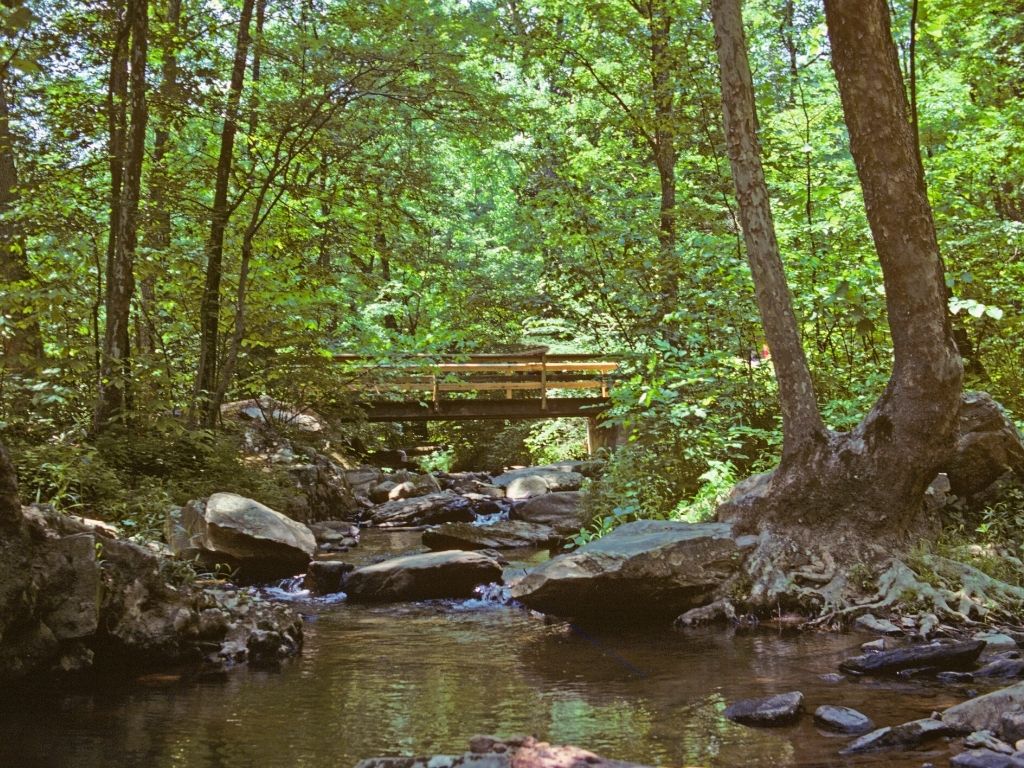 You'll have a seven-mile stretch of productive water within the Mount Rogers NRA. Even on those rare days when the fish weren't biting, I've had a great time hiking the trail and enjoying the pristine wilderness.
East/West Fork Dry Run
If you want a true wild trout experience, the East/West Fork Dry Run Creek within the Jefferson National Forest is a fantastic option. Follow US Forest Service Road 14 and pop in at any of the pockets or pools that look fishable.
It won't take long for you to find some of those wild fish. One day when I was there they were practically jumping out of the water to get to my fly.
Bring your 2 or 3-weight and a floating line along with small gnat and caddis patterns. These fish need a light tippet. They're easily spooked.
South Fork Holston River
No list about fly fishing in Abingdon would be complete without a mention of the South Fork Holston River. This is prime real estate when it comes to fly fishing. Not to brag, but I've landed some extremely large brown trout in these waters.
Also, you can fish several sections that hold some native brook trout. If I was forced to choose, I'd probably say that it's my favorite spot in the area.
Best Flies for Fly Fishing Abingdon
The list of best flies for Abingdon is long. The massive numbers of hatches that occur on a daily basis make it difficult to consistently match the hatch. However, once you start identifying changes, you'll land quite a few fish.
Pheasant Tail Nymph
It doesn't matter where you are in the country, the Pheasant Tail Nymph is going to land you fish. Bring this along in a size 14-18 and fish it through the seams. You'll land fish.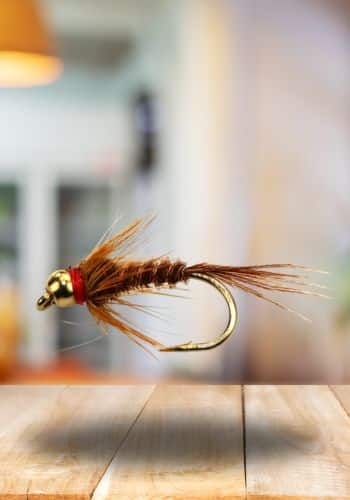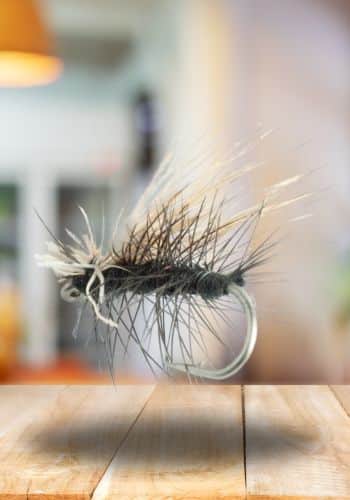 Elk Hair Caddis
Both Elk Hair Caddis and Black Caddis flies need to be in your box. These patterns work great in the mornings and evenings.
You'll have to use 4 or 5x tippet to present these flies, but as soon as a hatch starts, fish will have a hard time staying off your line.
Zebra Midges
Midge patterns are always landing fish near Abingdon. The Zebra Midge is great to fish later in the morning or afternoon through some of the riffles and even through the shallower pools.
You may have to use a split shot to get it low.
Gnat Patterns
Small gnat patterns are also great to use at dusk. These flies are annoying for anglers, but candy for trout. Make sure you bring these in size 20-26. They're small, but productive.
Beetles
Beetle patterns will also make for an exceptionally productive time when you're fishing some of the slower moving water.
Abingdon Fishing Season
Abingdon is the most productive from May through October. The runoff isn't too extreme in these bodies of water and the hatches keep the fish looking at the surface. Make sure you hit the pools in the heat of the summer. The fish will be low.
Abingdon Fishing Report
The East/West Fork Dry Run always seems to be fishing well in the spring as soon as runoff and the spring melt has subsided. The fish are starving and are willing to eat just about anything you throw their way.
The last time I was there, the fish were often in the pockets behind some bigger boulders and lay downs that I found up against the banks. Be patient! These fish are spooky.
Conclusion
East Coast fly fishing is an entirely different experience than you can find in the West or even Midwestern states. It'll challenge you, but the peaceful feeling it provides is unlike any other. Do yourself a favor and make a visit to one of the birthplaces of fly fishing in the United States.
I love fly fishing in Abingdon, and my family loves spending time in the lovely small town and nearby wild areas. It's a visit you'll never forget.
Amazon and the Amazon logo are trademarks of Amazon.com, Inc, or its affiliates.
As a part of the Amazon Associates Program and other affiliate programs, Into Fly Fishing® may receive a comission if you order products through links on this website.