As an Amazon Associate I earn from qualifying purchases.
There's a lot of great fly fishing in Virginia. I may be biased, but I think it's one of the best fly fishing destinations in the southeastern states. From spring-fed rivers full of trout to large winding rivers full of smallmouth and largemouth bass, there's truly a bounty of fish.
As a Virginia native, I've been fishing these waters nearly my entire life. In the last few years I've been fly fishing exclusively, constantly on the hunt for the best spots for trout fishing in VA. I also do a fair amount of bass fishing on my local waters as well.
There are some incredible fly fishing rivers in Virginia. However, you shouldn't overlook the Blue Ridge mountain streams or the local lakes. On top of that, you can find some great fishing in the bay and down in Virginia Beach.
So, if you're looking to come to fish the Old Dominion state, then keep reading. I'll cover all the different spots where you can find fish and what kind of fish are there.
As a part of the Amazon Associates Program and other affiliate programs, Into Fly Fishing® may receive a comission if you order products through links on this website.
Why Fly Fish Virginia?
Virginia has a bounty of different fishing opportunities. There are several large rivers running through the state where you can target your choice of freshwater fish.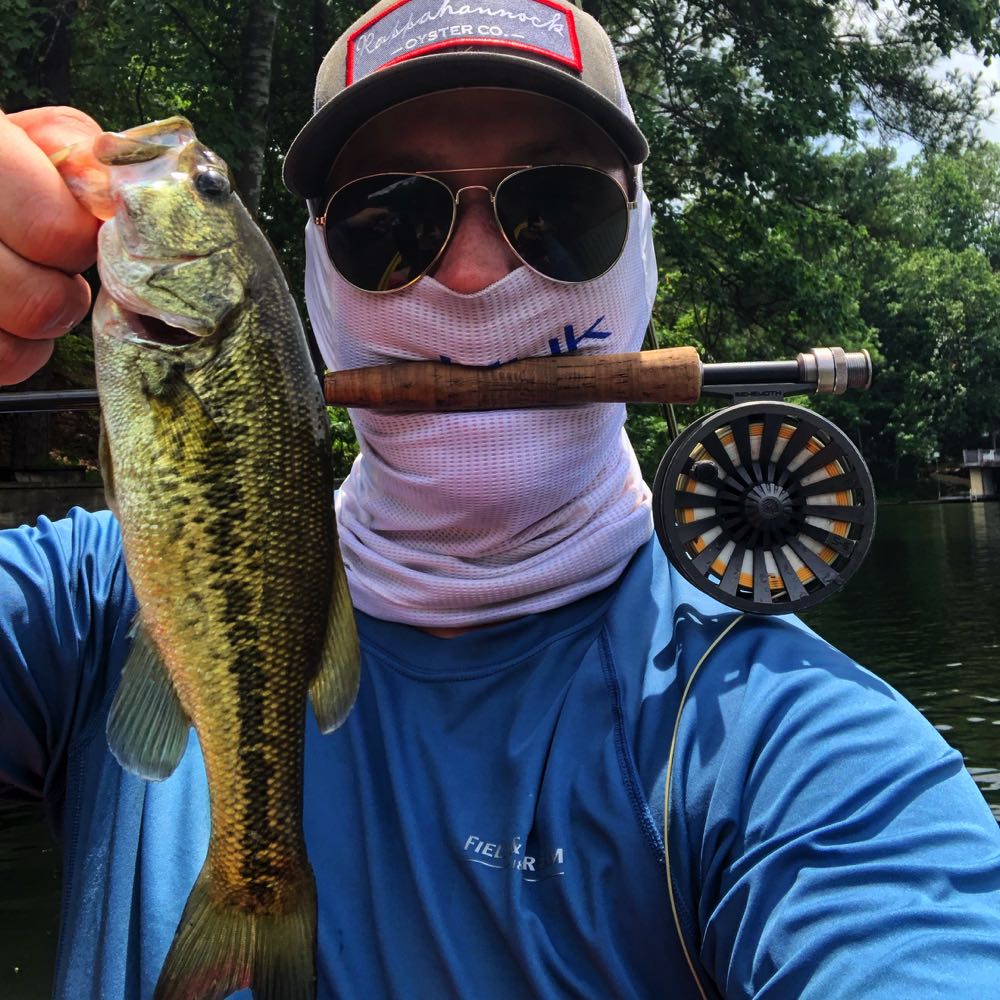 On top of that, there's also plenty of smaller water. Limitless farm ponds, local lakes, and mountain streams hold the state fish, brook trout.
Virginia Fly Fishing By Species
Below, I'll go over three different species of fish that you can find in abundance in Virginia. Don't fret if you don't find the fish you're looking for, because chances are Virginia has it too!
Brook Trout
The mountain streams that wind throughout the western half of the state are home to native and stocked brook trout. Small nymph patterns work well year-round, and different Adams and terrestrials work well in the warm months.
Rainbow Trout
There are several spring creeks and tailwaters that host a strong population of both wild and stocked rainbows. Nymphs and streamers work well, and during hatches look for BWOs. In the summertime, terrestrials are the ticket.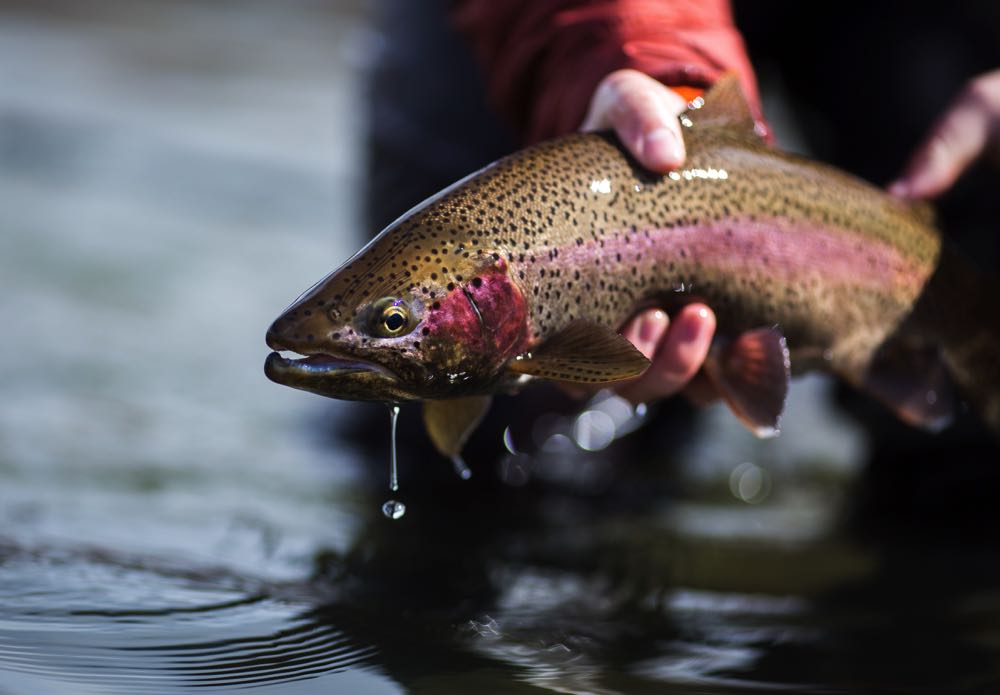 Smallmouth Bass
One of the best smallmouth rivers in the country runs through the southwestern part of the state. The New River is ideal for large smallies, and the James and Shenandoah are no slouches either. Crawfish, streamers, and poppers work well year-round. Cicada flies in the summer are deadly.
Best Fly Fishing Spots in Virginia
Below, I'll cover several different rivers and lakes that are all great for Virginia trout fishing. No matter what species you're looking for, chances are the list below will have that fish in it.
If that seems enticing, then check out the list below. Do some exploring and see which ones will work best for you and which ones are closest.
Fly Fishing Rivers in Virginia
First off, I'll cover some of the best rivers for fly fishing in Virginia. They hold bass, panfish, trout, and even musky. Check it out and see for yourself!
The New River
Tucked away in the southwest corner of the state, the New is regarded as the best fly fishing in Virginia for smallmouth and one of the best in the country. On top of having great fishing, it's also regarded as one of the oldest rivers in the world.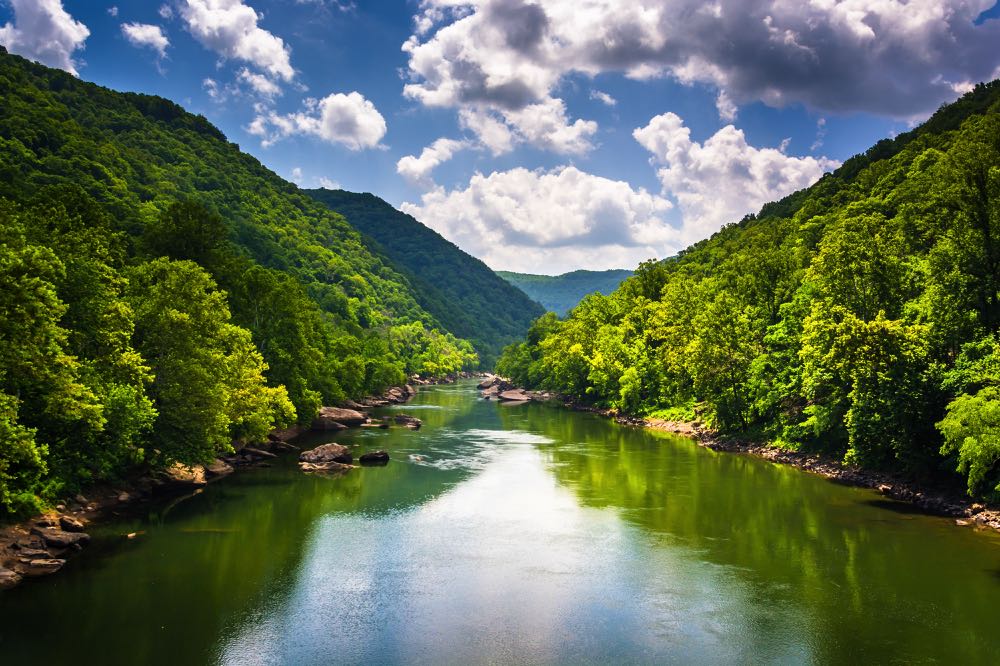 If you're going after smallmouth, then spring, summer, and fall are the best times to find them. Poppers are great for topwater. Subsurface you should be using crawfish and streamer patterns that imitate the natural forage.
The Rapidan
Running through north-central Virginia, the Rapidan is one of the most pristine native brook trout rivers in the state. The Mr. Rapidan fly was named specifically after this river, and it works very well.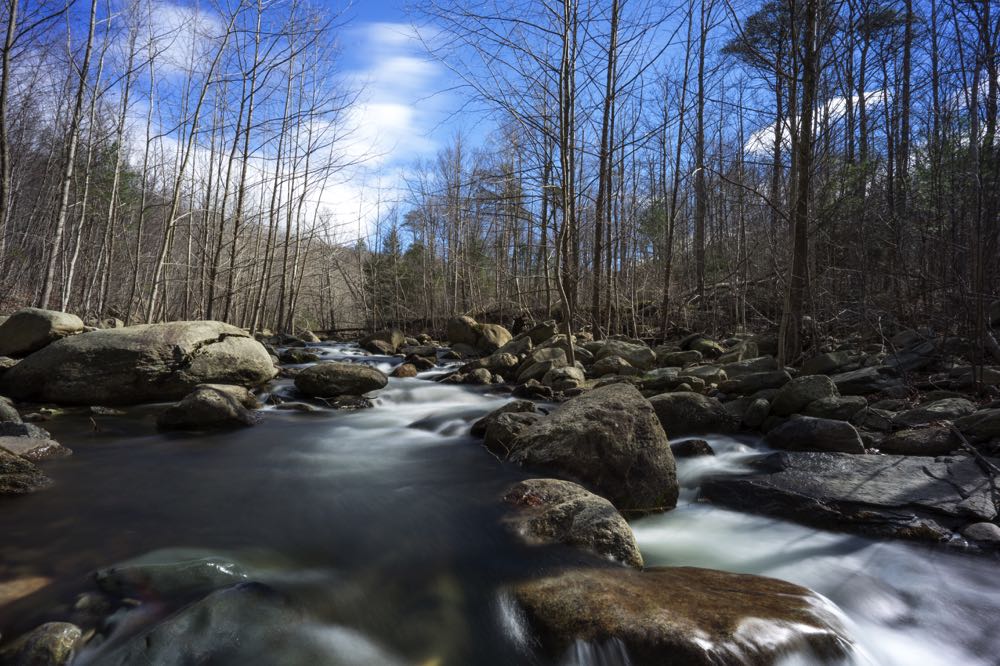 The trout section is located in Shenandoah National Park. Lower sections produce different kinds of bass, catfish, and panfish. Many spots of this river are very easy to get to. Private sections need permission and a possible four-wheeler to get in.
Jackson River (Tailwater)
Regarded as the best wild trout stream in the state, the Jackson is known to produce large rainbow and brown trout. Big fish eat streamers during most of the year, and hatches in the spring can produce wonderful days.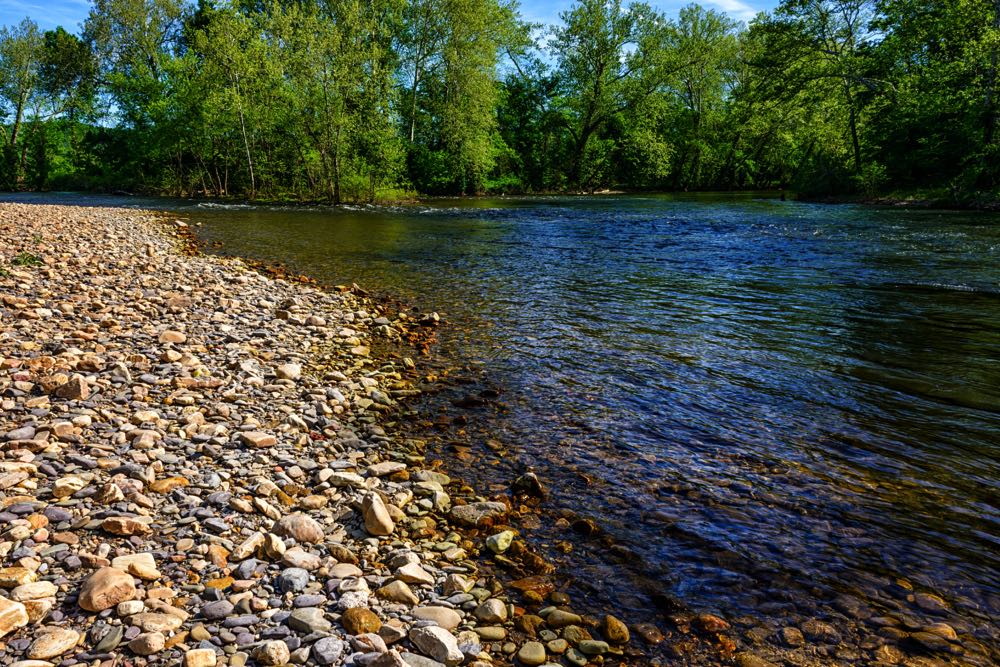 It's not near a major town or city, so it takes most people a decent drive to get here. It's located in the western part of the state in the mountains. There are many boat ramps that you can use to access the river.
The Shenandoah
Located in the northwest portion of the state, the Shenandoah is arguably one of the prettiest rivers in the state. It meanders through the valley, and the fishing is pretty good too.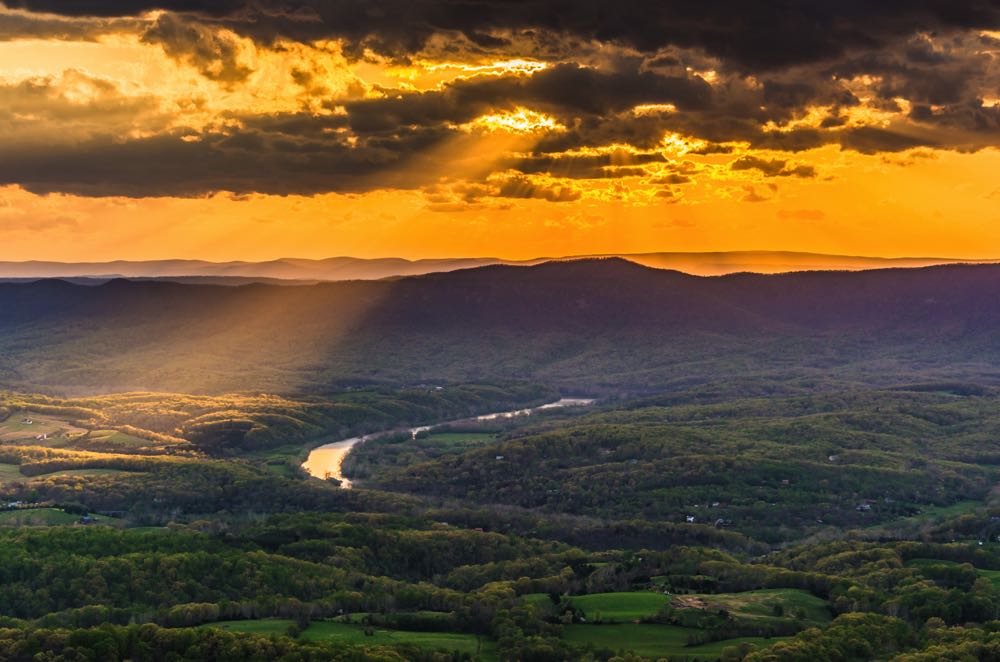 Anglers can expect to catch both smallmouth and largemouth bass. Poppers work well in the mornings and evenings, while streamers, crawfish, and other subsurface lures work well during the day when the sun is at its peak.
Mossy Creek
This river is very easy to get to and is located in the Valley in the western portion of the state. Stocked annually, the river has a difficult time maintaining wild trout, but this spring-fed river stays in perfect conditions year-round to grow huge fish.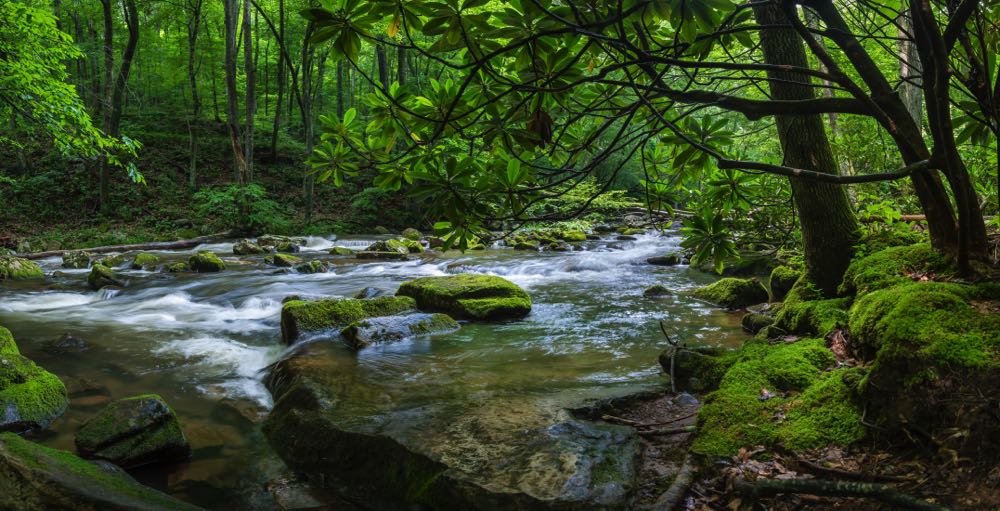 There are tons of hatches that occur in the spring and early summer, making dry fly fishing great. Terrestrials are ideal for the summer. The river stretches through pastures, so there are plenty of hoppers for the fish to eat.
Fly Fishing Lakes in Virginia
Now that I've touched on the rivers, let's go over some different lakes in the state. Below is a list of five different lakes where you can have a great time with a fly rod. Check them out!
Seasonally Stocked Lakes
Due to Virginia's hot summers, it's difficult for lakes to maintain trout year-round. There are some lakes that do, which are listed below, but many lakes are regarded as put and take by the state.
These are all over the state. Easily find them on the Virginia Department of Game website. You can use a number of tactics to catch these fish in lakes. Oftentimes these lakes are usually pretty easy to get too as well.
Lake Anna
Located in central Virginia, Lake Anna is a power plant lake. Largemouth bass can be caught year-round when fishing next to the plant. The waters stay warm enough for bass to be active throughout the year.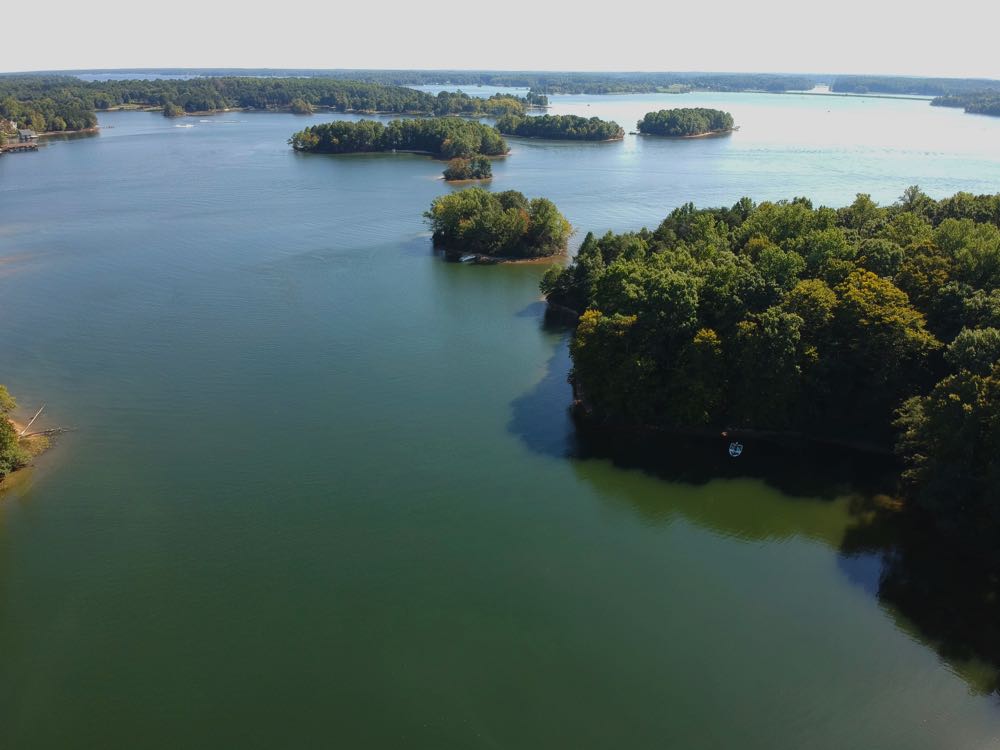 There are many different docks where you can find to access the lake. Poppers work well in the mornings and evenings when the temperatures rise. Crawfish are great year-round, but you may need a sinking line during the cooler months.
Lake Moomaw
This lake feeds the Jackson Tailwater. It's deep enough for trout to survive the hot summers, and the fact that it's in the mountains helps keep it a touch cooler as well.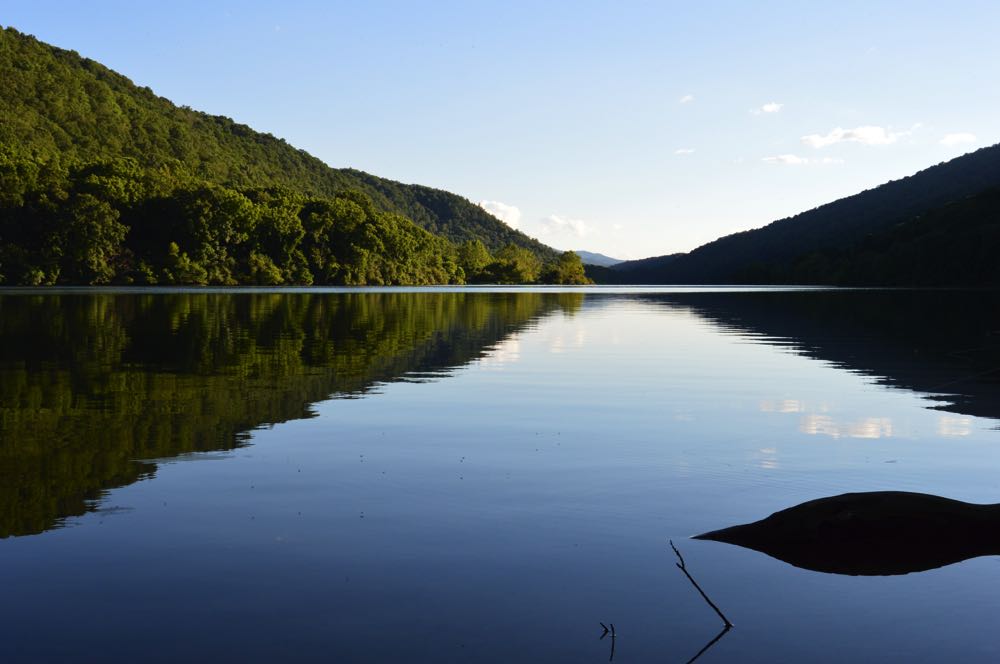 You can fish for bass, panfish, and trout. Throwing dries to rising fish can be great in the warmer months. The fishing slows down during the winter, so it's best to fish here during the spring, summer, and fall.
Laurel Bed Lake
A mountain lake in Southwest Virginia, Laurel Bed is 330 acres and is stocked in the fall with trout. Fishing for trout is usually excellent from fall to around June. They can be caught in the summer too, though. Look for where a cool spring enters the lake.
Streamers and subsurface catch the most trout, and the spring and summer allow you to throw all different kinds of terrestrials, such as floating and sinking ants, hoppers, and beetles.
Don't miss our full guide to Fly Fishing Around Connecticut.
John H Kerr Reservoir (Buggs Island)
This lake is located on the very southern border of the state, and some of it is also in North Carolina. It's very easy to access as there are many public fishing areas as well as boat docks that you can launch from.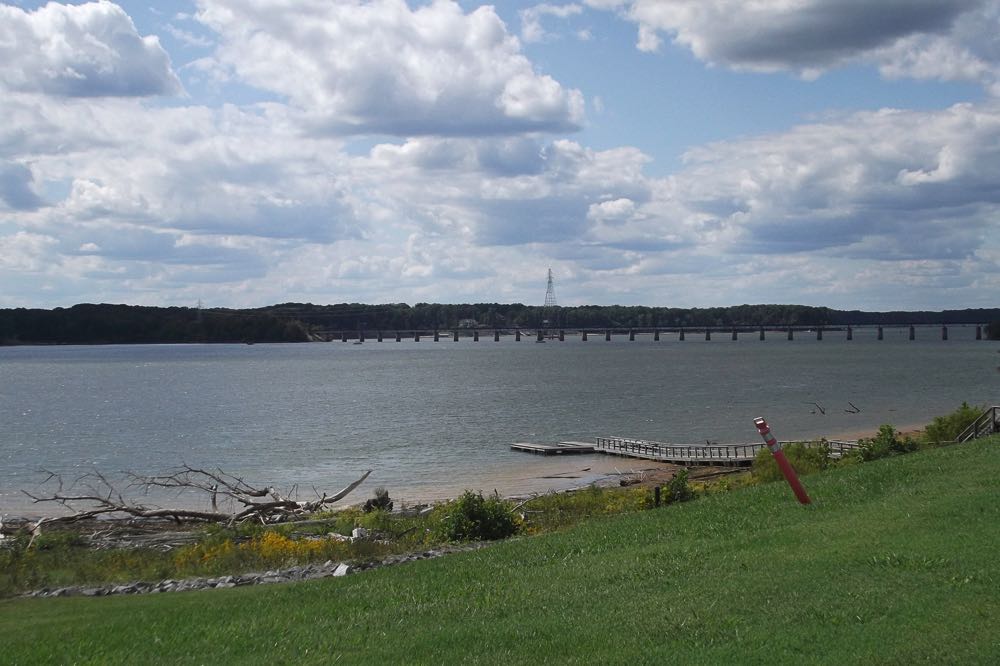 It's regarded as one of the best largemouth bass fisheries in the country, with 2-4 pound bass being very common to catch. Look to break out a larger tippet and your slightly larger fly rods when fishing here. This is also a great lake to catch panfish as well as crappie.
Virginia Fly Fishing Seasons
The great thing about fly fishing in Virginia is that it can be done year-round. Spring and fall are ideal for all kinds of fish, and even in the summer and winter, you can seek out spring-fed rivers that allow trout to feed aggressively.
So, below I'll go into a little more detail about the fly fishing season in Virginia. Each time of year has its own pros and cons, so if you're planning a trip, check out the list and see which one works for you.
Virginia Fly Fishing in March/April
Fishing starts to really heat up during these months. There are usually a few hatches occurring, so the trout are looking up and the bass are beginning to move up shallow and enter their pre-spawn phase. Mountain brookie fishing is hot in March and April.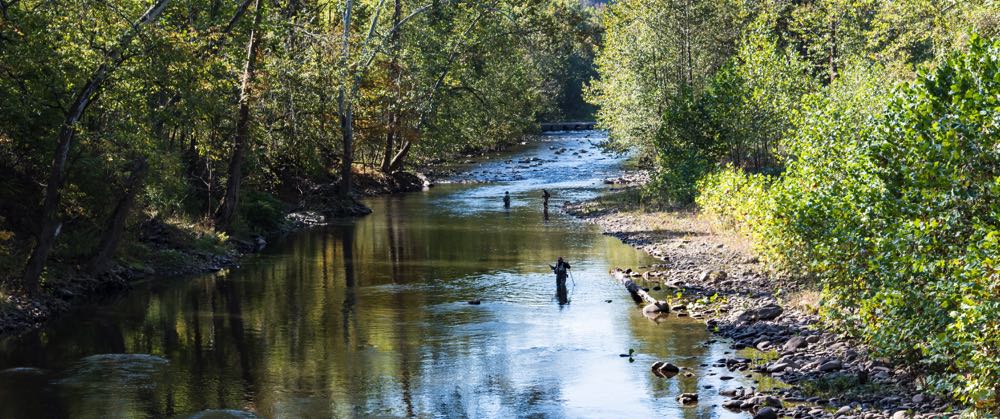 Virginia Fly Fishing in May/June
The weather is now consistently warm, and trout and bass will actively feed for most of the day. Emergers, dries, nymphs, and streamers all work in May and June. Look for hatches from midday to the afternoon hours.
Virginia Fly Fishing July/August
The beginning of July is not too hot yet, so fishing during the middle of the day can still be successful. Towards the middle of July into mid-August, the morning and evening are the most productive hours. Terrestrials are key for trout.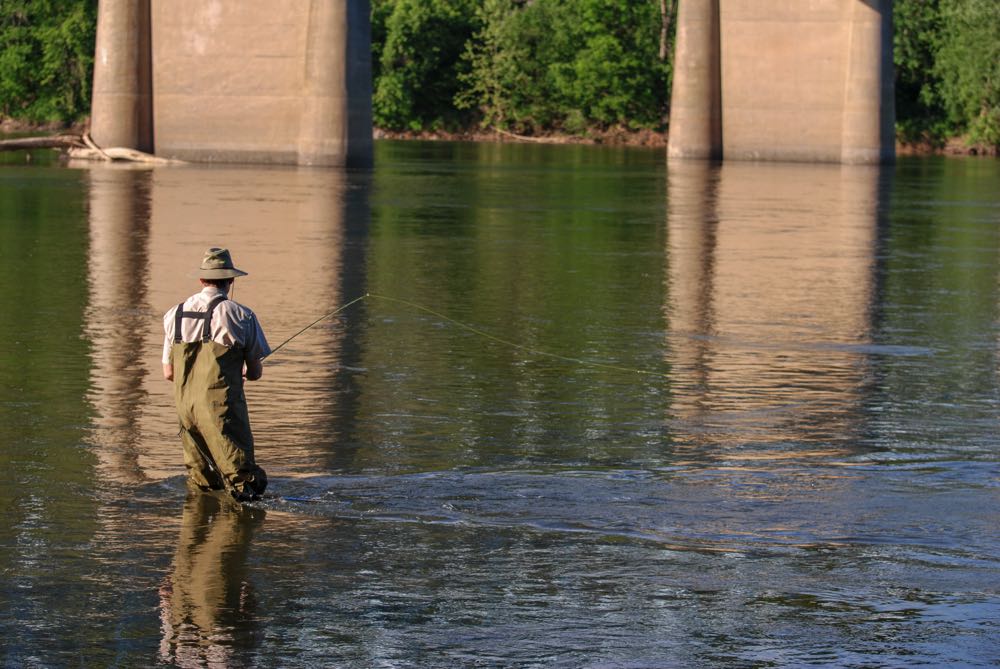 Virginia Fly Fishing September/October
Similar to the spring, this is a great time to be out fishing. Bass are feeding aggressively before their winter dormancy, and cooler water and temperatures make the trout more active as well. I try not to fish for native brookies while they spawn, which is usually mid-October to November.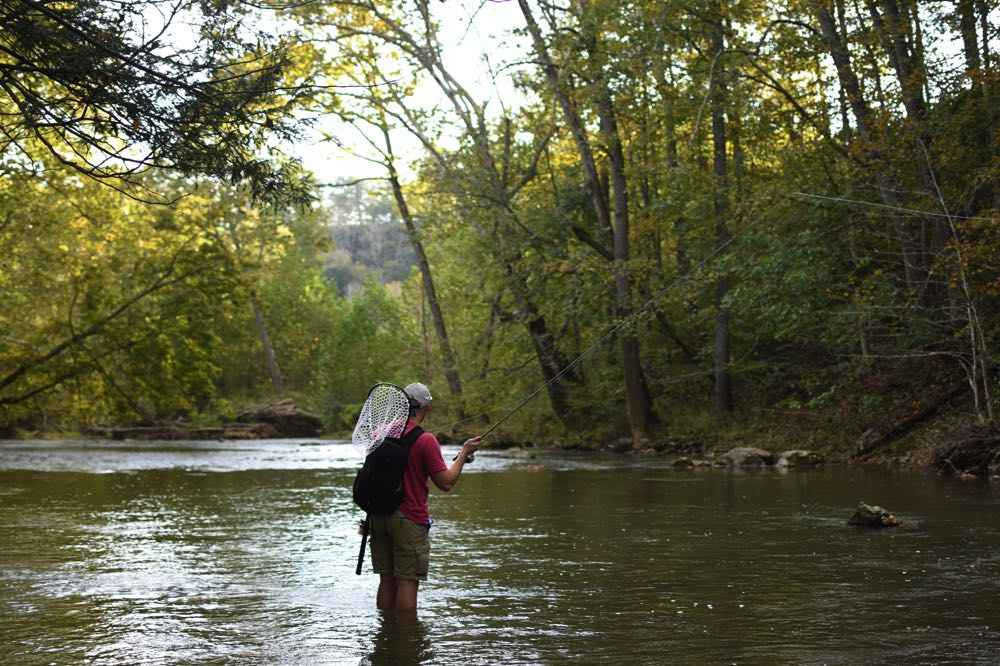 Best Fly Fishing Lodges in Virginia
Below is a list of several different fly lodges in Virginia. Each of them specializes in their own type of fishing, so check them out and see which one you like best!
Rose River Farms
Located in western Virginia, Rose River Farms allows you to fish private water. This spring-fed river lets you catch big trout without having to jostle for a position with other anglers. On top of having their own private water, they also have several luxury cabins available for rent.
Angler's Lane
Also located in western Virginia, Angler's Lane features several different cabins that are all on their own private section of the river. One house even has its own pond stocked with big rainbow and brook trout. It's perfect for anglers of all ages.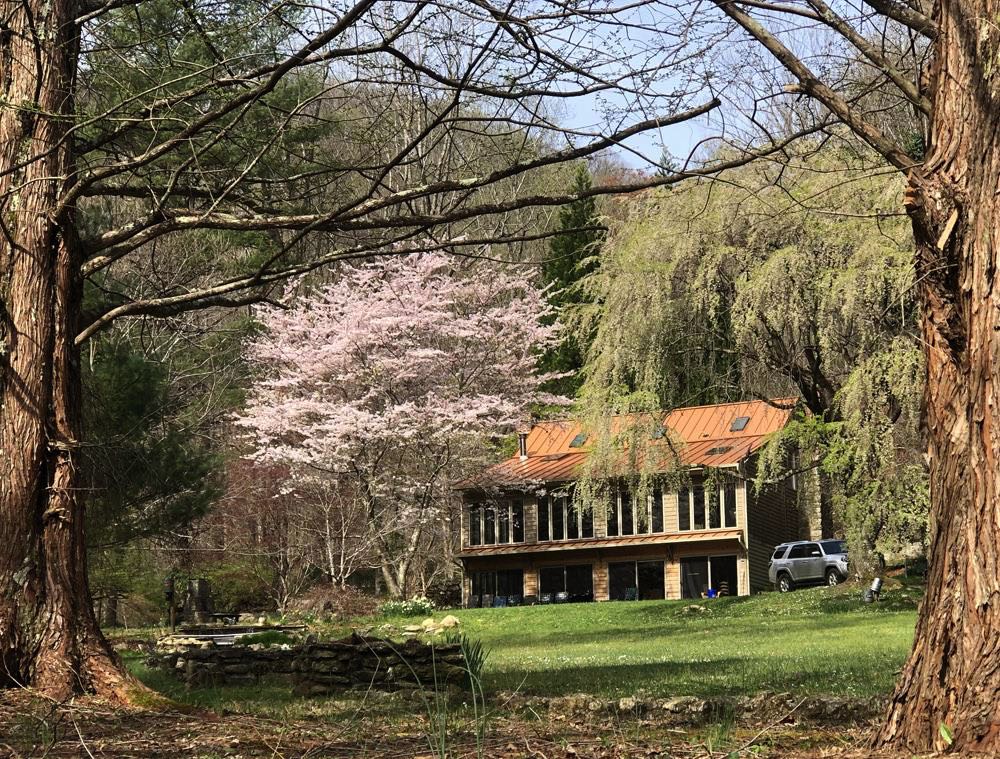 Cedar Springs
Located in southwest Virginia, Cedar Springs Sportsman's Lodge has several different lodging locations. On top of this, they also offer two miles of private river to fish, and you're able to keep up to six fish per day. Stocked daily during the peak seasons, there's an abundance of fish.
Review This Post
Conclusion
Virginia provides year-round fly fishing. Even when the weather seems too hot for a fish to bite, you can always hit up a spring-fed river for trout or one of the larger mountain rivers for some great smallmouth fishing.
If you're looking to get away and fish somewhere new, then check out the Old Dominion state. It doesn't matter what time of the year you want to come, chances are the fish will be biting.
So, book a trip at one of the lodges above or find your own spot. There are plenty of camping sites and hotels near major rivers and lakes in the state.
Amazon and the Amazon logo are trademarks of Amazon.com, Inc, or its affiliates.