As an Amazon Associate I earn from qualifying purchases.
The best sinking line for fly fishing will need to fit your needs as an angler. A fly line that can sink at the appropriate rate and put your fly directly in front of the fish. Giving you the best chance of catching it.
Now, if you're new to fly fishing or to the world of sinking lines then have no fear. We will be going over five different products as well as some features in sinking lines that can help you become a better angler.
Compare Sinking Fly Line
This blog is reader-supported. As an Amazon Associate, I earn from qualifying purchases.
So, check out the information below and use it as a guide to helping you find the right sinking fly line for you.
Quick-Look: Best Sinking Fly Line
★ #1 Sinking Line Overall: Rio Mainstream★
What is Sinking Fly Line?
A sinking fly line is a line that is attached to the backing on your reel that when cast out into the water will begin to sink. This is done to help get your fly down deep to trout holding on the bottom of lakes and rivers.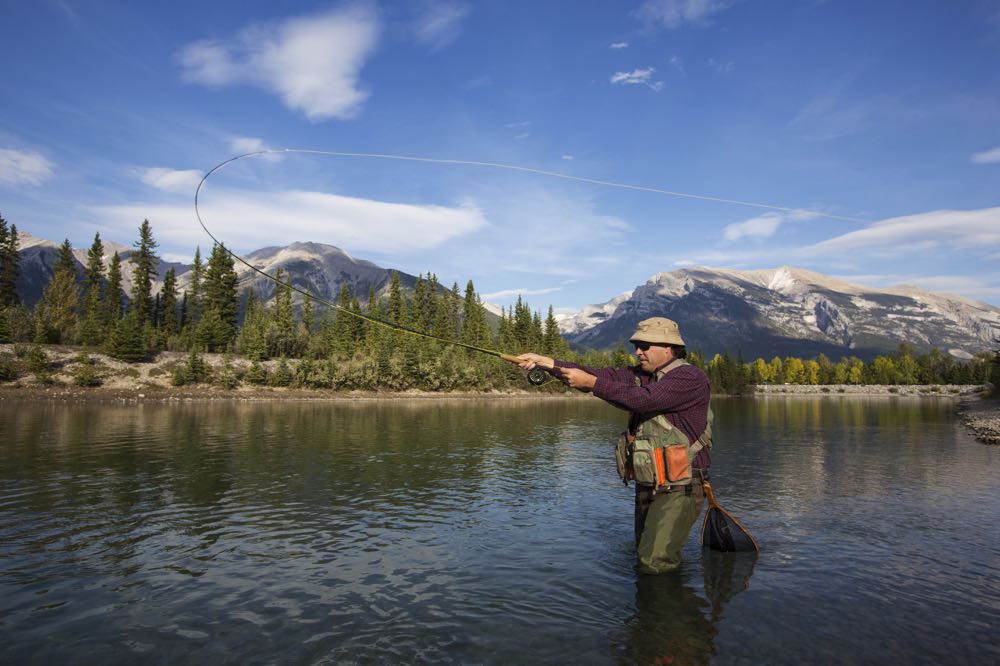 A full sinking line is different from a sink tip line. Instead of the first section of the line sinking, you get your whole fly line. Making it ideal for fishing in areas where a sink tip line just won't get deep enough.
When To Use a Sinking Line
You'll use a full sinking line when a sink tip is just not good enough. That's why it's regarded as the best-wet fly fishing line. If you ever need to get a big streamer down to the bottom of a lake or river in a quick manner then this is the line for you.
When you're fishing in a fast current you'll want to get your streamer down quickly. That's where you need to have a full sinking line. This also goes for when you're fishing from a boat that is floating downstream.
Most fish caught on a streamer are going to be holding on the bottom of the river near structure. A floating line will not allow your fly to get low enough for these fish to see your fly.
Basic Types of Sinking Fly Line
There are four basic types of sinking fly line. Each of them has its own specific use that is going to work best in different scenarios. Below, we're going to go over these to let you know how each of them works.
Weight Forward
A weight forward is going to have a thicker and heavier taper in the first ten feet of the fly line. This is going to allow for longer and more accurate casts that turn the fly over easier.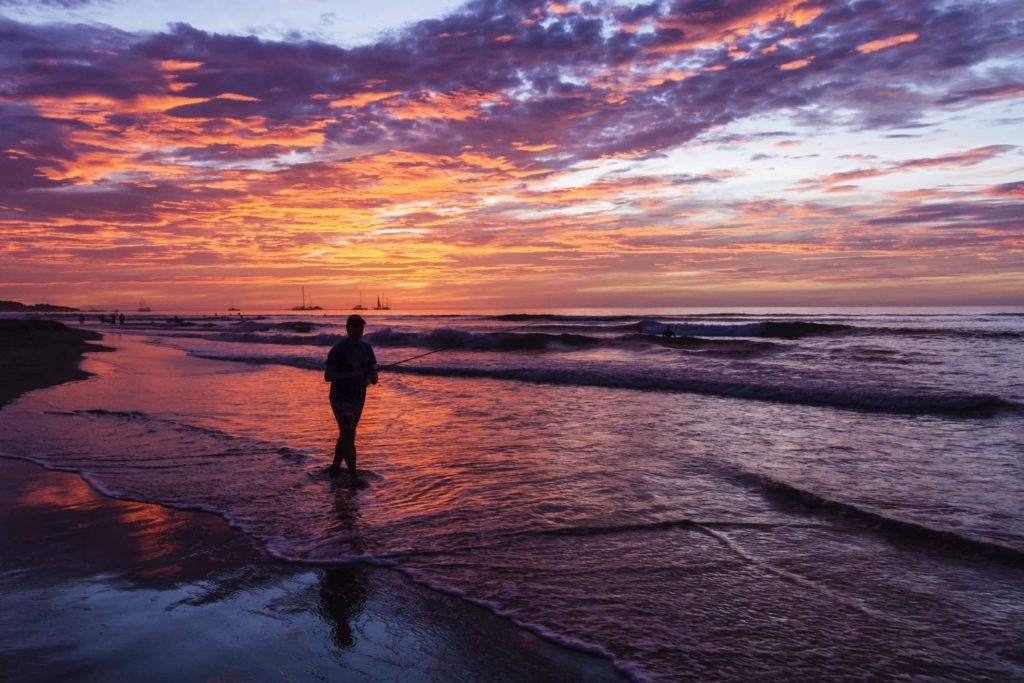 Double Taper
On a DT the first fifteen feet of fly line widens very slowly. This makes the front half of the line broader and allows for a very light touch when casting your fly. However, this makes it more difficult to cast in windy conditions.
Level Taper
A level taper is a fly line that is the same width, and weight throughout. These are not ideal for most fishing conditions. However, they are also the cheapest line you can find.
Shooting Taper
A shooting taper allows you to cast further and get the fly out in spots that are too far away for a regular WF taper. use these to make long casts to the opposite side of the river bank or to the shore of a lake while fishing from a boat.
Sinking Fly Line Weight
When purchasing your sinking fly line you should ensure that you are purchasing the correct weight. If you have a 5 wt rod and reel then you'll need to purchase line that matches those. Otherwise, your casting will be thrown off.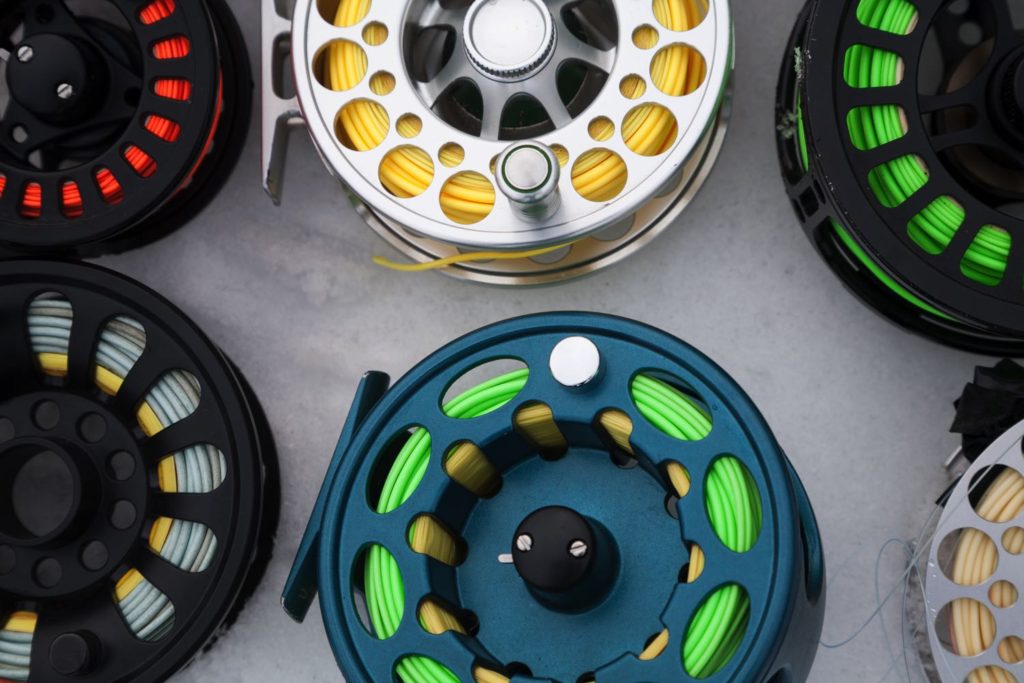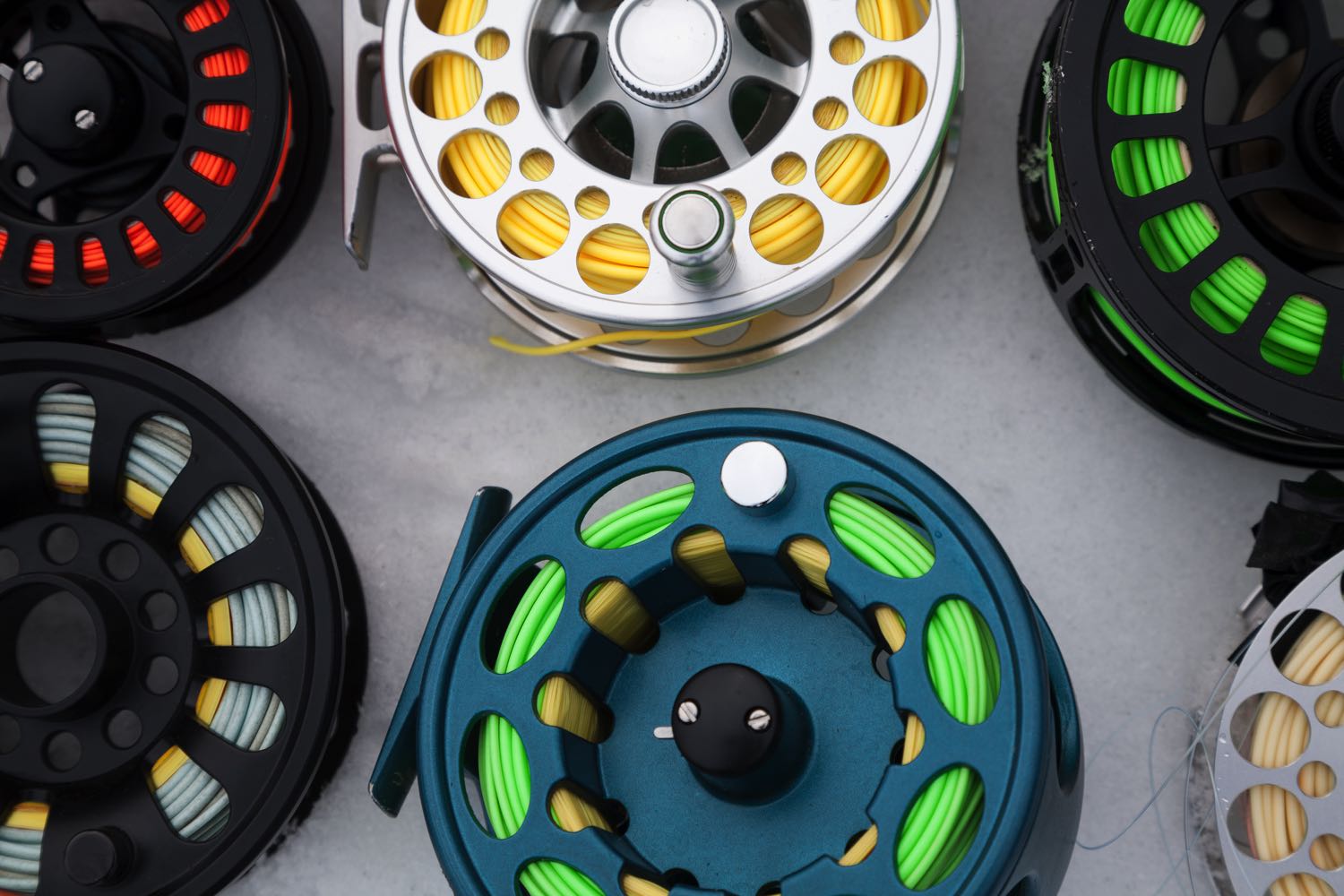 Your weight is also important because it will determine how they are and how well it can manipulate larger fish. If you plan on fishing for brook trout or panfish then a 1-3 weight line will be ideal.
If going after saltwater or larger freshwater fish such as pike, musky or salmon then you would need something larger. Usually somewhere between a 9-14. With a 14 being used for only the largest of fish.
Length of Sinking Fly Line
Most fly line is going to be around 100 feet in length. This, plus your backing is usually more than enough to haul in even the biggest of fish. So, typically you'll have around 200 feet of line on the reel if you include the backing.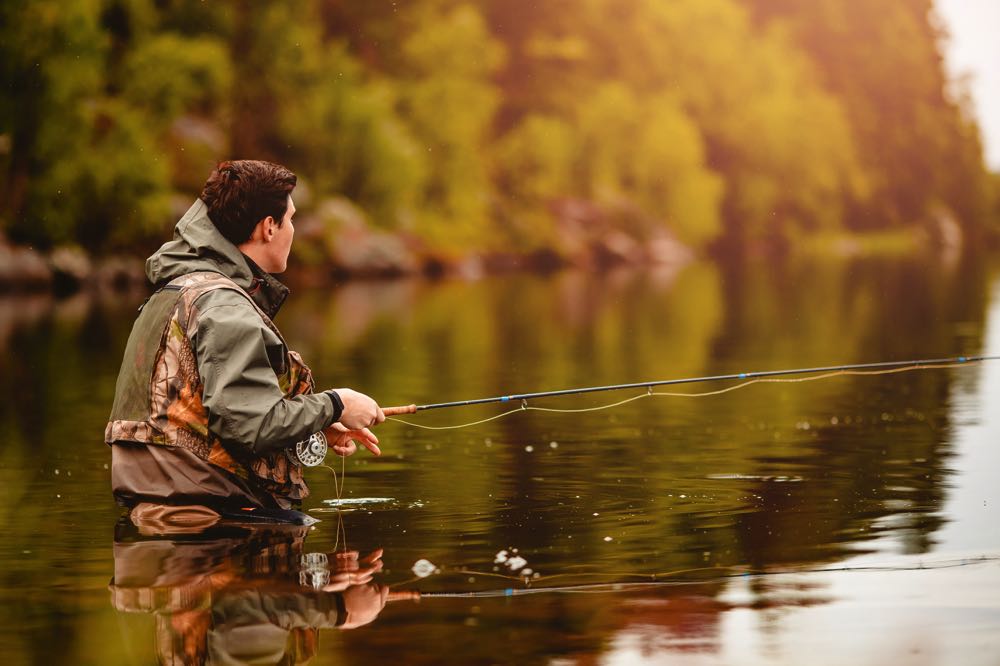 Some companies do make larger spools, but it's usually just an extra ten or twenty feet. Which is not enough to warrant needing those extra few feet. If a fish has taken off 200 feet of backing and line those extra 10 will most likely not make a difference.
The amount you recover on the spool from the store will be more than enough. If you feel like you need more than you can talk to the store owner about putting on some extra backing.
Features to Look for in Sinking Fly Line
There are many different features that a fly line can have. Each of these will either hamper or benefit your time out on the water. If you choose the wrong type of line then you could have a long day ahead of you.
So, below we cover four different types of features. Each of these is some core elements that each fly line should have and they're something you should keep in mind when picking out line.
Line Color
When picking out a sinking line color you'll want something that is not too bright. A dark blue, brown, green or black. Something that won't immediately catch a fish's eye and spook it away from your fly.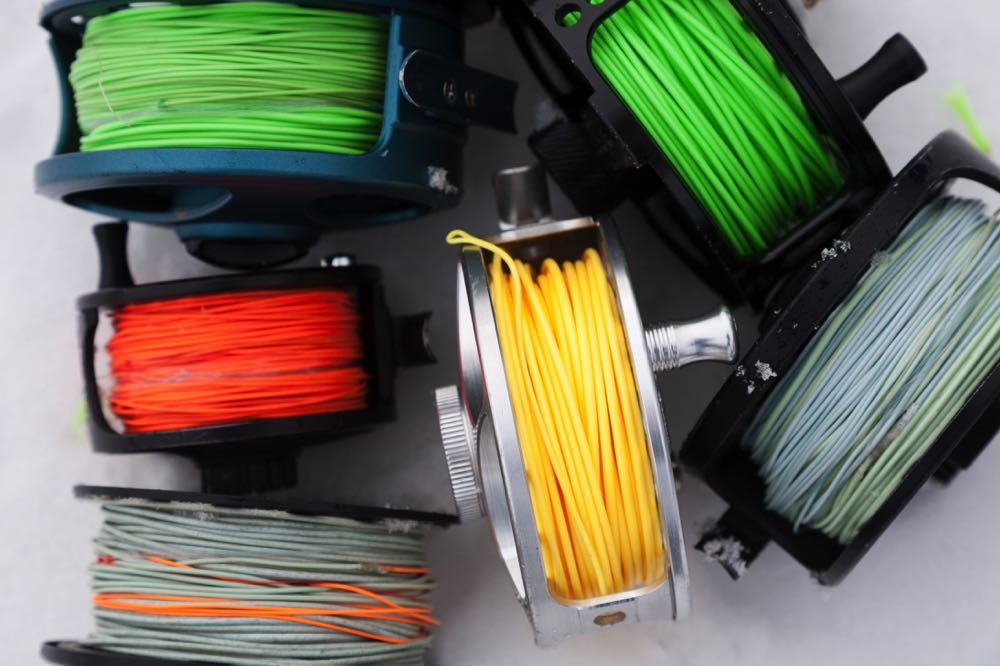 A floating line does well with having a bright color, but stick with the darker varieties for sinking. Stripping a streamer in on a bright orange line could cause the fish to get startled and won't attack your fly.
Sink Rate
There are seven different types of sink rate for sinking lines. With 1 being the slowest and 7 being the fastest. The sink rate is called the IPS or inches per second. You need to know how fast it sinks so you can get it down to the strike zone.
the type 1 line will sink at a rate of 1.5-2″ per second. Where the type 7 line will sink at a rate of 7-8″ per second. The type 7 is best used in water that is 10-20′ deep. This is a great line for searching lakes for fish.
Temperature Control
Fly lines now are being used in all types of weather. From hot tropics fishing to nymphing tailwaters in wintertime. So you need to ensure your line can hold up to these conditions.
The line can expand and contract with the weather and if you're not using a line that is rated for an extreme temperature then you could find yourself with a fly line that is either broken or not working properly.
Connector Loop
Having a connector loop at the end of your fly lines going to allow you to quickly and easily tie on new leaders while fishing. Instead of having to pick apart a knot all, you have to do is clip away the handshake knot and reattach the new leader.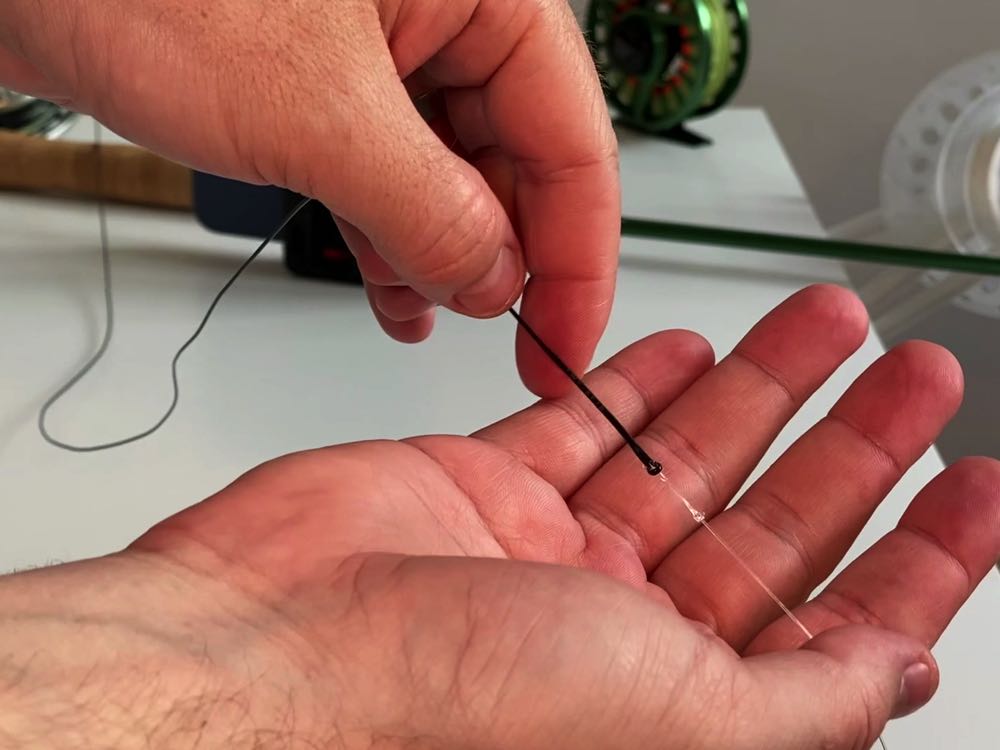 This is going to allow you to change out leaders for smaller or larger sizes very quickly, and it also makes setting up your fly reel much simpler.
Both are going to lead to you having your fly in the water for longer periods of time.
The Best Sinking Fly Lines
Below is my list of the best sinking fly lines on the market today, based on the above criteria as well as on overall quality, durability, warranty and accuracy.
Sunshine Fishing Full Sinking Fly Line
Taper – Weight Forward
Available Weights – 4-7
The Sunshine Fishing Full Sinking Fly Line features a core made of high-quality PVC braided coating. This allows it not only to sink extremely well but also allows for superb casting. Allowing you to cast out further and with better accuracy.
Both ends of the line are also equipped with welded loops. Allowing you to easily attach the backing to the end of the line and to quickly and easily detach, and reattach leaders so that you can spend more time fishing and less time tying.
This line is ideal for the use of a novice or a professional. Ideal for throwing streamers in deep lakes or in deep runs of rivers. It's easy to cast and works well in windy conditions.
Rio Products Mainstream Sinking Line
Taper – Weight Forward
Available Weights – 4-8
For the price, it would be hard to get much better than the Rio Full Sinking Line. Suitable for anglers with all different types of levels of experience. However, made specifically for the novice or average angler.
The front taper is long and strong. This allows for greater accuracy when casting. as well as allowing the fly to have a great turnover which will lead to softer and better presentations.
The durability of this line should be questioned. However, this is not made for guides or anglers who fish every waking minute. It's perfect for the weekend warrior who wants a good sinking fly line.
Compare At:
Trident Fly Fishing
AvidMax
Scientific Anglers Type III Frequency
Taper – Weight Forward
Available Weights – 5-8
Just like the other two fly lines before it, Scientific Anglers Type III Frequency also features welded loops. Along with that, it has a monofilament core that allows for strength and flexibility while casting.
This line is intended to be used for freshwater fishing. If used in saltwater it will eventually crack and will no longer have the strength needed to pull in fish or to cast properly.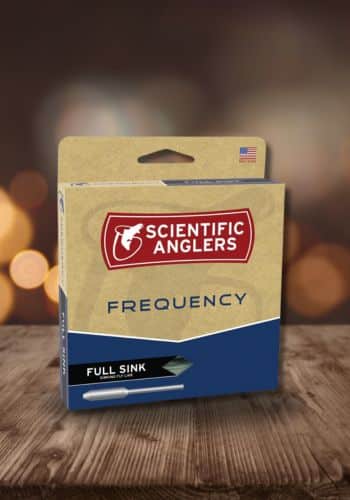 The weight-forward taper of this line also allows for long and accurate casting. Allowing you to put the fly exactly where you want it to go. This is a great line and a step up from some of the other models out there.
Compare At:
Trident Fly Fishing
AvidMax
Scientific Anglers Wet Cel Sinking Line
Taper – Weight Forward
Available Weight – 5-7
The Scientific Anglers Wet Cel Sinking Line features a line that has several different sink rates. They have a type 1, 2, 4, and 6. Allowing you the option to find the line with the perfect sink rate for the type of fishing you plan on doing.
This product is also a great bargain. Coming in at under $40 you're going to get a line that will allow you to get your fly down deep where the fish are, and you'll be able to do it consistently.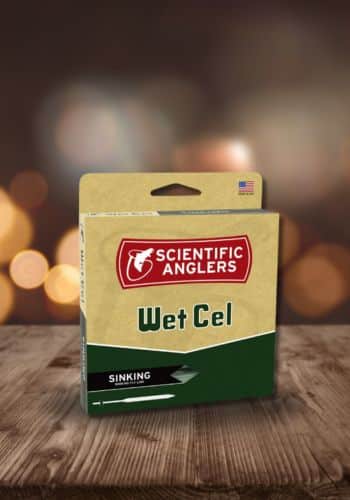 This line will allow you to throw deep nymphs to trout, bass, panfish, as well as streamers to those same fish. If you want to go after larger predator species then a larger line will be needed.
Compare At:
Trident Fly Fishing
AvidMax
Airflo Velocity Sinking Fly Line
Taper – Weight forward
Available Weight – 5-9
After you've been throwing midges and nymphs for a whole winter it's nice to break out the sinking line and start growing streamers to trout willing to now chase baitfish.
Airflo Velocity Sinking Fly Line will get your fly down deep enough so that fish will see it. Without it dropping too fast, that way you can be sure it stays in the strike zone long enough for a hungry trout to come up and take a bite at it.
This line comes in several different sink rates so that you can pick the right one for you. It also comes in several different sizes so that you can match it up to your rod and reel.
Review This Post
Conclusion
A full sinking line is a great piece of equipment. Without it you might not ever be able to get a fish to bite that was located in deep waters. Having this line opens up more fishable water to you.
With the information above you should now have enough information to head out and purchase your own. Use the above info as a guide to help you pick out your own line, or purchase one of the products listed.
You can find all of the products above online, and most can be bought either in-store or through special order with the store owner. So head on out and pick out the best sinking fly fishing line that works for you.
Some images in this post are courtesy of Shutterstock.
Like This Article? Pin it!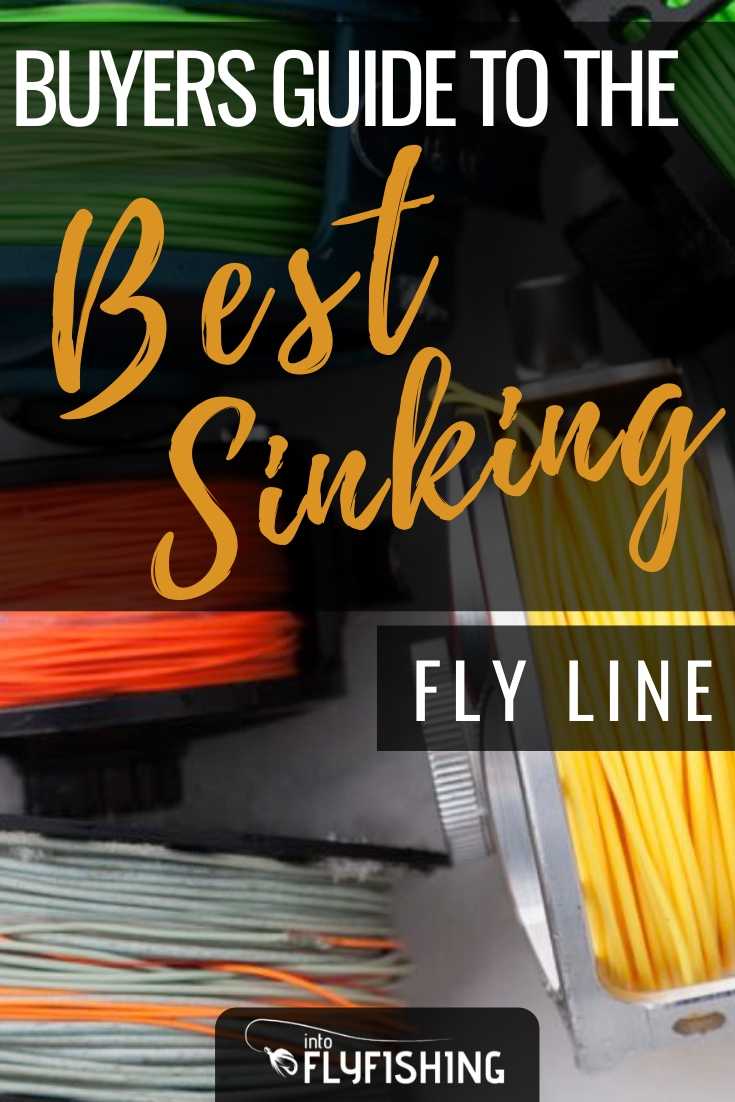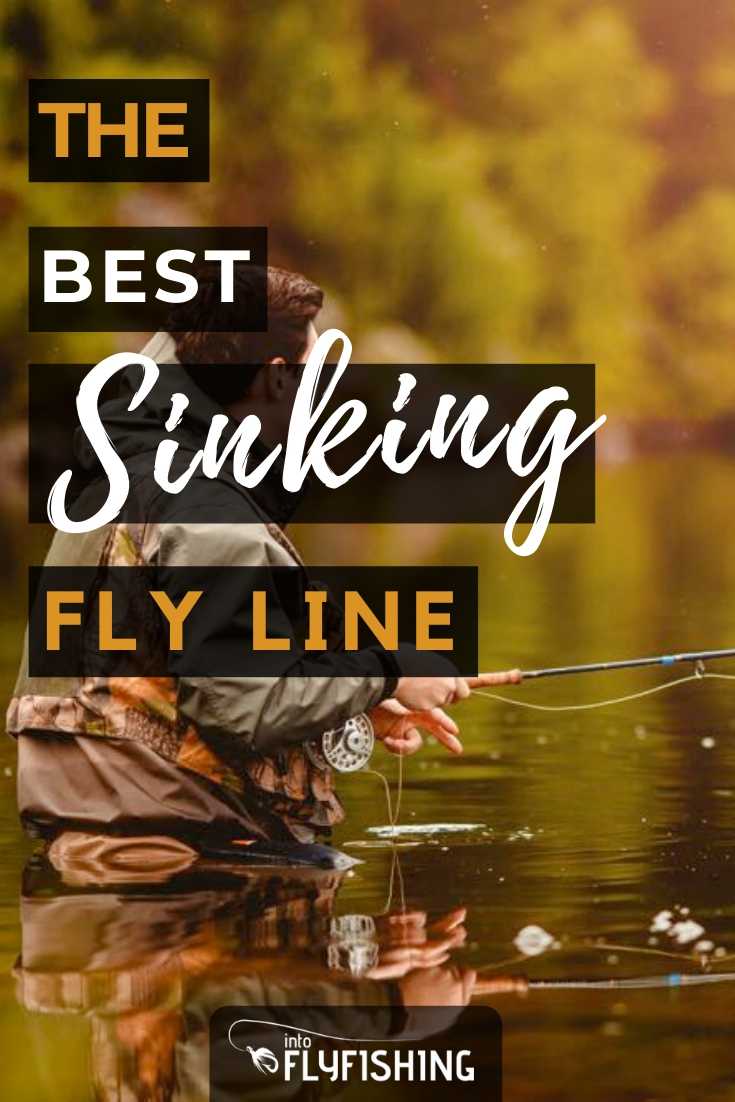 Amazon and the Amazon logo are trademarks of Amazon.com, Inc, or its affiliates.
As a part of the Amazon Associates Program and other affiliate programs, Into Fly Fishing® may receive a comission if you order products through links on this website.