In this post, I'm going to list the best 8wt fly line on the market today as well as some key features to look out for when purchasing in the 8 weight range.
An 8wt line is often an underutilized size. It also seems like people would prefer to throw a 7wt or a 9wt, which in unfortunate because the best 8wt fly line can be used for many different types of fishing.
It can be a great line to use in fresh water or salt water. The strength will allow you to get bigger flies out to where fish and are feeding as well as bring in those big fish to the boat.
So, below I'll cover some different 8wt lines as well as go into depth on what's the best fly line for an 8 weight.
Looking for an 8-weight setup?
Disclaimer: IntoFlyFishing.com is a participant in the Amazon Services LLC Associates Program, as an Amazon Associate I earn from qualifying purchases. Please see our Privacy Page for more information.
When to Use an 8wt Fly Line
The best 8wt fly line is very versatile. You can just as easily take it out on a river and target smallmouth or pike. If you prefer salt water, then you can chase tarpon, redfish, or snook.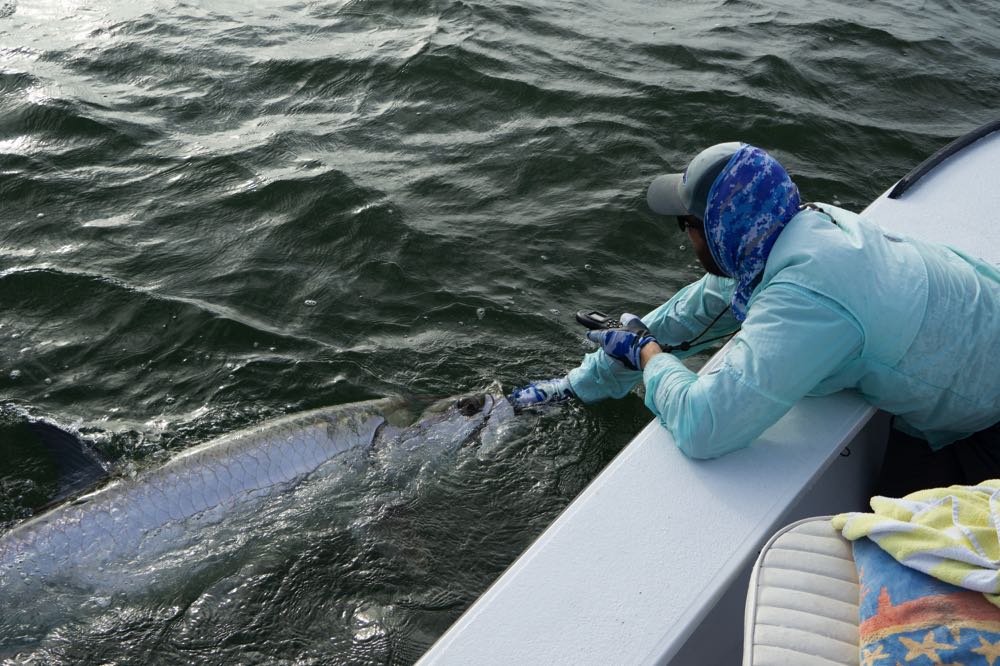 As long as you're not throwing delicate flies to trout or small fish, then an 8wt can be used for just about anything you want.
Understanding 8wt Fly Line Tapers
There are many different types of taper for fly lines. Each of them plays a role in how your fly can be cast and is presented to a fish. So, it's important to know what you're getting. Below, I'll cover the four basic tapers.
Weight Forward Fly Line (WF)
The WF taper is the best fly fishing line for an 8 weight if you want to throw larger flies to fish. The heavier front end allows for easy fly and leader turnover, which lets you put the fly exactly where you want it to be.
Double Taper (DT)
The double taper makes for a lighter touch when you're casting. So, if you need to delicately place a popper on top of the water, then the DT will be ideal for you. Otherwise, it's not that great at casting into the wind.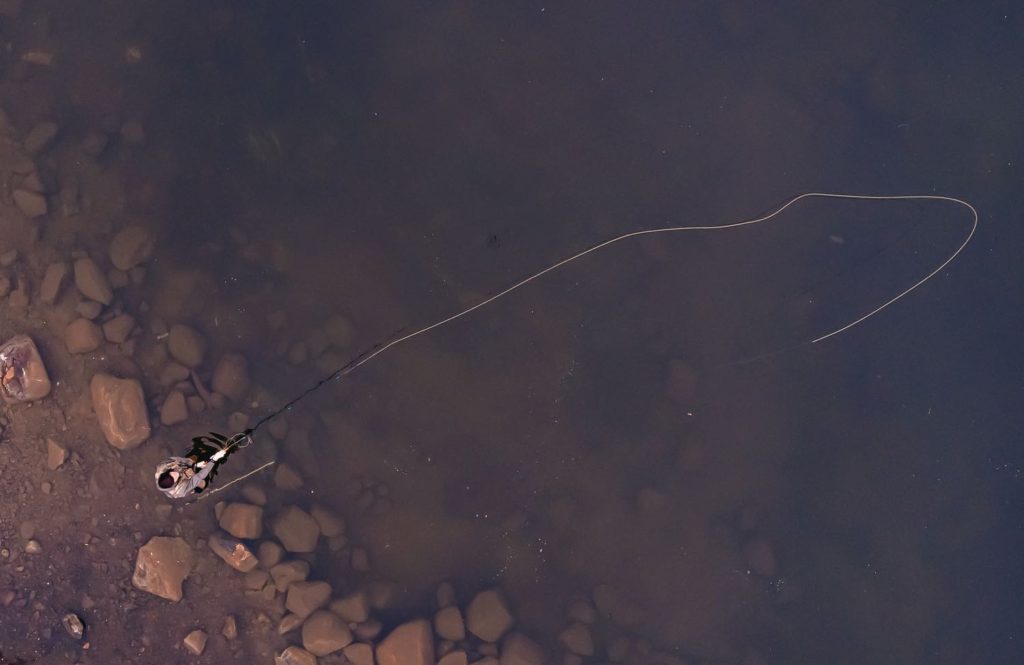 Level Taper (LT)
The level taper should only be used in very specific circumstances. It's not an ideal line for someone who needs to use it in a bunch of different circumstances.
Shooting Taper (ST)
A shooting taper is ideal when you're fishing in big water or in water that you've never been in before. You'll be able to cast farther and get your fly moving to try and locate fish.
Length of 8 Weight Fly Line
Most spools of fly line are around 100 feet. This is long enough to bring in most fish, so there's no need to add more line than what comes with the spool.
If you're really concerned, just get another 100 feet of backing put on your reel. That way, if something does spool you, you'll have the ability to keep fighting.
Features of the Best 8 Weight Fly Fishing Lines
The best 8wt fly fishing line will allow you to fish however you want. This is when you have to look at the features of the line to see which one will throw the flies you like best.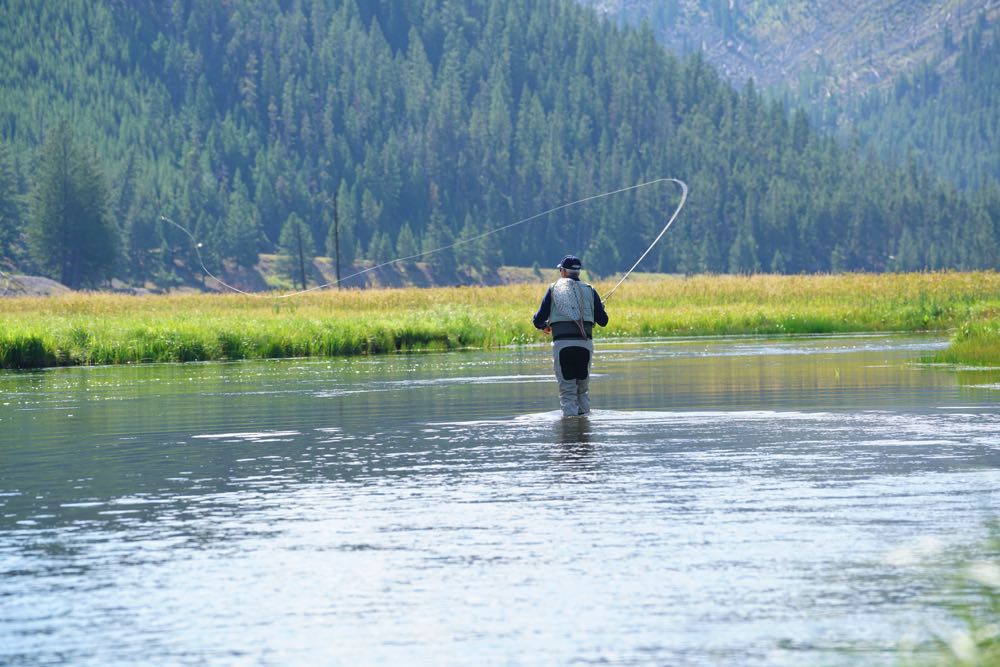 Below, I'll cover four different features that you should consider when purchasing 8wt line. Each has its own pros and cons, so think carefully before purchasing.
Saltwater vs Freshwater
You can technically use freshwater line in salt water, but they're both made to perform best in their home water. A freshwater line has a larger diameter, which helps improve flotation.
Saltwater line is made with a smaller diameter. This helps to cast in the wind. On top of this, many saltwater line cores are very stiff for holding up to tropical weather.
Floating, Sinking, Sink Tip
The best floating 8 weight fly line is great for throwing poppers, large topwater bug flies, or shallow streamers. They can even work when you're throwing shallow crab flies or crawfish flies.
If you want to get down deep, though, then you need to get the best sinking 8 weight fly line or the best sinking tip 8 weight fly line. These will pull your line down to the strike zone where the fish are feeding.
Temperature Control
When fishing in cold rivers or in hot tropical weather, you'll need a line that can hold up to extreme temperatures.
That's where temperature control comes into play. A line made for warm weather won't work as well in cold water situations. It won't cast as well and will lead to breaks in the line.
Specialty Lines
Once you get up top 8wt lines, you'll notice that there are many different types. Not everything is WF, DT, or ST. You'll see lines made specifically for bonefish, bass, redfish, or tarpon.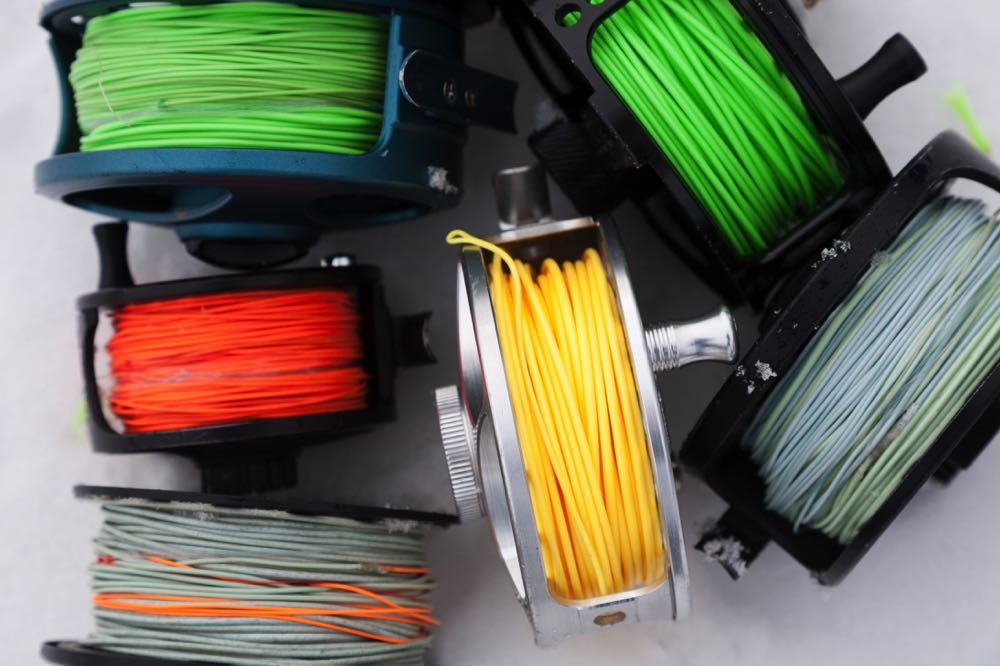 That's because these big fish need big flies, and those lines are made to throw the flies that attract those fish. So, if you plan on only fishing for bass or redfish, then look for a specialty line for those types of species.
Best 8wt Fly Line in 2023
Now that you know all the basics of what to look for in the perfect 8wt fly line, it's time to list the best ones on the market.
The fly line recommendations below are based on all of the criteria above as well as my personal preferences.
Rio Gold
The Rio Gold WF8F has a great tapered design that gives the angler good loop stability as well as the ability to cast long distances. You'll have the confidence to throw just about any fly you think of with this line.
This is a great all-around fly line. Use this to throw streamers to trout and smallmouth or topwater poppers to largemouth. This line is ideal for anglers at every level of fishing experience.
Croch WF Line
The Croch WF8F Line is a great fly line for the angler who happens to be on a budget. It comes in at only 13 dollars, so you'll be able to afford a fly line and some more gear that you need.
This line is meant to cover all the aspects needed for trout fishing as well as for other freshwater fish. You can throw big streamers or bottom feeders effectively.
Piscifun Sword
The Piscifun Sword WF-8F line also comes in sizes 1-10. So, if it turns out you really like this brand, don't hesitate in outfitting your other reels with it.
This is a well-designed line and is great for trout use, but can also be used effectively for chasing other freshwater species.
Conclusion
8wt fly line is very versatile. You'd be surprised at how many different techniques can be used and how many fish can be caught with it.
With the information above, you hopefully now have a better understanding of what an 8wt line is and how to use it. So, there's only one thing left to do. Head on out to your local fly shop and pick some up!
Some images in this post are courtesy of Shutterstock.
Like This Article? Pin It!