As an Amazon Associate I earn from qualifying purchases.
In this post, I'll list the best saltwater fly line on the market.
When choosing the best saltwater fly fishing line you should think about what type of fishing you'll be pursuing. Each line is going to be different and will present you with different pros and cons.
Having a one fly line suits all approach with salt water is a fool's errand. You could easily be chunking large flies to stripers, or throwing smaller crab patterns to redfish in the marshy flats.
That's why below we go over five different types of saltwater fly line as well as some of their features. Below we will help you figure out which fly line is best for you and how you can properly use it to your advantage.
What Makes a Fly Line Better for Saltwater
First off, you'll need a fly line that is made especially for saltwater fishing. Anything other than that will result in a line that will quickly crack and break, rendering them useless and you will be out of $50 or more dollars.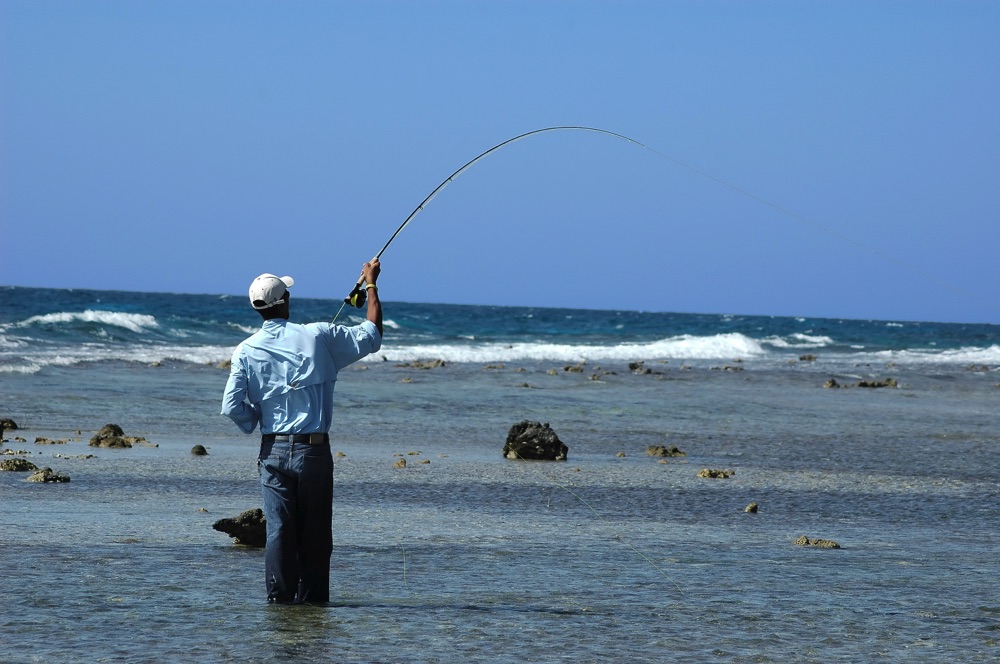 So you'll need one made for saltwater and then you'll have to get a weight that fits the size of your rod and reel. This will ensure you can cast properly. You'll need to be able to cast accurately and with occasional distance. A mismatched line will not allow you to do that.
When to Use Saltwater Fly Line
Anytime you're fishing in saltwater you'll need a line made specifically for it. You could get away with using a freshwater line for a little while as long as you properly clean it after. Otherwise, it will decay and break quickly.
There are all types of lines that can be used in saltwater. Sinking, floating, float tip, weight forward and they all come in a variety of weights. Allowing you to fully customize and maximize your set up.
You'll be able to throw heavy lines to tarpon as well as throwing something smaller to sea trout, and smaller ed fish. Allowing you to delicately present smaller flies as well as big ones.
Best Types of Saltwater Fly Line
Below, we're going to go over several different types of saltwater fly lines. Each of them is going to have its own list of pros and cons. Ensure you think about what kind of line you need and which of the lines below will best help you.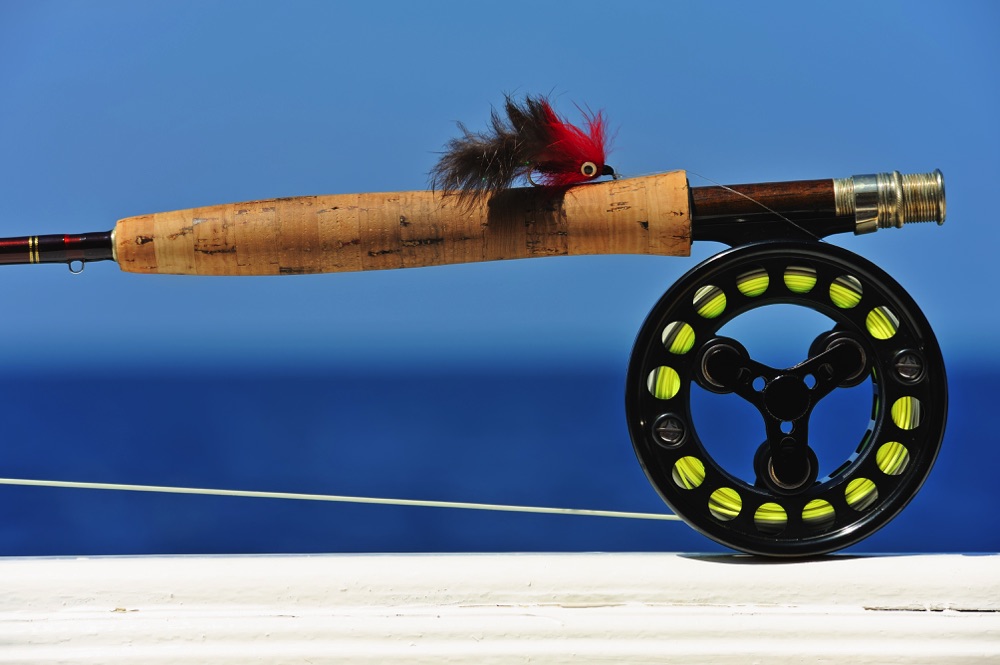 Weight Forward Taper (WF)
The WF taper is regarded as one of the best fly lines for saltwater fly fishing. The first ten feet or so of the line is thicker and heavier. Allowing for strong and accurate casts that will allow you to place a fly gently into the water.
Double Taper (DT)
On a double taper fly line, the first fifteen or so feet will begin to fine very slowly. The rest of the line remains straight. The widening of the line allows for delicate presentations that won't spook fish.
Level Taper (LT)
The level taper is a straight line throughout. This might be thought of as a pro, but it means it's actually hard to control except for very specific circumstances. However, it is very cheap and great for a budgeted angler.
Shooting Taper (ST)
Typically, shooting tapers are used in completion settings to see who can cast the farthest. However, they can be great tools for when you want to cover a lot of water with a streamer.
Saltwater Fly Line Weight
The weight of the fly line should correspond with the size of your rod, reel, fish, and fly. You want something that is going to be strong enough to handle the strength of a tarpon.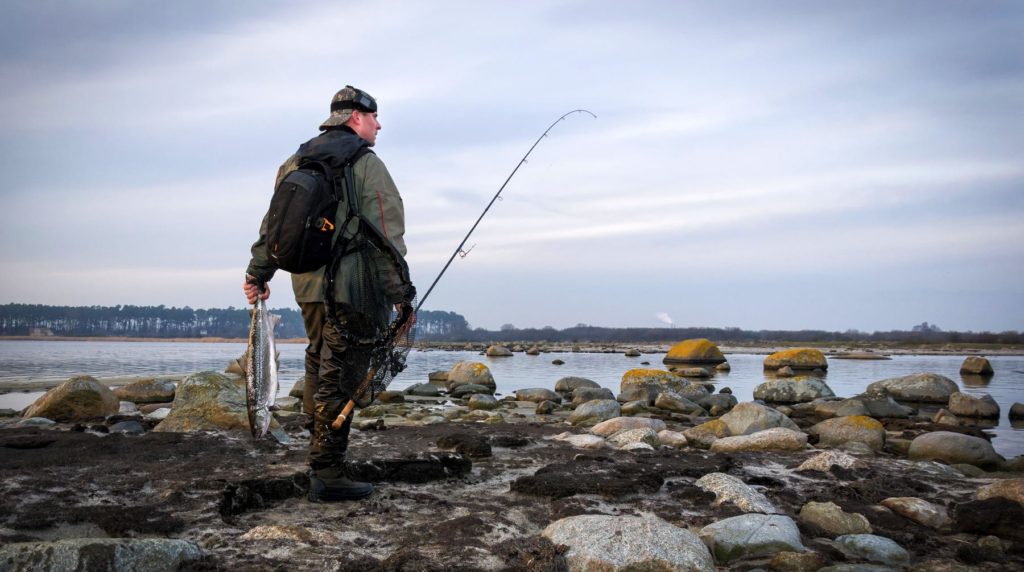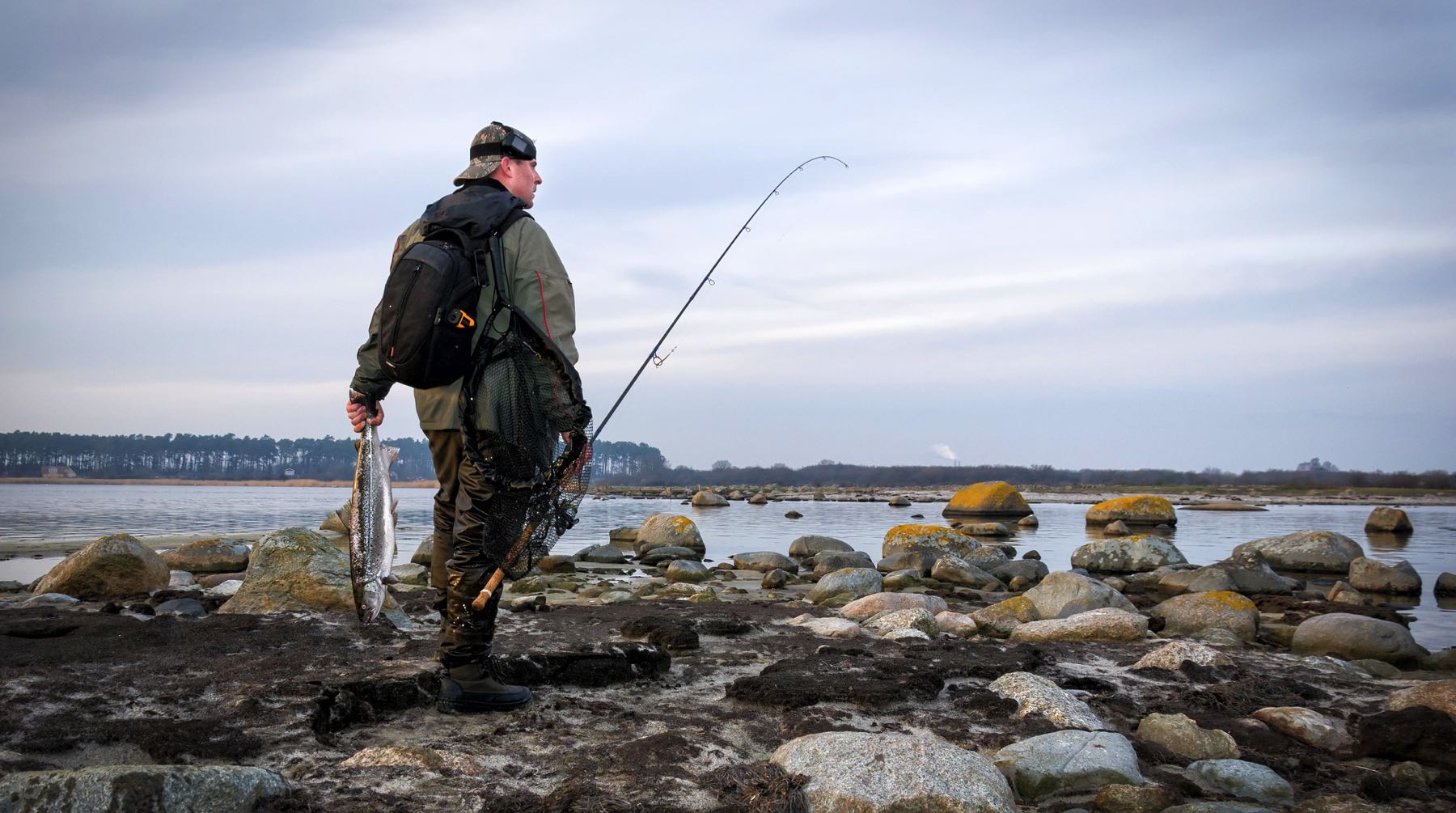 You'll also need line that is going to allow you to land a small fly easily in front of a fish's face. That's why you can't just buy one line and use it as a catch-all. Throwing a 4/0 hook on a light line will simply not work well.
Tarpon, larger salmon, and other strong fish will need to use at least a size 10 line. The strength of these fish means you'll need something strong to move them. While a lighter line will be needed to throw small crab imitations to the noses of redfish.
Length of Saltwater Fly Line
Typically, you'll be using 40-50 feet of your fly line at one time. Maybe a little bit longer if you plan on throwing a shooting line with a heavy closer attached to the end of it.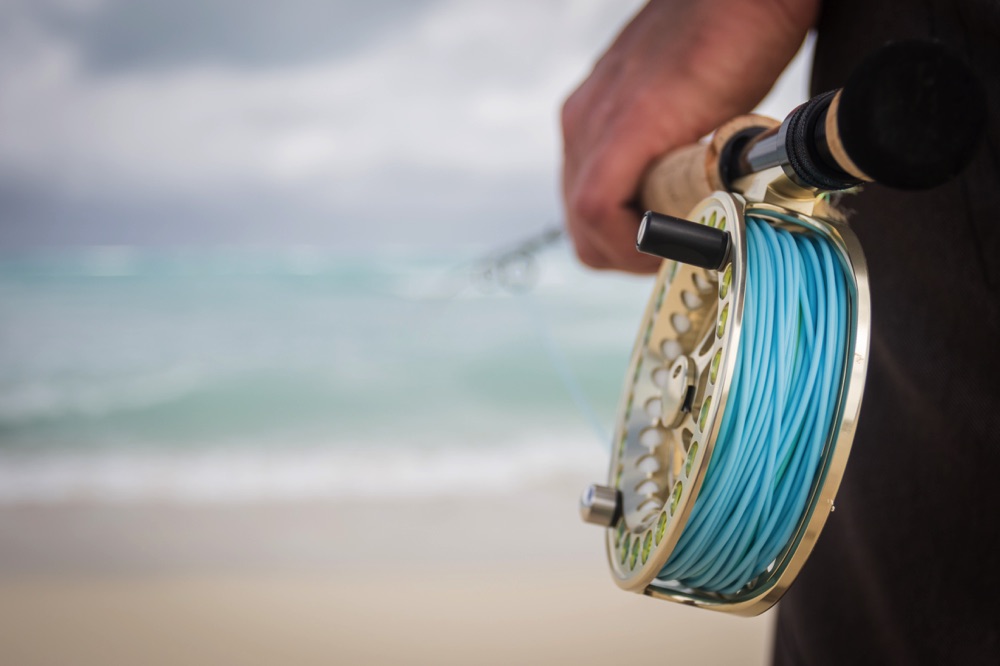 Because of this, you'll most likely have another 50 feet of fly line on the reel. Which is often going to be more than enough to bring a fish in, as long as you have paired the proper weight of the line to the fish.
If you're still worried about having more line on your reel then make sure you have backing on your reel. Typically you'll also get 100 feet of that too. Get a strong backing because any fish that takes you that far is usually a good one.
Features to Look for in a Saltwater Fly Line
There are a few different features you need to have when picking out your saltwater fly line. Below we're going to cover some of the more popular ones that you're going to need in order to catch fish.
These will include, color, density, taper, as well as being able to stand up to warm and cold climates. There are many other saltwater fly line features, but these are the four that you should always keep in mind.
Color
The color of your fly line is especially important when throwing streamers, or using a sinking line. Stripping a bright orange sinking line through the water would potentially spook the fish you are after.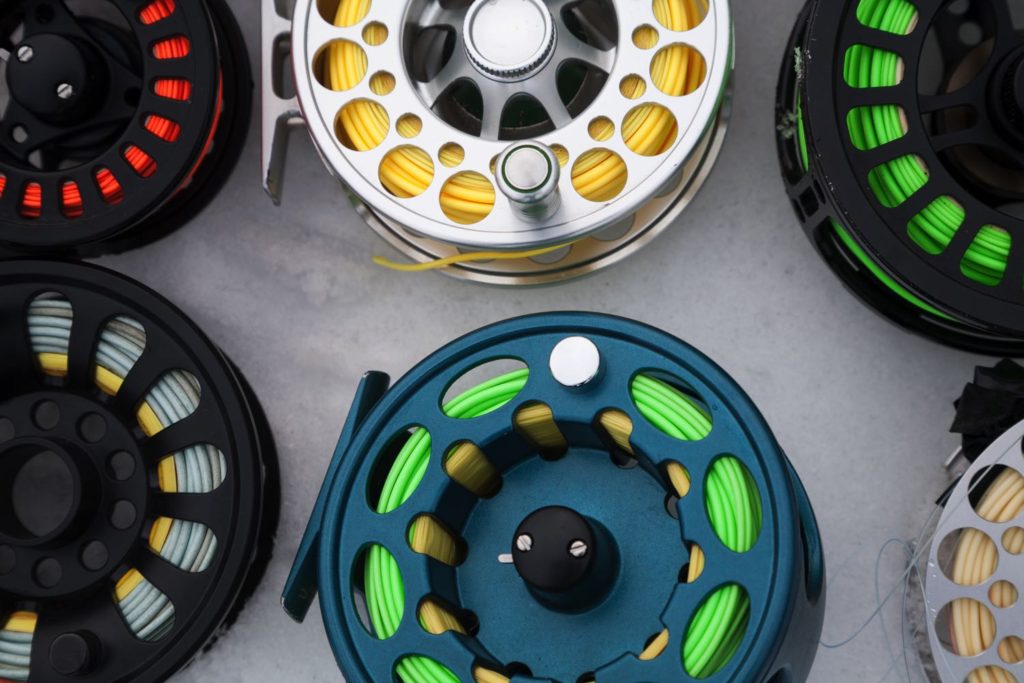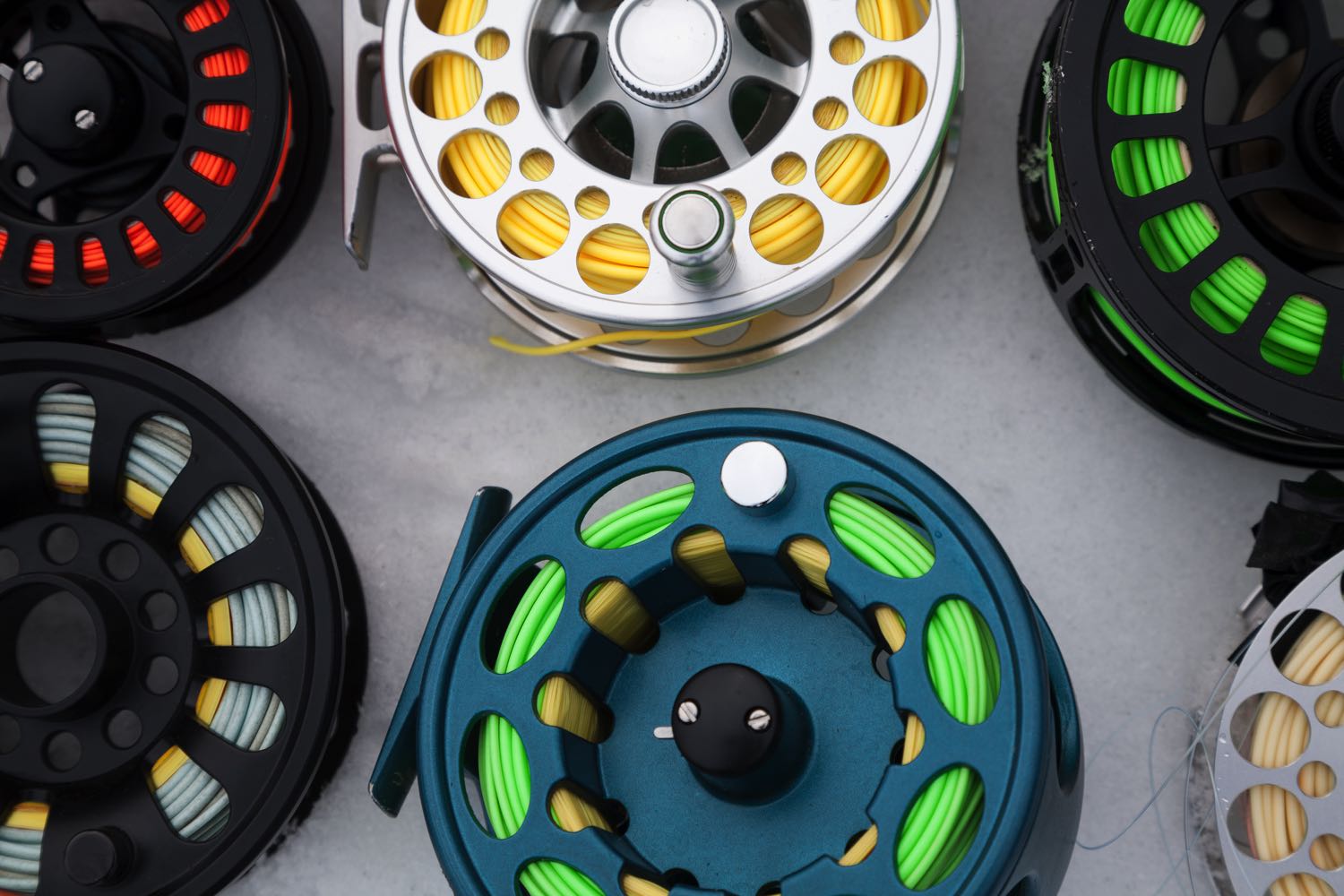 Choose something that matches the clarity of the water. A dark green or olive could be good for murky water, while a blue or darker shade could be great for clearer water or blue waters you could encounter.
Density
Most coatings added to the best sinking saltwater fly lines have tungsten added to them. The amount of tungsten added is what controls the sink rate of the line. This is important because you need to know how fast your fly falls.
The best saltwater floating line will sometimes have hollow micro balloons added to the coating. This allows the line to sit on top of the water and makes the leader the only part that could sink. Great for throwing shallow or topwater flies.
Taper
The majority of saltwater fly anglers are going to use a weight forward taper. The exception being when an angler uses a shooting taper. Allowing them to cast further and search the water for fish.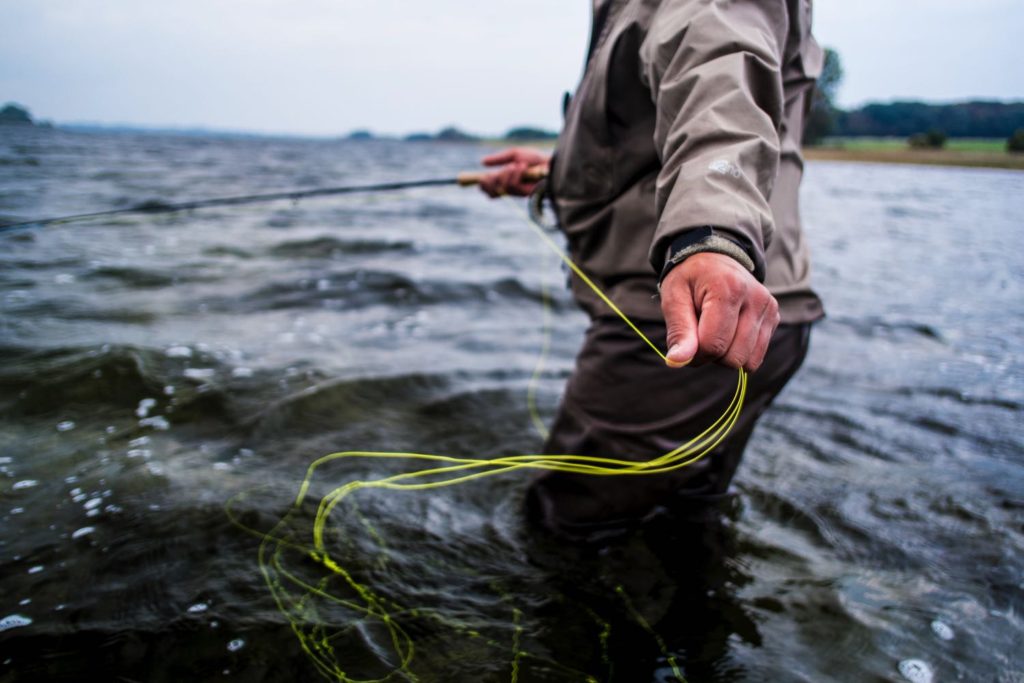 So, you'll need to think about what type of fishing you plan one going before you head out. Is this a spot you've been before? then a WF will work best. Is this a new area where you're not sure where the fish will be? Then a shooting will be ideal.
Temperature Control
A lot of saltwater fishing will be done in either very cold water, or in areas where the water is warm but the air is extremely hot. So you'll need a line that can handle these two extremes.
If fishing in cold northern waters you should make sure the line is set up to handle those types of temperatures. If not, then the line could expand and contract causing breaks and rips.
Scientific Angler Frequency
Taper – Weight Forward
Available Weight – 7-12
The Scientific Angler Frequency Saltwater is a nice and heavy line. It has been made to be overweighed so that it can punch through the winds commonly seen when fishing in saltwater and allows for flies to be turned over easily.
This floating line is great for fishing in shallow saltwater areas such as the flats. easily drag a crustacean across the bottom or strip a shallow water streamer to entice a bite. Perfect for shallow conditions.
The 11-12 weight sizes are made for tropical weather. meaning your line will not be damaged if it expands or contracts too much from being exposed to the warm weather.
Compare At:
Trident Fly Fishing
AvidMax
Orvis Pro Depth Charge
Taper – Weight Forward
Available weight – 5-12
If you're looking for a premier sinking line then look no further. The Orvis Depth Charge is a great sinking fly fishing line and will be able to put the fly at the same depth as the fish.
Coming in a variety of sizes you could use this line to chase all kinds of saltwater fish. From speckled trout, all the way up to some of the bigger sizes which have the power to haul in big tarpon.
It also comes in a variety of colors. Allowing you to throw this in all different shades of water. This line is great for winging streamers through fast current or stripping them in when the water is still.
Rio Mainstream Saltwater Series
Taper – Weight Forward
Available Weights – 7-12
The Rio Mainstream Saltwater Series is a great set up for either a beginner or someone who is looking to take the next step in gear purchasing. The heavy taper at the front allows for easy casting in the wind. Giving you power as well as accuracy.
The heavy front taper also allows you to throw heavier flies to larger fish. The front taper helps turn the fly over and lets you cast accurately as well as giving you a great distance.
This is not a specialty fly line. Pick the size you want and then it will give you a decent amount of flexibility to be able to throw both streamers as well as slower-moving flies.
Compare At:
Trident Fly Fishing
Trouts Fly Fishing
AvidMax
Rio In Touch Striper
Taper – Weight Forward
Available Weight – 6-9
The Rio In Touch Striper is one of the best sinking tip saltwater fly lines you can find. Use it to throw deceivers, streamers, clousers, as well as other typical saltwater flies. It has a short and powerful head on the front taper that allows you to cast these flies with perfection.
This is a fast sinking line too. Get your fly down to exactly where the fish are located. The quicker the line gets down there the quicker you can get to stripping that fly in and enticing fish to bite.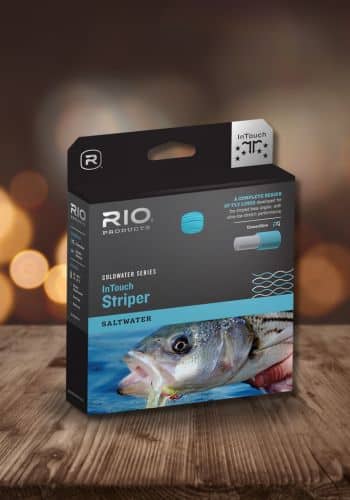 It's also made with a coldwater core that is great for throwing flies off the coast in coldwater regions. It also features low memory so that it won't tangle much either.
Compare At:
Trouts Fly Fishing
AvidMax
Orvis Pro Saltwater All-Rounder
Taper – Weight Forward
Available Weight – 6-10
The Orvis Pro Saltwater All-Rounder line has the ability to not only cast further in order to either reach out to reach far away spots or search the water. But also has the ability to load quickly and shoot the line at short distances as well.
There is a dual belly which will help with adding stability to the line as well as helping with pickups. It has a multifilament core and it can also easily handle cold weather and low temperatures.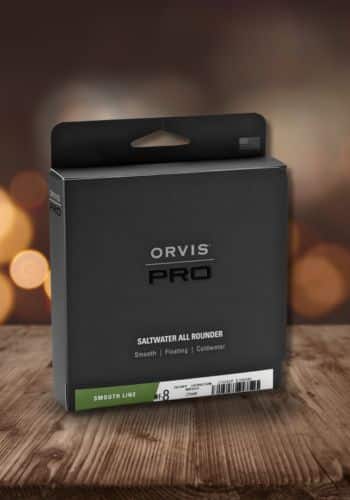 If needed, this line could also work very well for larger freshwater fish. Use it on carp, bass, pike, musky, or anything else you feel it could work for.
Compare At:
AvidMax
Review This Post
Conclusion
Now that we've covered some saltwater fly lines as well as their features you hopefully have a better understanding of what you need. There are many different types and features so it can be overwhelming at first.
Feel free to use the options above or you could also use them as a springboard into picking out the line that's the best fly fishing line for saltwater for you. Feel free to take some of the notes we have above with you and use them to pick out what you need.
Having a great fly line can make the difference between a great trip and a bad trip. Selecting the one that works the best for you and your style of fishing is important. So make sure to check out your local fly shops, or an online retailer for your very own saltwater fly line.
Some images in this post are courtesy of Shutterstock.
Like This Article? Pin it!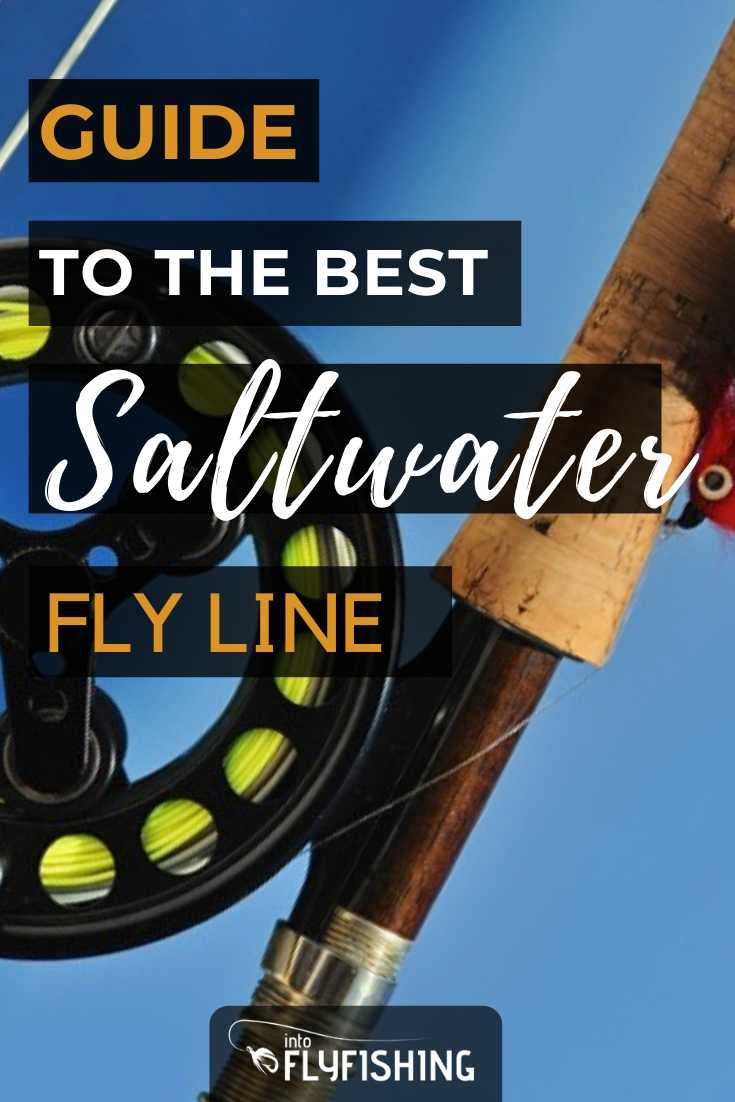 Amazon and the Amazon logo are trademarks of Amazon.com, Inc, or its affiliates.
As a part of the Amazon Associates Program and other affiliate programs, Into Fly Fishing® may receive a comission if you order products through links on this website.