In this post, I'll list the best 4wt fly line on the market in 2023.
4wt fly lines might be one of the most underutilized sizes in fly fishing. People usually stick with their 5wt due to its versatility, or they drop to a 3wt for smaller game fish.
However, if you're looking for something in the middle that can do both, then a 4wt is the answer. It'll give you the ability to drift nymphs, throw smaller streamers, and throw dries.
So, below I'll talk about the underdog of fly line sizes. I'll cover the pros, cons, features, and some different products.
Disclaimer: IntoFlyFishing.com is a participant in the Amazon Services LLC Associates Program, as an Amazon Associate I earn from qualifying purchases. Please see our Privacy Page for more information.
When to Use a 4wt Fly Line
Of course, you'll always use your 4 wt fly line with a 4-weight fly rod and a 4-weight fly reel to ensure that you have a properly balanced fly fishing setup.
The only time a 4wt shouldn't be used is when you're targeting very large and hard fighting fish. Other than that, this size is fair game for just about anything you want to do.
Take this back into the mountains and chase brook trout, or head to large freestone rivers and drift a nymph through a run. Or, you could even hit up local lakes and chunk poppers to bass and panfish.
Understanding Fly Line Tapers
There are several different styles of taper. Each one has different pros and cons that will allow you to fish in different scenarios. Below, I'll go over some of the more popular styles.
Weight Forward Taper (WF)
The WF taper is the standard fly line taper. The first ten feet of line are thicker than the rest, so it allows for strong, accurate casts that encourage fly and leader turnover. It's the best 4wt fly fishing line for any scenario.
Double Taper (DT)
If you need to make long casts or if the weather is especially windy, then this isn't the fly line for you. It's the best 4 weight fly fishing line for throwing delicate casts and landing dry dries softly on the top of the water, which won't spook trout.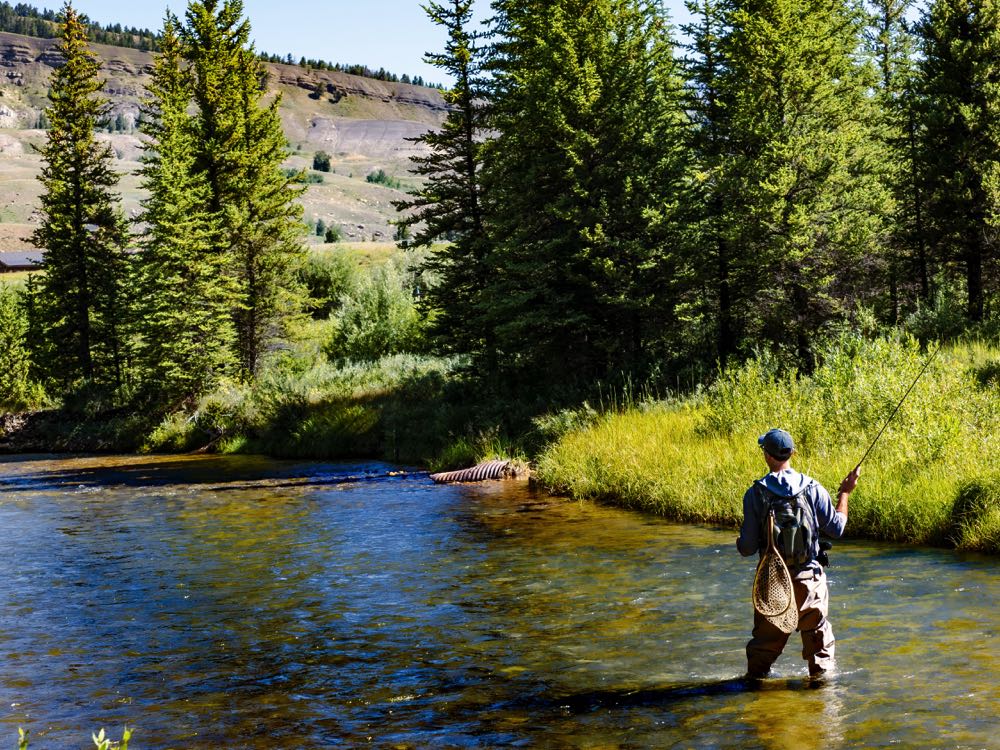 Level Taper (LT)
The LT is the cheapest on the market, and there's a reason for that. It's just a straight line that has no taper to it. There are certain instances where this would work fine, but it's not recommended.
Shooting Taper (ST)
The shooting taper is typically used in competitions or on larger rods where throwing a streamer pattern is used to locate fish. If this is your streamer rod, then it could work to give you long casts.
Length of 4wt Fly Line
At most you'll be casting 40 to 50 feet, but typically you'll be rolling out dries and nymphs to runs and pools that lay in front of you.
If you're really nervous about not having enough fly line, then just make sure there's enough backing on your reel. This will give you some extra line in case you hook into a monster that burns off 100 feet of line.
Features of the Best 4wt Fly Lines
There are many cases when you'll need a 4 weight. Fly lines have many different types of features. Some are more helpful than others. So, below I'll cover several different types to help you make your decision.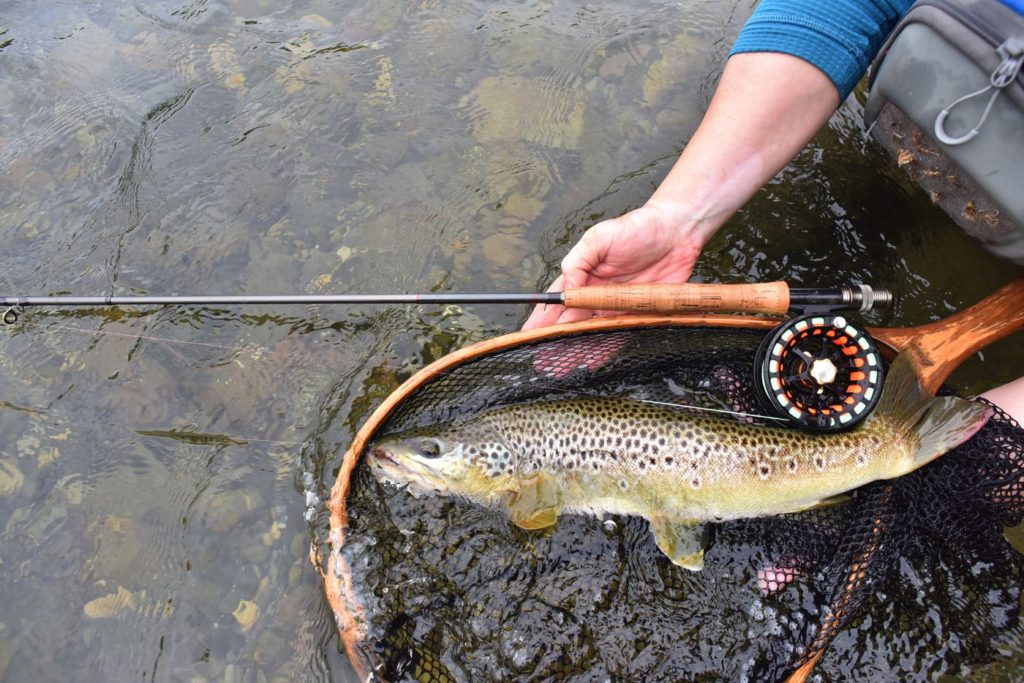 These are some of the most popular features, so if you don't find the one you need for your type of fishing, then don't be too discouraged. Some quick research will find whatever feature you need.
Floating, Sinking, or Sink Tip
The best floating 4 weight fly line will allow you to fish whatever you need, and a sinking or sink tip is great for getting a streamer down low. The best sinking 4 weight fly line and the best sinking tip 4 weight fly line will get your fly down deep.
If you plan on using a lot of streamers, then a sink tip could be the ticket for you. Give your fly a few extra feet to be able to sink down, and you could be picking off bass, trout, panfish, or whatever you plan on targeting.
Sink Rate
If you do plan on using a sinking line, then keep the sink rate in mind. If it's too fast or too slow, it might not entice any bites.
If you want to fish deep lakes for trout when the weather gets too warm for dries or shallow streamer fishing, then a sinking line is the best fly line for a 4 weight. Look for a sink rate that will allow you to get your fly down to where the fish are.
Color Coding
Many lines come in two or three different colors. This lets you know exactly how much line is out. If you need to make a long cast with a dry fly and see the line color change, then you'll know you've cast 30′.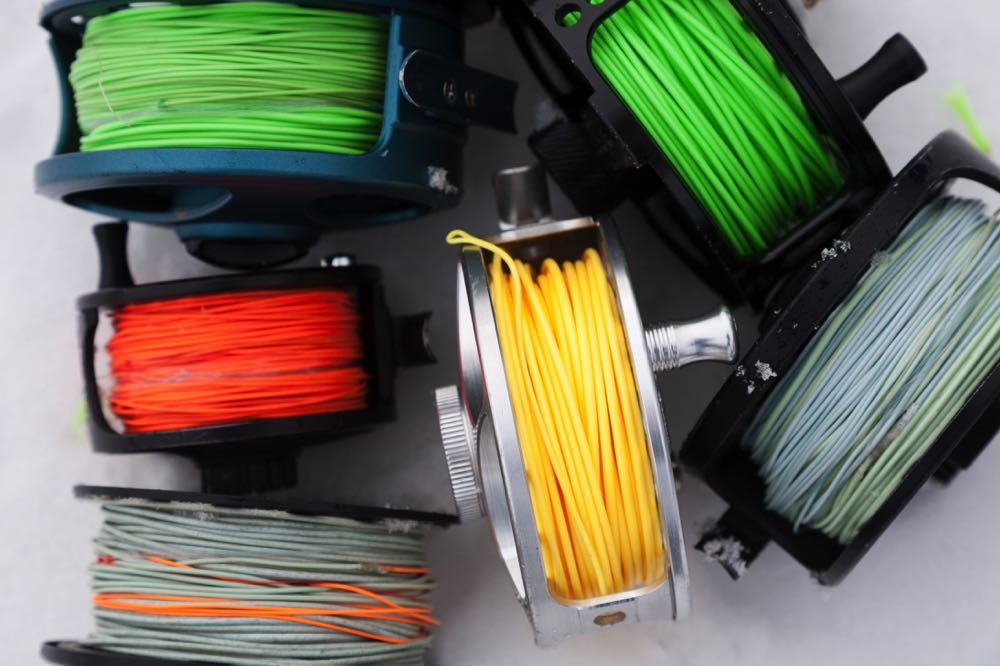 This is especially helpful when you're throwing streamers on sinking lines. When you get a bite, you can measure exactly how far away the fish was by the color of the line change.
Best 4wt Fly Line Color
This is slightly different from color-coding. Fly line color comes into play when you're throwing different types of flies, such as dries, and nymphing with an indicator.
Dark colors are the best fly fishing line for a 4 weight when you're using sinking or sink tip lines. This is because you don't want a bright orange line to flash through the water column when you're stripping a streamer.
Best 4wt Fly Line in 2023
Now that you know what you're looking for in a great 4wt fly line, I'll list three of my favorites. I've been through countless 4 wt fly lines in my day, and these are definitely my favorites.
Rio Gold Weight Forward 4wt
The Rio Gold Series
has great loop stability and will help with distance casting. With this, you can throw a size 22 or size 2. It's very versatile.
This is a great line for a beginner to an advanced angler. It has a few more features that make it easier, and the price isn't too bad either.
Orvis Hydros
The Orvis Hydros Trout WF Fly Line is designed to handle all of the demands that trout fishing has. You can throw dries, multi nymph rigs, or even streamers.
It has a long head that allows for stronger casts as well as better mending. It's perfect for the all-around angler.
Orvis Pro
The Orvis Pro Trout Line is one of the finer fly lines out there. I recommend it for intermediate or experienced anglers. It's extremely versatile and can be used for just about any type of fishing.
It has an improved slickness that lets casts go farther and gives the angler better control of the line.
Conclusion
4wt fly lines can be great, versatile pieces of equipment. They help you catch fish with an array of techniques.
With all of the information above, you hopefully now have the knowledge to go out and buy one yourself. So, head on out to your local fly shop and pick some up today!
Some images in this post are courtesy of Shutterstock.
Like This Article? Pin It!