In this post, I'll cover the best 4 weight fly rods on the market in 2023.
I own several 4 weight fly rods. Apart from having severe GAS (Gear Acquisition Syndrome), there's much to love about this specific rod weight. Due to its lightweight nature, you can cast it all day long.
You can make very delicate casts with it. It can handle surprisingly large fish. It also makes a great rod to teach beginners on.
Our Top 3 of 4-weight Fly Rods
Best Overall: Orvis Clearwater
Best Budget: Maxcatch Premier
Best Premium: Sage X
With so many manufacturers and rod models available these days, choosing a rod suited to your needs might seem like a daunting task. Below I've gone through some of my favorite rods on the market in the 4 weight category and explained to you why I love them so much.
Compare 4wt Fly Rods 2023
Product prices and availability are accurate as of the date/time indicated and are subject to change. Any price and availability information displayed on [relevant Amazon Site(s), as applicable] at the time of purchase will apply to the purchase of this product.
Prices pulled from the Amazon Product Advertising API on:
Disclaimer: IntoFlyFishing.com is a participant in the Amazon Services LLC Associates Program, as an Amazon Associate I earn from qualifying purchases. Please see our Privacy Page for more information.
5 Best 4 Weight Fly Rods
Whether you're fishing the small streams of South Dakota, the hidden creeks of Iowa or any other fly fishing destination, the 4 weight is a great rod for fishing many different smaller species of fish.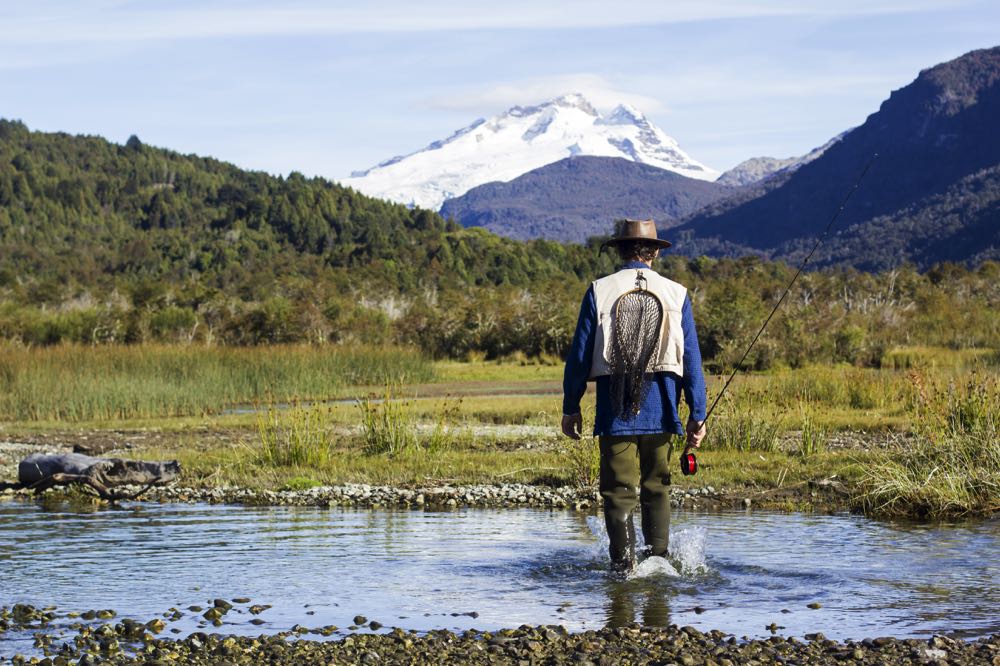 Regardless of your experience level or fishing style, below is a list of the top 4 weight fly rods that'll suit your every need.
1. St. Croix Imperial USA
Action: Fast
Length: 7 foot 6 inches, 8 foot, 8 foot 6 inches and 9-foot options
Claimed Weight (7'6", 8′, 8'6", 9′): (2.7, 3.0, 3.1, 3.3) ounces
Pros: Handcrafted in the USA, 15-year warranty
Cons: No 10-foot option
St. Croix has been building rods for over 70 years. I believe this is one of the best value fly rods on the market. The St. Croix Imperial USA is designed and handcrafted in the USA.
Within the Imperial's 4 weight range they offer four different models. Ranging in length from 7 foot 6 inches to 9 foot – there is a rod suitable for most applications.
The reel seats feature an aluminum skeleton around a wood insert. The blank is itself has a metallic rusty brown finish.
The rod comes with a rod case with section dividers. A 15-year transferrable warranty will give you peace of mind.
This is n true classic that will offer you many years of dependable service.
2. Sage X
Action: Fast
Length: 8 foot 6 inches, 9 foot, and 10-foot options
Weight (8'6", 9′, 10′): (2 3/8, 2 7/16, 2 7/8) ounces
Pros: Hand built in the USA, lifetime warranty to the original owner, lightweight
Cons: Expensive
The Sage X is Sage's premium multi-application freshwater rod. All blanks within the range are built making use for their latest Konnetic HD technology. This advanced material's power to weight ratio is impressive. Making use of the same material, Sage can fine-tune different styles of rods.
There are three length options within the X's 4 weight range.
The first is an 8 foot 6-inch rod that is ultra-light. It provides the angler with a tool that enables finesse and accuracy on smaller streams.
The 9-foot rendition is an all-purpose model that can tackle most situations you throw at it. I would suggest opting for this option if you aren't buying the rod for a specific purpose.
A 10 foot completes the 4 weight stable and offers an impressive nymphing tool. The sensitive tip is designed to translate vibrations easily while the rod still has enough backbone to cast multiple fly rigs.
The rod has a black gloss finish, snub-nose half-wells grip, and a wood reel seat.
To round it off, it comes in a cloth rod sock and an aluminum rod tube. It also comes with a lifetime warranty to the original owner.
If you're considering this rod, check out our In-Depth Hands-On Review Of The Sage X. We got our hands on the 3-weight 9′ version and put it through its paces and it's an incredible rod. The fast blank and high line speed would be even more beneficial on the 4-weight variation.
Compare At:
Trident Fly Fishing

3. Echo Dry
Action: Medium-fast
Length: 9 foot
Weight: 3.1 ounces
Pros: Lifetime warranty to the original owner
Cons: Styling might not be according to everyone's taste (if that matters to you)
It's refreshing to see that Echo is building value-priced rods that aren't necessarily designed to be ultra-fast. The Echo Dry is directed at the truer style of dry fly fishing.
Tim Rajeff optimized the Dry for casts between 25 and 50 feet. If you are using a 9-foot leader, a cast at 25 feet has to be executed with only 7 feet of fly line out the rod tip. This is the reason why he specifically slowed the rod down, to enable the caster to load the rod with minimal fly line.
Due to its action, the rod will also make an excellent beginner rod. It provides feedback to ensure perfect timing on the casting stroke.
A second design feature is that the rod will help protect ultra-light tippets.
The cork grip tapers down really fine, making different hand positions possible. A carbon fiber real seat insert is used to keep weight down.
The Echo Dry is shipped in a fabric covered rod tube and comes with a lifetime warranty to the original owner.
4. Epic 476 FastGlass
Price: $895
Action: Medium-fast
Length: 7 foot 6 ounces
Weight: Not disclosed
Pros: Highly customizable, great action
Cons: 7 foot 6 inches too short for all applications, expensive
Probably one of my favorite models in the Epic FastGlass range. When you pick the rod up with about 20 feet of fly line out the tip and make one back cast, that feeling you get with the forward cast—you just know it's a great trout rod.
I must mention that although this is a fiberglass rod, it's not the same material and feels like the glass of yesteryear. This is a completely different beast. It has that nostalgic resemblance, yes, but it's a highly advanced fishing tool.
There are two 4 weight options available to you—both are 7 foot 6 inches long. One is a four-piece puzzle, while the other is a five-piece puzzle.
The build of the rod is very customizable. The blank colors available are amber, olive, and salsa (aka red). Grip options include a western and what they call Slim Jim (it's like a small full-wells grip). You also have a choice between 6 different reel seats.
The rod comes in a cloth rod sock and a fiberglass rod tube.
For those that feel that flogging out $895 is a little out of their reach, Epic also offers this rod (in both 4 and 5 pieces) as a ready-to-wrap kit. This kit includes all the material, components, and information you need to build your own rod.
For a price of $399.99 (yes, less than half the price), you can own one of these unique rods.
5. Orvis Clearwater
Action: Medium-fast
Length: 7 foot 6 inches, 8 foot 6 inches, 9 foot and 10 foot
Weight: Not disclosed
Pros: 25-year warranty, 4 different length options, good value for money
Cons: None
Orvis released its new Orvis Clearwater fly rod at the beginning of 2019. With many rods within this range, it offers outstanding value for money.
If you're considering this rod, or the Clearwater combo kit, I recommend checking out our In-Depth Hands-On Review Of Orvis Clearwater.
They redesigned every single rod in the range, ensuring that each rod is optimized for its intended purpose. The Clearwater is a great beginner fly rod or for the angler that wants to venture into new styles of fly fishing. It's also a great backup rod.
They offer 4 models in the 4 weight paddock. The 7 foot 6 inch is a great small river or stream rod. The 8 foot 6 and 9-foot models make great all-round rods. This is a great option for beginners.
The 10-foot model is aimed at the experienced angler who wants to get stuck into more advanced nymphing techniques. It will also enable you to control longer dry fly drifts. The Clearwater comes with Orvis's legendary 25-year warranty.
Compare At:
AvidMax
Trident Fly Fishing
Trouts Fly Fishing
Best 4 Weight Fly Rod Combo – Sage Foundation
Action: Fast
Length: 9 foot
Rod weight: 2 7/8 ounces
Included in the outfit: Rod, reel, rod, and reel case and fly line
Pros: Lifetime warranty, made in the USA
Cons: Only offered in a 9-foot configuration
Sage released their Foundation fly rod in 2018. It's a high-performance rod, as expected from Sage, dedicated to the beginner and intermediate fly fisherman. The Foundation is available in a fly rod combo as well.
That means when you purchase the Sage Foundation Fly Rod Combo, you get the fly rod, fly reel, line, and backing in one package.
Included in the combo is the Spectrum C Series of fly reels. Its a large arbor die-cast reel that features a sealed carbon drag.
The reel comes pre-spooled with backing and an amazing fly line from Rio, the Rio Gold.
Although this outfit would stretch the budget of many beginners, its amazing value for money as you are investing in one of the greatest fly rod manufacturers ever.
Compare At:
Telluride Angler
Trident Fly Fishing
What Makes the Best 4 Weight Fly Rods?
Apart from the price and warranty of a specific rod, to me, a rod needs to satisfy three key needs to be a good 4 weight fly rod. Now, depending on the style of fly fishing you wish to undertake, the needs will differ, but they will always fall in the following categories:
Presentation
A question that you need to ask yourself first is: "What fish am I going to fish for the most with this rod?" No matter the answer, you will ask another question: "What flies will I be throwing to these fish?" Then you need to ask: "At what distance, or range, will I typically be targeting these fish?"
With those 3 questions, you'll get an understanding of what flies you'll throw and how far you'll have to make the presentation.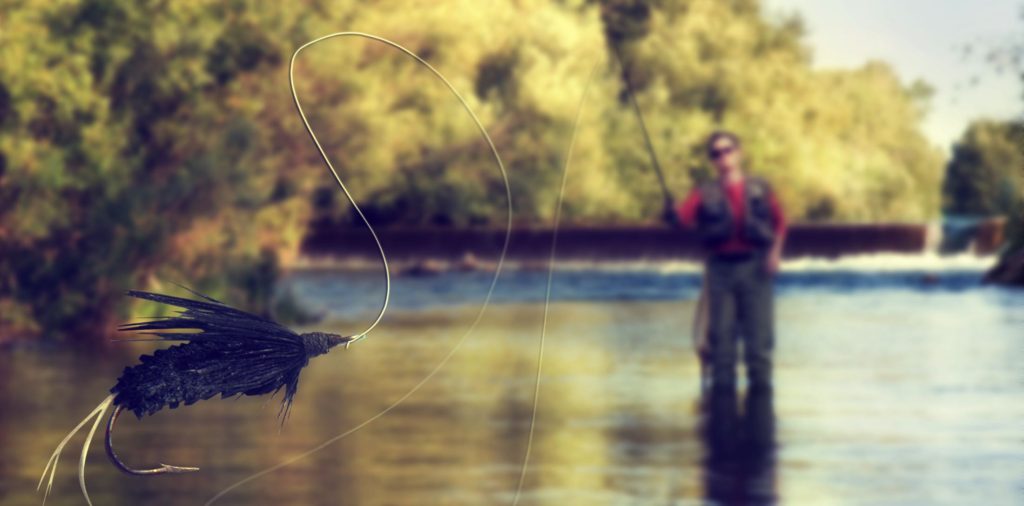 If you are primarily going to present dry flies to trout in very small rivers, I suggest going for shorter rods (rods between 7 and 9 feet).
If you are going to throw a Christmas tree of nymphs and fish them with a tight line technique, choose a rod of at least 10 feet long.
For a multi-purpose rod, I would suggest a 9 footer.
Action
The action will also be, partly, influenced by the questions you've asked above. You're casting ability will also be an important factor to take into consideration.
If you are primarily targeting fish between 20 and 50 feet, I would suggest a medium action rod. The reason for this is that at very close distances you don't have a lot of line out of the rod's tip.
If you fish a fast action rod at this distance, you don't have enough line weight to load the rod. A slower action rod can load better with a small amount of line out of the tip.
For long presentations the same logic holds merit. If you find yourself having to make presentations at very long distances, consider getting a faster action rod.
Most of the time though, a great 4 weight would be utilized for close quarter combat – between 20 and 50 feet.
Fighting
The best 4 weight fly fishing rods should assist you to protect a very light tippet. Fishing small flies at finicky trout translates to light tippet sizes. A good 4 weight's tip will be soft to absorb shocks.
Check Out The Video
Conclusion
For a trout angler, a 4 weight rod for fly fishing is an indispensable tool. I believe that the rods above are some of the leading 4 weight fly fishing rods on the market today. Whether you are a beginner, a die-hard dry fly fisherman or a nymphomaniac (a fisherman that only makes use of nymphing techniques), the list has something for you.
Please feel free to give us your thoughts and questions below. We would love to hear from you.
Until next time.
Like This Article? Pin it!
Review This Post