As an Amazon Associate I earn from qualifying purchases.
A 4 weight fly reel might be one of the most underutilized sizes. The best 4 weight fly fishing reel can allow you to efficiently nymph with it, but you can also place dry flies to waiting trout or smaller Wooly Buggers to bass.
Quick Look: Best 4wt Fly Reels
★ #1 Best 4 wt Fly Reel Overall: Galvan Torque ★
Throwing smaller setups can be great fun. Feeling a 3-pound bass fighting on the best 4wt fly reel can feel like a fish of double that size.
So if you're looking to downsize your selection, then a 4wt reel is a great place to start. Below, we're going to go over three different reels as well as some features of a 4wt reel.
When To Use a 4 Weight Fly Reel
Four weight fly fishing reels are quickly becoming the most popular weight to use for nymphing. When they're paired with a long rod, you'll be able to quickly and easily flick out the smallest of nymphs into runs that trout hold in.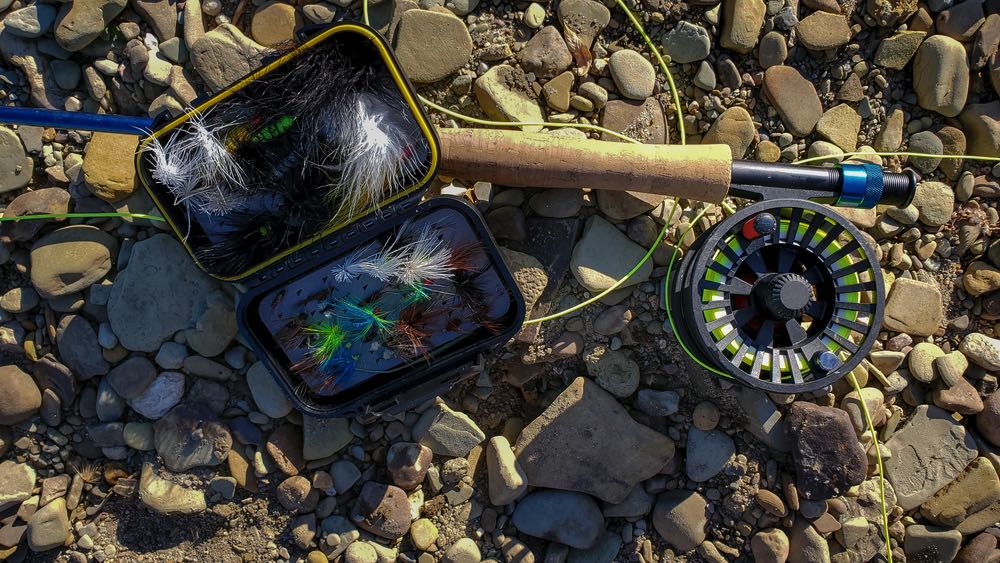 They can also be used to entice bass, panfish, perch, or other smaller sized species. You can throw hoppers underneath bushes where hungry panfish await. The fight on a 4wt is incredible.
What Makes a Good 4 Weight Fly Reel
If you have the ability to do so, then you should purchase a machined metal fly reel. These are much stronger and will give you great durability when out on the water.
Also, a solid drag system is going to be key. You'll eventually hook something that might make it feel like your 4wt is going to keel over. Having a solid drag system that can properly wear the fish out is going to make the difference between a fish landed and a fish lost.
Drag System
Like I mentioned above, the drag system is key. Four weights don't have the muscle to haul in massive trout or bass.
So, if you plan on using this weight of reel in bodies of water where big fish are present, then you need a disc drag system. You can get away with a click and pawl if need be.
The Sound
Hearing line ripping off a reel and the drag screeching is the finest noise in 4 weight fly fishing. Click and pawls have a great clicking noise and disc drags have a high pitched wind.
That being said, it's all aesthetics. A great sounding drag is not going to result in more fish hooked or landed. It's just a noise of reassurance that you've hooked something big enough to pull line.
The Weight
A nice, lightweight reel is going to be your friend. Most fly anglers don't spend only an hour or two on the water and then call it a day. They spend full afternoons or days out there. You should look for something light and comfortable.
However, you should really focus on the balance of the reel on your rod. Look for a reel that has a weight that will perfectly balance your rig. It'll lead to better days fishing.
The Price
Some great reels out there that cost less than $100. So, don't feel like you need to pay half your rent or mortgage in order to have a solid reel.
With the more expensive reels, you'll typically be getting something with a strong drag system and a strong piece of equipment. It's not necessary, but it's nice if you can afford it.
The Material
Fly reels can be made either precast or in machines. A machined reel is going to be much stronger and more lightweight than something that is precast.
That being said, machined reels are much more expensive. So if you're not rough on gear and don't mind a little extra weight, then a precast reel is going to work just fine.
The Arbor Size
The arbor is the center of the reel that either backing or the fly line is wound on to. A larger arbor is nice for catching larger fish since you can bring in more line quickly.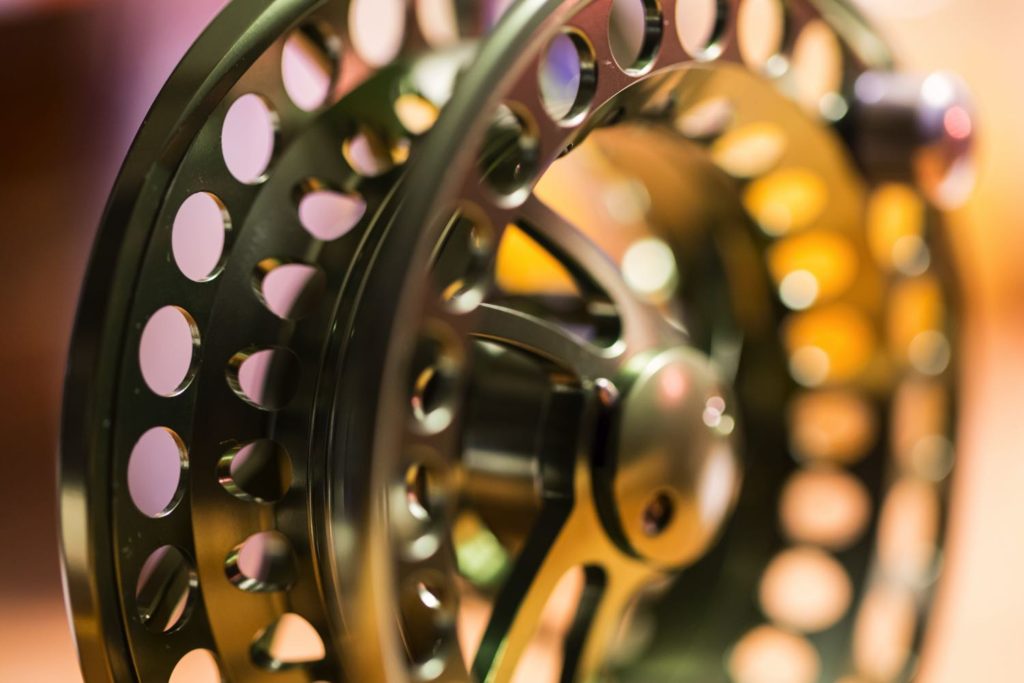 Smaller arbors are typically used in trout fishing. The arbor size really all depends on what you need as an angler. If you want to put fish on the reel, then a larger arbor is best.
The Best 4 Weight Reel Brands
There are many different types of 4 weight reels out there, so it can be confusing to try to find a great brand. Below I list three to help make the decision easier.
Galvan
Galvan makes a very strong and reliable reel. They come in all sizes and they have great low weight models.
They usually come in at a solid price point too. You don't have to worry about spending your mortgage or rent on one.
Orvis
One of the most trusted names in fly fishing, Orvis makes great gear, including reels.
Bauer
With an incredible design and smooth performance, Bauer is hard to beat. It also features a narrow and lightweight design.
The Best 4 Weight Fly Reels You Can Buy
Below we're going to go over some of the best 4wt reels out there. These are based on the above criteria, as well as my own personal preference. Take a look and see what you think.
Orvis Battenkill
Drag system: Disc
Pros: Jewel finish and a strong drag
Cons: Too brightly colored and can be tough to adjust the drag while a fish is on
The Orvis Battenkill is a great reel if you don't want to spend hundreds of dollars. It has a solid drag system that will hold fish and will help you land them.
This reel was field tested so you know it's going to be good. It's arguably the best 4 weight fly reel for the money.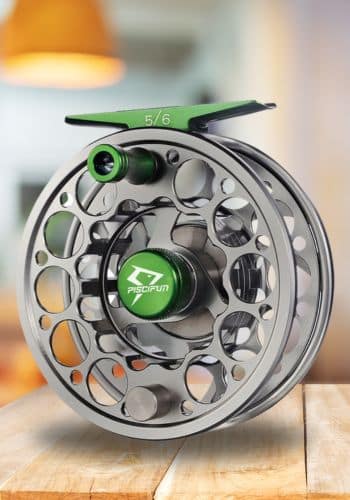 Piscifun Sword
Drag system: Disc
Pros: Price, and lightweight
Cons: Not a strong drag system
The Piscifun Sword 3/4 weight fly reel is a deceptive reel. Based on the price, you wouldn't expect much, but it'll come through in the clutch for you again and again.
It might not be the best for hardcore anglers or people chasing trophy fish, but the everyday angler will find this to be great.
Galvan Torque T4
Drag system: Disc
Pros: Smooth and adjustable drag
Cons: Price
There's not much wrong with the Galvan Torque T4 reel, and even the con listed above is up for debate. This reel is great and worth the money.
It's a buttery smooth, self-lubricating, maintenance-free, nearly frictionless fly reel that not only looks great but will also feel great attached to your rod.
Review This Post
Conclusion
Four weight fly reels can be a great tool in your arsenal. You'll have the ability to nymph well and can throw small streamers and dries.
Hopefully, with the above information, you have a better understanding of what to look for. So head on out to your local fly shop and pick one up!
Like This Article? Pin It!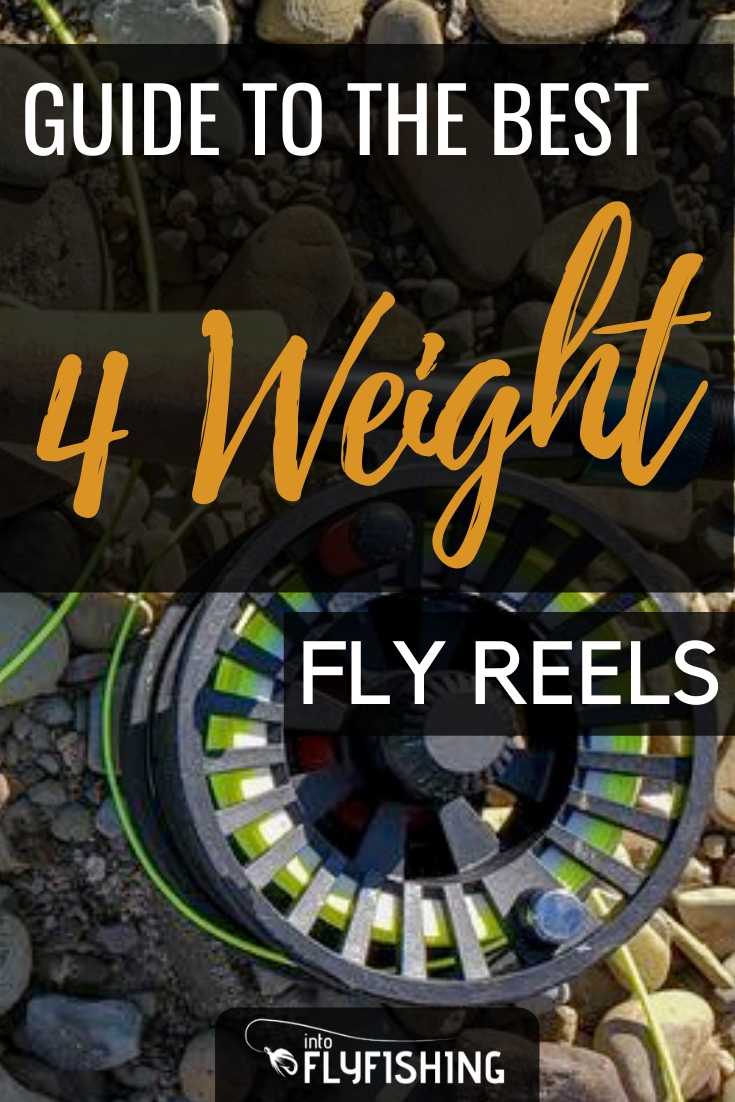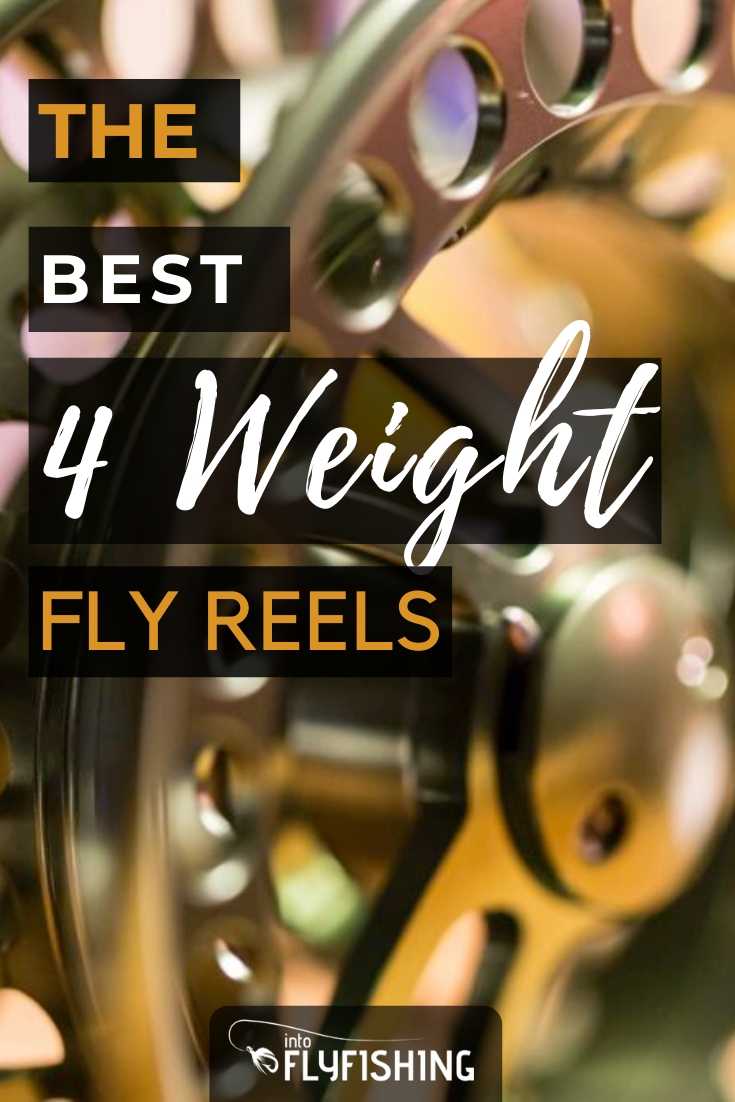 Amazon and the Amazon logo are trademarks of Amazon.com, Inc, or its affiliates.
As a part of the Amazon Associates Program and other affiliate programs, Into Fly Fishing® may receive a comission if you order products through links on this website.