This is an in-depth Cabela's RLS+ review. The RLS+ is one of the most popular reels in Cabela's fly reel lineup. It's a machined aluminum reel with a visually appealing design and a large arbor.
I initially bought an RLS+ six years ago primarily as a trout reel, and then their 9/10 weight model some time later for big freshwater and saltwater game. The price was excellent and the reviews were good, so I thought I'd give it a second shot.
My smaller reel had been very trustworthy, so I was looking forward to seeing what the largest model could handle. I put a lot of big fish on these reels over the years.
Why Trust My Cabela's RLS+ Review?
I got my first RLS+ with just a few years of serious fly fishing experience and have owned them ever since. I put all my reels through the ringer, so this is truly a hands-on, tried-and-tested review.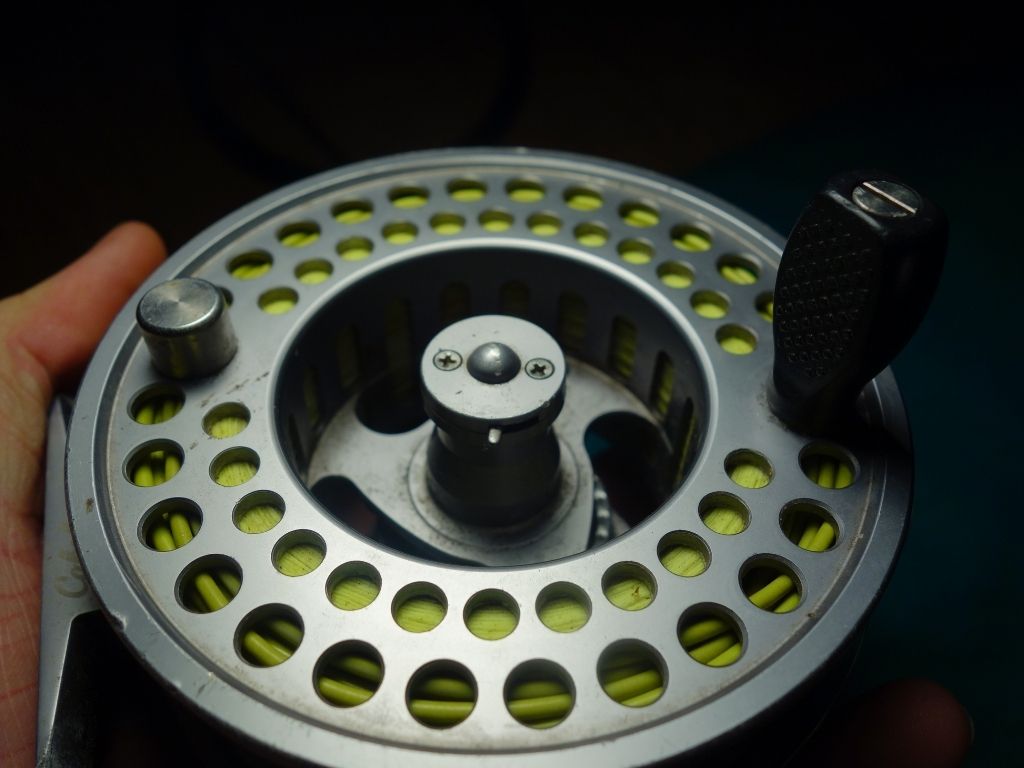 In my time with the RLS+, I fished it in both salt and freshwater. Many species put its drag and build quality to the test. Any issues would reveal themselves with this sort of rigorous fishing time.
What's in the Box?
The RLS+ is typical of most reel purchases. The reel comes with everything necessary and is ready to be spooled up and fished. It also comes with the all-important protective case and a little directions pamphlet.
The Reel
When you buy the RLS+, you get the reel with one spool and that's all. It looks quite nice right out of the box and is completely functional right away and only needs to be spooled with line. The size of the arbor might strike you right away, as it did to me. This reel has good backing capacity.
The Reel Pouch
The Cabela's RLS+ comes in a really nice heavy reel pouch. I was honestly impressed by the quality of this. Although it's a bit small to fit on the reel when it's seated on a rod, it will fit, if a little lopsided. It's very durable, however, and a great pouch for protecting your reel while you're traveling or hiking to a fishing destination.
Directions
As most fly reels still do, the RLS+ comes with a small directions pamphlet. This contains information on changing the retrieve from left to right and on general care.
Cabela's RLS+ Review Features & Specs
The RLS+ is a fairly inexpensive machined aluminum reel. It's hard to know what to expect from a reel like this from a brand like Cabela's, which doesn't specialize in fly reels.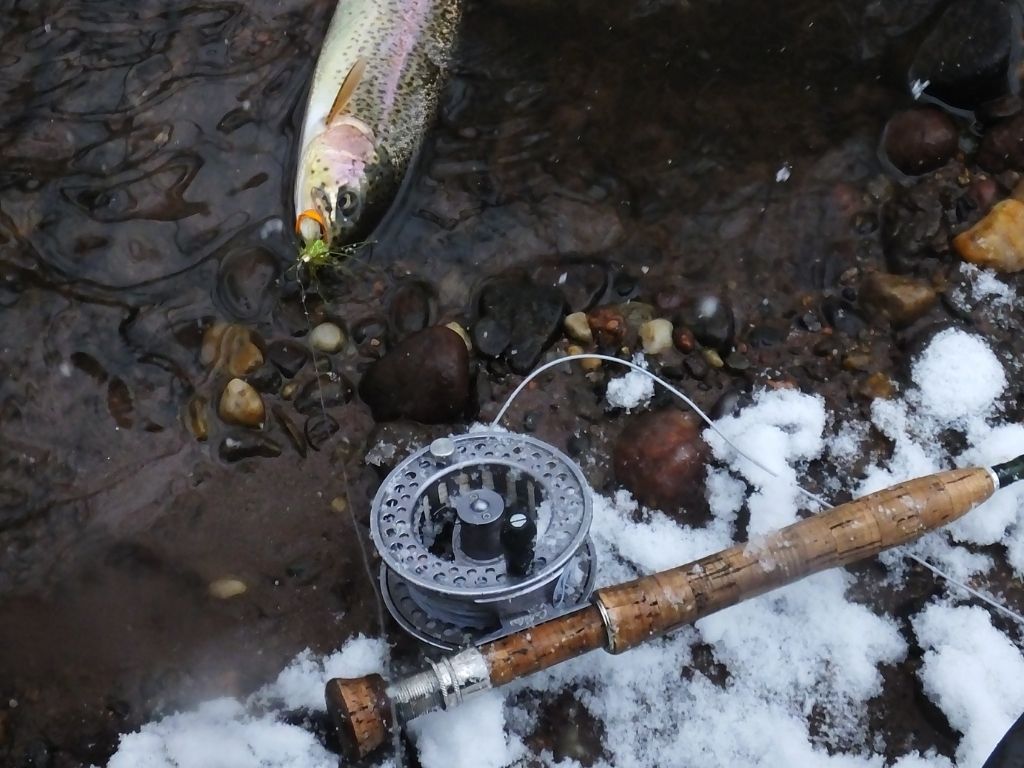 I was generally impressed with the looks of the RLS+ reel, but time on the water would really reveal its flaws and strengths. There were some very impressive aspects, but some underwhelming ones as well. Some parts weren't very durable, and there are some types of fishing this reel certainly shouldn't be used for.
Build Quality
The build quality of the RLS+ is quite good. The reel itself, being machined anodized aluminum, is great. The reel handle is big and has an excellent grip, which I particularly like. You may have to tighten the screw that holds the handle on once in a while, but this is easily done with a long enough screwdriver and is rarely an issue.
The drag knob is comfortable to turn and threads well. Some parts of the reel do wear over time, like the little plastic clickers that make the sound when the spool is spinning or when you twist the drag knob, but this is typical, and with moderate use they should last a few years.
Weight
Physical weight: 5.04, 5.41, and 7.74oz
Available weights (as of 2/8/2021): 3/4, 7/8, 9/10
I wouldn't call the RLS+ a light reel, as there are far lighter ones on the market. But it isn't extremely heavy either. It's about what you can expect for the price tag. Lined correctly, it balances especially well on the heavier of the two rods it's rated for. I found the RLS+ to be a good reel on my two-handed fly rod setup.
The range of available weights isn't very broad, but covers many different fish species and types of fly fishing.
Warranty
Unfortunately, Cabela's no longer offers a lifetime warranty like they once did for their products. If the RLS+ comes damaged, returning it shouldn't be an issue, of course. If it breaks after a couple years of use, though, it'll be difficult to get Cabela's to replace it.
This is definitely unfortunate. If a good warranty is important, you may want to look to another manufacturer.
Drag
The RLS+ Comes with a Rulon drag system that's pretty good for an inexpensive reel. I've had no problem stopping large striped bass to 30 pounds and fast-running little tunny with this reel's drag. It also takes minimal startup tension to get the spool spinning.
However, it does wear over time and is very difficult to do maintenance on. I definitely don't recommend submerging the reel, as it's not sealed and this damages the drag over time. As wear and corrosion occurs, drag power is lost and eventually the reel is basically in free spool.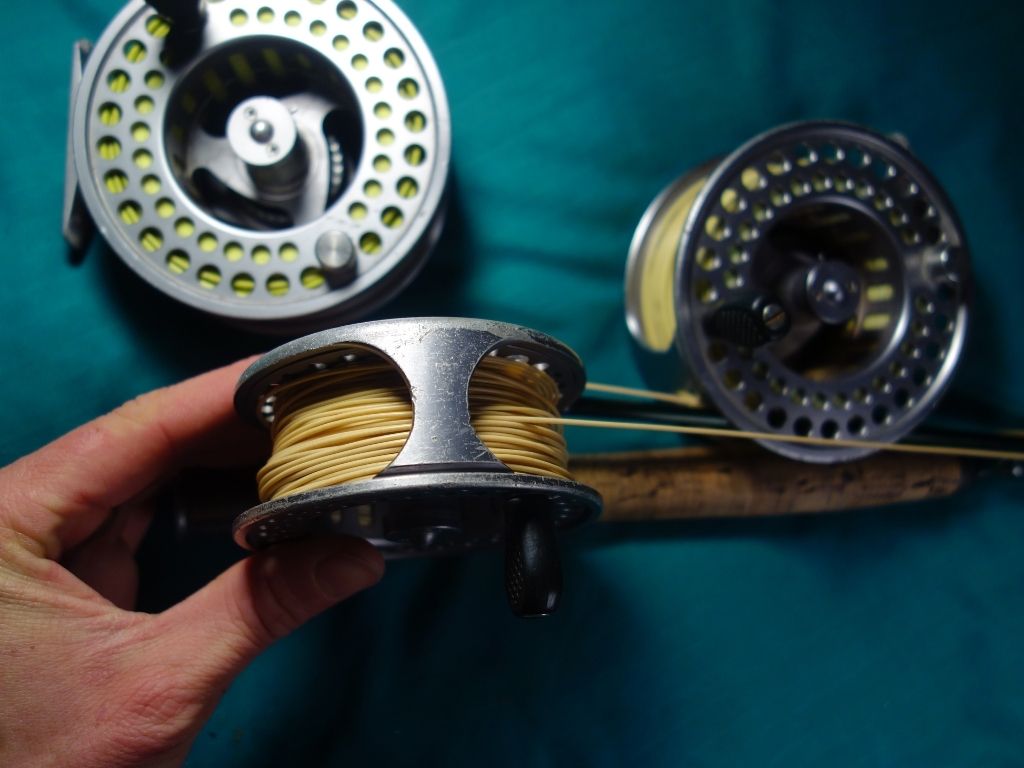 Grit and debris can also get caught in the drag system and cause it to make a grinding sound. Cleaning helps but can't always get it out. It's best to keep the RLS+ away from the beach. Sand and salt are not its friends.
Visual Aesthetics
The RLS+ isn't a bad looking reel at all. It looks as good as many higher-end fly reels, and doesn't lose much of its visual appeal with wear and tear either. The spool shape is a little clunky, but allows for higher line capacity, so I'll give it a pass for that.
Sound
Out of the box, Cabela's RLS+ fly reel sounds really great. Over time, though, the clicker system that makes this reel scream when a fish is running hard does wear down. The sound dulls progressively. If you really like a loud reel, this could bother you.
If not, it shouldn't factor into whether you decide to buy it. It doesn't affect the performance in any measurable way.
Durability
The spool and reel frame of the RLS+ are very durable. Mine have the typical scuffs and scratches that come with years of hard use and abuse, but no dents or bent parts that would affect the reel's ability to function. The clickers do wear, but this is only an auditory aesthetic concern.
The biggest durability issue is the drag, since it isn't sealed. Make sure to rinse the reel after every saltwater use, and clean it thoroughly now and then. This will allow you to get the longest life possible out of your RLS+.
Line Capacity
The line capacity of Cabela's RLS+ reel is noteworthy. You can fit a lot of backing on this thing. The backing capacity along with a strong drag makes the largest size a big-game viable fly reel. That was a huge pro when I decided to buy mine. I wanted a reel for targeting little tunny (false albacore) from shore.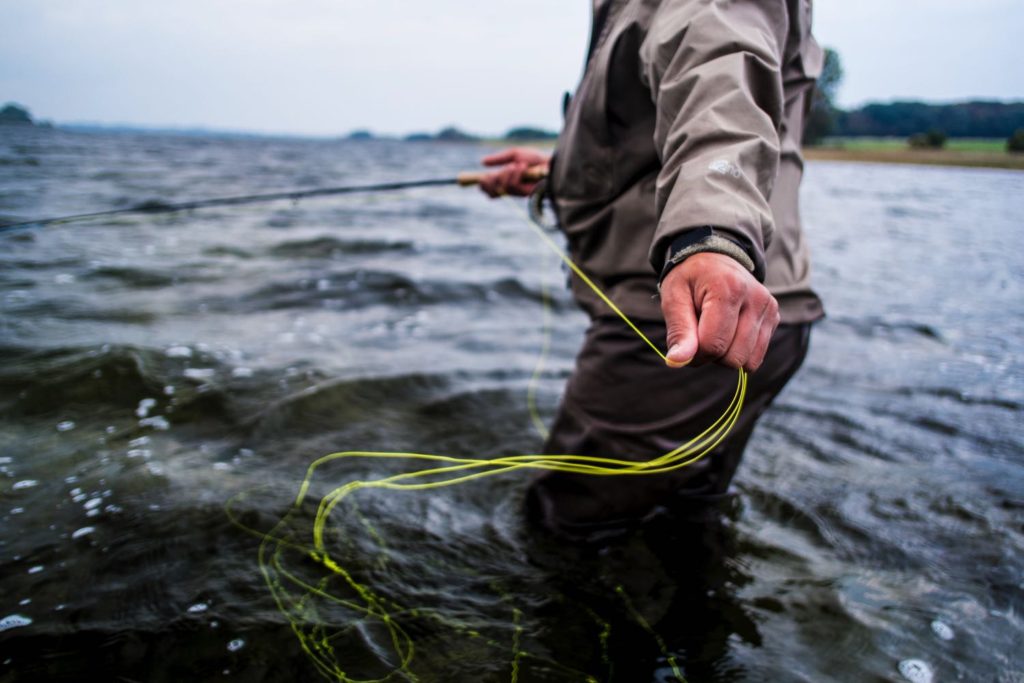 Anyone that has fished for this species knows they burn drag faster than most other fish in the sea. Ironically, the drag was good enough that I rarely needed hundreds of yards of backing. But if I'd ever hooked that mythical 18 pound little tunny, I'd have had more than enough line on my spool to handle its runs.
Versatility
The RLS+ is a fairly versatile reel. It doesn't come in many sizes, but it's good for most midsize and larger freshwater species like big trout, pike, bass, and carp. It's also appropriate for small to large inshore saltwater species. The largest size can handle small to midsize bluewater fish too.
I wouldn't be at all afraid to battle an average blue shark with an RLS+. However, since the reel isn't sealed, I recommend extreme care if you intend to use it in the salt. Rinse it thoroughly and often, and never submerge it in salt water. If you don't keep up with these things, this reel will fail on you, as some of mine have on me.
Affordability
Cabela's RLS+ is a very affordable reel. It typically costs about $115, but sometimes goes on sale for much less. At this price range, I consider it a good beginner and intermediate reel as well as a decent backup for someone more experienced.
For most people who fish fewer than 100 days a year, Cabela's RLS+ fly reel should last years, and that's excellent for the price.
Spool Removal
This is something I have a real problem with on this particular fly reel. Taking the spool off is done by simply pushing a little lever on the inside of the spool and pulling it off. It's very easy, almost too easy. On many occasions I've bumped this lever accidentally and the spool has fallen off the reel and into the river.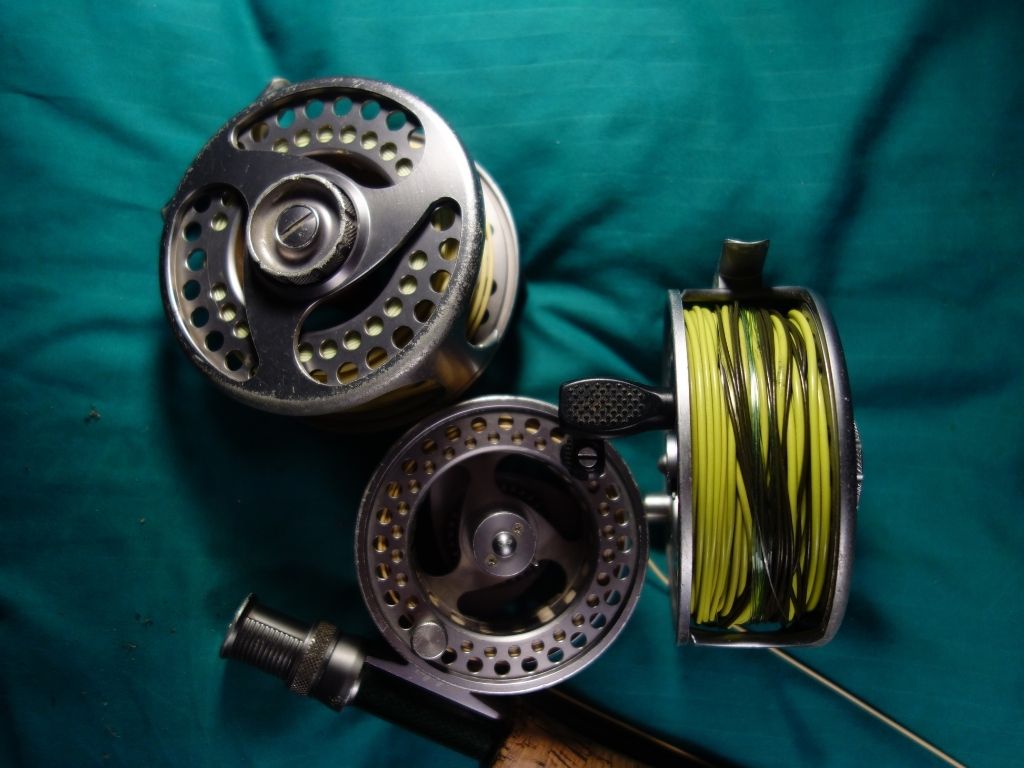 If I were on a boat and it plopped over the side, this would be a huge problem. I'd have had to pull in every bit of line until the arbor not was reached. In addition, this system seems more prone to either wear or corrosion than other parts of the reel. Since it's enclosed, when water gets in, it doesn't come out.
On one of my 9/10 weight models, the spool is actually locked onto the reel now. I can't get it off without breaking it.
Cabela's RLS+ Review: My Personal Thoughts
Pros:
Affordable
Good build quality
Strong drag
Great line capacity
Cons:
Some parts wear over time
Not good in salt water
Easy to accidentally pop the spool off
In my time fishing Cabela's RLS+ fly reels, they've done pretty well for me. They've handled lots of fish including some enormous ones. A 30 pound striped bass, a 20 pound snook, numerous false albacore, and dozens of carp from 15 to 25 pounds couldn't beat the RLS+.
The smallest size isn't a bad trout and panfish reel, and the larger sizes are good for freshwater big game. Saltwater species can be easily handled, but the salt water itself can do the RLS+ in. With careful cleaning, though, it isn't a bad real for limited saltwater use. I wouldn't recommend it for surf fishing.
The price tag is undeniably good for the overall quality of Cabela's RLS plus. It's good looking and fairly tough if taken care of. The sound is good but not spectacular.
I do like the RLS+ and it's a reel I'd consider buying again in the future. Unlike some of the reels in my arsenal, though, I don't see it likely that I'll be sticking with it forever.
Conclusion
This review of Cabela's RLS+ is quite a few years in the making for me. I've owned three of these reels and they've been part of my arsenal for most of my fly fishing career. I've fished them all over the country and made a lot of memories with them, almost all of them good. Many of the best fish of my life were caught with this reel.
Like any fly reel in the same price range should, when I could finally afford the RLS+ in my mid-teens, it held up well and caught a lot of fish. It also taught me a lot about what I like and don't like in a fly reel.
To this day I still recommend the RLS+ to many of my fishing friends, especially those that spend fewer than 100 days on the water a year. For those seeking something for more grueling duty, I think the RLS+ is a fine backup, but can't be fully trusted in the long run.
Hopefully you've found this review of Cabela's RLS+ fly reel helpful. If so, consider sharing it! Also comment below if you have experience with this reel and would like to share it.