As an Amazon Associate I earn from qualifying purchases.
In this article, I'll be sharing my thoughts on the Maxcatch Avid Fly Reel after having owned, tested, and fished numerous variations of these reels over the years in a variety of situations.
The Maxcatch Avid Fly Reel is our Best Budget Fly Reel of 2023 on our list of the Best Fly Reels Overall.
My Experience
I've been fly fishing for the past 25+ years and I've purchased, fished, reviewed, and tested countless reels over that time.
I've personally fished the Maxcatch Avid fly reel both on saltwater and on freshwater, in rivers and small streams, off of a skiff, and on the beach.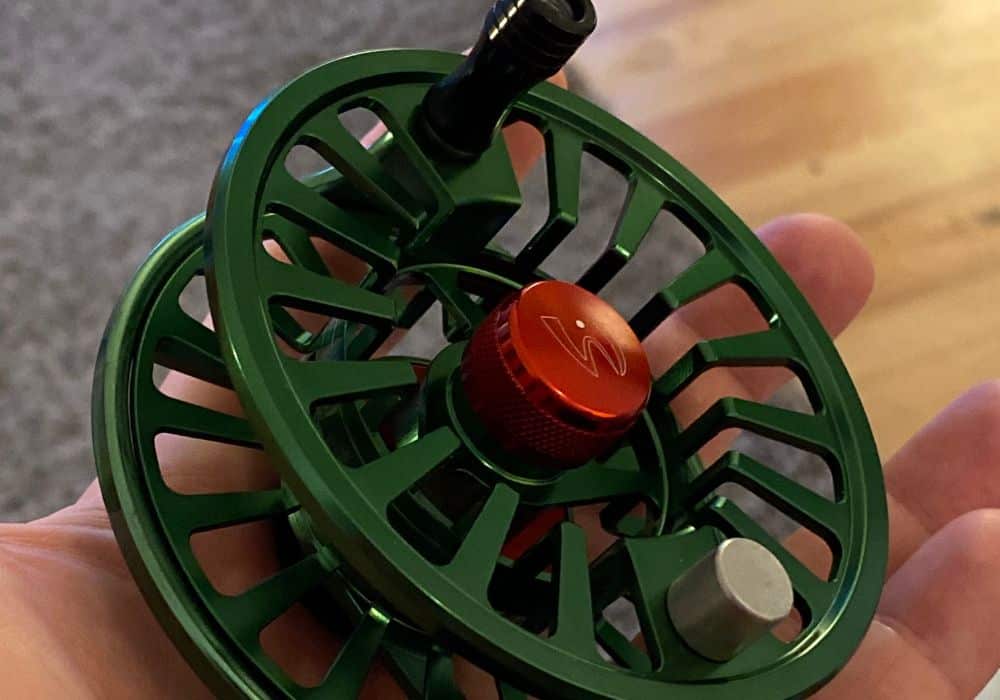 I've owned 4 different variations of this reel over the years, both in different colors and in different weights.
Most of the fly reels in my kit are more in the midrange to top-end price range, but that doesn't mean I only fish $500+ reels. Sometimes I've just needed a backup reel or in the case of the last time I ordered an Avid, I was traveling and decided on a last-minute fly fishing trip.
In these cases, you don't want to spend a fortune on a fly reel and that's where the Maxcatch Avid comes in.
Maxcatch Avid Fly Reel Specs
| | |
| --- | --- |
| Overall weight: 4.6 oz | Spool diameter: 3.4″ |
| Material: Machined 6061 T6 aluminum | Spool capacity: WF6 + 125 m/20 lb |
| Arbor size: Large | Sizes available: #1/3 – #9/10 |
| Warranty: 1 yr manufacturer default | Colors: Black, blue, silver, green |
| Made in: China | Drag type: Teflon disc & stainless steel |
What's impressive about the specs of the Maxcatch Avid fly reel is that they are quite similar to some of the better fly reels on the market, but you're getting the reel at a very low cost.
A sealed Teflon drag system, machined aluminum frame, and a relatively lightweight build. This is very good value for a budget fly reel.
Watch My Maxcatch Avid Fly Rod Review Video
How I Fished The Maxcatch Avid
The first time I purchased a Maxcatch Avid Reel was 10 years ago. I was traveling around China and I planned a last-minute fly fishing trip to Mongolia. I decided to order the Maxcatch Premier Fly Fishing Combo which includes the Maxcatch Avid fly reel, as well as pretty much everything you need for fly fishing.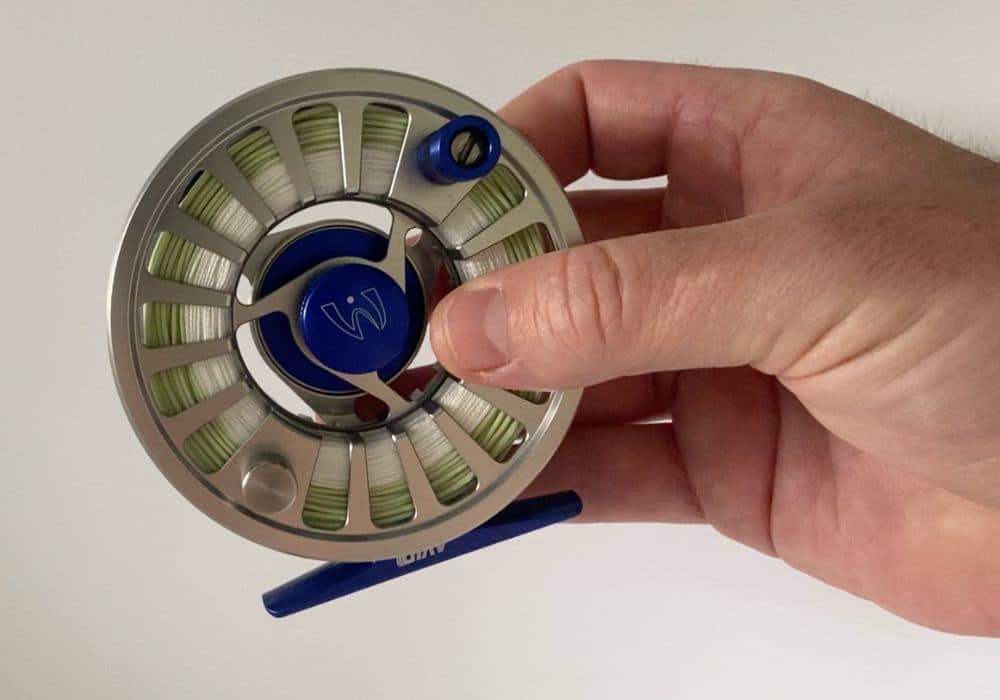 The next time I purchased the reel was a similar situation. I was living down in Grenada in the Caribbean and I decided to start fly fishing off of my dock. This time I just picked up the reel.
Lastly, I picked one up on a recent trip to Portugal. I used it to fish on small streams and rivers north of Porto.
On Rivers
I fished the Maxcatch Avid both in Mongolia and on large rivers and small streams in Portugal. I fought decent size fish with it and it handled them well. The drag is smooth enough that you can rely on it to safely land decent size trout.
The 3-weight version of the reel is surprisingly light and it balances well with both the Maxcatch Premier Fly Rod and the Orvis Encounter rod, which I also used it with.
On Lakes
The only stillwater situation I fished this reel on was actually just a massive, slow-moving portion of the Rio Limay in Portugal. It wasn't technically a lake, but given the situation it allowed me to fish the reel like I would a lake.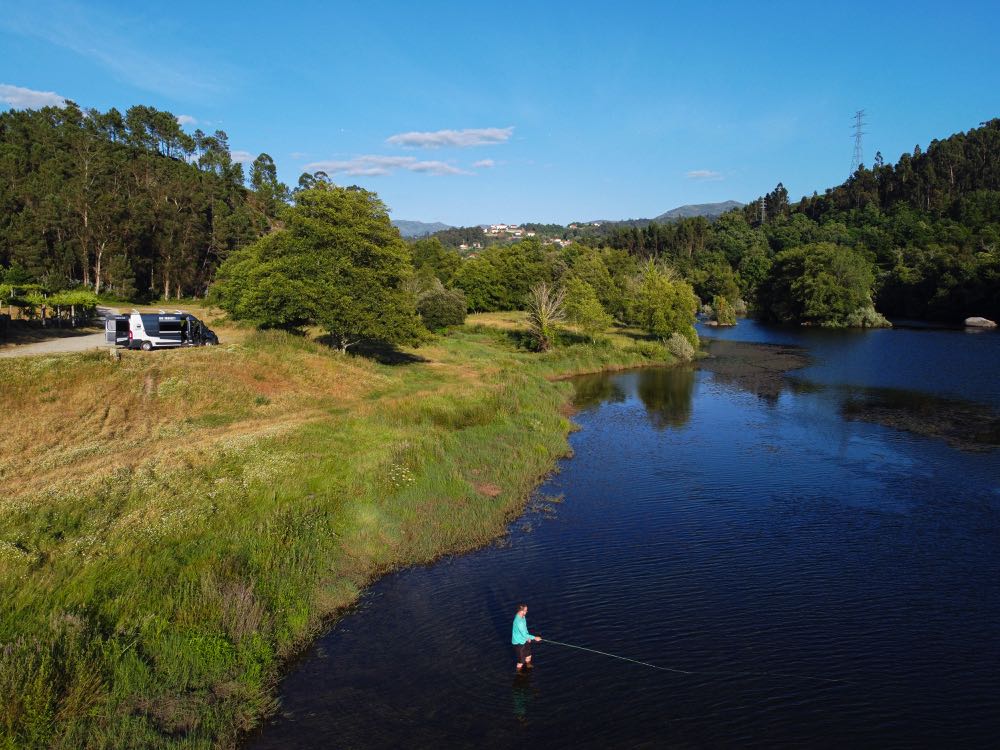 Landing larger fish who had plenty of room to run with no current to help them. The reel handled the situation well.
On The Ocean
I fished the 7wt version of the Maxcatch Avid fly reel from my dock, in a mangrove, from a small kayak, and from the beach. In all situations the reel handled it well.
I never caught a massive fish on the 7wt Avid, but I did land some decent snappers and barracudas with it and it fared fine.
Maxcatch Avid Pros
Here are a few things I love about the Maxcatch Avid. Please bear in mind that while I think this reel is well-built and that is one of the positives, it still doesn't compare to any of my $500+ reels. It's just great for this class of fly reel.
The Reel Sounds Great
It is Machined Aluminum (not die-cast which is less durable)
The coating is quite chip-resistant. I've dropped it many times
It's light, especially for the cost
The reel knob is large and comfortable
It has a decently powerful drag
The drag knob is easy to adjust
The overall build quality is amazing for a sub $50 reel
Maxcatch Avid Cons
There aren't that many cons for the Maxcatch Avid reel in reality. If this thing cost upwards of $200, then I'd be a bit more nitpicky about the design, the smoothness of the drag etc. But when it comes to budget fly reels, this is very hard to beat.
Not the most consistent build. I've had a couple that wasn't machined perfectly and the spool felt wobbly if it wasn't fastened super tight
The Maxcatch warranty is horrendous. They say it's 1-year but that's really a manufacturer's default warranty and reading reviews online, good luck trying to get a repair or replacement from the warehouse back in China.
Compare Similar Fly Reels
If you're looking for other budget fly reels, check out our best budget fly reels post here. Below I'll list a few similarly priced fly reels that you can purchase on Amazon:
Maxcatch Eco: This is Maxcatch's even cheaper variation of this reel. I've had one before, but I prefer the slight upgrade to the Avid.
Aventik FLK: This is another forged aluminum reel for a great price. Aventik makes decent reels for sure, and they have a slightly better warranty than Maxcatch.
Piscifun Sword: This is probably the next most popular budget fly reel on the market. People love this thing. I find the drag a little bit less ergonomic and smooth when compared to the Maxcatch Avid, but it's a great reel for the price.
Newer Versions of The Maxcatch Avid
The Maxcatch Avid has evolved over the years. As I've said, I've had many and while they've upgraded small details over the years like a better drag and lighter weight frame, they didn't come out with a full redesign until 2021.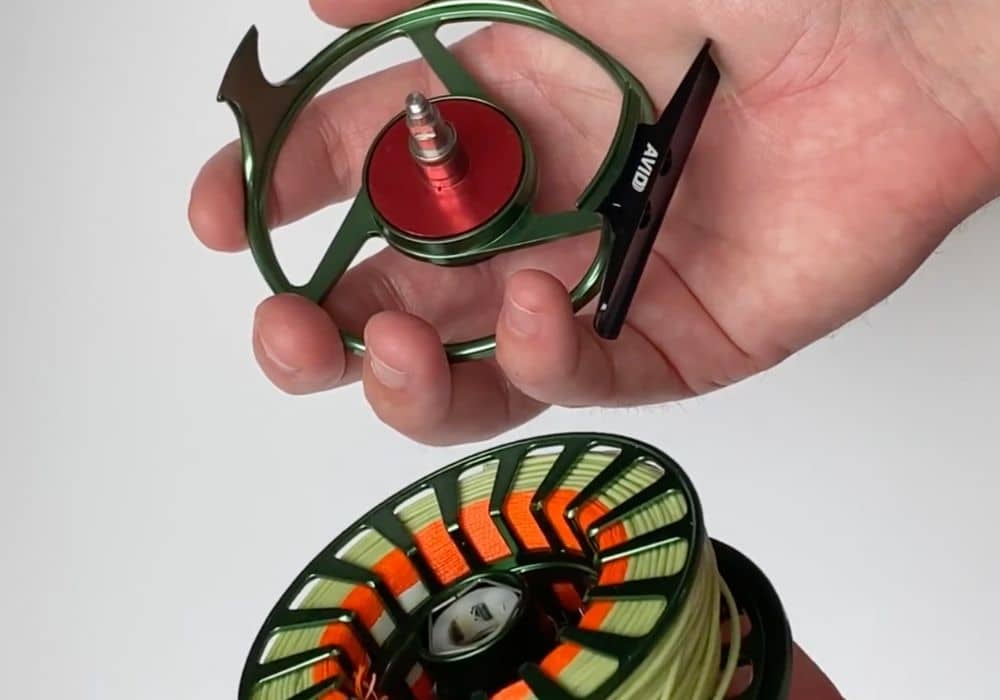 The new Maxcatch Avid Pro fly reel is quite a bit more pricey, but it is lighter, has a better drag system that uses cork, and it comes with a 3-year warranty.
I don't think the added features are worth an upgrade if you already own the Maxcatch Avid, but if you have more budget to spend, then the Avid Pro might be the way to go.
Watch the Maxcatch Avid Fly Reel Review Video
My Testing & Overall Thoughts
I have tested this drag system next to my Orvis and Snowbee reels and it has just as much pulling power. I have also tested it extensively in saltwater and it has held up to the task.
Overall I think that this reel is the perfect backup reel for an experienced angler or the perfect first reel for a new fly fisher. No matter what, for around $50-$75, you can rest assured that you're getting an incredible deal when you purchase the Maxcatch Avid fly reel.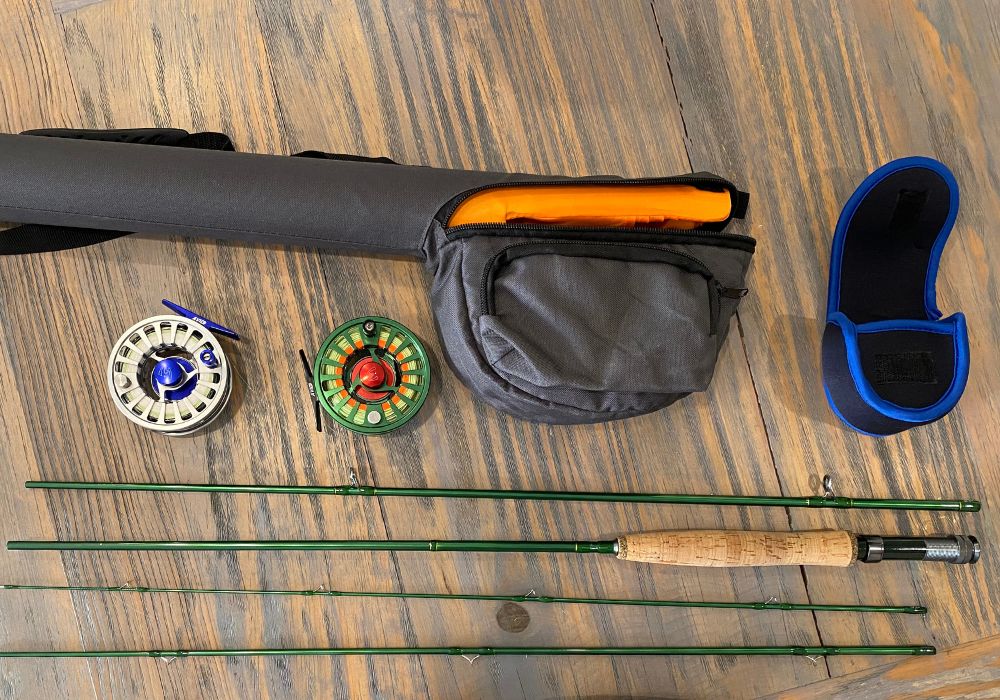 Consider Purchasing The Full Maxcatch Premier Combo Which Includes The Avid Reel, I only wish there were high-quality reels for this price when I first started fly fishing.
Conclusion
The Maxcatch Fly Reel is always in my bag as a backup, and it's my go-to reel when I'm traveling and decide on an impromptu fishing trip and don't want to spend a bunch of money.
If you're in the latter situation, I highly recommend purchasing the full Maxcatch Premier Fly Fishing Kit on Amazon. It comes with the rod, the Avid reel, line, tippet, backing, and basically everything you need to hit the water.
I hope you guys found this review helpful. Until next time. Tight lines.
Amazon and the Amazon logo are trademarks of Amazon.com, Inc, or its affiliates.