As an Amazon Associate I earn from qualifying purchases.
If you're looking at trying to target larger trout and bass, or even get into some saltwater species, then a 7 weight fly fishing reel will be the right one for you. Along with these, you can also target small steelhead and salmon.
A 7 weight fly reel is a great size to move up to if you're used to throwing a 4-5 wt reel. It'll allow you to throw big flies and streamers to haul in larger fish.
So, if you're looking to buy something a little bit bigger, then check out the article below. I'll go over three different reels as well as talk about the different features of the best 7 weight fly fishing reel.
Complete Your 7 Weight Outfit
Best 7-Weight Fly Rods
Best 7-Weight Fly Line
When to Use a 7 Weight Fly Reel
You can use a 7 wt fly reel when going after all different species of fish. This includes trout, largemouth, smallmouth, small saltwater fish, and small salmon.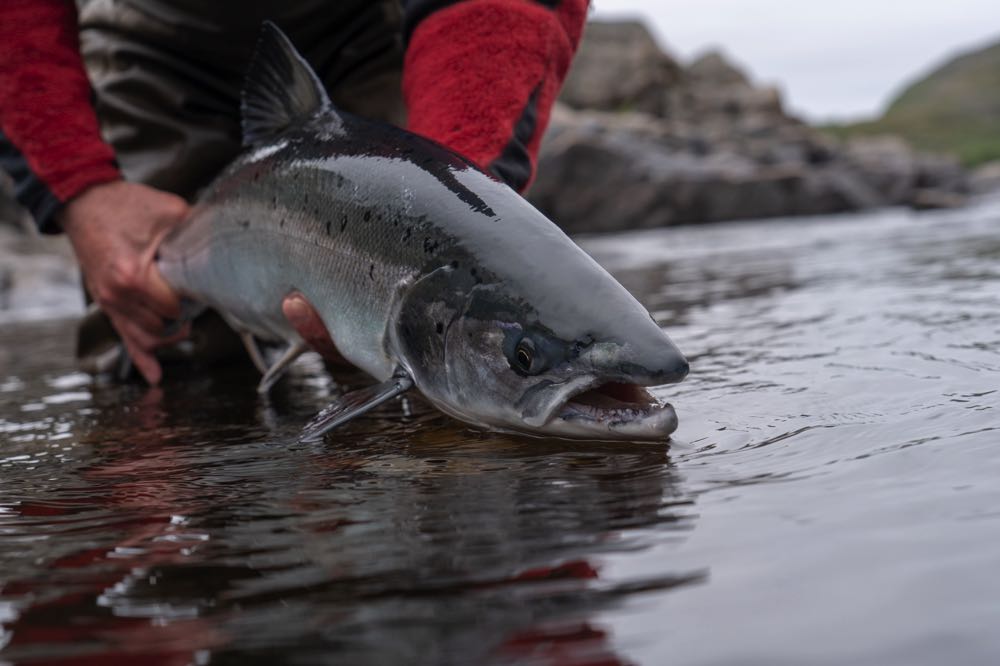 You'll be able to throw bigger flies to entice these fish, and the extra heft behind it will help you reel them in as well.
What Makes a Good 7 Weight Fly Reel
You'll need something with a good drag system. If you're throwing flies big enough that a 7 weight is needed, then chances are you'll hook into something with some fight to it.
After that, you should look at the size of the arbor. A larger arbor will help reduce line memory. It'll also let you reel your line in quicker, which will help with fighting fish.
Drag System
There are two popular types of drag systems: the disc drag and the click and pawl. The disc drag is much stronger and will help you with bigger fish.
The click and pawl is weaker, but if you're looking for that classic fly reel drag sound, then it's the one you should be looking at.
Sound
The sound of the drag with line flying off a reel is great. It means you've hooked into something big and the fight will be on shortly.
As pleasing as it is to hear this familiar zip, it doesn't add anything to your ability to land the fish. It's just a nice little bonus.
Weight
The weight of your reel is important. You don't want something that's so big and heavy that you eventually start to get fatigued.
Look for something lightweight, but also something that's balanced with your rod. You don't want an unbalanced rod and reel.
Price
Fly reel prices range from pretty cheap all the way up to the same payment as your rent or mortgage. So, it's important to have a price in mind when you're shopping.
You'll be able to find something in your range. It just may take a little more looking. This is especially true if your range is under $80.
Material
If you want the strongest and highest quality reel out there, you should purchase something made from machined aluminum. These will also be pricey, though.
Plastic, composites, or cut aluminum is weaker and potentially heavier. However, there are several out there that are solid pieces of equipment, and they won't break the bank either.
Arbor Size
When you start throwing 7 weight reels, you need to start considering the size of the arbor. The larger the arbor is, the quicker you'll be able to retrieve line.
The quicker you'll be able to retrieve line, the quicker you'll be able to reel in those monster fish. On top of that, large arbors also help with reducing line memory.
The Best 7 Weight Reel Brands
Below I've listed three different brands that all produce a great 7 weight reel. Check some of them and see if they're right for you!
Orvis
Orvis is known around the world as a great producer of fly fishing gear, and their reels are the same. You'll be able to get a solid piece of equipment that's great for an angler of any skill level.
Tibor
Tibor prides itself on being a leader in design as well as manufacturing. They also proudly say that their reels are made by fishermen for fishermen. It's hard to go wrong with a Tibor.
Loop
They strive to provide the best 7 weight fly reels and gear for the worldwide community of fly anglers. All of their reels are made for longevity, function, and high performance. They didn't make the list this year, but they're a great reel manufacturer.
Maxcatch
This is a great budget fly fishing option from Qingdao, China, and there's actually some great quality fly gear coming out of this manufacturer. In the game since 2005, Maxcatch is a great brand and recommended option for new anglers who want decent quality without breaking the bank.
The Best 7 Weight Fly Reels You Can Buy
Now that I've talked about some of the different features, let's go over some of the products. Below, I'll cover three different reels.
Orvis Clearwater Large Arbor
Drag system: Disc
Pros: Easy-adjust drag, large arbor
Cons: Tough to convert right and left-handed
The Orvis Clearwater Large Arbor reel has a nice large drag knob on it, making it easy to quickly change the drag setting while you're fighting a fish. The drag system is also very strong.
The drag system is a little bit quieter than normal. So, if this is a big deal for you, then you should look at other reels. It might be the best 7 weight fly reel for the money, though.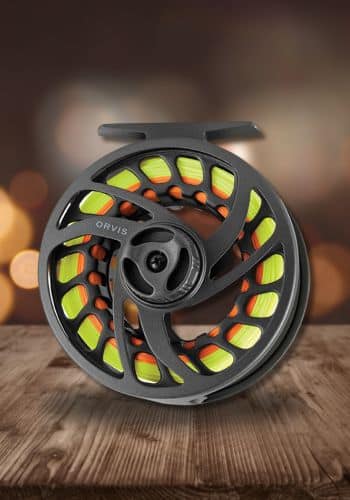 Maximumcatch Tail Fly
Drag system: Disc
Pros: Price, the stainless steel drag system
Cons: Small imperfections in the coating
The Maximumcatch Tail Fly is a great reel for someone looking to start out. The under $50 price tag should be a major draw for just about fly angler who's new and doesn't want to drop too much on a setup.
Overall, this is a smooth and well-built reel. It'll hold up to rough conditions and should last you several seasons.
Tibor Everglades Fly Reel
Drag system: Disc
Pros: Stays cool in the hottest of weather, smooth drag
Cons: The price tag
If you're looking for a premier saltwater fly reel, then look no further than the Tibor Everglades Fly Reel. The Tibor is made for 7 weight fly fishing in the hottest of weather against large fish.
Thanks to the smooth drag system, the inner components won't heat up even against the fastest of runs. It's hard to go wrong with this reel.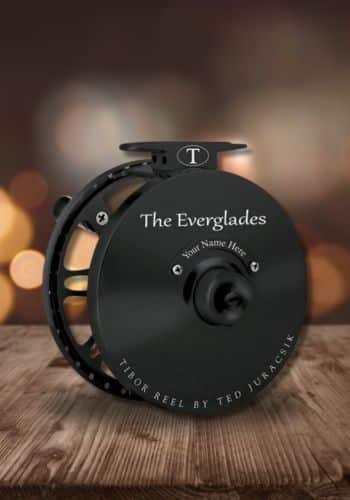 Review This Post
Conclusion
7 weight reels are great for the angler looking to move up and start throwing larger flies for larger fish. They can be great fun.
Now that you know a little bit more about them, it's time to head down to your local fly shop and pick one up!
Some images in this post are courtesy of Shutterstock.
Like This Article? Pin It!
Amazon and the Amazon logo are trademarks of Amazon.com, Inc, or its affiliates.
As a part of the Amazon Associates Program and other affiliate programs, Into Fly Fishing® may receive a comission if you order products through links on this website.