In this article, I'm going to share with you the absolute best 9 weight fly reels on the market today including some of the best brands for heavier reels and features to look out for in this weight class.
The nine weight fly reel is one of the most popular sizes when targeting big, and strong freshwater fish. Or for going after smaller to medium-sized saltwater species.
It has the strength to haul in those bruisers while also allowing it to cast heavy flies in the wind. Combined with a fly rod in the same weight, it's perfect for targeting big and strong fish.
So, if that's what you're looking for then we have it here for you. Below we're going to cover 4 different reels as well as some features that will help you out there on the water.
As an Amazon Associate I earn from qualifying purchases.
When To Use a 9 Weight Fly Reel
The 9 weight fly fishing reel may be the most versatile size out there. You can effectively go out and catch just about any freshwater fish from Florida to Washington.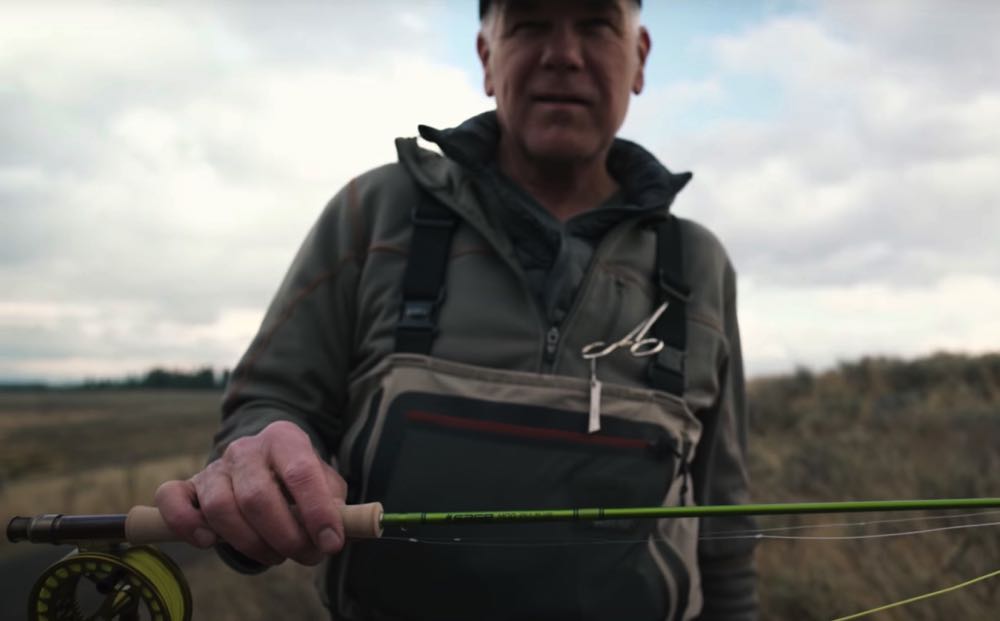 The same goes for saltwater fishing. This is heavy enough that you can go out there and catch just about sized fish you can get your fly out to.
Of course, whenever picking your fly reel weight, you should also match it up to the same weight rod. So if you're purchasing a 9/10 weight reel, then you'll want to set it up with your 9 or 10 weight rod.
What Makes a Good 9 Weight Fly Reel
A good nine weight fly reel is going to be strong and sturdy to head out on the water with you and bring in those big fish that you're after.
That means you'll need a drag that can handle such a strong fish. This will allow you to wear them out so you can easily bring them into the boat. Below we go more into depth on drag and other features.
Drag System
The larger the reel gets the more important it is to have a drag system that is strong and works well. Unless you plan on using some very heavy leader a good drag system will help you immensely.
A disc drag system is going to be the best one for you. The click and pawls work well but not for the type of fish you'll be targeting.
The Sound
The sound of the line flying off the drag is a beautiful thing. It can get the heart racing and is an auditory clue that you have a major fish on the end of your line.
That being said, the fact of the matter is that the sound of your drag is not going to assist you in catching fish. This is purely for aesthetics.
The Weight
Once you start getting into these bigger reels the weight of them starts to come into play. The larger they are the heavier they are and you can wear out your arm from casting them all day.
Find something that's not too heavy and won't give you casting fatigue. More importantly, make sure it's balanced on your rod.
The Price
Price is all up to you. If you can afford an $800 reel then go for it. However, this is not realistic for most of the fishing world.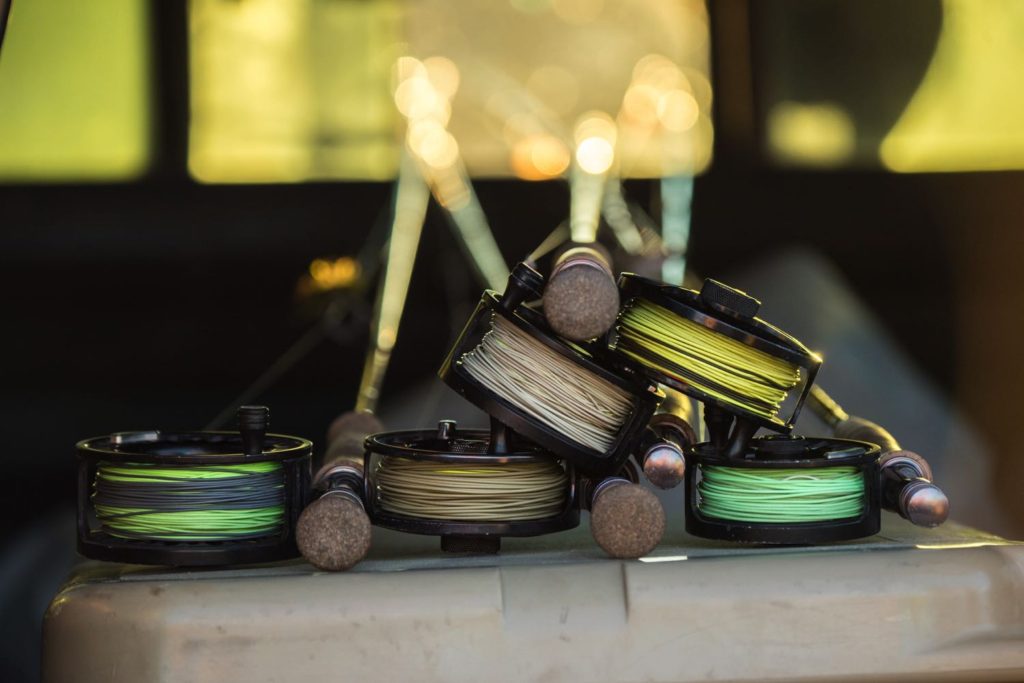 You can easily find a reel that is going to work for you that is under $100. Even if you want something cheaper, you should be able to find that too. It just may take you a little bit more effort searching.
The Material
Milled or machined aluminum is the best 9 weight fly reel material out there. They are going to be both strong and durable. Allowing for hardcore anglers to hit the water day after day without the worry of their reel breaking.
Cast aluminum, plastic, and composite materials are going to be cheaper options but they won't be as durable. It doesn't mean they are bad pieces of equipment though.
The Arbor Size
Arbor size is important when chasing large fish. The larger the arbor the more quickly your reel will bring the line in.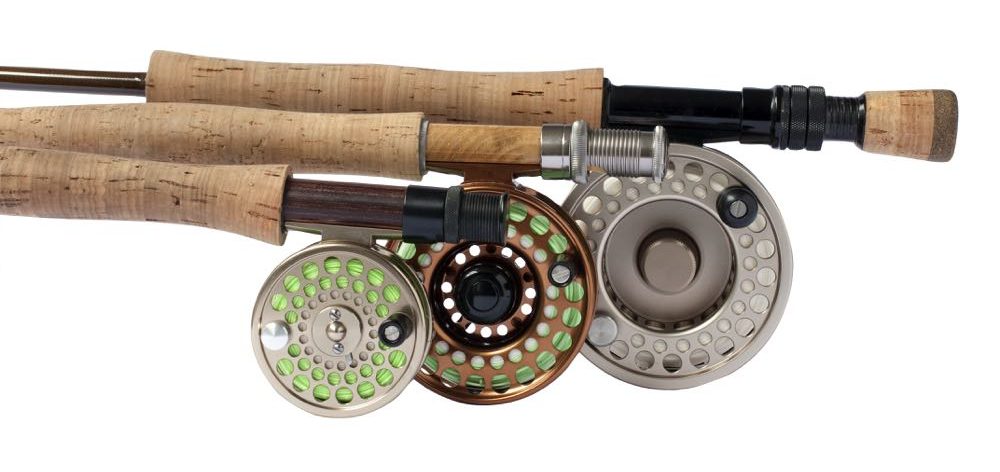 This will help land the fish quicker. Making the fight shorter and giving the fish less of a chance to break you off and swim away.
The Best 9 Weight Reel Brands
Below we're going to cover a few different types of reel brands. These are some of the best 9 weight fly fishing reels out there and they make a great 9 weight fly reel.
Orvis
Known worldwide as one of the leaders in fly fishing gear, and they also make great reels. They have several different 9 weights that can be used in just about any situation.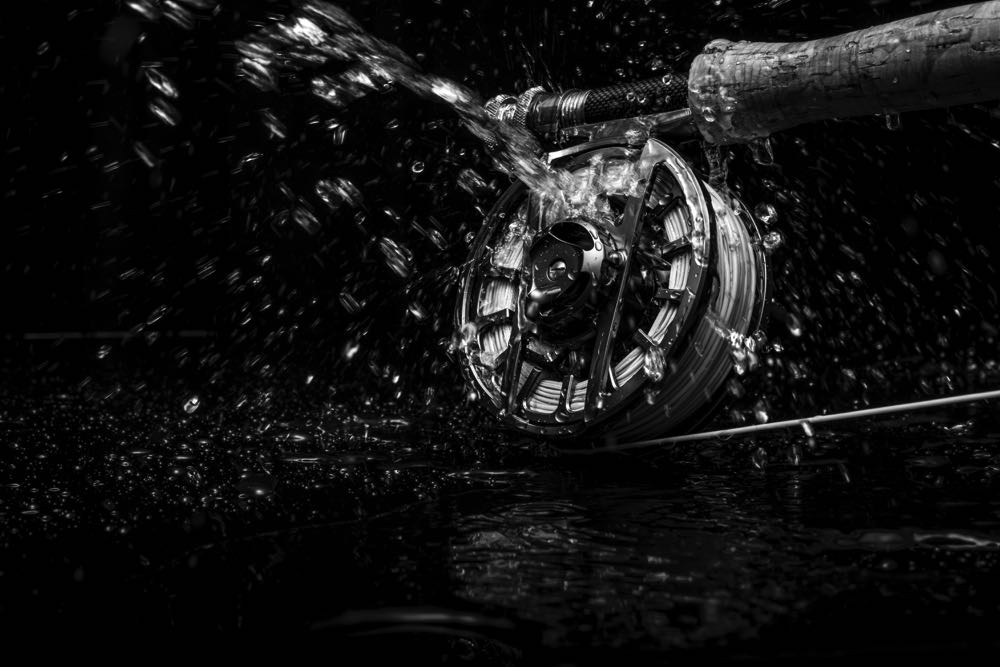 Redington
Redington is known for making some of the best reels out there, without also breaking the bank account. You can get some great reels for only $100.
Piscifun
Similar to Redington, except these are more in the budget to mid-range reels. These are ideal for someone just starting out in fly fishing.
The Best 9 Weight Fly Reels You Can Buy
Below we're going to go over four different reels. Each of them will help you out on the water and they also come in a range of prices suitable for all anglers.
Aventik Z
Drag System -Disc
Pros – Great price, Easy-adjust drag
Cons – Drag is not sealed against saltwater. Bright green color could be ugly to some
The Aventik Z is a great reel for someone who is looking to start out fly fishing. It comes at a great price point while having a solid drag system.
Of course, at this range, you're not going to get the quality and warranty that you'll find with some higher-priced brands. The low price means that it might not be made that well, but for $33 it's hard to pass up that kind of a deal.
Redington Grande
Drag System – Disc
Pros – Strong drag system and is buttery smooth
Cons – Small arbor, and drag loses its sound after a while
The Redington Grande is a great reel for someone looking to take the next big step. It works well in both salt and fresh water and is strong enough to handle just about any fish you can hook up to.
The arbor is small so you'll need to put a fair amount of backing on there.
Piscifun Crest
Drag System – Disc
Pros – Used in both fresh and salt
Cons – Does not hold much backing
Ideal for the angler who has decided they need a better piece of equipment strapped to their rod. The Piscifun Crest reel can be used in both fresh and saltwater while having a great drag system. Also, it might be the best 9 weight fly reel for the money.
It does not hold much backing so if you plan on getting into a big fish you may want to look elsewhere.
Redington Behemoth
Drag System – Disc
Pros – Excellent sealed drag, huge arbor, sturdy interlocked design
Cons – Lower ranges of the drag are still very high
The Behemoth reel is one of Redington's best offering and it easily has one of the best drags in class, especially when considering the lower price tag. Angler's love this reel in all weights, but as you get up into the 9's and 10's, the power of the drag really starts to shine.
It's a sealed drag system, so it's perfect for saltwater. I love this reel and I would love to get it in more sizes, but the 9 is a real winner in the mid-range category of 9 weight fly reels.
If you're looking to pick up one of these awesome reels, check out my full hands-on Redington Behemoth Review.
Review This Post
Conclusion
9 Weight reels are extremely versatile. They can be used in fresh and saltwater all over the world. If you are a saltwater angler who has to travel the world with one reel it should be a 9wt.
Hopefully, the above information has helped you out in your search for a 9 weight. So, go ahead and shop online and order one to arrive at your door. It'll likely be there in just a couple of days, and for an angler, it'll feel like Christmas!
Some images in this post are courtesy of Shutterstock.
Like This Article? Pin it!