As an Amazon Associate I earn from qualifying purchases.
If you're using a 10+ weight fly fishing reel, then chances are you're going after saltwater fish or very large freshwater fish such as pike or muskie. This reel has a lot of power behind it.
You'll be able to throw big flies to big fish and have the strength to reel them in. On top of that, you'll also be able to cast in the wind.
So, if you're looking for something like that, then check out the information below. I'm going to cover three different 9 weight fly reels and go over some of their features.
When to Use 10-Weight+ Fly Reels
If you want to go out and chase some big freshwater fish or throw large flies to big bull reds, then this is the size for you.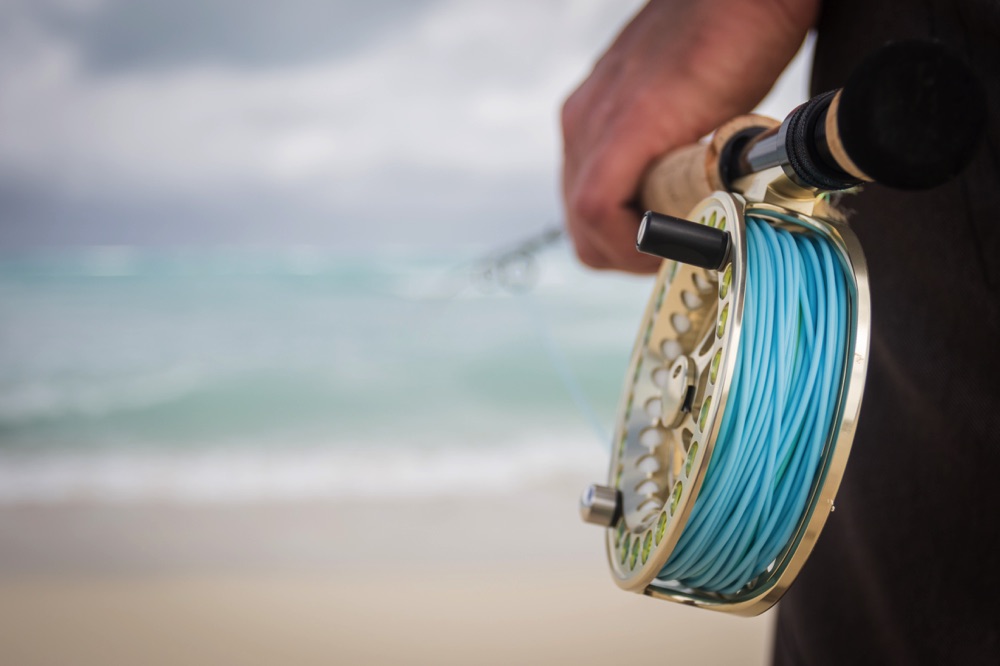 You'll be able to land large fish at your boat while also being able to throw big flies to attract even bigger fish. The heavy size will help you cast in the wind too.
What Makes a Good 10 Weight Fly Reel?
A good 10+ weight fly reel has a strong drag system while also being durable. The best 10+ weight fly fishing reel will be out in salt water, so they need to be impervious.
Besides that, they need to have a large arbor as well as several other features. Below, I'm going to go over some of the most important ones.
Drag System
When fishing with a 10 weight, you'll be targeting large fish. So, you'll need a drag system that can handle them.
A disc drag system is the strongest and will be part of the best 10+ weight fly reel you can get. Click and pawls are fine for smaller fish, but they aren't able to hold up to the power of a muskie or a saltwater fish.
The Sound
The sound of your reel can add a great aesthetic to it. Hearing line zip off the reel can raise your heart rate and let you know you have a big fish on.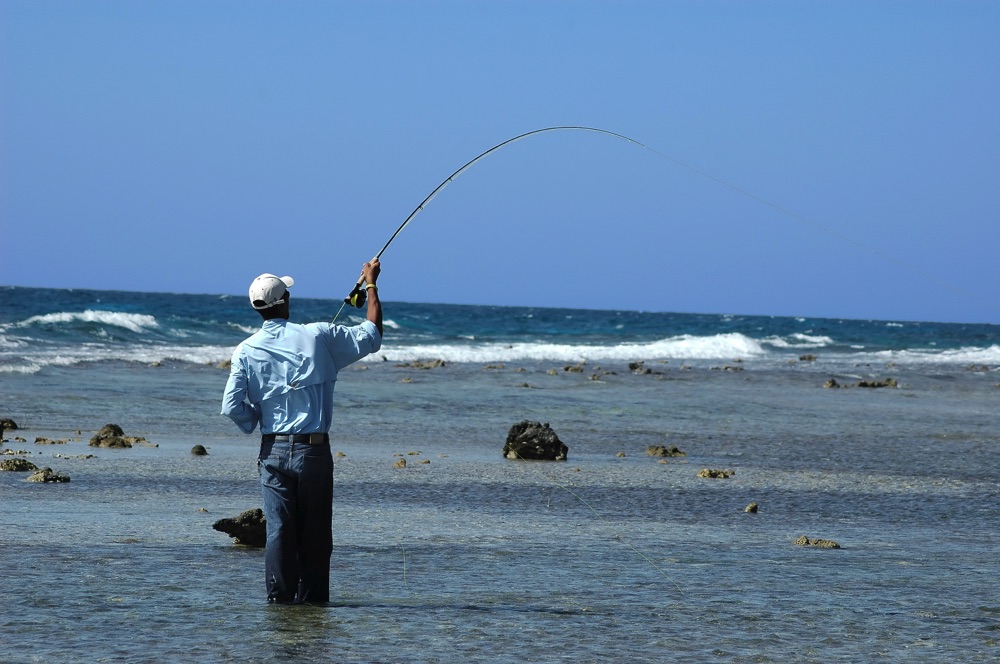 However, it won't actually help you catch fish. It's just an added bonus and can be nice to hear.
The Weight
Once you start getting into 9wt reels and higher, you'll notice they begin getting a little bit heavy. You should be careful with this.
You don't want a reel that's too heavy because it can wear your casting arm out. This will make for a shorter day out on the water.
The Price
It all depends on what you can afford or what you want to spend on a reel. If you want to splurge on the latest and greatest, then be prepared to drop a payment of over $600.
Don't let that number scare you, though, because there are other great reels out there that don't equal a car or rent payment.
The Material
Milled or machined aluminum is used in the best reels out there. They're strong and lightweight. However, they do come with a hefty price tag.
Plastic, composite, and cast aluminum are also available, but these are typically heavier and more expensive. There are some reels out there that are made of the above materials, though.
The Arbor Size
The size of the arbor plays a role when you're targeting large fish. The larger the arbor, the quicker you'll be able to reel in line.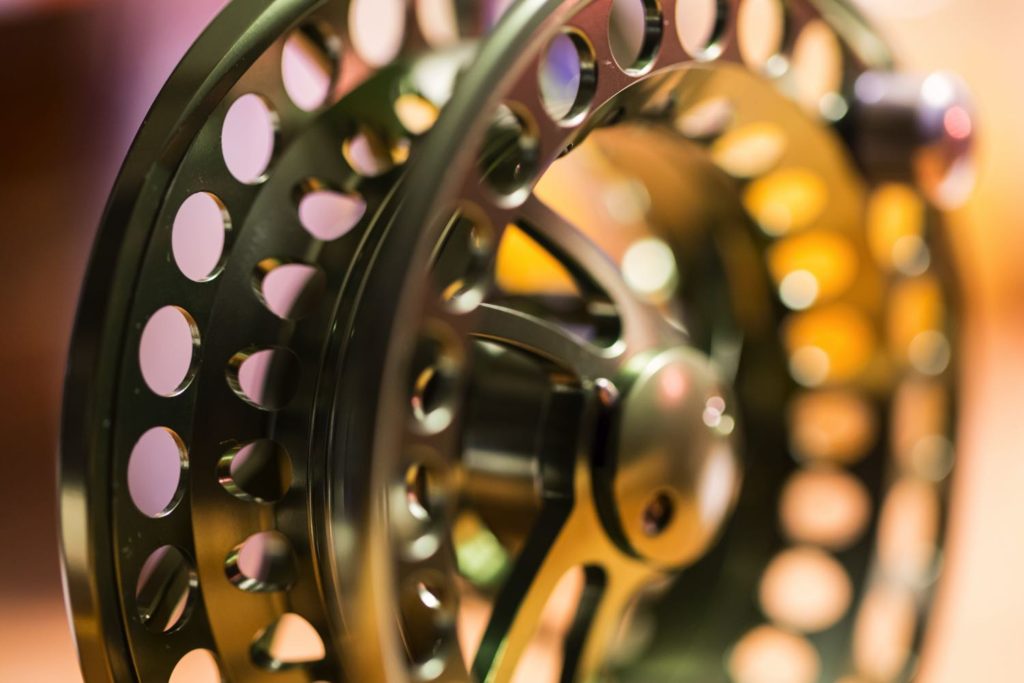 This will make the fight shorter and raise your chances of landing the fish. You probably can't have much backing on the reel, though, so keep that in mind.
Best 10+ Weight Reel Brands
Below I'm going to go over three different reel brands. Each of them makes great products that will help you out on the water.
Galvan
Galvan produces some of the finest fly reels out there. The company is known for making quality reels that not only work exquisitely, but are also works of art.
Hardy
Similar to Galvan, Hardy makes beautiful reels that are also extremely technical. They have a reel for every type of fishing you could dream of doing.
Redington
This brand makes reels in a wide array of prices. Redington is great for someone who wants to go top-shelf or mid-range.
Orvis
Long-standing as one of the best reel manufacturers, Orvis has some incredible reels. Surprisingly, none of our team has used any of their 10+ weights yet, so I may update this list when I get my hands on one.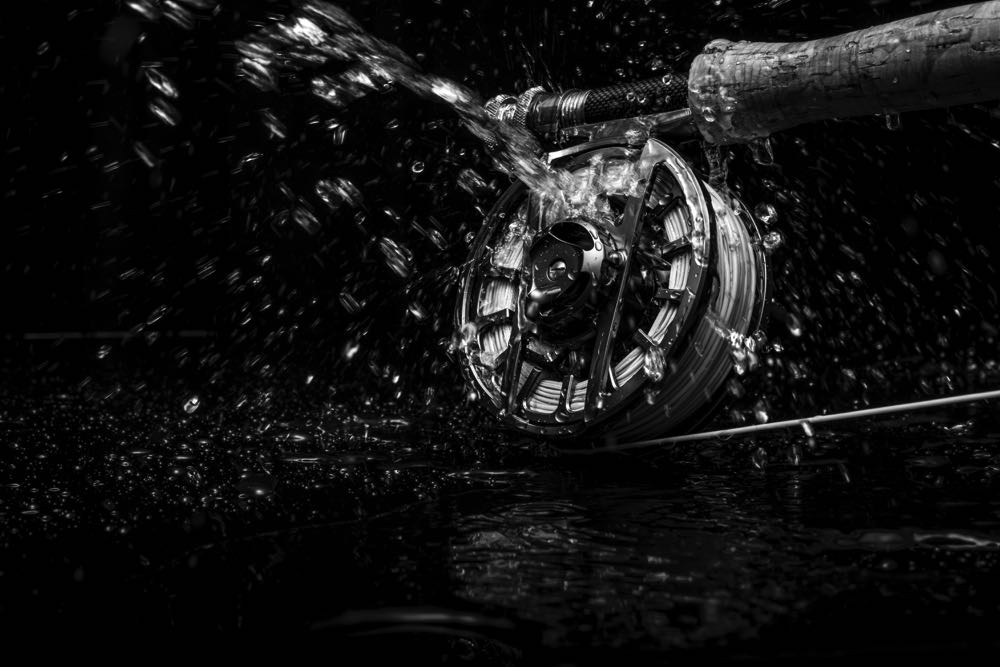 Angler Dream
They are a super budget reel manufacturer for those who really don't want to spend a lot on their gear. In the 10+ weight, the drags are unsealed so aren't good for salt water, but what can you expect for reels under $55?
The Best 10+ Weight Fly Reels
Below, I'm going to cover three different reels. Each of them is in its own distinct price range, so everyone can take a look at them.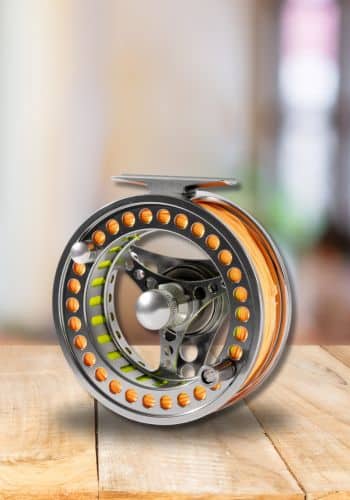 Angler Dream EX-ALC
Drag system: Disc (unsealed)
Pros: Very cheap, can switch reel from left to right easily
Cons: Unsealed drag
It's ideal for the angler who's just starting out and doesn't want to spend too much money on equipment. The Angler Dream EX-ALC will get you started in the world of fly angling, but won't do much more.
Redington Behemoth
Drag system: Disc
Pros: Great reel for the price, strong drag
Cons: Weak handle, can have issues with salt water if not cleaned properly
It's perfect for taking the next step in your gear. The Behemoth is not too expensive, so you get a lot of the features of an upper-end reel without the upper-end prices. It might even be the best 10+ weight fly reel for the money.
If you're interested in this amazing reel, be sure to check out our full hands-on Redington Behemoth Review.
Galvan Torque
Drag system: Disc
Pros: Incredibly strong and durable drag system, very lightweight
Cons: Price
The Galvan Torque reel is hard to beat in this high weight category. The only real negative is how much it costs. If you want a premier fly reel, then you can't go wrong with the Galvan Torque. Fish anywhere and everywhere with this reel, and you'll feel true manufacturer quality in your hands.
Review This Post
Conclusion
10+ weight fly fishing is great for someone looking to target saltwater species or big freshwater fish. They're strong and can deliver big flies to big fish.
With the information above, you should be all set to go out and check out a 10 wt on your own. So head on down to your local fly shop and pick one up!
Some images in this post are courtesy of Shutterstock.
Amazon and the Amazon logo are trademarks of Amazon.com, Inc, or its affiliates.
As a part of the Amazon Associates Program and other affiliate programs, Into Fly Fishing® may receive a comission if you order products through links on this website.