The best 3 weight fly fishing reels are no longer thought of as only small stream or panfish reels. Thanks to improvements in technology and materials, 3wts can now be used to haul sizable trout and other fish.
Long 3wt nymphing rods are becoming more and more popular. Spooling light line onto a fly reel allows you to have the sensitivity needed when throwing those tiny flies out to trout in runs of rivers and streams.
Compare 3wt Fly Reels
This blog is reader-supported. As an Amazon Associate, I earn from qualifying purchases.
| Image | Title | Best For | Price | Buy |
| --- | --- | --- | --- | --- |
| Top | Redington Zero | Best Overall | | Buy Now |
| | Piscifun Sword | Best Budget | | Buy Now |
| | Sage Click | Best Top-End | | Buy Now |
Prices pulled from the Amazon Product Advertising API on:
So, if you're interested in learning more about how versatile a 3wt reel can be then look no further. Below, we're going to talk about the features of the reels and what makes them so great, on top of showing a few different items.
Complete Your 3wt Set-up:
→ Best 3wt Fly Rods
→ Best 3wt Fly Line
→ Best 3wt Euro Nymphing Rods
As an Amazon Associate I earn from qualifying purchases.
When To Use a 3 Weight Fly Reel
Of course, a 3wt fly reel is going to go with your best 3 weight fly rod and your best 3 weight fly line to ensure you have a balanced set-up.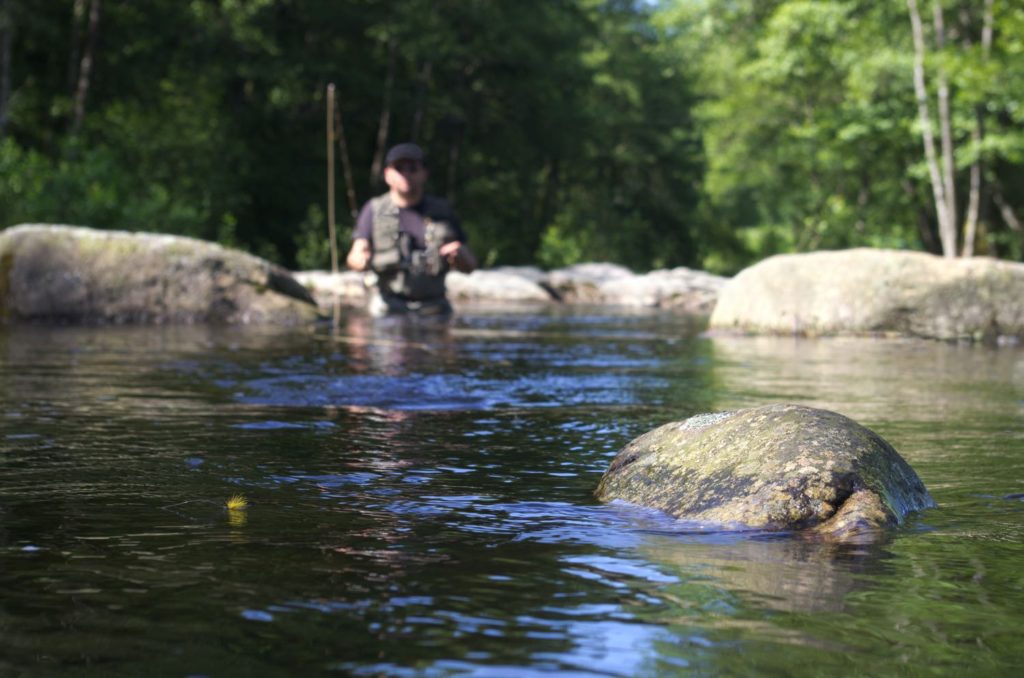 It will be ideal for heading out to mountain streams and throwing small dries to brookies, or terrestrials to panfish and small bass in farm ponds. However, they've now become excellent nymphing tools.
The light reel and corresponding line are ideal for throwing out small nymphs that can pluck out those pesky trout in the river. These are paired with long rods, usually 10′ so you can get some better drifts and can get your fly out further without having to cast far.
What Makes a Good 3 Weight Fly Reel?
Modern fly reels are not just line holders. They can make or break a day out on the water which could be the difference between landing that fish of a lifetime, or standing in the river dumbstruck as it swims away.
Proper construction is key. A machined reel is going to be strong and lightweight compared to pre-cast. Also, the drag is key. There are two different types, click and pawl drag system reel, and the disc drag system reel. The disc drag is the most effective.
Drag System
Like we mentioned above, the disc drag is going to be the most effective drag system you can find. It's great for slowing down big fish.
The click and pawl is the traditional fly fishing reel drag system. It has less adjustability and stopping power. These are also cheaper and can be paired with small trout or panfish.
The Sound
The click and pawl is going to be the reel with the most distinct sound. When the spool spins the pawl bounces on the teeth of the spool and that makes a loud clicking sound.
A lot of anglers get worked up over the sound of their drag system. Granted, I understand where the love of a drag zipping comes from, but it is only for aesthetics.
The Weight
Machined reels are going to be the lightest reels in the market. So if you're looking for something lightweight then a machined reel is going to be your best bet.
Now, you shouldn't be too worried about the total weight of the reel. What you should be worried about is ensuring your setup is balanced. You don't want the lightest reel out there only to find out your rig is out of whack.
The Price
The price of your reel is all dependent on what you can afford. Of course, you'll find that more expensive reels are going to be better made, but that doesn't mean you have to sacrifice quality if you can't afford a $300 reel.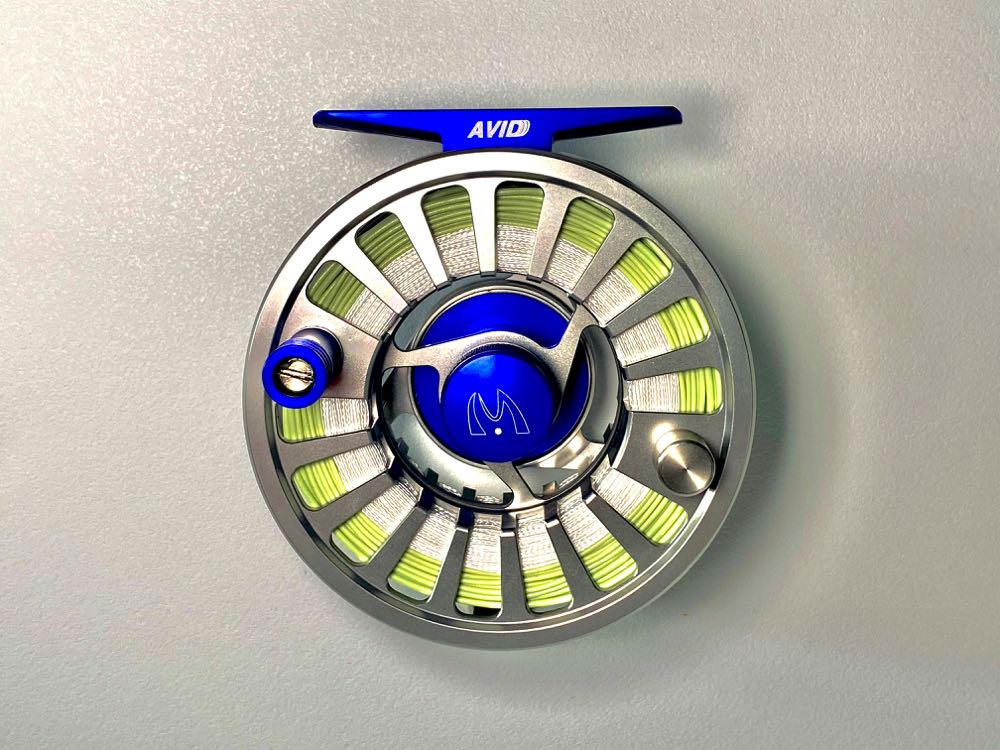 There are plenty of great reels that come for under $100. With enough research, you could even purchase used reels that would be even less than that.
The Material
We mentioned this above but machined reels are going to be stronger and lighter than their pre-cast counterparts. Machined reels are made out of a solid block of metal.
As opposed to pre-cast or die-cast which is metal that is poured into a mold. Pre-cast is usually heavier and less durable than machined. However, they are the most reasonably priced reels out there.
Arbor Size
The arbor is the cylinder that is directly in the center of the reel that the fly line or backing is wound on. Many modern fly reels have a large arbor. This is because it helps with line memory.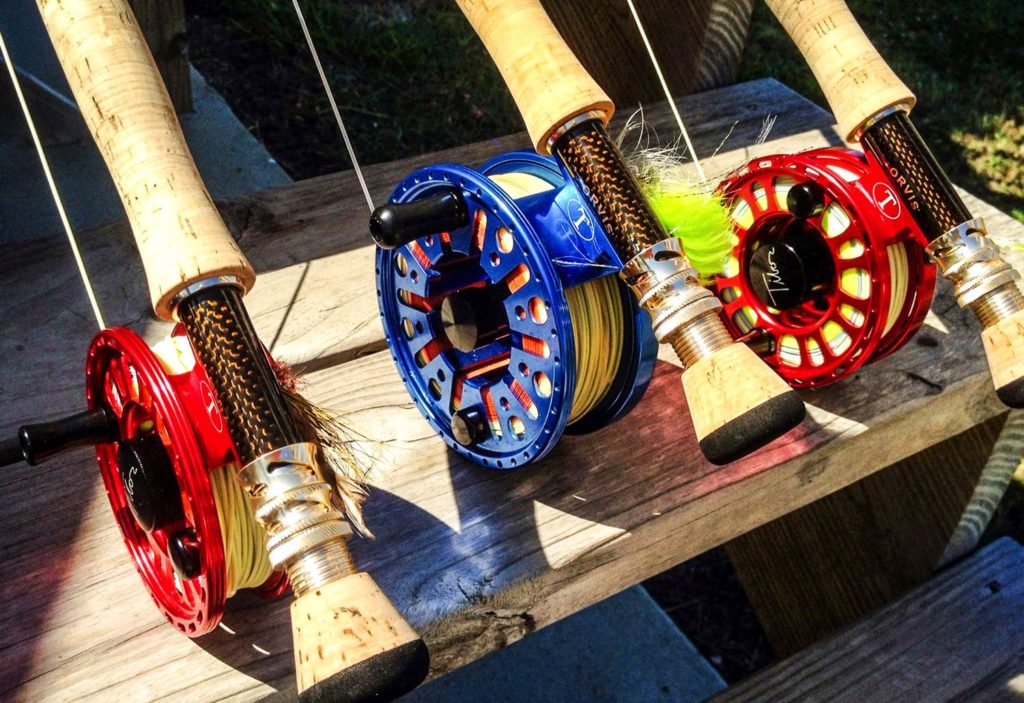 If you plan on fishing in warm water or saltwater then you should pick a reel with a large arbor. This helps with smooth runs and will allow you to reel in line quicker.
Best 3 Weight Fly Reels by Brand
There are some definite big players in the fly reel industry and the best 3 weight fly reels are no different. Here are the brands I'll list in this post and in my opinion, they are some of the best overall fly reel brands.
Redington
Known as one of the premier fly gear brands they also make some of the best reels. Whether it's their top-end or mid-range products you're going to get something great.
Sage
Sage constantly is testing out their products in both the lab and on the water. All of their products are unique and will offer an incredible fishing experience.
Nautilus
A company with over 180 years of experience, Nautilus makes great reels. Not only are these great lightweight reels, but their heavier sizes are phenomenal as well. They didn't make the 3-weight line-up this year, but they feature prominently in some of our other lists.
White River
This is a great brand for cheap 3 weight fly reels and they make some of the best 3wt fly reels for the money. Meaning they aren't just cheap, they're well built.
The Best 3 Weight Fly Reels You Can Buy
Below, we're going to go over the best 3 weight fly fishing reels. These are going to vary in price, but they will be benefit anglers of every skill level.
Sage Fly Fishing Click Reel
Drag System – Click and Pawl
pros – Large arbor, Big palming rim for control during a fight
Cons – Not a strong drag system
The Sage Fly Fishing Click Reel is a wonderful reel for the price. You can tell we're nitpicking with the cons when you say a 3wt reel doesn't have a good drag system. Chances are you won't be needing it much.
This would be a great reel for someone who wants to advance to the next level of gear.
Redington Zero
Drag System – Click and Pawl
Pro's – Great price for the quality of the reel. Die-Cast Construction
Cons – Not as polished or durable
The Redington Zero is a great reel for hitting up those small backcountry creeks or throwing terrestrials to panfish. The price is easy on the eyes as well.
A great reel for someone starting out that wants something that will last them years. Redington has long been one of the best budget-to-midrange fly reel manufacturers and the Redington Zero is one of their best value offerings.
In my opinion, this is the best 3 weight fly reel for the money this year.
White River Fly Shop Intruder
Drag System -Disc
Pro's – Price, drag system
Con's – Not durable and drag adjustment knob can slip
The White River Fly Shop Intruder is ideal for someone just starting out and looking for something cheap to learn on. The disc drag system is great in case you hook into something larger.
The reel itself manages to incorporate a lot of the signature features that make more expensive 3 weight reels so great, like the large arbor design for rapid retrieve and the on-way bearing which enables you to change the reel direction easily.
Review This Post
Conclusion
3 weight fly fishing reels are great for getting out there and targeting small fish. With this lightweight set up they feel much bigger than they actually are.
Hopefully, now you have a better understanding of what they are. So head on out to your local fly shop and pick one up!
Some images in this post are courtesy of Shutterstock.
Like This Article? Pin it!