As an Amazon Associate I earn from qualifying purchases.
When you're shopping for the best 6 weight fly reels, you should be thinking about what kind of fishing you plan on doing. Although the 6 weight is very versatile, it's a bit too large for smaller fish species.
The 6 weight has been one of my favorites over the last few years. It gives me the ability to go out and throw larger flies for bass, and I can still throw smaller nymphs and dries to midsize to large trout.
So, if you're looking for something versatile, then check out the information below. I'll go over several different six weight reels and then some of their features.
When to Use a 6 Weight Fly Reel
A 6 weight fly fishing reel is great for someone looking to target multiple freshwater species. It's lightweight enough to throw small flies to trout and heavy enough to target bass.
You'll be able to throw larger streamers to target some of those trophy trout in your local rivers, or you can even drift nymphs in runs. It's a great all-around fly reel weight.
What Makes a Good 6 Weight Fly Reel?
Since you're now starting to get into the heavier weights, you'll be able to catch larger fish more effectively. So, you'll need to make sure you have a larger arbor in case you put them on the reel.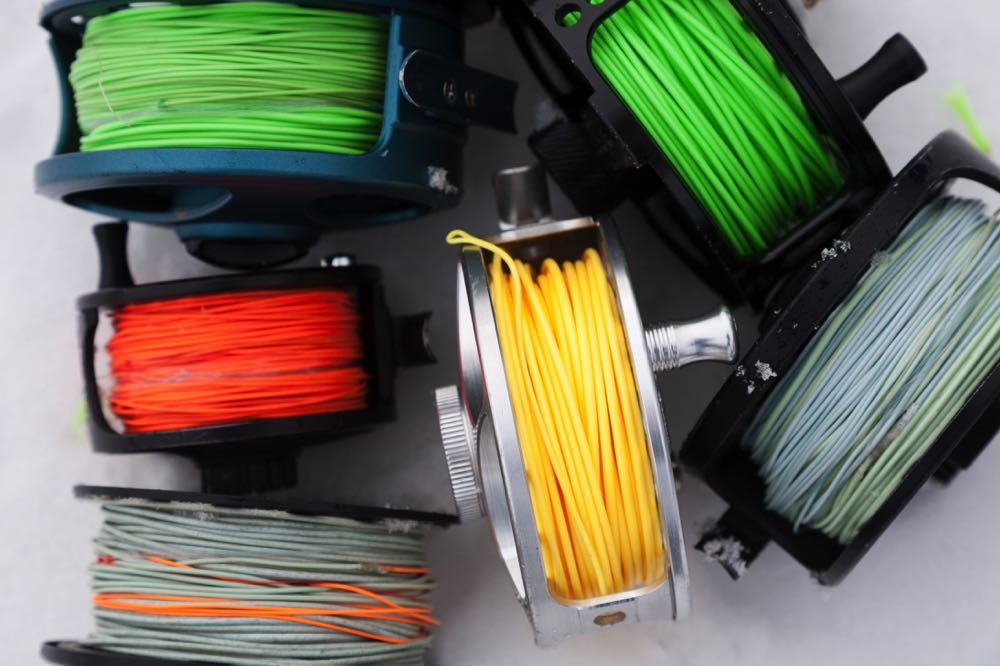 Also, a strong disc drag system will work wonders. Working a large fish with your free hand on the reel is a great challenge, but if you're not sure how to do it, then a drag system is needed.
Drag System
The two most prevalent drags you'll find on reels are the click and pawl and the disc drag. The click and pawl isn't as strong, but has a great sound to it.
The disc drag system is the strongest and will help you fight those big fish. This is what you should be looking for if you're targeting trophy fish.
The Sound
Anglers around the world love the sound of line flying off the reel and the drag zipping. Click and pawls have a great noise, while discs are quieter.
While it's fun to have a great noise, it doesn't add much to actually bringing the fish in. It's just an added bonus.
The Weight
The weight of the reel is important, especially when you start throwing bigger sizes. You don't want to have any casting fatigue after long days out.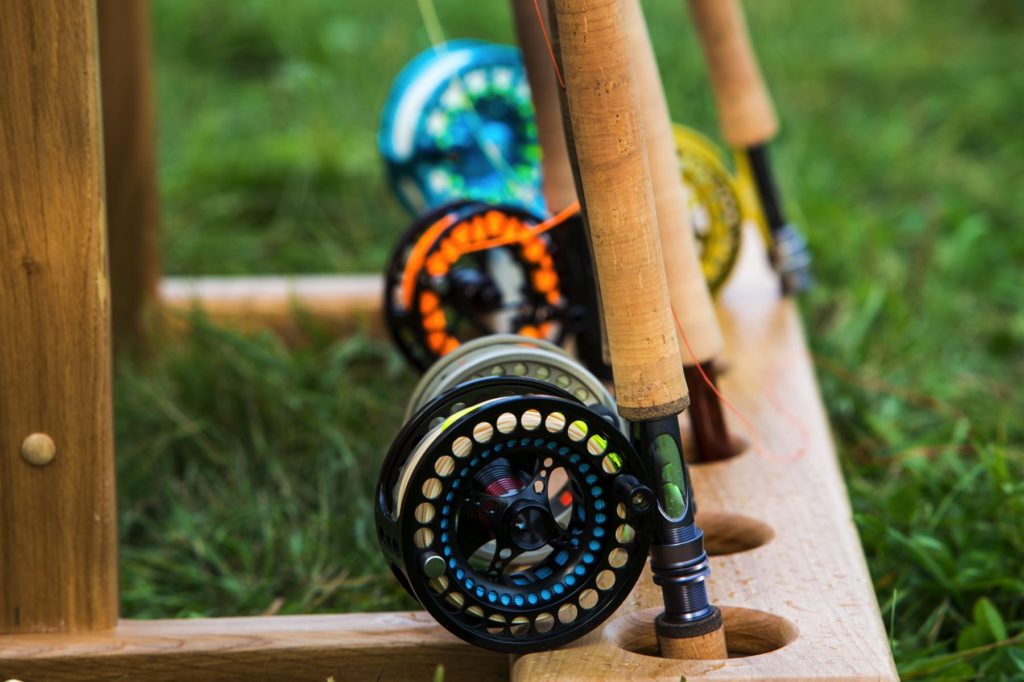 So, look for something that will allow you to cast for 8+ hours, but that also balances out on your rod. You don't want a reel that makes your setup imbalanced.
The Price
Reels range from $20 all the way up to $1,000 and beyond. Basically, you just need to find a price point that you're comfortable with and stick to it.
There will be something in your price range that gives you all the features you need and more. It just takes some digging to find it.
The Material
Machined aluminum is the strongest material out there. This is because it comes from one piece of metal.
Composite, plastic, and cut aluminum is less durable. However, they're much cheaper than their machined counterparts.
The Arbor Size
Now that you're moving up in reel weight, it's important to start thinking about the size of your arbor. Along with reducing line memory, a larger arbor also helps with fighting fish.
A larger arbor means you'll be able to reel in more line quickly. So, if you plan on targeting some trophy fish, then this is something you should consider.
The Best 6 Weight Fly Reel Brands
These are some of the better 6 weight reel brands out there. Check out their products online or in stores.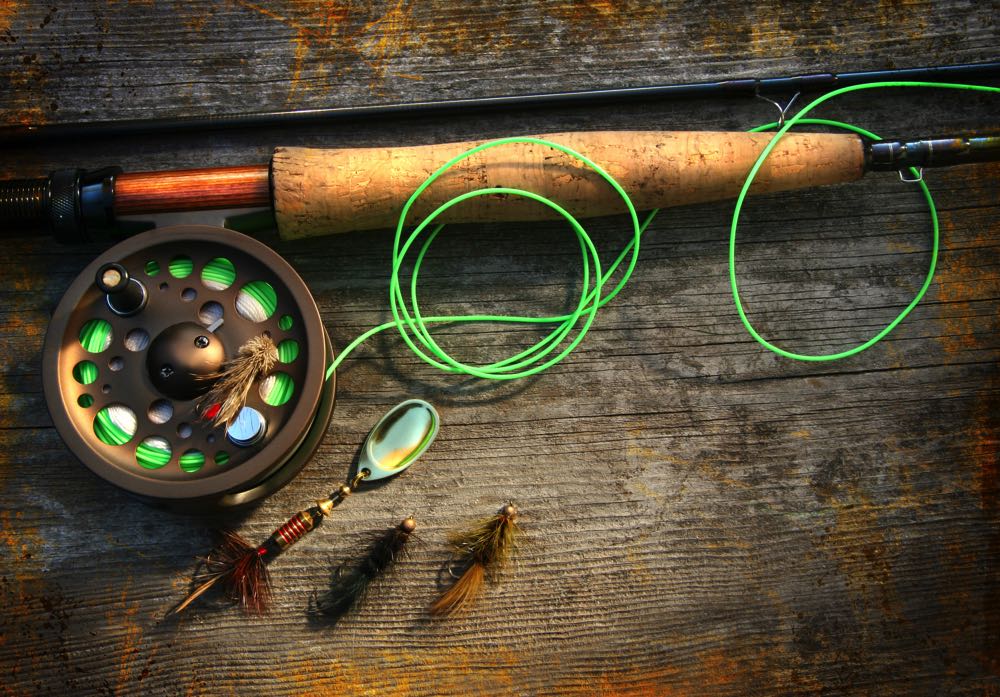 Hardy
Along with being technically sound, these are some of the prettiest reels out there. It's hard to go wrong with a Hardy reel.
Goture
Long-standing as one of the best budget and best value fly reel manufacturers, there are some great and affordable 6 wt Goture fly reels on the market today.
Piscifun
Another budget fly fishing gear manufacturer, Piscifun actually has some decent reels in the mid-range category, particularly in their 6 weight lineup.
Ross
Ross didn't make this list in the 6 weights, but they have a commitment to quality and they're constantly working on innovating their products. Skilled professionals try out their stuff before it ever reaches shelves.
Okuma
This is another brand that didn't quite make the cut here. Along with making great spinning gear, Okuma also makes phenomenal fly fishing reels. They have a wide array of products, so you'll be able to find a reel that works best for you.
The Best 6 Weight Fly Reels You Can Buy
Below I'll go over three different 6 weight reels. Each of them has different price points, and all of them will help you out on the water.
Hardy Ultralite ASR
Drag system: Disc
Pros: Strong construction, lightweight
Cons: Large arbor means no place for backing
The Hardy Ultralite ASR is a fantastic 6-weight reel. You'll be able to swing streamers and throw dries as well as nymphs with this great reel. Coming in at $300, it's a bit of an expensive 6wt fly reel, but not overwhelmingly so and it's definitely worth the money.
The value is still there, despite it being a bit on the pricey side, which is why it's my favorite 6wt reel overall. With its strong disc drag system, you won't have to worry about not being able to tire fish out.
Piscifun Platte
Drag system: Click and pawl
Pros: Strong reel, durable drag
Cons: Hard to switch over to right hand rear view, heavy reel
The Piscifun Platte is easily one of the best 6 weight fly reels on the market. It comes in at half or one third the price of some of the higher end reels, but it's still a durable reel with a strong drag.
The oversized knob on the drag makes it easy to adjust on the fly. The reel is a little bit heavy, so keep that in mind if you plan on fishing long days. Other than that, there's really not much bad to say about the 6-wt Platte.
I love the way it feels on the rod, and for a midrange 6wt option, you really can't go wrong here.
Goture Fly Reel
Drag system: Click and pawl
Pros: Large arbor, surprisingly durable for the price
Cons: Drag doesn't always work well. The tight spool doesn't spin freely.
The Goture Fly Reel is a great reel if you're just starting out. The price won't break your bank account, and it's strong enough that you'll be able to get out there and catch good-sized fish.
Goture is an up-and-coming fly reel brand, and they have some decent quality, despite the more digestible price tag. This reel is durable, and if it wasn't for the sometimes weak drag system, it would be a great allrounder.
In this case, you get what you pay for, but it's still a great reel for the price and the value is there.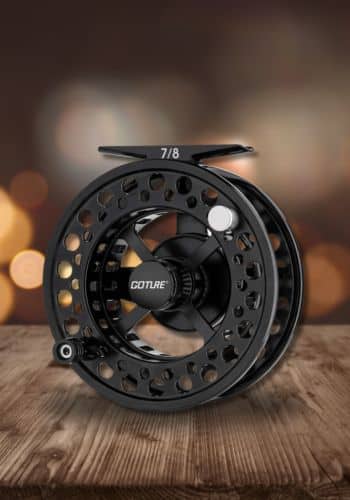 Review This Post
Conclusion
A 6 weight fly reel is a very versatile piece of equipment, and you'll be able to target multiple species with it. It has the ability to throw just about any flies you have.
With the information above, you hopefully now have a better understanding of what a 6 weight fly fishing reel is. So, head on out to your local fly shop and pick one up!
Some images in this post are courtesy of Shutterstock.
Like This Article? Pin It!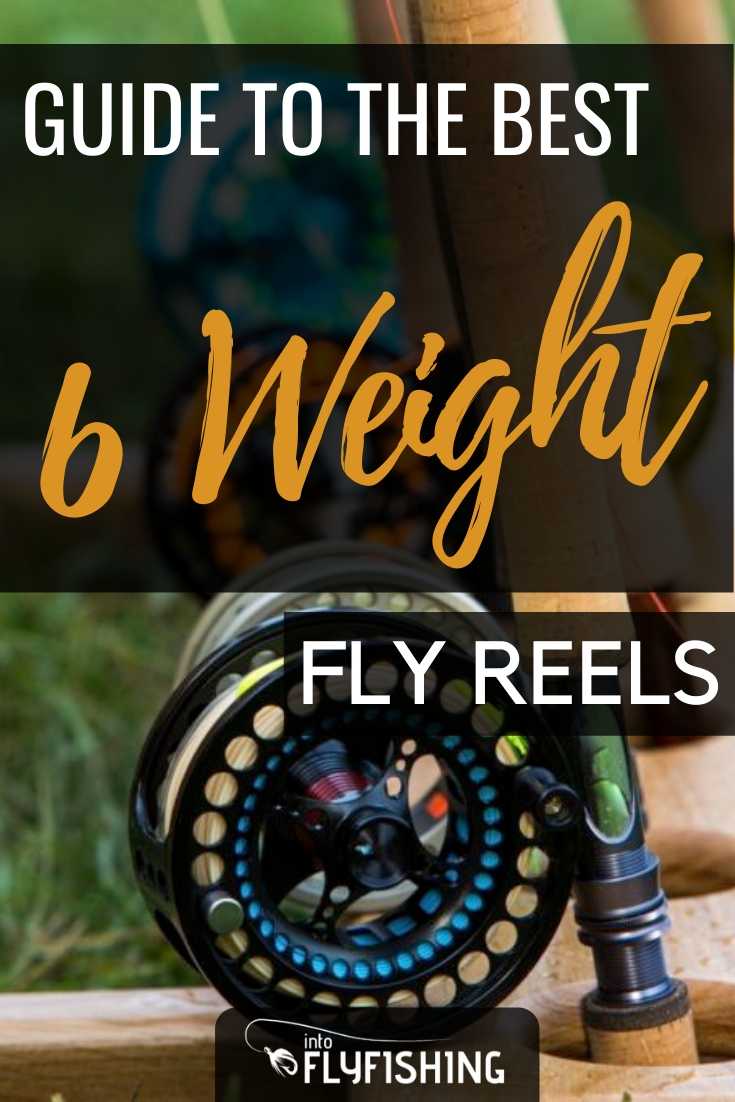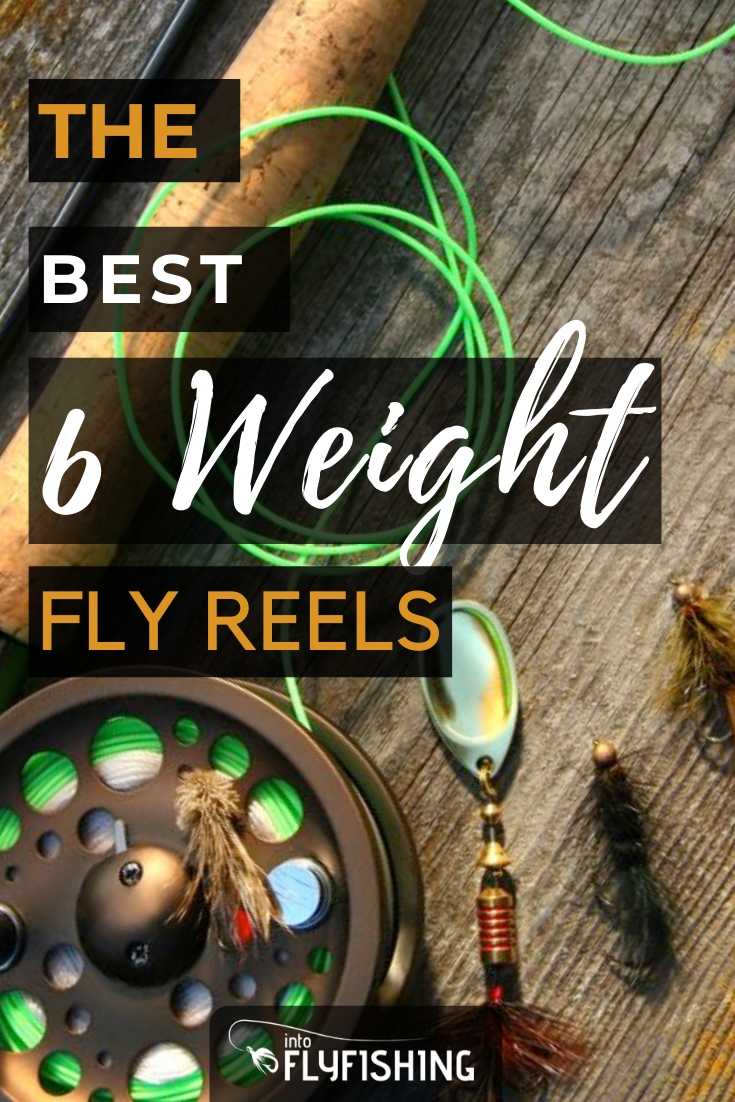 Amazon and the Amazon logo are trademarks of Amazon.com, Inc, or its affiliates.
As a part of the Amazon Associates Program and other affiliate programs, Into Fly Fishing® may receive a comission if you order products through links on this website.