The 5 weight fly reel is the most popular size of reel for trout fishing. It gives you the ability to throw various sizes of dry flies, nymphs, and streamers. It's also strong enough to handle larger trout.
The five-weight has been my go-to for years now. I know that I can take it to just about any body of fresh water and can catch whatever I want.
So, if you're looking for a great freshwater 5wt fly reel, then look no further. Below, I'll talk about the different features as well as a few different products to help you out on the water.
When to Use a Five Weight Fly Reel
If your primary game fish is trout and you want one reel to use for everything, then a five weight is your best bet.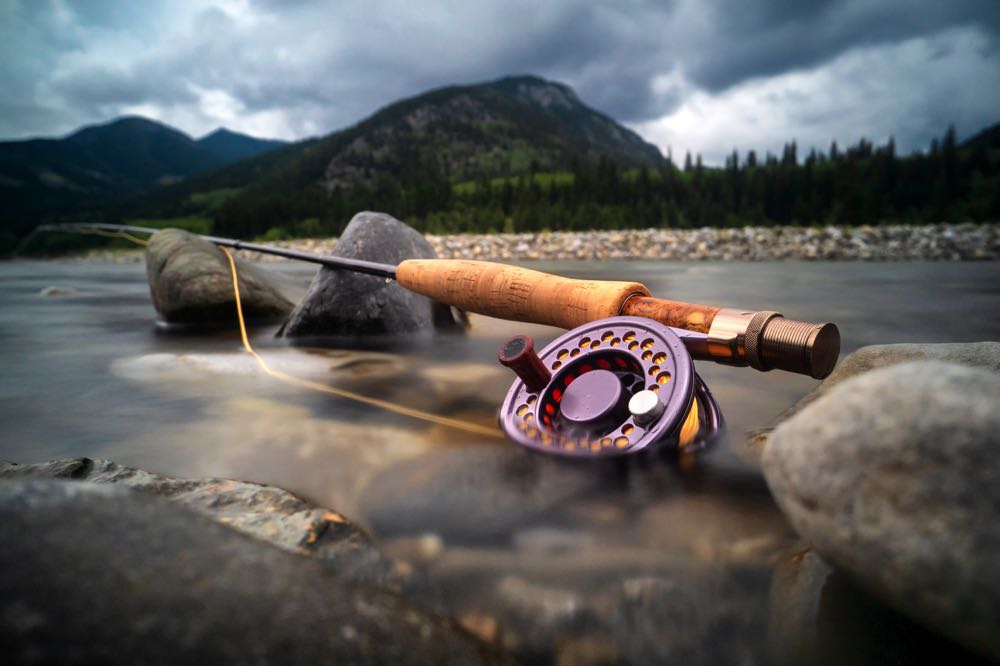 You'll be able to strip in streamers, drift nymphs through runs in rivers, and drop dry flies to waiting fish. A five weight is also strong enough to handle most trout sizes too.
What Makes a Good 5 Weight Fly Reel?
You'll want something that's strong enough to handle different conditions as well as any long hikes back to your spot on the river.
On top of that, you'll want something with an arbor large enough that you can quickly reel in larger trout, along with a strong drag system that will allow you to wear fish out quickly so you can net them.
Drag System
The two most popular types of drag systems are a click and pawl and disc drag. The click and pawl isn't as strong, but it's much cheaper than a disc.
A disc drag system is one of the best out there. If you plan on catching fish in spots that have large fish and you plan to put them on the reel, then a disc drag is something you need.
The Sound
The sound of line zipping off the drag is unparalleled. It's so important that many anglers even factor this sound in when purchasing the best 5 weight fly reel.
If that's what you're looking for, then a click and pawl is the one for you. That being said, the sound is just aesthetics. It makes no difference to how many fish you catch.
The Weight
The weight of your reel comes into play if you plan on fishing long days. Casting a rod with a heavy reel can lead to casting fatigue.
However, what you should really be paying attention to is how well the reel is balanced on your rod. You're better off having a slightly heavier reel and ensuring it's balanced.
The Price
This is all subject to the angler. You need something that can hold the line, reel in fish, have a strong drag, and not break on you.
If you can find something that meets all four of those features and is under $100, then great. Find what your budget is and stick to that. You'll be able to find something in your price range.
The Material
Milled or machined aluminum is the best material you can find. These are strong and durable, and they'll last even the most hardcore of anglers season after season.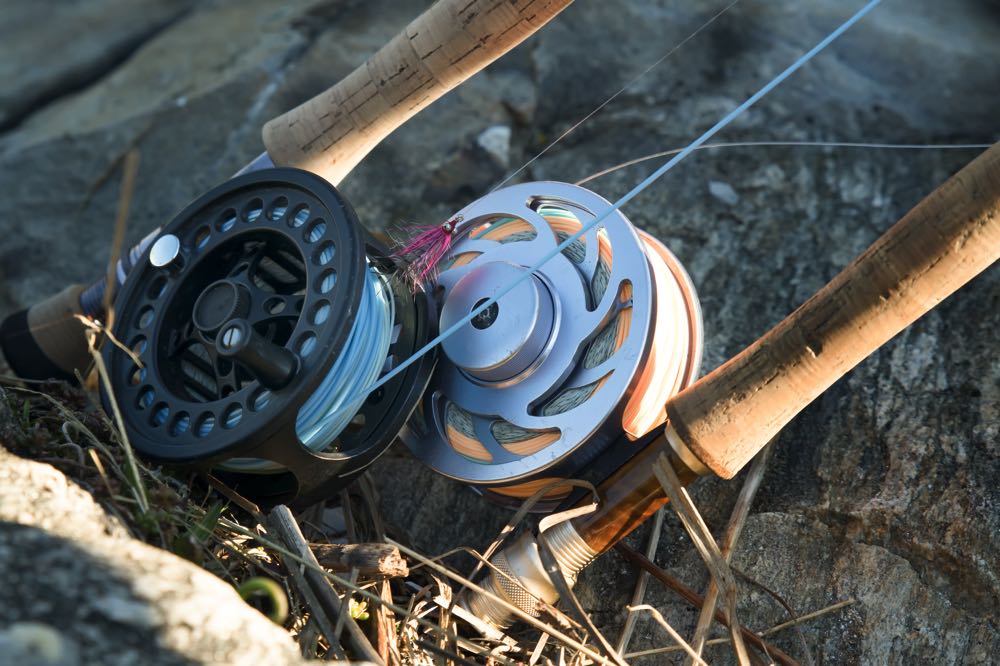 Cast aluminum, cast steel, composite, and plastic are all materials that will do the job, but they won't be nearly as tough as milled aluminum. However, they're much cheaper.
The Arbor Size
A large arbor helps reduce line memory and will also help you reel in fish. So, if you plan on putting a lot of fish on the reel, then this is an important thing to have.
If you enjoy playing the fish with your free hand on the reel, then it's not too important. Yes, line memory won't be as great. A large arbor is a good thing to have, but not needed.
The Best 5 Weight Fly Reel Brands
Below I'll go over some of the best 5 weight reel brands. There are many different brands out there, and these are known for being some of the best on the market.
Orvis
Orvis makes many different fly reels. Some are simple, while others come with many bells and whistles. There's no shortage of products from them.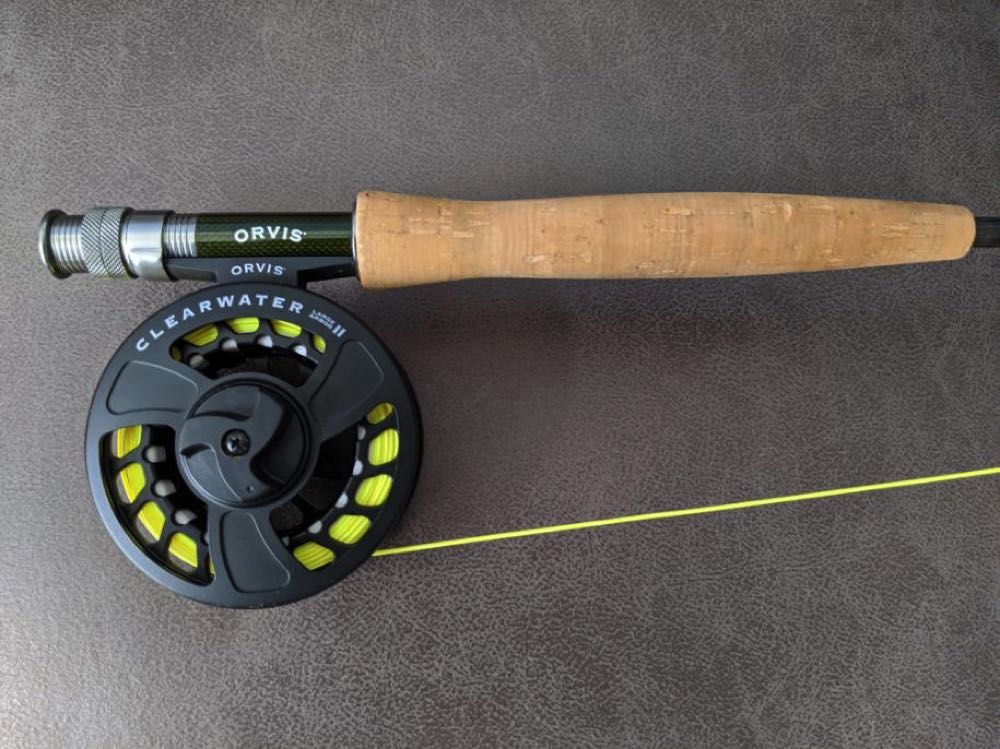 Hardy
Straight from England, Hardy is known as one of the premier fly reel companies out there. Their great pieces of work will have you reeling in fish nonstop.
Redington
Redington is known for making great fly fishing gear, and their reels won't disappoint. They come in many different price points that will satisfy anglers of all skill levels.
The Best 5 Weight Fly Reels
Below I'll cover three great fly reels. Each of them comes in at a different price point that will suit the needs of every angler.
Ross Reels Evolution LTX
Drag system: Disc
Pros: Strong reel, great drag, durable
Cons: Price point
The Ross LTX is an incredible reel, and it's one that I find myself using all the time. It features an ultra-strong drag system that will allow you to work in just about any freshwater fish you hook in to.
The price point can be a little high, but if you can swing it, then it will do great things for you. The value is still there, despite the higher price tag.
Compare At:
Trident Fly Fishing
Telluride Angler
AvidMax
Redington Behemoth
Drag system: Disc
Pros: Ultra strong drag system, great for the price
Cons: Weak handle
For the price, it's hard to beat the Redington Behemoth. In my opinion, it's the best 5 weight fly reel for the money. If you want a world-class piece of gear but don't want a big price tag, then this is the one for you.
It has the strongest drag in its class and a die-cast construction, which normally would potentially be a con, but when you see the interwoven design you'll understand why it has to be die-cast.
Even so, this reel is sturdy, durable and strong, just as the name suggests. You can go for the 4/5 or the 5/6 version depending on your preference.
I love my Redington Behemoth, and I even did a full hands-on Redington Behemoth Review here. Make sure you check it out if you're interested in picking up one of these amazing reels.
Compare At:
Trident Fly Fishing
AvidMax
Angler Dream
Drag system: Disc
Pros: Great price, comes with line on it
Cons: Durability
The Angler Dream 5 weight is a great reel for someone who's looking to start out 5 weight fly fishing and doesn't want to drop a lot of money on a setup. Angler Dream makes some decent fly reels, and as far as I'm concerned, this is their best offering in the 5 weight lineup.
It will allow you to throw all the flies you need to catch trout and bring them to your net. The reel is smooth, has a decent sound, and features a good disc drag system.
Review This Post
Conclusion
There are many great 5 weight reels out there. Hopefully after reading this you have a better understanding of what to look for.
Now that you have the guide above, head on out to your local fly shop and pick one out!
Some images in this post are courtesy of Shutterstock.
Like This Article? Pin It!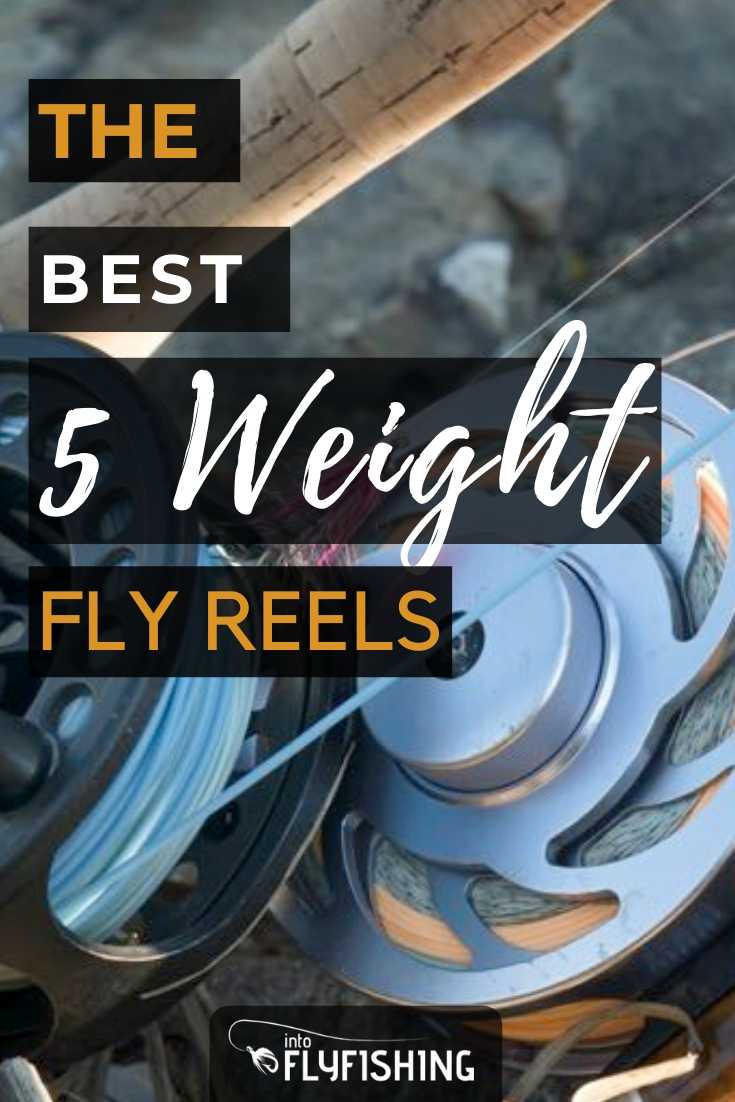 Disclaimer: IntoFlyFishing.com is a participant in the Amazon Services LLC Associates Program, as an Amazon Associate I earn from qualifying purchases. Please see our Privacy Page for more information.