This is an in-depth Echo Ion review. The Ion was one of the first fly reels I ever owned. I ended up having three of them over the years with mixed experiences. There are some aspects of the reel I really like and others that I don't. The Ion is extremely affordable, however, and worth a look to consider if it's the right reel for you.
The Ion is one of the most affordable fly reels in the Echo lineup. It has many glowing reviews. I got the smallest model about 10 years ago for a small stream outfit. I eventually got a 6/7 weight version as well.
I used and genuinely abused both reels to the point that they're now barely functional, but they're also both very old and not well cared for. I used them long enough to have a pretty good idea of their strengths and weaknesses.
Why Trust My Echo Ion Review?
I used my Ions an awful lot. I put them through tortures no fly reel should endure. That they functioned as long as they did was impressive. However, there were a couple faults with these reels as well.
I've owned enough similar fly reels to draw comparisons between them. This review of Echo Ion is truly hands-on, tried and tested.
What's in the Box?
The Echo Ion comes with about as little as can be expected from an inexpensive fly reel. It's been some time since I bought mine, so I must apologize if there's anything I've missed here.
The Reel
The reel itself is a fairly simple and typical looking fly reel. It's die-cast then machined, so it doesn't have the weight that's often an issue with die-cast only fly reels. The finish is black and looks nice enough.
Spool
The spool of the Ion is lightweight, with a large arbor and the same finish as the reel. It's easily removed by loosening the small cap with the Echo logo on it and pulling off the spool. Putting it back on requires lining up teeth with the spaces on the reel.
This is done most easily by tightening the drag and slowly spinning the spool until you hear a click and feel it drop into place.
Manual
As with most reels, the Ion comes with a small paper manual covering maintenance and the process for switching from left to right hand retrieve.
Echo Ion Review Specs & Features
The Echo Ion is about as simple a reel as there is, besides click and pawl style reels. It's lightweight and feels good in hand. The drag system isn't complex in any way, but this is no shock for a reel under $100. On the whole, I consider the Ion a well-built reel of good quality for the price.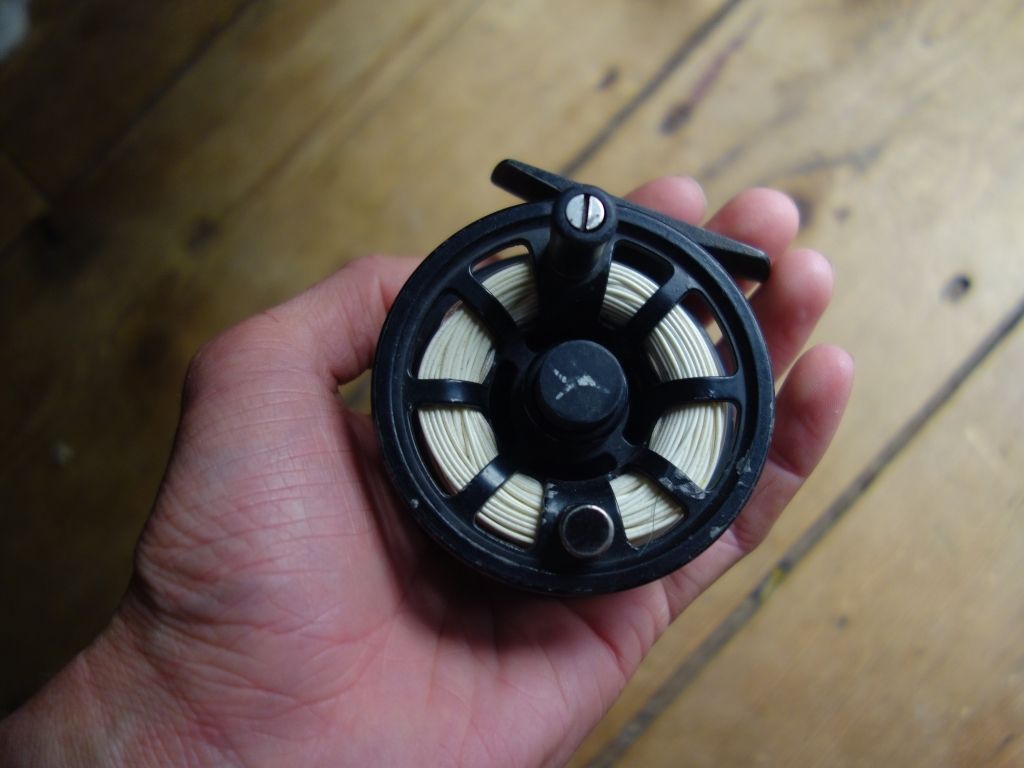 The variety of available sizes is a big plus. However, I don't recommend using any of the models in saltwater with any significant frequency.
Build Quality
The build quality of the Echo Ion is good. The reel and spool are die-cast then machined to diminish weight. The drag and its housing are solid and easily maintained. The drag and spool knobs are well constructed and not overly loose or tight. One problem I have with the build quality is with how easily the frame of the spool is bent or dented.
Additionally, I found a clicker system that gave the reel a nice sound when I first bought it. But it wore out faster than those of some other reels I've owned. Both of these concerns will be covered more thoroughly in sections to come.
Weight
Physical weight: 4.8 oz (2/3 wt)   9.3 oz (10/12 wt)
Available weights: 2/3, 4/5, 6/7, 7/9, 8/10, 10/12
The Ion is fairly light in weight for most current die-cast reels because Echo took the extra step of machining the casts. The drag housing and knobs being plastic additionally reduces the total weight. The range of available sizes is good.
Although to some it may appear that the heavier weights would be suitable for saltwater, they're really best for spey and switch rods. To make the Ion balance better with those long two-handed rods, an optional brass drag knob is available.
Warranty
Echo offers a 12 month limited warranty for the Ion. According to their website, their warranty covers failure during normal use and manufacturing defects. It doesn't cover misuse, neglect, damage from impacts, loss, or theft. The warranty process involves emailing Echo with a description of the problem and, if possible, photos showing the fault.
Drag System
The Echo Ion has a simple disc drag system. There is minimal startup friction, which is excellent for fighting large fish or using light tippets. Drag control is simple and comfortable. My Ions stood up to runs from some very large carp back in the day, including some fish well over 20 pounds.
This is a good test of any reel's drag, and the Ion performed satisfyingly. I certainly don't consider the Ion's drag impressive, but it does as well as one would expect.
Over time, my drags did begin to wear and corrode. These are not sealed reels, though, so this is to be expected if you don't keep up with cleaning and simple maintenance.
Drag Adjustment
The large drag adjustment knob is a nice aspect of the Ion. It's easily changed on the fly. The optional brass knob is also a nice touch for a better balanced reel on heavier fly rods. The range of drag tension is fairly typical of most affordable fly reels these days.
Spool Removal
Removing the Ion's spool is a simple process. Unscrew the center knob. Don't remove it entirely as it only needs to be loosened. The spool can then be pulled off the reel. To put it back on, the teeth must be lined up correctly. The knob can be tightened enough but without the spool locked down, making it look and sometimes feel like the spool is on.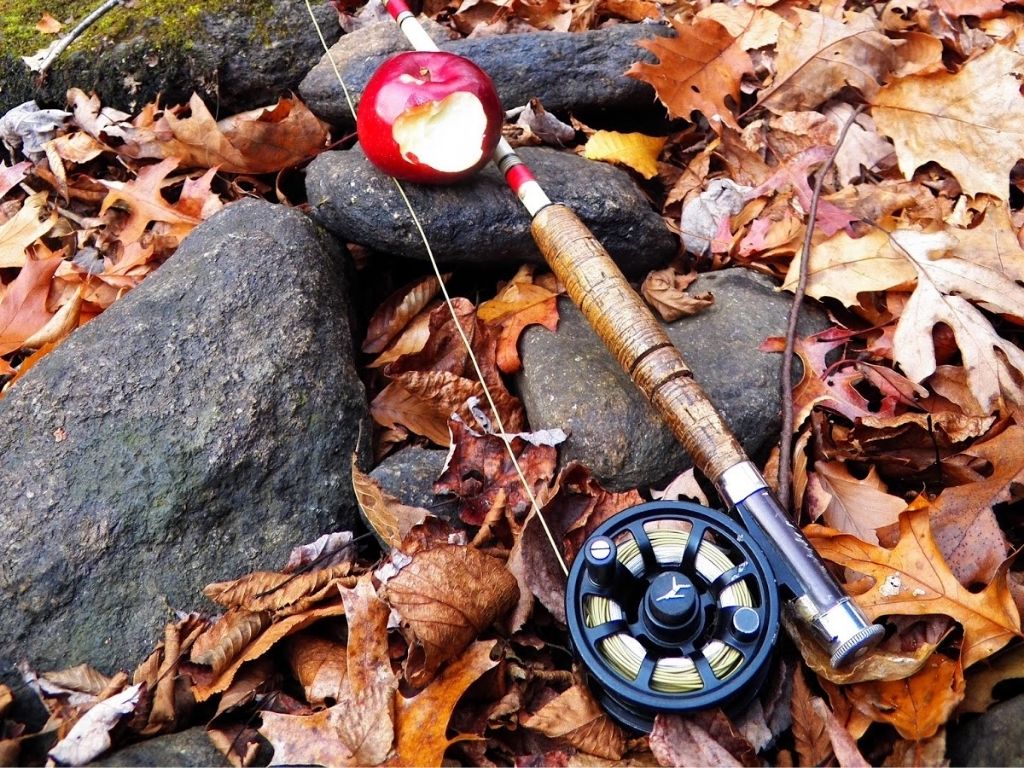 The teeth can be lined up visually, though this is a bit difficult. I found the easiest way to put the spool back on was to tighten the drag and gently push and slowly spin the spool until it clicked into place. Echo offers extra spools for the Ion that make versatility easy, as an angler can carry more than one spool with different lines on any given day.
Visual Aesthetics
The Echo Ion isn't a bad looking reel. I really enjoyed how my 2/3 weight looked on a St. Croix avid or any other small fly rod with a dark reel seat. The finish is matte black, with a white Echo logo on the spool cap and a white company name on the drag adjustment knob.
I don't consider the Ion a pretty reel, but I don't feel that it needs to be. For the price and quality, this is a good reel to put on an outfit you want to take out crawling around small streams. It's the kind of reel you don't mind scratching up. Such a reel doesn't need to be pretty.
Sound
When I got my Ions, they made a reasonably nice sound. It wasn't especially loud nor too quiet. The sound is made by a small pin clicker, and these tend to wear out over time. So if you take extra good care of your Ion, and the drag, frame, and adjustment knobs are still in great working order a few years down the road, the reel will work fine but won't make much sound.
This may bother some, and I used to be irritated by it, but I have little concern for how a reel sounds these days as long as it's fishable.
Saltwater Seal
Simply put, it doesn't have one. The Ion was not made for salt water and shouldn't be bought for that purpose. Minimal saltwater use is fine, but it's necessary to thoroughly rinse the reel with warm fresh water after every single use in the salt.
Even with proper care, I doubt the drags on either of my Ions would have survived a full season of surf fishing use. The Echo Ion is mostly a freshwater reel. The larger sizes are more appropriate for big salmon and steelhead than striped bass or tarpon.
Versatility
The range of uses for the Ion isn't bad. The size options cover most game fish fly anglers. Of course, though the reels can handle saltwater species, the salt water itself is an issue. The ion fits well on both single hand and spey or switch outfits.
Appropriate species for the Ion are trout, salmon, bass, carp, pike, walleye, panfish, peacock bass, and most other freshwater fish. The little 2/3 weight is great for small stream wild trout. The 10/12 weight would be fantastic for king salmon, pike and muskie, or even big peacock bass in the Amazon.
Durability
The reel and drag itself are plenty durable and don't break or fail before I'd expect a $100 fly reel to. The finish scratches and wears down easily, but I never really had much concern about this. In fact, the Ion is more durable than many inexpensive fly reels.
However, don't remove the spool and drop it on a rock. Light though the impact seemed when I accidentally did this, it bent the frame and my reel was now unusable. If it means anything, I gladly replaced it with another Ion instead of another brand or model.
Affordability
The smaller Ions cost only $79.99, and the larger models cost $99.99. That the 10/12 weight version is so inexpensive is a big deal, since it's very hard to find reels this size for so little. Don't buy it expecting to catch tarpon and sharks, but if you're looking for a really affordable muskie outfit this is a really, really good deal.
Line Capacity
The line capacity of this large arbor reel is good, ranging from 75 yards of 20 pound backing on the 2/3 weight with a weight forward 3 line, to 250 yards of 30 pound backing on the 10/12 model with a 9 or 10 weight line. For most purposes, this is a more than adequate line capacity.
The larger sizes can hold plenty of backing to handle long salmon and steelhead runs.
Echo Ion Review: My Personal Thoughts
Pros:
Very affordable
Decent warranty
Mostly very durable
Cons:
Not suited for salt water
Spool bends easily if dropped
I like the Echo as a cheap beater reel, something I can use on grueling carp outings, backcountry pike, or small stream brook trout. I'll probably buy more in the future and would recommend them to friends looking for inexpensive reels. I also think they're pretty good as an inexpensive backup or an infrequently used reel for spey setups.
The faults of the Echo Ion aren't big ones, and for the price, expecting absolute perfection is a mistake. They definitely aren't good for salt water, but are applicable for many other fishing situations.
I mostly used mine for trout, panfish, bass, and carp. It was a more than adequate reel for these fish. It looks good on a spey rod or 6'6″ 3 weight and is capable of balancing most rods.
Conclusion
The Echo Ion is pretty much what you'd expect from a reel under $100. The drag is adequate, the reel looks good but isn't pretty, and it doesn't stand up well in salt water. The Ion is a good reel for what it was made for: primarily freshwater use, and as an affordable beginner or intermediate reel.
I recommend it to anyone looking for such a reel, as long as they like how it looks and don't mind a reel that doesn't sound like a classic click and pawl.
In essence, take good care of your Ion and it'll last you a few years and catch a lot of fish. Wash it regularly and don't use it in salt water frequently.
Hopefully this Echo Ion review has helped you decide whether this reel is right for you or not. Have you owned the Echo Ion? Comment below with your experiences with this reel!