As an Amazon Associate I earn from qualifying purchases.
In this post, I'll cover the best 7 weight fly rods on the market in 2023.
Being very similar to an 8 weight or a 5 weight, the best 7 weight fly rods are great all-round rods. I would recommend a 7 weight fly rod to someone that targets large freshwater species. It would also be a decent saltwater fly rod to deal with smaller saltwater targets.
A 7 weight is ideal to target large- and smallmouth bass, steelhead, large trout, carp, peacock bass, and even smaller golden dorado. In South Africa, I've used it extensively when targeting our endemic largemouth yellowfish.
Compare 7wt Fly Rods 2023
This blog is reader-supported. As an Amazon Associate, I earn from qualifying purchases.
These fish can grow up to 30 pounds and are mostly targeted by making accurate bank casts off a boat with very large flies.
Please read on for our list of the 5 Best 7 Weight Fly Rods. Below that, I have also looked at considerations you should keep in mind when selecting a 7 weight.
Looking for other types of rods? Don't miss our list of the best fly rods in 2023 overall.
Quick-Look: Top 7 Weight Fly Rods
★ #1 Best 7wt Fly Rod Overall: G Loomis NRX+ ★
Best 7 Weight Fly Rods
To assist you in choosing the best 7 weight fly rod for your needs, I have made a list of the rods that I have confidence in. From the Echo Base (retailing at around $100) to the G. Loomis Asquith (retailing at $1200), there's something that'll suit your budget.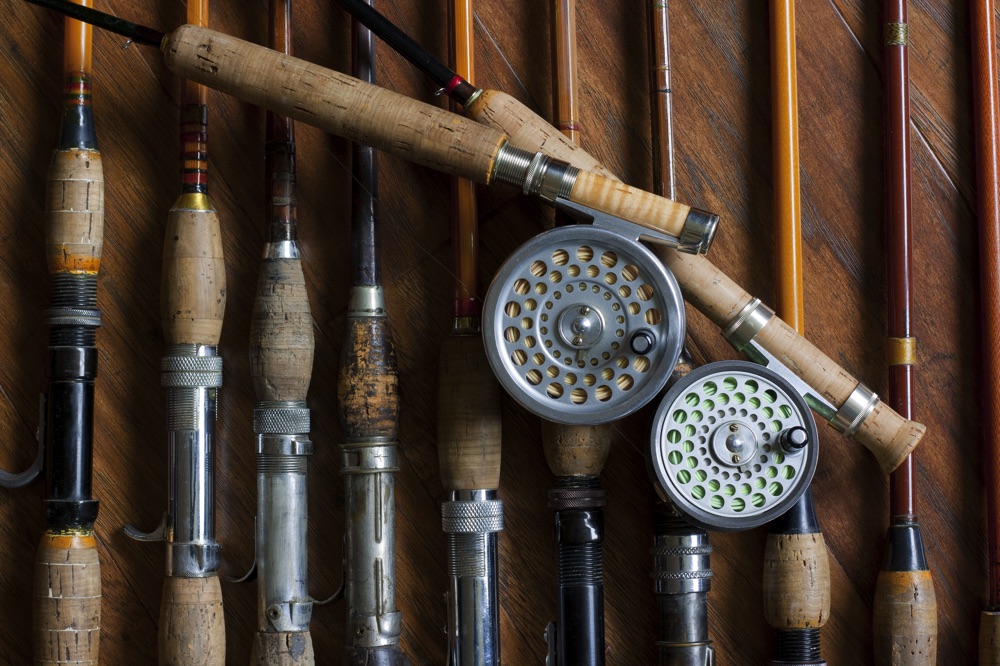 Whether you're fly fishing the lakes and rivers of Wyoming and Montana, or the seaside fishing spots in New York, the rods on this list will have you covered for pretty much every situation.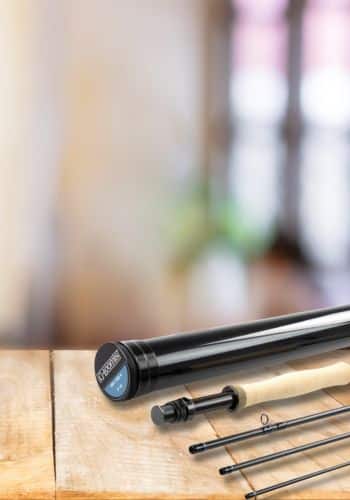 1. G Loomis NRX+ 790-4
Action: Fast
Lengths Available: 9′, 9.5′, 10′
Pros: Feels great, super accurate, well-balanced, high quality
Cons: Price
If you have nearly $900 to spend on a 7 weight fly rod, then the G. Loomis NRX+ 790-4 is your best bet. This rod also made the top of our list of the best fly rods overall and we love it.
The NRX+ is built very well and is backed by G Loomis' excellent lifetime warranty. If you want to cast at huge trout and have the fighting power to handle anything on the end of your rod, then the NRX+ is the perfect pole to add to your kit.
Compare At:
Telluride Angler
Amazon
2. Sage Payload
Action: Fast
Lengths Available: 8 foot 9 inches
Pros: Mid-priced Sage
Cons: Heavy
Sage released the Sage Payload Fly Rod as a specialist predator rod. The rod is designed with big flies, heavy lines, and large fish in mind. I would recommend the 7 wt fly rod specifically for targeting bass and large trout species.
Sage recommends pairing the rod with 230 to 270-grain lines.
The Payload features a stiff rod tip that enables the caster to lift heavy lines and flies off the water. When we get to the butt section of the rod, Sage has designed it to have slight flex. This gives you more leverage during the fight.
All models have large fighting butts finished with a composite cork grip for durability. The snake guides are oversized for bigger lines and make the passing of backing knots less worrying.
The Payload is shipped in a black, material covered, rod tube and has a full lifetime warranty.
Compare At:
Telluride Angler
Trident Fly Fishing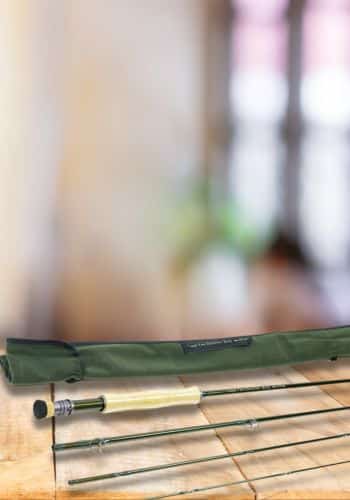 3. Temple Fork Outfitters BVK
Action: Fast
Lengths Available: 9 foot, 9 foot 6 inches and 10 foot
Pros: Lightweight in hand
Cons: Reel seat very sensitive to extended saltwater use
The TFO BVK Fly Rod has been around for quite some time, and rightly so. Its been a great value rod (in all weights) and it brings a beautiful casting rod to the masses.
It's a good all-round 7 weight rod that will be able to present lighter flies as well. If you are fishing for small bonefish, this would be a good choice.
Its incredibly light for its price and is an amazing casting tool for normal fishing distances. The BVK is an excellent 7 weight rod choice for the novice to the experienced angler.
One thing to bear in mind is to pay special attention to cleaning and maintaining the fly reel seat screws.
The BVK isn't always shipped in a rod case (only in a rod sock). This to me doesn't make sense, I feel that all rods in this price range should. When you are buying one from a fly shop, just make sure that it will indeed be shipped with one.
Further, the BVK also features a lifetime warranty to the original registered owner.
I have a BVK and I love it. I also did a Full In-Depth Hands On Review Of The TFO BVK Fly Rod which I recommend you check out if you're thinking about picking up this rod.
4. Echo Base
Action: Medium-fast
Lengths Available: 9 foot
Pros: Great value for money
Cons: Slightly on the heavy side
The Echo Base is a great 7 weight aimed at the beginner to intermediate fly angler and makes for one of the best fly fishing gifts for a newbie to the sport. Its action is perfect if you find fast action rods aren't working for you.
For durability, it features a black anodized up-locking reel seat and cork and EVA fighting but.
It comes with a fabric coated rod case a sock. As with all Echo rods, it comes with a lifetime warranty to the original owner.
This is an amazing value for money rod and a perfect backup rod for every trip.
5. G. Loomis Asquith
Action: Fast
Lengths Available: 9 foot
Pros: High-performance, very lightweight
Cons: Price, and might be hard to cast for some
The G. Loomis Asquith is the companies high-performance all-water rod. This is one of the premier 7 weight fly rods on the market today and will be able to deliver in any fishing situation. It casts big streamers and heavy shooting lines with ease.
Designed in conjunction with Shimano, it makes use of their proprietary Spiral X platform. This translates in immense power and very fast blank recovery rates.
I would, however, not recommend this rod for the novice to the intermediate angler. It's very fast action makes it hard for novices to time their casting strokes.
This is a rod designed for the advanced caster who is willing to invest in a high-end fishing tool.
It comes with a rod sock, rod tube, and full lifetime warranty to the original owner.
Compare At:
Trident Fly Fishing
Telluride Angler
AvidMax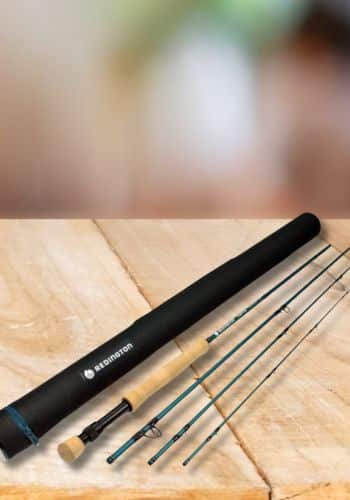 6. Redington Predator
Action: Fast
Lengths Available: 9 foot and 10 foot
Pros: There are two lengths to choose from, loads of pulling power
Cons: Heavy rod
The Redington Predator is very similar to the Sage Payload when it comes to fishing style. It's designed for really big streamers and heavy, fast shooting lines. This is a very good 7wt fly rod option for any angler.
The rod's tip is stiff, enabling the caster to pick these heavy lines and flies off the water. It also has an immense backbone to deal with larger predatory fish during fights.
Both the 9 and 10-foot models are very versatile. If you are fishing off a beach or have to reach and mend in rivers frequently, I would recommend going for the 10-foot option.
For all other applications, especially when fishing off a boat, the 9 foot would be good.
All components on the Predator are designed to be "saltwater ready". The rod's section tips are epoxy coated to add durability and prevent sticking.
The Predator is shipped in a durable fabric-covered rod case with section dividers. It also features Redington's lifetime warranty.
Compare At:
Trident Fly Fishing
AvidMax
Best 7 Weight Fly Rod Combo – Sage Foundation
Included in the outfit: Rod, reel, rod, and reel case and fly line
Pros: Lifetime warranty, made in the USA
Cons: Not much really
Sage released their Foundation fly rod in 2018. It's a high-performance rod and, as expected from Sage, the Sage Foundation Fly Rod Combo includes a rod dedicated to the beginner and intermediate fly fisherman. It also won a spot on our list of the best fly rod combos on the market today.
Included in the combo is the Spectrum C Series of reels. It's a large arbor die-cast reel that features a sealed carbon drag, making it one of the best saltwater fly reels.
The reel comes pre-spooled with backing and an amazing fly line from Rio, the Rio Gold. To complete the outfit, it comes in a very sturdy rod case that can accommodate the reel and rod fit together.
It doesn't come with everything you need to get starting with fly fishing, like sunglasses, a vest, waders, boots, a fly fishing net, a fly fishing pack, and the flies themselves, but it's a good starter kit for an angler who already has the basics and is looking for an upgrade.
Although this outfit would stretch the budget of many beginners, it's amazing value for money as you are investing in one of the greatest fly rod manufacturers ever.
Compare At:
Telluride Angler
Trident Fly Fishing
What Makes The Best 7 Weight Fly Rods?
As with many other rod weights, I consider the presentation ability, action, and fighting capability very important when choosing the best 7 weight fly rod. Of course, one's budget also needs to be taken into account.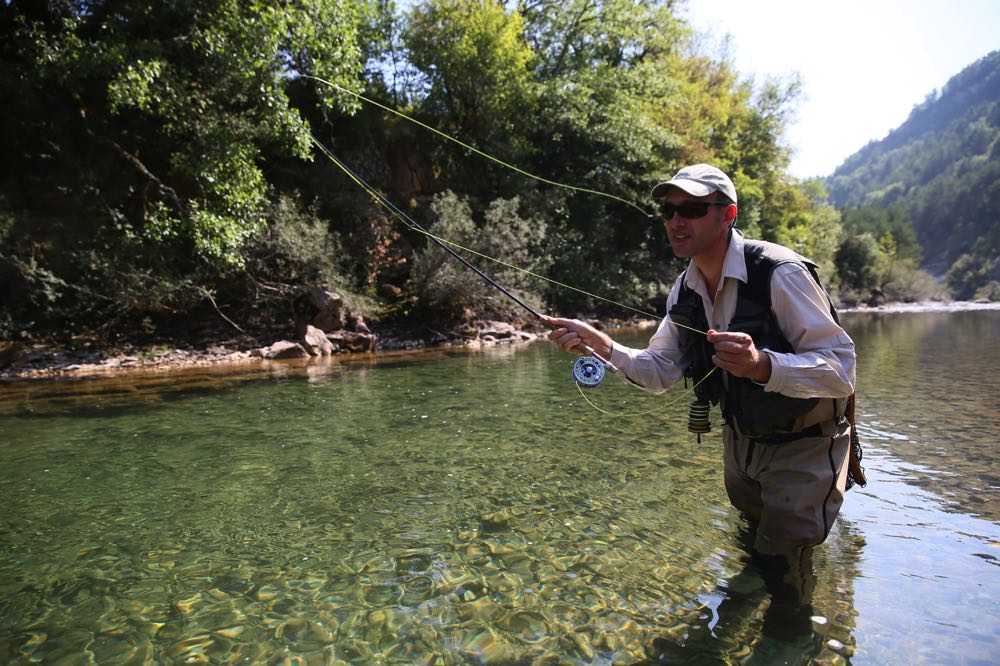 If you are on strict financial restraints when purchasing fly fishing gear, check out our post of the best budget fly rods, or better yet, the best fly rods for the money which includes some more expensive rods that offer the best value for money.
Regardless of that budget though, the following will still be applicable.
Presentation
The best 7 weights need to be able to deliver large flies at ranges between 25 and 60 feet. What are large flies? Well, that's sort of like asking how long is a rope.
I would say a good reference point is that a 7 weight should be able to cast a size 2/0 baitfish pattern easily.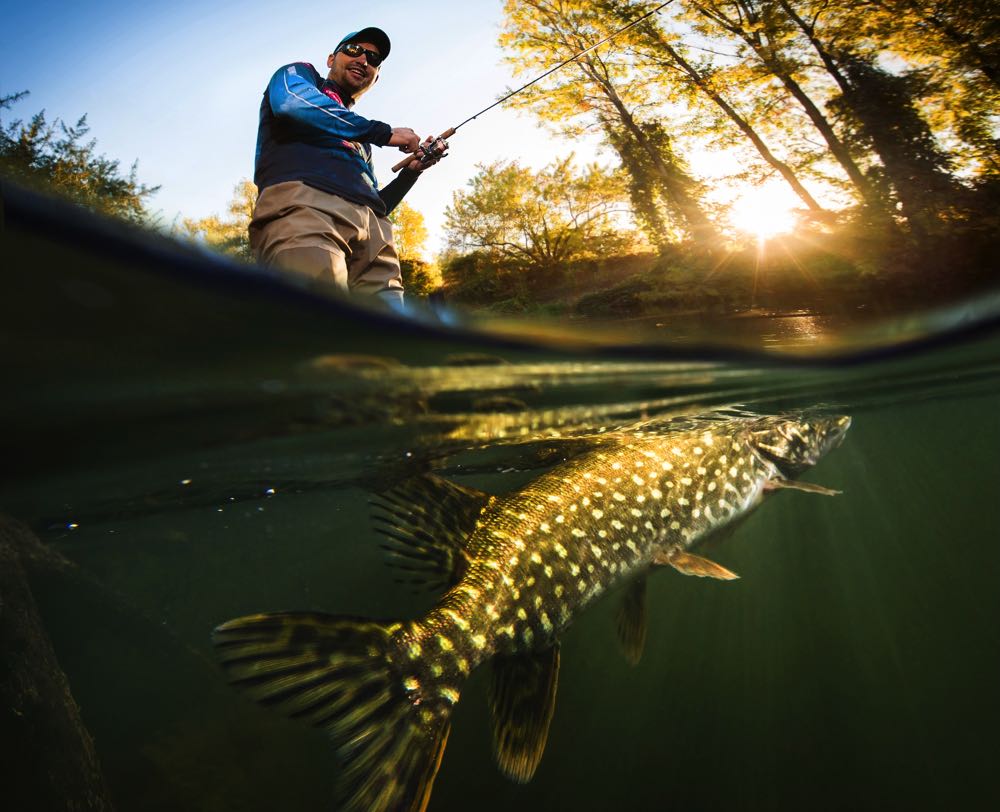 The castability of large flies depends heavily on the line you use as well. So if you are thinking of chucking these larger flies, the chance is good that you will be using a shooting head of sorts.
Make sure that the rod has enough power to handle both of these.
Action
Because you are looking at coasting larger flies and shooting heads with this rod, I would suggest looking at an option with faster action.
This will ensure that you don't run out of power and will assist in tightening those loops for higher line speed.
If, however, you are using your seven weight to target trout on medium to smaller streamers, a medium action rod would be perfect. Also, if you are a novice, be careful of buying a rod that has a too fast action.
Fighting
A good 7 weight should have enough backbone to pull hard on larger fish. This will always be limited by the tippet's breaking strain that you are fishing with.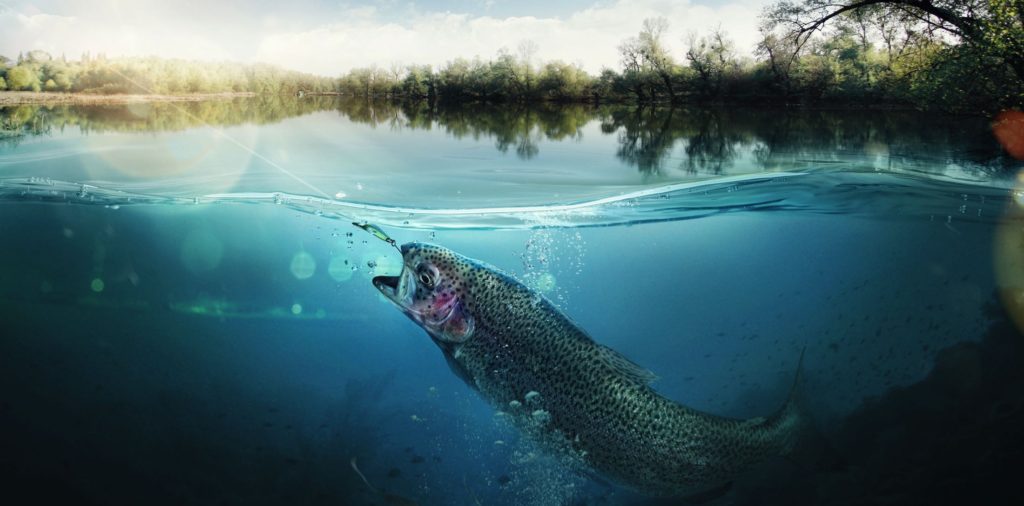 If you plan on fishing off a boat most of the time, it might also be helpful to look at a shorter rod option. Something like an 8 foot 9 inch or shorter would be perfect.
Watch The Video
Review This Post
7 Weight Summary
Having a good 7 weight fly fishing rod in your arsenal is essential when you plan on targeting larger freshwater predatory fish. Quite often, these fish prey on larger bait. To imitate this bait we often have to feed them large poppers, baitfish patterns, and other streamers.
The best 7 weight fly rods will enable you to deliver these larger flies to the targets.
I have confidence in the 5 Best 7 Weight Rods we have listed here and, whichever you should choose, it will serve you well.
Best wishes in these tough times.
Some of the images in this post are courtesy of Shutterstock.
Like This Article? Pin it!
Amazon and the Amazon logo are trademarks of Amazon.com, Inc, or its affiliates.
As a part of the Amazon Associates Program and other affiliate programs, Into Fly Fishing® may receive a comission if you order products through links on this website.