In this post, I'll cover the best fly rods for the money in 2023.
There's a big difference between a fly rod that's great value for the money, and simply thinking about the cheapest fly rods overall.
My previous post on the "5 Best Budget Fly Rods" got me thinking about the word value. You see, where a good budget fly fishing rod might offer good value, it doesn't necessarily offer the best value.
For a fly rod to offer you the best value, it needs to have a balance between price, performance, and warranties.
I've made countless fly rod purchases throughout my fishing career, and thinking about it, the best choices I've made ticked all three of those boxes. I've bought rods that were totally out of my price range and feel that I didn't get the best value for my money.
On the other hand, I've bought cheap rods and ended up having to replace them.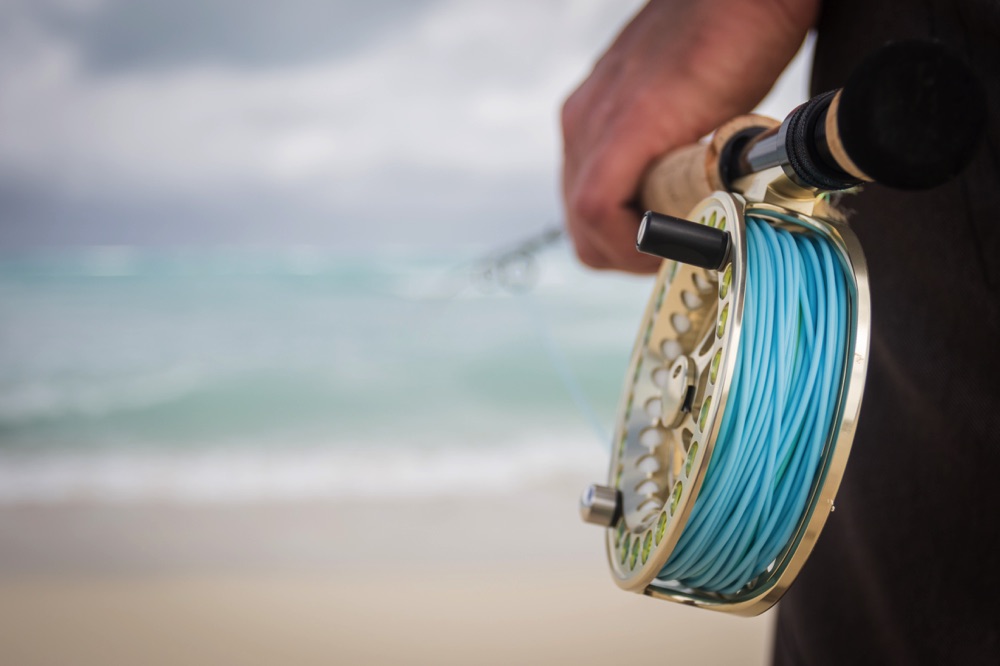 So to assist you in finding the best value for money fly rod suited to you, I have made a list of the 5 Best Value Fly Rods. Below the list, I have given some insight as to what you need to take into account when looking for good value fly rods.
Disclaimer: IntoFlyFishing.com is a participant in the Amazon Services LLC Associates Program, as an Amazon Associate I earn from qualifying purchases. Please see our Privacy Page for more information.
Best Fly Rods For The Money
Below I've made a list of the 5 best value fly rods that I've crossed paths with over the years.
Here, I specifically looked at rods in the $200 to $550 price range. I feel some of the top fly rods available on the market today lie in this bracket. They aren't cheap, but these rods offer excellent value for money.
1. St. Croix Imperial USA
Available weights: 2 – 10
Claimed weight (9 foot 5 weight fly rod 4 pieces): 3.4 ounces
Action: Fast
Pros: A 15-year transferrable warranty
Cons: Slightly heavy
St. Croix has been building rods for over 70 years and I believe the St. Croix Imperial USA is one of their best value fly rods – especially in the 3 weight to 6 weight range. The Imperial is designed and handcrafted in the USA.
All 2 – 6 weight model fly reel seats feature an aluminum skeleton around a wood insert, whereas the heavier weights feature full aluminum up-locking reel seats. The blank itself has a metallic, rusty brown finish.
The rod comes with a rod case with section dividers. A 15-year transferrable warranty will give you peace of mind.
This is a true classic that will offer you many years of dependable service.
Compare At:
Trident Fly Fishing
2. Temple Fork Outfitters Axiom II-X
Available Weights: 5 – 12
Claimed Weight (9 foot 5 weight 4 pieces): 2.9 ounces
Action: Fast
Pros: Lifetime warranty, lightweight
Cons: Light blue metallic finish might not appeal to all
Temple Fork Outfitters introduced their new TFO Axiom II-X rod to replace its popular saltwater specific rod, the TiCrX. They designed this fast action rod incorporating their Axiom technology (basically including Kevlar in the blank).
It's a rod designed for medium- to long-range casts and will give the intermediate- to experienced-level angler the ability to convert these casts with ease and precision.
It's a great rod for the saltwater angler who needs a dependable primary rod that doesn't break the bank. It will also make a worthy secondary or backup rod for any saltwater trip.
All models (even the 5-weight) feature a fighting butt and full aluminum reel seats, hence the saltwater pedigree. The blank itself has a metallic blue finish, with dark blue thread wraps securing the line guides.
The rod is shipped in a soft fabric rod sock and a sturdy gray rod case.
Compare At:
AvidMax
Trouts Fly Fishing
Trident Fly Fishing
3. Sage Pulse
Available Weights: 3 – 8
Claimed Weight (9 foot 5 weight 4 pieces): 3.25 ounces
Action: Fast
Pros: Lifetime warranty, built in the USA
Cons: Older graphite technology
Except for the Sage Foundation (listed below), the Sage Pulse is Sage's best value-for-money fly rod. But don't let that fool you. Its still an amazing fishing tool capable of delivering the goods.
Just like it more expensive brothers, it's handcrafted at their Bainbridge Island facility. It comes with a black nylon covered rod tube to protect the rod during transport.
The rod has a very unique lichen green blank color, which stands out well.
For people looking for the most advanced and newest rod building technology, this might not be for them. Sage utilized their tried-and-tested Graphite IIIe Technology to construct the blanks.
4. Echo Trout
Available Weights: 4 – 6
Claimed Weight (9 foot 5 weight 4 pieces): 3.14 ounces
Action: Medium-fast to fast
Pros: Each model in the range has been designed individually, lifetime warranty
Cons: Only available in 4, 5 and 6 weight renditions
Echo designed the Echo Trout range specifically with trout fishing in mind, being able to deliver small dry flies and nymphs, to large streamers at optimal trout fishing distances (30–40 feet).
The Trout was also designed with a very sensitive tip, which will assist when fishing lighter tippet sizes.
Do you love or hate a fighting butt on a rod? The Echo Trout comes with a removable fighting butt, so you can decide if you want it on or off the rod.
The rod comes with a rod case and sock and features Echo's lifetime warranty for the original owner.
Compare At:
Amazon
AvidMax
Trouts Fly Fishing
5. G. Loomis IMX Pro
Available Weights: 4 – 7
Claimed Weight (9 foot 5 weight 4 pieces): not disclosed
Pros: Durable, lifetime warranty
Cons: Pricey
For years, G. Loomis has been one of my favorite brands. They have the knack of creating truly unique rods that seem to stand the test of time well. The G. Loomis IMX Pro is an example of one of these rods.
Granted, the IMX Pro might be on the more expensive side of the top fly rods for the money, but in my opinion, this is a stick that can easily take on rods almost double its price. For this reason, I have included it in our list.
There's nothing striking or utterly unique about its appearance – everything you expect is where you expect it. All really good quality components as well.
What I would like to mention in particular are the action and durability.
The action, to those that love hunting, is like shooting a 300 Winchester Magnum compared to a standard .308 caliber. It's like that one trustworthy friend you have who has an immensely reassuring handshake. It feels solid in your hand.
Secondly, the durability A G. Loomis is always going to be a durable stick, and the IMX Pro is no different. This is not a rod you buy just to replace it next season. The angler who buys this rod will be using it for the next 10 years.
Compare At:
Trident Fly Fishing
Telluride Angler
AvidMax

Sage Foundation Outfit (Best Fly Rod Combo for the Money)
Available weights: 4 – 8
Sections: 4
Included in the outfit: rod, reel, rod, and reel case and fly line
Pros: Lifetime warranty on the rod, the rod made in the USA
Cons: Expensive for beginners, but does offer excellent value
Sage released their Foundation fly rod in 2018. It's a high-performance rod, as expected from Sage, dedicated to the beginner and intermediate fly fisherman. The Sage Foundation Fly Fishing Combo is also a great option.
Buying a full combo (also known as an "outfit" or "kit") means that you can buy the fly rod, line, fly reel, and backing in one package.
Included in the combo is the Spectrum C Series of reels. It's a large arbor die-cast reel that features a sealed carbon drag.
The reel comes with the backing pre-spooled onto the fly reel and an amazing fly line from Rio, the Rio Gold.
Although this outfit would stretch the budget of many beginners, it is amazing value for money as you are investing in one of the greatest fly rod manufacturers ever.
Compare At:
Trident Fly Fishing
Buyer's Guide to The Best Fly Rods For The Money
As I previously mentioned, the best value fly fishing rods, in my opinion, have to tick three boxes. These are price, performance, and warranty.
Price
I regard a fly rod under $200 as a budget rod for fly fishing. Please see The Best Budget Fly Rod post for more information on these.
The best value fly rods lie in the bracket between $200 and $550. Even at the top end of this bracket, they are still half the price of some of the higher end rods.
Line-Weight
When deciding on purchasing any fly rod, you should consider the type of fishing you'll be doing. If you'll be fishing in small streams for small to medium-sized trout, then a 3 or 4 weight is what you'll be looking for.
If you're going for larger trout or small bass, perhaps a 5 or 6-weight will be up your alley, and if you are into saltwater species, then you should have a 7-weight or higher.
Performance
In most cases, the performance you expect from these excellent value fly fishing rods is very similar to the really expensive stuff. The rod needs to be lightweight, be suitable to what scenario you are fishing in and feature quality components.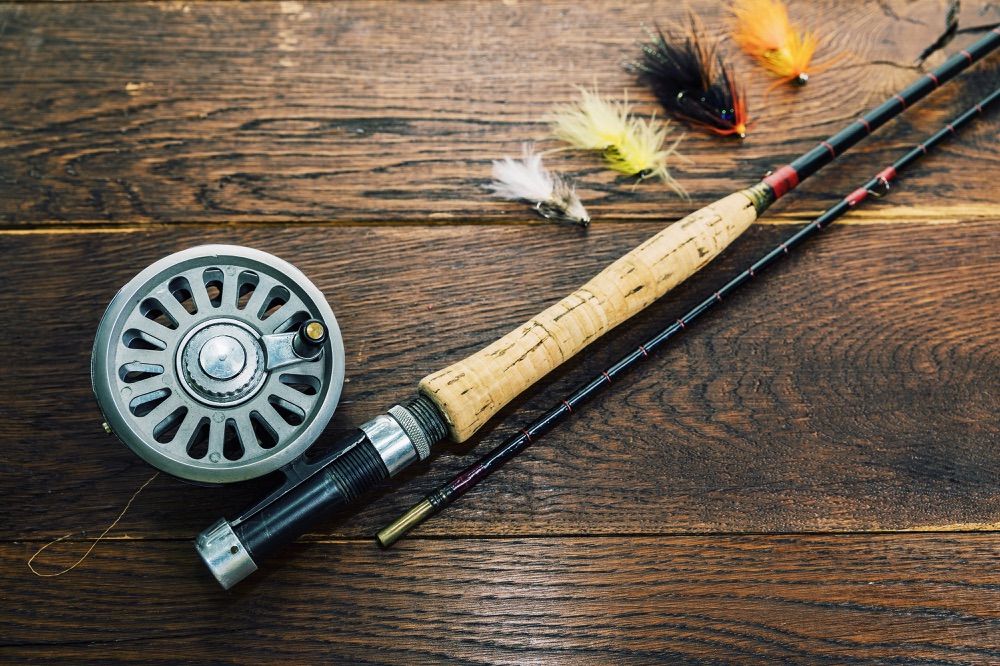 Warranty
All rods in this category should feature a notable warranty. This will give you peace of mind knowing that if something should go wrong, you can have it repaired.
Depending on the manufacturer, the warranty may range from full lifetime to 15 years or so.
Some Fly Rod Manufacturer Warranties
Review This Post
Conclusion
The best value fly rod category features a golden blend between price, performance, and warranties. It's a difficult balance to achieve, and many manufacturers fall short. The rods we have featured, though, meet all three of these requirements.
Mostly, these rods have similar features and performance as their more expensive counterparts, so the best fly rods for the money are almost always the way to go.
I believe that most of us should spend our money on this range of fly fishing rods, as it frees you up to spend money either on a reel or fly line.
I would much rather have a good value-for-money fly rod and reel and a good quality line than a premium rod with poor quality reels and lines.
Please share this post with your fly fishing friends. Also, leave a comment below if you have any questions or suggestions – we'd love to hear from you.
Some images in this post are courtesy of Shutterstock.
Like This Article? Pin it!