As an Amazon Associate I earn from qualifying purchases.
This is my hands-on TFO BVK review. I've been using the Temple Fork Outfitters (TFO) BVK fly rod for many years and decided to complete this in-depth review.
As a disclaimer, I would like to mention beforehand that all three models reviewed are my own, and that I bought them myself.
Compare TFO BVK to Similar Fly Rods
| | | | | | |
| --- | --- | --- | --- | --- | --- |
| Details | TFO BVK | Orvis Clearwater | Sage Foundation | TFO NXT | Fenwick Ateos |
| Handle Type | Full Wells | Half Wells | Half/Full Wells | Reverse/Full Wells | Reverse-Half/Full Wells |
| Fighting Butt | Yes | Yes | Optional | Optional | Optional |
| Reel Seat | Dual Uplocking | Dual Uplocking | Uplocking | Uplocking Aluminum | Double Uplocking |
| Guides | Hard-chrome anodized | Chrome | Ceramic & Chrome | Aluminum Oxide & Chrome | Large Diameter Chrome |
| Blank | High Modulous Carbon | Carbon Fiber | Graphite IIIe | Carbon Fiber | Carbon |
| Warranty | Lifetime No-Fault | 25-year | Lifetime | Lifetime No-Fault | Limited Lifetime |
| Action | Fast | Medium-Fast | Fast | Moderate | Fast |
| Made In | Korea | USA | USA | Korea | Taiwan |
| Price | $299-$320 | $249-$300 | $425-$450 | $200-$215 | $175-$200 |
BKV is an abbreviation for the late Bernard Victor Kreh, a fly fishing legend that contributed massively to our sport. Lefty, as he was known, worked closely with TFO for many years. The BVK was the result of this partnership.
The BVK series was released almost a decade ago. With its overwhelming success as an excellent value for money fly rod, it's still in production at TFO after all these years. They have only given it a slight cosmetic update.
Why Trust My TFO BVK Review?
At Into Fly Fishing we strongly believe that in order to review a piece of gear it has to undergo extensive testing and usage. For example, doing a review on a rod's casting ability is easy if you go to a sports field. But you're not doing a complete review.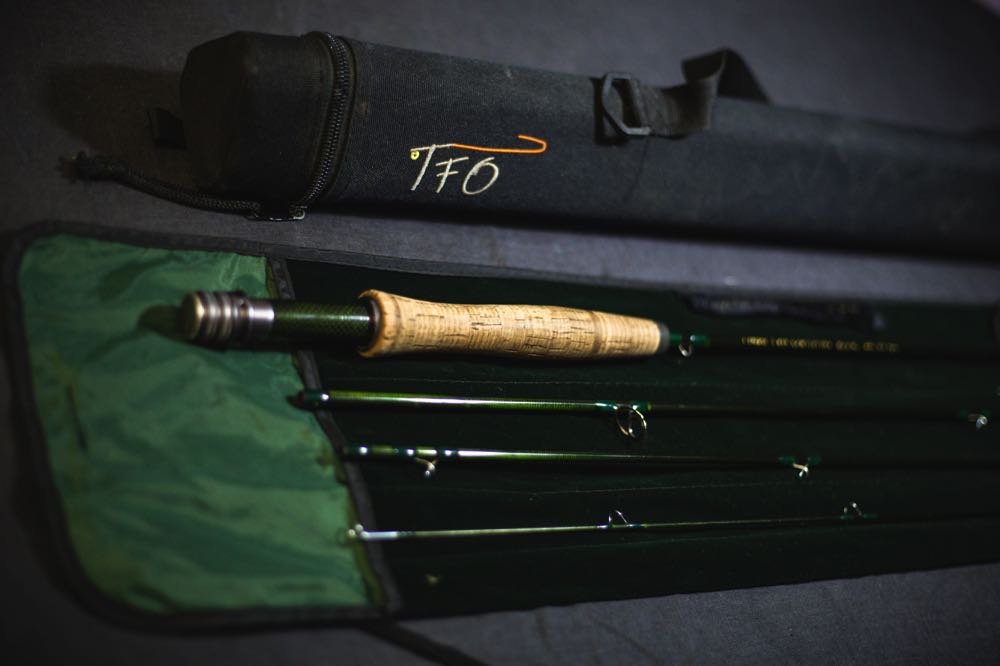 In order to review a rod properly, I feel that you must have fished with it for some time. This will give you a clearer view, far more accurate than only its casting ability.
I've had the three rods we're going to look at for more than 5 years. Each one has its own strong and weak points. This review will share my thoughts, likes and dislikes on each model.
What's Comes with the Rod?
When buying a BVK brand new it mostly includes what you'd expect. However, make sure that you will be receiving a rod tube. When the rod was introduced it shipped without a rod tube. This had to be purchased separately.
Rod
The cork grip is wrapped in a protective plastic cover. This is not meant to stay on the grip. But, only remove it when you've made a couple of casts and are sure you don't want to return it.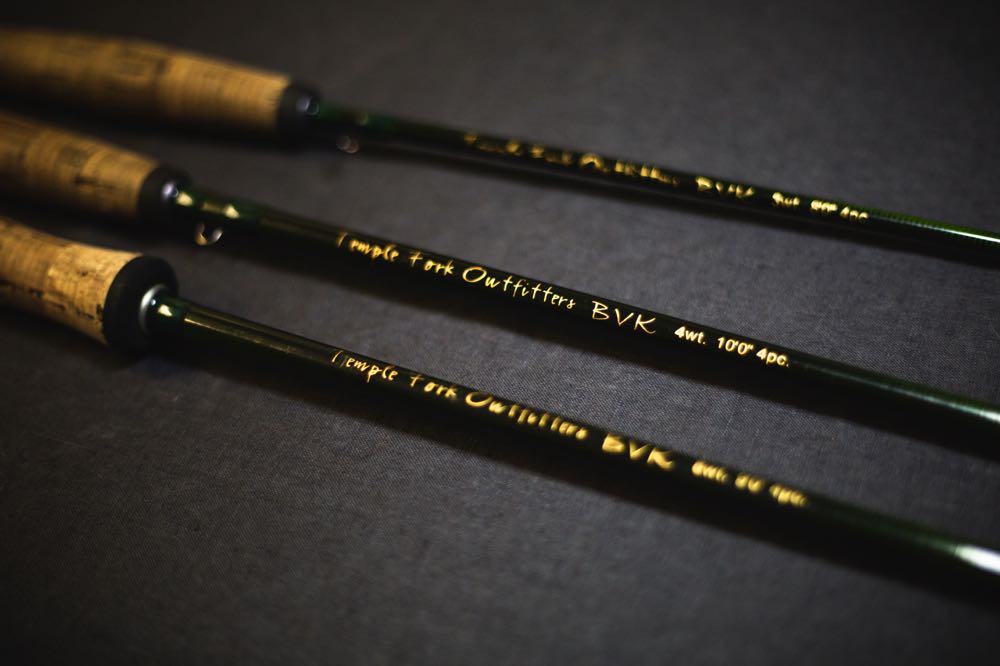 Rod Sock
The rod will arrive stored in a rod sock. A dark green velvet-like exterior with a lighter green synthetic material ensures that the sections slip into their dedicated slots easily. The sock also features an identification tag describing the rod model and length.
Rod Tube
As I learned the hard way, I would like to share it with you so that you don't make the same mistake. The BVK does not always ship in a rod tube. If, however, it does come with one, it's a good quality black fabric covered triangular tube.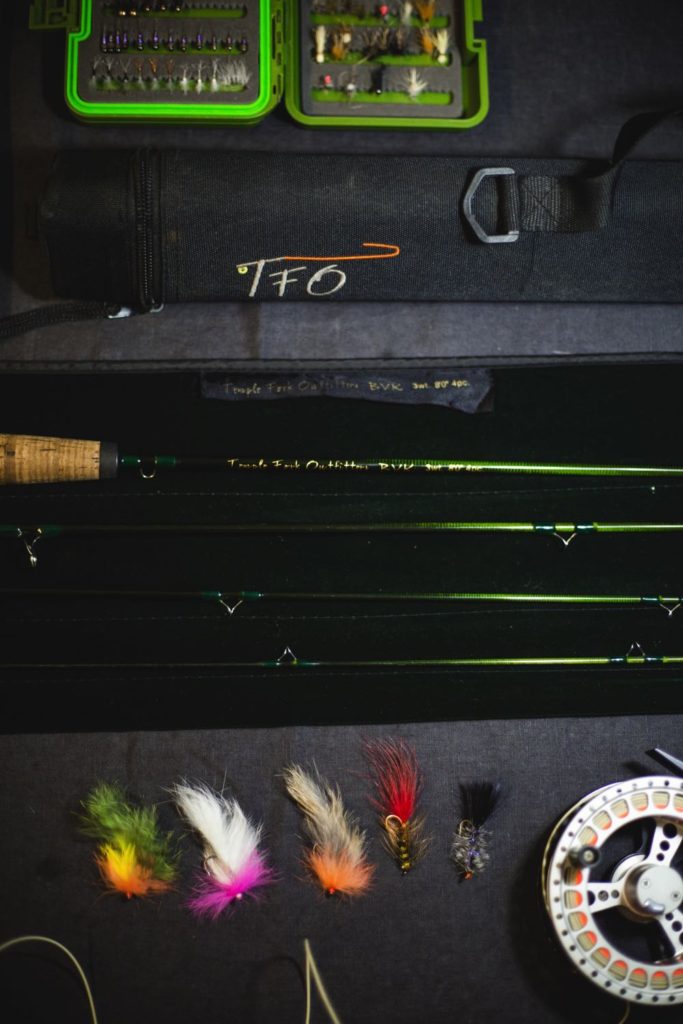 Note, it is a generic TFO tube, so the rod model isn't indicated on the tube itself.
Warranty Registration Card
As soon as you are happy with the rod, make sure that you register it with TFO. You can make use of the included warranty registration card or register your rod online.
TFO BVK Review Features & Specs
As mentioned earlier, I have 3 different models of the BVK. I will go through each specific rod and share my thoughts, likes, and dislikes of each. I'll also cover some places that I have fished with them, just to give you some idea of their capabilities.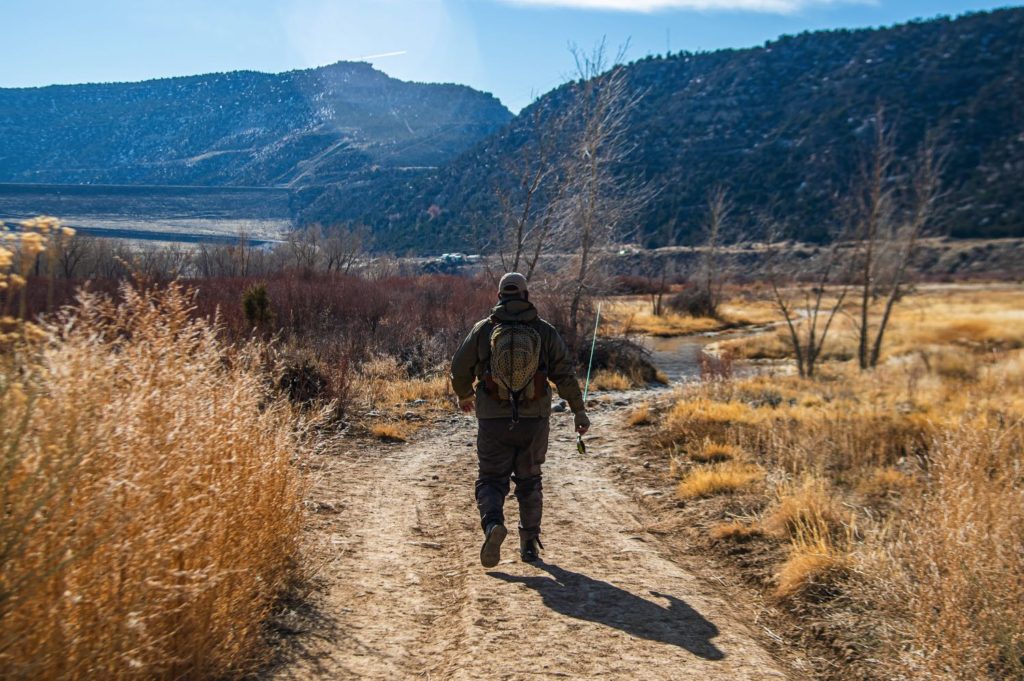 Before looking at each specific rod, let's have a look at the properties that they share.
Finishes
The BVK blanks are a dark olive color with green thread wraps. All grips are cork with a small EVA front section for added durability. The reel seat has a matching green carbon fiber insert and gun smoke-colored hardware.
Build Quality
To date, I have not broken any one of my BVKs. The 8 weight, specifically, has been chucked around on boats and has taken a beating, but it's still holding up. As you would expect, the cork handles do show signs of wear and tear but are still very comfortable and usable.
Small bubbles are trapped in the varnish of some guide thread wraps. This has no effect on the overall quality of the product. To me, for a rod below $300 this isn't an issue, its something I just wanted to highlight.
My biggest gripe is the reel seat and fighting butt on the 8-weight model. The reel seat is not suitable for constant saltwater use. I've had to loosen it with the aid of a vice-grip numerous times. The fighting butt is also a tad too small.
Warranty
TFO rods come with a full lifetime warranty to the original rod owner.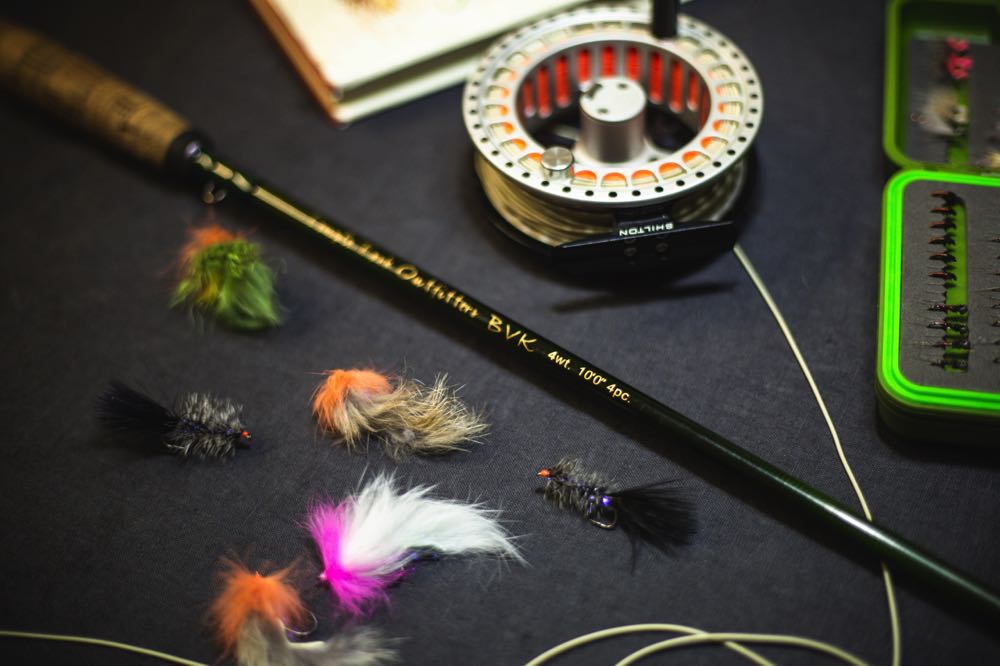 They also offer you the option to buy individual sections of rods. If you are going on any trip, I would recommend buying a spare tip section for your rods. This is a great way to ensure that you can keep fishing.
Model Specific Features
The three BVK rod models that we will be looking at are the 8-foot 3-weight, 10-foot 4-weight, and the 9-foot 8-weight. Each of these is completely unique when looking at their action and intended applications.
3-Weight
The first fish I caught on this rod was a 10-inch Brown Trout in a high-altitude river in the Drakensberg Mountains in South Africa. It presented a size 14 black Humpy to the unsuspicious Brown perfectly.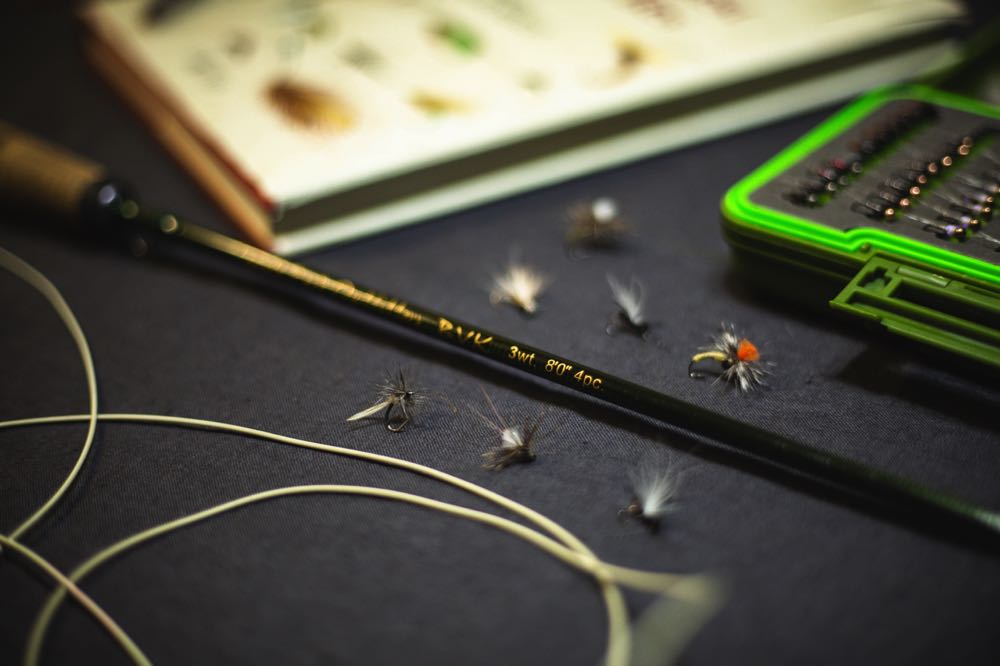 It's short length and slower action make it a perfectly capable small stream rod. It's suitable to be, mostly, used for dry fly fishing, but has the power to turn over a couple of nymphs now and then.
As an extra, TFO does offer an extension set for the rod. You will then have a good 10-foot 3-weight nymphing rod.
Short Distance Accuracy
The rod shines in distances from 20 to 50 feet. This is where most of your small stream fishing will occur. The blank is designed to load effectively with a minimum line out of the rod tip.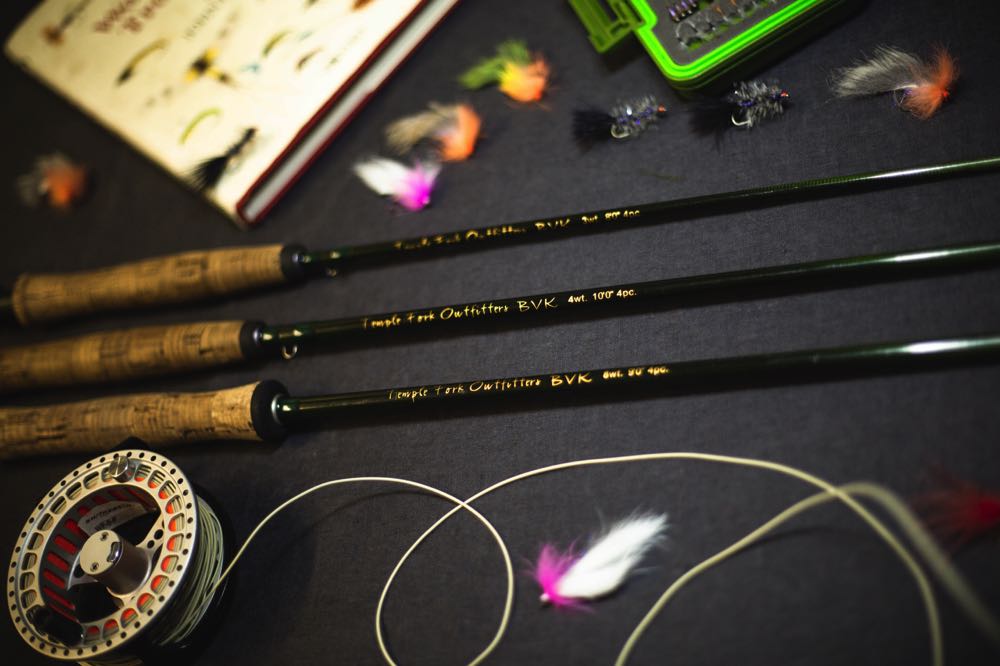 Long Distance Accuracy
You can feel that the rod is running out of steam when you're trying to punch casts further than 60 feet. With a fly rod like this though you will very rarely fish this sort of distances.
Presentation
As a perfect small stream rod, the BVK 3-weight is capable of making very delicate and accurate presentations with small dry flies. On the other hand, I find it harder to accurately present heavier flies or multiple nymphs.
Fighting Ability
Being a delicate 3 weight rod, its intended quarry is smaller sized fish. Mostly, these fish will be under 15 inches long. This rod will offer more than enough fighting ability.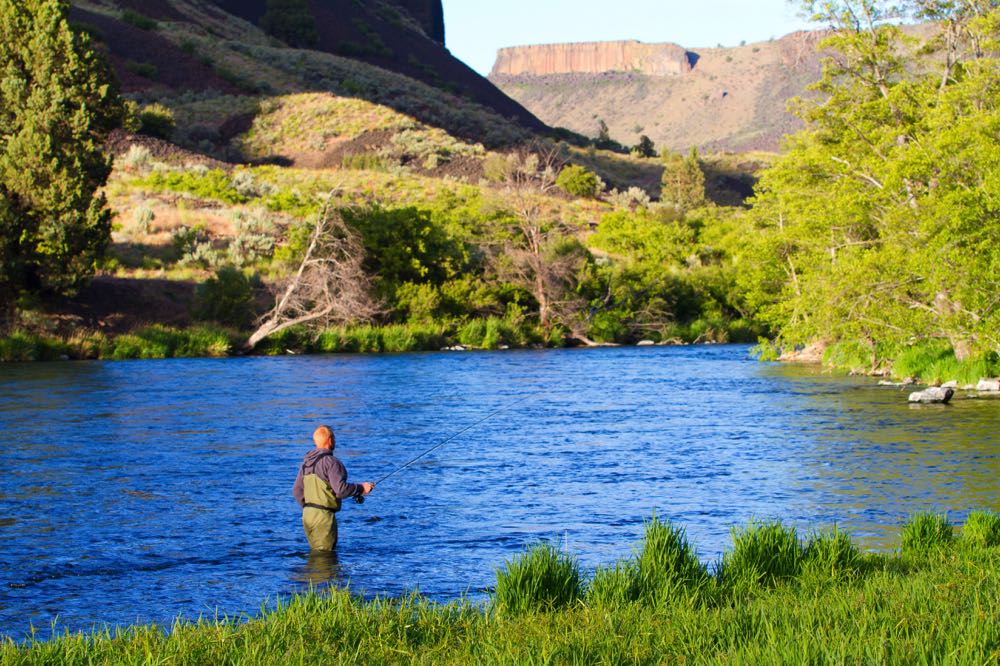 Just as a note, I have landed a 15-pound carp in a fast-flowing river with this rod. It shows you, once you learn to play and read fish properly, even a 3-weight is a great fighting tool.
Other specifications
Physical Weight: 2.4 ounces
Grip style: A short, fine half-wells grip perfect for the delicate rod
Reel seat insert: Green carbon fiber
Hook keep: Yes, although I rarely make use of it
Sections: 4
Length: 8 foot
4-Weight
Originally, I bought the 10-foot 4-weight as a nymphing rod for Lesotho's rivers. Although the streams are on the smaller side, you might hook up to a large Smallmouth Yellowfish.
Looking at the diameter of the rod's butt section, you realize that it has plenty of backbone. The pulling power of this rod is comparable to many 5 weight fly rods. I have since started using this rod in much larger rivers and for larger fish.
Short Distance Accuracy
This rod excels at presenting multiple nymphs or streamers at short distances. It can also do this with minimal to no fly-line out of the rod's tip. The rod is ideal for all modern nymphing techniques.
Long Distance Accuracy
Having the extra length enables you to present large flies at long distances. The rod makes presenting a streamer at 60 feet or more a breeze.
Presentation
At short distances, the rod is able to present dry flies, nymphs, and streamers delicately. However, the rod generates high line speeds when casting further. This makes delicate presentations harder.
To improve long-distance presentations, I underline the rod. That is, use a 3-weight line on the 4-weight rod.
Fighting Ability
One of the features that I love the most about this rod is its fighting ability. It has the added protection and sensitivity of a traditional 4-weight, but with the 5-weight-like pulling power.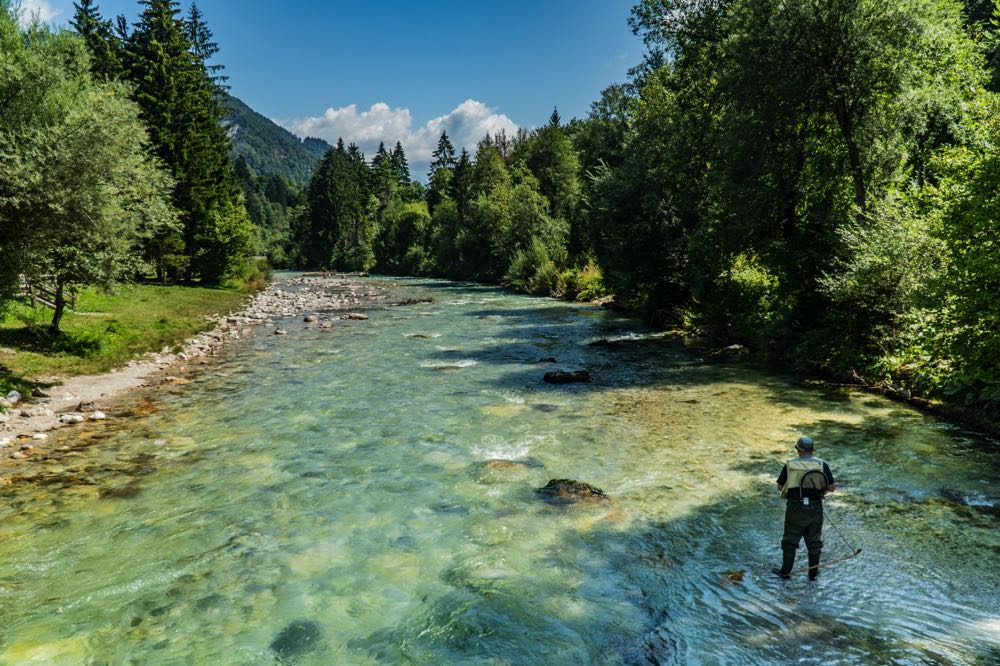 You will have no problem pulling trout up to 15 pounds with this rod.
Other specifications
Physical Weight: 3 ounces
Grip style: Full-size reverse wells
Reel seat insert: Green carbon fiber
Hook keep: Yes, although I never make use of it
Sections: 4
Length: 10 foot
8-Weight
The 8-weight BVK was the first saltwater rod that I bought. It's an extremely capable and versatile rod. It has accompanied me to various destinations and has caught numerous different fish species
On the Northern coastline of Kwazulu-Natal, South Africa, I used it in huge surf to catch Three Spot Pompano and small Kingfish species. In Seychelles it was my primary Bonefish rod. It even accompanies me to Sudan where it caught numerous Yellow Margin and Moustache Triggerfish.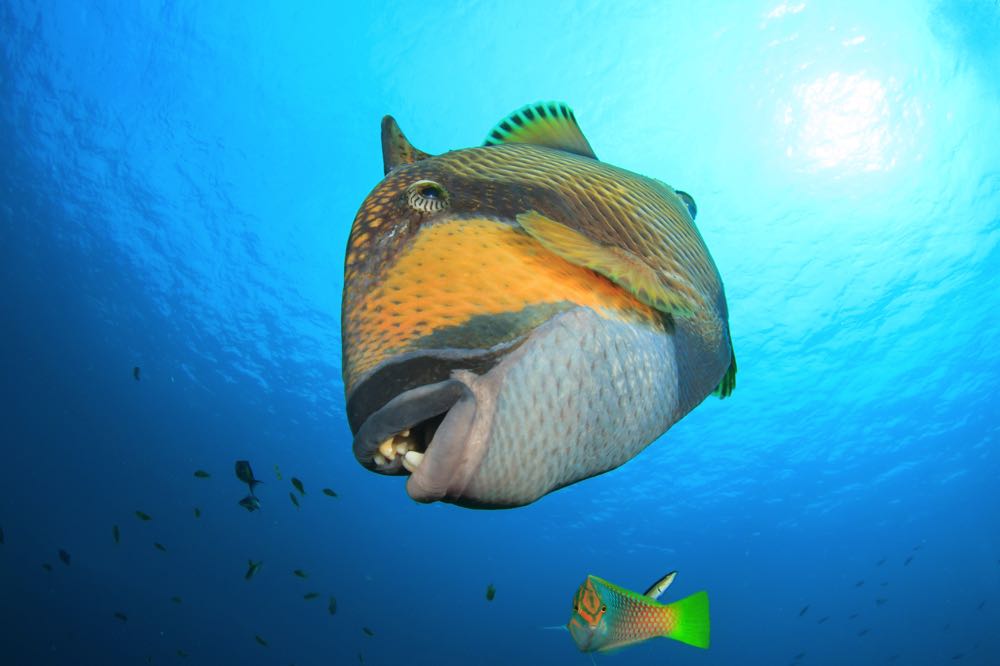 Although it's a rod that I know well and trust, it's not perfect. It has to negative points that, depending on the amount you fish or what you use the rod for, it will influence your choice. The first is that the fighting butt is too small, and the second is that the reel seat is not saltwater proof.
Short Distance Accuracy
I have no problem putting this rod up there with rods more than double its price when it comes to short-distance accuracy. Once you're in the zone, it will enable you to put pin-point casts one after the other.
Long Distance Accuracy
At the longer casts, the rod still produces the goods. However, it's not as good as more premium offerings.
Presentation
An 8-weight is on the lighter side of saltwater rods. The BVK can small to medium flies down very delicately. It's a great rod if you're stalking skittish skinny water bonefish with their back out of the water.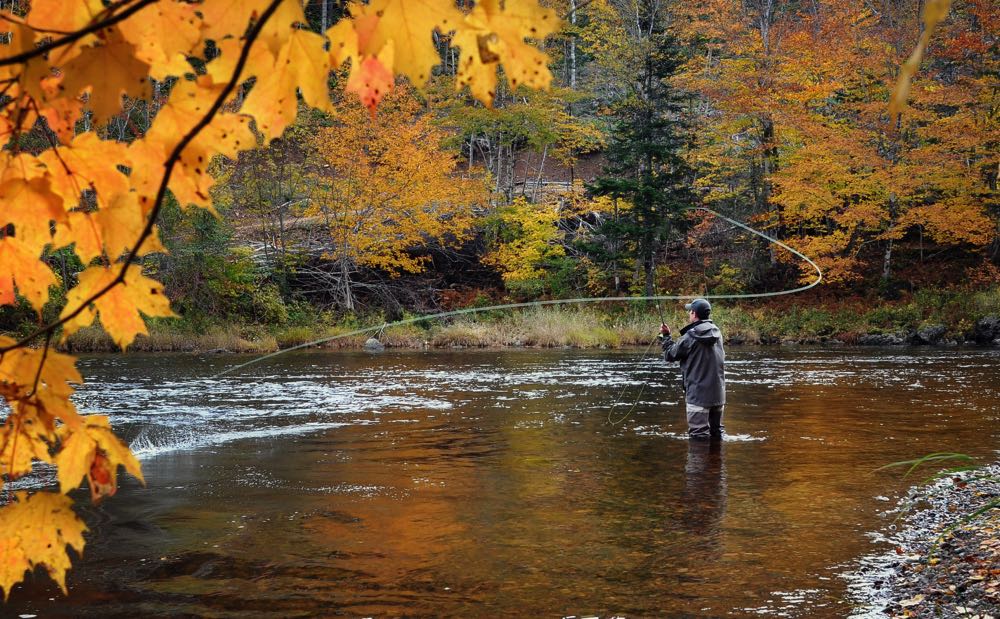 Fighting Ability
The 8-weight BVK offers everything in fighting power that you would expect. It has ample power for bonefish, small Trevally species, and even large triggerfish.
Other specifications
Physical Weight: 3.5 ounces
Grip style: Full wells
Reel seat insert: Green carbon fiber
Hook keep: No
Sections: 4
Length: 9 foot
Fighting butt: small cork and EVA fighting butt
TFO BVK Review: My Personal Thoughts
Pros
The rods are very lightweight for the price.
I like the action of each model. You can feel that TFO has designed each blank on its own. This results in rods suited perfectly to their intended quarry.
The BVK offers great value for money. You get a high-performance rod for under $300.
Cons
As standard, it does not ship with a rod tube.
The reel seat on heavier weight rods is not meant for excessive saltwater use.
Small fighting butt on 8 weight model.
Conclusion
I hope that this TFO BVK review has been insightful. The main purpose is to share my thoughts out of a holistic fishing point of view and not only its casting ability. It's a great fishing rod that will serve you well, as it has done me, for many years.
If you found the article interesting or know a fellow fisherman thinking of buying a BVK, please share this post. Also, if you have any comments or constructive criticism, please feel free to leave a comment below.
Amazon and the Amazon logo are trademarks of Amazon.com, Inc, or its affiliates.
As a part of the Amazon Associates Program and other affiliate programs, Into Fly Fishing® may receive a comission if you order products through links on this website.