As an Amazon Associate I earn from qualifying purchases.
In this post, I'll list the best 5wt fly line on the market in 2023.
The 5wt fly line – what every red-blooded fly angler will start with. Known for its versatility and ability to catch just about any fish you need, the 5wt is the most popular and versatile fly line out there.
So, if you're looking to start fly fishing or looking for your first 5wt setup, then look no further. Below I'll cover everything you need to know about how to pick out the best 5wt fly fishing line.
Setting up a 5 weight kit? Check these out:

When to Use a 5wt Fly Line
Of course, you'll always use your 5wt fly line with your 5wt fly rod and 5wt fly reel to ensure you have a well-balanced setup.
The better question is when not to use a 5wt fly line. You can use it for just about any type of fishing, barring some giant saltwater or freshwater fish.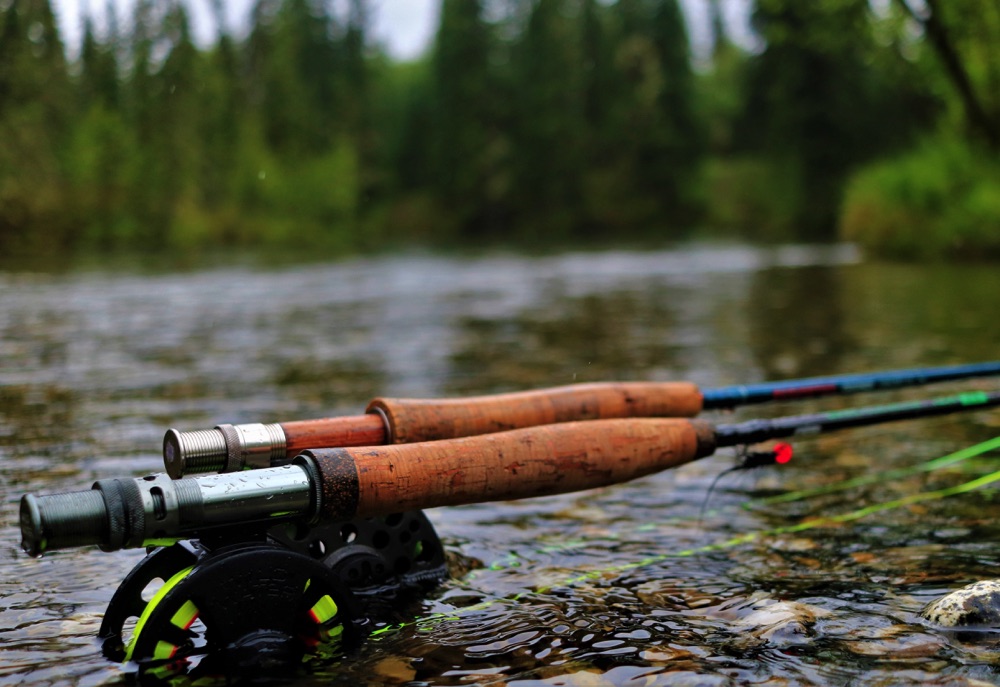 You can use it to catch bass, panfish, trout, catfish, smaller saltwater fish, and even carp. It's truly a universal line size that can be used for just about any type of fishing.
You'll be able to throw streamers to hungry bass, land delicate dry flies into plunge pools for trout, or drift nymphs through runs.
Understanding fly Line Tapers
Now that you know when to use a 5wt fly line, let's look at what kind of tapers are available. The four listed below are some of the more popular ones, so I'll describe them.
Weight Forward Taper (WF)
It's easily one of the most popular tapers in fly fishing. This line has a heavier front section that allows the line to shoot through the guides and helps you cast with distance and precision.
Double Taper (DT)
The DT is the best 5 weight fly fishing line if you want to delicately land flies without spooking fish. It's great for throwing to wary trout, bass, and panfish. However, it's not the best fly fishing line for a 5 weight in really windy conditions, and shorter casts make it difficult to control.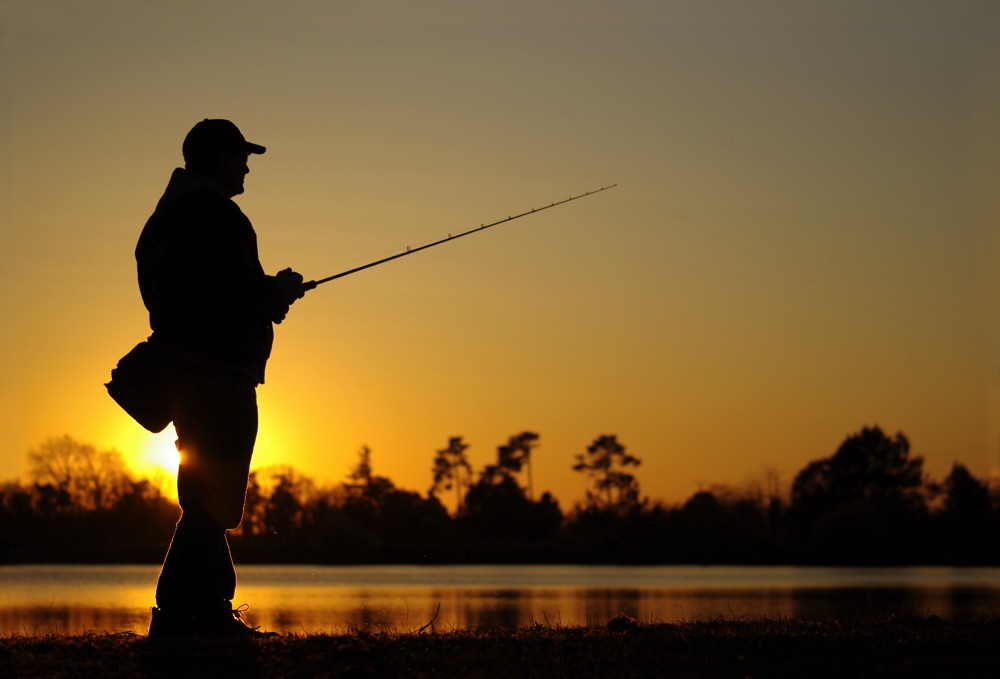 Shooting Taper (ST)
The shooting taper is great if you want to throw a streamer and cover a lot of water. If you're fishing somewhere new and not sure where the fish might be located, then this is a good option.
Level Taper (LT)
The LT is only used in certain scenarios. It's not ideal as an all-around fly line. However, it's the cheapest fly line you can buy. So, if you're on a budget, then this could be a great option, and when you upgrade to a WF you'll be amazed at how good your casting is.
Length of 5 Weight Fly Line
The length of your 5wt fly line isn't all that important. There are only a handful of fish that will strip off 100 feet of line, and chances are you won't be catching them.
However, if you're truly worried about it, then make sure to get some backing put on your reel. This will give you some extra length, and in case you do hook into a monster, you'll have the confidence to haul it in.
Features of the Best 5 Weight Fly Lines
Fly lines have many different features that will help your fishing. Below I'll go over four different types that will benefit you on your next trip out to the lake or river.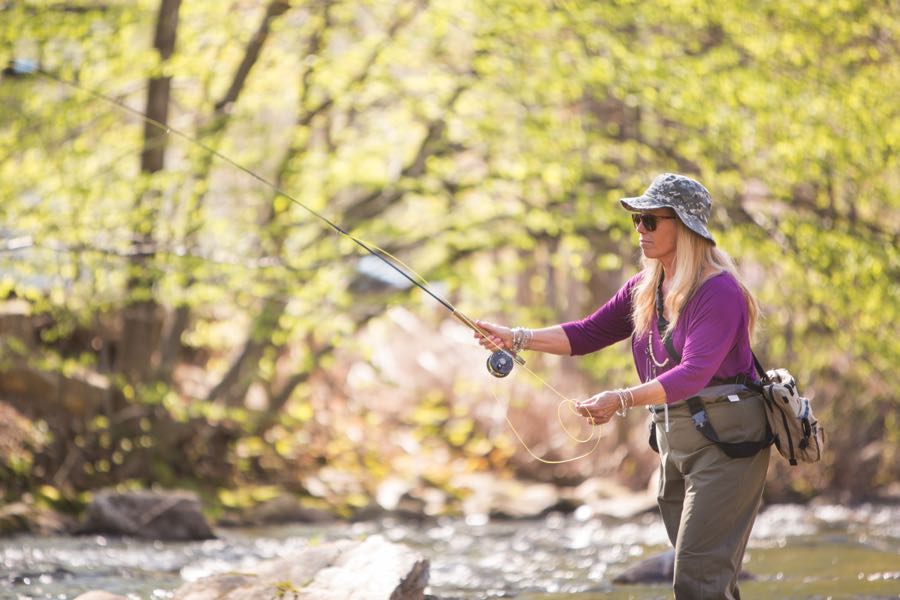 Before I begin, just know that the four listed below are some of the more popular features and that there are others out there. So, if you don't find the feature you're looking for, just know that there is a line that has it.
Temperature Control
Since the 5wt is so versatile, you'll be able to take this line just about anywhere and catch fish. So, with that in mind, you'll need to make sure it can hold up to cold weather as well as hot weather.
Line will expand and contract in vast temperature fluctuations, and that could damage your line and prevent you from casting properly. So, make sure your line is rated for the weather you'll be fishing in.
Floating, Sinking, Sink Tip
Since this line is so versatile, you should think about what type of fishing you plan on doing. The best floating 5 weight fly line will allow you to throw dries, nymph, and throw shallow streamers.
However, if you want to get your fly down deep, then look for the best sinking 5 weight fly line or the best sinking tip 5 weight fly line. When fish are deep in the water column, you'll need something to get down to them, and that's where these come into play.
Welded Connector Loops
Having a welded loop on the fly line will allow for easy application of backing as well as leaders. When you're out on the water, it's much easier to attach a leader to a welded loop than a non welded one.
Having a welded loop allows for quick leader attachments, which will result in you spending more time fishing.
Line Color
When throwing dries, look for something that's brightly colored so you can see how it lays on the water. This will allow you to mend it properly for a better drift.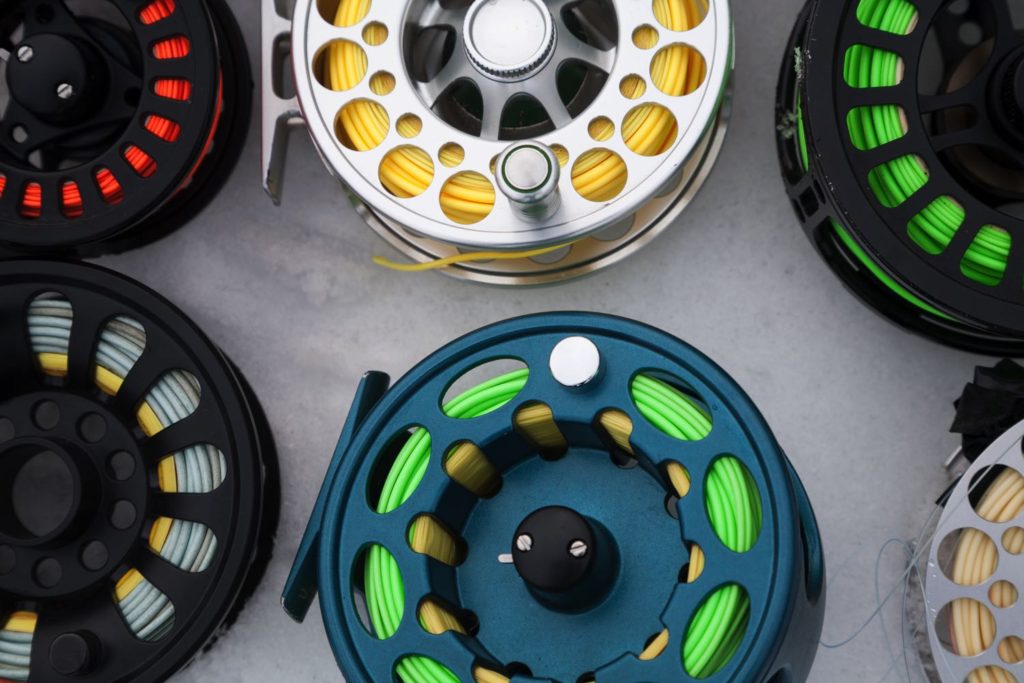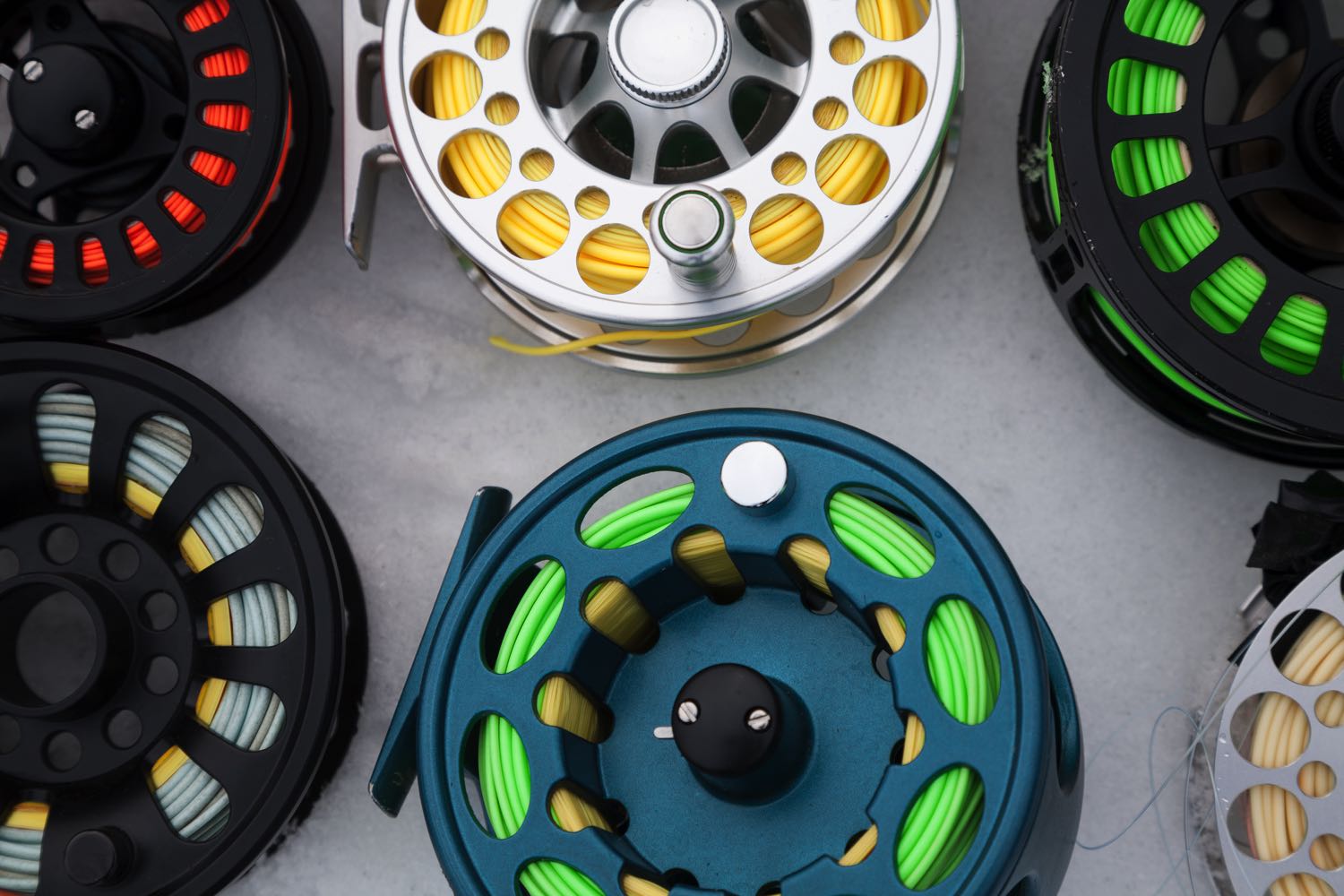 When throwing a sinking line, look for something dark. Look for a color like dark blue, green, or black. This will keep the visibility low in the water so the fish won't be spooked.
Best 5wt Fly Line in 2023
Now that you know what to look for in a great 5wt fly line, it's time to list three of my absolute favorites. Here are the 3 best 5wt fly lines on the market in 2023 based on the criteria above and on personal experience.
Orvis Hydros Nymph WF5
The Orvis Hydros WF5 Nymph line is designed to handle heavy nymphing rigs. The line features a strong head that will help turn over multi-rigger flies on your leader.
The belly of the line is also long and smooth, allowing for easier line management on the water. Featuring AST dry slick technology, this line will slide through the guides with ease.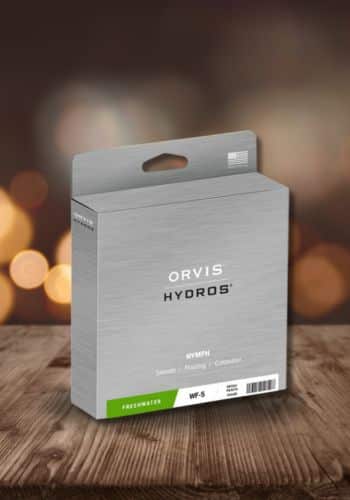 Rio Mainstream DT5
The Rio Mainstream DT5 is a great line for the beginner or the moderately skilled angler. The price isn't too bad, and Rio provides the angler with a solid fly line.
With a shorter head length and a heavier weight, the Mainstream lets the fly line easily turn over for a good presentation.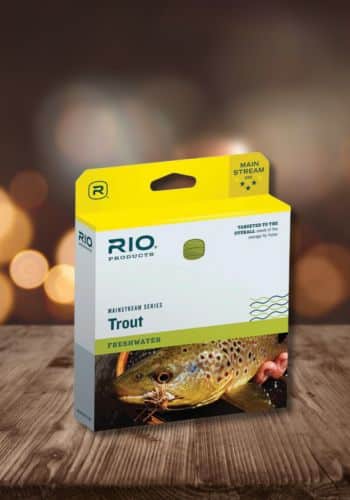 Compare At:
AvidMax
Cabelas Prestige Plus WF5
This line is weighted a half size heavier to help it shoot through the guides for increased distance as well as accuracy. The line is also coated with hyper glide, which repels dirt and grime.
This is a great WF line that can get you catching fish in just about any condition.
Conclusion
The best 5wt fly lines are the most popular for a reason. They're versatile and are a perfect weight for trout. On top of catching trout, it can also be used for many other species of fish.
Hopefully, you now have a better understanding of 5wt lines. Now, head out to your local fly shop and pick some of the best fly lines for a 5 weight!
Some images in this post are courtesy of Shutterstock.
Like This Article? Pin It!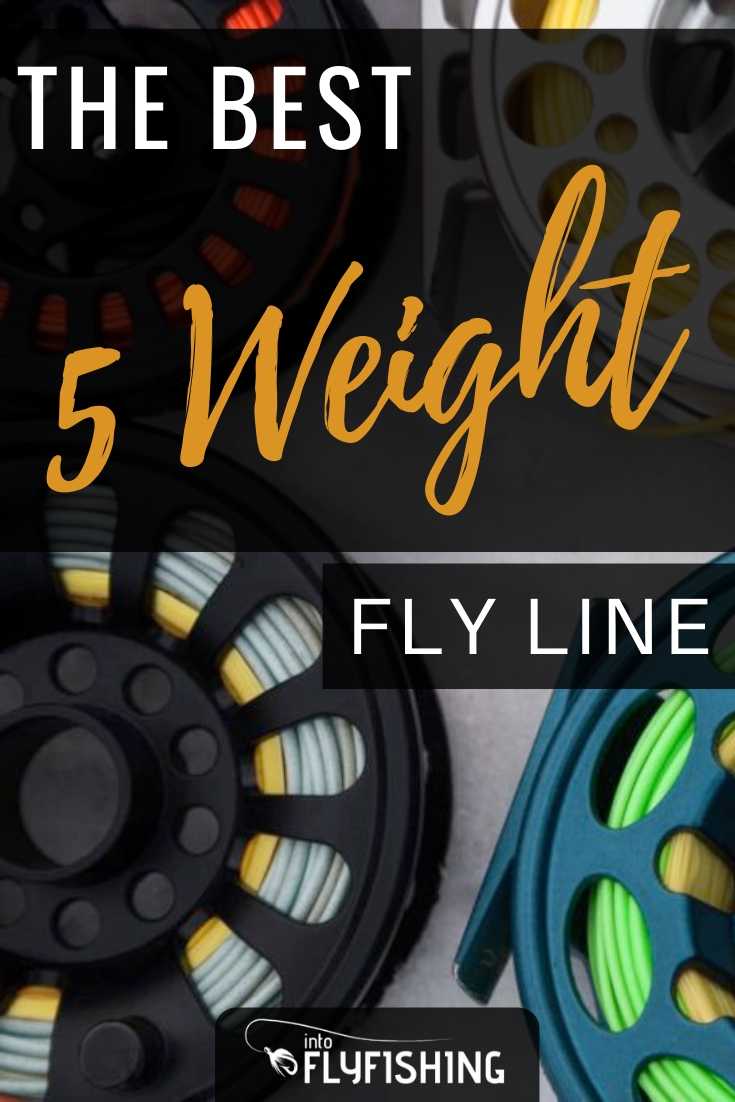 Amazon and the Amazon logo are trademarks of Amazon.com, Inc, or its affiliates.
As a part of the Amazon Associates Program and other affiliate programs, Into Fly Fishing® may receive a comission if you order products through links on this website.