As an Amazon Associate I earn from qualifying purchases.
Fishing Sebago Lake for its legendary landlocked salmon is known throughout the Northeast. Unlike most places, where landlocked salmon are introduced and stocked, Sebago Lake is their native ground. When they were considered a subspecies of Atlantic salmon their name was Salmo salar sebago.
There is more to Sebago Lake fishing nowadays though. Lake trout, smallmouth bass, and largemouth bass have all been introduced to the region. This popular vacation destination is also an excellent big fishing lake.
Though the Landlocked salmon fishing isn't as good as historic highs, Sebago remains one of Maine's great fishing destinations.
Where is Sebago Lake?
Sebago Lake is located in Southeastern Maine. It is just a short drive from the city of Portland. Towns on its shores include Raymond, East Sebago, and North Windham.
The surroundings include such small communities, wooded areas, and suburbs of Portland.
Sebago Lake Fishing: Why Go?
The historically and biologically valuable native landlocked salmon are, of course, a big draw to fishing Sebago Lake. It is one of the only lakes in the country with a native population.
Of course, Sebago Lake also has excellent bass and lake trout fishing now. These fish may be in part responsible for the decline of the landlocked salmon!
Don't miss our complete guide to fly fishing around Maine.
Types of Fishing at Sebago Lake
There are a variety of ways to fish Sebago Lake.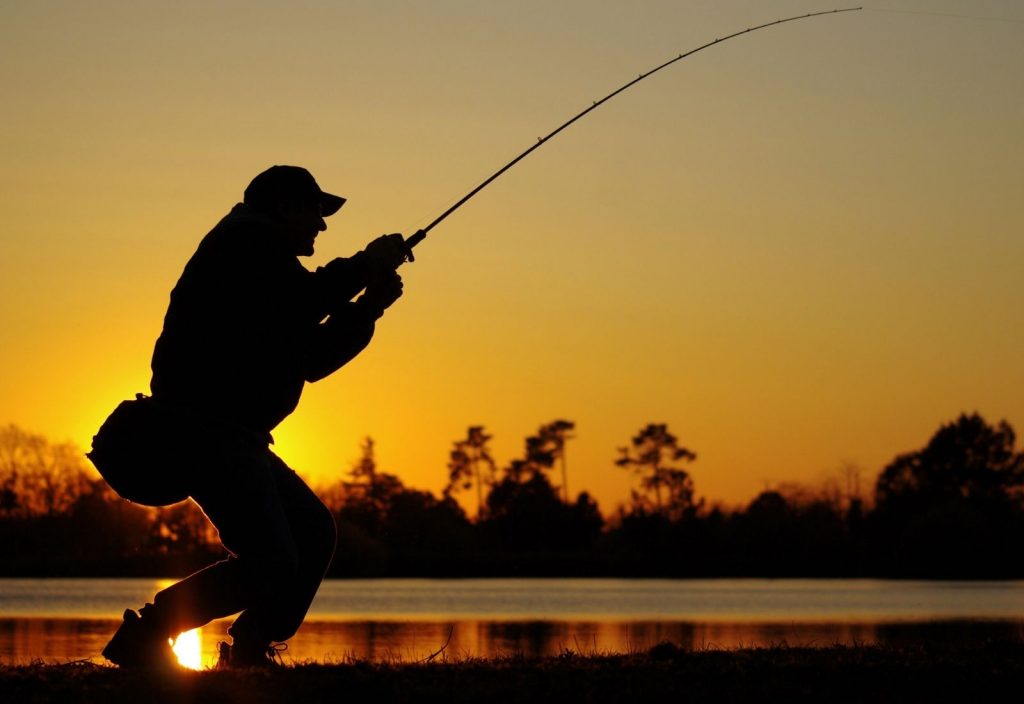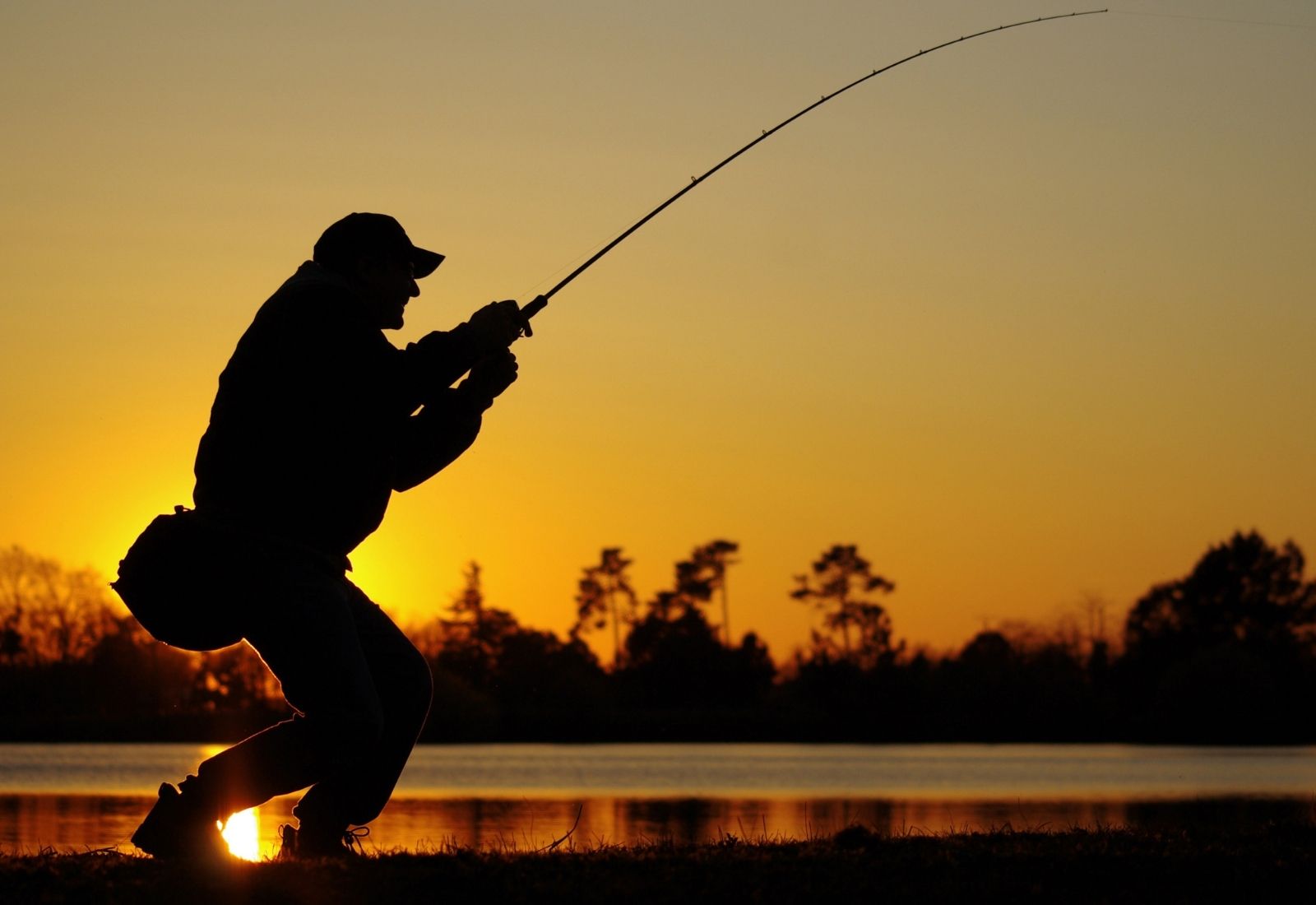 Fly Fishing Sebago Lake
Fly fishing Sebago Lake is definitely an underdog. On the big water, and for the salmonids, it can be tricky. For bass and panfish though it is a good choice. It also works for the landlocked salmon when they run the tributaries.
Spin Fishing Sebago Lake
Spin fishing is effective for every species available at Sebago Lake. Whether casting for bass or jigging for lakers, it's hard to go wrong with spin fishing on this body of water.
Trolling Sebago lake
Trolling is well known for its effectiveness for both lake trout and landlocked salmon. Considering these are the principle fisheries at Sebago it is no surprise that trolling is popular there.
Ice Fishing Sebago Lake
Ice fishing is a very effective fishing method on many Maine lakes, and Sebago Lake is no exception. Perch, lake trout, and less often salmon can be targeted on the hard water.
Sebago Lake Fish Species
Sebago Lake has a fairly typical array of Northern New England fish species.
Landlocked Salmon
Landlocked salmon are native to Sebago Lake. They were isolated from their sea-run counterparts as the land rapidly changed with the receding ice of the last ice age.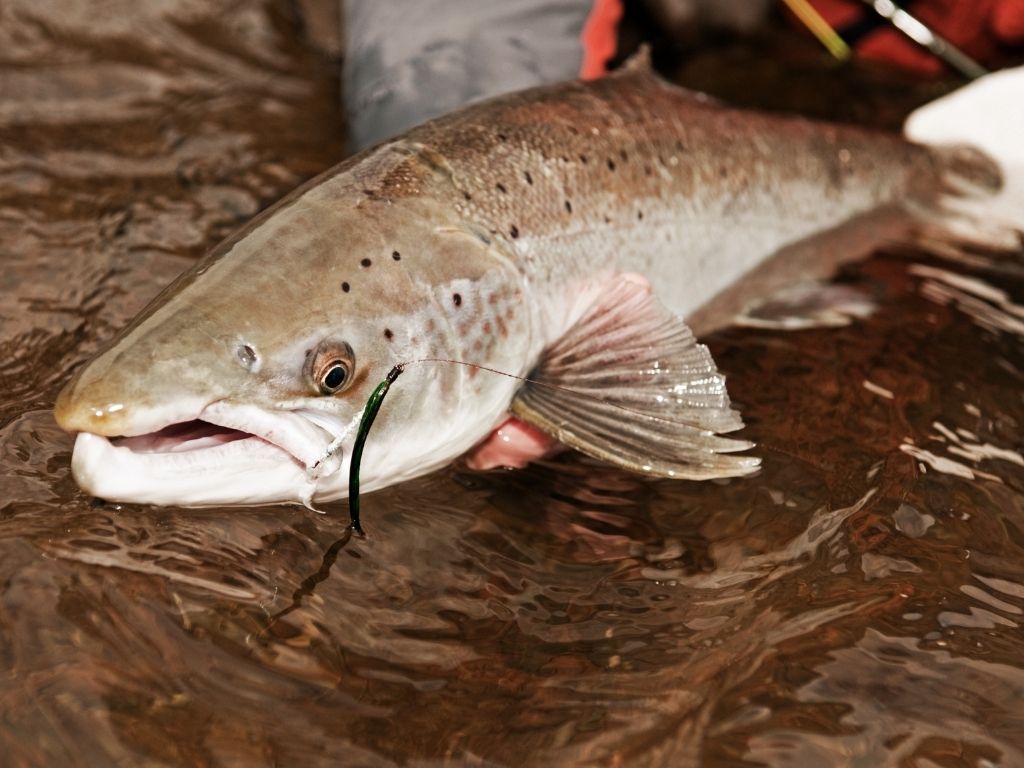 They average about 18 inches in the lake and run up tributary streams to spawn.
Lake Trout
Lake trout were introduced to Sebago Lake and rapidly established themselves. They've become a concern as angling fails to reduce their numbers and they impact the native species. Harvesting lakers is encouraged.
Smallmouth & Largemouth Bass
Neither smallmouth or largemouth bass are native to Sebago Lake. However they have been successfully reproducing there for years now and trophy specimens are present.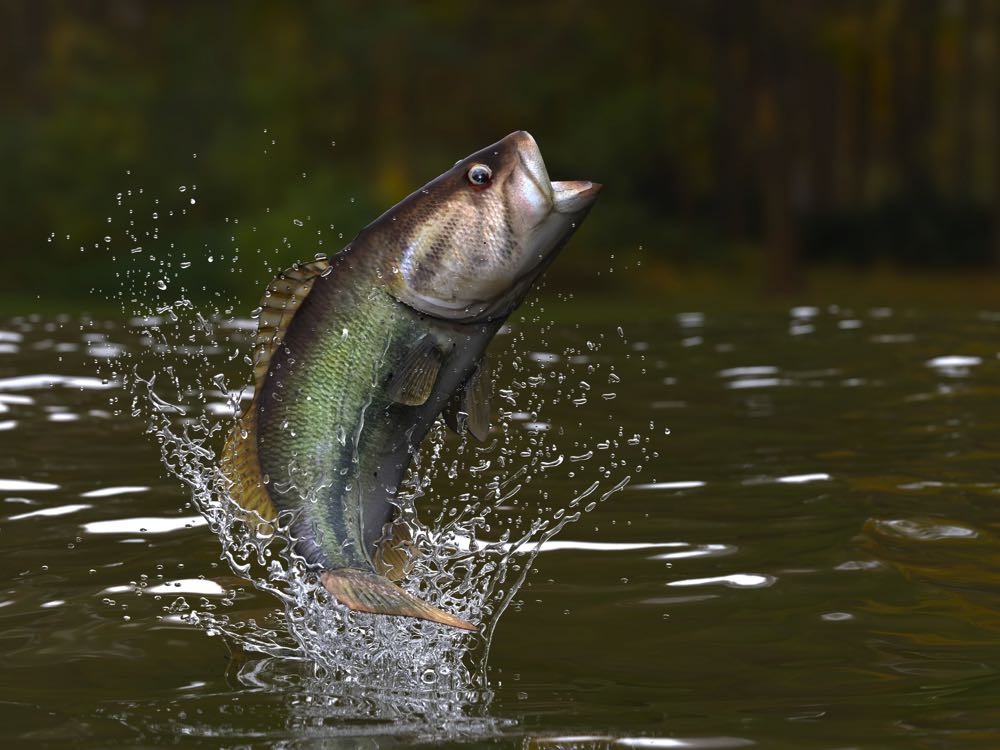 Poppers, jerk baits, and streamers will work on these fish.
Panfish
Though perhaps not as popular to fish for as the species above, a few panfish species can be caught at Sebago Lake. White perch, yellow perch, pumpkin seeds, and black crappies are present. These fish can be caught jigging through the ice or fly casting in the summer.
Chain Pickerel
Chain pickerel are the underappreciated native warmwater predator at Sebago Lake. Casting topwater flies around weed edges for chain pickerel can be a fun way to spend an afternoon though!
Best Spots For Fishing Sebago Lake
This large lake holds many spots and some different types of structure that fish use.
Crooked River
The Crooked River is the primary tributary to Sebago and important spawning water for the Lakes Landlocked salmon. It is also one of the best spots for fly fishing near Sebago Lake.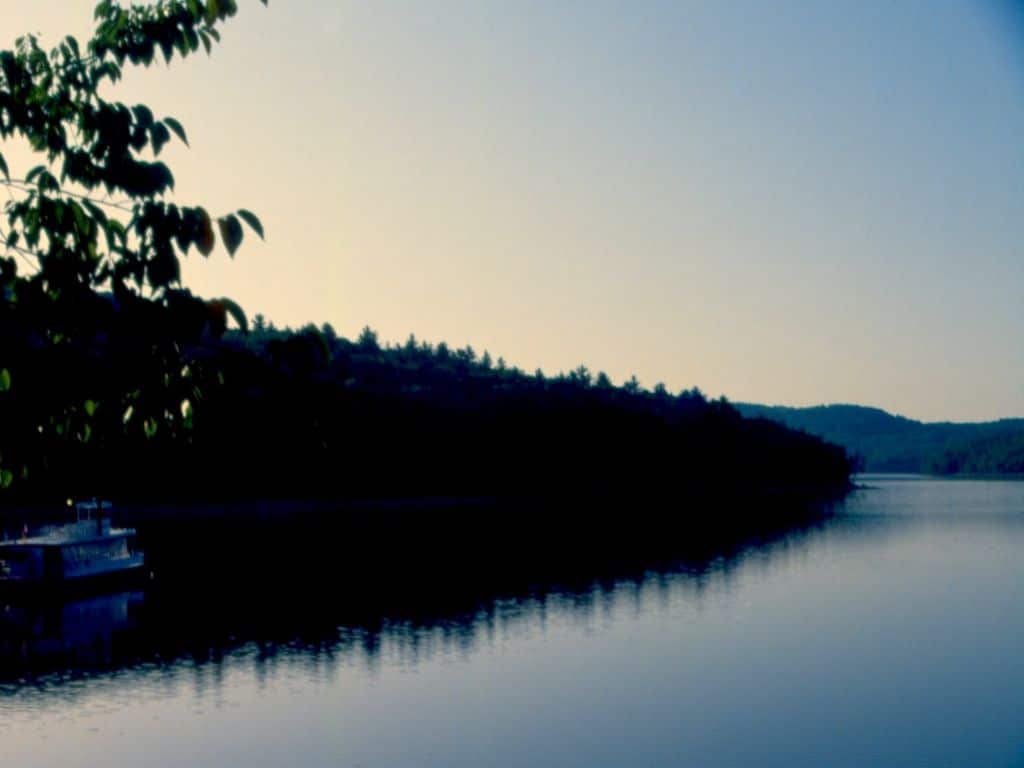 Prior to the fall season closure, it is a good place to cast traditional streamers for hard fighting salmon.
Jordan Bay
Jordan Bay at the east end of Sebago Lake has all sorts of fish holding structures. Shallow bays, docks, and rocky shoals are ideal bass habitat. This area is certainly best fished from a boat.
Lower Bay
At the southern tip of the lake, Lower Bay has a more natural shoreline with fewer houses than Jordan Bay. Like much of the lake, it is indeed hard to fish effectively from shore. A boat is the ideal way to cover water.
Best Flies For Fishing Sebago Lake
Here are some flies worth casting in the deep waters or shallow bays of Sebago Lake.
Woolly Bugger
The ubiquitous Woolly Bugger seems to make it into just about every destination list I write up and there is a reason for that. It works everywhere!
The Woolly Bugger is a good subtle choice for smallmouth and largemouth bass. Down-sized and with bright colors like orange or chartreuse, it is also an excellent panfish fly.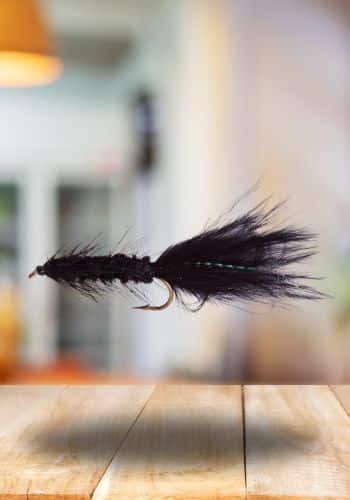 Stealth Bomber
The Stealth Bomber is a productive topwater bass fly. In the dog days of summer at Sebago Lake try this pattern in green, yellow, or black. Try casting it with an 8 weight fly rod around rocky shoals, weed edges, or docks.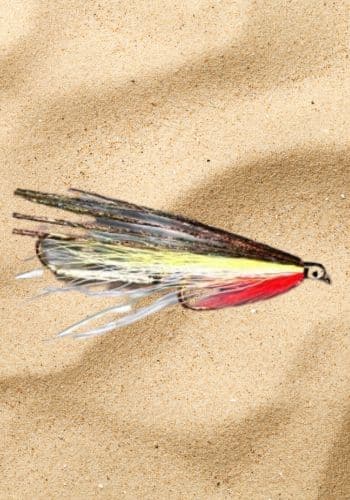 Magog Smelt
The Magog Smelt is a classic streamer to imitate rainbow smelt. This is an important forage in Sebago Lake.
Fishing the tributaries in spring or fall with this streamer is a great plan of attack. It also fishes well when trolled with lead core line in deep parts of the lake itself.

Blacknose Dace
The Blacknose Dace is another classic trout and salmon streamer and it does indeed work brilliantly when fishing for those species in Lake Sebago tributaries.
However, it is also a unique profile bass don't see often. Don't shy away from fishing it in good smallmouth areas, or in large sizes like 2 or 4 for chain pickerel.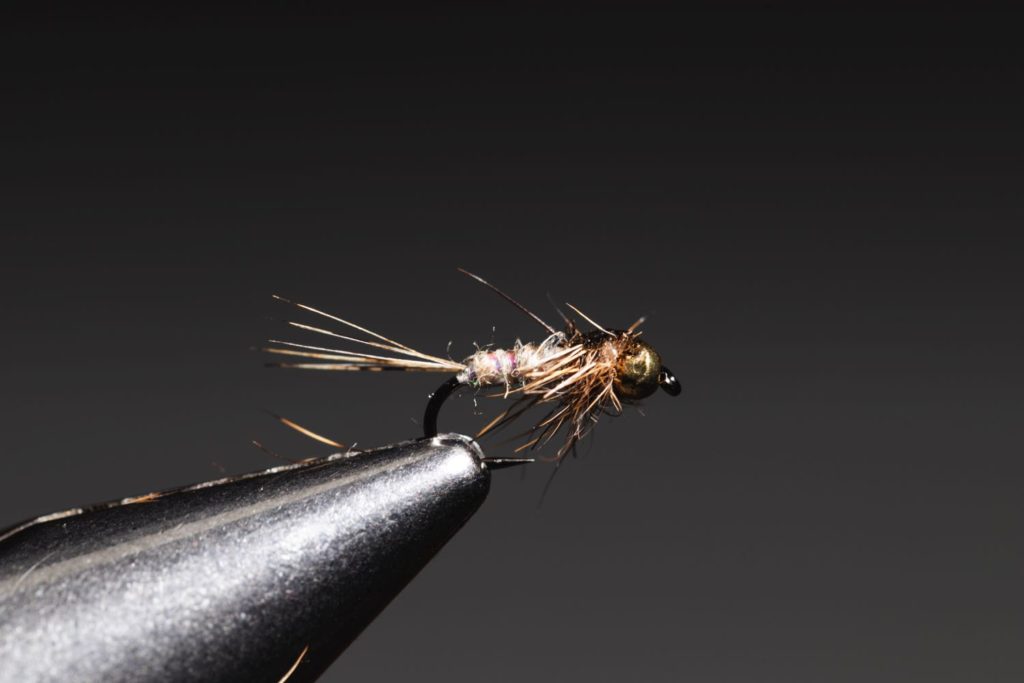 Hare's Ear Nymph
The Hare's Ear Nymph is another catch-all. A bead head version under an indicator can be a prime method to load up on perch or sunfish. In the spring, look around shallow, muddy shorelines on northern shorelines of the lake for panfish.
Casting a size 10 black Hare's Ear to these fish is usually a sure fire way to catch them.
Sebago Lake Fishing Season
Sebago Lake fishes year round. The tributaries close in accordance with the normal Maine trout and salmon season, but the lake remains open to fishing. Check the Maine fishing regulations for a more thorough rundown.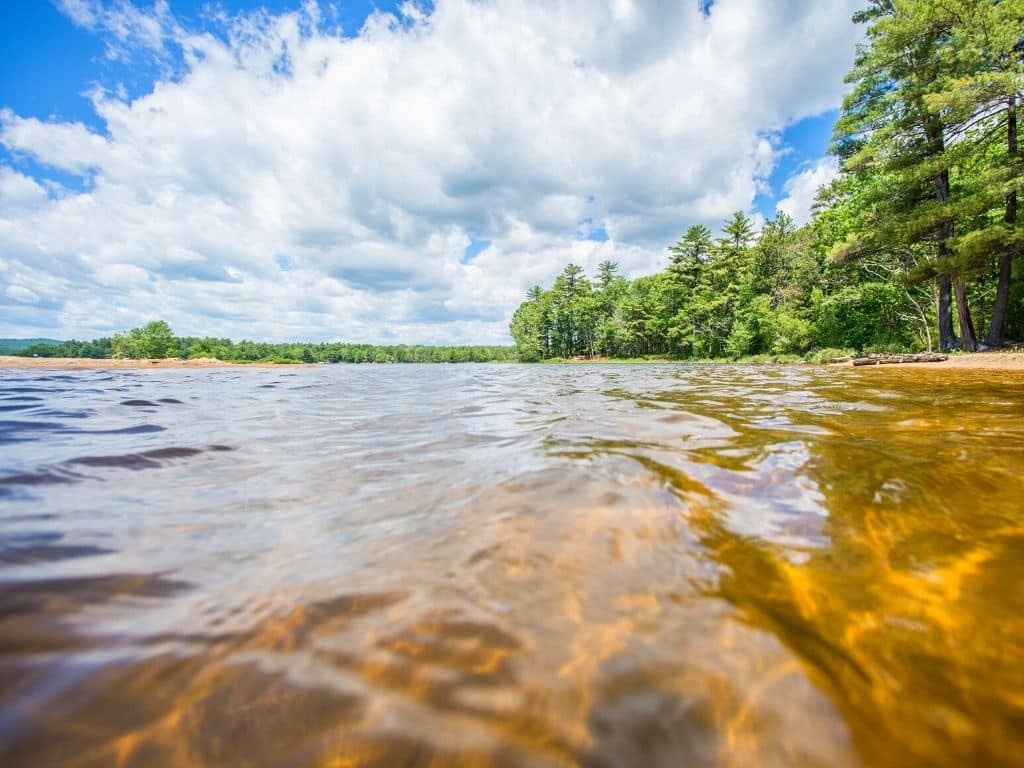 Winter is time for ice fishing. The lake is large so caution is recommended. Snowmobiles can be the best way to get around between spots. As the ice thaws in the spring, the open water bite slowly picks up.
Fishing Lake Sebago in the spring and summer often involves salmon trolling. Though the method can often seem boring, things change the second a high flying salmon is hooked. If that isn't your speed, jigging for lake trout or casting for bass improves steadily as the season progresses.
Lake trout are most easily targetable in open water in the late summer and early fall as they congregate before spawning. Fall is a great season. Prior to the season closure, the Crooked River provides the best opportunity in the Sebago area to fly fish for landlocked salmon.
Sebago Lake Fishing Report
Maine IFW puts out online regional fishing reports including for the Sebago Lake region. It is worth checking there for a report before taking a trip.
Sebago Lake Fishing Guides
There are plenty of guide options for fishing near Sebago Lake. Here are a few good ones.
Sebago Sport Fishing and Guide Service
Guide Glen Gisel offers half a full day drip on Sebago Lake. Trolling is the main method, and lake trout and landlocked salmon are the species targeted.
Rocky Ridge Guide Service
Rocky Ridge Guide Service offers bass fishing trips as well as landlocked salmon and lake trout trolling. The bass fishery at Sebago is hard to access without a boat so if you don't own one, this outfitter is good to consider.
Peterson's Guide Service
This outfitter provides fly fishing, spin fishing, and ice fishing trips on Sebago Lake and surrounding areas. They target a variety of species. Odds are they can provide the guiding service you are looking for.
Conclusion
Sebago Lake is a big, beautiful body of water with excellent fishing. From loads of panfish to big landlocked salmon the variety isn't bad. The history of the salmon alone is a fascinating aspect of Sebago Lake Fishing.
Southeast Maine's big lake may not be the most known fishing destination but it is certainly worth the visit. Ice fish for abundant lake trout, cast flies for bass, or troll landlocked salmon, there is fishing to fit most interests at Sebago Lake.
Amazon and the Amazon logo are trademarks of Amazon.com, Inc, or its affiliates.
As a part of the Amazon Associates Program and other affiliate programs, Into Fly Fishing® may receive a comission if you order products through links on this website.