As an Amazon Associate I earn from qualifying purchases.
One of the longest running rivers in the Northeast is the Connecticut River. It flows from the Canadian border in New Hampshire all the way to Long Island Sound.
Such a long flowing river must have some fishing. The Connecticut River is no exception. The fishing is as good as it is variable. This river system has more species of fish than most fly fishers will catch in a lifetime!
I've been fishing the Connecticut River for years, since I live not 10 minutes from it. It's an incredible fishery for trophy fish of all sorts.
Where Is the Connecticut River?
The Connecticut River flows through New Hampshire, Vermont, Massachusetts, and Connecticut.
The fishing is great in each state along the way, with hot spots spread throughout.
Connecticut River Fishing: Why Go?
You never know what might happen on a day of Connecticut River fishing. Depending on what part you fish and when, Connecticut River fishing can be very different.
You can catch a 30 pound striped bass near the mouth. The backwaters in Connecticut, Massachusetts, and Vermont all hold big northern pike. Fishing below Holyoke, you can catch dozens of shad on a good day. There's excellent trout fishing in the upper reaches.
Don't miss our complete guide to fly fishing around Connecticut.
Types of Fishing in the Connecticut River
With so many species and situations available, the Connecticut River is a great spot to fish with all sorts of gear.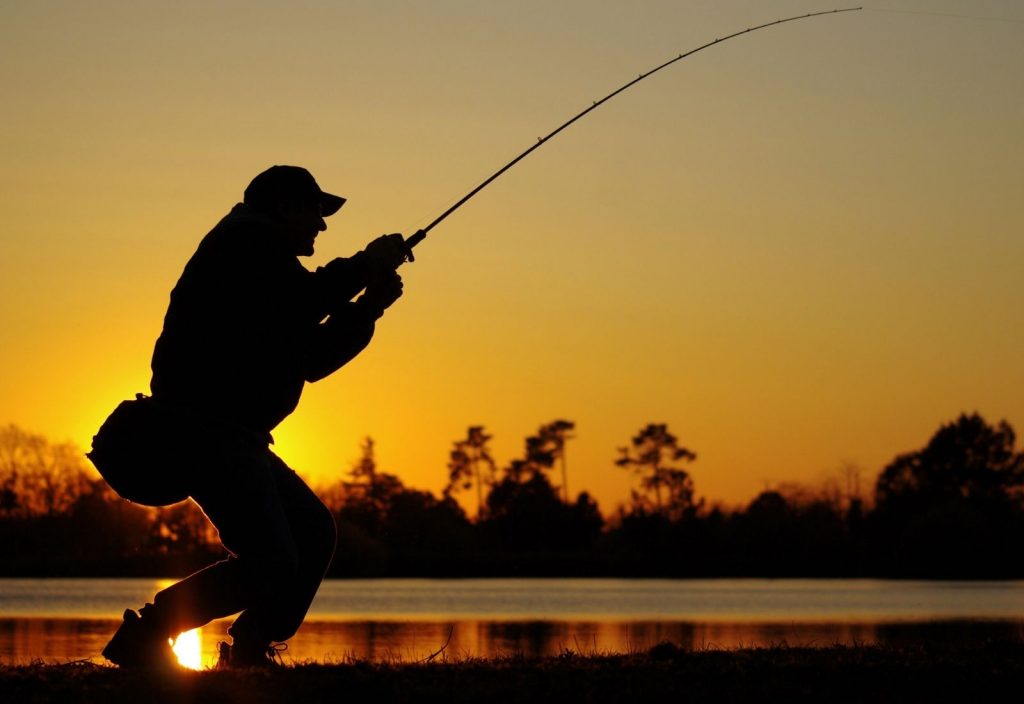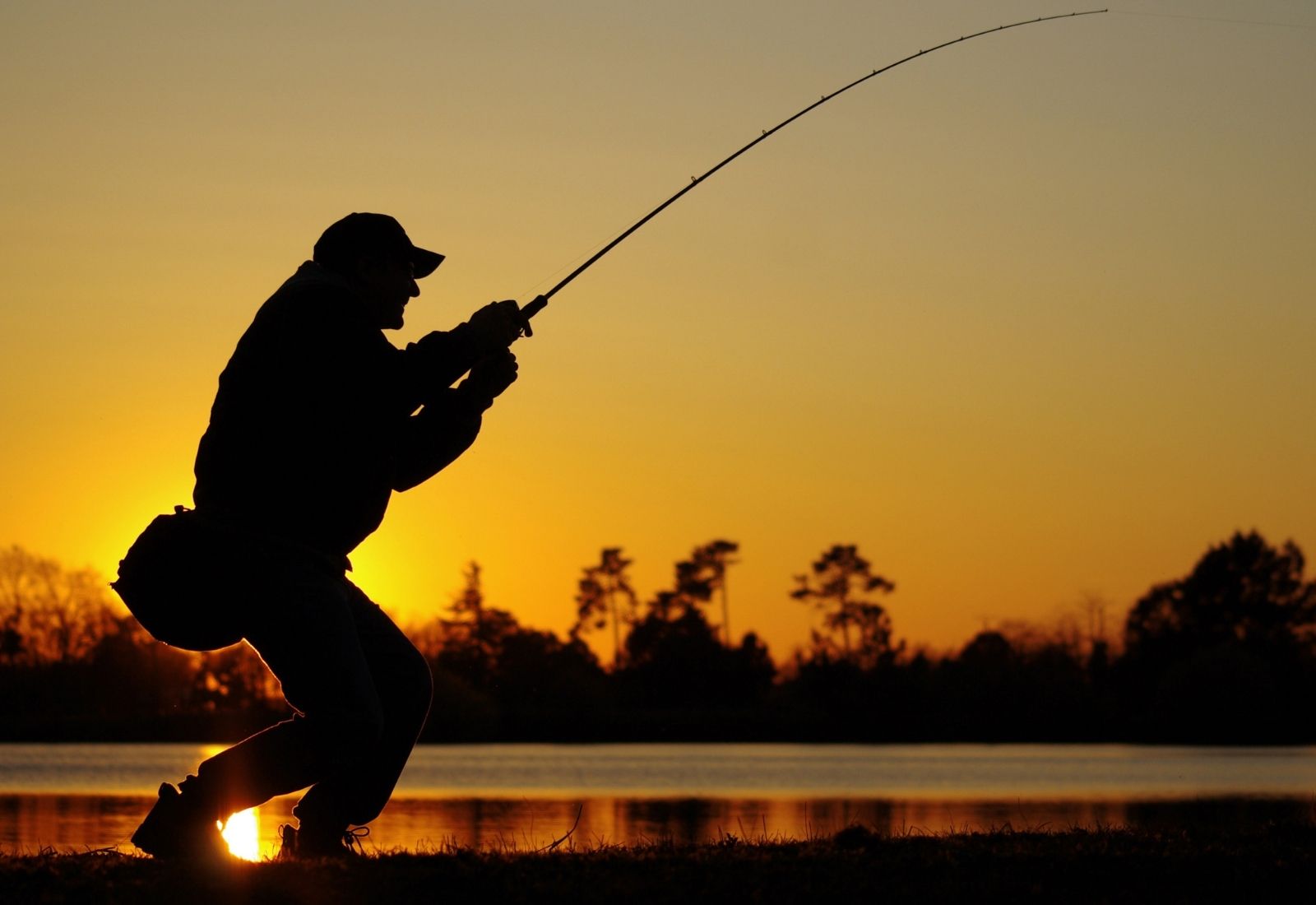 Fly Fishing the Connecticut River
Fly fishing the Connecticut River can be excellent no matter what part of the river you visit. It's a good way to catch many of the species of fish that swim these waters.
Spin Fishing the Connecticut River
Connecticut River spin fishing is every bit as varied and fun as fly fishing. It's also sometimes a better way to catch some of the species that hold in deep, fast-flowing water, like walleye.
Throwing big topwater plugs on spinning gear is also a fun way to catch Connecticut River stripers.
Ice Fishing the Connecticut River
In the winter, some backwaters of the river freeze solid enough for ice fishing. Jigging trophy crappies, bluegill, and perch is popular, and so is using shiners on tip-ups for big pikes. Connecticut River ice fishing can be a fun way to beat the winter doldrums.
Bait Fishing the Connecticut River
Bait fishing for species like channel catfish and common carp is very popular in Connecticut. This can be an excellent method for catching some really huge fish! The state record for common carp in Connecticut was well over 40 pounds, and caught out of the Connecticut River.
Connecticut River Fish Species
These are just some of the numerous species found in the Connecticut River.
Trout
Mostly in the tailwater stretch in New Hampshire, the Connecticut River holds brown, brook, and rainbow trout. All reach trophy sizes there.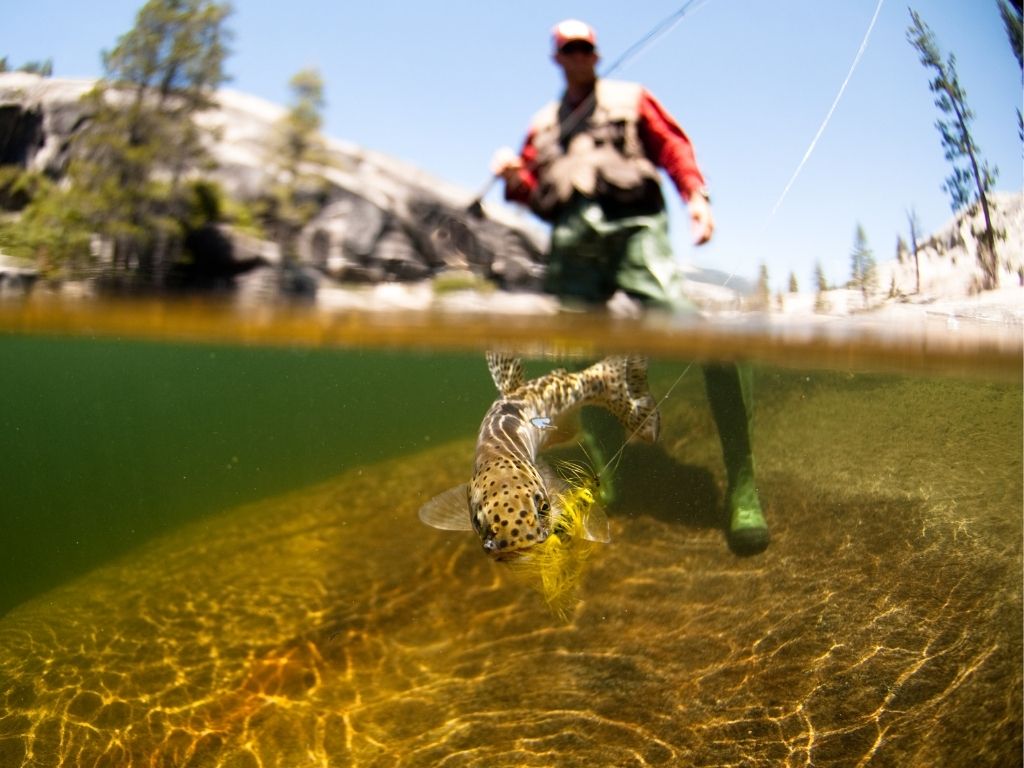 Connecticut River trout fishing is really good.
Bass
Connecticut is a phenomenal bass fishery. It has both giant smallmouth and largemouth bass, and fish are quite abundant.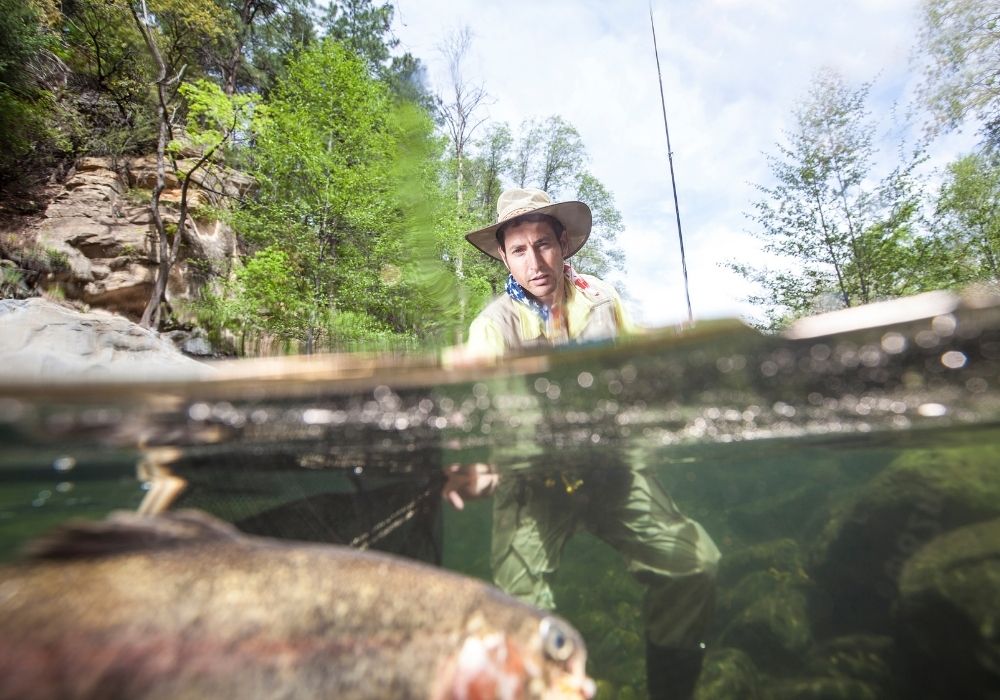 Some parts are very pressured and the fish can be finicky, but time and effort will yield good fish.
Striped Bass
Striped bass run up the Connecticut River all the way to the dam in Holyoke. They feed on shad and herring.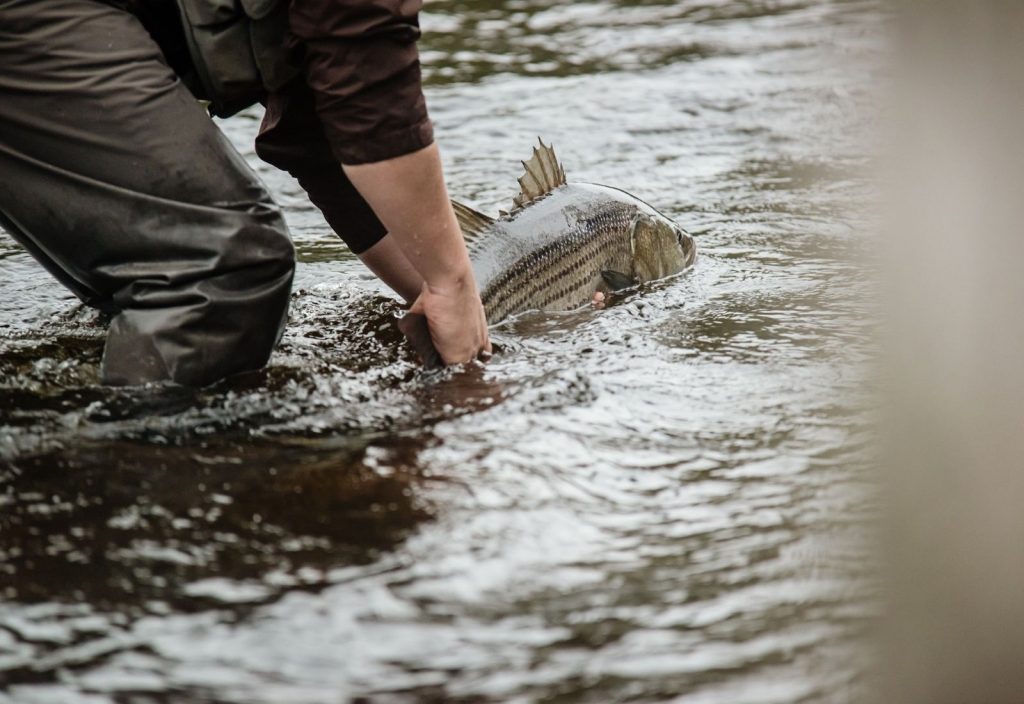 They can be caught on flies, lures, and bait.
Pike
Connecticut River pike fishing is really excellent. Fish over 35 inches are fairly common, especially around the mouths of tributaries and in backwaters.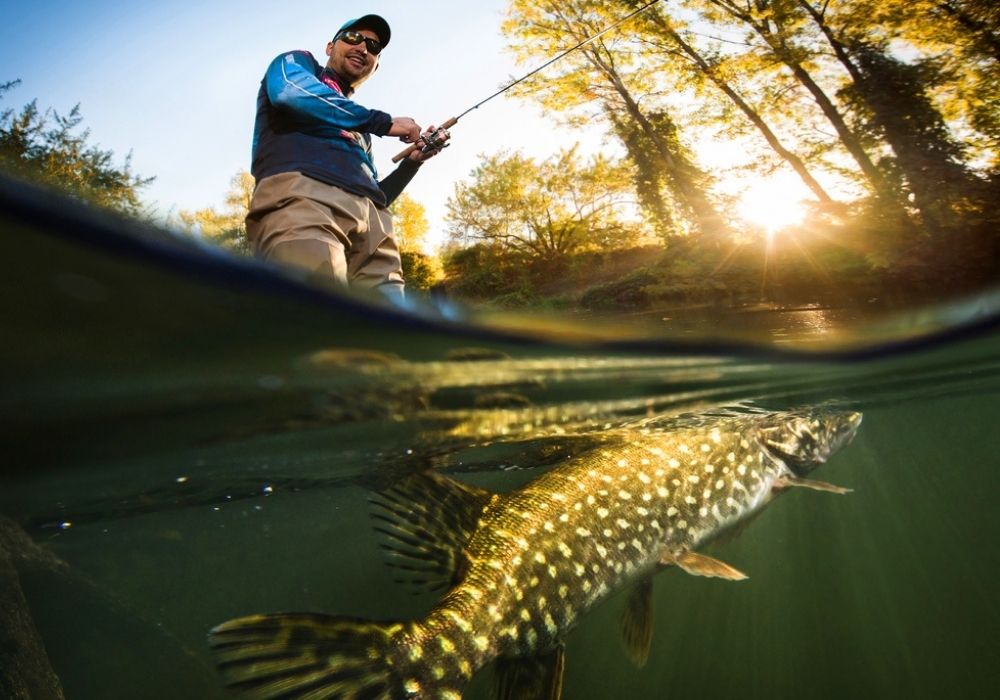 Fish big flashy streamers, spinnerbaits, or deadbaits under a float for Connecticut River pike.
Carp
Folks from miles around recognize that the Connecticut River is a stellar carp river.
I've even met people who had traveled all the way from Europe to fish for carp here.
Best Spots for Fishing the Connecticut River
With many, many miles of good water, it can be hard to know just where to go. Here are a few hot spots.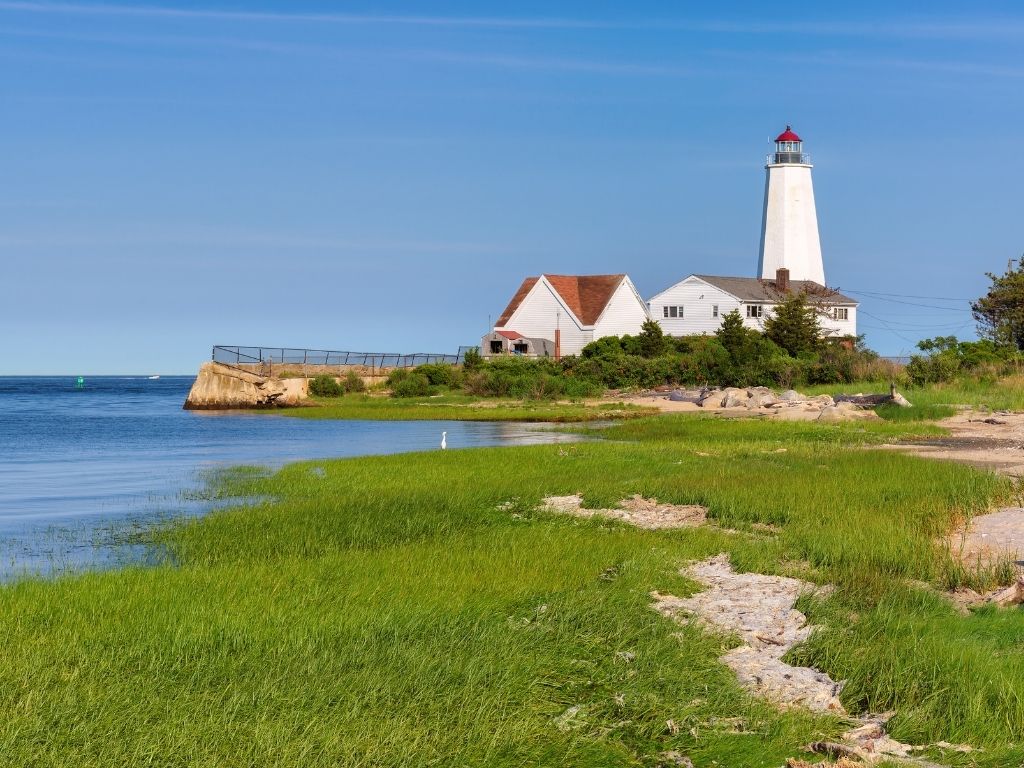 Old Saybrook
Where the Connecticut River empties into Long Island Sound at Old Saybrook, CT, is a great brackish water fishery. Striped bass and bluefish are the primary targets here in spring, early summer, and fall.
They can be caught with 10 wt fly rods, spinning gear, or conventional gear.
Holyoke
The river downstream from the dam in Holyoke, Massachusetts, is a very rich area. Carp, smallmouth bass, walleye, pike, catfish, and striped bass can be caught here. This is also the best part of the river for shad fishing. The shad stack up in large numbers in May.
Tailwater
The tailwater stretches near Pittsburgh, New Hampshire, are the best for trout fishing the Connecticut River. This area holds both big stocked and wild trout, and even landlocked salmon. Dry flies in the spring and summer and nymphs or streamers year round can land a trout of lifetime here.
Best Flies for Fishing Connecticut River
It's hard to whittle down a simple fly selection for such a large river with so many species, but here are some good flies to try.
Hollow Fleye
Bob Popovics's Hollow Fleye is a great pattern for large predator fish in the Connecticut River. It works for pike, striped bass, bluefish, and even largemouth or smallmouth bass.
Carry them in a variety of colors and sizes from 2 to 4/0.

Flashtail Whistler
The Flashail Whistler is an important fly to carry if you want to catch Connecticut River pike. Don't be surprised if a giant bass eats one too!

Woolly Bugger
The Woolly Bugger is a catch-all fly in the Connecticut River. It works for bass, panfish, carp, trout, bowfin, and even walleye.
Carrying many different sizes, colors, and weights is a good idea for the different scenarios and species you could encounter.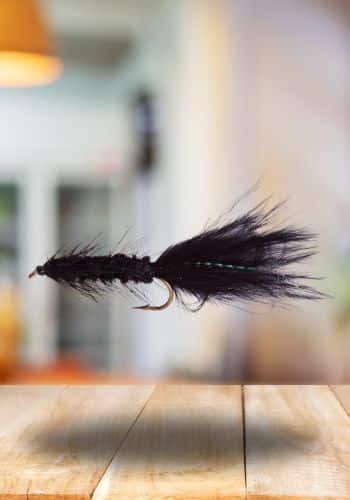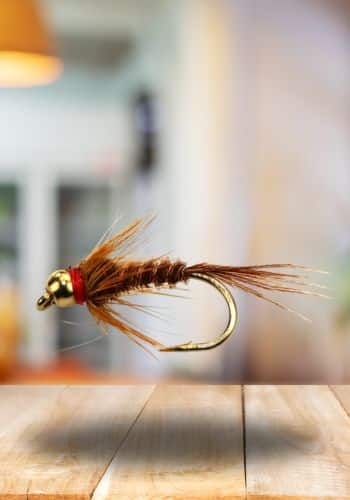 Pheasant Tail Nymph
The traditional Pheasant Tail Nymph is a good choice of fly when fishing the upper Connecticut River tailwater.
It could catch big brookies and rainbows there, or dinner plate sized bluegills in the Vermont sections of the river.

Elk Hair Caddis
The Elk Hair Caddis is an excellent dry fly for any fish species in the river that might rise for bugs.
Hatches on the river are strong enough to draw the attention of almost every fish in the river sometimes. I've even seen catfish and walleye rising!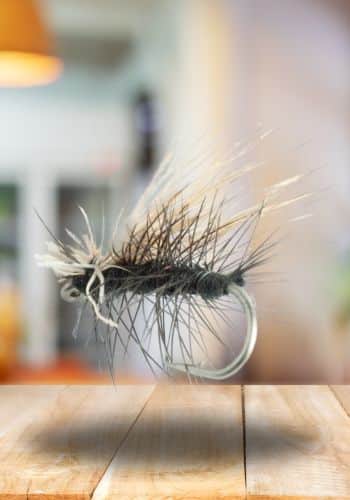 Connecticut River Fishing Season
The Connecticut River fishing season never really ends.
In the winter, ice fishing is great fun in the backwaters. Pike and panfish are both in play, and trophy fish are possible on jigs and bait.
Spring brings the whole river to life. Bass, pike, stripers, carp, trout…it all happens. Whatever you like to fish for, this is the time to go. And if you like fishing for everything, it might be hard to decide where to go and what to fish for!
The summer has its doldrums, but topwater bass is still good. The trophy section of the tailwater often also still fishes well in the summer for big trout.
Autumn is another phenomenal time of year on the river. There aren't as many stripers, but the mouth still produces some good numbers. The pike fishing can be excellent. And oftentimes the trout and salmon fishing is stellar up in New Hampshire.
Connecticut River Fishing Report
I've been going out over the last few weeks fishing near the Connecticut River and on the river itself. It was in winter lock-up until just days before I'm writing this. The ice fishing for perch and other panfish was quite good.
Over the coming two months, the fishing will get even better as the water warms back up. Pike and bass will move into the shallows. Carp and bowfin will follow not far behind. In April and May the arrival of herring should start the striper bite.
Connecticut River Fishing Guides
There are many guides on the Connecticut River to choose from.
Lopstick Lodge
Lopstick Lodge in Pittsburgh, New Hampshire provides a great guide service. Their staff of experienced fly fishing guides are well suited for both wading and drift boat trips. Booking a trip with Lopstick is a good way to get to know the upper Connecticut River.
Reel Cast Charters
Captain Mike Roy offers light tackle and fly fishing trips on the lower Connecticut River and surrounding Long Island Sound for striped bass, bluefish, and other species.
I've fished with Mike before. He's very knowledgeable and conservation minded. He knows how to find and catch fish, too.
Connecticut River Conservancy
If you'd like to book a guided trip and support a good cause at the same time, look to the Connecticut River Conservancy. Some of their River Stewards are licensed guides and can take clients out on different parts of the Connecticut River.
The best part is that your money will be going towards a good cause.
? Connecticut River Conservancy Map
Conclusion
Connecticut River fishing is amazing. There are dozens of species to target and more beautiful water than could be covered in a lifetime.
I feel very privileged to live so close to this great fishery. It's truly exceptional.
Amazon and the Amazon logo are trademarks of Amazon.com, Inc, or its affiliates.
As a part of the Amazon Associates Program and other affiliate programs, Into Fly Fishing® may receive a comission if you order products through links on this website.