As an Amazon Associate I earn from qualifying purchases.
Montana is a hot bed of fly angling. The western portion of the state is filled with thousands of miles of rivers for anglers to find seclusion and catch trophy fish. There are a few towns that act as hubs for the fly anglers. Bozeman is a perfect place to make your home base on your next trip to Montana.
The rivers surrounding Bozeman are filled with fish, but they can be challenging without prior knowledge. Be sure to visit the numerous fly shops within Bozeman to gain some local knowledge and fill your arsenal with the necessary equipment to be successful.
I've spent many days fishing in Bozeman and the fly shops have saved my trip many times. I always seem to end up in Bozeman in the midst of some challenging weather and without the expertise of the shops I wouldn't have landed much of anything.
As a part of the Amazon Associates Program and other affiliate programs, Into Fly Fishing® may receive a comission if you order products through links on this website.
Bozeman Fly Shops
Bozeman Fly Shops are some of the best in all the country. The employees know fly angling better than most people in the industry. They take the sport seriously and rarely steer you in the wrong direction.
It's rare to have this many reputable fly shops within a small area. They all need your support and can provide you with a wonderful day on the water.
Bozeman Family Fly Shop
Website: http://bozemanfamilyflyshop.com
Many people perceive fly fishing as a challenging sport with no room for people who do not understand what they are doing. This is where
Bozeman Family Fly Shop
comes into play. This fly shop is perfect for the novice fly angler that isn't quite sure what to do or how to get started.
They have extremely affordable equipment that is perfect for determining whether or not you want to pursue it on a more serious level. You can even visit the shop and tie a few flies free of charge. If it's not too busy, one of the employees may stop by and give you a few pointers on what fly is best to tie.
On top of the friendly atmosphere, the shop offers a variety of classes for anglers of all levels. There are casting, tying and general fly fishing courses for people to attend. The junior program may be what sets them apart! They have a program to help the younger generation find a home in fly angling. Make sure you spend some time here on your next trip to Bozeman.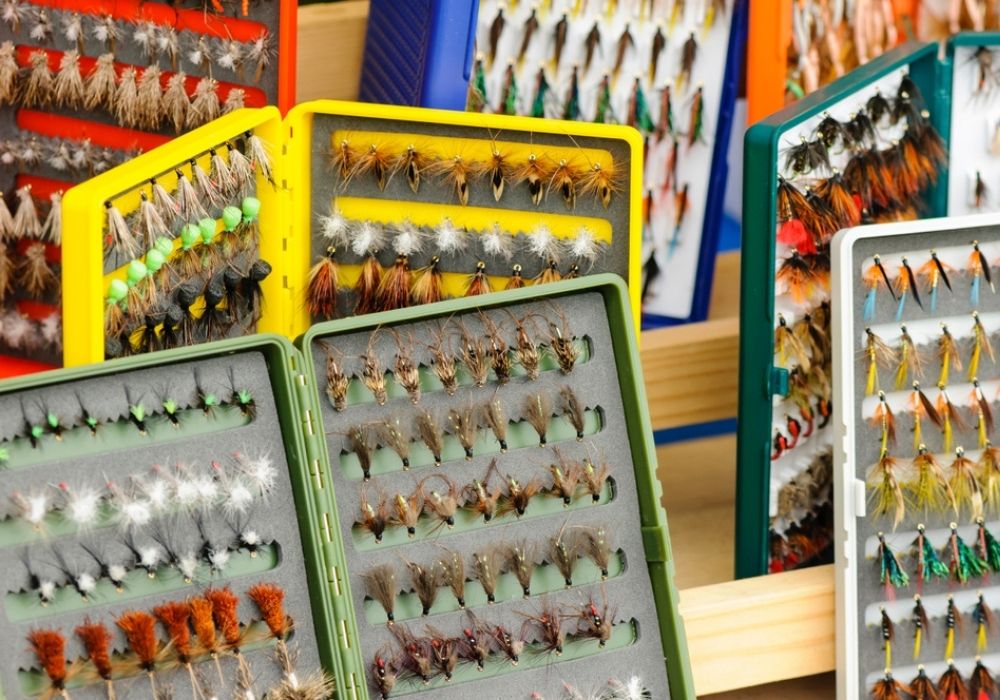 If you're intimidated by the more serious anglers, this is a wonderful spot to spend some time learning about the area.
The River's Edge Fly Shop
Website: https://www.theriversedge.com
The River's Edge Fly Shop
is one of the top Simms dealers in all of the United States.
Simms
is my personal favorite fly fishing brand so whenever I make a visit, I always make a stop and buy some of the unique Simms gear they have in their store.
You can attend classes that will help you improve for your next time on the water. Learning from the anglers at the River's Edge can give you confidence that you'll absolutely land fish your next time on the water.
The guided trips available are plentiful. You can spend time on the Big Hole, Gallatin, Madison, Missouri and Yellowstone Rivers. These are rivers that anglers dream of fishing so if you're intimidated by these larger waters, be sure you book a trip with The River's Edge.
On top of the great Simms gear, they have a wonderful selection of fly fishing gear that is going to make you successful on the water. The fly selection is also amazing. They sell flies from local tiers. They're buggy and look homemade. These are guaranteed to land you fish.
Montana Troutfitters
Website: http://www.troutfitters.com
Montana Troutfitters
is one of the most premier guide services in all of Bozeman. This is high praise due to the massive amount of fly shops in the community. If you're new to the area and aren't sure of how to tackle the waters, book a trip with Montana Troutfitters. They'll treat you right!
You can book floating and wading trips with this group. Also, the classes available for anglers at this shop is amazing. They make everyone feel welcome regardless of your skill level. Take a look at the website and see the fishing reports and buy a few things from their online store!
Montana Angler
Website: https://www.montanaangler.com/montana-fishing-guides
Montana Angler
is another amazing option if you're looking for a guided trip. They have access to a variety of lodges and numerous wonderful guides. This company is going to provide you with one of the most authentic and professional experiences you can possibly have.
This is a massive company that has knowledge of fly fishing all across Montana. If you want one of the most authentic Montana experiences, go ahead and book a trip with Montana Angler. I've spoken with numerous people who have booked through this company and they have nothing but wonderful things to say.
Bozeman Fly Outfitters & Guides
Website: http://www.bozemanfly.com
Bozeman Fly is strictly focused on guiding. You'll receive a wonderful experience and they'll make the most of your time in Montana.
Bozeman Fly Outfitters & Guides
on the Yellowstone, Madison, Gallatin, Jefferson and Missouri Rivers. These are some large bodies of water so you'll want someone with you to help you navigate.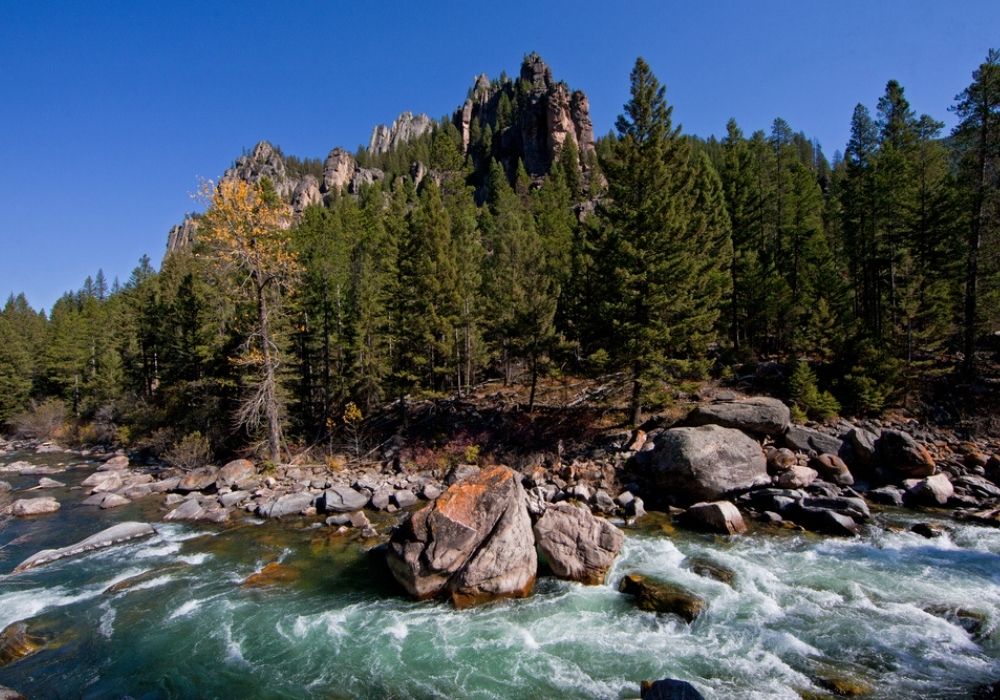 All of these rivers are filled with trophy fish and the dry fly bites are some of the best in the world. Timing these bites and knowing exactly how to present your fly to the fish is a challenge. The guides with Bozeman Fly are going to help you nail some of these monsters. Don't hesitate and book a trip with these guys!
Fins & Feathers
Website: https://finsandfeathersonline.com/about-us/bozeman-fly-shop
Located a few miles west of downtown Bozeman,
Fins & Feathers
is a wonderful shop that you must visit on your next trip. They've been open for the better part of two decades and are pure fly fishing enthusiasts. Many other companies choose to sell other outdoor equipment to stay relevant, but Fins &
Feathers
chooses to stay in the fly fishing world.
The gear within Fins & Feathers is tailored exactly for the waters near Bozeman. The flies are tied by local fly tiers and are guaranteed to land you fish. Plus, the fly rods and reel selection are going to be the best options for the larger rivers around the Bozeman area.
On top of it all, you have the option to book a guided trip with the company. These guides are great. They're going to put you on fish and those fish happen to be extremely large!
TroutChasers Lodge & Fly Fishing Outfitters
Website: http://montanatroutchasers.com
Montana TroutChasers is another one stop shop for all things fly fishing in Bozeman. If you're looking to book a place to stay or just a day on the water, TroutChasers can fit your needs. Sometimes it's easier to have someone take care of all aspects of your vacation.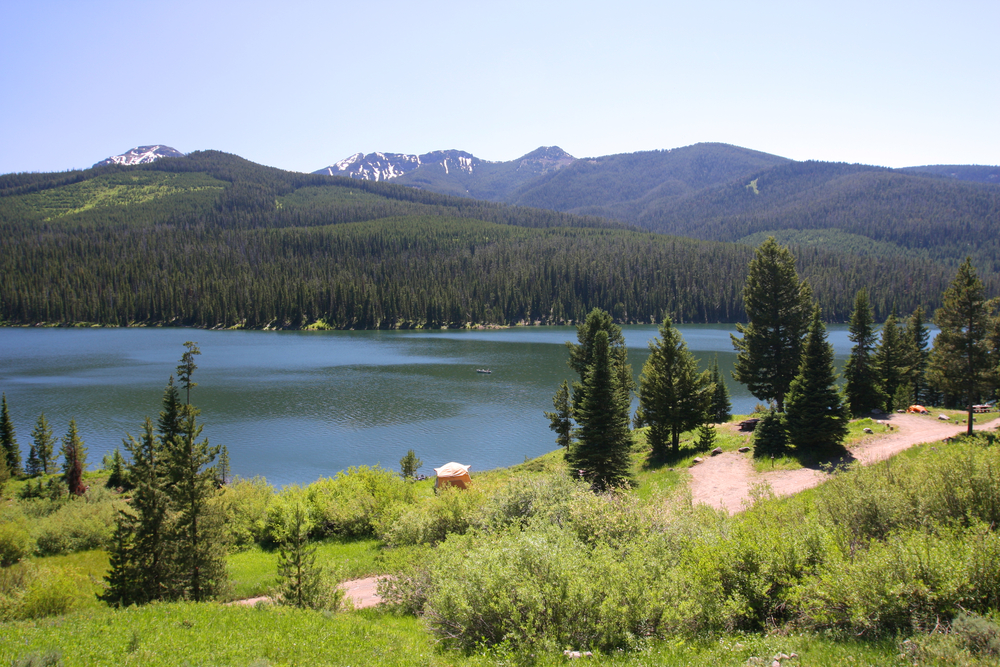 The lodge is complete with everything you need to fully experience Bozeman, Montana. Give yourself a break and take a trip to TroutChasers Lodge.
Conclusion
Bozeman is a must visit for anyone who is interested in fly fishing. You won't find a community of more skilled and knowledgable anglers in the country. They're going to fill your brain with more information about fly fishing than you can likely handle.
Whenever you visit one of these fly shops, be sure to do your part in helping support this local business! They rely on folks to wander through and spend money on equipment or merchandise. Fly shops are vital to keeping fly fishing popular!
Amazon and the Amazon logo are trademarks of Amazon.com, Inc, or its affiliates.