As an Amazon Associate I earn from qualifying purchases.
The pristine nature of Chilean Patagonia beckons anglers from around the world and reminds us that fly fishing Chile is a bucket list for anyone with a fly rod and a dream.
This is a place where the rivers and creeks are so clear that you can spot trout from the banks, where salmon run directly in from the Pacific and hit the rivers with a silver sheen.
It's a land where the trout may have been stocked hundreds of years ago, but where they flourish as if they were a native species.
I've been fly fishing and traveling around the world for over a decade and the rivers and lakes of Patagonia remain one of my favorite destinations to cast a line.
In this post, I'm going to share with you my favorite spots for fly fishing in Chile, as well as what to expect, what flies to use, and what kind of species you'll be angling for if you choose to head to Chile on a fly fishing adventure.
Why Fly Fish in Chile?
Home to some of the best luxury fly fishing lodges in South America and some of the richest history of the sport in the world, Chile is a place where you can hook into massive trout and salmon by day, and then enjoy fantastic comforts and amenities by night.
Crossing the border between Chile and the neighboring fly fishing mecca of Argentina is Patagonia. This is where most of your fly fishing dreams will be coming true and it's a place that sticks with you.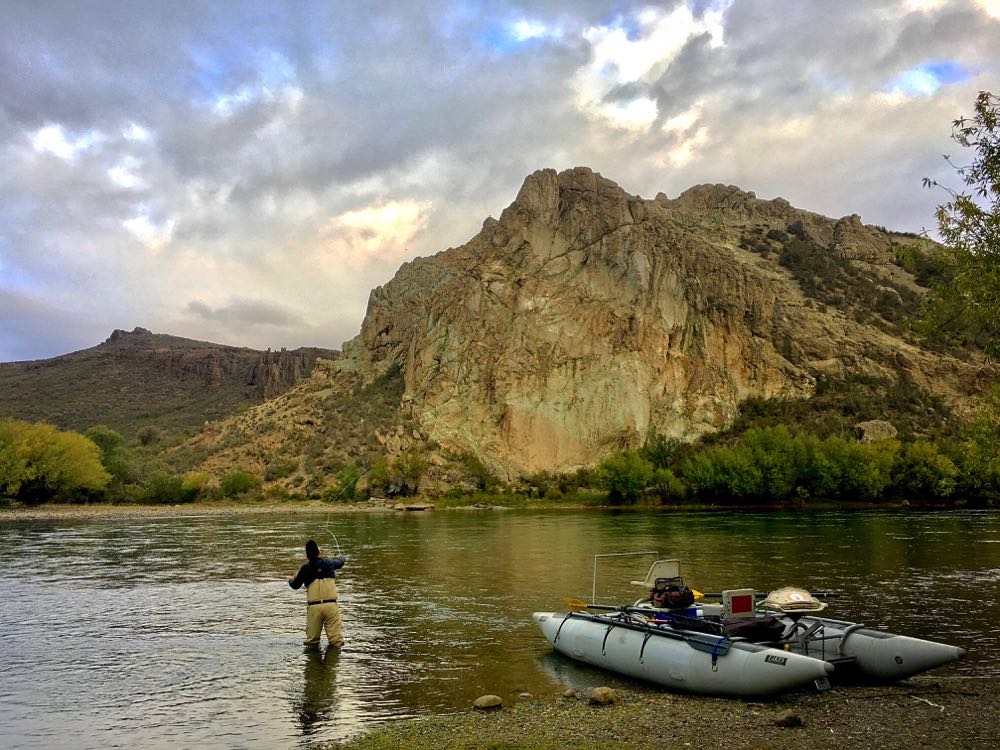 There are perhaps no environments as pristine and untouched as Patagonia. Pair that with excellent barbless and catch-and-release fishing regulations and you have a truly world-class fly fishing hot spot.
What To Pack for Fly Fishing in Chile
Here are a few of the essential items for any fly fishing trip, but these will all come in handy in Chile as there are so many different styles of fishing in the state.
Fly Fishing in Chile – The Fish Species
Straddling the pacific and teeming with lakes and rivers, it's no surprise that there are plenty of different species of fish to go after in Chile. Each of them requires it's own fly fishing technique and it's own amount of respect.
Rainbow Trout
The rainbow trout in Chile can grow up to 5-15 lbs and are found in many of the rivers and lakes from the central zone to the far south of the country.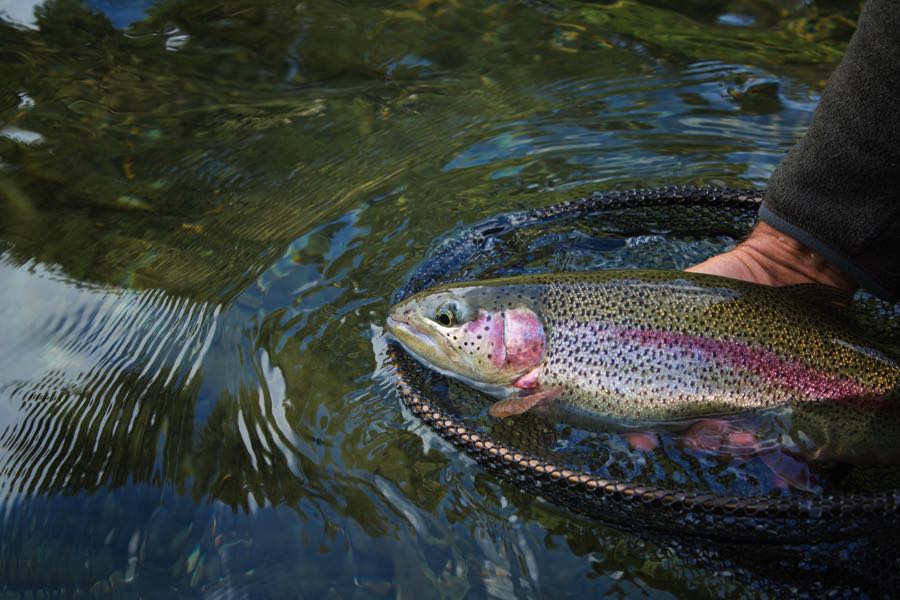 Your best bet for hooking into a rainbow is using PMD's, Pheasant Tails, terrestrial flies, as well as some Parachute Adams between the size range of 12-18.
Brown Trout
Introduced to Chilean Patagonia in 1935, brown trout have flourished here. Ranging from 12 – 20 inches in length, these fish are beautiful and they often offer anglers a great fight. You'll find them between the 5th and 12th region of Chile.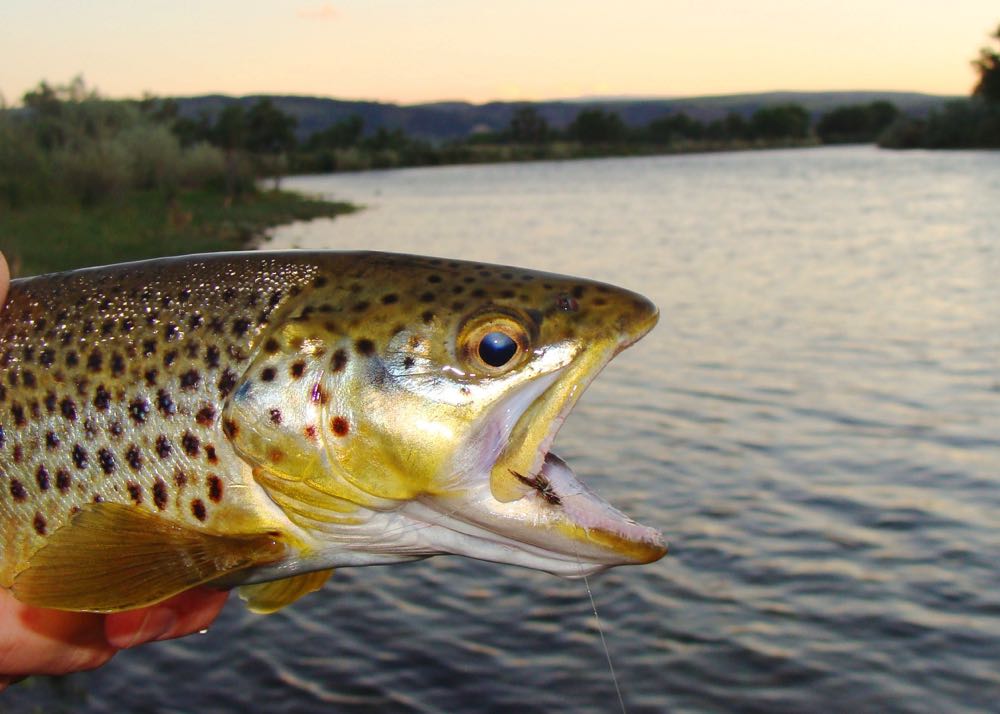 Larger browns tend to feed at night and prefer larger baitfish, streamer, and crayfish patterns, while in the late summer you can catch them on terrestrial patterns.
Coho Salmon
Atlantic and coho salmon are both non-native fish species in Chile, but there's no concrete data to attest to where and when they were introduced. They can grow to enormous sizes.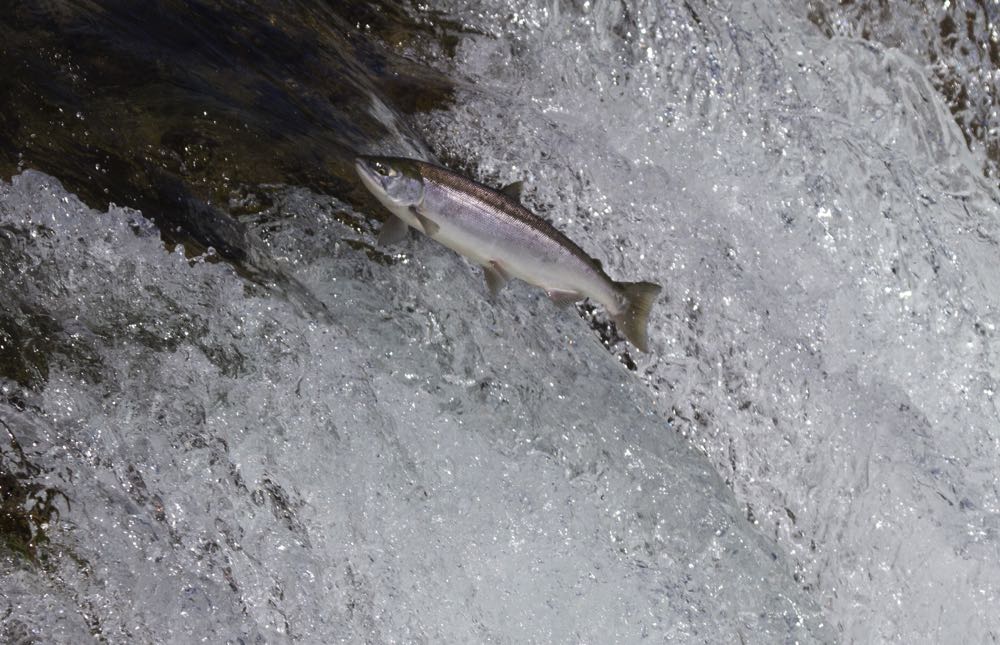 These will be found in the rivers and lagoons from the 10th to the 12th region of Chile and are best caught on streamers and minnow patterns.
Best Fly Fishing Spots in Chile
The fly fishing in Chile is broken down into "regions" and fly fishing is popular from the 2nd Region up until the limits of Tierra del Fuego. There are 12 useable fly fishing regions throughout Chile, but the best spots are in Patagonia for sure.
Río Emperador Guillermo
This natural waterway begins in the Andes mountain range of the Aysén Region and flows westward. It is known as one of the best-stocked trout rivers in all of Chile. Expect to catch beautiful brown and rainbow trout here. Bring your best fly fishing waders to get into those tight spots.
Río Maullín
This river is set in the heart of the Patagonian Lake District and is actually the drainage point for the large Llanquuihue Lake. It meanders its way through cattle grazing lands and farmlands.
There are some tough spots here, with many of the banks being crowded by dense vegetation and myrtle forests, but the fish feed on the plethora of insect species that fall onto the water here and gorge themselves, often day and night.
Valdivia
This is the best place in Chile for dry fly fishing, so don't forget to bring your emerger patterns and nymphs. There are some enormous trout waiting in the pools and eddies here, but they seem to be very sketchy and picky about what they eat.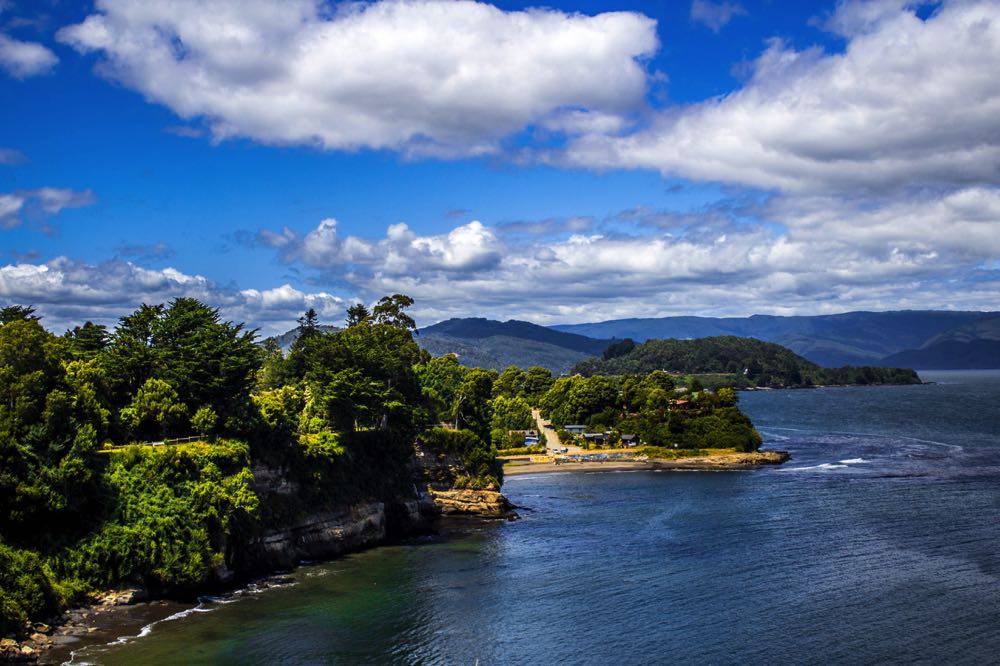 Be sure to change your fly every 10 casts or so until you find what they're interested in on that particular day.
Los Fiordos
The rivers and fiords that flow from these plains out to the sea or a favorite feeding ground of large rainbow trout that often reach the 4-5 lb range, as well as trophy-sized brown trout (10 lbs+) that love to feed on streamer and terrestrial patterns or nymphs.
If you really want to try out your dry flies, cast them out in the early morning or late evening when the fish are beginning to surface again.
Coyhaique
There is perhaps no better city in Chile for fly fishing opportunities. Surrounded by an uncountable number of lakes, streams, and rivers, most of which have world-class trout fishing and are around 1 hour outside of town by car, here you can rent your own car or hire a guide to hit up the best spots.
Río Simpson
Welcome to the fantastic Rio Simpson, where browns and rainbows frequently reach 21+ inches in length and strike the fly with exhilarating vigor. Bring your caddis and mayfly patterns to match the hatching seasons on the river.
In January until the middle or end of March is when the river comes alive with the shining spines and slicing dorsal fins of massive Chinook salmon that can often get to sizes of 3 feet long or larger.
Río Ñireguao
This is the single best river in all of South America for non-migratory fario trout, which reach sizes of between 17-30 inches in length.
Río Paloma
A river born from the desert lake and flowing into Caro Lake, this is where you'll find some gorgeous Coho salmon fishing opportunities. Rainbow trout are also found here ranging in size from around 14-21 inches.
Tierra del Fuego
The Rio Grande is probably the best place for fly fishing in the country, and likely the best in the world for fly fishing for migratory brown trout. It is also host to the largest and most consistent run of sea trout found anywhere in the world.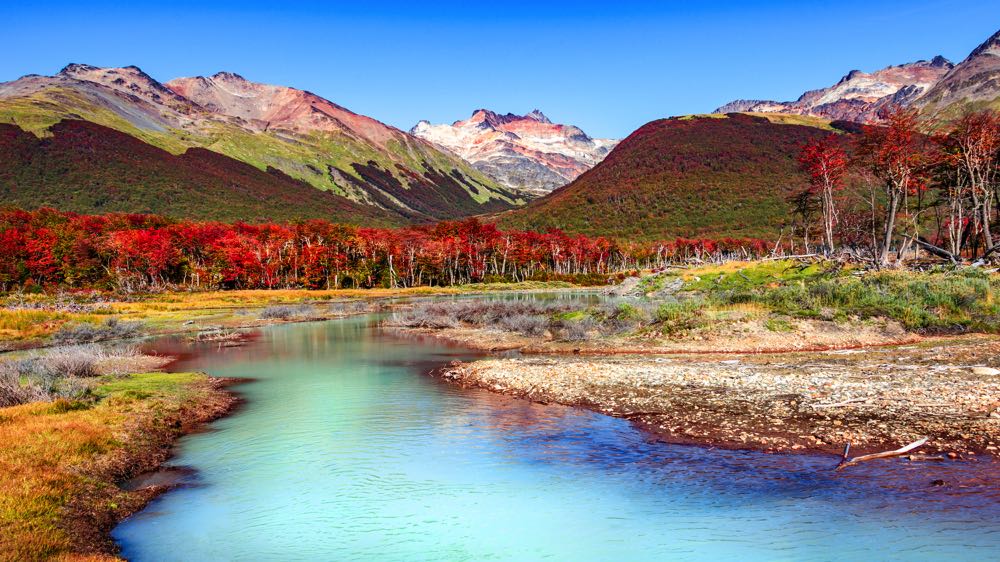 Every year thousands of anglers from around the world pile into the beautiful fishing lodges and hit the river for some world-class angling.
The 136-mile-long river starts in Las Turbas, is fed in tandem by the Lynch Lakes, Rio Blanco, and Rio Rivero and passes through the Cameron Ranchlands. If you're coming to Chile on a fly fishing trip, you won't want to miss the Rio Grande and the Tierra del Fuego region.
Chile Fly Fishing Season
The absolute best time to fly fishing in Chile is between mid-March and mid-April.
The official fly fishing season in Chile opens in the beginning of November and lasts until late-April. The summer fishing season in Patagonia is short, like those of Montana, Iowa, Minnesota, and Wyoming.
Spring: November–December
These months can be a great time to explore Patagonia's rich fisheries and breathtaking hiking trails. Even though there is considerable runoff from the Andean mountain chain, the water clarity still remains surprisingly clear.
This is a good time to visit Patagonia to stay away from the crowds as well. Typically North Americans stay home for the holidays of Thanksgiving, Christmas, and the New Year, so by heading to Patagonia in November and December you may find the lodges empty and the rivers underfished.
Summer: January – Mid-March
This is known as the peak summer season in Chile and the rest of South America, with many schools out for holidays and the hotels and lodges at their fullest. This isn't the best time to visit if you want to avoid crowds and find discounts on accommodation, but it is arguably the best season for dry fly fishing.
You're not going to have Patagonia to yourself if you visit during this time, so be sure to book well in advance. Even guiding services can be booked up, so if you want to fish with a pro, make sure to have it arranged well before the season starts.
Fall: Mid-March – April
This is probably the best time overall to visit Patagonia on a fly fishing trip. The temperatures are just starting to drop, the leaves are starting to change color and the fish start gorging themselves in preparation for the long, cold winter.
This is the time to come if you're looking to hook into some of the infamous enormous trout species that frequent these Chilean waters. While some anglers do still find luck with dry flies, you'll likely catch more fish by swinging and pulling streamers in April.
Best Fly Fishing Lodges in Chile
Last time I was in Patagonia I had the fortune to stay in some incredible luxury fly fishing lodges, as well as some budget ones. You don't have to spend a lot of money to get great accommodation in Chile. Here are some of the top-rated lodges in the country:
Melimoyu Fly Fishing Lodge
Located right on the banks of a tributary for the Rio Palena, Melimoyu Fly Fishing Lodge is a beautiful spot that feels more like a large summer home than a fishing lodge.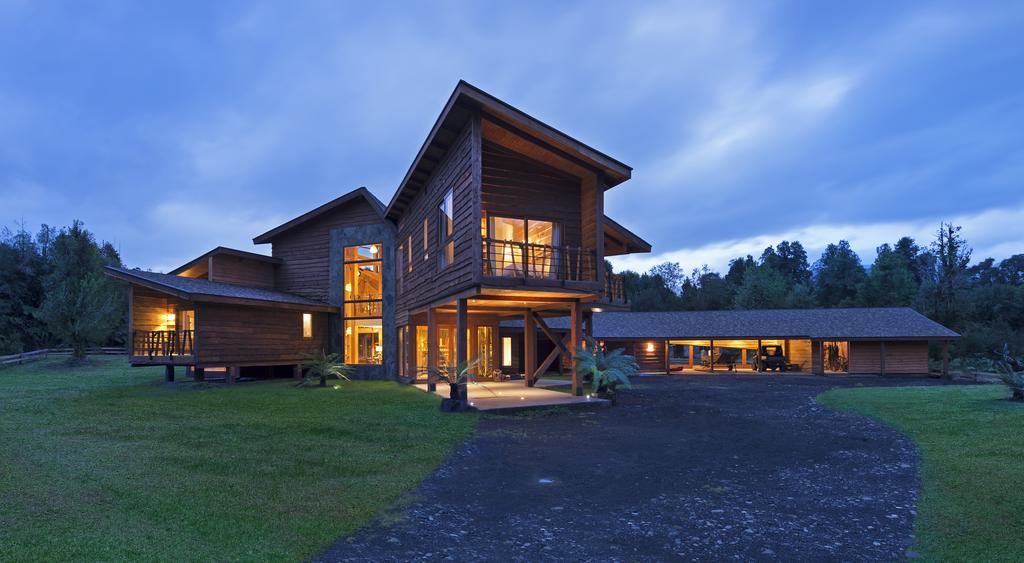 Complete with stunning mountain views and cozy common areas, this is the perfect place to retreat back to after a long day of casting lines onto the river. The room rates start at around $1,300 per night but include a continental breakfast every day and bikes for rent.
The Patagonian Lodge
Located in the town of Coihaique, The Patagonian Lodge offers comfortable and cozy rooms at an affordable price. Set right in the heart of the forest, the lodge has a very cabin-like feel.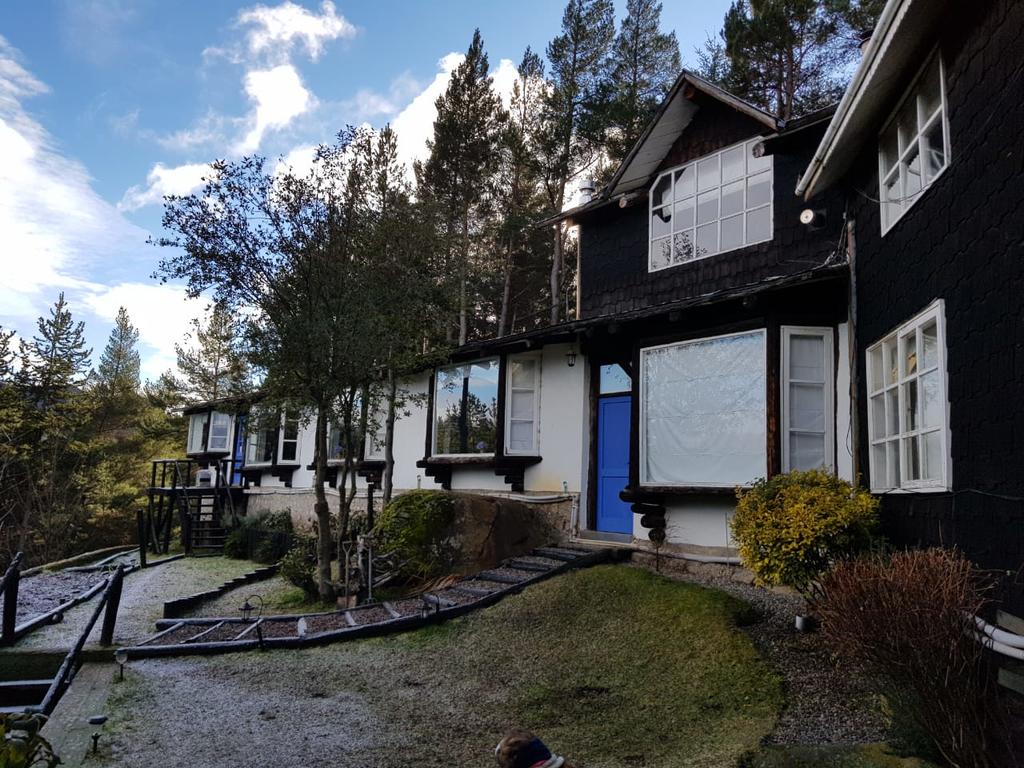 There's a cool forest treetop terrace area on the roof and you can arrange fly fishing trips with the owners. Starting at around $150 per night, this is one of the better-priced lodges in the region.
Yelcho en la Patagonia
Another beautiful accommodation option in the heart of Patagonia, the Yelcho en la Patagonia can arrange fishing trips for you, as well as guided hikes and river rafting tours.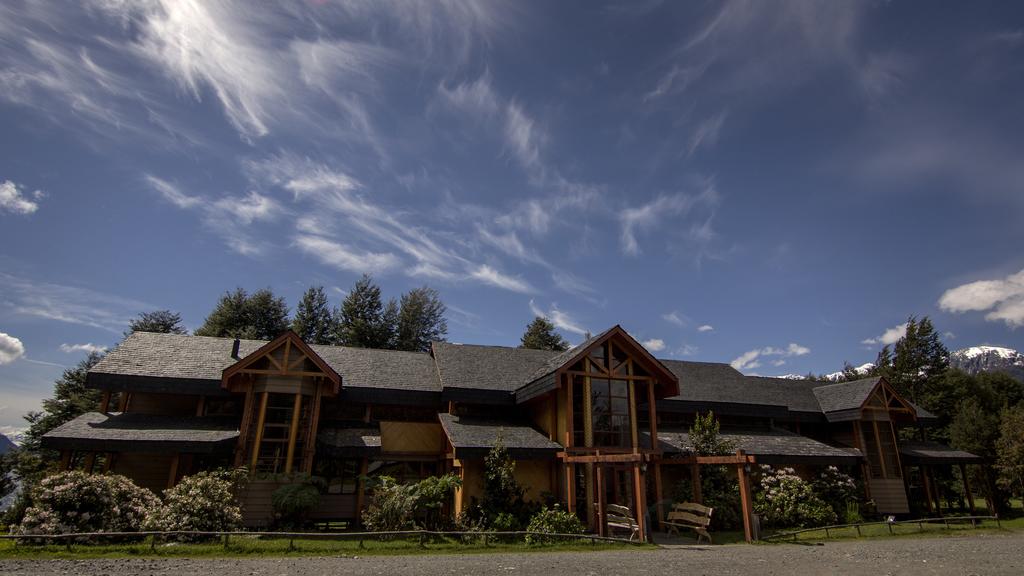 They offer cozy and bright rooms set in a picturesque Alpine-style house with a garden and views of the mountains. Located right on Lago Yelcho, rooms here start at an affordable $120 per night.
In Closing
You really can't beat the trout fishing opportunities in Chilean Patagonia. It may not be the closest place to travel to for anglers in the US and Canada, but it's worth every minute spent on the plane and every bumpy curve in the road on the way.
Bring your best fly fishing gear and prepare yourself for the trip of a lifetime. If you're craving nature, there's nowhere better than the dense forests and crystal clear lakes and rivers of Patagonia.
Some images in this post are courtesy of Shutterstock.com.
Like This Article? Pin it!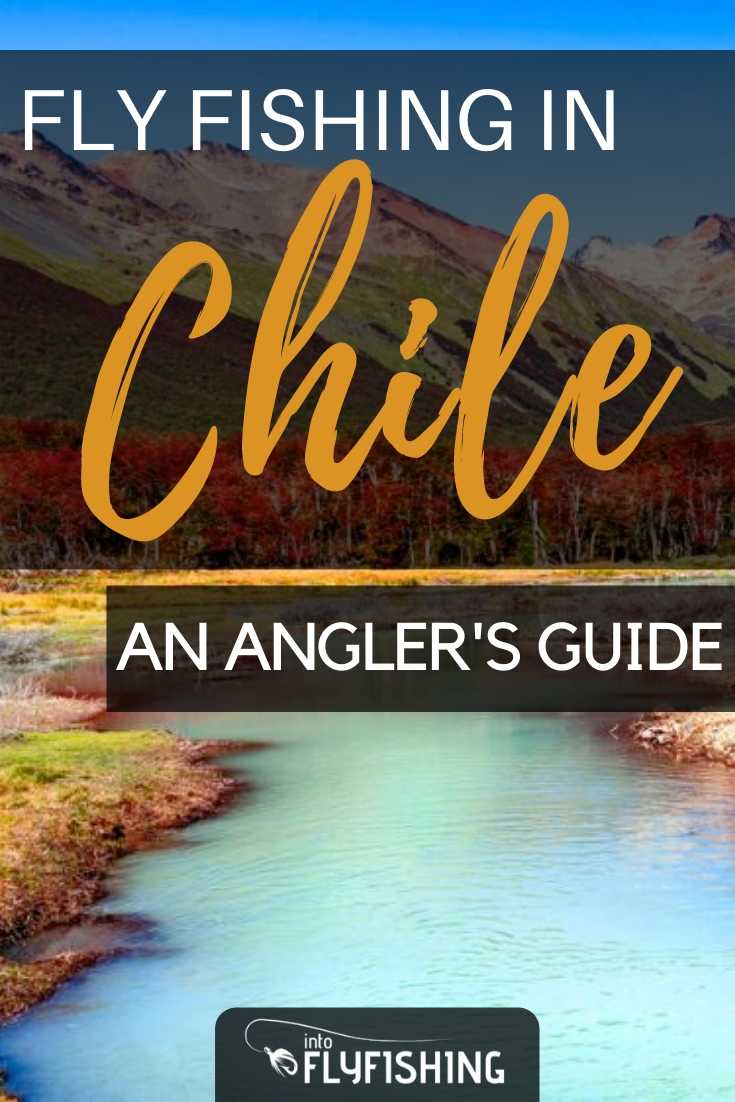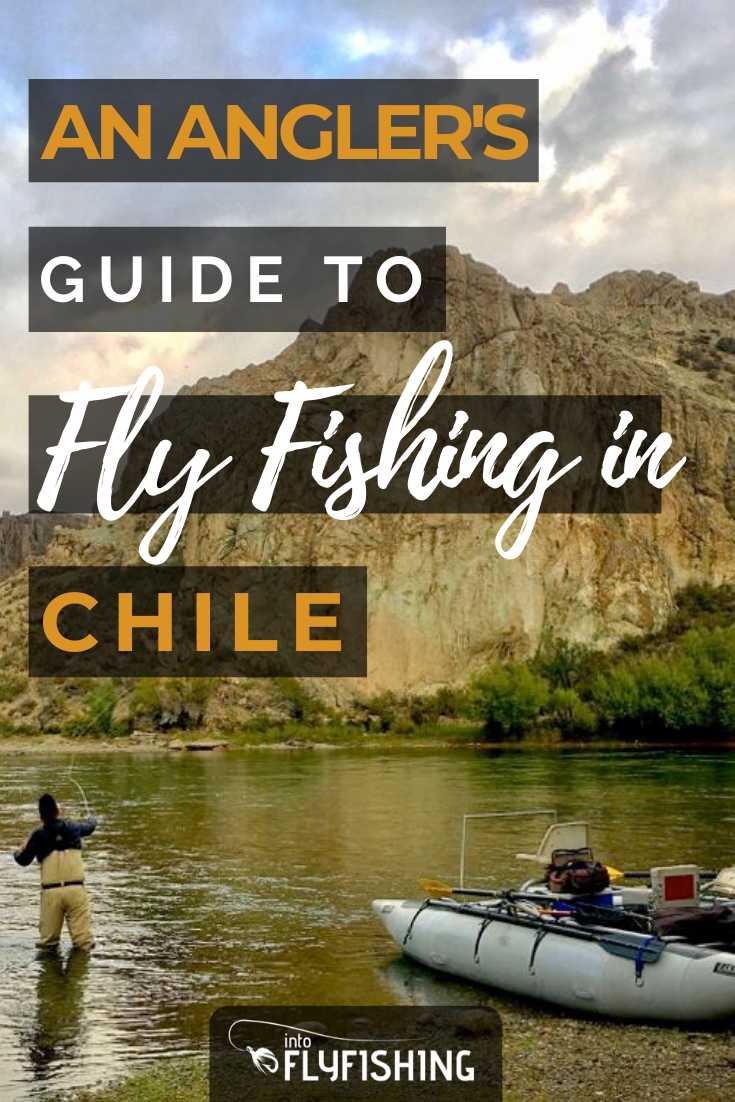 Amazon and the Amazon logo are trademarks of Amazon.com, Inc, or its affiliates.
As a part of the Amazon Associates Program and other affiliate programs, Into Fly Fishing® may receive a comission if you order products through links on this website.