As an Amazon Associate I earn from qualifying purchases.
The sport of fly fishing around Edinburgh is truly superb. I'm Daniel O'Neill, a UK fly-fishing enthusiast with over fourteen years of experience.
In this article, I'm going to delve into the best opportunities for fly fishing in the Edinburgh area. I'll also provide you with key insights such as the best species to target, recommended flies, and information on services and licenses.
More Fly Fishing Destinations
My Experience Fly Fishing around Edinburgh
I've had the opportunity to visit Edinburgh on several occasions, exploring its beautiful architecture both during the summer and winter seasons. During my visits, I've dedicated a significant amount of time to researching and curating a list of the best fly fishing locations in the area.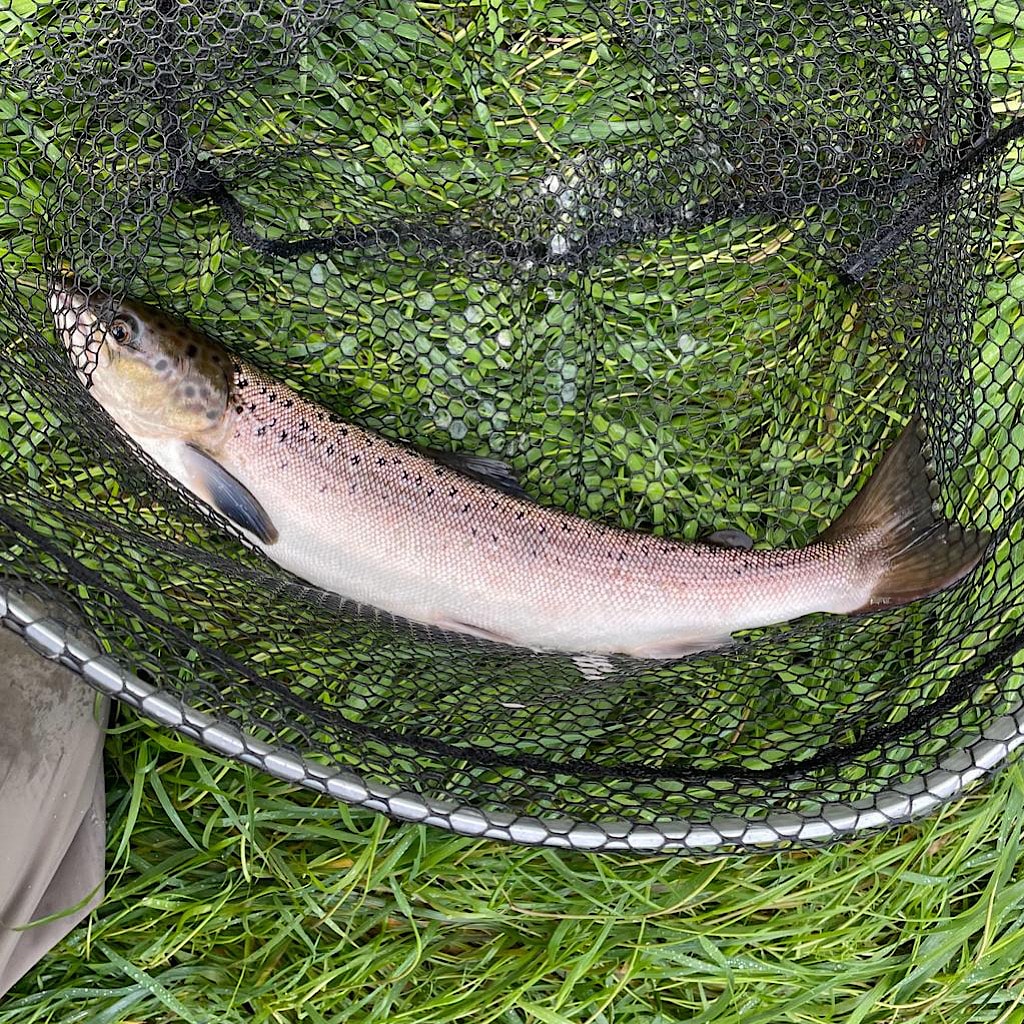 Through my experiences, I've discovered that the surroundings of Edinburgh boast an impressive population of natural brown trout, along with pristine stocked lakes teeming with large rainbow trout and some fantastic Atlantic salmon fishing. Additionally, trout and grayling are abundant in Edinburgh, and there are ample opportunities to target hefty pike with fly fishing techniques.
For saltwater anglers visiting Edinburgh, there's no need to worry. Edinburgh is conveniently located just three miles from the coast and offers incredible saltwater fly fishing opportunities, particularly for pollock, some of which can reach impressive double-digit sizes.
Why Fly Fish around Edinburgh?
I highly recommend fly fishing around Edinburgh, and it's not just for the diverse range of species you can catch with a fly rod but also for the rich Scottish culture that envelops the experience.
Edinburgh is a picturesque city, and its fishing heritage is deeply ingrained in Scotland's history, making it a must-visit destination for any fly angler looking to immerse themselves in both natural beauty and tradition.
10 Best Rivers For Fly Fishing around Edinburgh
Edinburgh and its surrounding areas provide an excellent backdrop for river trout fishing. In the upcoming section, I'll present my top ten river locations that I highly recommend for targeting the native brown trout in the Edinburgh region.
The Almond River
Fly fishing is ideal on the River Almond, which meanders through the beautiful Scottish countryside close to Edinburgh.
This river is conveniently accessible without a 4×4 vehicle because it is close to the city.
The River Almond occasionally overflows during periods of severe rain, so check the weather when planning to fish this. The primary fly fishing is targeting the native brown trout that thrive in these waters. This river is also well-known for its historical value, and the ruins of old mills that line its banks make for an interesting backdrop for your fishing adventures.
The River Esk
For fly fishing enthusiasts, the River Esk, which lies close to Edinburgh, is a favorite location. This river is conveniently accessible without a 4×4 vehicle. The River Esk rewards fishermen who choose patterns like the March Brown and the Greenwells Glory.
Along its banks, the River Esk has ancient volcanic rock formations, which contribute to its distinctive geology. Anglers can take pleasure in this unique river's breathtaking scenery in addition to the excitement of fishing.
The River Tweed
Near Edinburgh, the River Tweed is one of Scotland's most well-known salmon rivers and a great place for fly fishing. Even though it requires a short drive from the city, the angling experience it provides makes the trip worthwhile.
Traditional salmon flies like the Jock Scott and the Silver Stoat's Tail are frequently used by anglers in this area. The River Tweed, which has numerous medieval castles and estates along its banks, is well-known for more than just its salmon. It should be noted that fishing the tweed comes with a hefty price tag.
The Clyde River
Just outside of Edinburgh, the River Clyde, which is renowned for its urban scenery, presents unexpected fly fishing.
There is no need for a 4×4 to access this river.
Try fishing on the Clyde with fly patterns like the Black Pennell and the Bloody Butcher. The majority of the time, the water is calm, and the currents are manageable for fly fishing.
The River Teith
The River Teith, located close to Edinburgh and tucked away in the Trossachs National Park, is a hidden gem for fly fishing. Despite the distance from the city, the drive through the beautiful countryside is an adventure in and of itself.
The River Teith's body features span through picturesque woods and open pastures. A 4×4 is not necessary for access. Anglers frequently employ patterns like Teal, Blue, and Silver. The River Teith is well-known for its resident otter population in addition to its trout and salmon.
The River Forth
Near Edinburgh, the River Forth, which flows through the center of Scotland, provides a diverse location for fly fishing.
It is simple to get to from the city and doesn't require the use of a 4×4.
The Hare's Ear Nymph and the Bibio are two common fly patterns for the River Forth. The River Forth was essential in Scotland's industrial development and is notably historical.
The River Tyne in East Lothian
The River Tyne in East Lothian is a delightful fly-fishing river close to Edinburgh. It is conveniently reachable by car and close to some quaint towns.
Try Pheasant Tail Nymph and F-fly patterns for productive fishing on the Tyne. The East Lothian River Tyne is renowned for its diverse wildlife and aquatic insects, making it a sanctuary for anglers and environment lovers alike.
The River Leithen
The Scottish Borders' River Leithen is a lesser-known gem for fly fishing close to Edinburgh. The tranquility of this river is worth the drive.
The River Leithen's shape includes stretches through lovely woods. There is not a need for a 4×4 and access is rather simple, making it a perfect spot for children. The Gold Ribbed Hare's Ear is a popular pattern for anglers on the Leithen. The River Leithen is a part of a Scottish nature reserve.
The River Whiteadder
The Scottish Borders' River Whiteadder is an excellent spot for fly fishing somewhat close to Edinburgh.
The beautiful grandeur of this river and its surroundings make it worth the drive, even though it is quite far.
The River Whiteadder has a body that spans through rural areas. A 4×4 is not required for access, and the majority of the time, the water is stable, with modest currents ideal for fly fishing. The River Whiteadder is renowned for its clarity, which makes it possible to spot fish for brown trout.
The River North Esk
In the picturesque Scottish countryside close to Edinburgh, the River North Esk is a well-known fly fishing hotspot. Despite the distance from the city, the beautiful scenery and fantastic fishing make the trip worthwhile.
For fly casting, the water is normally calm and the currents are manageable. Using patterns like the Black Spider, anglers on the North Esk frequently have success. Robert Burns, a famous poet, work was inspired by the River North Esk.
5 Best Stocked Lakes For Fly Fishing around Edinburgh
You'll discover an abundance of well-stocked trout lakes in the vicinity of Edinburgh. These lakes are populated with rainbow trout, a non-native trout species in the UK. Nevertheless, they offer excellent opportunities for fly fishermen during the off-season and provide enjoyable sport for both children and adults alike.
Swanswater Fishery
Within a one-hour drive of Edinburgh, Swanswater Fishery is conveniently situated close to Stirling.
It is reachable without the requirement of a 4×4. Buzzers, Damsels, and Cat's Whiskers are successful fly designs for catching rainbow trout in this stocked lake
The lake's open design makes casting simple, making it appropriate for fishermen of all ability levels. This stocked trout lake is perfect for impaired anglers or young children due to its open layout.
Morton Fishing
Access to Morton Fishing is possible without a 4×4. Excellent fly fishing is available in this lake, which has been stocked with rainbow trout, using flies such as the ecstasy blob.
Morton Fishing caters to all abilities of fly anglers and is one of the best-stocked lakes near Edinburgh.
Morton Fishing is well known for its impressive rises at sunset, where fish will hammer dry flies on the surface. Many anglers will rent boats for this lake for a unique trout fishing experience.
Loganlea Fishery
The Loganlea Fishery is situated close to Edinburgh. It can be reached without a 4×4 vehicle with relative ease. Hare's Ear, Damsel Nymph, and Olive Buzzers are among the flies that anglers at Loganlea enjoy.
Anglers of all skill levels may cast comfortably at the lake because of its open environment. Loganlea has a good stocking of trout, perfect for a day out fishing.
Glencorse Reservoir
Glencorse Reservoir is a worthy mention for stocked rainbow trout fishing close to Edinburgh. You don't need a 4×4 to get there, and it's conveniently located in the city.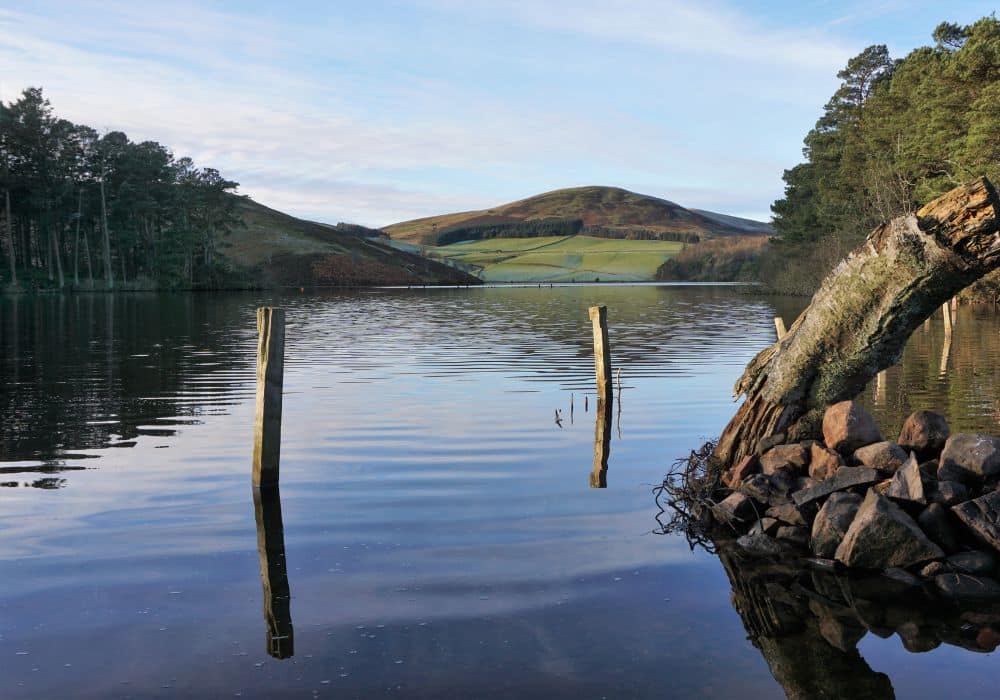 Damsel Nymphs and Peacock Spiders are effective flies in this area.
The reservoir is a great location for fishermen looking for rainbow trout and offers plenty of space for casting. It should also be noted that there are some fantastic brown trout in this lake.
Clubbidean Trout Fishery
The Clubbidean Trout Fishery is near Edinburgh and is reachable without a 4×4 vehicle. For fishermen of all skill levels wanting to capture rainbow trout, it offers a relaxing and open atmosphere for casting.
Clubbidean Trout Fishery has plenty of stunning rainbow and brown trout as well as boats available. Located only ten minutes from Edinburgh this trout lake is superb as it offers rod hire and basic tackle.
5 Best Lochs For Fly Fishing around Edinburgh
There are numerous lakes surrounding Edinburgh that offer excellent fly fishing opportunities. Most of these lakes are home to either native or stocked populations of brown trout. Additionally, you can also find pike, roach, rudd, and perch in some of these lakes, making them versatile destinations for fly anglers.
Duddingston Loch
Fly fishermen frequently choose Duddingston Loch because of its location close to Edinburgh's downtown area.
Due to its close vicinity to the city, it is simple to get there by car or public transportation.
A 4×4 vehicle is not necessary. In this lake, brown trout respond well to the Black Gnat, and Diawl Bach. Duddingston Loch does not require advanced casting techniques as it is relatively open.
Harlaw Reservoir
Edinburgh is only a one-hour drive from Harlaw Reservoir, which is located in the stunning Pentland Hills.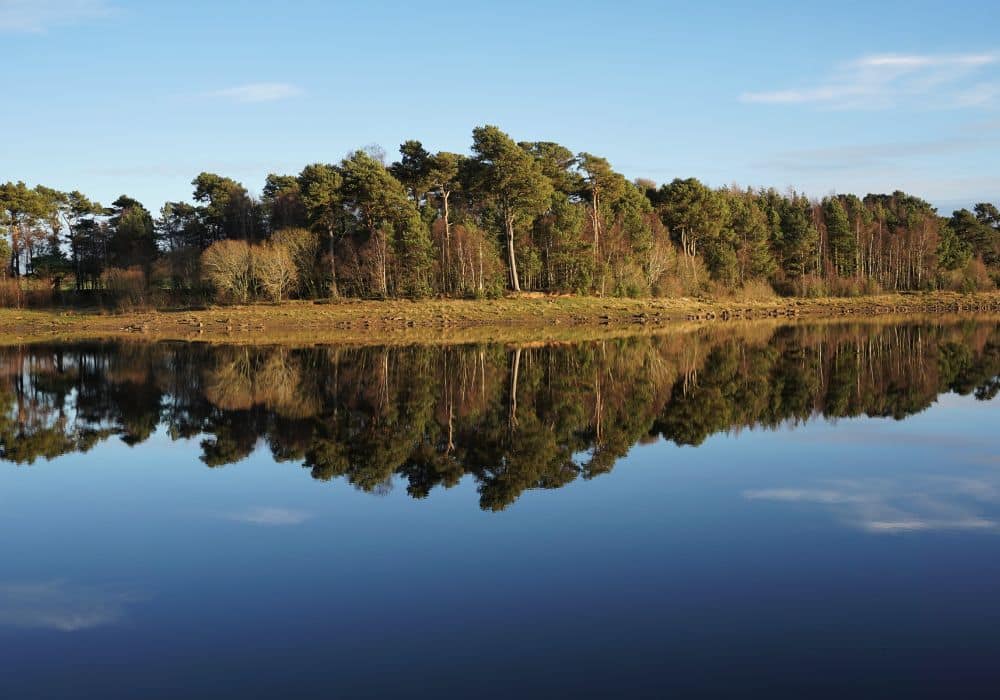 It can be reached without a four-wheel-drive vehicle, and the nearby town of Balerno offers convenient access.
The fish population in this fishery is diversified and includes brown trout, roach, and perch. At this reservoir damsel nymphs, and zonkers are effective flies.
Reservoir at Gogarburn Golf Club
A hidden gem conveniently located close to Edinburgh's western suburbs is Gogarburn Golf Club Reservoir. This fishery is simple to access without a 4×4 and offers a tranquil haven from the bustle of the city.
With successful fly patterns like the Olive Woolly Bugger and Greenwell's Glory. This reservoir includes brown trout and perch. The lake is an excellent place for fly fishing due to its tranquil surroundings.
Rosslynlee Reservoir
South of Edinburgh, Rosslynlee Reservoir is reachable by automobile and does not require a 4×4. It is not far from the lovely town of Penicuik. The populations of brown trout and pike in this fishery are well-known.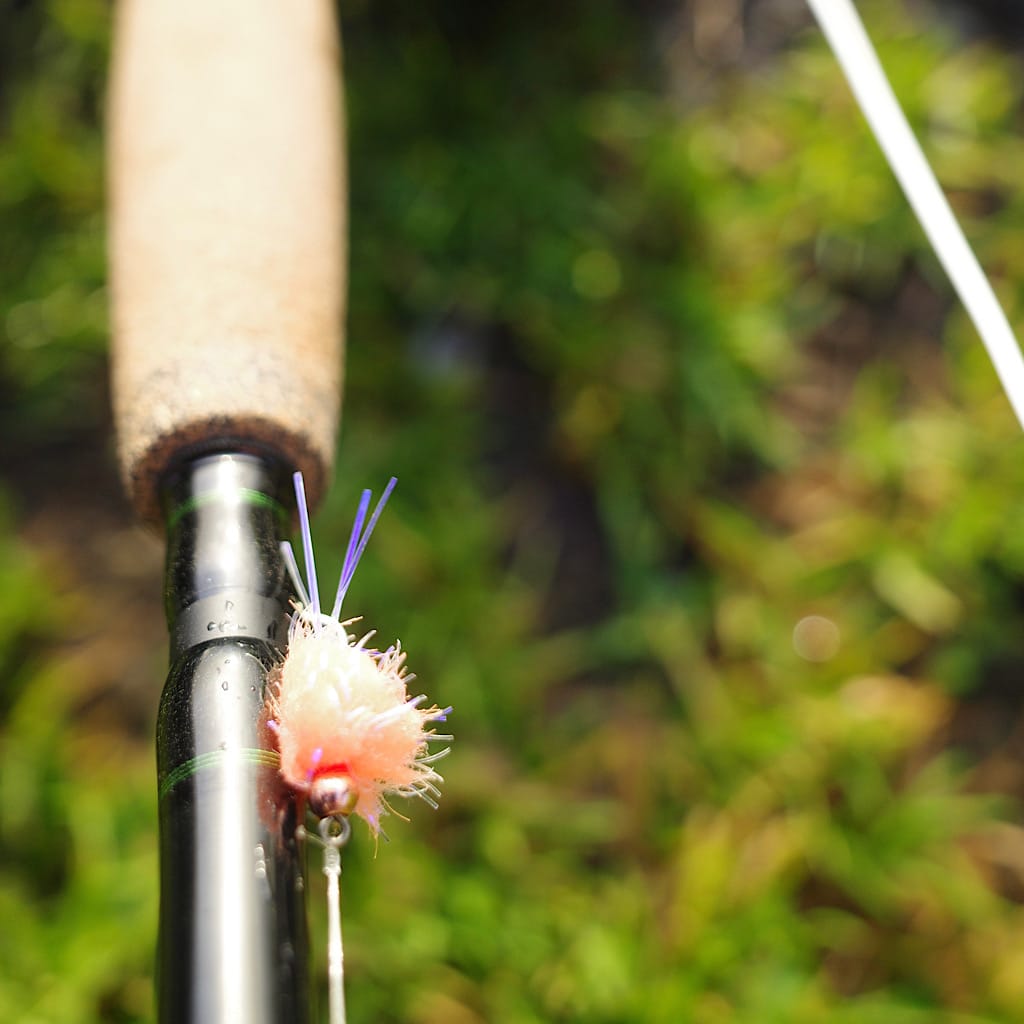 Muddler Minnows, Kate McLaren, and Yellow Dancer are examples of effective flies. Rosslynlee provides fly fishermen with a serene, open atmosphere that is suited for a variety of casting tactics.
Threipmuir Reservoir
In the Pentland Hills Regional Park, Threipmuir Reservoir offers a tranquil haven close to Edinburgh. This fishery, which is reachable without a 4×4, specializes in brown trout.
Here, hopper patterns, pheasant tail nymphs, and black pennel fly all work well. Fly fishers can practice their art while taking in the breathtaking natural surroundings at the reservoir, which offers an open and picturesque environment.
Fly Fishing in Edinburgh Regions
Around Edinburgh, you will find great fishing opportunities. In this section, we will discuss some of the regions surrounding Edinburgh and their fly fishing benefits.
East Lothian and West Lothian
West Lothian's extensive lochs and reservoirs are home to a variety of trout species, including natural brown trout and stocked rainbow trout. East Lothian's coastal areas offer great fishing for coalfish, sea trout, and bass.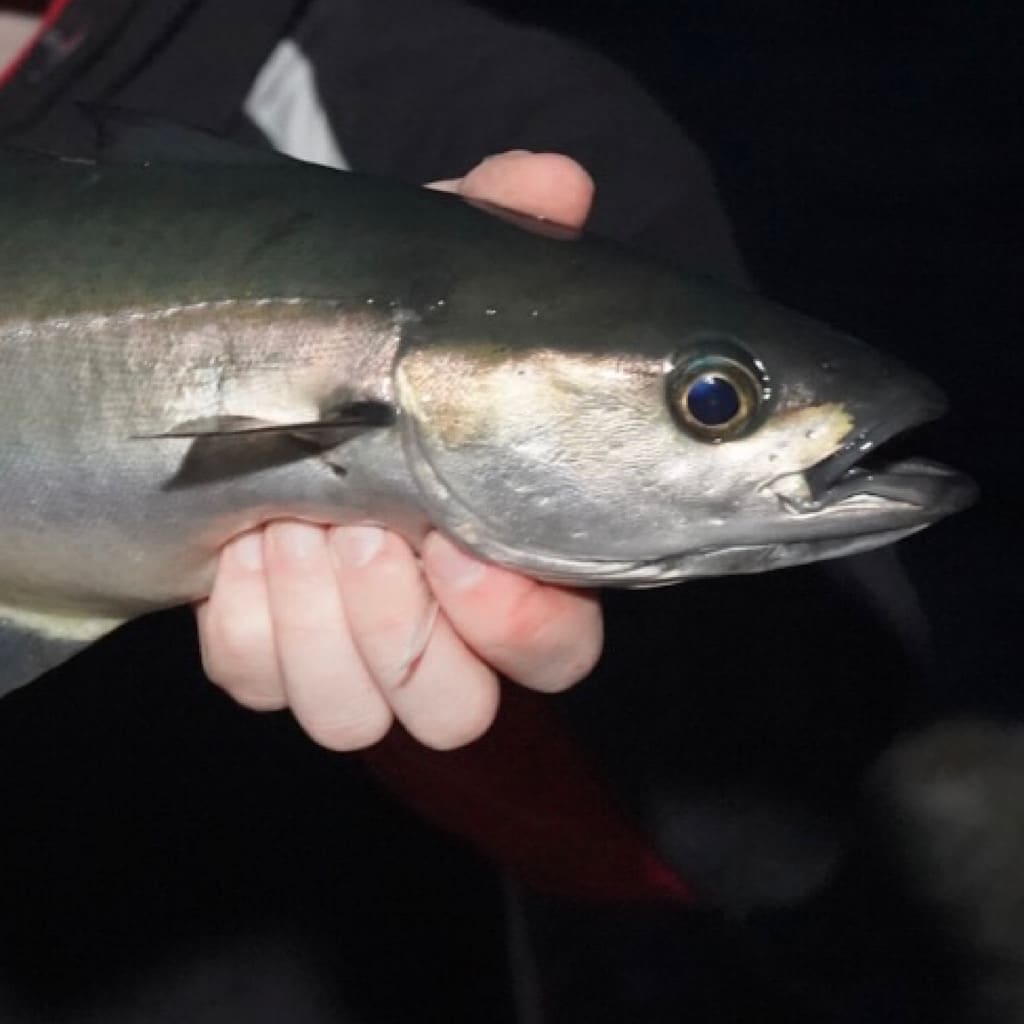 Scottish Borders
The Scottish Borders is located just south of Edinburgh and is famed for its beautiful rivers, including the fabled River Tweed, one of the most famous salmon rivers in the entire world. Target species here include grayling, brown trout, and of course, the mighty Atlantic salmon.
Fife
Fife is North of Edinburgh, where you can find coastal estuaries, like the Eden Estuary, that offer sea trout fly fishing. You can also target brown and rainbow trout in the lochs and reservoirs of Fife.
Midlothian
Edinburgh's neighbor, Midlothian, provides accessible fly-fishing opportunities. Trout fishing is common in the reservoirs of the Pentland Hills and the River Esk.
Edinburgh Fly Fishing – Fish Species
Edinburgh offers a fantastic variety of fly fishing opportunities for anglers, with four main species to target in the region.
Brown Trout
Brown trout are the most commonly pursued species on the fly around Edinburgh.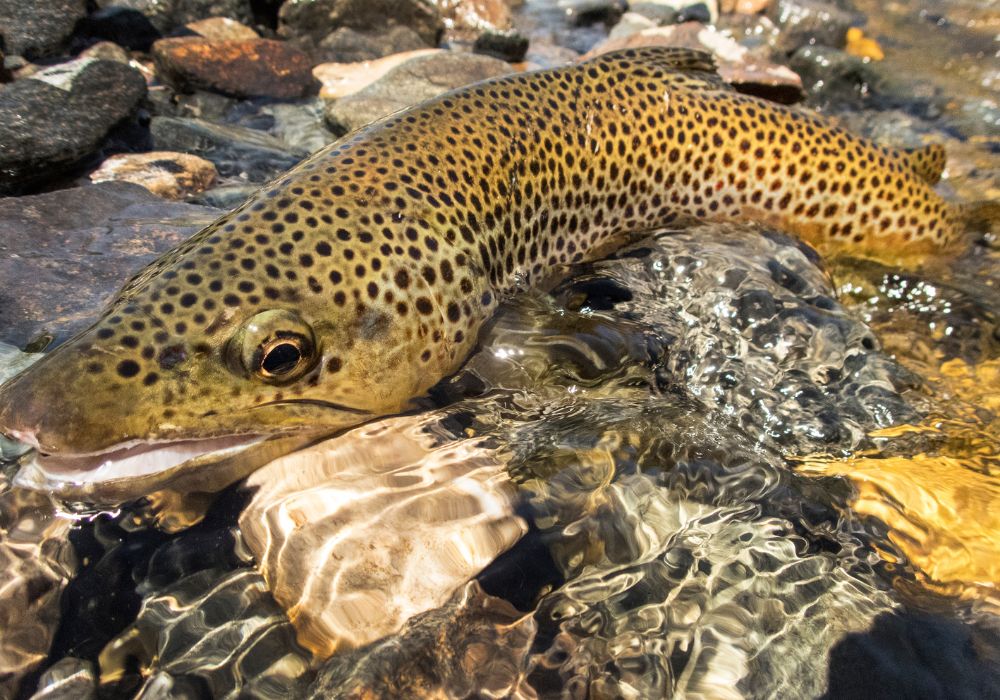 These fish provide exciting sport in the local lakes and rivers. It's important to note that they must only be fished within the designated season, and in some cases, you may need a club membership to target them in specific water bodies.
Atlantic Salmon
The Atlantic salmon is revered as Edinburgh's most prized game fish to catch on the fly. Apart from their remarkable power and leaping ability, these fish are renowned for being challenging to hook and play, making them a truly rewarding catch.
Pike
Pike can be found in many lakes and canals surrounding Edinburgh. These fish can grow to immense sizes and exhibit tremendous power when hooked.
They provide excellent sport, especially when using a heavy fly rod during the winter season.
Grayling
Grayling is highly sought after when fly fishing around Edinburgh. Anglers typically target them using three to four-weight rods and wet flies fished in the top twelve inches of water. Catching grayling adds to the allure of fly fishing in the region.
More on Fly Fishing Different Species of Fish:
Best Flies For Edinburgh
When fly fishing in Edinburgh, you'll find a vast selection of fantastic flies to choose from.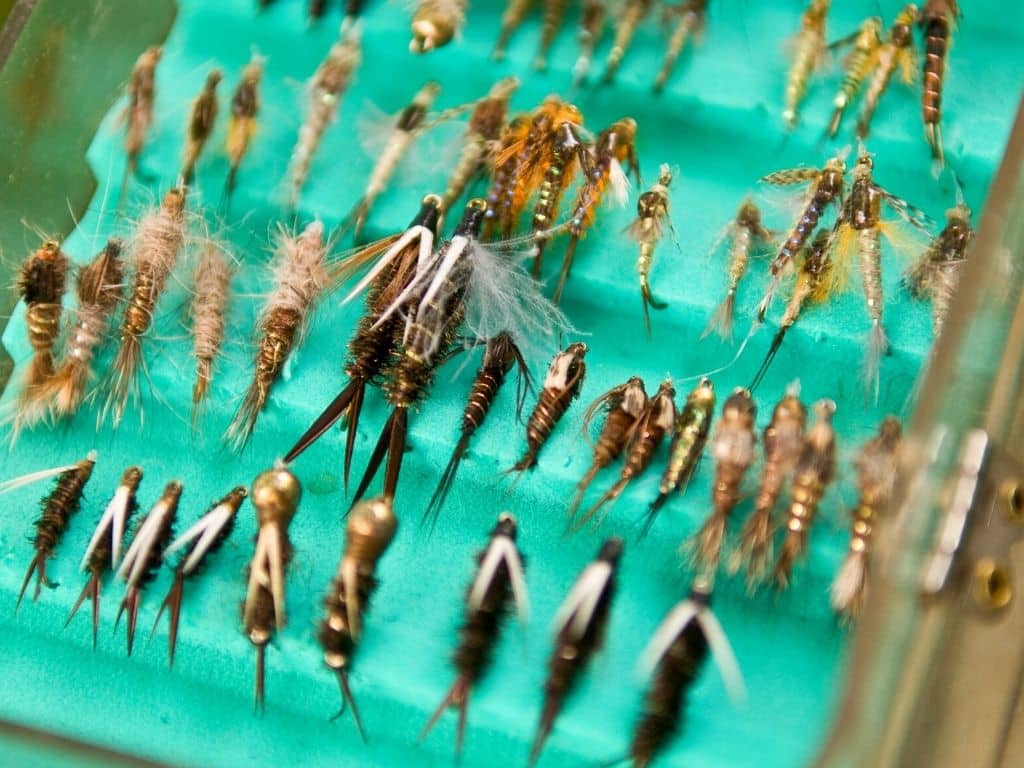 In this section, I've curated a list of my top picks to enhance your fishing experience in the city.
Dry Flies
In this section, we will discuss the best dry flies to fish in Edinburgh.
Mayfly Brown: Fish this late spring and early summer, brown body, mimics mayflies.
Royal Coachman: Versatile attractor pattern, peacock herl, red floss, white wings.
Deer Hair Peacock: Imitating caddisflies or small stoneflies.
Grey Wulff: Cloudy days or mayfly emergences.
Red Humpy: High-floating, visible pattern, red body, elk hair.
Wet Flies
In this section, we will discuss the best wet flies to fish in Edinburgh.
Bloody Butcher: Aggressive feeding, injured baitfish imitation, red body, silver tinsel.
Alexandra: Imitating baitfish or smolts, silver body, peacock herl.
Coachman: Effective in Edinburgh streams and rivers, peacock herl, brown hackle.
Connemara Black: Mayfly hatches, dark-colored aquatic insects, black body.
Dunkeld: Imitating emerging insects or smolts, yellow, red, and black.
Streamers
In this section, we will discuss the best streamer flies to fish in Edinburgh.
Woolly Bugger: Imitating baitfish, leeches, or sculpins, marabou tail, lifelike movement.
Dancer Yellow: Targeting aggressive trout or salmon, vibrant yellow color.
Muddler Mini: Imitating small fish or sculpins near the surface, spun deer hair head.
Black Cat: Low light conditions or dark-colored prey imitation, all-black appearance.
Hot Taddy: Imitating small fish or fry, bright colors, slim profile.
Nymphs
In this section, we will discuss the best nymphs flies to fish in Edinburgh.
Glister Bug: Imitating caddisfly or mayfly larvae, shimmering body.
Hares Ear: Imitating various aquatic insects, versatile design, hare's ear dubbing.
Copperknob: Imitating emerging insects or stonefly nymphs, copper-wire body.
Nugget Buzzer: Imitating midge pupae or emerging aquatic insects, shiny beadhead.
Pheasant Tail Hares Ear: Imitating mayfly or stonefly nymphs, pheasant tail fibers, hare's ear dubbing.
Saltwater Flies
In this section, we will discuss the best saltwater flies to fish in Edinburgh.
Sandeel EZ Green: Targeting species like sea bass or pollack, mimics sand eels, green coloration.
Surf Candy: Fishing near the coast for saltwater species, translucent body, realistic profile.
Bass Streamer: Targeting predatory species like bass, flashy design, streamlined silhouette.
Sand Shrimp: Imitating shrimp or small crustaceans, realistic appearance and movement.
Bass Clouser: Imitating baitfish or minnows in saltwater, weighted eyes, jigging action.
Edinburgh Fishing Season
Fly fishing opportunities are available throughout the year in Edinburgh. Whether you're interested in fly fishing for pike in December or salmon in July, there's something for every angler.
In this section, we will discuss the peak times for fly fishing around Edinburgh.
Edinburgh Fly Fishing in June
In June, fly anglers have the opportunity to target brown trout in rivers and lakes all over Edinburgh. Personally, I enjoy fishing for brown trout in June before transitioning to Atlantic salmon in July.
Edinburgh Fly Fishing in July
July is a great month for fly fishing in Edinburgh, with a strong run of Atlantic salmon. In most rivers around Edinburgh, you will need to use a spey cast to catch these beautiful fish.
Edinburgh Fly Fishing in August:
In August, the warm waters of the sea are teeming with a variety of saltwater fish, including sea bass, mullet, and mackerel. These species provide excellent sports for fly fishermen.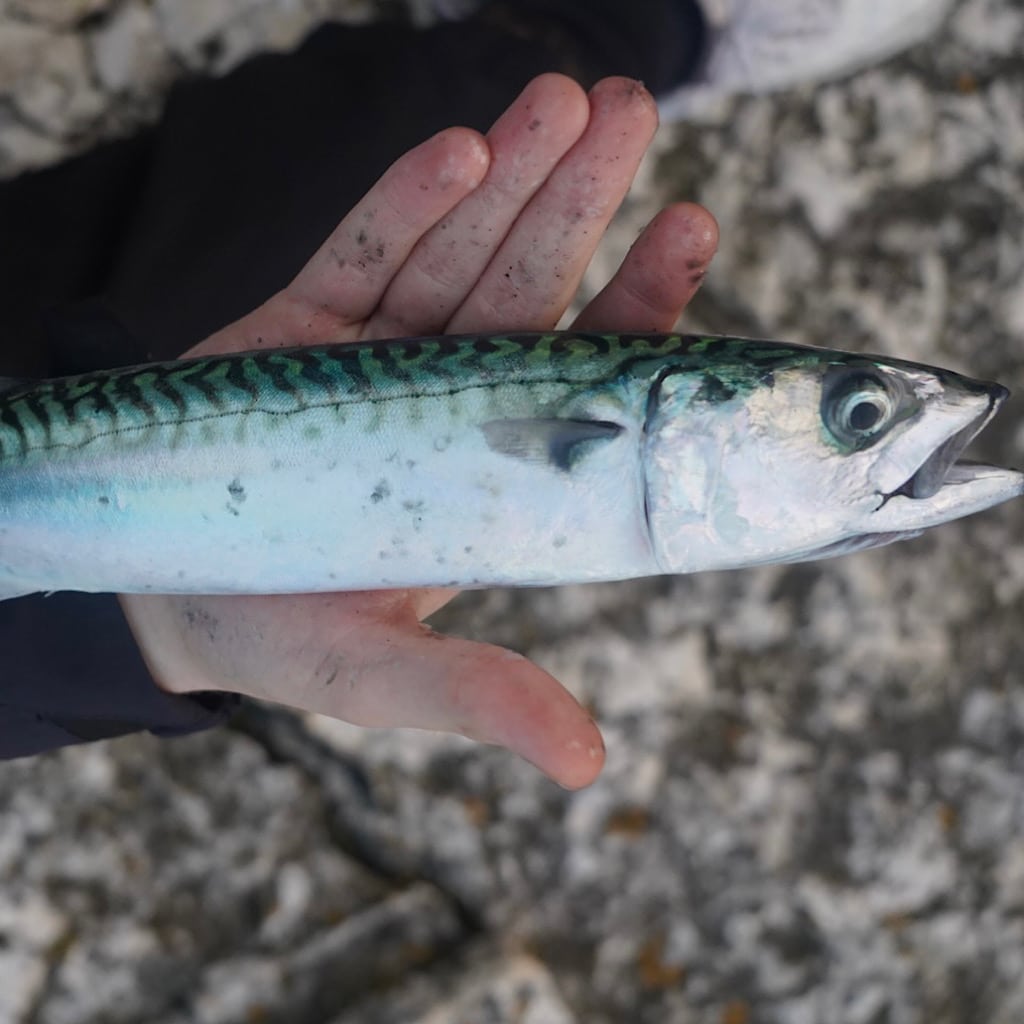 Edinburgh Fly Fishing in September :
September is still a vibrant time for fishing in Edinburgh, with the sea and inland waters in great condition. However, it's essential to be aware of local regulations, as some areas may have restrictions on fishing beyond September.
Edinburgh Fishing Report
During my last outing in Edinburgh, I had an enjoyable evening catching brown trout on the fly. I was at a local stream about twenty minutes away from Edinburgh, and I was using a variety of wet flies. Personally, I was having a great time with the silver and teal fly.
On that day, I managed to catch over twenty micro-sized brown trout, a roach, and a trout that weighed around a pound and a half. All in all, it was not a bad day of fishing. The weather was good, and the area was peaceful, so I have no complaints.
Best Fly Shops in Edinburgh
As Edinburgh is a small city, there are only two fly fishing stores in Edinburgh. In this section, we will discuss these excellent options.
Edinburgh Angling Centre
This shop is a spacious complex offering a comprehensive selection of fly fishing gear for your trip to Edinburgh. Whether you're in search of rods, reels, or flies, Edinburgh Angling Centre has you covered.
Address: Unit 1 The Point Retail Park, 29 Saracen Street, Glasgow G22 5HT
Phone Number: 0141 212 8880
Game Fish
Game Fish is a charming boutique shop located in central Edinburgh, specializing in luxury fly fishing equipment. This is a must-stop for any fly angler visiting Edinburgh, as it's worth taking some time to explore.
Edinburgh Fly Fishing Licenses
While on your fly fishing trip in Edinburgh, you generally won't need a rod license, unless you intend to fish in the Border Esk region of Scotland. In most cases, all you need is permission from the angling club that holds the rights to the area or the landowner you wish to fish upon.
Fly Fishing Guide Services in Edinburgh
In this section, we'll introduce you to three of the finest fishing guides available in Edinburgh, experts who can significantly enhance your fishing experience.
Alba Game Fishing Ltd
Address: 18 Blackadder Cres, North Berwick EH39 5FQ
Website: Alba Game Fishing
Phone Number: +44 131 202 6504
Alba Game Fishing offers fly fishing experiences all over Scotland, including the Edinburgh area. They provide in-depth guided fishing trips, as well as casting tuition, and fishing adventures for Atlantic salmon, brown trout, and even grayling. Whether you're a novice or an experienced angler it does not matter, Alba Game Fishing can tailor an outing to suit your preferences as well as your skill level.
Scotia Fishing
Address: 7 Carlow Gdns, Edinburgh, Queensferry, South Queensferry EH30 9AN
Website: Scotia Fishing
Phone Number: +44 7540 437312
Scotia Fishing has excellent guided fishing adventures all over Scotland, including Edinburgh. Their expert guides offer a range of experiences, including trout fishing in scenic lochs to salmon fishing on impressive rivers. Scotia Fishing can accommodate your needs, by providing half-day or full-day fishing trips.
TroutQuest
Address: Ardgay, Caithness and Sutherland, Scotland (Various Locations)
Website: https://www.troutquest.com/
Phone Number: +44 7504 430318
TroutQuest provides guided fishing services throughout Scotland for trout and grayling, including the Edinburgh area. Join TroutQuest on an epic outing as you explore Scotland's magnificent rivers and lakes.
FAQs about Fly Fishing in Edinburgh
In this section, we will address the most frequently asked questions from tourists coming to Edinburgh for fishing. We aim to provide comprehensive answers that will quickly fulfill your informational needs for your fishing trip here.
Where can you fish for free in Edinburgh?
The Water of Leith offers an excellent opportunity for free angling in Edinburgh. No payment is necessary, and this location is ideal for anglers of all skill levels and ages. You can easily obtain a free permit to fish in the Water of Leith from Edinburgh gov.uk.
Does Scotland have good fly fishing?
Scotland boasts some of the finest fly fishing opportunities in the entire United Kingdom. Anglers from around the globe journey here in pursuit of Scotland's majestic Atlantic salmon and plentiful brown trout. While rivers like the Tweed and Annan are renowned and immensely popular, they do come with a substantial price tag for those eager to cast their lines. Additionally, Scotland is home to a thriving population of grayling, a species that can be challenging to encounter in such numbers anywhere else in the world.
Can tourists fish in Scotland?
Indeed, tourists have the freedom to fish in various locations throughout Scotland without any special permits, except for areas along the border where a fishing license covering both England and Welsh waterways is required. Scotland boasts a wealth of waterways and extends a warm welcome to visitors from across the globe, inviting them to relish its natural beauty.

Furthermore, fly fishing tends to be the primary draw for tourists, and Scotland excels in catering to fly fishing enthusiasts. It's readily accessible across the country, making it an abundantly available and popular pursuit for those exploring its landscapes.

Can I fish for salmon on Sunday?
No, you cannot fish for salmon on Sundays in Scotland. According to Scottish law, it is illegal to engage in salmon fishing on Sundays. However, fishing for salmon is generally permitted on all other weekdays, provided you have the necessary written permission or permit. It's important to note that salmon fishing dates can vary significantly depending on the specific location you are fishing in Scotland, so it's essential to be aware of the regulations that apply to your particular fishing spot.
Can I fish at Loch Ness?
You can enjoy trout fishing for free at Loch Ness using light tackle, but it's crucial to obtain the landowner's permission beforehand and carry a written permit that you can present upon request. Fishing from the bank at Loch Ness for recreational purposes does not involve any charges or fees. It's a great opportunity to savor the natural beauty and fishing experience without any additional costs.
Can you fish on the river tweed for free?
Anglers under the age of eighteen can enjoy free fishing on the River Tweed, but there are some conditions to consider. They are permitted to use only fly fishing methods, and they must obtain a free fishing permit. Importantly, they should carry this permit with them at all times while on the river. This opportunity provides young anglers with a chance to experience the joys of fly fishing on the River Tweed without any associated costs.
What is the best month for fly fishing in Scotland?
The best month for fly fishing in Scotland is either July or August. During this peak summer seasons, you are going to have the best opportunity to target Scotland's prized Atlantic salmon. These months coincide with the salmon's annual migration upstream, offering anglers an excellent chance to encounter and catch these powerful and renowned fish. The thrill of landing an Atlantic salmon in the stunning Scottish wilderness is an experience that many anglers dream of.
Can you fish at the sea in St Andrews?
You can enjoy saltwater fly fishing in St. Andrews and along the Scottish coastline without needing a specific license or permit. Publicly accessible coastal areas are open for fishing, but it's essential to have the landowner's permission if you plan to fish on private property.

St. Andrews offers an excellent opportunity for saltwater fly fishing. Anglers in this area can target a variety of species such as mackerel, pollock, and even codling using fly fishing techniques. It's a fantastic destination for those looking to combine their passion for fly fishing with the scenic beauty of the Scottish seaside.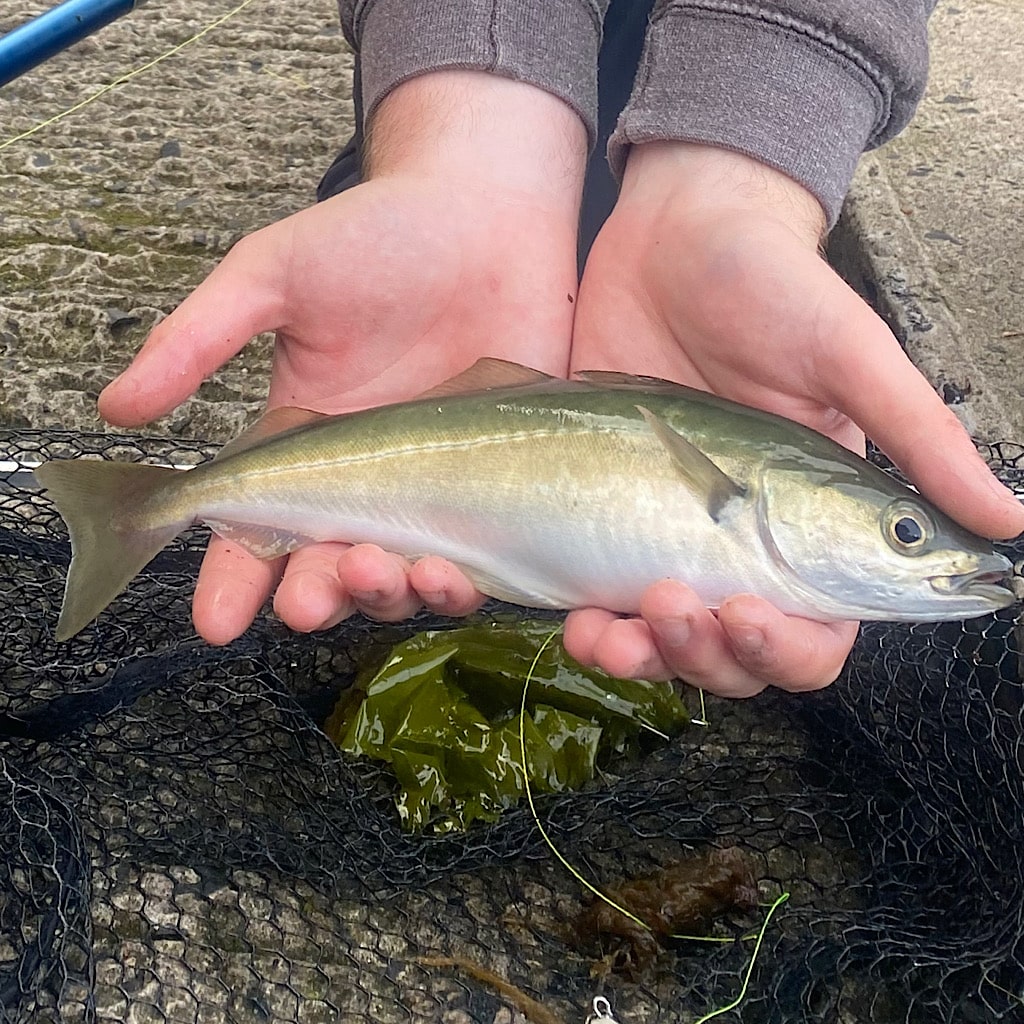 Where is the best place to fish for trout in Scotland?
Scotland, with its proximity to Edinburgh, offers abundant opportunities for brown trout fishing. Among the standout locations known for exceptional brown trout angling are the world-famous River Tay, the scenic Loch Leven, the historic River Tweed, and the expansive Loch Awe. Each of these spots promises a rewarding and memorable fishing experience.
Can you fish for trout on a Sunday in Scotland?
Yes, while it is technically allowed to fish for brown trout on a Sunday in Scotland, there is a long-standing law that prohibits fishing for salmon or sea trout on Sundays. Engaging in salmon or sea trout fishing on a Sunday is considered an offense under Scottish law. It's essential for anglers to be aware of these regulations and plan their fishing activities accordingly to avoid any legal issues.
Conclusion
I've had the opportunity to visit Edinburgh on numerous occasions, and each time, I've fallen in love with this charming and distinctive city. Its cobbled streets and winding castle towers are nothing short of magnificent, making it feel like you've stepped right into a Harry Potter book.
Beyond the city's captivating architecture, Edinburgh serves as an ideal starting point for fishing adventures. Whether your interest lies in game or coarse fishing, Edinburgh has a lot to offer. It provides the perfect base camp for angling enthusiasts, with a wide variety of fish awaiting your exploration.
Amazon and the Amazon logo are trademarks of Amazon.com, Inc, or its affiliates.
As a part of the Amazon Associates Program and other affiliate programs, Into Fly Fishing® may receive a comission if you order products through links on this website.