As an Amazon Associate I earn from qualifying purchases.
Fly fishing near Glasgow offers superb opportunities thanks to the diverse range of trout locations. The primary target for fly anglers in Glasgow is the brown trout.
I'm Daniel O'Neill, an experienced fly fisherman with over fourteen years of fishing expertise in the UK. In this article, we will explore the top fly fishing spots in the Glasgow area and discuss the best seasons for fly fishing in Glasgow.
More Fly Fishing Destinations
My Experience Fly Fishing in Glasgow
Glasgow is the largest city in Scotland, situated in the central western region. During my fishing trips in this area, I've explored various fly fishing destinations for trout by car.
Every time I enter the stunning valleys surrounding Glasgow, I'm captivated by the breathtaking views. I've had numerous fishing adventures in the Glasgow area and have successfully caught numerous brown trout, some of considerable size.
I highly recommend Glasgow, not only for its beautiful scenery and enjoyable fishing opportunities but also because it offers a unique destination for fishing that you can't find anywhere else in the world.
Why Fly Fish in Glasgow?
I would wholeheartedly recommend fishing near Glasgow for a multitude of reasons. Glasgow itself is the biggest city in Scotland, brimming with rich culture and vibrant people. The surrounding area boasts an abundance of fly fishing opportunities, whether you're interested in lakes, rivers, or saltwater. The sheer variety of fishing locations never fails to amaze me.
5 Best Trout Rivers in Glasgow
Glasgow is surrounded by a multitude of pristine rivers that offer excellent opportunities for fly anglers targeting brown trout and salmon. In this section, we'll explore each of these local rivers and highlight their unique advantages.
River Clyde
The River Clyde flows right through the heart of Glasgow, offering a diverse range of fishing conditions. You may encounter slow-moving sections or faster-moving rapids depending on your chosen location along the river.
Keep in mind that heavy floods can affect fishing, and water clarity can be an issue when fishing too close to Glasgow. Many anglers recommend using green wells glory flies on this river, and the best part is, that you don't need an off-road vehicle to reach it.
River Kelvin
Situated near Glasgow, the River Kelvin is another fantastic fly fishing spot. Along this river, you'll discover secluded, tree-lined areas perfect for nymphing. Late summer nights are ideal for using flies like the Adam's parachute. Given its popularity, it's advisable to arrive early for the best fishing experience.
River Leven
Although not as close to Glasgow as some others on this list, the River Leven still offers great brown trout fishing and a wide variety of water challenges, ensuring an enjoyable experience. Local anglers recommend flies like the March brown. The open river banks make it an excellent location for overhead casting.
River Endrick
Accessible without the need for a 4×4 vehicle, the River Endrick boasts a significant run of fish each year. Pheasant tail nymphs are known to work well here. The open banks accommodate a range of casting abilities, making it a suitable choice for beginners seeking a peaceful atmosphere.
River Gryffe
The Gryffe River is renowned for its excellent fly fishing and is conveniently located near Glasgow. This moderately fast river allows for a variety of fly fishing techniques, with flies like the royal Wolff being effective. You won't need a 4×4 to access it, and the open environment makes casting easy.
5 Best Trout Lochs in Glasgow
Glasgow is surrounded by numerous lochs teeming with natural life, offering excellent fly-angling opportunities. In this section, we'll discuss nearby fly-angling lochs and their benefits.
Loch Lomond
As the largest lake in mainland Britain, Loch Lomond is renowned for its abundant fish population. It's situated close to Glasgow and doesn't require a 4×4 for access. Whether you prefer fishing shallow bays or deeper holes, Loch Lomond offers a wide range of possibilities. With over thirty small islands, some with ruins, it promises a unique fly fishing experience.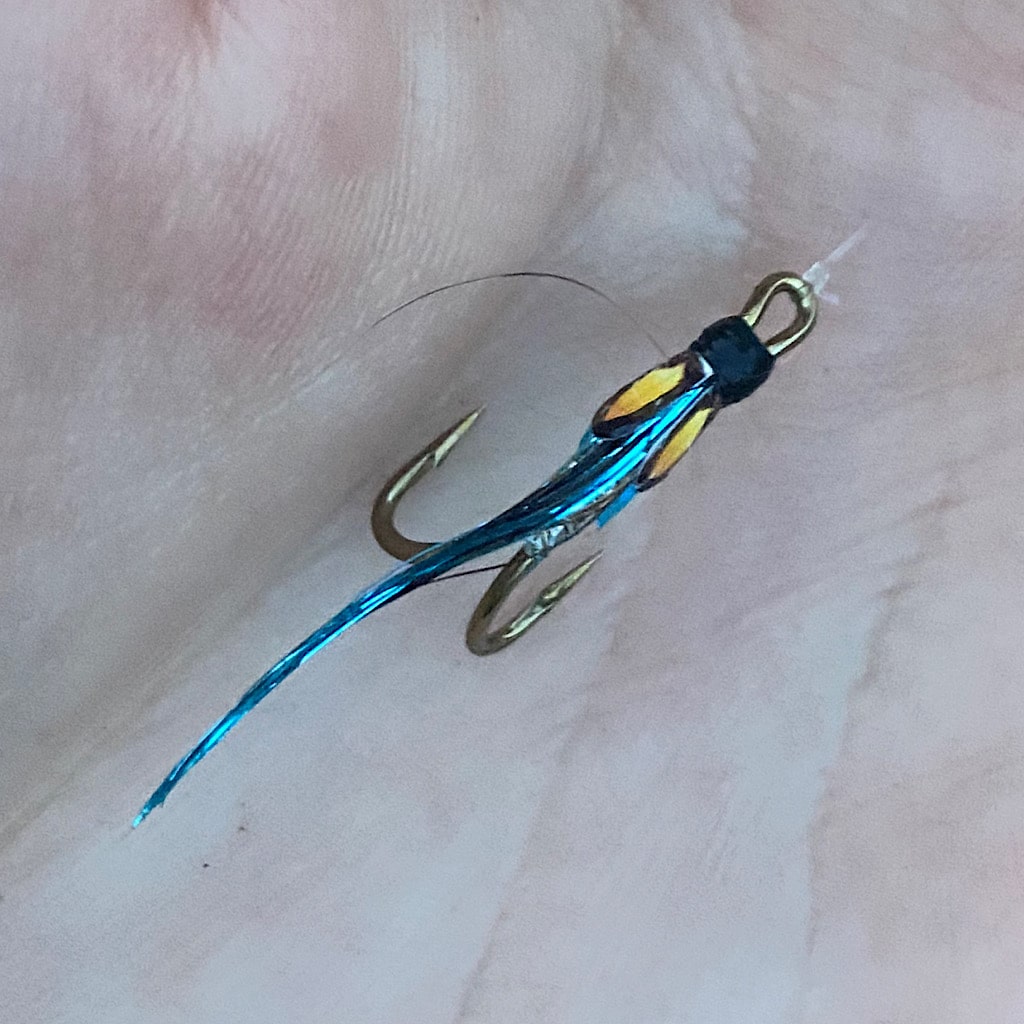 Loch Ard
Loch Ard, while smaller compared to some other lochs on this list, boasts a healthy stock of fish. Over the years, it has been the backdrop for famous writing. Accessible without a 4×4 and conveniently located near amenities, Loch Ard is known for its successful use of the prince nymph fly.
Loch Venachar
Loch Venachar isn't just a great fishing destination; it also hosts unique bird species, making it appealing to both anglers and birdwatchers. There's no need for a 4×4 to access this open loch, making casting straightforward. Loch Venachar is home to pike and brown trout, requiring a fishing permit that must be presented while fishing. The Other Drawl Bach fly is well-regarded for its effectiveness in these waters.
Loch Katrine
Loch Katrine serves as a vital water source for Glasgow and offers excellent fishing opportunities. With its impressive length of eight miles and stunning views, you'll have plenty of room to fish and explore in relative privacy. Loch Katrine is known for being one of Scotland's top pike and brown trout fisheries.
Loch Humphrey
Considered a hidden gem, Loch Humphrey is located close to Glasgow and can rival the other lochs on this list in terms of fishing quality. While fishing here, you may even spot red squirrels and ospreys. This loch provides opportunities to catch both trout and perch on the fly, and you won't need a 4×4 to access it.
Saltwater Fly Fishing in Glasgow
Glasgow's proximity to the sea makes it an ideal hub for saltwater fly anglers. In this section, we will explore some of the prime locations for fly fishing along the coast near Glasgow.
Ayrshire Coast
The Ayrshire Coast is a short drive from the city of Glasgow. It offers a great abundance of saltwater fly fishing opportunities. The main fishing spots run from the villages of Troon through to Largs.
Along this coastline you'll be able to target pollock and mackerel in the warmer months, a variety of lrf species, and even the odd sea bass and sea trout.
Isle of Arran
If you want to fish the Isle of Arran you'll need to hop on one of the ferries that take you across. On your trip to the Isle of Arran, you'll be able to target a wide array of fish species on the fly. Fish that you can target include coalfish, bass, mullet, and sea trout.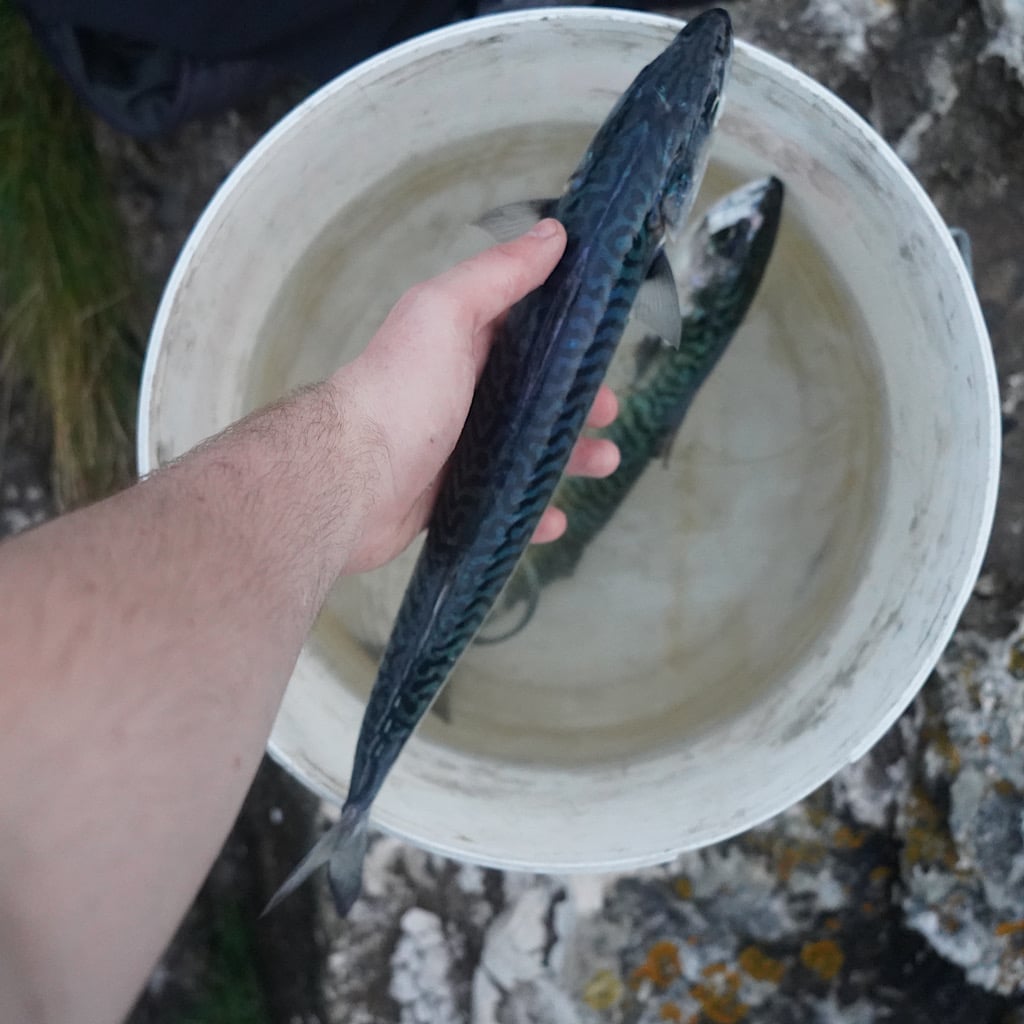 This island has a rugged coastline great for fly fishing opportunities. It is advised to check the weather before making this journey. Stormy conditions can make the coastline dangerous to fish and the ferry may not be running in rougher conditions.
Loch Long and Gare Loch
There are two sea lochs near Glasgow named Loch Long and Gare Loch. Both of these lochs provide great fly fishing opportunities for sea bass and sea trout. On some occasions, it has been reported that fly anglers have picked up the occasional salmon.
Best Flies For Glasgow
In and around Glasgow, you'll find a wide selection of excellent flies for fishing. In this section, we'll highlight the top flies and categorize them by type.
Dry Flies
Proto-Cul Quill: Evening rise, mayfly imitation, sizes 14-16, natural coloration, delicate profile.
Procter's Active Mayfly Dun: Late afternoon hatch, grayish-brown body, size 18-20, accurate mayfly imitation, upright wing.
Emerger Olive: Subsurface emergence, olive hue, size 18-20, trout selective feeding, realistic profile.
Jackies Spent: light gray or tan, sizes 16-18, horizontal wings, realistic profile.
Shuttlecock Black: Calm evenings, midges on surface, black color, inverted design, low-light visibility.
Wet Flies
Doc's Cock Robin: Early morning feeding, red and black, fish near-surface.
Sooty George: Drowned terrestrials, dark color, soft hackle, fish this subsurface.
Controller: Fast-flowing water, attractor pattern, vibrant colors, pulsating movement, deeper pools.
Silver Dabbler: Low-light conditions, baitfish imitation, flashy silver body, aggressive strikes.
Dabbler Pearly: Slightly murky water, iridescent appearance, overcast days, versatile aquatic insect imitation.
Streamers
Nobbler Olive: Larger trout, deeper pools, olive coloration, good for bottom-holding fish
Woolly Bugger: Versatile choice, limiatates eeches or small fish, black or olive, great for aggressive trout.
Cormorant Red: Clear water, deeper sections, red coloration, bright conditions, sparkly fly.
Cat's Whisker: Provoking reactions, bright colors, still and flowing waters, territorial responses.
Cactus Fly: small fish imitation, usd for larger trout, deep pools, territorial responses.
Nymphs
Diawl Bach Hare's Ear: Slower currents, natural colors, lifelike appearance, near-bottom feeding.
Mayfly Brown Golden Nugget: Mayfly hatches, brownish-gold, emerging nymphs, used for selective trout.
Killer: Caddisfly larvae, greenish hue, beadhead, various sizes, match the hatch.
Creeper Olive: Riverbed feeding, olive coloration, aquatic insect larvae imitation, bottom proximity.
Creeper Black: Slightly murky water, low-light conditions, dark coloration, versatile insect larvae imitation.
Saltwater Flies
Charlie Tan: Coastal areas, sea trout, tan coloration, realistic baitfish imitation.
Pillow Talk: Calm waters, sight fishing, soft presentation, lifelike appearance, finicky fish.
Wayne's Milky Magic: Brackish waters, estuaries, lighter colors, versatile prey imitation.
Softy Minnow Brown: Aggressive saltwater species, brown color, injured baitfish imitation.
Surf Candy Light Blue: Surf fishing, flashy appearance, streamlined design, open water predators.
Glasgow Fishing Season
The prime months for fly fishing in and around Glasgow span from June through September. In this section, we will delve into the most favorable species to target based on the specific month of your fly fishing excursion.
Glasgow Fly Fishing in June
June offers excellent opportunities for targeting brown trout in Glasgow. Inland rivers are relatively quiet as salmon haven't yet ventured this far upriver. With the arrival of summer, increased fly activity on the water makes dry fly fishing more productive, and streamer fishing becomes a viable option for landing larger fish.
Glasgow Fly Fishing in July
In July, salmon begin their journey up the inland rivers, while coastal fishing gains momentum. Along the coastline, you can start catching mackerel and occasional sea bass. Shiny flies work well in the glistening sunlight, enhancing your chances of landing mackerel.
Glasgow Fly Fishing in August
August marks the peak season for fly fishing for mullet along the coastline. These fish can be found in abundance around piers and harbors and are highly sought after by fly anglers due to their impressive fighting abilities.
Glasgow Fly Fishing in September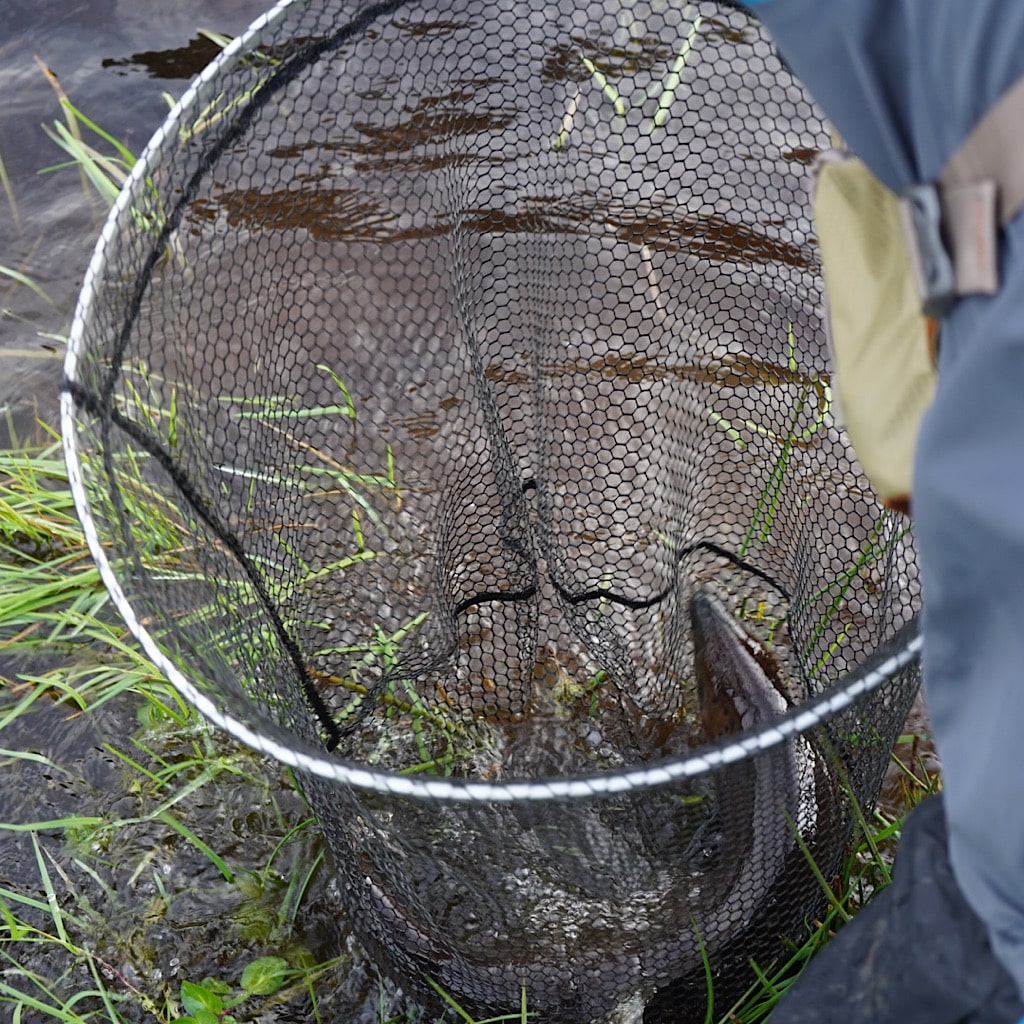 September is superb for salmon fly fishing. However, keep in mind that as the fish start to color up and develop pronounced hook jaws, they become less lively. If you're seeking a "bar of silver," your chances may diminish. Nonetheless, the anticipation for pike fishing is just around the corner.
Conclusion
Glasgow, as a base camp for fly fishing, is truly exceptional. The city boasts remarkable rivers that flow right through its heart, offering superb opportunities for anglers. Beyond its urban charms, Glasgow presents a diverse range of fish species to entice enthusiasts.
However, Glasgow is not just a premier fishing destination; it's a vibrant city brimming with captivating architecture and a lively music scene. This metropolis is always buzzing with activity, making it an ideal getaway for both avid anglers and those seeking a rich cultural experience.
Amazon and the Amazon logo are trademarks of Amazon.com, Inc, or its affiliates.
As a part of the Amazon Associates Program and other affiliate programs, Into Fly Fishing® may receive a comission if you order products through links on this website.