As an Amazon Associate I earn from qualifying purchases.
Fly fishing in North Wales stands out as one of the most versatile and beautiful destinations globally. I'm Daniel O'Neill, a UK fly fisherman with over fourteen years of experience.
In this article, I will delve into the top fly fishing locations in Northern Wales and provide insights into the best flies to use. These insights will be substantiated by my personal experiences fishing in Wales and my extensive knowledge of the United Kingdom's fly fishing scene.
More Fly Fishing Destinations
My Experience Fly Fishing in North Wales
I've thoroughly enjoyed fishing throughout Wales, particularly in its northern regions. Whether I was targeting the local brown trout or challenging myself with the rewarding pursuit of mullet and pollock along the northern coastline, my Welsh fly fishing experiences have always left me satisfied.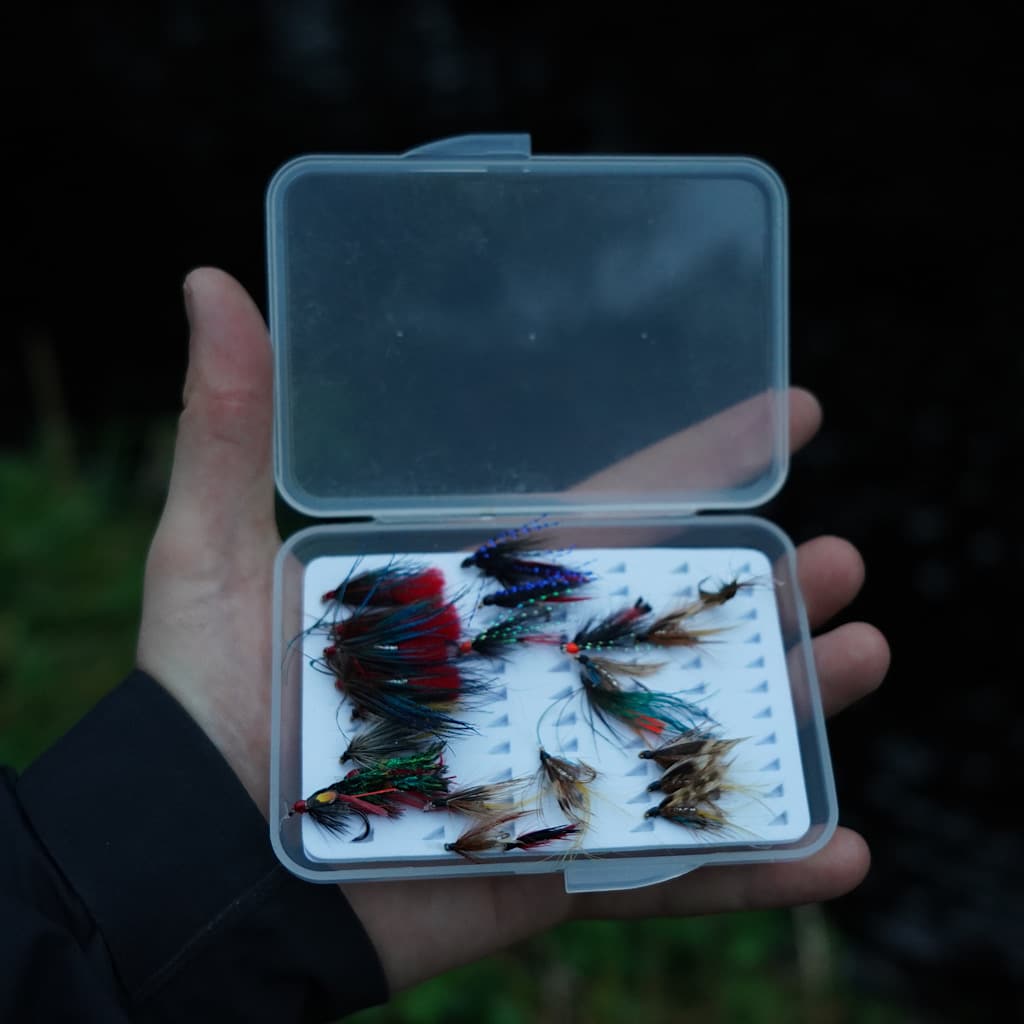 Many times, I've relished a traditional Welsh cawl, a hearty vegetable soup (for those not familiar with Welsh cuisine), before embarking on a day of casting upon the great Welsh rivers and the stunning coastline. The fish here are abundant and consistently put up an exhilarating fight when caught on the fly.
I've even landed some small pike on the fly during my recent trips. Wales offers a diverse range of fishing opportunities for any angler, and I can't wait to share more about this remarkable destination
Why Fly Fish in North Wales?
Beyond North Wales' stunning fly fishing opportunities, it boasts a rich culture of friendly individuals who enhance your fly fishing experience. In almost every fly fishing shop I visited during my trips, local anglers were immediately helpful and generous with valuable information, sparing no effort to make your visit enjoyable.
10 Best Rivers For Fly Fishing in North Wales
Fishing in North Wales offers an abundance of diverse water types to explore. Northern Wales, in particular, is home to a robust population of trout and salmon, making it an excellent destination for fly fishing in its pristine waters. These rivers are renowned for superb fly fishing experiences, especially during June to August.
River Dee
The River Dee is renowned for its salmon, and it is where a whopping 61lb salmon was caught from a pool named 'Drum Pool'. This river is conveniently located near Llangollen, a stunning town situated on the river bank of the Dee River.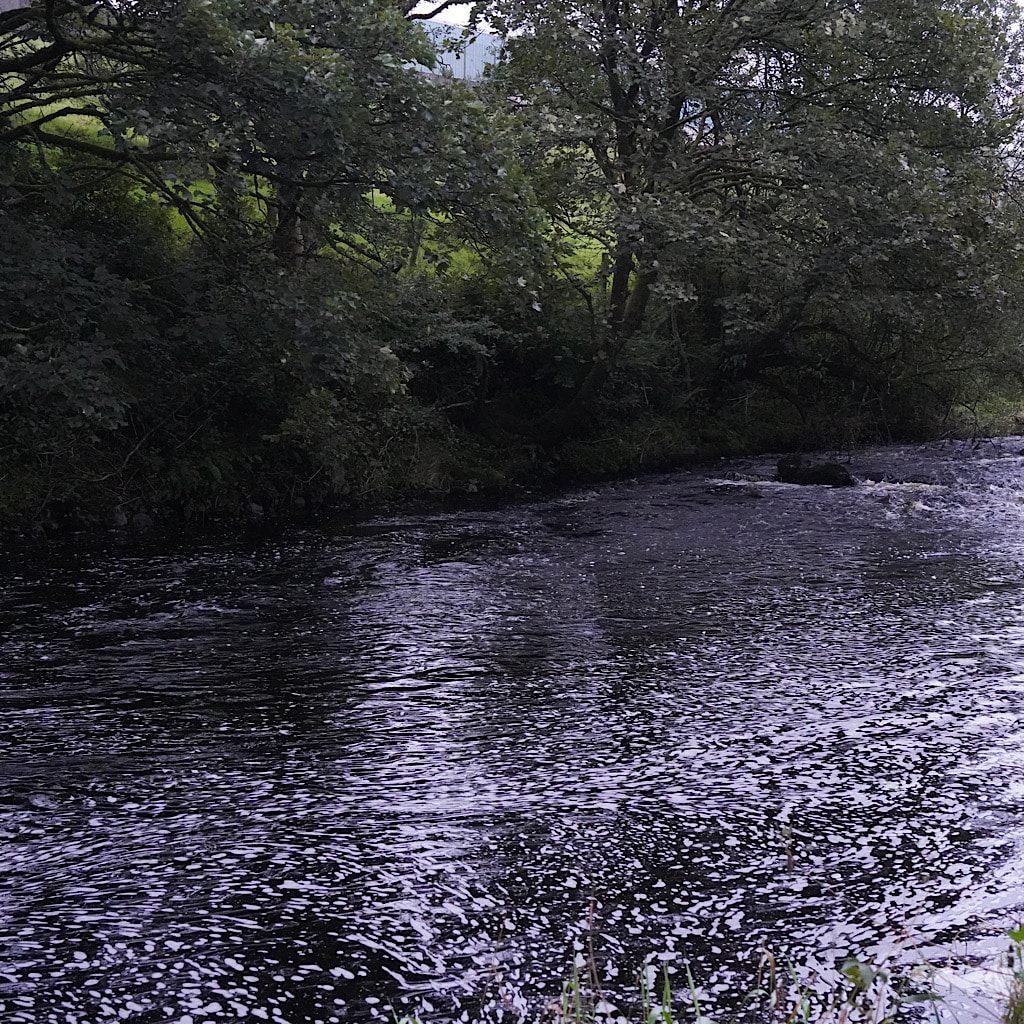 A 4×4 vehicle is not necessary to access this river. It offers a variety of water conditions for both beginners and pros, from gentle flowing stretches to fast-flowing runs. Nymphs and dry flies are often used along this river, with notably good streamer fishing when the conditions are correct.
River Conwy
The River Conwy is well known for its sea trout, or "sewin," as they are called locally. It should be noted that fly fishing at night in this river is the best chance to catch them.
This river can be accessed without the requirement of a 4×4 vehicle. Wet flies and streamers are popular among most fly anglers on the Conwy. Some of the river is well overgrown, however the local anglers usually clear popular fishing spots at the start of the season.
River Mawddach
Along with being a fantastic place to catch trout, the River Mawddach is also occasionally the site of sightings of the endangered and protected otter. The River Mawddach is not far from the town of Dolgellau, known for its superb wildlife walks.
The river Waddach fishes well with a variety of flies including the traffic cormorant and mckay damsel. There is no requirement for a 4×4 vehicle when accessing this river.
River Dovey
A UNESCO-designated region, that works to protect and preserve cultural and natural heritage sites, includes the River Dovey. While trout fishing you can take in the stunning view surrounding the river.
The River Dovey is a short distance from Machynlleth, a fairly small town in Wales and it is reachable without an offroad vehicle. This river is recognized for its dry fly fishing, where sedge and emerger patterns work well to catch trout. The river is good for children and beginners who require a more open casting environment.
River Clwyd
The river Clwyd is well known for its superb trout fishing, giving anglers in Wales a chance to pursue this sport species. The River Clwyd is conveniently situated and may be accessed without a 4×4 vehicle because it is close to the town of Rhyl.
The lower part of the river Clywd is a good location to catch both salmon and sea trout.
River Elwy
The River Elwy is well-known for its sea trout run. This river is conveniently located close to St. Asaph, a very small city in Wales, and is reachable without an off-roading vehicle.
Small streamers such as the jig bugger in the color olive and nymphs with color patterns such as brown and green are frequently used by anglers on this river. Furthermore, the river has some open sections perfect for beginner anglers and some sections that require roll casting.
River Aled
The River Aled, which is a designated Site of Special Scientific Interest offers a superb opportunity to see a variety of uncommon bird species as well as some great fly fishing opportunities. This river is situated close to Denbigh, home to Denbigh castle, and doesn't require an off-roading vehicle.
Successful flies frequently used on the river aled are traditional flues like the olive spider and peter ross. The river Aled is okay for beginner anglers, there are enough open stretches that back casts are possible as well as some smaller areas that require nymphing and roll casts.
River Alwen
The River Alwen is a great spot to practice both fly and coarse fishing. It's a fantastic location for fishermen seeking variety due to its good stocking of rainbow trout in its nearby reservoir as well as having plenty of perch that can be targeted on the fly.
The River Alwen is close to the village of Pentrefoelas, known for its stunning walks, it is reachable from towns without the need of an offroading 4×4 vehicle. Some superb fly options for this river are egg-sucking leech and colorful streamers for perch.
River Gwenfro
A not-so-common river, In North Wales, is the River Gwenfro. This river is located close to Wrexham. It isn't very large but has a surprisingly large population of brown trout in it.
This river is fairly isolated meaning you will have plenty of peace while out fishing on it. The beauty of this location is accentuated by the opportunity for anglers to observe a diverse range of bird species along it's riverbanks.
River Clywedog
This smaller river has a mile and a half of fly fishable water. It has some decent brown trout in it as well as being relatively easy to access. A variety of techniques are permitted on this river and a Teal and Green works well.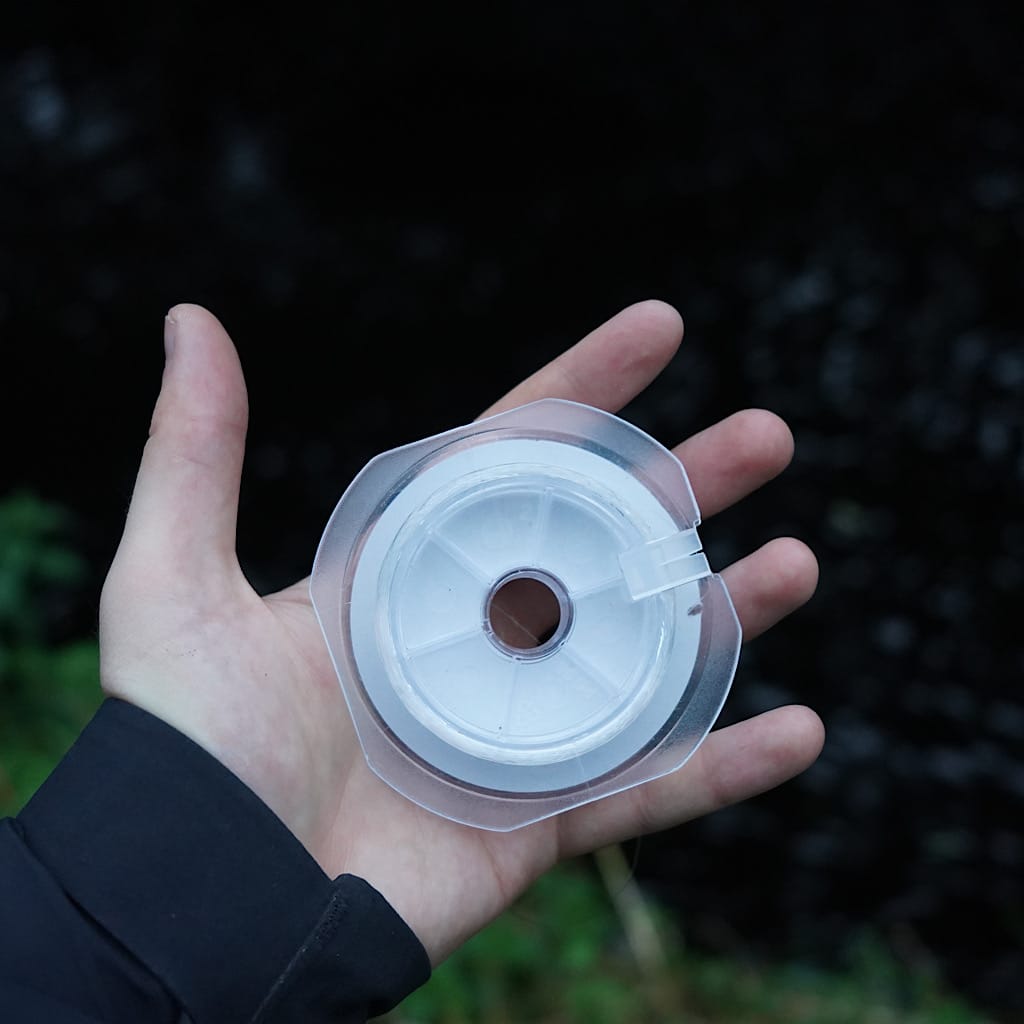 The Clywedog River fishes well at sunset, as it is known for its great rise on long summer nights. There is no requirement for a 4×4 to access this small river.
5 Best Stocked Lakes For Fly Fishing in North Wales
Wales is not only blessed with a great number of fishing rivers, but it also boasts some superb rainbow trout fisheries. In this section, I will discuss well-maintained, reasonably priced rainbow trout fisheries that you can enjoy for fly fishing in Northern Wales.
Graiglwyd Springs Trout Fishery
Graiglwyd Springs Trout Fishery offers cozy cabins with hot tubs for overnight stays, making it an ideal choice for anglers seeking a delightful fishing experience. The friendly staff is highly accommodating, and this fishery has even seen double-figure fish caught in its serene lake.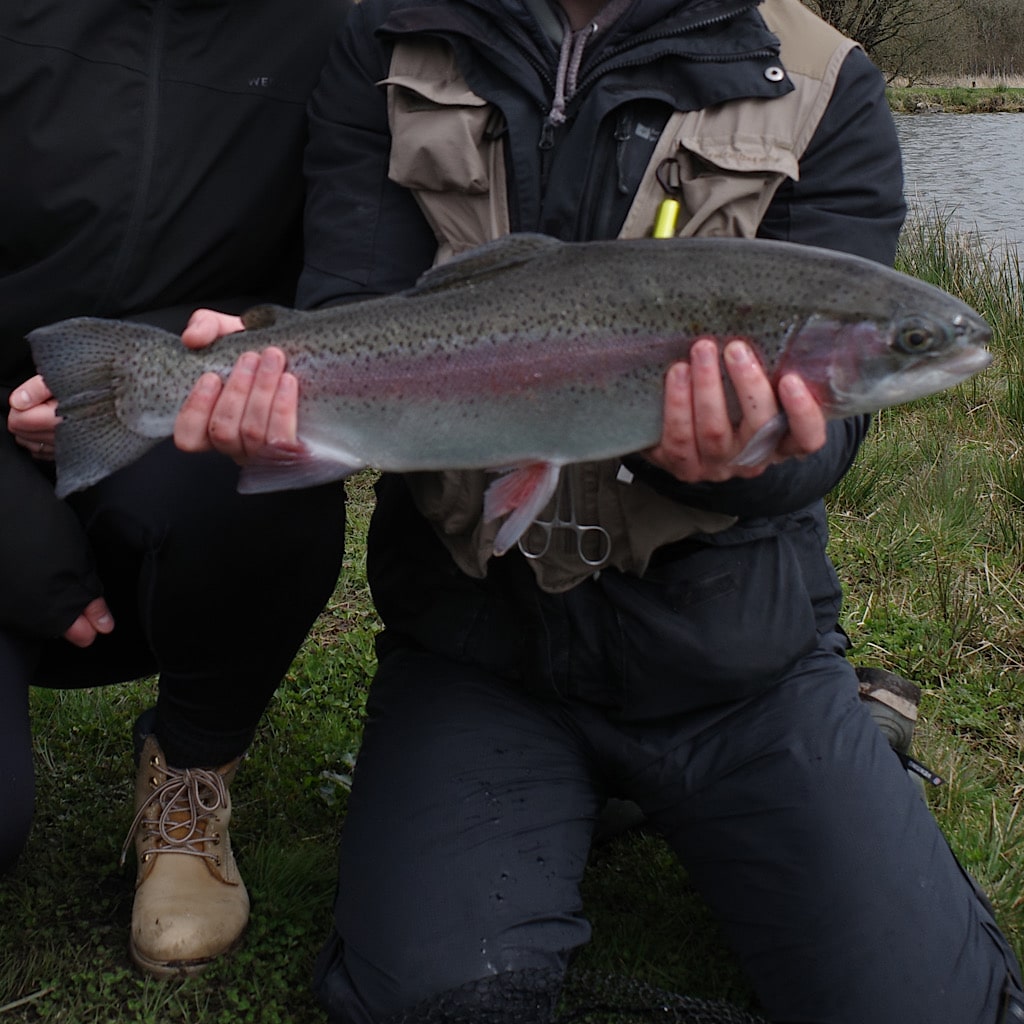 Tan-y-Mynydd Trout Fishery
Tan-y-Mynydd Trout Fishery boasts a diverse selection of fishing spots and a plentiful stock of rainbow trout. Whether you're a novice or an experienced angler, this fishery caters to anglers of all skill levels. In addition to its impressive rainbow trout population, you can also find sizeable brown trout in this lake.
Wal Goch Fishing
Wal Goch Fishing, owned by the welcoming Phil, may not be massive, but it holds a substantial number of trout. If you're in pursuit of superb rainbow trout fishing, this well-stocked lake is the perfect choice.
Llandegla Fishery
Llandegla Fishery provides an overnight camper site, making it convenient for anglers looking to fish for multiple consecutive days. With on-site dining options, this fishery ensures you won't go hungry after a day of fly fishing. Overall, it has garnered positive reviews from visitors.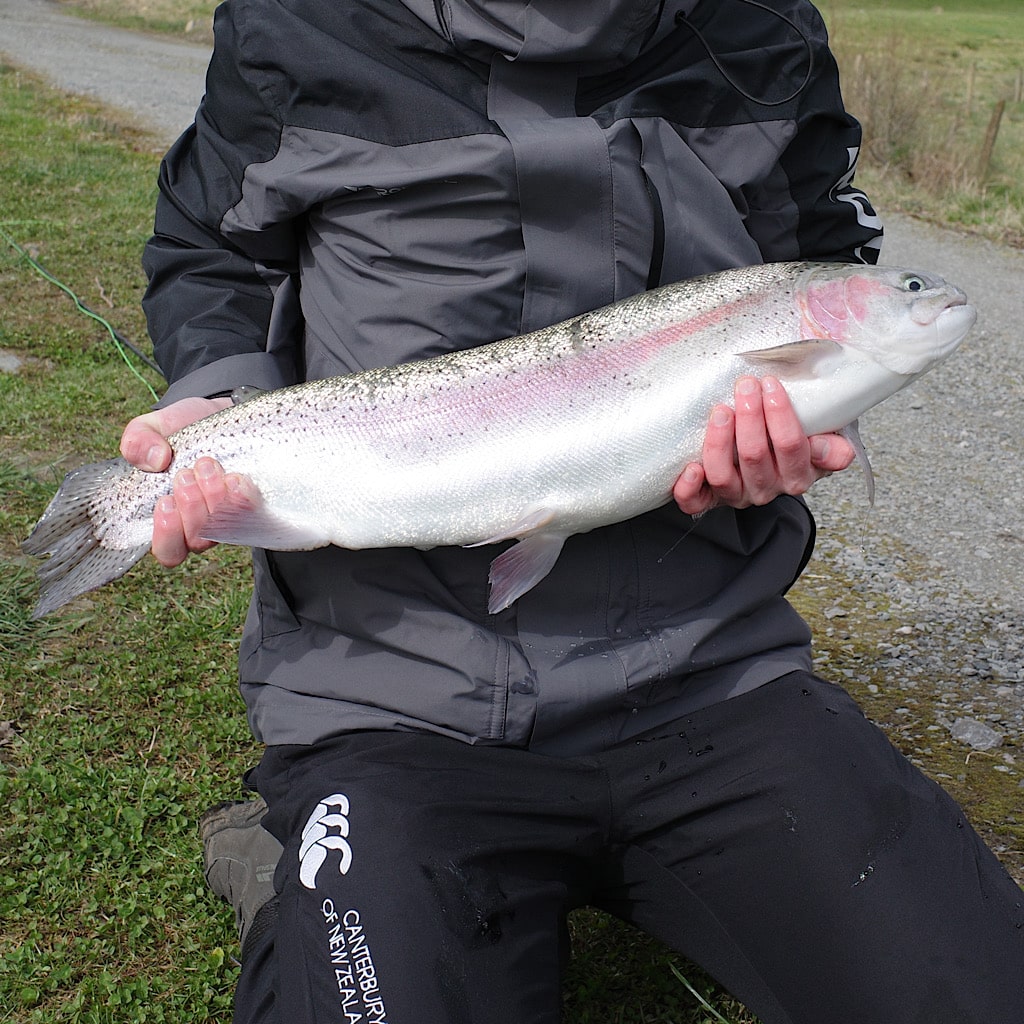 Traws Lake
Traws Lake, a large reservoir, is home to a generous stock of rainbow trout. This expansive lake offers an excellent learning environment for novice casters to practice their skills, thanks to its size and various fishing spots that allow anglers to explore and experiment.
5 Best Natural Lochs For Fly Fishing in North Wales
In addition to North Wales' abundant rivers and stocked trout lakes, the region also boasts some excellent natural lakes for targeting wild brown trout. In this section, I'll delve into the top five spots for pursuing these native brown trout lakes in Northern Wales.
Llyn Brenig
Llyn Brenig is a natural lake situated in Northern Wales, near Denbigh Moors.
It boasts a healthy population of brown trout that can be targeted from the lake's shores.
The black fritz fly is particularly effective for fishing here. Access to this lake doesn't require a 4×4 vehicle, making it beginner-friendly for anglers.
Ffynnon Lloer
Ffynnon Lloer is a lake nestled in the Carneddau mountains near Snowdonia. This lake is home to a substantial stock of brown trout, making it ideal for fly fishing enthusiasts.
The surrounding mountains offer excellent hiking opportunities. The diawl bach fly works well here, and while it's suitable for beginner anglers, be mindful of potentially challenging climbs depending on your chosen route to the lake.
Llyn Crafnant
Llyn Crafnant is a big lake situated in the Northern Mountains of Wales. This lake is home to some impressive brown trout, making it a prime spot for fly fishing.
Flies like the Invicta and black pennel are known to be effective. There's no need for a 4×4 vehicle to access the lake, and it's welcoming to beginner fly fishermen due to its open setting.
Llyn Cwellyn
Llyn Cwellyn is a sizable reservoir in Northern Wales, renowned for brown trout fishing. It mainly serves as a water source for Gwynedd but is also an excellent fishing destination.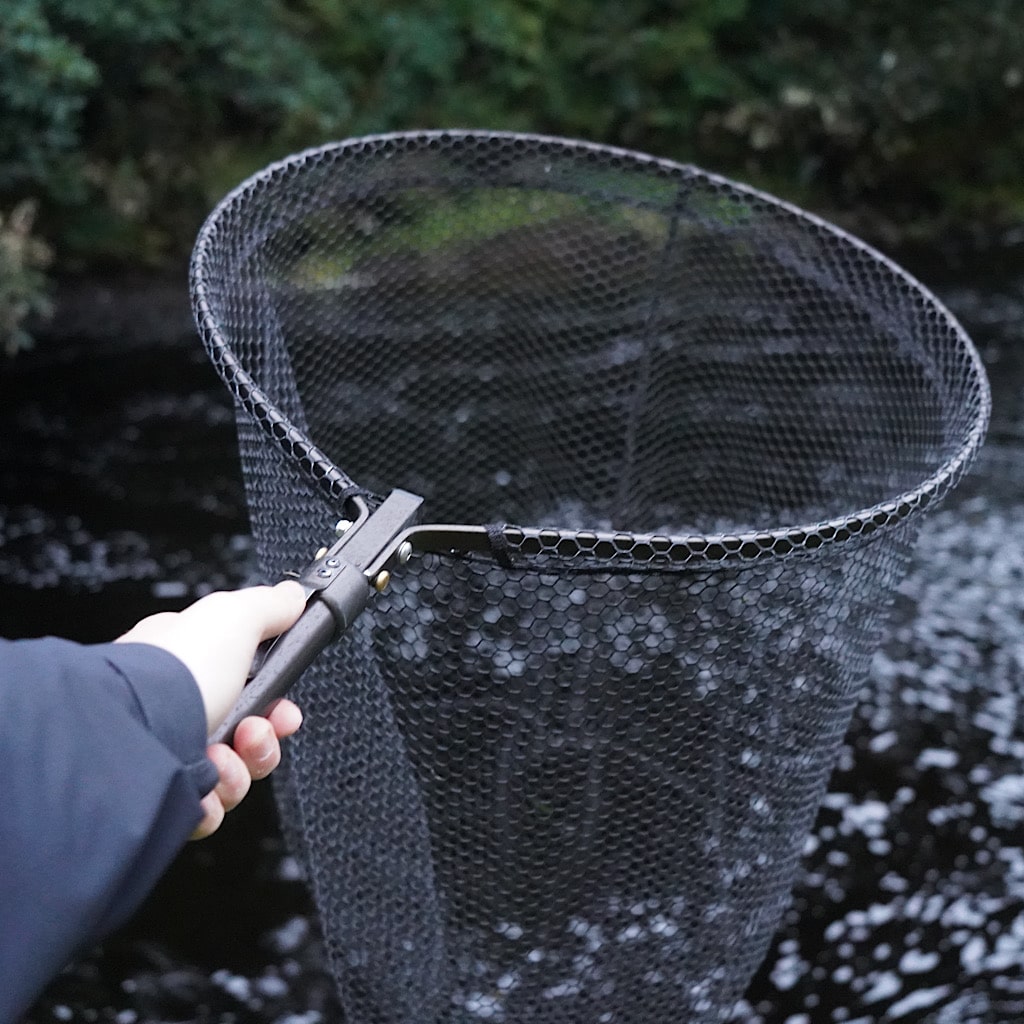 Olive buzzers and nymphs are known to yield good results in the right conditions. You don't need a 4×4 vehicle to access this reservoir, and it's suitable for beginner anglers since no roll casts are required.
Llyn Coron
Llyn Coron is an 80-acre natural still-water lake with plenty of fish to target. It offers stunning views of Snowdonia, Wales' famous mountain range, and is known for its sea trout and brown trout populations.
You can easily access this lake without the need for an off-road 4×4 vehicle, making it accessible to all anglers, including beginners. The claret bumble is a proven fly pattern that works well when fishing here.
Fly Fishing in North Wales Regions
Conwy and Snowdonia Region
In the Snowdonia and Conwy region, you will find many pristine lakes and rivers in which you can target wild brown trout and Atlantic salmon. This region includes the famous river Conwy which is renowned for being one of the best fly-fishing rivers in all of northern Wales.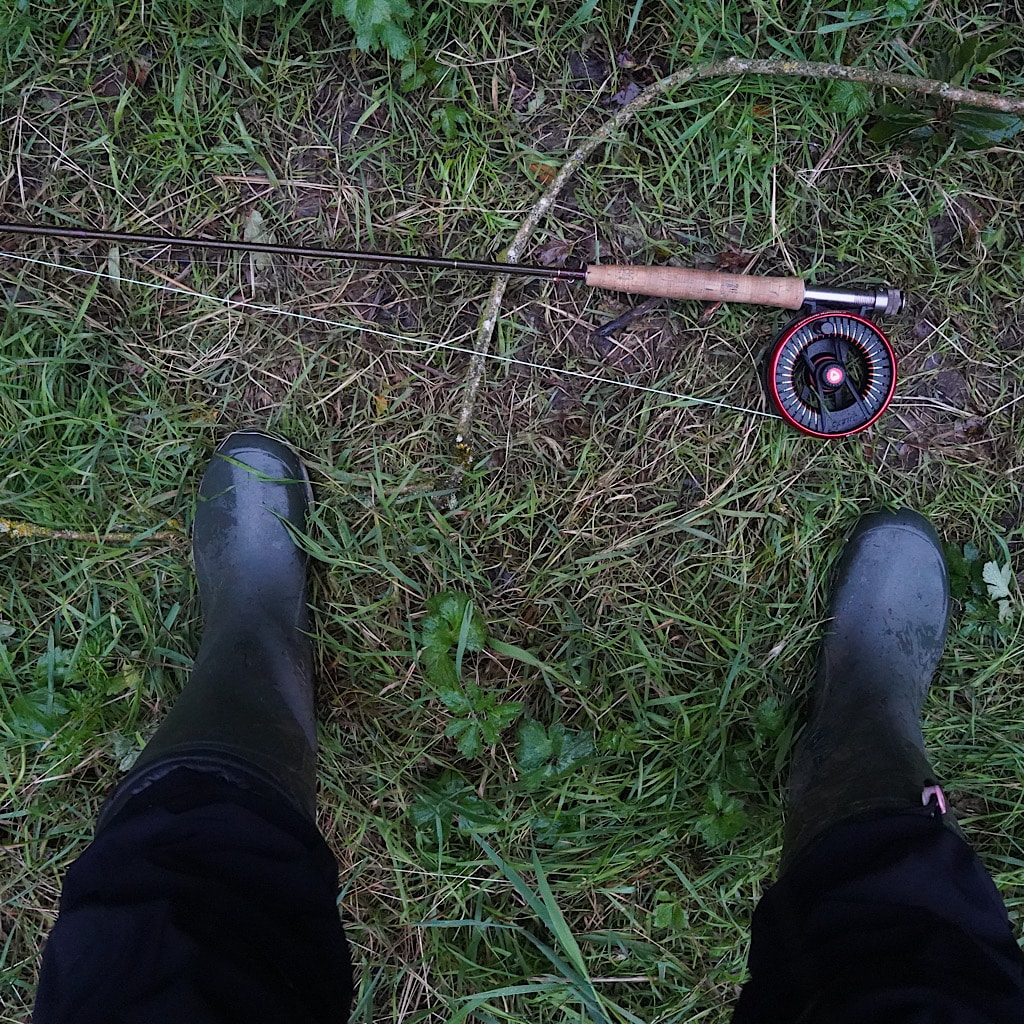 In this region, thick forests and towering mountains are abundant along the waterway making for a unique angling experience. As well as the great natural fishing this region is perfect for some rainbow trout fishing in pay lakes.
Anglesey Coastal Waters
North Wales's fishing is at its best on the coast specifically along Anglesey. Whether you target sea trout, sea bass, or mackerel on the fly the Angelsey coast is abundant with opportunities.
The Anglesey coastline is a unique fishing destination due to its many intricate caves, coves, and beaches making it super for a wide range of fishing experiences. Many angles often enjoy kayak fishing for the larger pollock of the Anglesey Coast.
Dee Valley and the Welsh Borders
Dee Valley and the Welsh Borders are known for fast-flowing salmon fishing. It has a river named the "Dee River" which is often described as having the most prolific salmon fishing on the island.
Sea trout can be often found in this region with some double-figure fish being caught on occasion, all while offering breathtaking countryside scenery along the riverbanks.
Llyn Peninsula and its Lakes
Llyn Peninsula and its Lakes are superb for targeting pike on the fly, as well as having great brown trout fishing.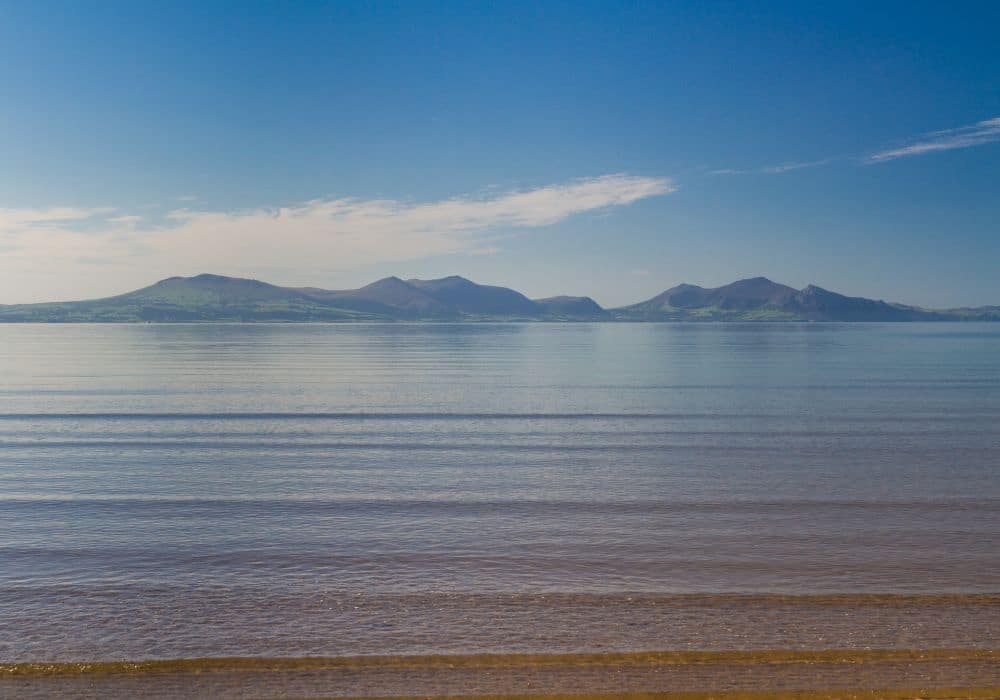 This region is particularly popular during the summer months, as it sits adjacent to the Irish Sea, where you can expect an abundance of mackerel during July and August.
North Wales Fly Fishing – Fish Species
North Wales fishing is not just renowned for its vast water abundance but also for the diverse range of fish species that you can target with fly fishing techniques. In this section, I will delve into the best species to pursue on the fly in North Wales.
Brown Trout
Brown trout are the preferred game fish for fly fishing in North Wales. They are widely distributed and provide an exciting fight with the right gear. Unlike farmed rainbow trout found in closed-off lakes, brown trout offer a more robust challenge as they constantly battle the river's current, ensuring their fitness.
Atlantic Salmon
Atlantic salmon are the most sought-after fish in North Wales. They can reach impressive sizes and offer an exciting challenge for fly anglers. However, they are not recommended for beginners, so consider hiring a guide if you aim to catch your first Atlantic salmon in Northern Wales.
Rainbow Trout
Rainbow trout, while not native to North Wales, are abundant in most stocked lakes. These fish grow quickly due to fish farm feeding practices and can provide a fun fishing experience. They are an excellent choice for beginner anglers or young enthusiasts who may lack the patience for other types of fly fishing.
Pike
Pike is a challenging yet rewarding target for fly fishing in North Wales. Known for their ferocity and powerful pulls, catching pike requires expertise. It is strongly advised to enlist the help of a guide, especially if you haven't caught a pike before. Handling them out of the water is tricky and necessitates specific tools like landing mats and pike forceps.
Mackerel
Mackerel are one of the easier saltwater species to catch on the fly. They are recommended for anglers looking to experience something unique. Mackerel provide a surprisingly strong fight for their size, and it's possible to hook multiple fish at once when using a dropper.
Pollock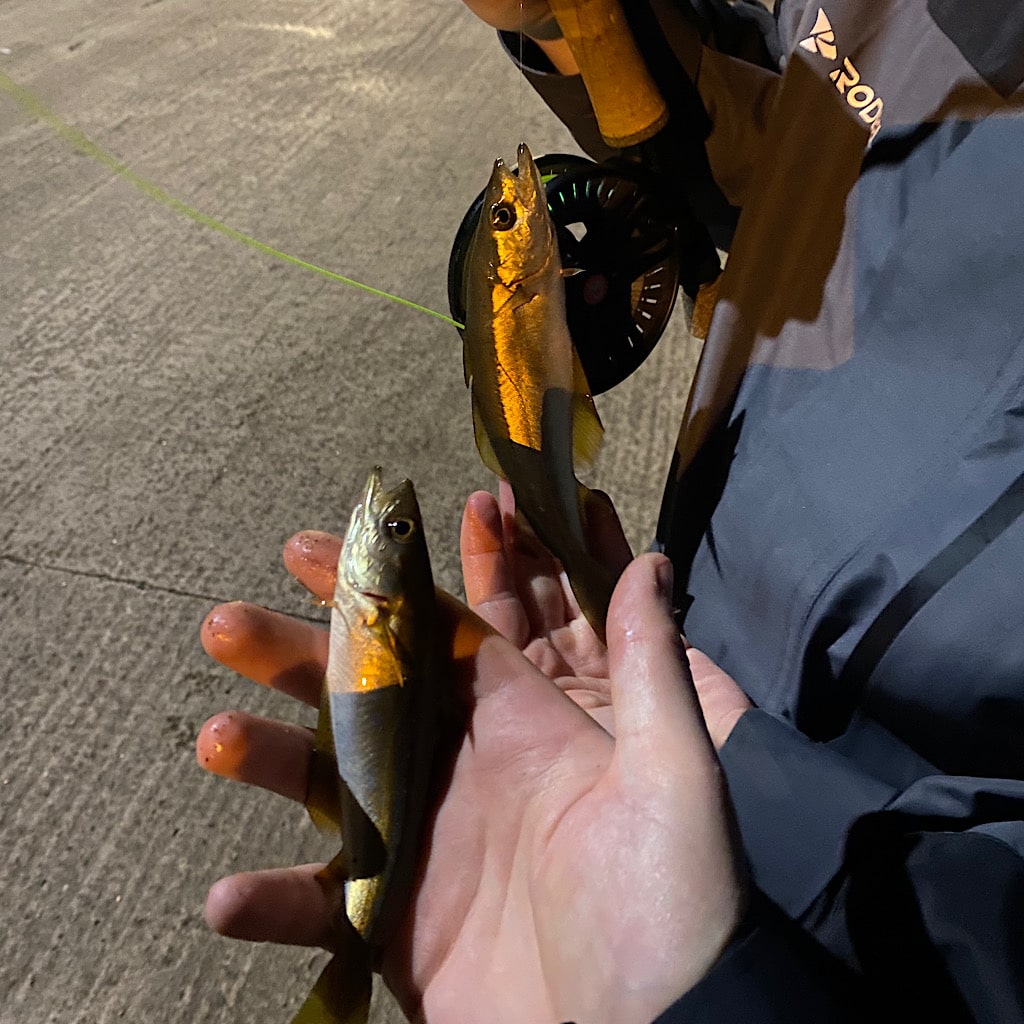 Pollock can grow to substantial sizes in Northern Wales. Most fly anglers use sinking lines and kayak fishing to target larger specimens. They can easily reach double figures in weight. Pollock put up a great fight on saltwater rods and is typically found around rocky deep-water areas, shipwrecks, or underwater structures.
Sea Bass
Sea bass are another prized target in North Wales, offering an exciting fight for fly anglers. Some instances involve saltwater bass striking flies on the water's surface, displaying power and aggression. Targeting sea bass is highly recommended, not only for their fighting ability but also for their stunning appearance.
Mullet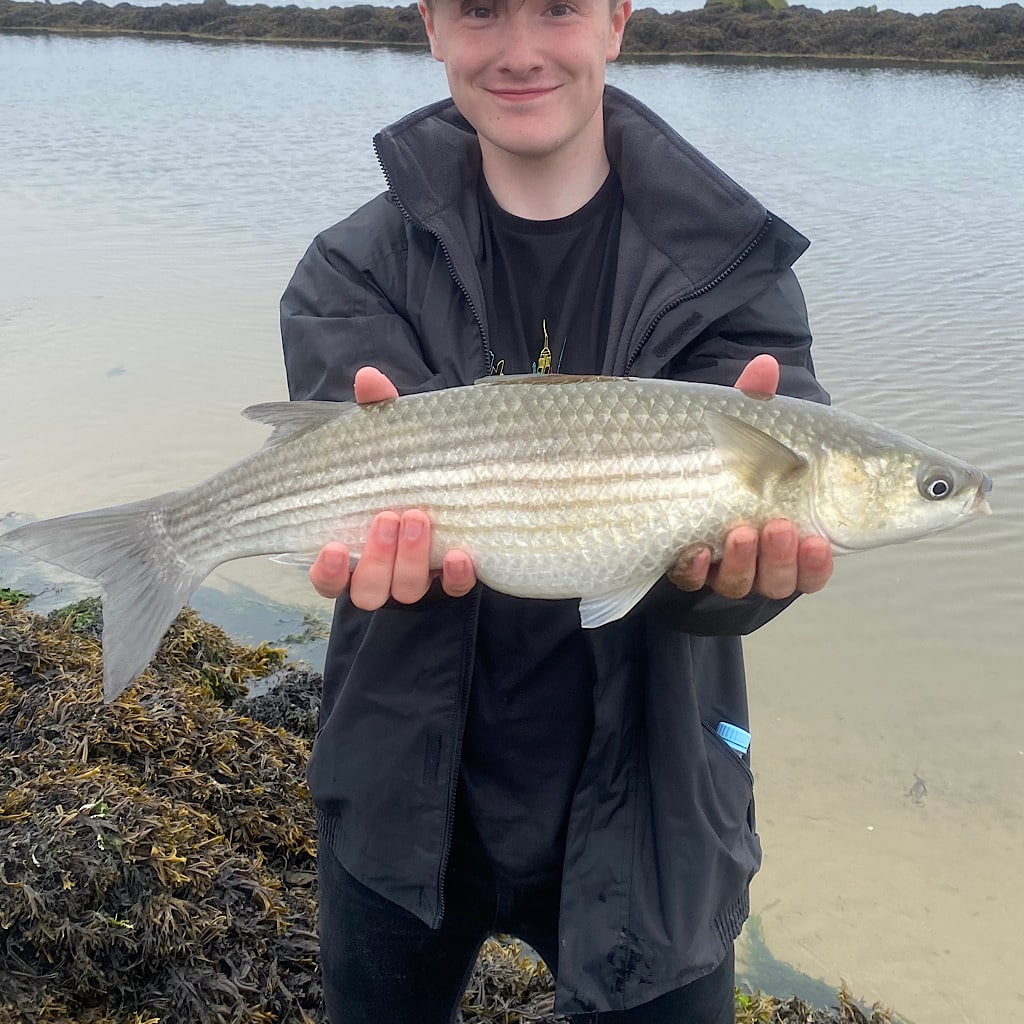 Mullet are pound-for-pound among the most challenging fish to catch on the fly in North Wales, rivaling Atlantic salmon in this regard. They are often selective eaters, and fishing on hot days or using bread bait to chum the water can increase your chances of success.
Sea Trout
Sea trout are essentially brown trout that have spent time at sea before returning. They take on a silver hue and are considered a prized catch for fly anglers. Targeting them is best during July when they are most active, often in estuaries or near piers.
More on Fly Fishing Different Species of Fish:
Best Flies For North Wales
In this section, I will cover the best flies to use while fishing in Northern Wales.
Dry Flies
In this section, we will discuss the best dry flies to fish in North Wales.
CDC Elk: High-floating, great for caddis and mayfly hatches, natural/olive colors.
Adams: Versatile for mayflies and caddis, gray/brown variations.
Blue Dun: Matches blue-winged olive hatches, gray-blue color.
March Brown: Ideal for March Brown mayflies, brown/tan shades.
Deer Hair Peacock: Stoneflies/terrestrials, brown/black options.
Wet Flies
In this section, we will discuss the best wet flies to fish in North Wales.
Coachman: Classic, imitates nymphs/emergers, red/peacock.
Dunkeld: Dark caddisfly larvae/pupae, brown/red colors.
Mallard & Claret: Dark-bodied mayflies, mallard/claret hues.
Olive Dun: Olive mayfly stages, olive/brown options.
Teal Blue & Silver: Provokes predatory strikes, blue/silver.
Streamers
In this section, we will discuss the best streamer flies to fish in North Wales.
Cormorant Red Holo: Flashy, triggers aggressive strikes, red holographic.
Black & Blue Taddy: Targets aggressive predators, black/blue.
Black Woolly Bugger: All-purpose streamer, effective in black.
Dancer Yellow: Yellowish baitfish/fry, bright coloration.
Jenkins UV Orange Cormorant: UV-enhanced, visible in low light.
Nymphs
In this section, we will discuss the best nymphs to fish in North Wales.
Nugget Olive & Green: Caddisfly pupae, olive/green combo.
Pheasant Tail: Versatile for mayflies/stoneflies, earthy colors.
Mayfly Brown: Brown mayfly nymphs, brown/tan choices.
Red Neck: Mimics red midge larvae, eye-catching red body.
Grayling Pink: Attracts grayling, pink coloration.
Saltwater Flies
In this section, we will discuss the best saltwater flies to fish in North Wales.
Sparkle Minnow Blue: Targets predatory saltwater species, blue/flashy.
Clouser Black: Classic baitfish imitation, black/white contrast.
Pillow Talk: Resembles shrimp/crabs, tan/brown tones.
Soft Minnow Brown: Versatile for saltwater species, brown color.
Surf Candy Olive: Imitates slender baitfish, olive color.
Find The Best Flies For Any Fishing Scenario:
North Wales Fishing Season
The prime time for fly fishing in North Wales is from June to late September. During these months, fish migration is at its peak, and the warmer water temperatures attract fish from overseas.
North Wales Fly Fishing in June
In Northern Wales, fishing starts to pick up during June. Brown trout fishing becomes more prevalent, offering opportunities to target hatches during warmer sunsets when many flies land on the water.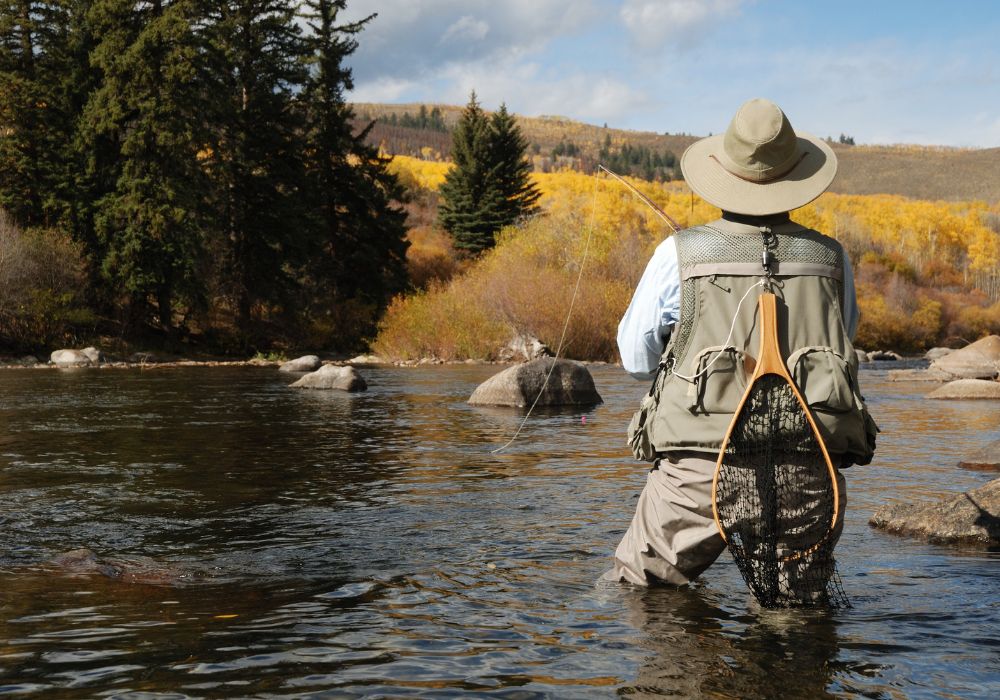 This holds true for both rivers and lakes.
North Wales Fly Fishing in July
During July, fishing in North Wales, particularly along the Irish Sea, tends to be quite good. Many mackerel have arrived along the coast, and there's also a possibility of catching the occasional sea bass.
North Wales Fly Fishing in August
In August, Northern Wales becomes a fishing hotspot. Salmon are abundant in the rivers, brown trout fishing remains consistent, and the saltwater is bustling with life.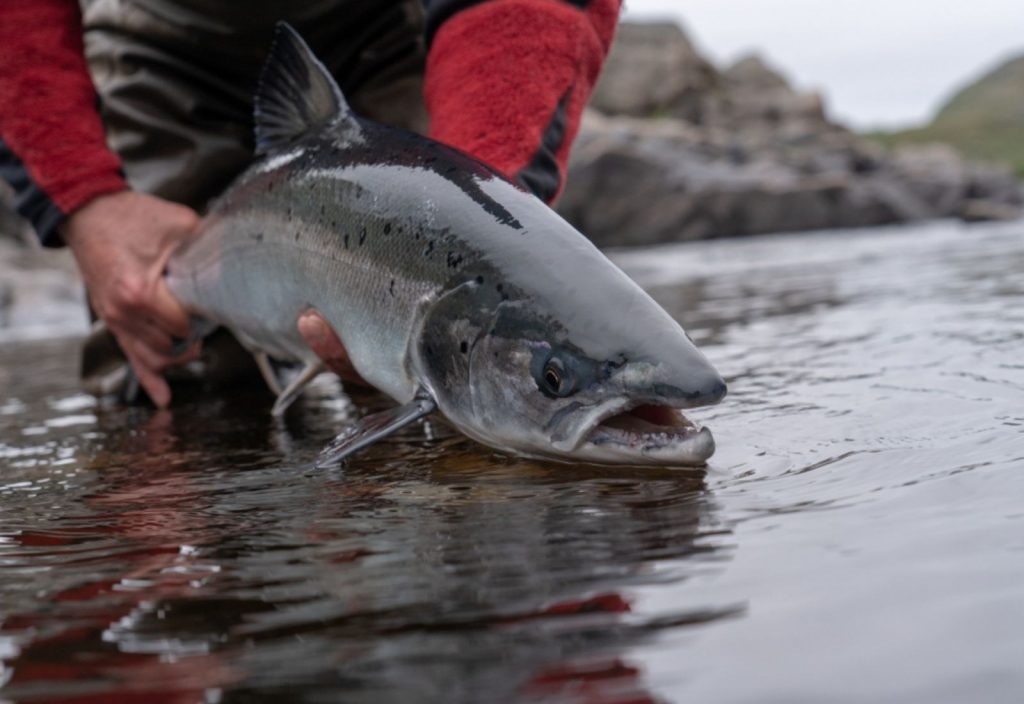 Whether you're targeting large pollock, coalfish, or mullet, August offers opportunities to catch almost any Welsh species.
North Wales Fly Fishing in September
Towards September, the fishing remains excellent, but it marks the last chance to catch most saltwater species except for sea bass, which continues through October. Note that depending on the river you fish for salmon and trout, some seasons close earlier, typically around September, so please consider this when booking a trip.
North Wales Fishing Report
During my last fishing trip to Wales, I ventured into the sea with a fly rod and used an olive Surf Candy. I had a successful outing, landing impressive pollock and small coalfish.
The fish were remarkably aggressive about two hours before high tide, actively pursuing shoals of smelt. Casting directly over these shoals proved to be highly effective.
While the fish put up a great fight, they were relatively easy to handle, especially the pollock due to their manageable size. I quickly took pictures with them and released them back into the water to ensure they could be caught another day.
Best Fly Shops in North Wales
In this section, we will discuss some of the fly fishing shops that you can find in Northern Wales.
The Fly Shop
Online – Based in North Wales
Email: info@theflyshop.co.uk
Website: theflyshop.co.uk/
Phone Number: +44 1745 825518
The Fly Shop is an online-based store with its roots in Northern Wales, specializing in a diverse range of top-notch fly fishing gear. Their offerings include boxed fly selections, gift cards, hooks, and rods, all meticulously crafted to cater to the unique fishing conditions of North Wales waters.
Foxon's Tackle Ltd
Foxons Tackle stands as the premier fly fishing store for game fish enthusiasts in North Wales. With an extensive selection, they are your one-stop shop for all your fly fishing needs, offering a wide range of products and the capability to source anything specific you may require for your fly fishing endeavors.
North Wales Fly Fishing Licenses
These licenses come in various durations, including 1-day, 8-day, or 12-month options.
Additionally, there are discounted rates accessible for individuals aged 66 or older and those with disabilities, making it more accessible to a wider range of enthusiasts.
The fees for these licenses are as follows:
For a 1-day license, it costs £6.60 for trout and coarse (up to 2-rod), and £12.60 for salmon and sea trout. An 8-day licence is priced at £13.20 for trout and coarse (up to 2-rod), and £28.30 for salmon and sea trout. For a 12-month license, the fees are £33 for trout and coarse (up to 2-rod), £49.50 for trout and coarse (3-rod), and £86.10 for salmon and sea trout.
Fly Fishing Guide Services in North Wales
In North Wales, you'll find numerous excellent fishing guides who can enhance your fishing experience. In this section, we'll explore some of the top options to make the most of your fishing journey in North Wales.
James Waltham
Email: james@jwflyfishing.co.uk
Phone Number: 01745710109
James primarily focuses on fly fishing in rivers throughout North Wales. He can save you time by purchasing your fishing license for you as well as help you catch more trout, grayling, and even salmon.
Fresh Salt Guiding
Email: fsguiding@gmail.com
Phone Number: 07919 280679
Fresh Salt Guiding, based in Northern Wales, is a group of guides that offers a wide variety of fish species to target. They assist fly anglers in pursuing both freshwater and saltwater fish, such as salmon, mullet, and bass.
Hey Day Fly Fishing School
Hey Day Fly Fishing School is located in Northern Wales, providing both single and double-handed fly fishing instruction, along with river guiding for species such as Atlantic salmon, grayling, and trout. They offer full-day and half-day packages.
Fly Fishing Lodges in North Wales
In this section, we will explore some top-rated accommodations perfect for fly anglers in search of cozy places to rest before embarking on their morning fishing adventures.
Tree Tops bnb
Tree Tops B&B is one of the top-rated accommodations offering convenient access to a local rainbow trout fishery. If you're interested in fishing for stocked rainbow trout in North Wales and need an overnight stay, this could be your preferred location.
Shepherds Hideaway
Shepherd's Hideaway is situated near the banks of the River Elwy, the Clwyd, and Aled. It also offers access to excellent stillwater fishing spots and is just a short twenty-minute drive from the coast. Shepherd's Hideaway is well-equipped for anglers and is a pet-friendly accommodation
Garnffrwd Park
Garnffrwd Park provides a range of lodges and cottages for your stay while you fish in the northwestern part of Wales. These accommodations are conveniently located beside a large fishing lake, ideal for all your angling requirements. Additionally, it's relatively close to the coast, allowing you to easily travel for fly fishing opportunities.
Conclusion
Wales, as a whole, is a magical destination for fishing enthusiasts. Specifically, the northern region offers incredible saltwater fly fishing, excellent brown trout fishing, and superb Atlantic salmon opportunities.
I highly recommend Northern Wales, not only for its convenient access to a variety of fly fishing excursions but also for the warm hospitality of the locals and the wide range of amenities available in the area.
Amazon and the Amazon logo are trademarks of Amazon.com, Inc, or its affiliates.
As a part of the Amazon Associates Program and other affiliate programs, Into Fly Fishing® may receive a comission if you order products through links on this website.