As an Amazon Associate I earn from qualifying purchases.
Fly fishing in the area of London, despite its urban size, presents a wealth of promising opportunities. Whether your passion lies in game or coarse fly fishing, London caters to anglers of every type.
I am Daniel O'Neill, a devoted angler with more than fourteen years of experience in the world of UK fly fishing. In this article, we will embark on a journey to uncover the finest fly fishing locations nestled around the busy area of London.
My Experience Fly Fishing around London
I've had the pleasure of visiting London on multiple occasions and have consistently been amazed by the multitude of fly-fishing opportunities available in and around this bustling city.
Located approximately 35 miles inland from the sea, London isn't the go-to destination for saltwater fly fishing enthusiasts. However, based on my experiences, I can attest to the presence of superb rainbow trout fisheries, exceptional opportunities for catching resident brown trout, and an impressive range of pike that can be targeted with fly fishing techniques.
It's worth noting that sea trout are also abundant in the vicinity of London, and you can even find them in the mighty Thames River.
Why Fly Fish around London?
I wholeheartedly recommend fly fishing in the vicinity of London. It's not just about the exceptional fishing opportunities but also the fact that London provides a fishing experience that is truly one-of-a-kind and cannot be replicated elsewhere.
There's an intriguing and fantastic uniqueness in casting your line in such a vast urban city like London, making it an extraordinary and memorable experience for any angler.
10 Best Trout Rivers around London
The vicinity around London offers prime opportunities for river trout fishing. In the following section, I'll introduce you to my top ten recommended river locations where I discuss the pursuit of wild brown trout in this region.
The River Thames
The River Thames, which flows through the heart of London, is an unexpected oasis for fly fishing enthusiasts in the midst of the bustling city. It is conveniently accessible from a number of points throughout the city.
There are urban and rural areas along the River Thames, making for a distinctive fishing experience. As this river can fluctuate greatly, pay attention to tide timings for the most successful fishing experience.
For the Thames, the Clouser Minnow is a popular fly pattern amongst local anglers. The river Thames is home to a variety of species, such as perch, pike, and even chub.
The River Wandle
The River Wandle is a hidden gem in South London and provides a unique urban fly fishing experience. A 4×4 is not required because it is close to towns and has easy-to-use public transit.
Anglers on the Wandle often succeed using fly patterns like the Griffith's Gnat. The River Wandle's once-polluted waters have been cleaned up and are now teeming with trout.
The River Test
The River Test is a fly fisherman's heaven and one of England's most well-known rivers; it is located just outside of London yet is still easily accessible. A 4×4 is not required, and access is fairly easy. The slow-moving water makes it ideal for precise dry fly presentation.
To catch fish on the Test, use patterns like the Blue-winged Olive or the Mayfly. In addition to its brown trout and grayling, the River Test is renowned for its historic fishing cottages, some of which date back to the 19th century.
The River Itchen
Another well-known river close to London, the River Itchen, offers fantastic fly fishing opportunities. The stunning surroundings make the short drive from the city worthwhile.
The River Itchen had crystal clear water and stunning surroundings. Access is relatively easy and does not require a 4×4. For fishermen on the Itchen, patterns like the Klinkhammer work well. The River Itchen is credited with helping to create modern fly fishing, as it was here that the famous Halford's Dry Fly was developed in the late 19th century.
The River Lee (or Lea)
The River Lee, which flows through Greater London and Hertfordshire, is a secret urban gem for fly fishers. It is conveniently close to cities and accessible by public transport even without a 4×4.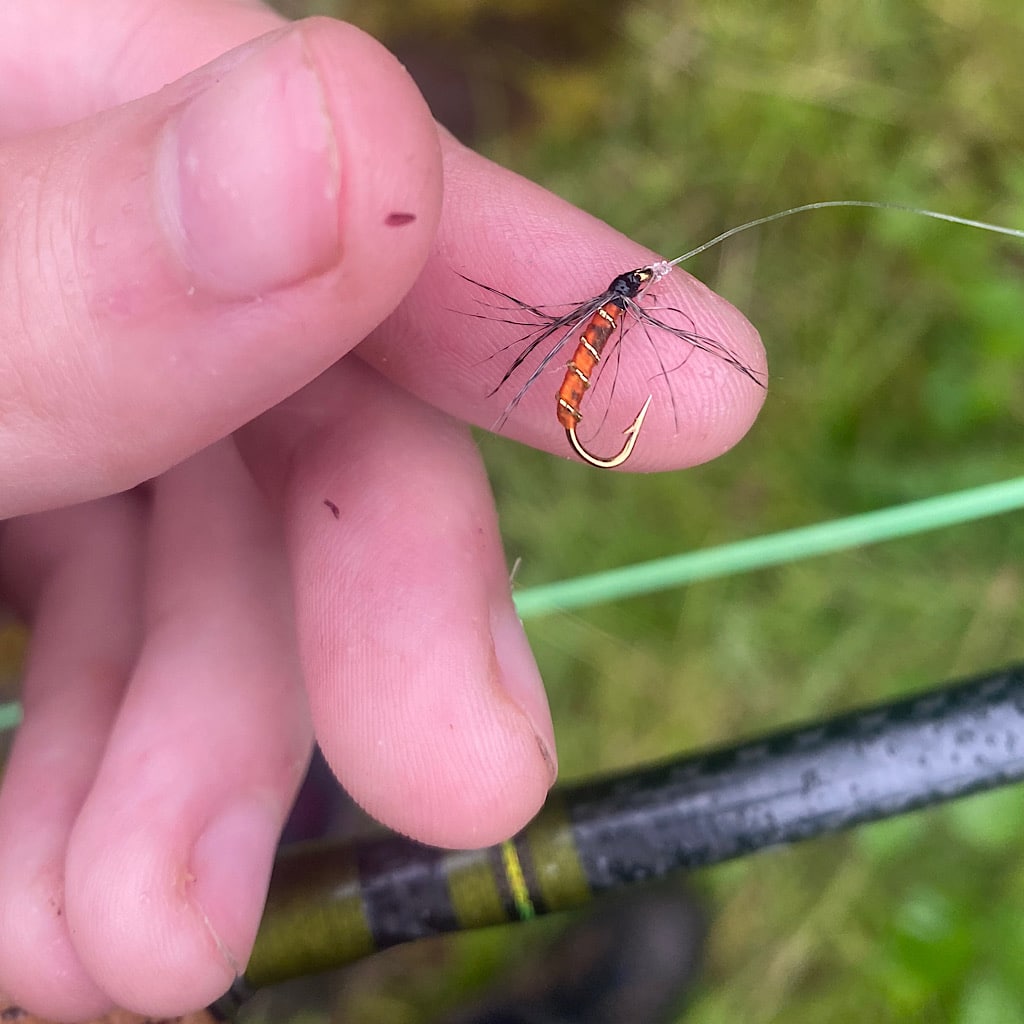 The water is often calm and the currents are controllable for nymphing. A popular fly pattern for the Lee is the Sedge. Many different species can be found in the River Lee. You might encounter kingfishers and water voles while fishing in this urban oasis.
The River Colne
The River Colne, which flows through West London and Buckinghamshire can be reached by car and is close to towns without a 4×4. There are urban and rural areas along the River Colne. The water is typically calm and the currents are often mild.
On the Colne, anglers frequently use the Elk Hair Caddis and Olive Dun patterns. The River Colne is a conservation area, and fly fishing helps support the preservation of this stunning natural environment.
The River Mole
Fly fishing on the River Mole, which meanders through Surrey and West Sussex, is relatively close to London. It is situated near some small local towns and a 4×4 is not required.
The body type of the River Mole includes both urban and more remote areas. Patterns like the Partridge and Yellow and the Zebra Midge work well. Brown trout and grayling are abundant in the River Mole, which makes it a perfect area for fly fishing.
The River Crane
The River Crane in West London is a notable urban river for fly fishers. It is ideally positioned close to towns and transportation centers, and a 4×4 is not necessary.
Anglers on the Crane often have luck using patterns like the Black Ant and the Griffith's Gnat. Significant restoration efforts have benefited the River Crane, and fishing in its urban canal can be fantastic sport for pike.
The Wey River
The River Wey, which runs through Hampshire and Surrey and is close to London, is a great place for fly fishing. It provides a calm getaway from the city's bustle and is accessible by car.
The body of the River Wey includes stretches through serene farmland. It is quite easy to access and does not require a 4×4. For successful angling on the Wey, try patterns like the Daddy Longlegs. Its banks are lined with lovely villages and historic water mills.
The Stort River
Fly fishing is a peaceful pastime that can be done close to London on the River Stort, which flows through Hertfordshire and Essex. There are portions of the River Stort's body that travel through rural areas.
Access is relatively easy and does not require a 4×4. Anglers on the Stort can catch fish using patterns like the Olive Dun and the Sedge. The River Stort is home to a variety of animals, including kingfishers.
10 Best Trout Lake Lakes around London
Contrary to what most people may believe, there is actually fantastic fishing to be had around London, as indicated by the large number of lakes in the surrounding area. In this section, we will delve into some of the local lakes where trout fishing as well as some superb coarse fishing is possible.
Hampstead Heath Ponds
Situated in the center of London, Hampstead Heath's ponds provide an exceptional opportunity for urban fishing. There is no need for a 4×4 to go to them from the city.
In these calm, open waterways, fly fishermen frequently use atlas worms suspended under a bung. Historical documents from the 17th century mention these ponds, which have long been a favorite hangout for anglers.
Walthamstow Reservoirs
East London's Walthamstow Reservoirs are a favorite fishing spot for local fly anglers. They don't need a 4×4 and are reachable via public transportation. Anglers of all skill levels can catch fish in this open area using a variety of fly patterns.
These reservoirs were built in the 19th century to supply drinking water to Londoners, but they have since turned into a tourist and fishing location.
Syon Park Lake
Syon Park Lake is situated in West London and is near the city centre. For brown trout fishing in this lovely, wide environment, traditional wet and dry flies frequently work well. When you're not fishing, you may explore the beautiful gardens and historic palace at Syon Park, which is the London residence of the Duke of Northumberland.
Shepperton Lake
Brown trout fishing is popular at Shepperton Lake in Surrey, a suburb of London. Public transport can get you there, and a 4×4 is not necessary.
In this open setting with good casting opportunities, anglers frequently utilize patterns like the damsel fly. Shepperton Lake is a multi-species angling destination since it has a wide variety of fish species, including carp and perch.
Virginia Water Lake
To the west of London in Windsor Great Park, Virginia Water Lake offers a tranquil environment for brown trout fishing. It can be reached by train and does not need a 4×4.
To provide a special cultural touch to your fly fishing experience, the lake has a magnificent 100-foot totem pole that was given to the area by Canada in 1958.
Wraysbury Reservoir
To the west of London, Wraysbury Reservoir is renowned for its brown trout fishing. Public transport can get you there, and a 4×4 is not necessary.
Pheasant Tail Nymphs are popular fly designs used by fly fishermen in this wide setting with great casting opportunities. The Wraysbury Reservoir has a fascinating past because the RAF's Dambusters Squadron tested the infamous "Bouncing Bomb" there in secret during World War II.
Frensham Great Pond
Frensham Great Pond, located in Surrey not far from London, is a Site of Special Scientific Interest.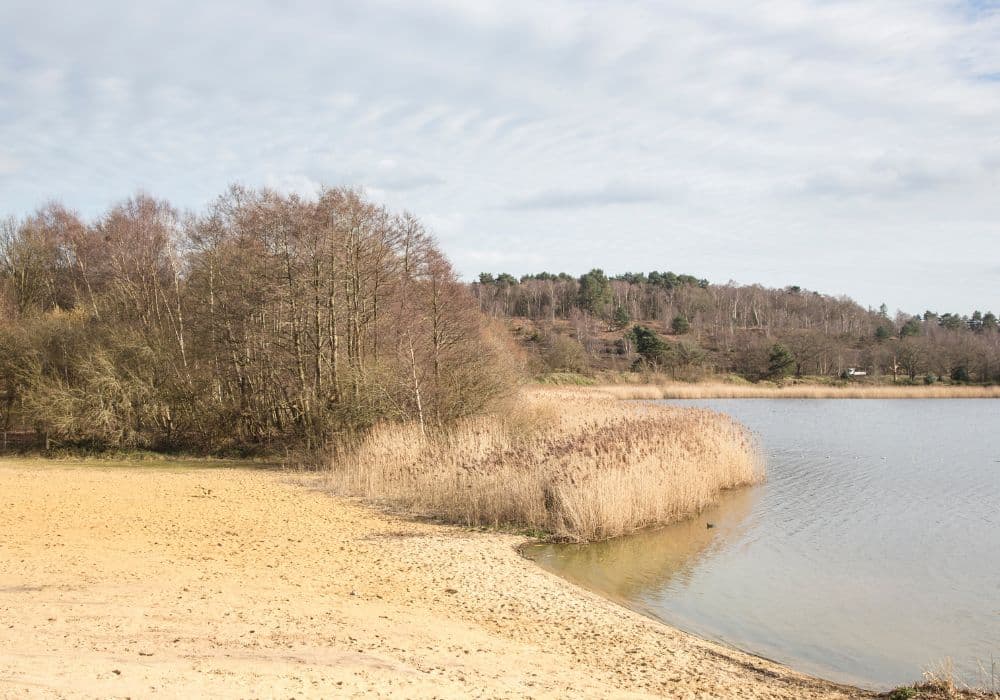 You could come across uncommon reptiles like the sand lizard and smooth snake in the nearby heathland while brown trout fishing. It's a location where fishing and conservation coexist, providing a special chance to see uncommon wildlife while fishing.
Stoke Newington West Reservoir
This reservoir, which is located in North London, is a good place to go brown trout fishing. No 4×4 vehicle is necessary, and public transport can get you there. The reservoir, which is a component of the Woodberry Wetlands nature reserve, offers fishermen a tranquil, natural setting right in the middle of the city.
Osterley Park Lake
Osterley Park Lake is a popular spot for brown trout fishing and is located in West London. It is simple to reach and does not require a 4×4. Your fishing trip will have a beautiful backdrop because to the lake's location within the spectacular Osterley Park and House estate, an 18th-century palace with gorgeous gardens. It should be noted that fishing is only permitted in the middle lake.
Stoke Newington East Reservoir
This reservoir, which is close to Stoke Newington West Reservoir, provides more options for fishing in North London. Public transport can get you there, and a 4×4 is not necessary. This reservoir, like its western counterpart, is a component of the Woodberry Wetlands natural reserve, offering a tranquil setting from the bustle of the city.
Saltwater Fly Fishing around London
You can find sea fish species up to the Thames tidal flood barrier in Woolwich, which is located in southeast London and is more than fifty miles from the North Sea. Remarkably, flounder and silver eels can also be found even farther upstream of this location.
Canvey Island
Canvey Island is approximately an hour and a half away from London's city center, situated at the base of the Thames.
It's an ideal location for saltwater fly fishing. You can catch fish species such as pollock, bass, and even mullet around Canvey Island.
Grays
Grays Wharf is an excellent spot for fly fishing, particularly when targeting bass. In this area, you can also catch other species like pollock, coal fish, and even pouting using fly fishing techniques. It's crucial to avoid obstructing any ships while fly fishing in the wharf and approach the water with extreme caution due to changing undercurrents.
Woolwich
Woolwich is relatively far inland, and many species tend not to venture much further than this point. However, Woolwich can be an ideal location, under the right conditions, for catching a personal best mullet. Mullet are known to feed and grow to impressive sizes around Woolwich, earning them the nickname "UK's bonefish" due to their fighting spirit.
Erith Pier
Erith Pier is the longest pier on the Thames and offers great opportunities during a flooding tide. Many microspecies can be caught on the fly around this pier, including pollock, whiting, garfish, and pouting. Keep in mind that this pier can get quite busy, so it's advisable to avoid it on weekends.
Southend on Sea
Southend on Sea boasts the world's largest pleasure pier, situated an hour and a half away from London. This pier is renowned for fantastic fishing, especially if you're interested in catching mackerel on the fly. For the best results, use a sinking leader and fish it two hours after high tide.
London Fly Fishing – Fish Species
There is a wide variety of fish that can be caught around London. In this section, we will focus on the most commonly targeted species for fly fishing in the London area.
Brown Trout
The primary target for fly fishing in the London area is the Brown Trout. London boasts numerous rivers and lakes that are home to these elusive fish. Brown Trout can be found feeding almost year-round, but it's essential to recognize that they are predominantly a seasonal catch.
Pike
Residing in the local lakes surrounding London, Pike can grow to impressive sizes and offer an exciting challenge for fly fishing enthusiasts. However, due to London's urban nature, Pike populations are often vulnerable to poaching, leading to a reduction in their numbers.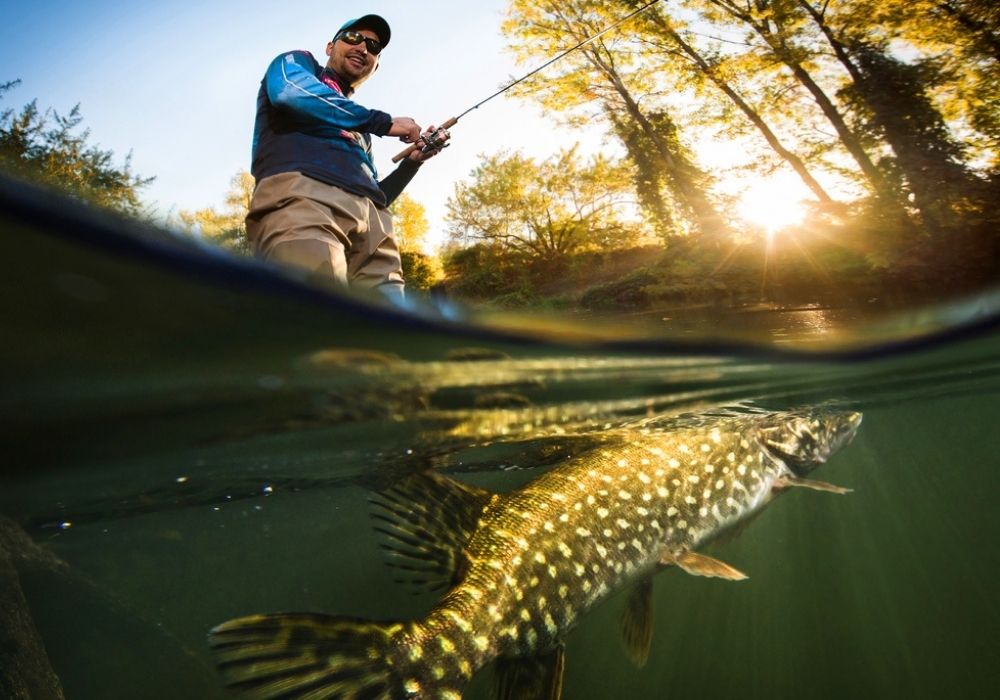 To help conserve these fish, it's advisable to target them during the colder months when their survival rate upon release is higher.
Perch
Fly fishing for Perch can be a delightful experience, and they can be encountered in many of London's canals. These feisty fish put up a thrilling fight when they're on the feed. Exercise caution when handling them, as they have sharp spines along their bodies.
Roach
Similar to Perch, Roach can be found in most of London's waterways. These small but spirited fish can provide an enjoyable fly fishing experience, especially when they're actively feeding.
Rudd
Rudd, much like Roach, are widespread in London's waterways. These small fish can be a lot of fun to catch on the fly, particularly when they're actively feeding.
Sea Trout
In the Thames River, you can target Sea Trout, which are considered an exciting catch for fly fishing enthusiasts in London. These fish are known for their vigorous fight due to their excellent condition.
They usually sport a silver coloration and are slightly larger than local Brown Trout. It's worth noting that Sea Trout are not a distinct species but rather Brown Trout that have migrated to and returned from the sea.
Mullet
Mullet are often referred to as the bonefish of the UK. Despite their size, they put up an impressive fight and are a must-catch species while in London. However, they can be selective eaters, and some anglers spend an entire season trying to catch them on the fly, sometimes without success.
Pollock
Pollock are widely distributed along the UK coastline, including London. These fish can grow to substantial sizes and offer an exhilarating fight on fly fishing tackle. While they can be caught using light tackle, there's also a chance of hooking a large Pollock from the shore.
Carp
Carp are stocked in specific areas around London, primarily in private or controlled fisheries that may require a fishing license. Tourists can potentially obtain day tickets for these waters, allowing them to pursue Carp in London's urban fishing spots.
Best Flies For London
When fishing around London, you have access to an assortment of fly shops to enhance your angling experience. In this section, I've curated a list of my favorite fly picks to help you make the most of your fishing adventures in the area.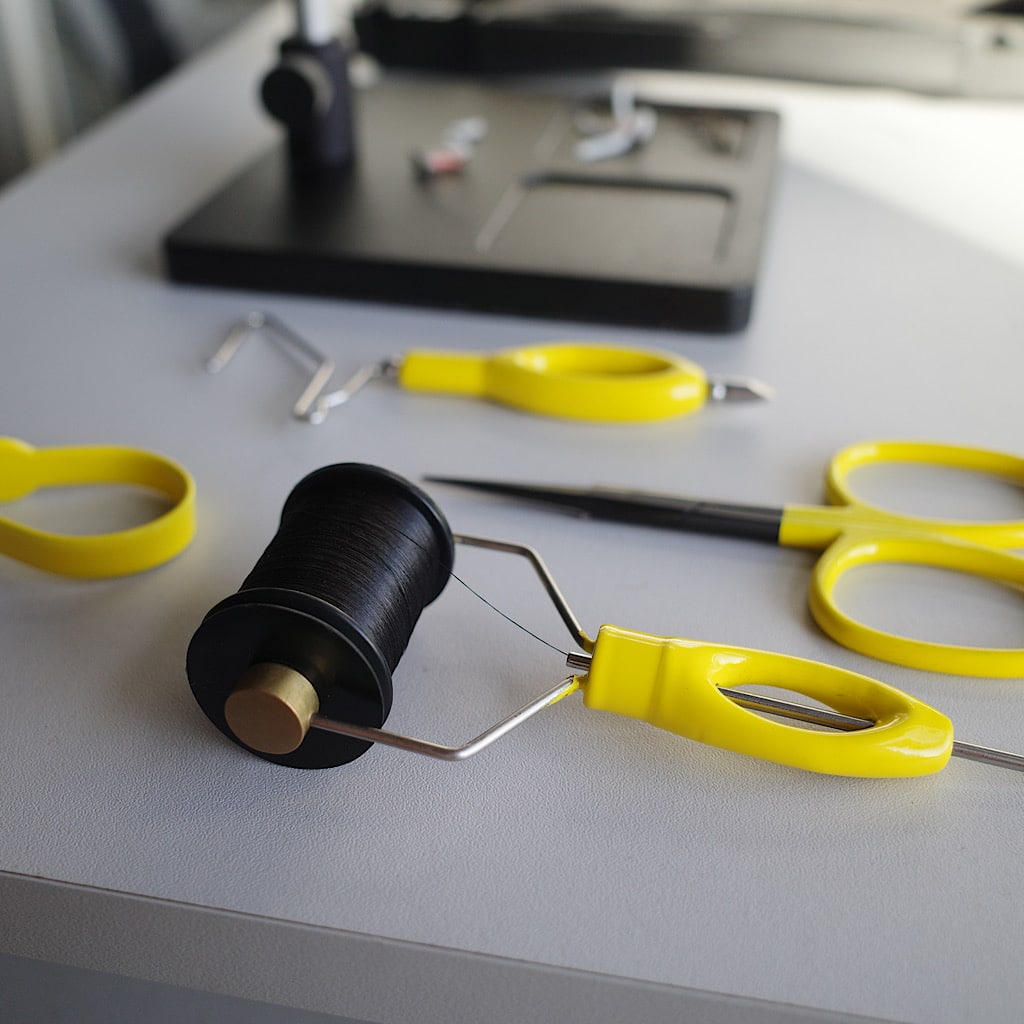 Dry Flies
In this section, we will discuss the best dry flies to fish in London.
Aero Hawthorne: Late spring and early summer, realistic mayfly imitation, light dun and olive colors, selective trout
CDC Elk: Caddis hatches, buoyant design, natural brown hues, adult caddisflies, irresistible to trout
CDC Yellow Owl: Evening hatches, yellow body, and wings, imitate emerging mayflies, excellent visibility
Adams: All-time classic, works well in mixed insect hatches, gray and brown, versatile design
Parachute Olive: Overcast days, olive mayfly hatches, parachute style, easy to spot, imitates emerging mayflies
Wet Flies
In this section, we will discuss the best-wet flies to fish in London.
Teal Blue and Silver: Early spring, March Brown hatch, silver body, blue highlights, nymphs of mayflies
Sooty Olive: Dark-colored aquatic insects, dark olive and black hues, versatile choice,
Green Peter: Summer, sedges and green caddisflies, bright green body, red hackle, irresistible to trout
Blue Winged Olive: Cool, cloudy days, small olive-colored mayflies, realistic imitation, game-changer
Bibio: Black flies and beetles season, black body, red tag, effective year-round
Streamers
In this section, we will discuss the best streamer flies to fish in London.
Cormorant Traffic Light: Aggressive trout, small baitfish, red, green, and black colors, powerful strikes
Muddler Mini: Low-light conditions, resembles various prey items, muddler-style head, enticing surface disturbances
Nobbler Black: Imitating leeches or large terrestrial insects, dark coloration, streamer profile, attracts predatory fish
Cats Whisker: Stillwater trout, reservoirs, marabou tail, flashy body, entices big trout
Stealth Cormorant: Clear waters, cautious trout, subtle coloration, slim profile, imitates small fish
Nymphs
In this section, we will discuss the best nymph flies to fish in London.
Ronans Brown: Early spring stoneflies, brown and yellow body, resembles aquatic insects
Hares Ear Olive: General attractor, olive and natural mottled colors, effective year-round
Prince: Faster-moving waters, flashy appearance, peacock herl body, white wings, draws strikes
Copper John: Midge and mayfly hatches, trout feeding near the bottom, copper-colored body, weighted design
Ronans Hotspot: Highly visible pattern, bright hotspot, attracts trout's attention, rivers and still waters
Saltwater Flies
In this section, we will discuss the best saltwater flies to fish in London.
Bass Clouser: Bass and saltwater species near coastal areas, bucktail and flashy materials, lifelike baitfish imitation
Bus Ticket: Sea trout and migratory fish in estuaries, white and chartreuse colors, mimics baitfish, effective
Sparkle Minnow: Tidal waters, mullet, and seatrout, flashy appearance, minnow-like design, triggers aggressive strikes
Salty Clouser: Saltwater angling, coastal regions, traditional Clouser design, natural colors, effective for saltwater species
Gotcha Stealth: Flats fishing, coastal areas, subtle colors, realistic shrimp profile, irresistible to bonefish and flats species
London Fishing Season
London's prime fly fishing season spans from June through September. In this section, I will provide a breakdown of the species you should target and the corresponding months in and around London.
London Fly Fishing in June
June is an excellent month for fly fishing around London, especially for brown trout. These local waters are teeming with brown trout during this time. In the evenings, you'll witness a spectacular rise in trout activity. This phenomenon is particularly prominent on warmer nights when numerous insects land on the lakes, creating ideal conditions for trout feeding.
London Fly Fishing in July
July brings a thrilling change as Atlantic salmon have made their way upstream in the rivers, promising an unforgettable fishing experience. These salmon are often still silver from their time in the sea, making them a sought-after catch. Additionally, July offers fantastic opportunities for targeting mackerel and pollock along the coastline.
London Fly Fishing in August
August is a bustling month for fishing across rivers, lakes, and the sea. The warm water temperatures attract a wide variety of fish, with many species migrating inland. Salmon, which have spent some time in the river system, may begin to develop their brownish coloration during this period.
London Fly Fishing in September
September maintains its reputation as a great month for fishing. However, mullet can start dispersing along the coast, so it's wise to plan your fishing locations accordingly. Additionally, keep in mind that the pike fishing season is just around the corner, adding another exciting dimension to the angler's calendar.
London Fishing Report
My latest venture to London was met with stormy weather, which isn't uncommon for England, making it less than ideal for fishing. I embarked on a journey just thirty minutes away from London to a well-stocked trout fishery, where my primary targets were brown and rainbow trout.
Despite the inclement weather, I found myself pleasantly surprised by the peace and tranquility that this location offered, especially given its proximity to such a large and bustling city.
The fishing itself turned out to be quite rewarding, with several trout being landed during a four-hour session. Most of these catches were made using woolly buggers and various small green streamer patterns.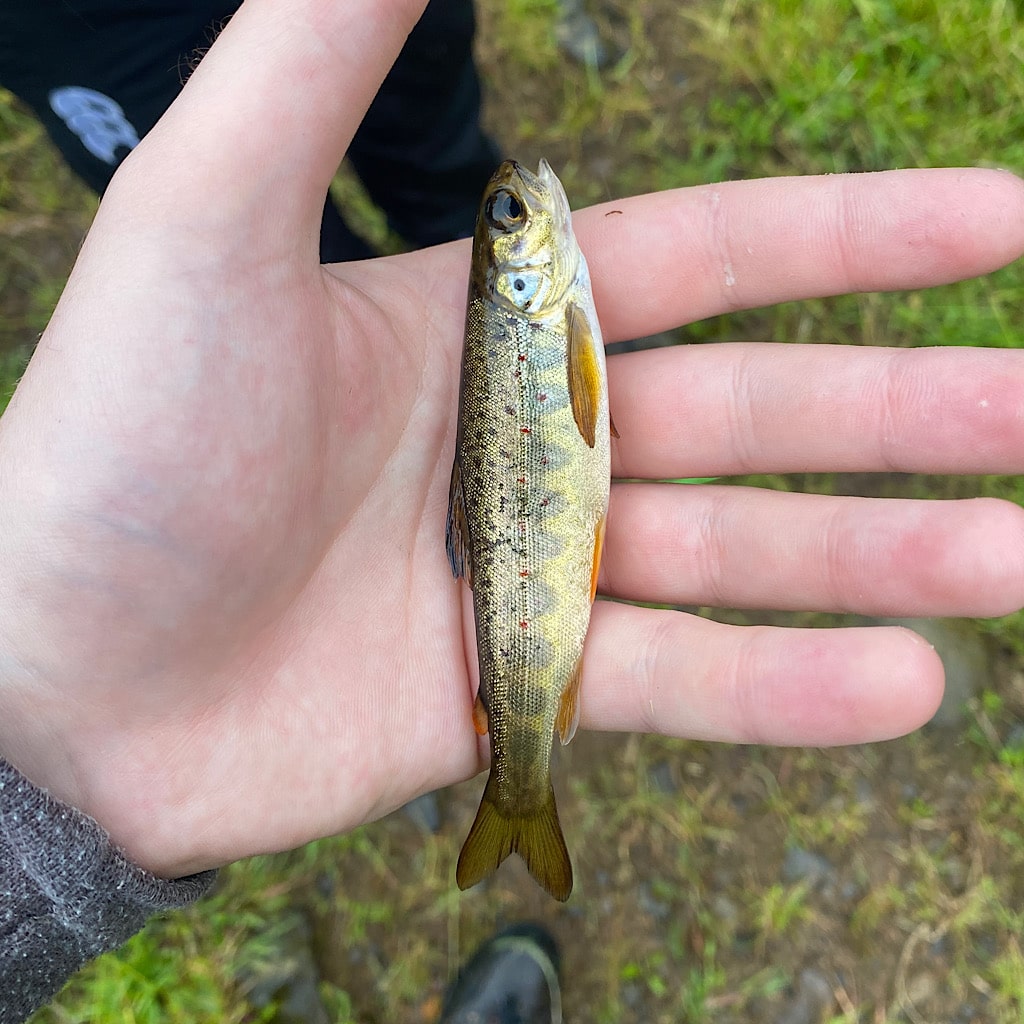 All in all, I thoroughly enjoyed my recent outing in London and was once again impressed by the kindness of the locals upon my arrival.
Best Fly Shops in London
There are great fly fishing stores in London. In this section, we will discuss some excellent options, highlighting some of the best shops available.
Farlows
Farlows is one of the leading fly fishing stores in all of London. They have a huge selection of fly fishing gear and a great collection of fly rods in store ready for purchase.
First Tackle
First Tackle is a reputable store located in London with excellent online reviews. They boast an impressive collection of fly fishing gear and maintain a well-stocked inventory of flies in-store.
London Fly Fishing Licenses
A rod license is required to fish around London. Adults pay £30 to £45 for an annual license. Juniors (under 18) tend to pay £6 to £10 annually. Seniors (65+) and disabled individuals usually pay £20 to £30 annually.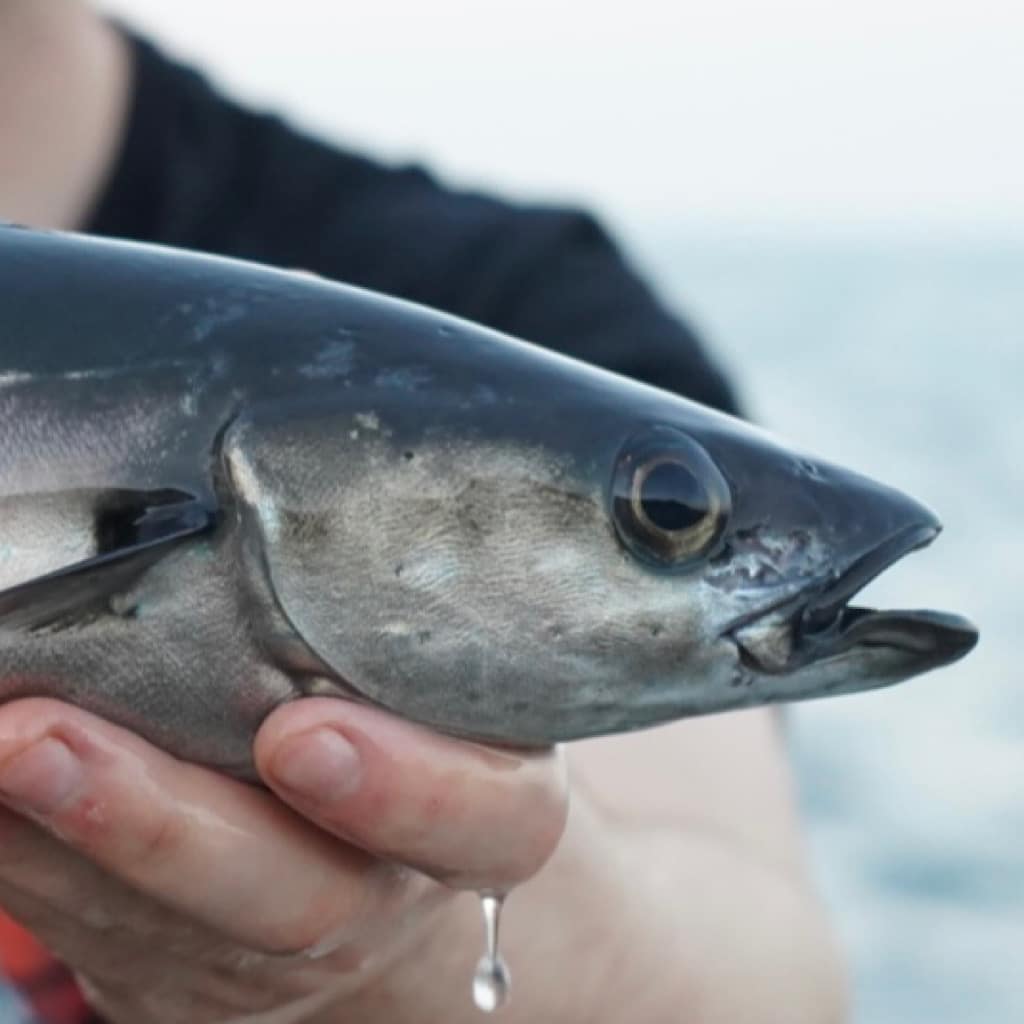 However, if you are a tourist, shorter licenses are available, like a single-day pass for £6 to £10 or an eight-day permit for £12 to £20. Prices may vary by location around London and in some instances fees may be required for the specific body of water you are fishing.
FAQs About Fly Fishing in London
In this section, we will address the most frequently asked questions from tourists coming to London for fishing. We aim to provide comprehensive answers that will quickly fulfill your informational needs for your fishing trip here.
Can you fish in the river Thames in London?
Yes, you can fish for sea/brown trout in the River Thames and the southern bye-law areas using a fly during the coarse fish close season. However, it's important to note that you can only fish from the designated "fishing sites" located at each lock, as identified in the River Thames lock and weir fishing site guides. These guidelines and restrictions help ensure responsible and sustainable fishing practices in the River Thames in London.

Where can I fish for free in London?
Fishing for free along the River Thames in London is possible up to an area known as Staines. The Thames has undergone significant cleanup efforts, which have improved its fishing prospects. However, please be aware that the river is quite large, and identifying prime fishing spots can be challenging, especially for beginner anglers. It's a good idea to consult local fishing guides, experienced anglers, or online resources for advice on specific fishing locations and tips for success along the River Thames in London.
Where is the best spot to fly fish around London?
One of the best spots for fly fishing around London is the River Wandle. The River Wandle offers an excellent starting point for anyone interested in fly fishing in London. Its path spans over 14 miles, providing easy access to the river.

In the River Wandle, you can target brown trout and pike. However, it's important to keep an eye on the weather, as this river is known to be prone to flooding, which can affect fishing conditions. Before heading out, check local fishing regulations and weather forecasts to ensure a safe and enjoyable fly fishing experience along the River Wandle in London.

Do you need a license to fly fish in London?
Yes, you require a fishing license to fly fish in London. You can obtain the necessary fishing license from the gov.uk website, which covers both English and Welsh waters. It's essential to comply with this requirement, as fishing without a license is considered an offense, and if you are caught fishing without the proper license, a bailiff may request proof of your authorization. Always ensure you have the appropriate license when fishing in London to avoid any legal issues.
Do I need a license to fish at the sea around London?
If you are fly fishing at the sea from London for recreational angling, you do not require a fishing license. It's crucial to ensure that you are indeed fishing in the sea and not in an area that connects to a river or estuary, as fishing in such locations may still be subject to licensing requirements. Understanding the specific regulations and boundaries is essential to staying in compliance while enjoying your fishing activities around London.
What's the penalty for not having a fishing license in the UK?
In the UK, fishing without a valid fishing license is considered an offense, and the penalties can include receiving a criminal record and a fine of up to £2,500. Bailiffs regularly check fishing licenses, so there is a significant chance that you may be asked to provide proof of your license while fishing. It's essential to comply with the licensing requirements and pay the associated fee to avoid any legal consequences and ensure you are fishing legally and responsibly.
What is fly fishing etiquette in the UK?

Fly fishing etiquette in the UK is founded on principles of respect for the environment and fellow anglers. It's essential to leave no trace, maintain the fishing location as you found it, and dispose of litter properly. Respect property boundaries, close gates behind you, and obtain permission before entering private land. Be mindful of livestock and wildlife, keeping a safe distance to avoid disturbance.
When sharing the fishing space with others, maintain a respectful distance, and avoid crowding. Take a step to the side after each cast to prevent encroachment. Always carry essential gear like a landing net and forceps to handle fish safely, minimizing stress during catch and release.

Carry proper identification and any required permits, being prepared to show them when requested. Practice catch and release responsibly, handling fish gently and using barbless hooks to ease unhooking. Keep noise levels down to avoid disturbing fish and fellow anglers, as silence is often appreciated along the riverbanks.

Lastly, be courteous and friendly to other anglers and passersby. A positive attitude contributes to a harmonious fishing experience while preserving the natural environment and the well-being of fish and wildlife.


Can you fish in parks around London?
Yes, you can go fishing in certain parks around London, such as Hampstead Heath, Clapham Common, and Burgess Park. However, it's crucial to be respectful of the park's rules and the people around you. Additionally, take extra care not to leave hooks or any fishing-related items behind, as these can pose hazards to local wildlife and pets, such as dogs. Responsible and considerate fishing practices help ensure a positive experience for both anglers and the park's ecosystem.
What's the most common type of fish in the Thames?
The most common fish species in the River Thames is the sole. Sole is a type of flatfish that cannot be targeted using fly fishing methods. These fish typically spawn in the Thames during the months of April to June and play a valuable role in the river's ecosystem. While sole may not be the primary target for fly anglers, they contribute to the diversity and health of the river's aquatic life.
Is anyone able to fish in UK waters?
In the UK, anyone is generally allowed to fish in its waters, but the requirement for a fishing license varies depending on your age and location within the UK. Anglers under the age of twelve typically do not require a fishing license. Those between the ages of 12 and 16 may need a fishing license, but licenses in this age group are often free, though it's essential to check local regulations for specifics. Disabled and elderly anglers may be eligible for reduced-rate or concessionary fishing licenses, subject to local regulations. In England, Wales, and Northern Ireland, a rod license is typically required for all anglers but for Scotland, there is no requirement for a rod license.
Conclusion
London is undoubtedly one of the busiest cities I've ever visited, bustling with a diverse array of people, vibrant food markets, shopping centers, restaurants, and attractions. The city has an abundance of experiences to offer, making it a truly dynamic destination.
Furthermore, London serves as an excellent starting point for fly fishing enthusiasts. Whether your goal is to catch trout or pike, London provides a wide variety of opportunities for anglers. The city's proximity to various water bodies and fishing spots makes it an attractive hub for those seeking diverse fishing experiences.
Amazon and the Amazon logo are trademarks of Amazon.com, Inc, or its affiliates.
As a part of the Amazon Associates Program and other affiliate programs, Into Fly Fishing® may receive a comission if you order products through links on this website.