Fly Fishing in Ireland is one of the most rewarding and action-packed destinations renowned for its behemoth brown trout and powerful Atlantic salmon. Join me, an Irish fly-fishing fanatic and experienced salmon guide, as I dive into the discussion of the absolute best fly-fishing spots that Ireland has to offer.
Irish freshwater fishing presents a fantastic array of destinations that will truly captivate fly fishing enthusiasts. With some of the world's finest dry fly fishing opportunities and an array of fabulous streamer and nymphing locations, the variety here is second to none.
More Fly Fishing Destinations
My Experience Fly Fishing in Ireland
With over fourteen years dedicated to fly fishing in Ireland, my journey began by targeting stream brown trout during my childhood and later advanced to the thrilling pursuit of Ireland's mighty Atlantic salmon.
Having previously instructed more than fifty fly fishing students in Ireland and guiding numerous clients in their quest to conquer their first Atlantic salmon or achieve a personal best, my experience is both broad and deep.
The information I'm about to share in today's article is unparalleled, as I share invaluable insider secrets about the premier fishing destinations Ireland has to offer.
Why Fly Fish in Ireland?
With its picturesque landscapes, diverse waterways, and rugged terrain, Ireland stands out as a rewarding destination to target on the fly. After a day of angling, you can immerse yourself in the nation's lively cultural offerings and delve into its rich fishing heritage.
10 Best Trout Rivers in Ireland
Quality fly fishing rivers are abundant in Ireland, among the multitude, I've carefully curated a selection of my top ten favorite rivers that I've personally fished.
In the following section, we will delve into the various species inhabiting these waters, their locations, and accessibility, as well as provide essential insights for a successful fishing experience.
River Roe, County Londonderry
The River Roe is located near the city of Derry, a region renowned for its rich heritage. The river's swift currents add to the challenge and excitement of fishing, particularly when using a blue charm fly to catch Atlantic salmon and trout.
River Fane, County Louth
The River Fane is located in close proximity to Dundalk, offering an ideal setting for both novice and experienced anglers. Its accessibility and varied water challenges make it suitable for anglers at all skill levels. For optimal results, targeting the River Fane with a Dunkeld fly is recommended, as it has proven highly effective in achieving successful catches.
River Suir, County Tipperary
The River Suir is located near the towns of Clonmel and Thurles. It is a swift-flowing river paired with numerous deep pools, making it an excellent habitat for trout as well as Atlantic salmon. The Mallard and Claret are popular fly choices for fishing on the River Suir.
River Mourne, County Tyrone
The River Mourne flows through County Tyrone in proximity to Strabane. This intermediate river boasts a substantial run of Atlantic salmon and is also home to a healthy population of brown trout. The most effective method for fishing in this river is by using a silver Wilkinson fly.
River Bann, Northern Ireland
The River Bann proudly hosts one of Ireland's most significant dollaghan runs, drawing fly anglers to its waters. Moreover, the accessibility to the Bann is convenient, allowing access by foot instead of requiring a 4×4 vehicle. It's important to note that the Bann was once renowned as one of Ireland's top coarse fisheries; however, its reputation suffered due to poaching activities.
River Blackwater, County Cork
The River Blackwater is celebrated for its exquisite beauty and is located in proximity to the towns of Mallow and Fermoy. Renowned for its scenic allure, the river also boasts a remarkable salmon run and is home to sizable brown trout. The most effective approaches for targeting these brown trout include using black spiders and silver stoats as bait.
River Moy, County Mayo
Flowing through County Mayo, the River Moy stands out as an exceptional intermediate fly fishing destination, owing to its diverse river terrain. The Ally's Shrimp pattern serves as an ideal fly choice for the River Moy. Notably, this river offers convenient access on foot, enabling both bank fishing and wading opportunities.
Lough Corrib Tributaries, Connemara
The Lough Corrib tributaries consist of a collection of small, gently flowing rivers. These rivers are particularly well-suited for beginners interested in fly fishing, being user-friendly for those new to the activity. However, it's important to mention that these tributaries are prone to flooding.
River Drowes, County Leitrim
The River Dowes, renowned in Ireland for its early salmon run, is located near Bundoran. This river provides an ideal setting to experiment with traditional salmon flies like the Silver Doctor. Not to mention its healthy population of brown trout.
River Finn, County Donegal, Ireland
The River Finn, located in Donegal, holds a significant status as one of Ireland's most esteemed trout and salmon rivers. When targeting Atlantic salmon in this river, the Cascade fly proves to be an excellent option. However, it's important to highlight that the strong currents render the River Finn potentially dangerous for wading in certain areas.
10 Best Trout Loughs in Ireland
While fly fishing in Ireland, you'll find yourself captivated by the plethora of lakes offering opportunities to pursue large brown trout and pike.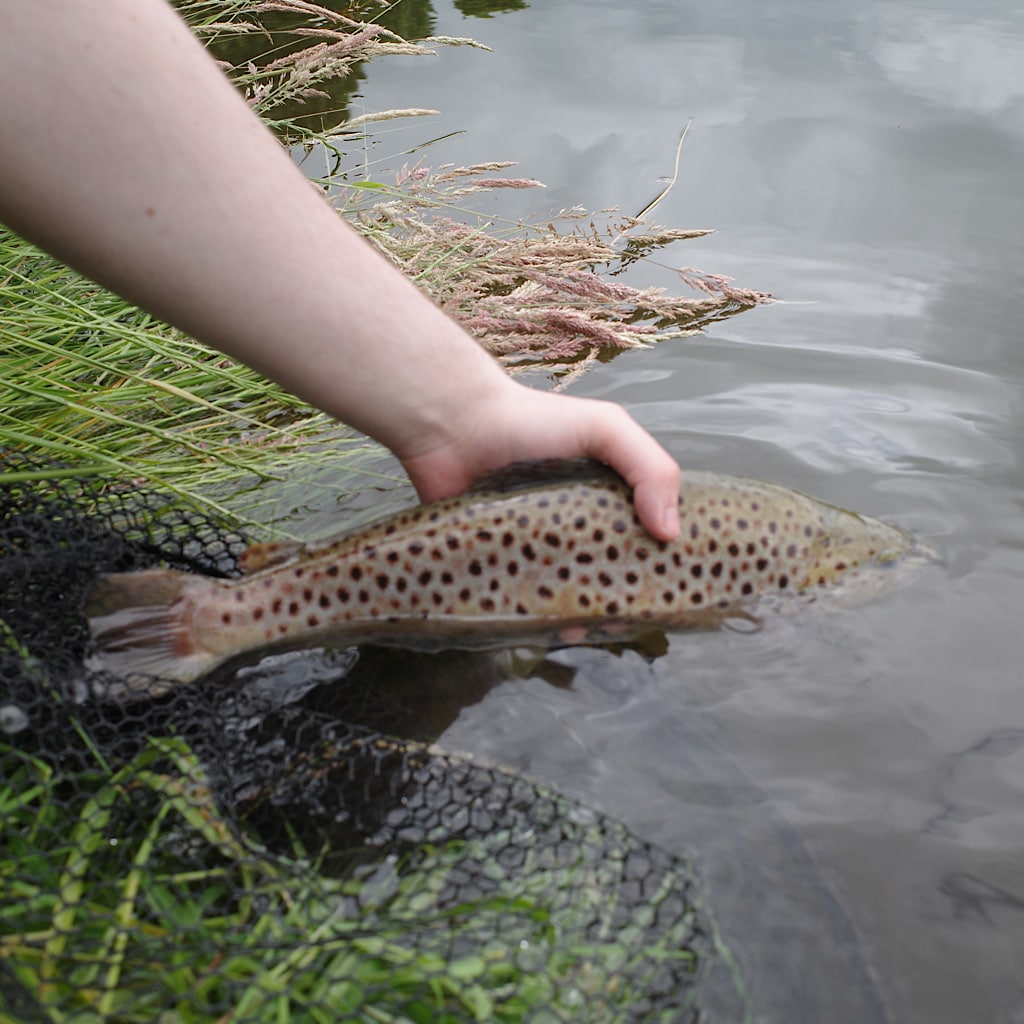 In the following section, we will present a selection of our top picks for Irish lakes renowned for fly fishing.
Lough Corrib
Lough Corrib, enveloped in natural beauty, provides an ideal location for pursuing brown trout using flies like the Sooty Olive or Dabbler. Situated near the town of Oughterard, it offers a picturesque setting for fishing enthusiasts.
Lough Mask
Lough Mask stands as a celebrated trout fishing spot, conveniently reachable from Ballinrobe without the need for a 4×4 vehicle. This expansive lake offers a diverse range of fishing structures. An advisable fly choice for Lough Mask is the Invicta.
Lough Sheelin
Lough Sheelin holds a reputation as one of Ireland's prime locations for pursuing exceptionally large brown trout using fly fishing techniques. Located near Old Castle, this lake is often recommended by guides who pursue trout with the Hare's Ear fly pattern.
Lough Erne
Lough Erne boasts noteworthy populations of brown trout, yet it has better recognition for its excellent pike fishing opportunities. Renting a boat and engaging in fly fishing for pike on this lake stands out as one of the most demanding and thrilling fly fishing experiences that Ireland presents. For those seeking exceptional pike fishing, Lough Erne comes highly recommended.
Lough Conn
Lough Conn serves as another fantastic location for trout fishing, particularly targeting wild brown trout. Its convenient accessibility and level terrain render it an excellent choice for disabled fly anglers seeking enjoyable water activities. The Greenwells Glory fly pattern is recommended for optimal results on this lake.
Lough Ree
Lough Ree is easily reached from the quaint town of Athlone. When aiming to catch wild brown trout on this lake, patterns like the Mallard prove to be highly effective.
Lough Gill
Lough Gill is nestled within the picturesque valleys of Sligo. Unlike some other locations, a 4×4 vehicle is unnecessary for accessing this stunning lake. Its diverse shoreline provides fly fishermen with advantageous opportunities to employ various methods when pursuing brown trout.
Lough Ramor
Lough Ramor, a sizable lake located in County Cavan, offers optimal fishing conditions with black gnats. The lake's clear waters create an excellent environment for engaging in exciting sports through sight fishing for trout.
Lough Melvin
Lough Melvin, situated near the town of Kinlough, stands as another fantastic lake. Its rich insect life contributes to an excellent fishing experience, particularly when utilizing fly patterns like the Golden Olive.
Lough Allen
Lough Allen, in proximity to Drumshanbo, provides a diverse range of fly fishing prospects. The lake encompasses expansive open areas as well as concealed gullies and corners, offering an array of options for brown trout fishing.
Fly Fishing in Ireland Regions
The island of Ireland consists of thirty-two counties, which we have grouped into five main regional areas that offer opportunities for fly fishing.
County Kerry and the South West
County Kerry and South West Ireland are nestled along the rugged Atlantic coastline. This region presents a diverse range of fly fishing opportunities, encompassing saltwater angling for species like mullet, pollock, bass, and sea trout.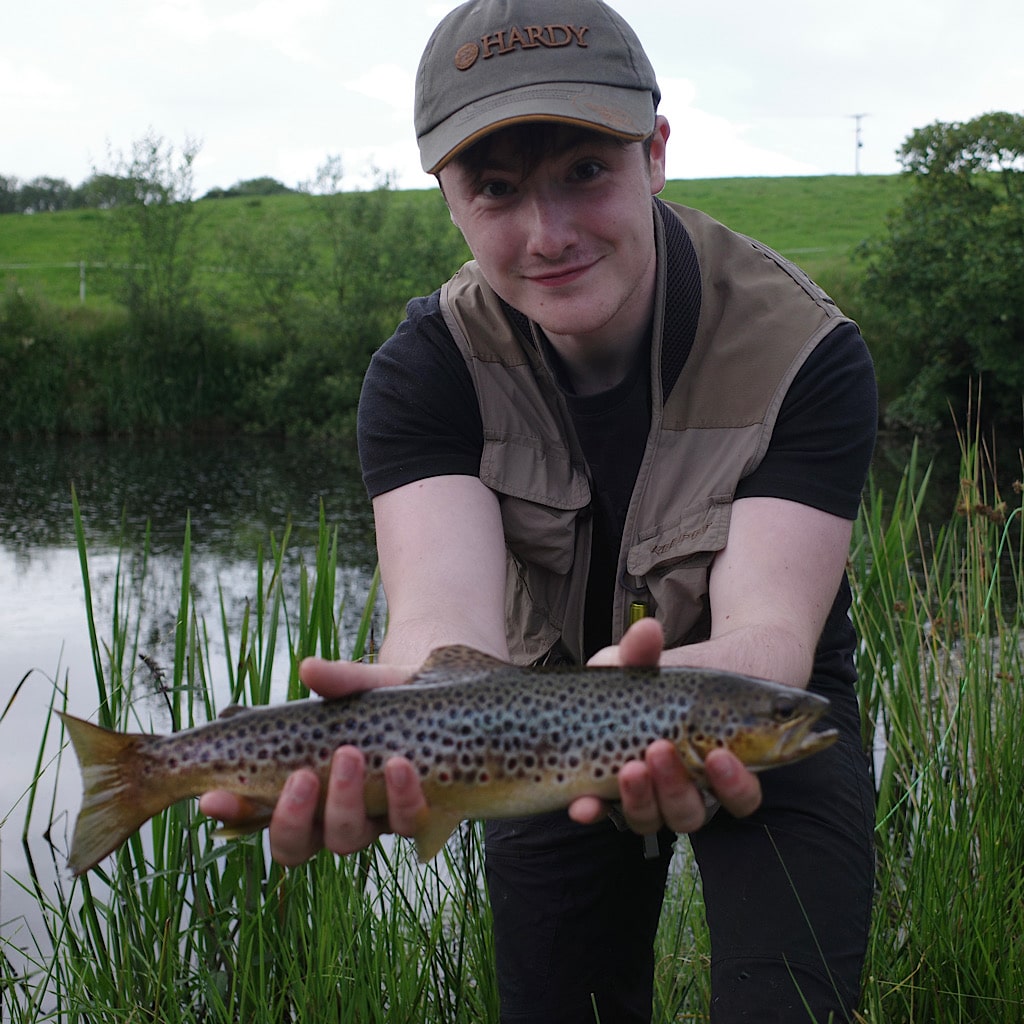 Additionally, it caters to those interested in pursuing big brown trout, pike, and Atlantic salmon. Regardless of the type of fly angler, this area provides a variety of species to target.
Connemara and the West of Ireland
Connemara and the west of Ireland are renowned for their excellent pike fly fishing opportunities. This region is home to numerous large pike lakes, offering fantastic sports for coarse anglers seeking to engage in pike fishing.
Northern Ireland and Lough Neagh
Northern Ireland, particularly Lough Neagh, is celebrated for its remarkable dollaghan trout. A distinct variant of brown trout, these dollaghan trout thrive by consuming substantial amounts in Lough Neagh until they attain significant size. This contributes to the exceptional sport experienced in the tributaries of Lough Neagh.
County Donegal and the Northwest
Donegal is renowned for its remarkable salmon runs, complemented by its breathtaking coastline. While targeting saltwater bass on the fly in this area is possible, it's important to note that it can be quite challenging.
County Cork and the South Coast
County Cork and the South Coast are esteemed for their exceptional Atlantic salmon and brown trout fishing. Additionally, this region offers opportunities to catch impressive sea trout from the shoreline.
Ireland Fly Fishing – Fish Species
In this section, we will provide a concise overview of the fly-fishing species found in Ireland.
We'll discuss the prevalent species, and their potential size, and recommend effective fly patterns for each.
Atlantic Salmon
The Atlantic salmon stands as Ireland's most prized catch for fly fishing enthusiasts. With the potential to exceed twenty pounds in weight, it presents an exciting challenge. From personal experience, I've found that employing the Sunburst Shrimp pattern proves most effective, especially when targeting deep river holes and fast-running rapids.
Brown Trout
Abundant throughout Ireland, the brown trout can grow to impressive sizes, surpassing fifteen pounds in weight. From my personal observations, I've found that utilizing black spider patterns yields optimal results. Focusing on river banks is a strategic approach to enhance your chances of success.
Dollaghan Trout
Exclusive to Northern Ireland, the dollaghan trout holds the status of a highly sought-after catch. This migratory trout primarily resides in Lough Neagh. From personal experience, I've discovered that nymphing with Prince Nymphs proves to be the most effective technique.
Pike
Pike are widespread throughout Ireland and have the potential to grow beyond forty pounds in weight. These formidable fish offer an exhilarating angling experience. Capturing pike in canals with a Clouser Minnow fly as bait is a difficult but rewarding challenge.
Mullet
The elusive mullet offers a thrilling sport for anglers in Ireland, though their capture poses a significant challenge. Successfully locating and catching mullet can prove quite intricate. For those interested in targeting mullets in Ireland, I suggest employing bread flies in close proximity to piers, ports, and estuaries.
More on Fly Fishing Different Species of Fish:
Best Flies For Ireland
Within the rich selection of flies tailored for Irish fishing, this section highlights a collection of my top choices, each proven effective in local waters.
Dry Flies
In this section, we'll delve into my top five picks for dry flies.
Wet Flies
In this section, we'll delve into my top five picks for wet flies.
Streamers
In this section, we'll delve into my top five picks for streamer flies.
Nymphs
In this section, we'll delve into my top five picks for nymph flies.
Find The Best Flies For Any Fishing Scenario:
Ireland Fishing Season
The prime fishing months in Ireland span from April to August, with optimal fishing times being during the early morning and late evening hours.
Ireland Fly Fishing in April
During the month of April, brown trout fishing in Ireland reaches its peak. The rivers teem with these fish, offering ample opportunities for catches throughout various locations.
Ireland Fly Fishing in May
In the month of May, dollaghan trout begin their migration up the Northern rivers. These dollaghan trout typically surpass the size of the local brown trout, making them a primary target for fly fishermen in the area.
Ireland Fly Fishing in June
In June, the Irish rivers witness the start of the salmon run. During this period, these fish display a gleaming silver color, with the initial entrants often being known as "springers."
Ireland Fly Fishing in July
In my view, July stands out as the optimal month for fly fishing in Ireland. Salmon have ventured farther upstream and are abundant, while there's also a notable surge in mullet activity along the coastline.
Additionally, dollaghan continues their migration with satisfactory numbers, adding to the appeal of this month for anglers.
Ireland Fly Fishing in August
In August, particularly for inland rivers, the prime time for Atlantic salmon fly fishing unfolds. During this period, salmon congregate in substantial numbers within the rivers. Having spent a significant duration in the river by this point, the salmon have undergone browning and developed hook jaws, enhancing their appeal to anglers.
Ireland Fishing Report
My most recent fly fishing expedition in Ireland took place on August 1st, 2023. During this outing, my focus was on targeting dollaghan trout in my local river. I dedicated several hours to this fishing trip, with a notable portion of my fishing occurring in the darkness of night.
In my experience, dollaghan trout tend to be more active during nighttime, leading to more successful catches. This hypothesis proved accurate during this particular venture, as I managed to land eight dollaghan trout ranging from 0.5 lbs to 3 lbs in weight. To attract these fish, I utilized a range of fly patterns, including pearl-bodied nymphs and the black pennel.
My fishing grounds were set along the River Bann, and what stood out was the absence of fellow anglers throughout the entire day. This scarcity of other fishermen provided me with ample opportunity to target undisturbed pools along the river's course.
Best Fly Shops in Ireland
There is a multitude of fly fishing tackle stores spread across Ireland, with nearly every town boasting its dedicated shop catering to fishing enthusiasts. In this segment, I will present my three top choices situated in Ireland, along with an overview of their offerings.
Mid-Antrim Angling Centre
At Mid Antrim Angling, Richard stands out as an absolute gentleman. His wealth of local knowledge is invaluable for enhancing your trout and salmon fishing experience. Alongside this expertise, the store boasts a remarkable array of fly fishing gear, including numerous discounted items, and an exceptional assortment of high-quality flies.
Piscari-Fly and Sea & Game
Situated in proximity to the River Nore, Piscari-Fly and Sea & Game showcase an impressive array of fly fishing equipment. Moreover, they offer their own meticulously crafted flies, providing anglers with a distinct advantage through enhanced local insight and river expertise.
Clonanav Fly Fishing
Clonanav Fly Fishing stands as a premier fly store in Ireland, renowned for its extensive tackle collection. Additionally, the store offers fly lessons tailored for novice anglers looking to embark on their fly fishing journey in Ireland.
Ireland Fly Fishing Licenses
In Ireland, individuals looking to fish for salmon or sea trout must obtain both a fishing permit and a license. The fishing permit is priced between €20 and €50 per day, while the license can amount to €100 annually (with a reduced fee of €10 for juvenile anglers).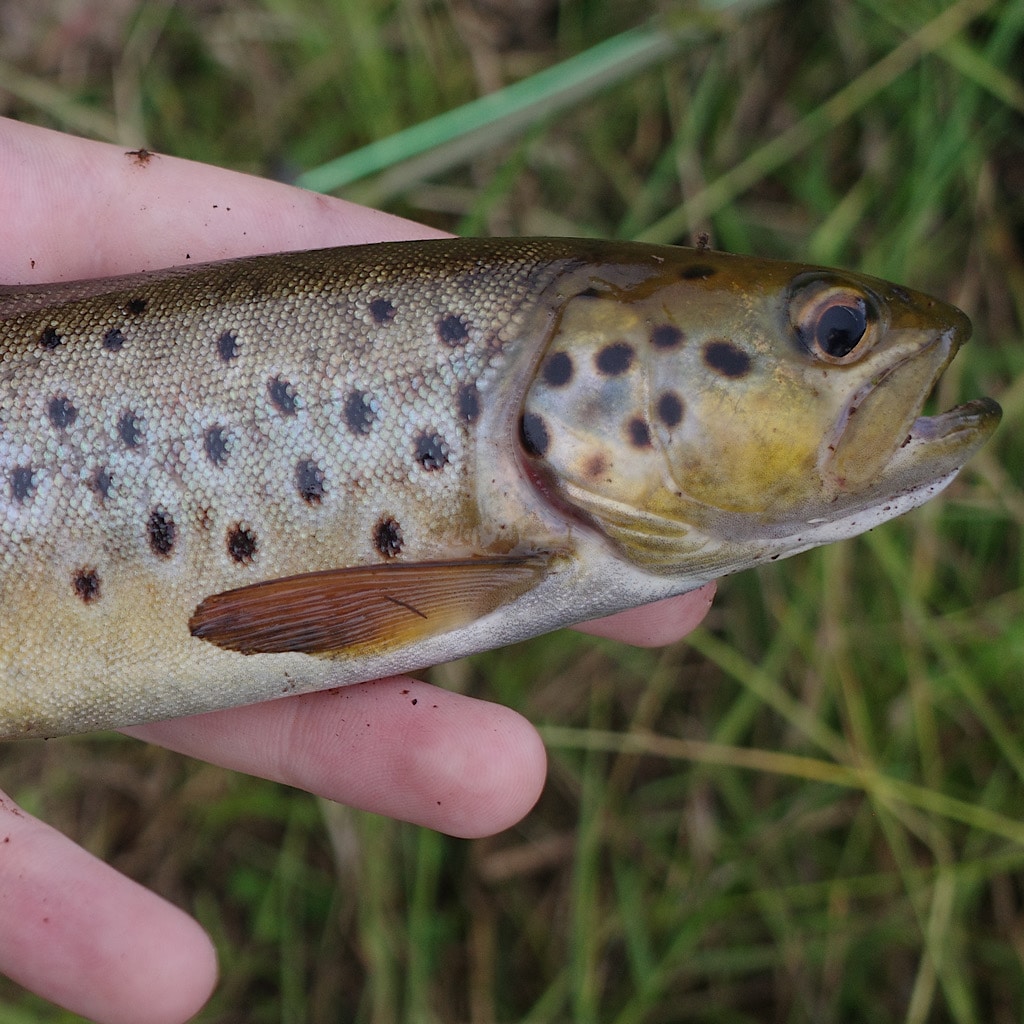 Licenses are not necessary for fishing other species.
Fly Fishing Guide Services in Ireland
Ireland boasts numerous highly acclaimed fly fishing guides. Here, I've presented three excellent options for your consideration.
Clonanav Fly Fishing
Clonanav Fly Fishing provides expert guidance suitable for fly fishermen interested in river fishing. To fully immerse in the experience, it is recommended to book a minimum of half a day, situated in County Waterford.
Fly Fishing In The Burren
Fly Fishing In The Burren is based in County Clare, this fly fishing guide provides instruction for both beginner and advanced fly fishermen. Whether you're interested in fishing in loughs or rivers in Ireland, they have got you covered.
Fly Fishing Ireland Pro Guiding
Fly Fishing Ireland Pro Guiding offers a comprehensive Ireland-based fly-fishing service catering to individuals and groups alike, organizing captivating fly-fishing excursions. The service is managed by Davey Kidd, a member of APGAII (Association of Professional Game Angling Instructors Ireland).
Conclusion
Fly Fishing in Ireland boasts abundant possibilities, catering to a diverse range of preferences. Whether your aim is to pursue Atlantic salmon in small streams or engage in boat fishing for formidable predator pike, there exists a variant of fly fishing tailored to every angler's tastes here in Ireland.
This article has thoroughly covered the extensive scope of wild fly fishing opportunities across the country. We hope that it has helped you with the essential insights required to embark on your fly fishing journey in Ireland.
Disclaimer: IntoFlyFishing.com is a participant in the Amazon Services LLC Associates Program, as an Amazon Associate I earn from qualifying purchases. Please see our Privacy Page for more information.