After using, testing, and fishing the Redington Path, we bring you this full, hands-on review.
Redington rods continue to be at the forefront of rods that are both affordable and high-quality. The Redington Path is no exception. It gives beginner anglers a great chance to get the feel of casting a fly rod, and it acts as a phenomenal backup rod for anglers of all skill levels.
The Redington Path is one of those rods that is in an angler's arsenal for a long time. Even with the newer models, it keeps the same feel and features that anglers have loved for years.
We saw that the reviews on Amazon had over 80 people giving this rod 4.5 out of 5 stars, so we wanted to see if it lived up to the hype.
Redington Path Rod
Order the Redington Path fly rod on Amazon.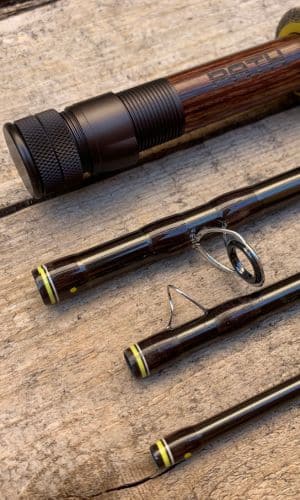 → Don't Miss Our Full List of The Best Fly Rods of 2023
Why Trust My Redington Path Rod Review?
First, we purchased the rod ourselves, so there is no personal bias heading into this review. Plus, I had a great chance to test out the rod both on and off of the water.
I spent plenty of time with it at a local park casting into and against the wind just to get a feel for it. Then, I took it to the water and saw how it performed with mends and on-water maneuvers.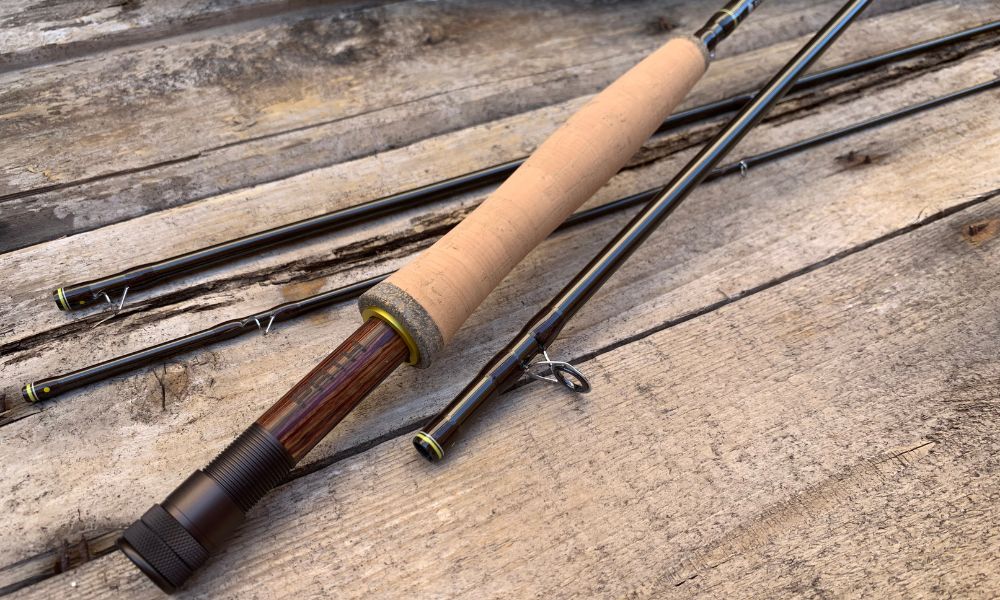 At Into Fly Fishing, we only review gear that we've personally used. We do our best to be objective in our reviews and give our honest opinions. We care about providing anglers with accurate information that will set them up for success on the water.
What's in the Box?
When you receive the 9′ 4-weight Redington Path, you get the rod as well as the rod tube. All you have to do is remove the plastic from the cork, and you're good to go. You'll notice that the rod does have alignment dots to allow you to get on the water even faster than normal.
Redington Path Features & Specs
Build Quality
The 9′ 4-weight Redington Path is made of high-performance graphite. The 4-weight model weighs 3.5 ounces, so it's definitely an extremely light rod. The weight of this rod comes into play when you're fishing in more challenging conditions. You don't have as much weight to use in your favor as you would like.
Redington Path Rod
Order the Redington Path fly rod on Amazon.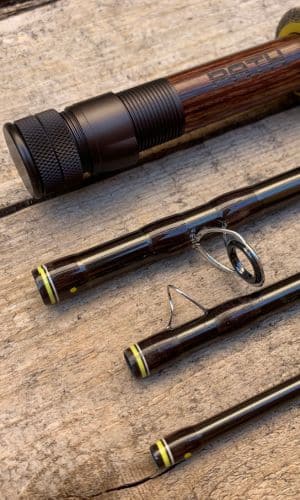 The stainless steel guides are high quality and built to last. Plus, the hook holder is secured tightly to allow for quick changes in location.
The 4-weight model has a laser-etched wood reel seat. The seat itself has a dual-uplocking model that ensures your reel is going to stay in the same place. I noticed that the female section of the reel locking system is extremely lightweight, and I received a bit of movement on my reel when I was really putting pressure on it.
The cork grip on the 4-weight model is a reversed half-wells option. The cork is plenty comfortable for an entire day on the water.
Action
Redington builds the Path model with a medium-fast action graphite blank. As soon as you begin casting it, it's easy to tell that it's a more sensitive rod. The recovery rate isn't one you would even find a moderate-fast action. It's meant to thrive on the smaller waters in more tight and concise situations.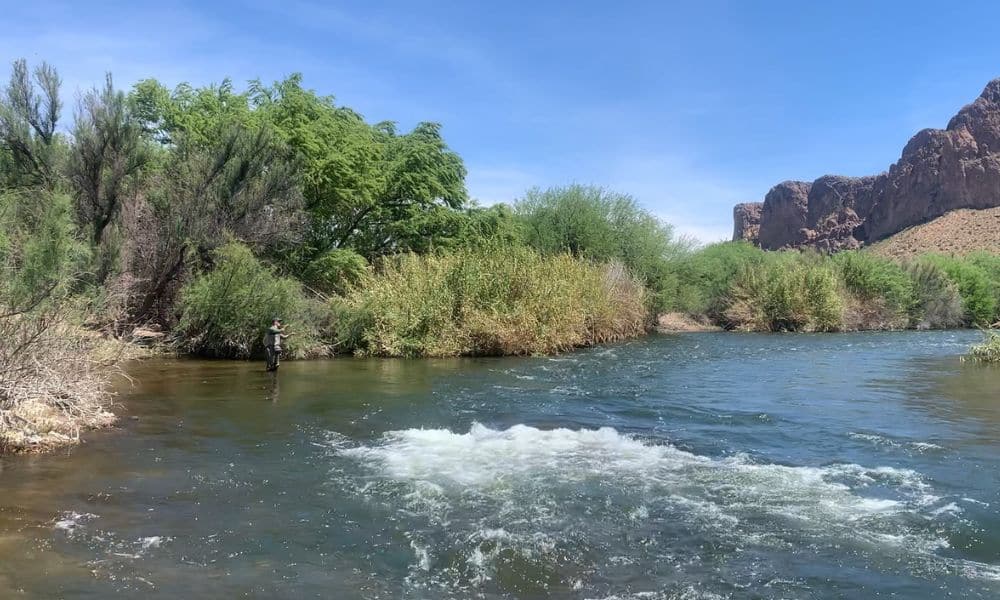 Any cast you need to make within 30 or 40 feet is no problem for the Redington Path. You'll love how this feels and how easy it is to lay your flies exactly where you would like. Stick with fishing those streams, medium-sized rivers, and smaller lakes for trout and panfish.
As soon as you go after casts beyond 40 or 50 feet, you're going to run into some trouble. The medium-fast action shows its limitations in these situations. You don't want to target bass, pike, salmon, steelhead, or anything larger with the 4-weight. It's not meant to fight these fish, and you'll definitely struggle to land them with the medium-fast action.
Thankfully, this rod can throw dries, nymphs, and most streamers with little to no problems.
Presentation
You'll be pleased with the presentations you get with the 9′ 4-weight model. It's meant to be a bit more of a finesse option that's meant to softly lay down flies, cast into tight spots, and help you work your way around the water.
The rod mends well and assists anglers when they need to make adjustments. So, if you do miss your cast by a few feet, or if you need to make a quick mend, the Redington Path is up for the challenge.
Even though it's a medium-fast action, it responds extremely well. Those small, quick mends or large mends are easy to do. It doesn't take long for you to find the movements to get your fly line exactly where you need it.
Short Distance Accuracy
The Redington Path is meant to be accurate within 35 to 40 feet. You can get your fly wherever you would like within shorter distances. Even the 4-weight model shoots the line well, so you don't have to make a ton of back casts to get the line moving.
Even in wind or on faster-moving water, the Path isn't hard to fish with if you don't need to go beyond 35 to 40 feet. It's a joy to cast, and the smoothness of it lets you focus more on where you want your fly to land rather than worrying about getting enough line out.
Long Distance Accuracy
Past 40 feet, the 4-weight model begins to struggle. The recovery rate is a bit too slow to make those longer casts. Plus, the 3.5 ounces of the rod doesn't generate quite enough power to give anglers the chance to make all of the longer casts they would like.
The rod tip gets shaky, and accuracy is harder to find on long casts. Stick with casts that are within 30 to 40 feet. Unless you have a really good wind or are a talented caster, you'll face some challenges when you're really trying to air it out.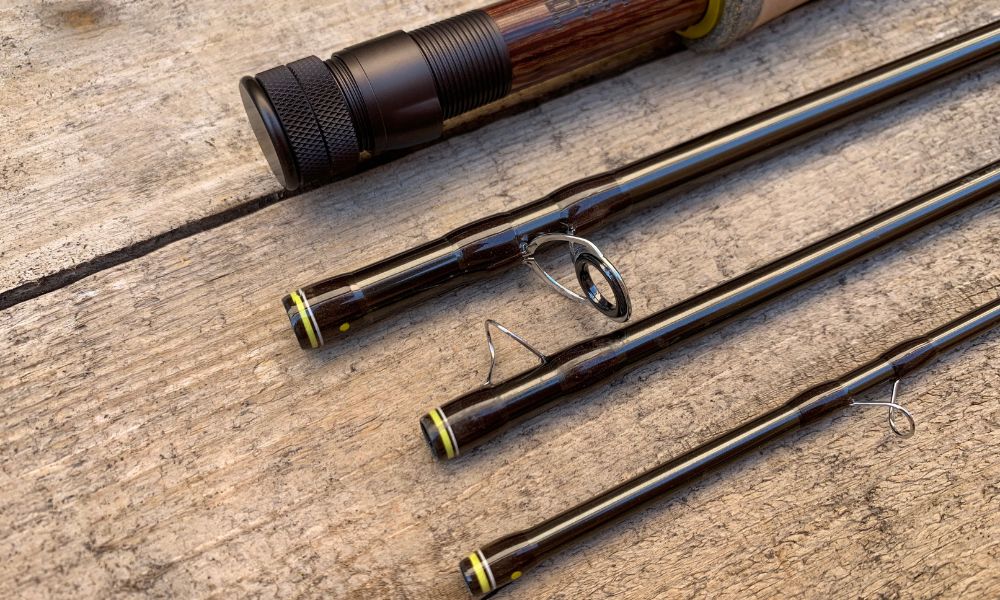 Warranty
Redington offers anglers a lifetime warranty on the Path. However, the warranty only covers a defect in workmanship or materials on Redington's part. If there are user errors, neglect, or loss, Redington does not cover you. Make sure you have original proof of purchase if you are trying to take advantage of the warranty on the Redington Path.
Redington Path Price
The Redington Path is going to cost anglers around $90. Depending on sales and deals, the rod can fluctuate anywhere between $80 and $130. For an entry-level or true backup rod, you're going to get a really great deal on a rod that will last you for many seasons.
Redington Path Rod
Order the Redington Path fly rod on Amazon.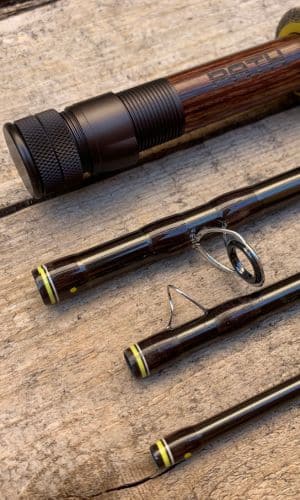 This rod is definitely on the more affordable side for high-quality entry-level rods. Plus, Redington is a reputable company, so you will know what to expect when you purchase it.
Watch the Redington Path Rod Review Video
Redington Path: My Personal Thoughts
Ever since I had the opportunity to test out the Redington Crosswater, I was excited to fish with the Path. If it was anything like the Crosswater, I knew I would love it. Turns out, the rods are pretty similar and feel extremely smooth. Testing out the 4-weight 9′ rod gave me a chance to try out a bit lighter version of the rod in more finesse situations.
For the presentation, I found that the Path was really great in tight and close situations. When fishing within 10-40 feet, I could lay down my flies softly and make all of the mends I needed. It was especially easy in slower-moving water. I found that I ran into trouble when the water was flowing over 700 or 800 CFS. Generally, the presentation was great and I loved working my way around tougher conditions with this rod.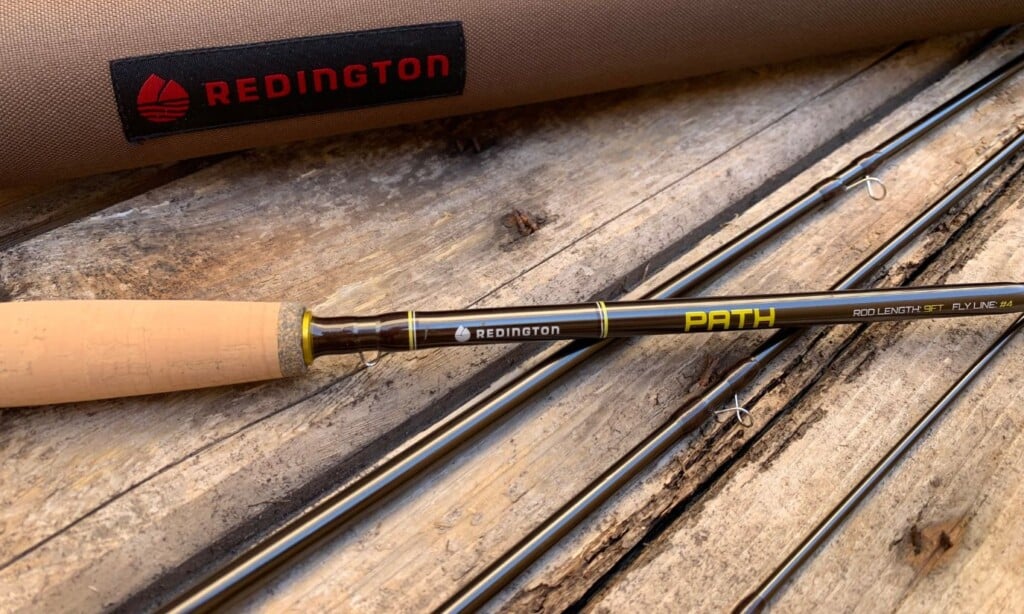 I really enjoyed casting this rod and found that it was plenty accurate. It didn't feel as accurate as the Redington Crosswater, and I attribute it mainly to the medium-fast action. It's a bit softer of action than the Crosswater, so it didn't have as much backbone when needed.
For the shorter casts, the Path was ideal. The 4-weight build of this rod made it easy to use within 40 feet. It was extremely accurate and I could hit my spot on the water essentially everywhere I would want. Even in a bit windy conditions, the rod held its own.
For the longer casts (over 40 feet), the Path struggled a bit. I was fishing it in somewhere around 5-10 mile per hour wind, so I had a bit of resistance, but I definitely felt it get a bit unruly on those longer casts.
The rod tip would stay a bit too high on my follow-throughs in those long casts. As a result, my fly wouldn't land exactly where I would want. I wish there was a bit more downward force put on the tip to ensure I could control my flies a bit better.
One of the main things I like about this rod is how it looks. The laser-etched wood reel seat looks great and the yellow and dark brown color pattern is easy to love. It's definitely a more unique design than some other fly rods I've been seeing.
Overall, the rod was a blast to cast, and I found that it performed well in most situations. Being that it was the 4-weight model, I knew it wasn't going to be the powerful rod that thrived in big wind and big water. It's a great finesse-style rod for dries, nymphs, and small streamers on creeks, medium-sized rivers, and small ponds.
If you're looking for a beginner rod or a quality backup rod, the Redington Path is the perfect option. Plus, the rods above the 6-weight are all saltwater ready.
Disclaimer: IntoFlyFishing.com is a participant in the Amazon Services LLC Associates Program, as an Amazon Associate I earn from qualifying purchases. Please see our Privacy Page for more information.