In this article, we'll look at the Snowbee Prestige G-X 10′ 2 weight in detail. I'll cover all aspects regarding the rod, including its styling and construction, and how well it fairs in different fishing situations.
Snowbee Prestige G-XS 10′ 2wt
If you like what you see in this Snowbee Prestige G-XS 10′ 2wt review, you can order the rod on Snowbee USA.
The G-XS is Snowbee's high-end rod range made in Korea, and it includes a couple of very interesting line weight and length options. There's a rod available for almost every freshwater scenario ranging from a 7 and a half foot 1 weight to a 10 foot 7 weight.
All of these rods have different purposes and actions, but in this review I'm focusing on the 10 foot 2 weight.
Disclaimer: IntoFlyFishing.com is a participant in the Amazon Services LLC Associates Program, as an Amazon Associate I earn from qualifying purchases. Please see our Privacy Page for more information.
Why Trust My Snowbee G-XS Review?
As a disclaimer, I must point out that Snowbee sent me this G-XS to test and review, but I always strive to be as honest and objective as possible.
I used the rod extensively on solo small stream missions and also fished it on a dam for our indigenous whitefish. I paired it with my trusty Shilton CR2 and a standard double-taper 2 weight floating line. And in most cases I used a dry and dropper rig with an extremely long leader.
Don't miss our Snowbee G-XS 2wt 7' Fly Rod Review.
Where Does the G-XS Shine?
So, let's look at where the 10 foot 2 weight G-XS fairs well:
Finesse
When I think of this rod, the first thing that comes to mind is finesse. Light tippets and small flies — this is where I feel the rod really performs great. One of the key characteristics that influence this is the rod's action. It's super smooth, so slightly slower than more modern fast action rods, but it doesn't fall apart like a wet noodle. And it still has a pretty decent recovery rate.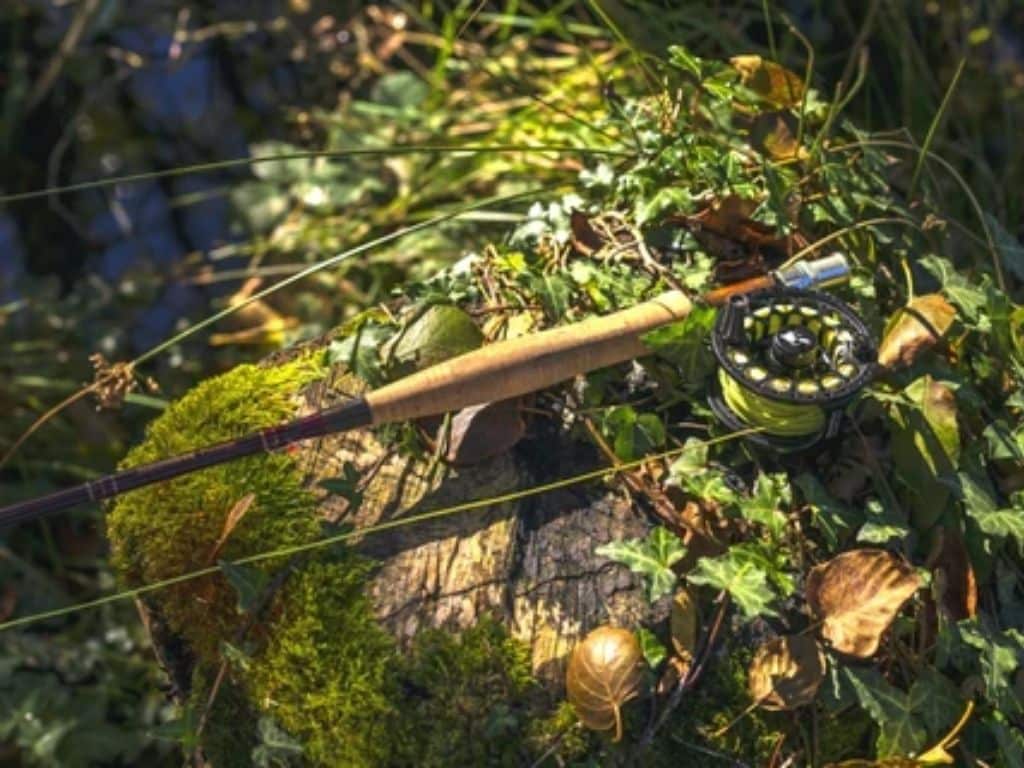 The other factor that I like, which really helps to work small streams, is the fine tapered grip. It's short and it helps you to work the rod more delicately. This is the ideal rod for the angler looking for a good crossover rod that can go from Euro nymphing to dry fly fishing.
Watch the Snowbee Prestige G-XS 10′ 2wt Review
Where Does the G-XS Fall Short?
In terms of Euro nymphing, the G-XS can get the job done without any hassles. But, if you're a dedicated Euro nymphing angler looking for a new stick with the latest in rod designs suited for this style, I don't think the G-XS is the best option out there.
The reason for this might seem quite minor, and that's why I say the rod will definitely get the job done. The rod doesn't have a fighting butt, so it's not as stable and comfortable as the anchor while you high stick and it has an uplocking reel seat.
What's in the Box?
The Snowbee G-XS comes with the following:
Rod Tube
Snowbee ships the G-XS in a solid Cordura covered tube with the rod's detailed embroidered there on the side of it. This, together with the sticker placed on the cap, makes for easy rod identification.
Order the Snowbee Prestige G-XS 10′ 2wt
If you like what you see in this Snowbee Prestige G-XS 10′ 2wt review, you can order the rod on Snowbee USA.
The tube also features a small leather patch with a classic traditional trout fly embossed into it, which really adds to the classic styling of the G-XS.
Rod Sock
The rod comes in a quality sock with all the rod's details on it. It's a feature that I really appreciate, as I always carry multiple rods with me in a large rod tube.
Snowbee Prestige G-XS Features and Specs
So, let's have a closer look at the build and components of the 10 foot 2 weight G-XS.
Reel Seat
The rod features a silver anodized uplocking reel seat with a single locking ring. This locking ring has a Delrin bushing to prevent your reel from coming loose.
The reel seat is finished off with a beautiful maple burl wood insert.
Grip
I love the rod's finely tapered grip, especially for finesse fishing styles. One of the most unique things about the G-XS is the tapered wooden collar where your index finger rests.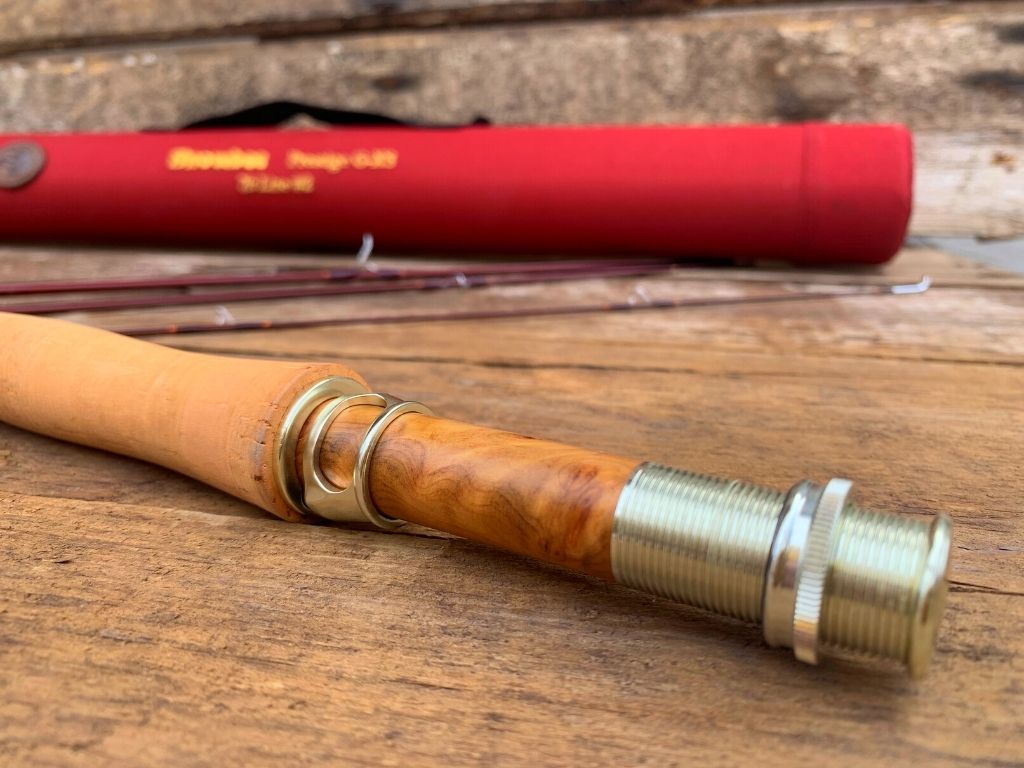 I do, however, have a question mark on the quality of the cork used on the grip, especially for a rod coming in at this price. The grip on the rod that was sent to me had quite a lot of filling applied to it.
Blank
The blank has a great smooth action to it, and anglers who prefer a slightly slower rod will fall in love with it. I feel that the rod's action was particularly well suited to light rigs.
Finish
The G-XS has a very classic overall finish with a high-gloss maroon color, brass and gold accent wraps, and golden text. The clear coat is also applied perfectly with no signs of bubbles or any discoloration.
Alignment Dots
Each section has gold alignment dots that help you set up the rod quickly.
Line Guides
The first stripper guide is positioned on the second section of the rod, and the rest of the snake guides have a relatively thick wire gauge. They all have a silver or natural metal finish.
Warranty
The Prestige G-XS comes with a lifetime warranty to the original owner. However, if you look at the wording on Snowbee's website, this might be slightly confusing, so let me explain.
If there are any defects in materials or craftsmanship within the first 12 months, Snowbee will replace that section at no cost at all. After this initial period of 12 months, if the rod breaks or fails for any reason, you return it to them with a shipping and handling fee of $40 and they'll sort you out.
Fishing the Prestige G-XS 10′ 2 Weight
As mentioned earlier, I tested the 10 foot 2 weight G-XS on small streams and a lake catching our indigenous whitefish species.
Length
The rod is 10 feet long, which helps to set up and control drag free drifts. I also like to fish longer rods on lakes, as it helps you to stay clear from any obstructions on your back cast.
Fly Range
This is a good crossover rod that will allow you to fish both dry flies and nymphs with great success. I do feel that the rod's strong point is the light stuff, so stick to nymphs smaller than size 14 and dries smaller than 12.
Fighting Ability
In terms of pulling power, this G-XS is closer to a true 2 weight than the 2 weight Moonshine Epiphany I reviewed a while ago. The tip is sensitive and soft and helps you to protect light tippet.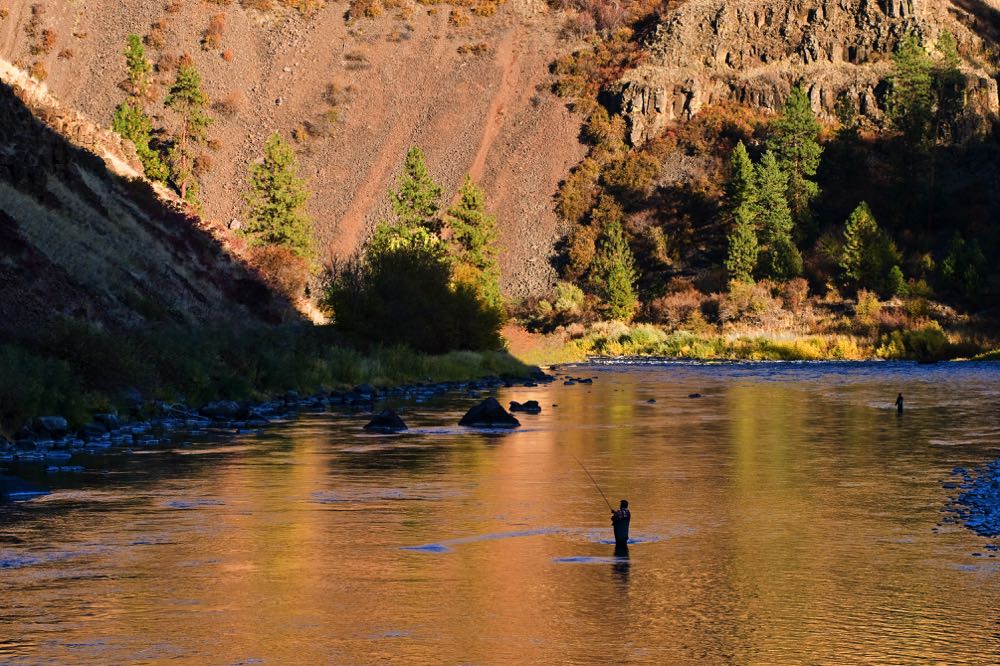 It also does a great job of absorbing quick changes in tension, so it helps you to keep fish on for longer.
My Personal Thoughts
So, after testing the rod on my local waters, what are my final thoughts?
Pros:
I love the delicacy of the rod. It reminds me of an old school 2 weight, but with drastic improvement in recovery rate and action.
I also like the fine shape of the grip, which suits the light style of fishing.
The rod also does a great job at moving between nymphing and dry fly fishing.
Cons:
On the cons side, I do feel that die-hard Euro nymphing anglers might feel that the rod's features and design are a little outdated.
I also think that the G-XS has some serious competitors at the price point it's going for.
Who Should Buy the Snowbee Prestige G-XS?
So, who should consider buying the Snowbee G-XS 10 foot 2 weight? In my mind there are three types of anglers this rod is designed for. The first and most obvious category are the die-hard Snowbee fans. I have a couple of fellow anglers who fall into this category, and they really love this rod.
Order the Snowbee Prestige G-XS 10′ 2wt
If you like what you see in this Snowbee Prestige G-XS 10′ 2wt review, you can order the rod on Snowbee USA.
I also think that this model of the G-XS is perfectly suited for the small stream angler who adapts his or her style of fishing as the scenario dictates. In other words, the angler that needs a rod that does dry fly fishing, nymphing, dry and dropper, and even throwing streamers well. This is a great option for those anglers.
The fact that the rod has classic styling makes it ideal for the traditional angler looking for a longer rod option.
Conclusion
I hope that you found this review helpful, and if you have any comments, questions, or suggestions, please leave them below the video. I always strive to improve these videos, which are ultimately dedicated to you.
Also, please like and subscribe to our channel so we can let you know when we release any future reviews.
Until next time!