Finesse anglers are known to be especially picky with their gear. Poor equipment can make or break the chance of catching a wild trout hiding in a pocket. Many finesse anglers have horror stories of targeting a fish for 10 or 15 minutes and losing it after a gear malfunction.
Prestige G-XS
If you like what you see in this Prestige G-XS review, you can order the rod on Snowbee.
Snowbee Fly Fishing has created a finesse rod that will perform in a variety of situations and give anglers an opportunity to make the most of their time on the water. I've given it a lot of use, so along with my years of fly fishing experience, I have a pretty good idea of what this rod is capable of.
In this Prestige G-XS review, I'll tell you all about my time using this rod. I'll tell you what I liked about it as well as the relatively minor things I think could be improved.
In general, I believe that the G-XS 2 weight is a groundbreaking rod. It combines quite a few features that you won't find anywhere else.
Disclaimer: IntoFlyFishing.com is a participant in the Amazon Services LLC Associates Program, as an Amazon Associate I earn from qualifying purchases. Please see our Privacy Page for more information.
Why Trust My Snowbee G-XS Review?
I had the opportunity to spend a good amount of time with this rod, and I did so in some difficult weather. Besides quite a few calm and clear days, I also subjected the G-XS to finesse fishing in 15 to 20 mile per hour winds. Especially on that day, I gave this rod ample opportunities to succeed and fail during my time on the water.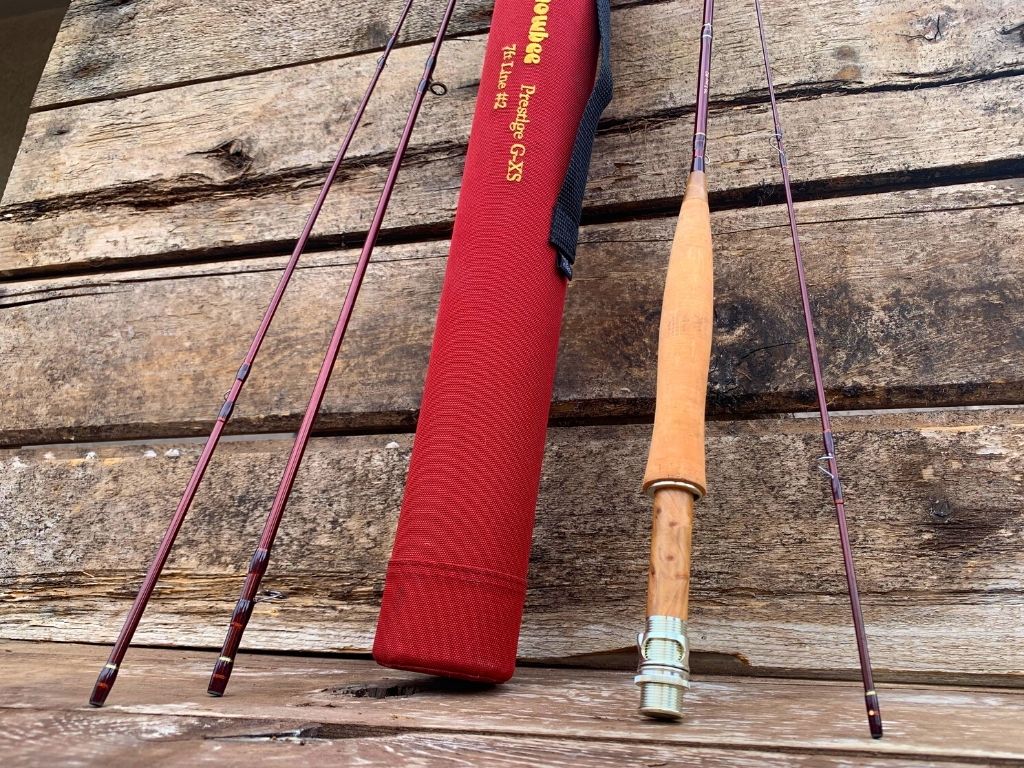 At Into Fly Fishing, we only review gear that we've personally tested. I'm a diehard finesse angler, so I have high standards for my equipment. I was quite excited to see if this rod would perform even when the weather wasn't cooperating.
Don't miss our buyer's guide to Snowbee Fly Rods.
Watch the Video
What's in the Box?
When you receive the rod, you'll also get a quality rod tube and rod sleeve. The rod tube is quite a bit smaller than what you'd normally find with a four-piece 4 or 5 weight. It's roughly 2 feet long and can fit in just about any bag that you'd bring along on your excursion.
Snowbee G-XS Review Features & Specs
G-XS rods are a unique breed in the fly rod world. Snowbee went back to the drawing board and created a rod that's unlike any others in its class. The features of this rod are difficult to find on any other in the industry. It's quite fascinating to see what they've done.
Build Quality
The Snowbee G-XS 2-weight is made out of graphene. Graphene was developed in 2010, and it's a two-dimensional carbon sheet that's only one atom thick and actually 200 times stronger than steel. It's extremely light as well as flexible.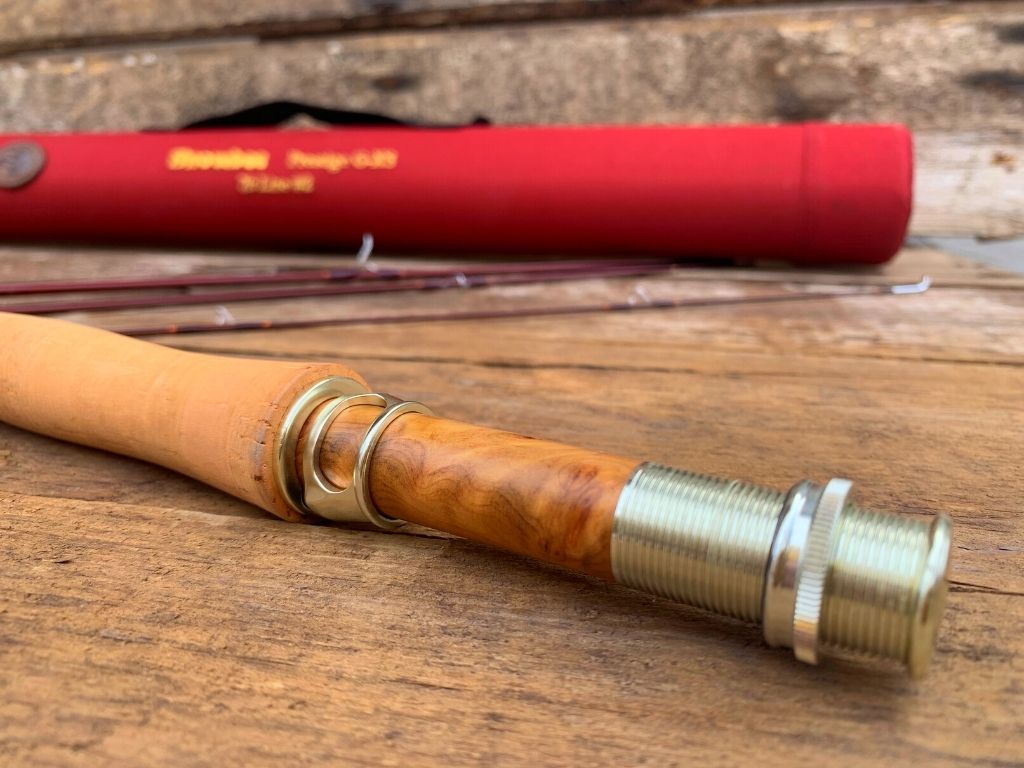 The reel seat is made of anodized silver/gold aluminum and has maple burl wood inserts. It's built from extremely high quality materials that will bend and maneuver in the ways you need them to.
Order the Prestige G-XS
If you like what you see in this Prestige G-XS review, you can order the rod on Snowbee.
The rod is 7 feet long, so you don't have to worry about having too much rod for some of those tighter areas you find yourself fishing. When I took it into some narrow streams, I was pleasantly surprised by how well it performed, even with heavy vegetation on both sides.
These shorter rods are sometimes hard to get moving and difficult to create power with, but Snowbee anticipated this while creating it. When I've taken it to places with ample room to cast, like larger rivers and even lakes, I was once again surprised, this time by its significant casting power.
Action
The Snowbee G-XS is a fast action rod. This adds another element to the entire setup. Obviously, the technology allows it to be flexible, but the fast action gave me more power to cast through the wind and get fish into the net before there was too much disturbance.
If you find yourself fishing in high alpine areas with wind, you'll be thankful for the fast action. It'll power through the wind to help you lay your flies down gently.
Presentation
When you're choosing a finesse rig, you need to know that you can present your flies in a way that won't spook the fish. Odds are, you'll be fishing small nymphs and dry flies. These aren't always easy to cast and are most successful when they fall in the water without too much disturbance.
The tip sensitivity on the rod is impressive. As I was fishing it, a small flick would put that fly exactly where I needed it to be. It took some getting used to, but after an hour or two, I was extremely precise and found that I could do whatever I needed to do with my casts.
Short Distance Accuracy
This rod was meant to cast 15-20 feet to the opposite bank or the seams in middle of the streams and rivers you fish. It's extremely impressive at these shorter distances. The Snowbee G-XS has won awards for being the most accurate rod on the market.
If you pride yourself on your ability to make accurate shorter casts, you'll find that the Snowbee G-XS will keep up with your ability. Depending on your skill level, you'll find that it has few limitations. While it's a fast-action rod, it doesn't sacrifice finesse and feel. Snowbee has found a nice balance.
Long Distance Accuracy
Fishing with a 2 weight in the wind isn't easy. Time and time again, I've found that the G-XS is up to the challenge and then some. I was able to make 25 to 30 foot casts with this rod, but this was the max with wind that heavy. The main issue came with presenting flies at that distance. Since I was using Delicate Presentation line, it wouldn't cut through the wind like others.
The fly line flows through the guides nicely, and then the main limitation you'll find is your own casting ability.
Warranty
All Snowbee fly rods are backed by a lifetime warranty. If the rod breaks or fails, you can return the rod with a $40 fee to handle the postage and Snowbee will then determine the process. If it's broken beyond repair, Snowbee will send back a rod of a similar value.
You also have an option to "trade up" to a rod of a higher value. You'll pay the shipping and handling as well as the difference between the two rods. Be sure to keep your proof of purchase or you won't be able to receive the guaranteed warranty.
Snowbee Prestige G-XS Review: My Personal Thoughts
This rod is extremely sensitive. I wasn't only able to detect the smallest strikes, but I was able to ensure that my flies would land softly on the surface of the water. The more I used the rod, the more I appreciated these aspects of it.
The rod is compact, but still powerful. It loads well all the way down towards the reel seat. I could feel it still functioning properly even as the wind and other conditions tried to inhibit it.
This rod is fairly expensive. At $549, you'll pay quite a lot for it. Graphene technology isn't cheap and Snowbee puts quite a bit of time into their technology. Keep this in mind before you purchase it!
The handle of the rod is fairly small. Snowbee created the handle so you can keep a finger on the blank as you cast. This ensures that you can be even more delicate with your presentations and accurate with your casts. I have somewhat smaller hands and my hand barely fits on the handle. I kept one finger on the rod blank as I casted and I didn't have any discomfort.
Overall, the Snowbee G-XS 7′ 2 weight is a high quality rod that performs extremely well. If you have the budget to spend nearly $600, then it's worth the price. The unique features of this rod are impressive, and Snowbee has done a great job with this rod.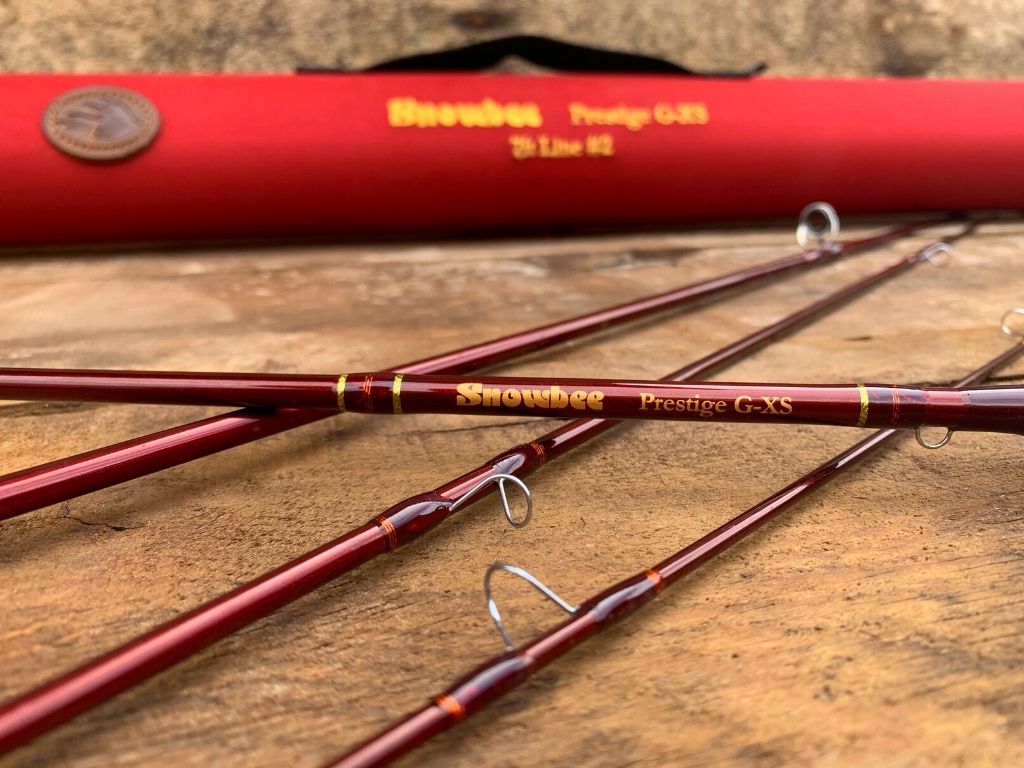 It's an excellent option for anglers who specialize in finesse fishing and need something that they can fully trust. If you find yourself on small streams more than any other type of water, then it's worth it. If you're looking for a casual rod to occasionally use while you're out West or spending time up in the mountains, then you should do some more considering. Obviously, it'll depend on your budget.
I fall into the first category of anglers from above. I'm a finesse angler, and I fish a lot. Besides the small handle, which I compensated for by putting a finger on the rod's blank, I never once was out on the water wishing the rod would perform better. The casting was smooth and powerful. The only limitations I've felt with the rod were caused by my own ability.
Order the Prestige G-XS
If you like what you see in this Prestige G-XS review, you can order the rod on Snowbee.
Once you get the hang of this rod, it has a great feel. Since it's so lightweight and sensitive, you'll find that you need some time to get used to it before you're able to hit the exact spots you'd like.
It's forgiving, but up to a point. It almost pushes you to be better and forces you to learn how to become a better caster.
Conclusion
Snowbee pulled out all of the stops for the G-XS 2 weight 7-foot rod. They made it a goal to ensure that it has top-of-the-line technology and more useful features than any other lightweight rod on the market. This is an ambitious goal, and companies can often find themselves in trouble when they do this.
However, it's easy to tell that they didn't rush this design. They took all the technological advancements, figured out how they best meshed together, and created an impressive rod.
I've greatly enjoyed my time with this rod. If you can get past the price (which is well worth it, in my opinion), then I'm certain you'll enjoy it as well.