As an Amazon Associate I earn from qualifying purchases.
In this full review we'll be checking out the Headwaters Bamboo Victory Series 3 weight 8 foot fly rod outfit.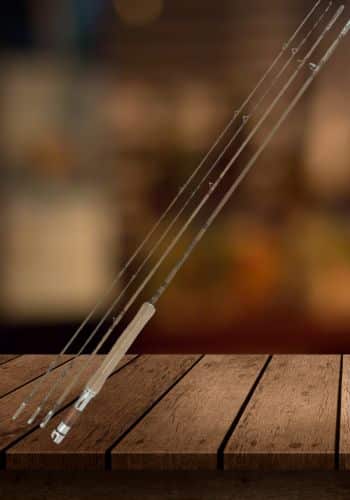 Headwaters Bamboo Victory Series Fly Rod Outfit
If you like what you see in this Headwaters Bamboo Victory Series fly rod outfit review, you can order the fly rod on Headwaters Bamboo.
In this article, I'll cover all the different components of the rod. I'll talk about some areas where this rod shines and where it might fall short. I'll also cover who I think this rod is perfect for. Let's get into it.
Headwaters Bamboo Victory Series Fly Rod Outfit Review
Before I start this review, I have to mention that Headwaters Bamboo sent me this Victory Series Fly Rod Outfit for review and testing, but in no way are we required to be positive about this gear or any other gear on this website.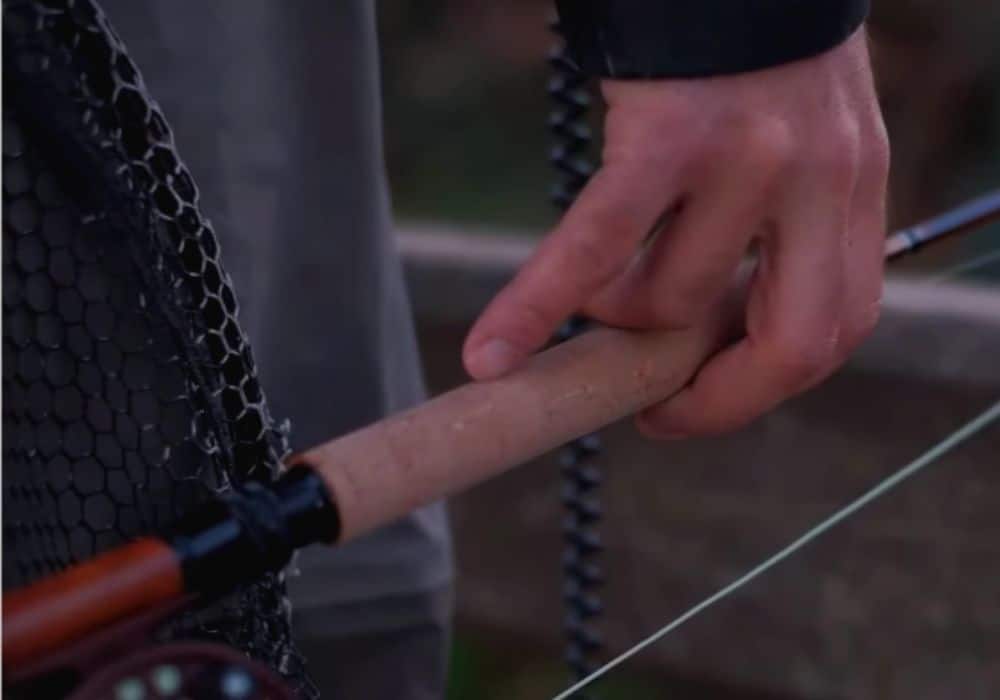 We're very clear about this with all the manufacturers. Whether we buy it for ourselves or for renting to clients, borrow it from a fly shop, or if the manufacturer sends it to us, we'll be 100% transparent with our audience and honest in all of our reviews.
How I Was Fishing the Headwaters Bamboo Fly Rod?
Before I get into how I've been fishing the rod, I should mention that this is my first bamboo fly rod. Before you click away and say to yourself, this guy doesn't know anything about bamboo rods, stick with me.
If this will be your first bamboo rod purchase, I have a unique perspective I'll be able to share with you because I had a bit of a learning curve in learning to cast this rod and how to care for it.
Someone who's had many bamboo rods before might have forgotten all of the nuances of owning a bamboo rod, so I think this could be useful for a first-time bamboo fly rod purchaser.
However, if you want to watch a video from a guy who's had lots of bamboo rods and has great experience with them, you can click this link. Pierre, another angler on our team, did a great review of another Headwaters Bamboo fly rod.
Now that I've made that clear, I'll talk about how I was fishing the Headwaters Bamboo Victory Series Fly Rod Outfit.
I took this bamboo fly rod to a couple small streams in northwestern Montana. I was using the kit as it came out of the box. I added a 5X leader at the end, and I was fishing mainly dry flies on small creeks and rivers.
I also took it under a bridge on a larger river, which isn't exactly the perfect scenario for this rod. It was a windy day, but it did actually perform pretty well considering it's mostly meant for smaller creeks and rivers.
I used a couple of dry droppers, but it was mostly just straight-up dry fly fishing. I was putting on really small flies and a couple larger ones.
The smallest were up in the 20 size range, and the larger ones might have been size 12 to 16. The flies were Pale Morning Duns and Parachute Adams.
Even with those larger flies, I was able to turn them over. The rod itself has a unique casting feel to it that actually took a little while to get used to.
A little later in this Headwaters Bamboo Victory Series Fly Rod Outfit review, I'll get into how I felt casting my first bamboo rod and how I felt the rod performed overall.
Watch the Headwaters Bamboo Victory Series Fly Rod Outfit Review Video
Victory Series Bamboo Rod Outfit Build and Components
Let's start down on the butt section. The reel seat looks beautiful. The rod has a chromed-out anodized aluminum double-ring downlocking reel seat with a stunning, classic-looking stabilized burled maple wood insert.
Moving up, the cork handle is one of the finest corks I have on any of my rods. There's a bit of filler in it, but they've used high-quality cork. It's really smooth, and it's in the full well design.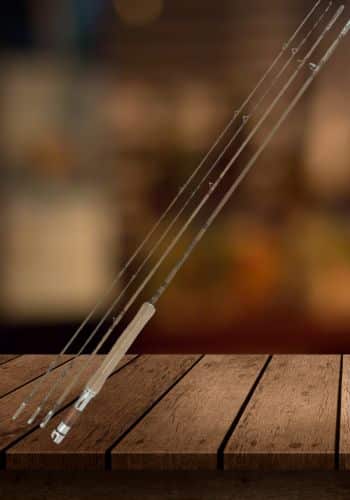 Order the Headwaters Bamboo Victory Series Fly Rod Outfit
If you like what you see in this Headwaters Bamboo Victory Series fly rod outfit review, you can order the fly rod on Headwaters Bamboo.
Next up are the blanks, the thing that makes this rod what it is. The blanks are six sided, and they're made from genuine hand-split and hand-planked Tonkin cane bamboo, which offers a medium action in this rod.
Each blank connects with metal-furled connectors, and there's an extra tip included in the kit with this three-piece rod.
It isn't just a spare section to use if you break the rod, but it's recommended that you switch the tips back and forth on each fishing day to avoid unwanted stress on the natural materials of the rod.
Moving up, you'll find one red agate stripping guide, as well as hard chrome single foot guides that go all the way up the rod. They're wrapped in deep burgundy windings with a narrow black tip ring at the end.
The rod itself is shipped in a sturdy Cordura-covered rod tube with a rod sock that has spaces for all four pieces of the rod, including a section for extra tips.
If you order this Headwaters Bamboo Victory Series Fly Rod with the full outfit, it comes with a super cool Headwaters St. Joe #5/6 Reel.
I love it. It's like what all reels used to look like. It's a beautiful tiny reel. It's only 3 inches, and it's stunning. I took the reel into a fly shop to get it spooled, and everybody in the fly shop was amazed at how cool it was.
The St. Joe Classic Fly Reel not only has a really basic and traditional fly fishing look, but it also has the same traditional feel and sound, as well as the same basic click and pawl drag system that sounds great.
One of the things I love about the reel is the sound it makes with the line flying off of it. I know some of you say that sound doesn't matter in a reel, but this one sounds beautiful, just like the reels I remember when I was growing up.
When you order the full outfit, it also comes with Headwaters EB Floating Fly Line. The EB series of floating lines by Headwaters is specifically designed for bamboo rods.
The line has an extra long belly, and it casts quite a bit like a double taper line, with extra weight in the front end to make sure that it shoots through the guides of the bamboo rod while helping you to load the rod really nicely on the water.
Victory Series Bamboo Rod Casting and Presentation
Like I said, the Headwaters Bamboo Victory Series Fly Rod is my first bamboo fly rod. I think this is where I'm going to have a unique perspective on casting the rod for the first time.
When I got the rod, I really didn't know what to expect and how it would feel in my hands, but there is a medium action on this rod.
When you get one, don't expect it to have the fast or medium-fast action that you expect from a really high-quality graphite or graphene fly rod. This rod is meant to be a bit slower.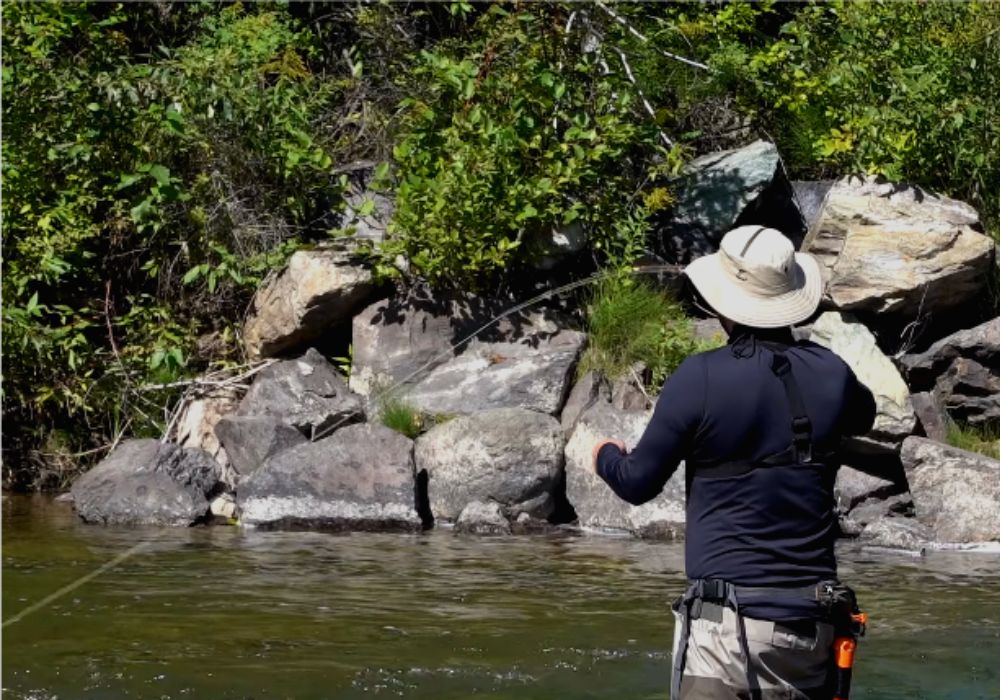 When you're casting, you really have to slow down your casting stroke. You have to get your timing right, which took me a little to get used to, but I did eventually get used to it.
I think that where this rod shines is in small creeks where you'll be doing shorter casts. It's great for roll casting, and you can get the line up and off the water and whip it out there easily. You get beautiful, long rolling loops when you do that with the rod.
A graphite fly rod doesn't have the same feel to it. Once you get used to how the Headwaters Bamboo Victory Series Fly Rod roll casts, and how it casts in general, it does feel really nice.
I'm still learning, and I'm still getting better at it. There will be a bit of a learning curve if it's your first bamboo rod, but this medium action is pretty cool.
It helps with fighting fish as well by protecting those super light tippets, but I'll talk about that a little bit later.
Overall, I think that if you're getting your first bamboo fly rod, a medium action might be a little weird for you. But as you get used to it, I guarantee you'll start to enjoy it.
Headwaters also makes some other rods that are medium to fast action. Those might be a little better for you if you don't want to go down to a medium action fly rod. For me, I'm enjoying a totally different feel of a rod and getting used to it.
Victory Series Bamboo Rod Mending and Line Control
Like I said in the casting portion of this Headwaters Bamboo Victory Series Fly Rod review, you can get great roll casts with this rod. This also means that you'll have quite a bit of line control for mending.
You can mend it easily because of the soft tip. The medium action helps you to pick the line off the water and get really nice loops to control your line, and get those dead drifts how you want them.
It's perfect for smaller streams and creeks. I really enjoyed using it there. It does take a bit of getting used to, just like casting, but once you get used to how you're mending the line, you really do improve and can get great control with this rod.
Fighting Fish with the Victory Series Bamboo Rod
I did get a couple small guys on this rod, and I really enjoyed fighting fish with it. With its loose softer action, you can feel every single vibration that the fish gives you.
Also, with its super soft tip, you're able to protect hyper-light tippets. So you could put a 6X on it easily, hook into a decent size fish, and the end of the rod will help you protect the tippet.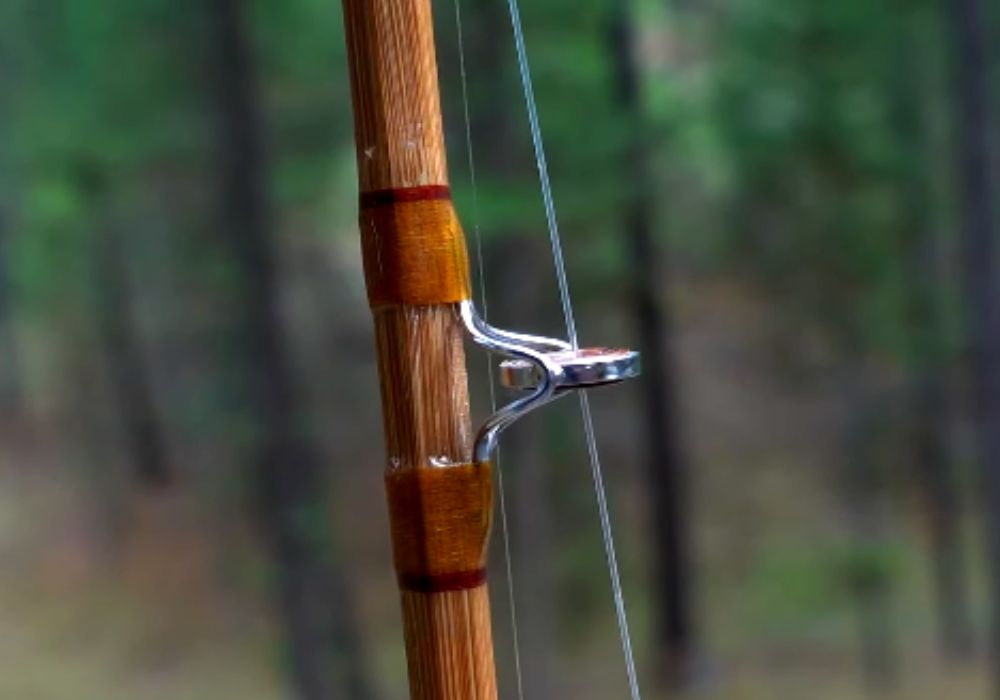 It was taking me a while to get used to casting, timing my strokes, and mending the line on the water, but when I got a fish on, it was a pretty cool feeling to catch a fish on my first bamboo fly rod.
I think that's something that's really unique about the Headwaters Bamboo Victory Series Fly Rod. I guess this is how it felt to catch fish 50 or 75 years ago, when people were fishing with bamboo rods all the time. I really enjoyed it.
I wouldn't want to hook into a 10 pound trout on this rod, but that's probably not what you'll be doing anyway.
I'm sure you wouldn't have a problem with this rod on small streams for small trout up to 18 inches. It's great for fighting fish, and it feels awesome in the hand.
The Price of the Victory Series Bamboo Rod
You can get the Headwaters Bamboo Victory Series Moyie 3wt 8' fly rod on the Headwaters Bamboo website for $525 USD.
If you've shopped for bamboo fly rods before, you know that's an incredible price. Even if it only came with the blanks — only the rod itself — $525 is a great price for a bamboo fly rod.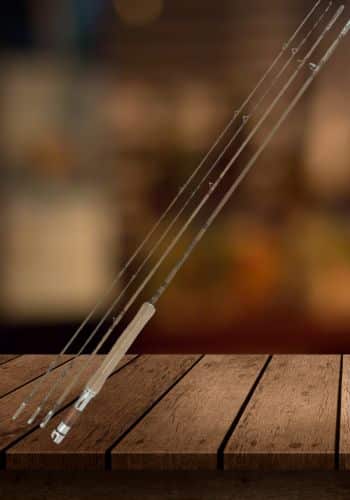 Order the Headwaters Bamboo Victory Series Fly Rod Outfit
If you like what you see in this Headwaters Bamboo Victory Series fly rod outfit review, you can order the fly rod on Headwaters Bamboo.
Plenty of bamboo fly rods out there cost upwards of $1,500. I even know of one, the Orvis Penns Creek, that's nearly $3,000.
Bamboo rods tend to be extremely expensive. They're not easy to make cheap, and there's a lot to them. They're handmade, beautiful rods, so to offer one for this price is really where Headwaters stands out. Not many companies out there offer this quality of a bamboo fly rod with an entire outfit for $525.
If you want to purchase this Headwaters fly rod outfit, you can follow this link. It's an affiliate link, so we get a commission if you decide to purchase through it. It's your purchases that help to keep this website running, and we appreciate your support.
Headwaters Bamboo Warranty and Service
Headwaters have a lifetime warranty on all their rods, but it's only for manufacturer error or some kind of breakage that happens due to workmanship.
If you crack your rod in half, you won't get a replacement from them for free. You'll have to pay for that. You'll have to send in the entire rod, and a fee will be included for having to repair the pieces of your rod.
But one thing they do offer that not many companies are doing right now is a 30-day no-questions-asked return policy. You can test it out for 30 days, and if you don't like it for any reason, you can send it back to Headwaters for a full refund.
That's awesome about the rod, but I'd have liked to have seen a better warranty, with some kind of flat rate fee for the replacement of any of the rod's pieces. I'd say that's one of my cons for the Headwaters Bamboo Victory Series Fly Rod.
Victory Series Fly Rod Room for Improvement
I'll start with what I mentioned above. I wish that the warranty system from Headwaters was a little better.
Many fly rod companies, especially the higher-end fly rod companies out there, offer some kind of lifetime or 25-year replacement fee. If you break any part of the rod, it'll be a flat rate fee, and it usually costs a lot less than what the actual piece is worth.
With some companies, if you break the butt section, it might cost you only $50, or a tip section is $40. You send it in, and they cover the shipping and replace it for you.
Headwaters don't do that. I'd like to see it from them, but that's not the case, although I do love that they have a 30-day testing period, when you can use the rod with no risk for 30 days and send it back if you need to. That's pretty cool.
Another thing I'd like to see is some alignment dots on the ferrules. I know they're metal ferrule connectors, so it's a little different. You don't often have alignment dots on them. But I don't see why Headwaters couldn't have included them.
I did have one issue with this rod while I was out there casting it. The metal ferrule connectors consistently came apart, and they're supposed to fit super tight, to the point that sometimes when you have metal ferrules between rod sections where they connect, they're hard to get apart after a day of fishing.
Mine was the opposite problem. They were a little loose. A few times when I was casting, the tip section of the rod flew off into the water. It's a huge hassle, and I even made sure that I was pushing the sections together super tight after it happened to me a couple times. I gave it a lot of force.
Here's something that I learned about bamboo rods — you can't twist the blanks into place.
Normally when you're connecting two rod pieces together, like on a graphite rod, you'll put them about 90 degrees off and then twist them into place as you push in. That'll really set the ferrules together.
You can't do that with bamboo rods. You should never twist them. I had no way of pushing them more tightly together, but after Googling around a little bit about different types of bamboo rods and how you can remedy that, I learned that you can add a little candle wax between them.
So I tried that, and I think that now they're a little tighter. I'm going to take it back out on the water, and hopefully it comes apart and doesn't happen to me anymore.
It's worth mentioning, and I wish the connectors were a little tighter, but it doesn't really take away from the performance of the rod, and I do think that now I've remedied it by adding some candle wax.
Lastly, there's one other thing that I'd love to see with this Headwaters Bamboo Victory Series Fly Rod Outfit. There's absolutely no line weight or rod identification on the Cordura tube that they ship the rod in.
I'd like to see it on both the sock and the tube, and it's not on either. It's a handy thing that manufacturers do, so if you're carrying multiple rods in a larger rod tube, the sock has it on there so you can easily identify which rod is which.
Obviously the tube could also have it. If you have multiple Headwaters rods, you might not be able to tell which is which. So that would be a handy feature to add to the rod and the outfit itself.
My Personal Thoughts and Opinions on the Headwaters Bamboo Victory Series Fly Rod Outfit
I had a blast using the Headwaters Bamboo Victory Series 3wt 8' Fly Rod. It was my first time having a bamboo fly rod, and like I said, there's a bit of a learning curve to it.
I think I'm starting to see the appeal and why people like to have these classic-feel rods. Especially when you get a fish on, it's a blast.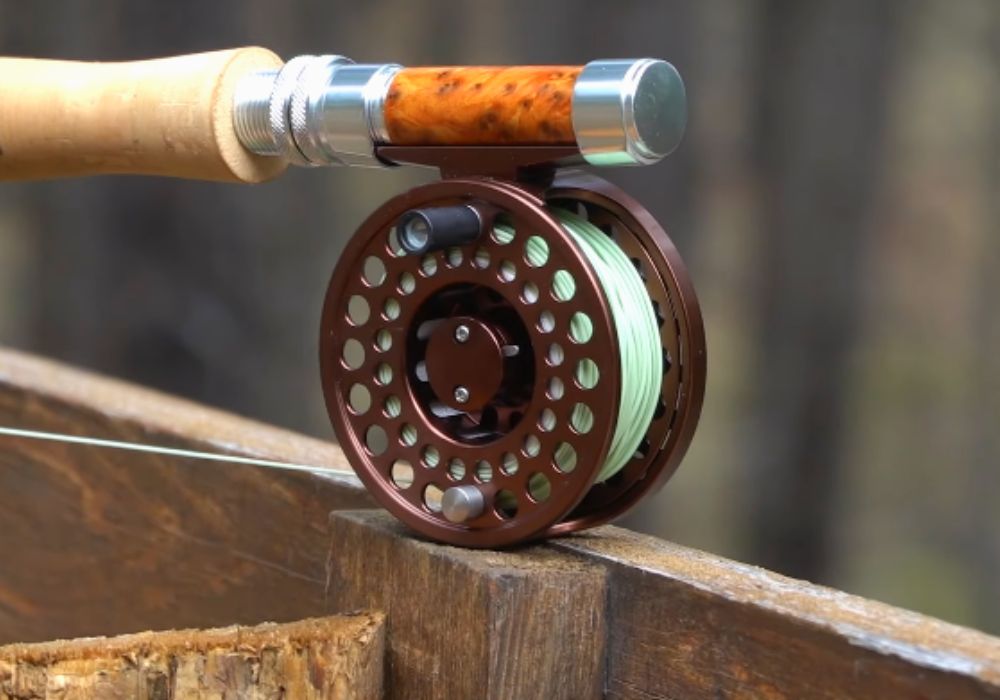 It's a lot of fun, and I like that Headwaters Bamboo is making these rods for a somewhat affordable price, especially compared to some of the larger companies out there that are making bamboo rods that cost a ton of money, like Winston and Orvis.
$525 for a good-quality bamboo fly rod with a beautiful reel and the line is a great deal, and I think it's a great introduction for anyone who wants to try their first bamboo fly rod.
Like I said earlier in this Headwaters Bamboo Victory Series Fly Rod review, the slower action of the rod takes a little getting used to. If you want to check out one of their faster action rods, you can follow this link to the Headwaters website.
Aside from the ferrules coming apart while I was casting, I had no problems with this rod whatsoever. I'm really hoping that the candle wax is a solution for that and I won't have to worry about it anymore.
Overall, it's a great rod. It casts well, mends beautifully, and feels great on the water.
Conclusion
I hope you enjoyed this Headwaters Bamboo Victory Series 3wt 8' Fly Rod review. If you did, please give it a like, leave a comment down below, and don't forget to subscribe to our YouTube channel.
We have different reviews coming out every week, and we have multiple how-to series, like how to get into Euro nymphing, how to do stillwater fishing, how to do small creek fishing, and so much more.
We have fly tying tutorials, and we have our Montana Fly Fishing vlog series on YouTube, where I'm going out and taking you fly fishing around northwestern Montana using the Headwaters Bamboo Victory Series Fly Rod and so many other great products.
So I hope you'll join us, and until next time, tight lines.
Amazon and the Amazon logo are trademarks of Amazon.com, Inc, or its affiliates.
As a part of the Amazon Associates Program and other affiliate programs, Into Fly Fishing® may receive a comission if you order products through links on this website.