As an Amazon Associate I earn from qualifying purchases.
During this in-depth Sage X review, I put the 3wt 9ft fly rod through its paces. I spent an entire day fishing it on one of my local streams near Cape Town. This article will look at the rod's physical features, the strong and weak points, and who should buy it.
Before we get started with my review of the Sage X fly rod, please note that the views and standpoints of this review are my own opinion and may differ from other user's experiences. In no way am I affiliated with Sage nor am I required to write a positive review.
If you're interested in checking out my hands-on video review, Click Here to watch now.
Sage X Review
If you like what you see in this Sage X Review, you can order the rod on Amazon.
As a part of the Amazon Associates Program and other affiliate programs, Into Fly Fishing® may receive a comission if you order products through links on this website.
Why Trust My Sage X Review?
Firstly, while I am paid as a writer at Into Fly Fishing, as of the time of writing this website is not sponsored by Sage and has in no way been paid to speak positively of the rod. There are affiliate links in this article, but as a writer for the site, I stand to gain nothing from them so my review is unbiased.
A local fly shop near my house called Upstream Fly Fishing lent us this rod, and they've allowed us to use it and put it through the wringer, which is what exactly I did.
Most of the fishing I do is on the small streams near Cape Town. During the summer season, I spend at least one day a week fishing or guiding on these waters. Mostly, I use a 3wt outfit as it allows me to present small dry lies with finesse. The trout size range from 6 to 15 inches in this area.
The rivers have dense overgrowth and have a good combination of pocket water and long pools. This makes for challenging fishing and having a rod that can shine in all these scenarios is essential.
I feel that to review a specific rod completely, you need to spend a while with it and really give it a run for its money. For this reason, I took it to our local streams and fished it, just like I would one of my own rods.
What Makes a Good 3wt Fly Rod?
To understand what boxes a good 3wt fly rod should tick, we need to look at the specific fishing techniques used. The size of fish and rivers that you're fishing on will also play an important role.
Fish Size
A 3wt rod may be used for small to medium-sized trout. Very often, these fish will inhabit a clear and small stream making the use of small tippet sizes essential for success. A 3wt rod, therefore, needs to protect tippet sizes ranging from 5X to 7X.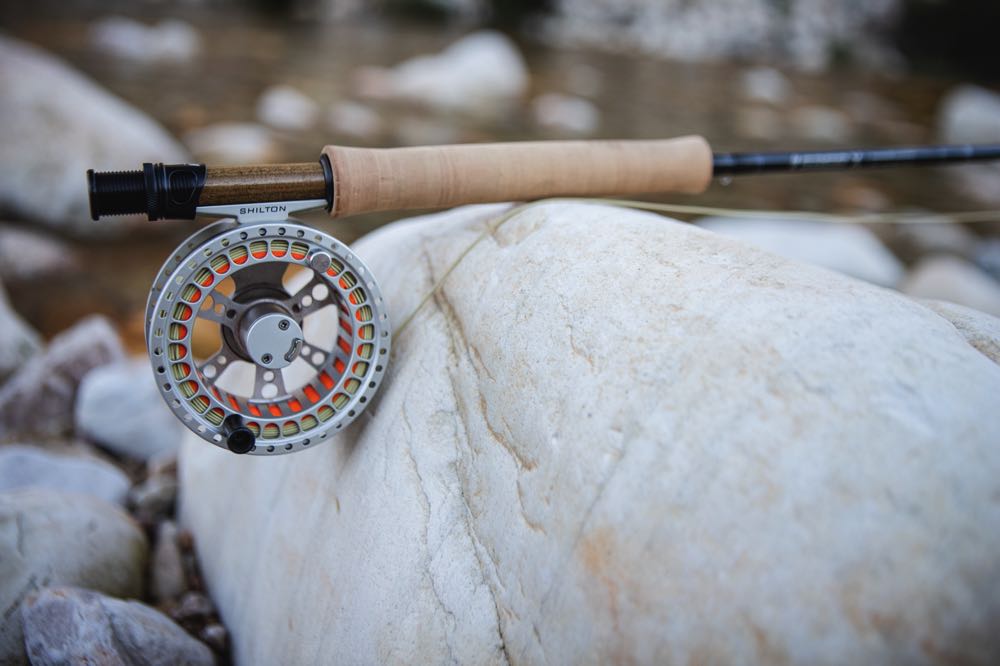 There's always the chance to hook into a slightly larger fish. A 3wt also needs enough backbone to deal with medium-sized trout.
Fishing Technique
In the world of 3wt fly rods, there are two main camps. The dry fly purest looking to present a fly at distances of no more than 40ft. The delicate presentation of the fly is important. A 9ft and shorter rod is preferred especially on rivers with overhanging trees and shrubs.
On the other end of the scale, you have nymphing aficionados. Here the optimum rod length is 10 to 11ft. The rod has an incredibly sensitive tip to protect light tippets and detect takes. Fishing, in most cases, happens at close quarters of not more than 30ft.
Sage X Review: The Pros
Firstly, let's have a look at the areas where the rod excels. Although the rod does seem quite versatile, it is a pretty unusual 3wt. So, who is it for, and in which situations does it perform well?
Situation
I found the rod to have an extremely fast action for a 3wt. I was able to generate high line speeds to deliver small flies very far. It casts relatively large streamers and multi fly rigs with ease. The line speed and tight loops allow the rod the perform well in wind.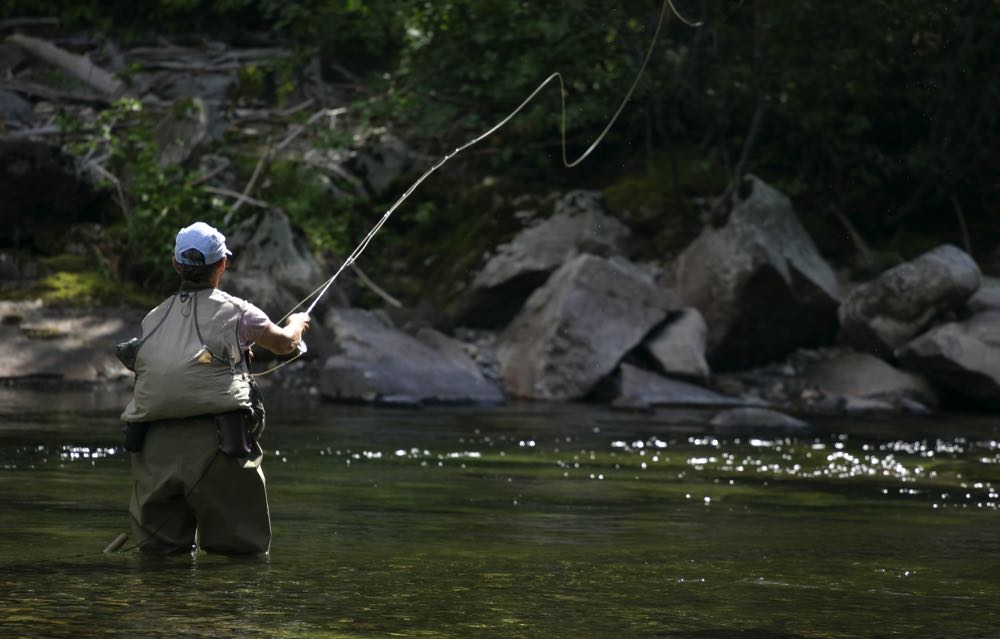 Skill Level
In my opinion, the 9ft 3wt is designed to suit the advanced caster. If the timing and power application throughout the casting stroke is spot on, it rewards you with a beautiful tight loop. The sweet spot is present in a very narrow band and if missed, results in a tailing loop.
Line Management
The additional length of the 9ft model made mending and line management easy. I found it easy to set up drag-free drifts, especially compared to short sub-8-foot rods.
Line Pickup
The stiff rod action and ample power in the butt section make it possible to pick up long lines. And not only from perfectly manicured lawns. The rod was able to pick up 60ft of line with ease. Why is this so important?
Well if you're fishing to a specific section that's quite far out you don't want to waste time to complete an entire drift before making another shot. With the X I was able to cast the fly out to 50ft and do a short 10ft drift. I could then pick up the remaining 40ft line, and just place it down into the zone again.
What's in The Box?
When you buy a Sage X, the rod is shipped with the following:
Rod Sock
A black rod sock with a silver Sage logo and rod weight identifying tag. The sock has a divider for each rod section, keeping them safe and covered when not in use. When the sections are stored in the sock, it folds over and is secured with two pieces of black fabric.
Rod Tube
The rod and rod sock is shipped in a green hard protective rod tube with an oval Sage logo on the side. The tube can only fit one rod. The cap of the rod tube features all the details of the rod, making for easy identification.
Sage X Review The Specs
When looking to buy a rod, especially a rod at this price point, it's a good thing to know how it looks and what features it comes with. Let's have a look at the physical specs:
Reel Seat
A black anodized aluminum uplocking reel seat is paired with a Vera wood insert. Vera wood comes from Central America and northern South America and is classified as conservation dependent by the IUCN (International Union for Conservation of Nature).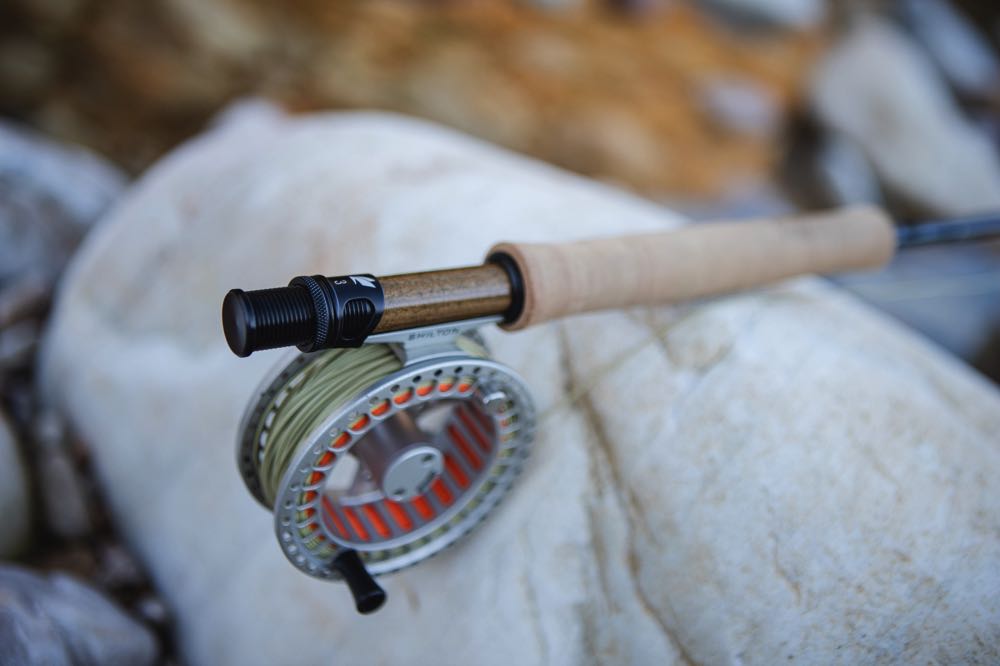 The line weight rating is laser engraved on the reel securing slide band which makes for easy rod identification.
Grip
Flor grade Portuguese cork is used for the grip. The quality is exceptional. The 3wt 9ft's grip is shaped in the snub nose half wells style. This style of grip suits the X well as it offers a good position of the hand when making longer casts.
Line Guides
Ceramic stripper guides and hard-chromed snake guides and tip-top are used on the X. They're secured to the blank with dark green thread wraps.
Finish
The X range has, what Sage calls, a black spruce color. Initially, when holding the rod in the shade it looks black. Almost like the previous One series that the X replaced. When inspecting the rod in the sun, it has a beautiful dark green color.
Build Quality
The build quality of the Sage X range is impeccable. There's absolutely no component that you can fault in any way. The thread and accent wraps are perfect, and the clear coat is completely translucent with no bubbles or evidence of discoloration.
Action
The rod has an ultra-fast action. It's possible to generate high line speeds and form very neat loops. These characteristics make it possible to cast relatively large and heavy flies at great distances. However, the question has to be asked whether this is something you would want in a 3wt rod.
Technology
The X is built using Sage's latest KonneticHD technology. This new graphite and resin combination have made it possible to create rod blanks with increased strength and stiffness at lower weights. The rod's power and willingness to perform when needed impressed me.
Weight
Physical Rod Weight: 2 5/16 ounce
Other rod weights available in the X range: 3 – 11
At only 2 5/16 ounces the rod is incredibly light. When I picked up the rod for the review, I had to open the tube and make sure the rod was inside as it felt empty. The weight (or lack thereof) continues to impress when you're fishing. Especially when considering the amount of power that you're able to generate during the cast.
After-Sale Service
The rod comes with Sage's full lifetime warranty to the original owner. This warranty provides cover against any defects in the materials or workmanship of the rod.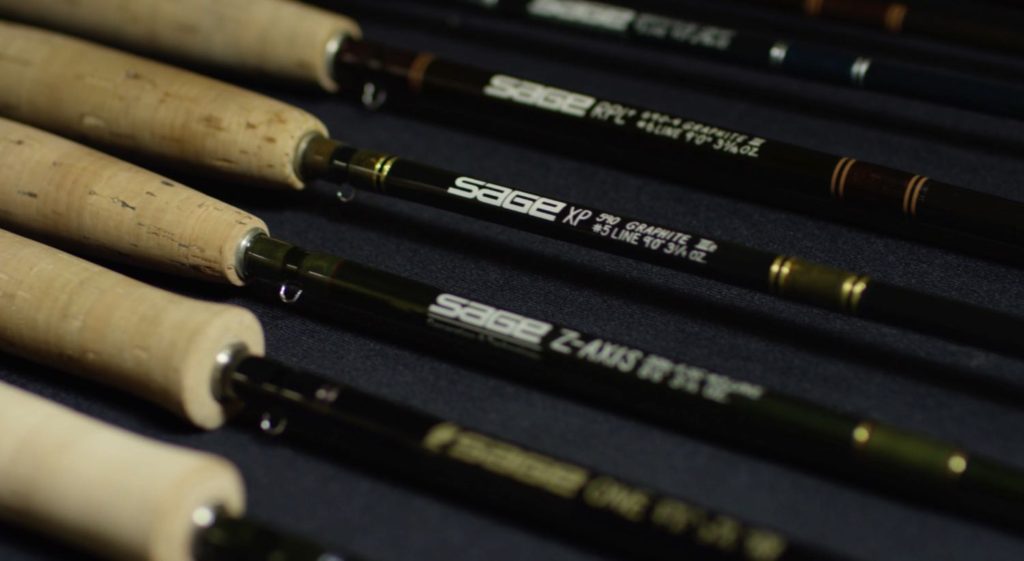 If the rod is damaged in any way, the broken section's ferrule can be sent to Sage for a replacement. Depending on the age of the rod you're having repaired, it will cost you between $25 and $150 for a new section.
When you buy a premium freshwater rod you're probably going to use it for the next 5 to 10 years. For this reason, it's important to know that the manufacturer will still be around if you ever need a section repaired. Sage has been around for 40 years and their track record should give you peace of mind.
Made in the USA
All Sage's rods are hand built in their factory on Bainbridge Island, Washington. It's always great to have rods that are locally built and sold with the manufacturer's head office close to the factories for quality control.
Sage X Review
If you like what you see in this Sage X Review, you can order the rod on Amazon.
Sage X Review: The Casting
I spent a considerable amount of time casting the rod in real life fishing scenarios. For the review, I made use of a standard taper weight forward floating line rated for the rod. A 9ft tapered monofilament leader was used with a size 14 CDC & Elk.
Before continuing to the rod's casting performance, I must note that in rivers most of your fishing will be done at 40ft and less. Anything over that, accurate casts are seldomly made. Reading a fish's behavior at 60ft and over is not possible.
When you're heading out to test a rod, always use it in real life fishing situations. The fact that a rod can bomb out 80ft casts with ease does not necessarily make it a good fly rod.
20ft Casts
If you're fishing a 9ft leader with a 9ft rod, only 2ft of fly line is used to load the rod on a 20ft cast. Having such fast action, the weight of the fly line out of the rod tip was not sufficient to load the rod. You will probably find that this will be the case with many rods.
If you regularly fish at these distances, I would recommend a much slower action 3wt in a shorter length. For example, a 7ft 6in rod, at the same distance and with the same leader, has 3 and a half feet of line out of the tip. This, with the slow action, will make for a better feeling rod.
20 -30ft Casts
A 30ft cast on the rod translates to about 12ft of line out of the rod tip. It still felt very stiff in hand and provided no casting feedback. I was able to deliver the fly very accurately. During the day I tested the rod with a 4wt fly line but, at 30ft, it remained pretty dull.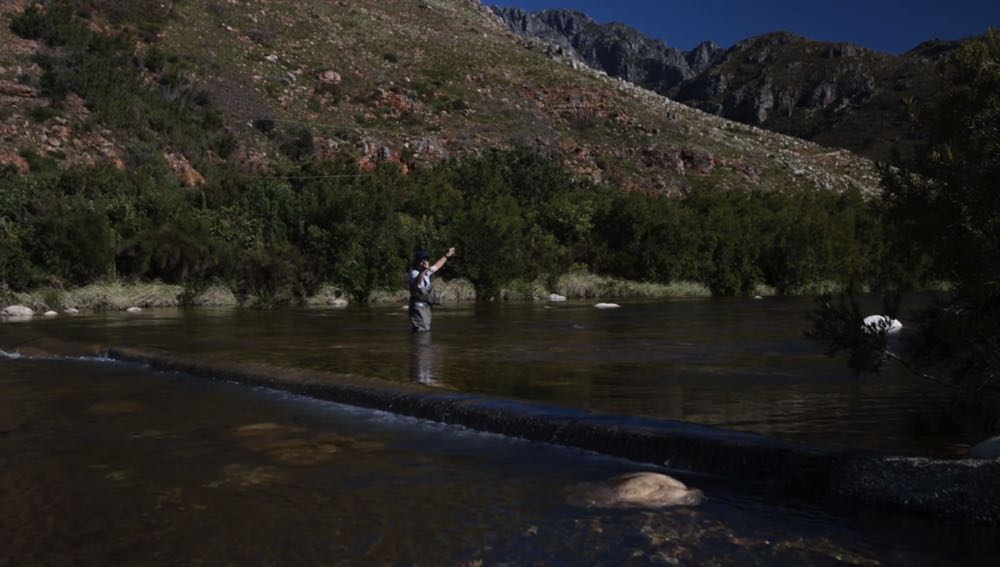 30 – 40ft Casts
In most rivers and creeks, this is the maximum distance you'll fish at. Anything more than 40ft accuracy becomes an issue and you'll probably end up lining fish that are close to you.
With around 22ft of line out of the tip, the rod starts to provide some casting feedback. It is very accurate. The small loops and high line speed helped a great deal when casting in the wind.
60ft Casts
The rod comes alive in your hand and is able to carry a considerable amount of line in the air without much effort. Out of a pure distance casting perspective, it is a joy to cast. As with all other distances, it turns the leader over well.
Sage X Review: Cons
As with all fly rods, unfortunately, it doesn't excel in all scenarios. When buying a $900 rod its not only important to know its strengths, but also its weaknesses. This will make it possible to make a more informed decision, especially when buying it online.
Short Distance Casting
Due to the ultra-fast action of the rod, it had no feeling at sub-30ft casts. I up lined the rod with a weight forward 4wt line and I still couldn't get any feedback from it. A 3wt should perform well at these distances.
Not for Beginners
Most beginners won't buy a $900 rod. I just felt I had to include this statement, as I feel that the rod is intended for medium to advanced casters. Beginners will struggle with timing and won't be able to carry the amount of line in the air that's needed to load the rod properly.
Up lining the rod (using a 3wt rod with a 4wt line) is an option, but at the price point, there are many other rods that perform better.
My Personal Thoughts For This Sage X Review
So what are my personal thoughts and opinions on the Sage 3wt 9ft? Below, I go through the pros and cons of the rod.
Pros
Very light in hand
Long casts are made with ease
Ability to pick up a long line from the water
A good rod to fish small streamers and tandem nymph rigs
Very good in the wind due to narrow loop shape and high line speed
Good roll casting
Cons:
No feeling in the casts at normal fishing distances
Not the ideal dry fly rod where subtle presentations are necessary
In my opinion, this is a 4wt rod and not a 3wt
I used the Sage X 3wt 9ft on one of my local trout streams near Cape Town. I fished it at the typical distances and conditions where I use all my other 3wt rods. In general, it is a great rod having good build quality and will most probably be very versatile in an experienced angler's hands.
The rod's power makes it easy to lift a long line from the water and present it with one false cast. The extra length (when compared to 7ft 6in models) makes mending and setting up drag-free drifts easy.
I found the rod to be excellent at roll casts within to 40ft range. This attribute is very important in all small streams with considerable bank vegetation where the angler's backcast is obstructed.
To me, there's a question mark whether it's a good 3wt rod. A 3wt should excel at close to medium distances. This is where I particularly feel the X lacks. My opinion is that this should be labeled as a 4wt rod.

Watch The Sage X Review Video
Conclusion Of My Sage X Fly Rod Review
There is no such thing as a perfect fly rod. Rather, a rod is suited to a specific application and angler. Initially, the 9fy 3wt Sage X appealed to me as it seemed to be a very versatile rod. The additional length and fast action looked like it would make for a great small and medium river rod.
However, spending a day with it out on the water, I've realized that, in the contrary, it is an extremely specialized rod. I would not recommend it to the dry fly enthusiast or to the beginner and intermediate caster.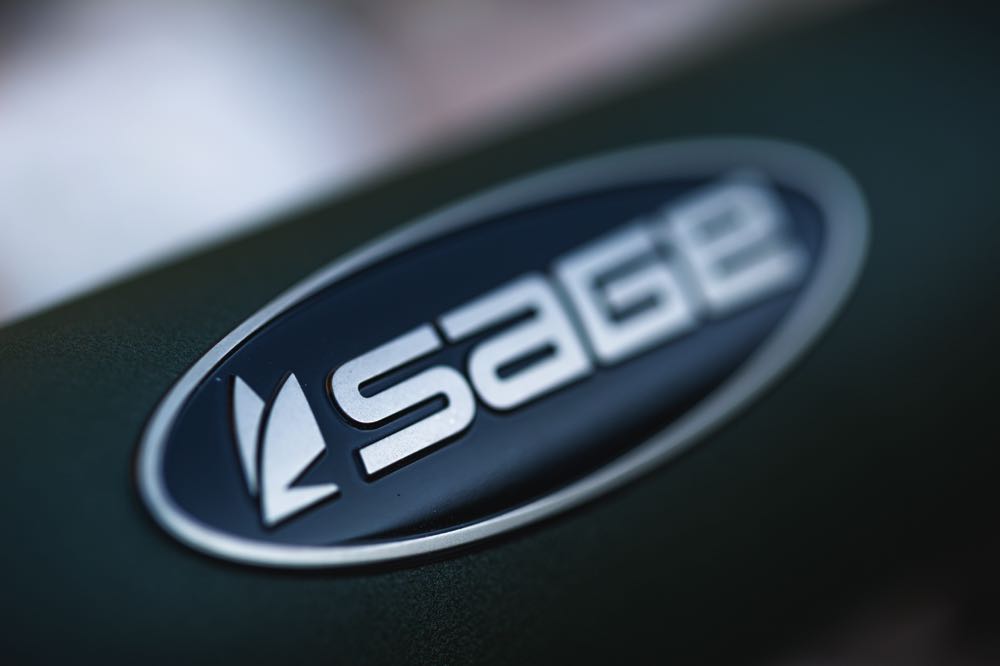 Rather, this rod is aimed at the advanced angler that will fish big dry flies, streamers, and nymph combinations in medium rivers. This caster will have the control over the rod the open the loops and slow down the line slightly.
I would love to hear your thoughts on this rod. Please leave any comments and questions at the bottom of the page. Please remember, this is my own opinion of the rod and may differ completely from someone else's.
If you enjoyed the article, please feel free to like and share it with your fellow anglers and friends.
Order The Sage X
If you like what you see in this Sage X Review, you can order the rod on Amazon.
Special thanks to Upstream Fly Fishing in South Africa for allowing us to use this rod. All thoughts and opinions remain our own. All photos of the Sage X in this post were taken by the post author during his time with the rod.
Like This Sage X Review? Pin it!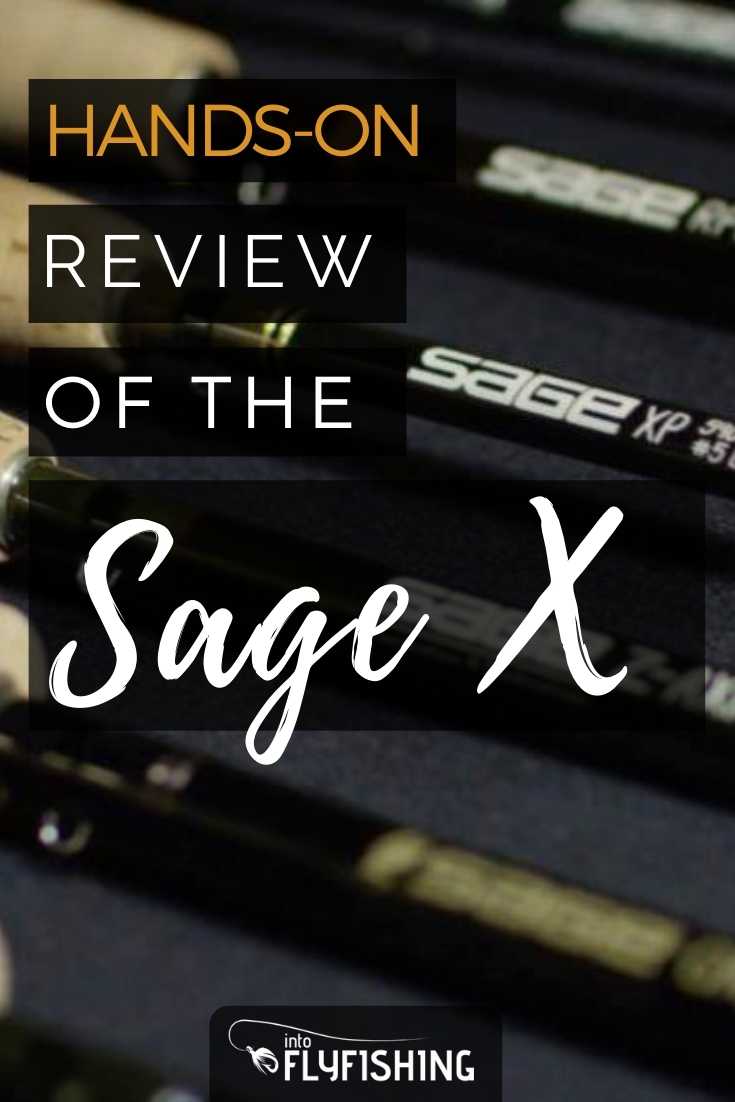 Amazon and the Amazon logo are trademarks of Amazon.com, Inc, or its affiliates.