As an Amazon Associate I earn from qualifying purchases.
The market for fly fishing gear continues to get more and more competitive. As the sport grows, companies are forced to create better gear if they want to stay relevant. While this isn't easily accomplished, Moonshine Rod Co. has discovered a way to stay relevant despite it all. The brand new Moonshine Rod Co. Creede reels prove they deserve a place near the top.
Moonshine Rod Co. 3/4 Creede Reel
If you like what you see in this Moonshine Rod Co. 3/4 Creede Reel review, you can order the reel on Amazon.
Consumers have strong expectations for high performance reels, and rightfully so. Investing hundreds of dollars in a piece of fishing equipment shouldn't be done lightly, but when it's made well, it lasts a long while.
Fly fishing has been one of my strongest passions for years. I've tested and tried numerous reels from a variety of companies and struggled to find one that is worth it.
In my time using the the Moonshine Creede 3/4 weight, I've found it to be a high performance reel that gives you the peace of mind that it'll perform. I've used it in some tough conditions, like blustery days that turned into heavy storms, and I've subjected it to all kinds of abuse, both on the water and off.
I've dropped it on rocks on a riverbank, I've smacked it against tree trunks, and I've let it bang around in the backseat of my car. And all this in only a few months! So far it's handled this abuse well and continued to perform the way I want it to, as I'll explain in this review.
It's not perfect, and I still have other reels I like to use. But due to its quality materials, build and workmanship, the Moonshine Creede Reel has made its way to the top of my list of preferred reels.
Why Trust My Moonshine Creede Reel Review?
As mentioned, I've used the new Creede reel for several months and tested it in multiple scenarios. At Into Fly Fishing, we only review gear that we've personally used. It's relatively new to my collection, but I'm planning on continuing to use it every time the right situation arises.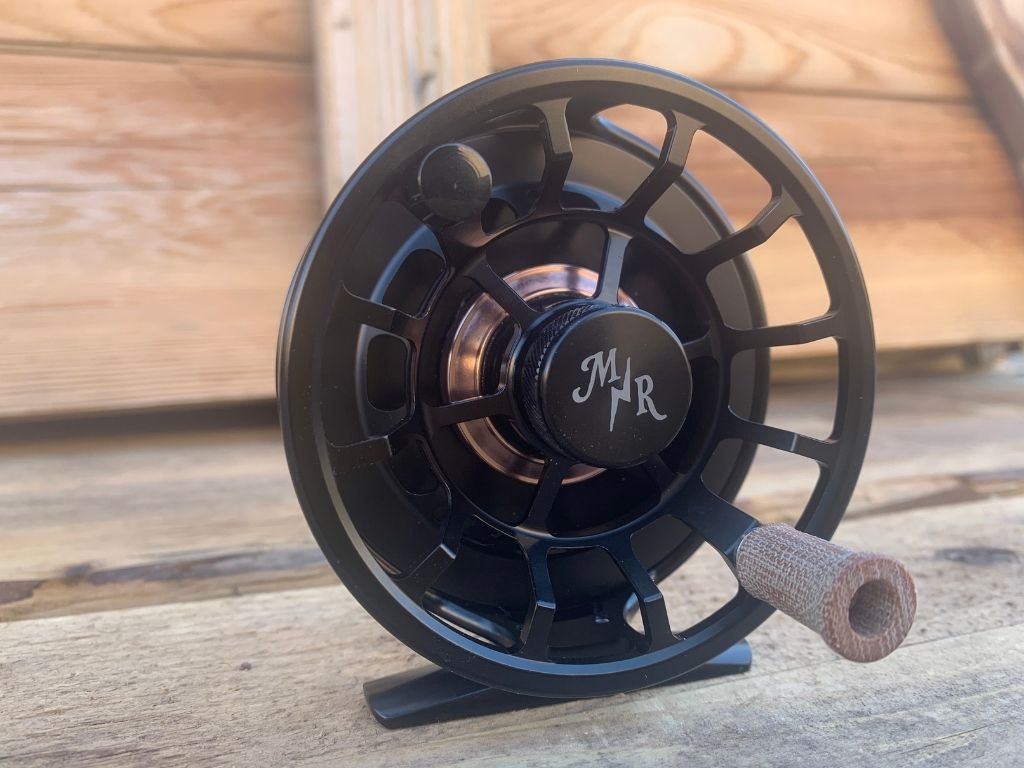 I've never been easy on my gear. I enjoy fishing the streams less traveled. I enjoy finding my own paths and targeting waters that rarely see anglers. I don't shy away from any challenge when it comes to fishing. As a result, my gear takes a beating.
Watch the Moonshine Creede Reel Review
What's in the Box?
When you receive the Moonshine Rod Co. Creede reel, you'll find instructions on how to change the retrieve, a sticker, and a soft-sided case.
Reel Case
The reel case Moonshine Rod Co. sends along shows how much they care about their products. Many companies send along a cloth bag with drawstrings, which doesn't do a great job of protecting your reel in your luggage or while you're out on the trail.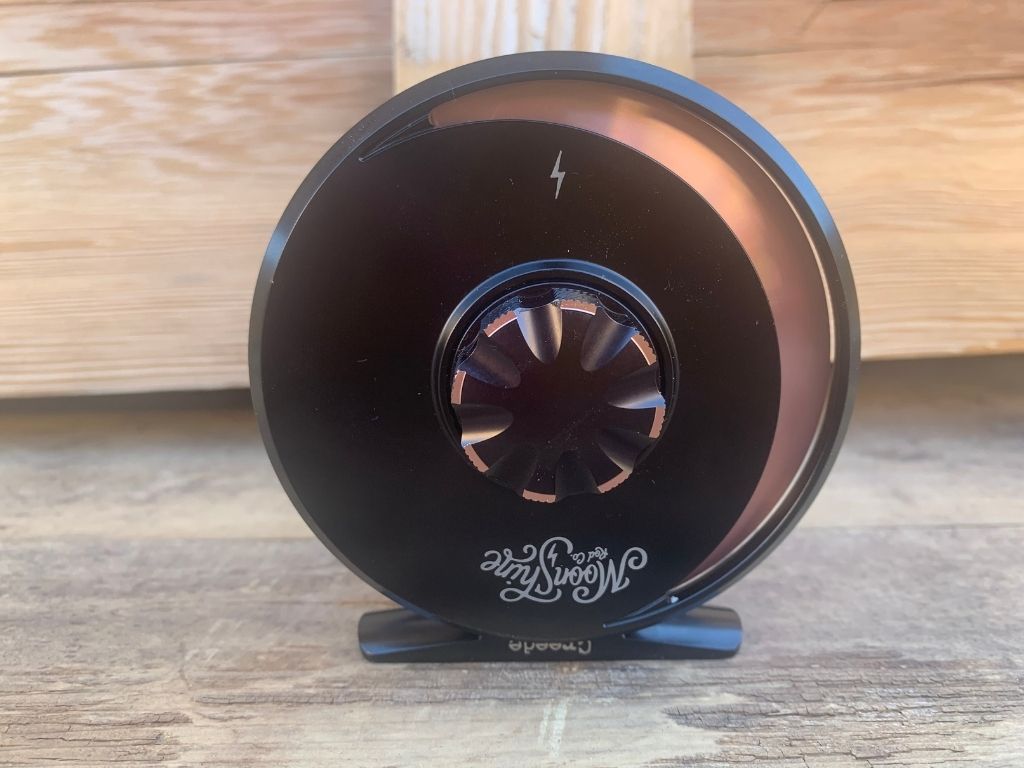 The soft-sided case from Moonshine will keep your reel safe regardless of where or how you're traveling. It's helpful for organizing your gear and taking it out on the road.
I've stuffed it into bags full of other heavy gear, and the case has protected it well. I'm really glad that I didn't have to go out and buy another case that might not fit it as well as a custom case would.
Reel
The reel itself will please you. It has a sleek design and feels durable. It's one of those pieces of equipment that's enjoyable to look at even while it's not in use. At first glance, I was very pleased with the investment I made.
Moonshine Rod Co. Creede Reel Features & Specs
Moonshine Rod Co. took time to make the Creede reel higher quality and different from those from many other companies. These efforts are easy to see as soon as you first lay eyes on it.
Build Quality
The Moonshine Rod Co. Creede 3/4 weight reel is made in Korea. Korea and Japan both make extremely high quality fishing gear. Seeing the name of one of those two countries attached to fishing equipment should give all anglers peace of mind.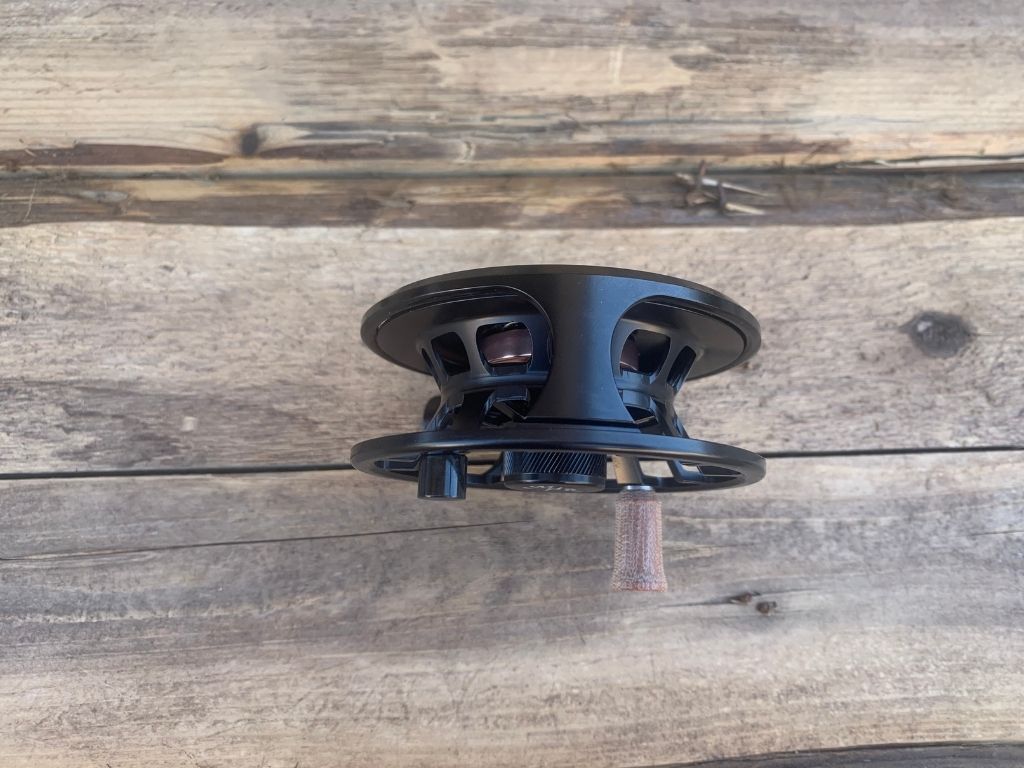 The reel itself is fully machined and made out of 6061 forged aluminum. Aluminum is becoming more and more popular for higher-end reels, and Moonshine made sure that anglers had access to the best possible product.
Arbor Size
The 3/4 Creede is a large arbor reel. It's able to hold up to 140 yards of line. Most anglers will put 100 yards of 20 pound backing on their finesse rigs. I placed a full set of 90 foot fly line on the reel and still had room to spare. The reel is 3.35 inches in diameter.
Make sure the line you purchase fits the reel. Too often anglers spool their new reels with lines that are either too small or large for their equipment.
Drag System
The Moonshine Creede 3/4 reel has a fully sealed carbon fiber drag system. These drag systems are the same ones used in saltwater reels, but Moonshine recommends only using this in fresh water. It will ensure longevity. However, make sure that you clean it and keep up on proper reel maintenance.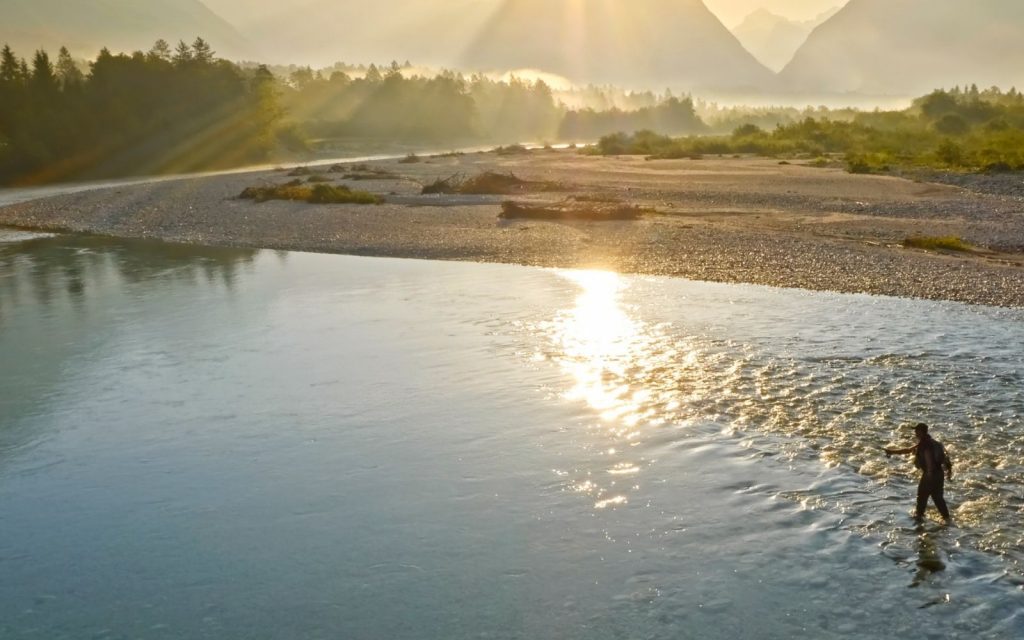 Carbon fiber allows for a stronger reel performance. If you completely pin the drag system, fish will have a hard time spooling you. The amount of tension they'll be under will quite tire them out and allow you to land them much faster than you could with other 3/4 weight reels.
I believe that I wouldn't have been able to land some of the fish I've landed with this reel if I were using another reel. That's how good the drag is, and besides the general design, that's mostly due to the carbon fiber.
Weight
The 3/4 Weight Creede reel is 5.18 ounces. This is similar to many other high performance 3/4 reels. It has a solid feel to it and it'll provide you with some confidence that the reel is going to last. It's a difficult balance to create a reel that doesn't feel too heavy or too light, but Moonshine accomplished this well.
Aesthetics
Creating an original aesthetic with fly fishing gear is no easy task. New reels and rods are being created every single day. Moonshine Rod Co. found a way to be original and unique, but not over the top. The reel seats on Moonshine rods all have a unique design.
Order The Rod Co. 3/4 Creede Reel
If you like what you see in this Moonshine Rod Co. 3/4 Creede Reel review, you can order the reel on Amazon.
They wanted to make sure the reel didn't take away from the unique aspects of the rod. It has a smooth and sleek design with a hint of vintage. This design fits the Moonshine Rod Co. brand. You can purchase these reels in black and silver as well as black and copper.
I think the black and copper is a sharp look. The small hints of copper are great. It doesn't flash in the sun, but stands out enough to highlight how your entire setup looks.
Moonshine Rod Co. 3/4 Creede Reel: My Personal Thoughts
When given the opportunity to review new gear, I never know what to expect. With new companies, success on the first try rarely happens. It takes several efforts to work out the kinks and make the most of the products. With Moonshine Rod Co., however, their first reel is a success.
I've enjoyed this reel a lot on the rivers and lakes where I've fished it. It's not perfect, as I'll mention in the cons below, but based on my personal experience, I can say that there are definitely more pros than cons to this reel.
Pros
The Moonshine Rod Co. 3/4 Creede reel feels durable. Anglers never want to worry about their gear when they're on the water. The sport of fly fishing is challenging enough, and worrying about whether or not gear will stick together shouldn't happen. This reel has a solid feel to it and I never once worried that it wouldn't rise to the occasion.
The design of this reel is unique. It's small enough that it doesn't look bulky attached to a 3 or 4 weight, but still allows you to feel in control. Smaller weighted reels are often too small, and anglers spend time searching for the handle when it comes time to reel. This isn't the case with the Creede. It sits nicely in the hand.
The handle of the reel is another great feature. It actually gets more grippy as it gets wet. High performance reel companies have started adding this to their reels, and Moonshine was smart to do it as well.
Order The Moonshine Rod Co. 3/4 Creede Reel
If you like what you see in this Moonshine Rod Co. 3/4 Creede Reel review, you can order the reel on Amazon.
You'll only pay $259 for this reel. In an industry that often charges upwards of $400 for a nice reel, Moonshine was able to make it more affordable for the everyday angler looking to upgrade their gear.
It's a nice little sweet spot that allows anglers to not feel bad about their purchase. The look of the Creede reel is pleasing to the eyes. It's not too flashy, but doesn't look like a generic black reel on the end of your rod. You'll spend just as much time admiring the appearance as you do admiring the performance.
Cons
The drag system on the 3/4 weight was a bit less smooth than the 5/6 weight. I wasn't able to be as precise with where I wanted to set it. Although this wasn't too noticeable, I started to feel the reel get a bit looser than I'd like as I was stripping it.
Conclusion
Overall, the Moonshine Rod Co. 3/4 Creede reel is well worth the purchase. If you've been on the fence about whether or not you should move to a higher performance reel, Moonshine makes the decision easy. It's not going to break the bank and it'll make your time on the water that much more enjoyable.
With reels like these, you know that they're going to last for a long time. Also, with Moonshine being a smaller company, they care about the customer and are more than willing to fix any error or defect that you find with your gear.
You should take advantage of the release of the new Moonshine Rod Co. Creede 3/4 reel. These won't last long and you'll regret having to wait for your opportunity to use one. These types of companies are becoming harder and harder to find. They care for their products, and you can trust that the reel will perform well for years to come.
Amazon and the Amazon logo are trademarks of Amazon.com, Inc, or its affiliates.
As a part of the Amazon Associates Program and other affiliate programs, Into Fly Fishing® may receive a comission if you order products through links on this website.