As an Amazon Associate I earn from qualifying purchases.
In this review article, we're looking at the Vision Nymphmaniac: a Euro nymphing rod that's well known by competitive anglers all around the world.
Vision Nymphmaniac 10ft 3wt
If you like what you see in this Vision Nymphmaniac 10ft 3wt review, you can order the rod on Vision.
The reason why it's so well regarded? It's one of the best value and performing Euro nymphing rods on the market.
As a part of the Amazon Associates Program and other affiliate programs, Into Fly Fishing® may receive a comission if you order products through links on this website.
Disclaimer
Right before we dive into the review, I must give a huge shoutout to Vision Fly Fishing who sent me this rod for a test and review. Also, personally, I want to thank The Tactical Angler here in South Africa who stock all things Vision and who helped with all the shipping arrangements.
Although this rod was sent to me, I'm in no way influenced or obligated to say anything specific or give a false impression of the rod. The opinions that I express in this review are my own.
Now, on to the matter at hand.
The entire Nymphmaniac range of rods is, as you guessed, dedicated to Euro nymphing. They were designed together with some of the best competition anglers in Europe, so you know you're getting something very finely tuned for this style of fishing.
There are currently eight rods in the Nymphmaniac range, from an 11ft 2wt to a 10ft 5wt. The one I'm testing is in my opinion the best all-rounder for small to medium rivers, and that's the 10ft 3wt.
Where and How Was the Rod Tested?
So let's first look at where and how the rod was tested, as this has a massive impact on how it performs. Chris (the genius behind the camera on our YouTube videos) and I tested it on the small trout streams near Cape Town. I'd definitely classify these rivers as small and our target species is rainbow trout in the 7–15 inch range.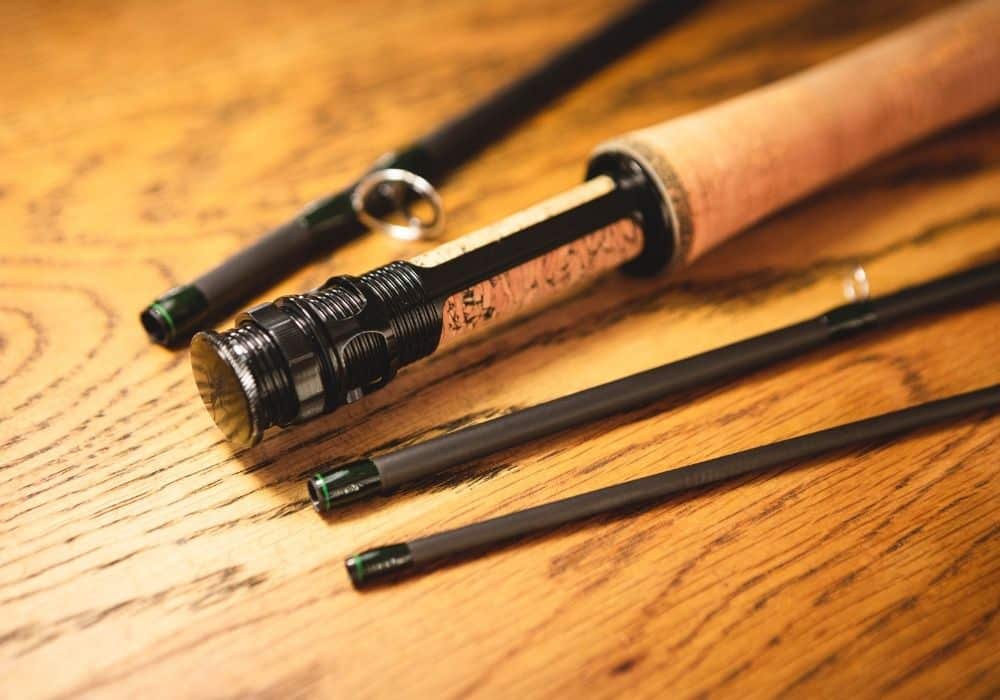 It's important to have a versatile rod on these streams, as there is some good dry fly activity in the morning and late afternoon. When the sun really beats down, especially during our summer months when the temperature goes well above 100 degrees Fahrenheit, is when Euro nymphing comes into its own, as the fish hug the bottom of deep and fast runs.
I mostly fished the rod with the matching Vision XLV Nymph reel and the Vision Ultra Light Nymph line. To the end of the fly line, I ran a 3x Euro nymphing leader, which goes to a sighter and a tippet ring. From there I mostly fished 6X tippet material to two flies.
Where Does the Vision Nymphmaniac 10ft 3wt Shine?
Now that you know how I fished the rod, let's look at where I think the 10ft 3wt Nymphmaniac shines.
The thing that keeps popping into my head about this rod is how good the blank is. This is true of all great rods, and especially so for the Nymphmaniac.
In a way, it reminds me a lot of the Epic 5wt graphene rod. I know it's not at all the same kind of rod, but what I mean is that you put it in your hand and you start fishing. You're not aware of the weight, or lack thereof, and you're not aware of the action, or what it can't do.
You simply pick it up and fish, and this is what impresses me. You're never aware of the rod, and this allows you to concentrate on fishing.
The rod has an excellent recovery rate, which helps to make accurate casts, especially if you're fishing long and thin mono leaders. This accuracy builds confidence and ultimately allows you to make casts you'd normally be too scared of.
The 10ft length is ideal to control drag-free drifts and, for the competition anglers out there, it allows you to legally fish leader and tippet combinations of up to 20ft in length.
Where Does the Vision Nymphmaniac 10ft 3wt Fall Short?
Now, let's look at where the Nymphmaniac might fall short for your intended application.
The 10ft length can either be too short or too long for the scenarios you regularly fish. In that case, there are a bunch of other lengths in the Nymphmaniac range. In just a 3wt, the rod is available as a 9ft 6 inch, 10ft 6 inch, and an 11ft model.
Order the Vision Nymphmaniac 10ft 3wt
If you like what you see in this Vision Nymphmaniac 10ft 3wt review, you can order the rod on Vision.
I think the other area where I feel the rod falls short, and this is just an observation, is that this is a high-performance and lightweight rod. I'm not saying it will break easily, but I'd handle it with a bit more care.
Take the rod apart when going through overgrown paths or traveling with it in your car. It's just something that I've noticed over the years about these high-performance rods and something I wanted to share with you.
Rod Details
Now let's dive into the rod build and accessories.
Tube
The rod comes in a slender dark-grey Cordura-covered tube with the rod's details on the cap and the Vision logo on the side. Inside the tube, you'll find four compartments, one for each section.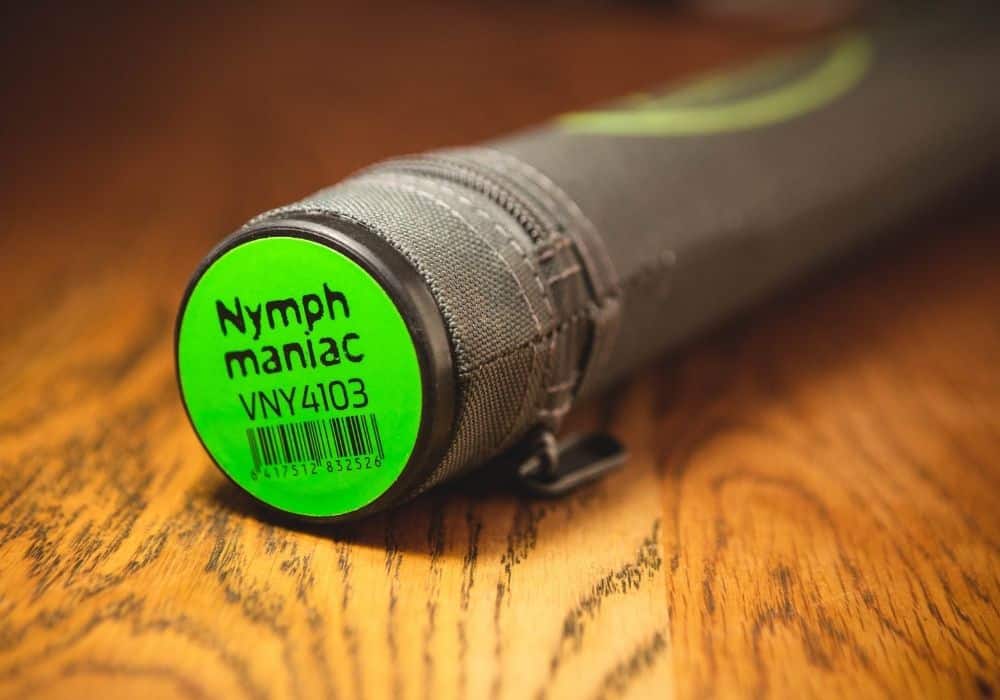 So just take note, the rod doesn't have a sock if you want to travel with it in a multi-rod tube.
Fighting Butt
Starting at the base of the butt section, the 10ft 3wt version doesn't have a fighting butt. As far as I can gather, the only model that does have a fighting butt is the 11ft 3wt.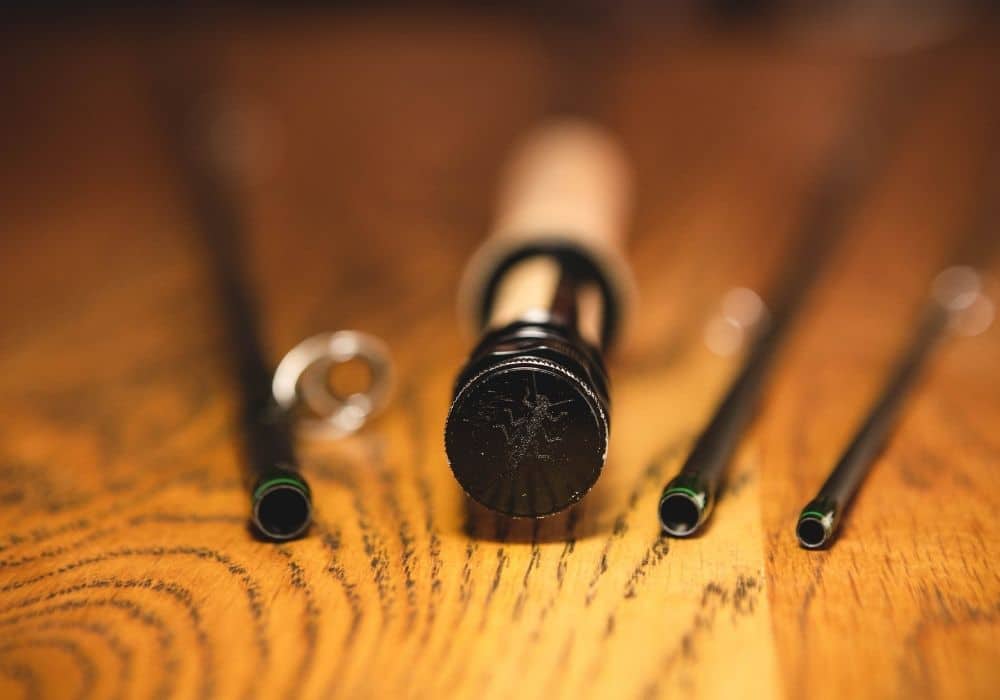 You can decide whether this is a deal-breaker for you or not. I do prefer a small fighting butt, just for a better anchor point on my arm, but it's not absolutely necessary.
Reel Seat
The up-locking reel seat on this model is made from black aluminum. Instead of a wood insert, Vision chose to go with cork. It's not as hard or durable as wood, but it does keep the weight down and it looks great.
The reel is secured in place with a single locking ring with no bushing. Once again, as far as I can gather, the only Nympmaniac rod that does have a down-locking reel seat is the 11ft 3wt.
Grip
I think Vision did a great job on the grip's shape. Together with the sensitivity of the blank, the grip translates a lot of feel into your hands. It's nice and fine and suits the rod's intended application very well.
Another great thing about the grip is that it has this green EVA marker built into it. So if you measure from the base of the rod, at the butt cap, this green line marks 20cm.
So, it helps you to gauge the length of the fish. There are more length markers on the rod, but I'll get to those when I talk about the finish.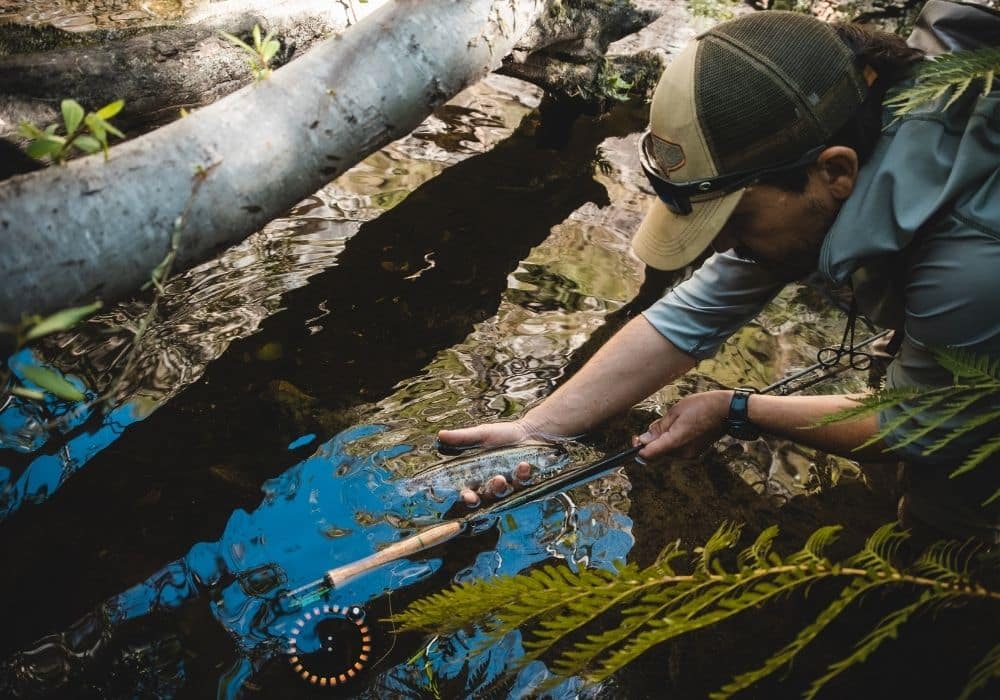 I think one area where you can see Vision cut corners to save costs on the Nympmaniac is the quality of the cork. The last time I checked, the rod retails for just under $400, which generally means you'll see some cost-cutting here and there.
However, it doesn't affect the performance of the rod at all. The grip also has thin rubberized cork rings in the front and rear for added durability.
Blank
Now to the blank, and as mentioned earlier in the article, it's a pearler. It has a medium-fast action, but not the kind you find in budget fly rods. It's designed to be medium-fast so that it loads better with only the weight of a mono leader and two flies.
What rounds the action off perfectly is the recovery rate. There's no uncontrolled wobble after you've made the cast. It feels direct and precise.
Line Guides and Other Fittings
Now to the line guides and fittings. The first stripper guide is placed at the bottom of the second section of the rod. For a dedicated Euro nymphing rod, I'd like to have it at least very high up on the butt section. This extra inch or two would have made it easier to manage any slack line between your hand and this first guide.
All the other line guides are thin silver-colored single-foot guides that help to keep the weight down. The only two exceptions are the tip-top and the line guide just below it, which is a snake guide.
This helps keep your fly line from getting stuck all the time. If you do struggle with this, make sure to use a very smooth splice connection between your fly line and leader.
There's also a silver-colored hook-keep just above the grip.
Finish
The rod has a smooth matte-carbon finish which helps to reduce rod flash on the water. All the line guides and the hook keep are secured with dark olive thread wraps. Chartreuse accent wraps complete the rod and are added very subtly.
Vision's logo and the rod's details are noted in chartreuse too.
The Nymphmaniac has a length marker at 20cm, as discussed when I covered the grip, and the 30cm, 40cm, and 50cm markers are noted on the blank itself. I measured these and they're all precise.
The clear coat on all the thread wraps is applied perfectly without any signs of bubbles or discoloration – no problem there.
My Personal Thoughts
So, let's look at what my personal thoughts are on the Vision Nymphmaniac 10ft 3wt:
Pros:
Incredible blank with a smooth action and great recovery rate
Tip sensitivity is good, as you'd expect from a Euro nymphing rod
The rod is actually a lot more versatile than I originally thought.
I love the fact that the rod includes length markers to measure fish against.
Great value at just under $400
Cons:
On the cons side, these minor things don't affect the rod's performance, but they are things you should know about:
The rod doesn't come with a sock, and once again I understand that this is to keep costs down. It's not a massive deal-breaker, but if you do travel with multiple rods in a larger tube, just be aware that you'll have to get an extra sock.
The reel is secure with only a single locking ring.
If you like a fighting butt, the 10ft 3wt version doesn't have one.
Who Should Buy the Vision Nymphmaniac 10ft 3wt?
Who should buy the Vision Nymphmaniac 10ft 3wt? Well, it's pretty easy, if you're in the market for a 10ft 3wt rod, or a Euro nymphing rod for that matter, I genuinely think that this is a great option. At least, put it on your list of top 5 rods to try before you buy.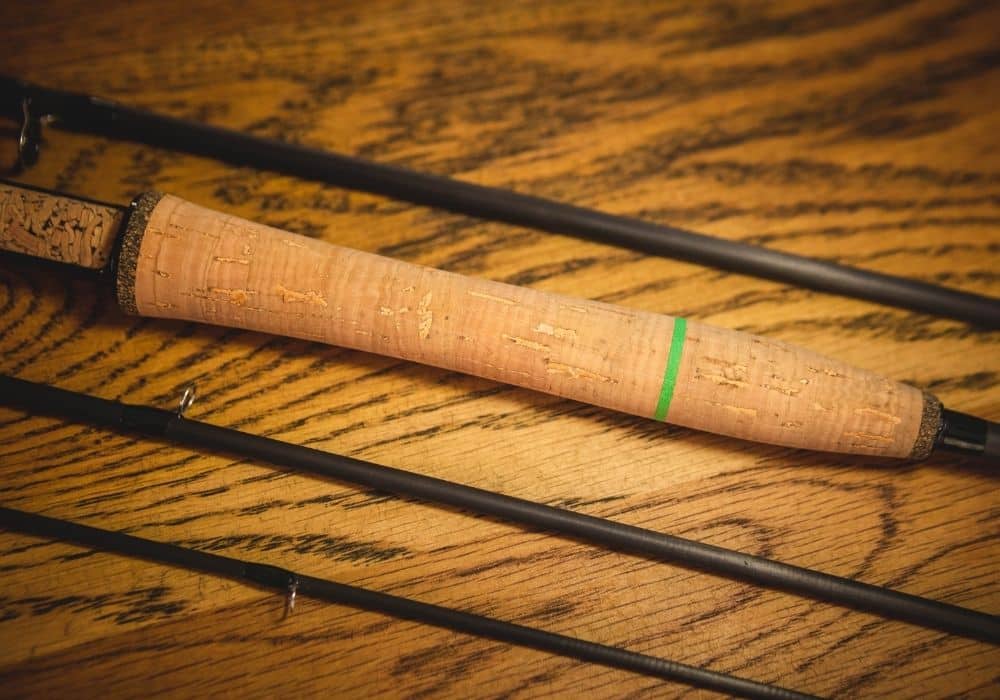 It's an incredible rod to fish, and most anglers I know who bought one are holding on to it. I think it's exceptional value for money.
Order the Vision Nymphmaniac 10ft 3wt
If you like what you see in this Vision Nymphmaniac 10ft 3wt review, you can order the rod on Vision.
I know they might not be readily available in the States, and outside of competitive angling they aren't that well known, but that's not because they're poorer rods than anything out there. In fact, I actually think the Vision Nymphmaniac punches well above its price!
Watch the Vision Nymphmaniac Review
Conclusion
I hope that you found this review helpful. If you have any questions about the rod or suggestions on our reviews, please drop them in the comment section down below. We'll get back to you as soon as possible.
Also, check out our video on Youtube where I fish the rod and cover it in more detail.
Until next time.
Amazon and the Amazon logo are trademarks of Amazon.com, Inc, or its affiliates.