As an Amazon Associate I earn from qualifying purchases.
Choosing the best fly tying scissors doesn't have to be an arduous task. Sure, it can be a little overwhelming because there are so many different types of scissors on the market today.
Best Fly Tying Scissors Compared
As an Amazon Associate, I earn from qualified purchases through the below links and buttons.
But, all you need to think about when picking out your scissors are the following things. Are they comfortable, and will they allow you to focus on what you're tying? It's that simple.
Now, below I go over in more detail exactly what to look for and a few different products too. So, check out my list and get started on your fly tying journey!
Best Fly Tying Scissors
Believe me, you don't have to spend a lot of time shopping for scissors. They're not the most important tool in your fly tying gear box, and they won't help you tie better flies for your fly fishing box either. But, it's worth choosing a good pair if you're going to be spending some money.
Overall, the best scissors on the market are the Dr. Slick Tungsten Carbide Scissors, but there are plenty of other great ones too.
Here I'm going to list my top five, just in case you haven't made up your mind yet.
1. Dr. Slick Razor Scissors
Pros: Has adjustable tension as well as a serrated blade.
Cons: Can be a little too big and clunky. Can get dull quickly.
Dr. Slick Razor Scissors have thin and razor-sharp blades that slice through thread and anything else you need to cut while tying flies. You can even tighten or loosen the tension based on the needs of the fly that you're tying.
It also can easily cut through natural or synthetic materials. The blade is straight and non-serrated, making for a perfect cut every time.
These blades are made to last, but they can become dull quickly, especially when used on a lot of synthetic material. Stick to the tungsten carbide if you plan on cutting a lot of synthetics.
These scissors are great for doing fine and delicate work. They're so sharp that they can cut through hackle and thread with the slightest amount of pressure. Tiny dries and nymphs like Pheasant Tail Nymphs, Parachute Adams, and even Wooly Buggers are ideal for these scissors.
2. Westcott Titanium Bonded Fine Cut Scissors
Pros: Three times harder than stainless steel and stays sharp longer than the price indicates.
Cons: Not very comfortable, and the handle is prone to breaking.
Technically, the Westcott Titanium Bonded Fine Cut Scissors are not scissors meant for tying flies. However, if you want a good cheap pair of scissors for doing just that, these are it. They come in at just a hair over $5, so it's hard to go wrong with these.
You'll be able to cut just about any piece of hackle or thread that you need. They may not be the sharpest scissors, but they'll get the job done. They're ideal for making small and precise cuts when needed.
They don't lay in the user's hand as comfortably as other brands, and the handle is prone to breaking. But, if you're just tying flies occasionally and infrequently, then this set of scissors will work just fine.
3. Dr. Slick Hair Scissors
Pros: Great for cutting deer hair and grip material
Cons: Not great for cutting fine or delicate material
The Dr. Slick Hair Scissors are long and heavy scissors for fly tying. They have blades that are good for working on larger flies and tough materials. They're perfect for tough material that you may need to tie on some of the larger flies in your fly box.
These are the perfect scissors for cutting natural materials. They're strong enough to hold up to synthetic material but work best with natural. If you want these to last longer, then ensure that you use these only on natural materials.
Despite their size and weight, they are surprisingly good at detailed work. They fit in your hand, so you're able to work on delicate flies without manhandling them and wrecking your work.
4. Loon Outdoor Razor Scissors
Pros: One smooth and one serrated blade. Come in two different sizes.
Cons: Tip is not great for cutting fine points
Since one blade is straight and the other is serrated, you'll find that material won't slip when you're cutting with the Loon Outdoor Razor Scissors. This will result in cleaner looking flies and less material wasted while you're cutting and tying.
There is also a knurled tension knob that's ideal for making adjustments when you're cutting, which lets you decide exactly how much pressure you need to put on for different types of thread and hackle.
They also feature a powder-coated ergonomic grip, which makes them not only comfortable in your hands but also reduces slippage as well. They're perfect for long tying sessions. No more cramped hands and fingers!
Since it comes in two different sizes, you have the option of not only buying one for larger flies but also one for smaller flies. Or, maybe you just prefer one size or the other. Having these options gives you the ability to tie better flies more comfortably.
5. Dr. Slick Tungsten Carbide Scissors
Pros: Serrated blades that are strong and made of tungsten carbide
Cons: Can be too bulky for tying some smaller flies. It can be used for precise cuts, but requires a steady hand.
The Dr. Slick Tungsten Carbide Scissors are my choice for the best fly tying scissors overall. They have tungsten carbide welded onto the frames of the scissors. Tungsten carbide is seven times stronger than stainless steel and stays sharper for longer periods of time.
These blades were made to handle any type of material you could throw at them, but was created specifically for synthetic materials. That's not to say it would be overkill for natural materials, though.
This is a non-serrated blade that's also straight. It holds an edge longer than a stainless steel blade and is also available in three sizes. You can use it for anything you come across in the fly tying world.
It can be a little bulky for tying smaller and lighter flies, but with enough practice, you'll be able to tie flies just about whenever you need to with a pair of these scissors.
If you're the kind of angler who doesn't mind spending a lot of money on their fly tying gear or fly fishing gear, then the Dr. Slick Tungsten Carbides are the way to go for sure.
What Makes a Good Pair of Fly Tying Scissors?
Like I talked about earlier, the best fly tying snips are the ones that are comfortable in your hand and will allow you to concentrate on tying the fly.
So, below I go over in more detail a few other features that are important when you select your scissors. Check them out and use them as a guide to picking out your own fly tying scissors.
Blade Type
There are two different types of blade, serrated and non-serrated. NS is great for cutting thread that's natural, such as hair or anything that you'd like to come out with a clean edge.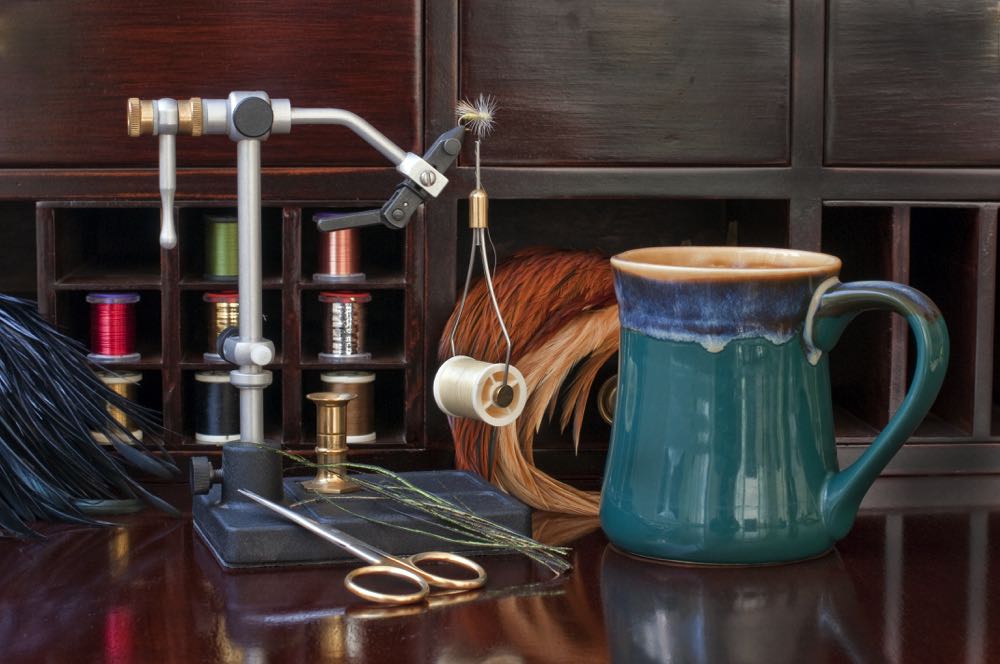 Serrated is the best scissors for fly tying in terms of gripping material. The thought behind this is having less contact area to allow you to have more pressure for a sharper cut. These are the best all-around blades and are great for cutting heavy and coarse material.
Long vs Short
You'll find most blades are between 1/2″ and 2″. A short serrated blade is good for small and short cuts. It's great for trimming feathers or for cutting thread.
Longer blades don't have as much force behind them, making them perfect for larger and longer cuts. This would work best on cutting elk hair or other longer pieces of material.
Steel vs Tungsten Carbide
Most fly tying scissors are made from stainless steel. This includes surgical stainless steel, ice tempered stainless steel, Switzerland stainless steel, and Japanese stainless steel.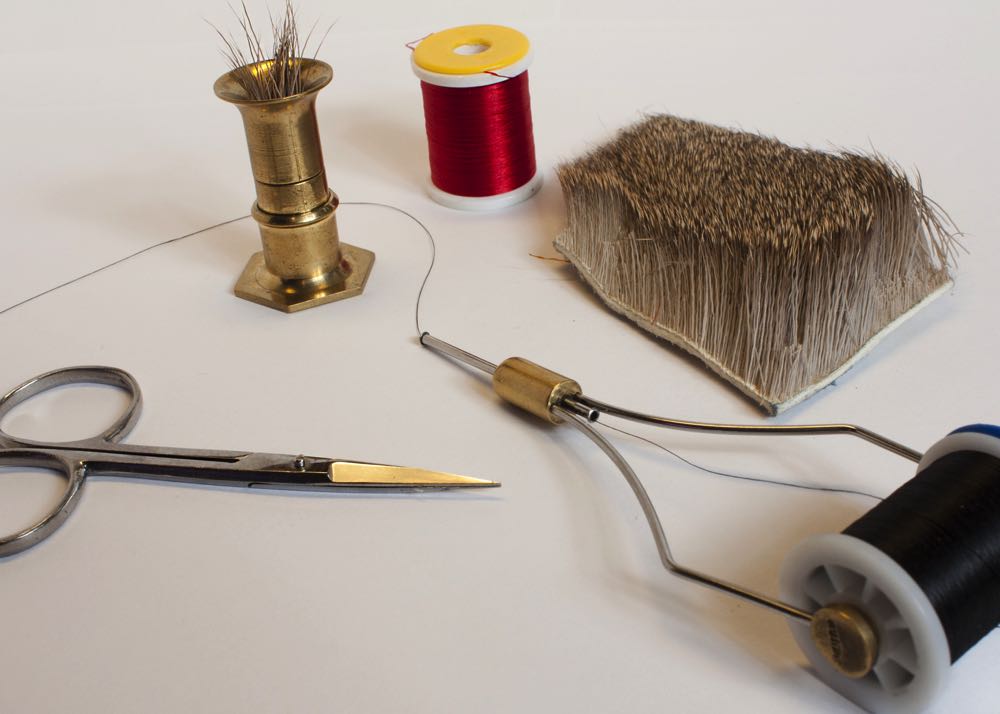 Strong stainless steel scissors will last most fly tiers a long time, as long they're used for the right purposes. If you want an even stronger and more durable scissor, then you should check out a tungsten carbide scissor.
TC is extremely hard and very durable. These are typically much more expensive than their stainless steel counterparts. However, they're very sharp, hold an edge well, and last a very long time.
Pivot Points
The pivot point on your set of scissors is the central point that lets the two sides of the scissors slide against each other. Typically, you want this area to be tight for cutting and trimming.
Most scissors come with a set tension, which can be great for beginners who are just looking to tie some basic and simple flies. More advanced tiers can opt for adjustable tension, which will allow them to easily switch back and forth.
Finger Holes
Most finger holes come in various sizes that usually aren't too far off from each other. If you have larger or smaller hands, then finding something that fits you is important.
Scissors that are loose or too tight will make for uncomfortable fly tying and will not let you fully focus on the task at hand. If possible, it's always best to try them out before purchasing.
Types of Scissors
There are six different types of scissors that you'll find on the market. They are arrow, hair, all-purpose, micro-tip, razor, and open loop. Each of these has its own distinct uses, which I'll go over below.
Arrow
These have a short blade and are used for fine cuts. They're made specifically for small and detailed work. These are best used for cutting natural materials but can handle synthetic as well.
Hair
These are heavier and also have long blades. They're made for working with hair or other heavy thread and materials.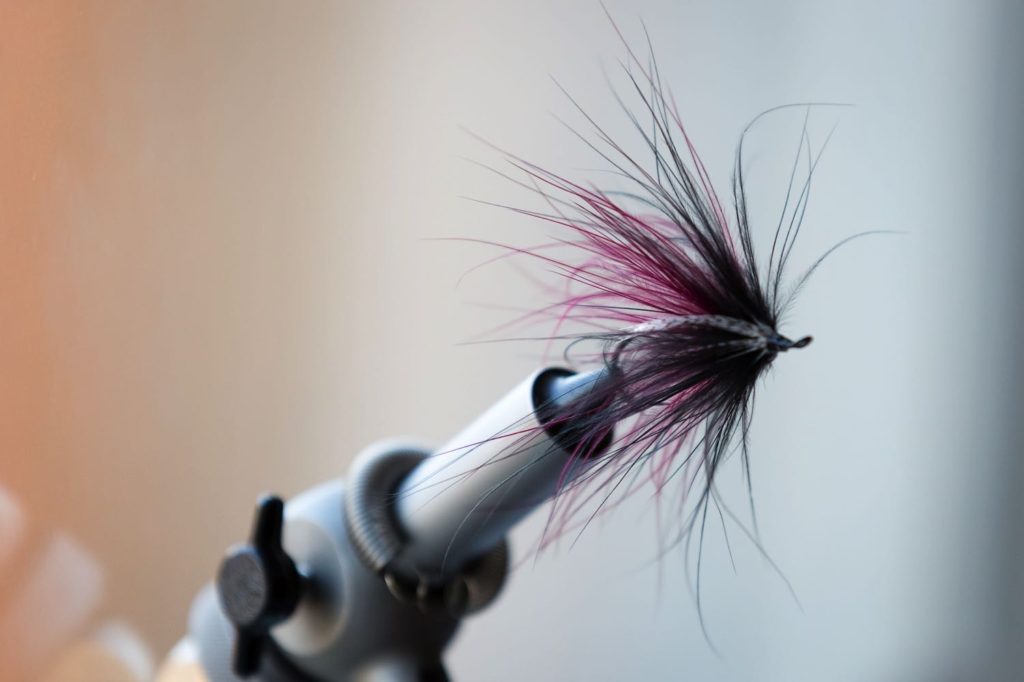 All-Purpose
This is great for a new fly tier. They can handle small, medium, or large flies. Because it can handle anything, it means you don't have to spend time and money looking for exactly the proper scissor. They're also good for travel.
Micro-Tip
This works best on natural or very fine synthetic materials. They're good for smaller and more delicate flies such as dries and nymphs.
Razor
These are the sharpest blades you can find. They're very thin and can make quick work of most fly tying materials. They work great on both synthetic as well as natural materials.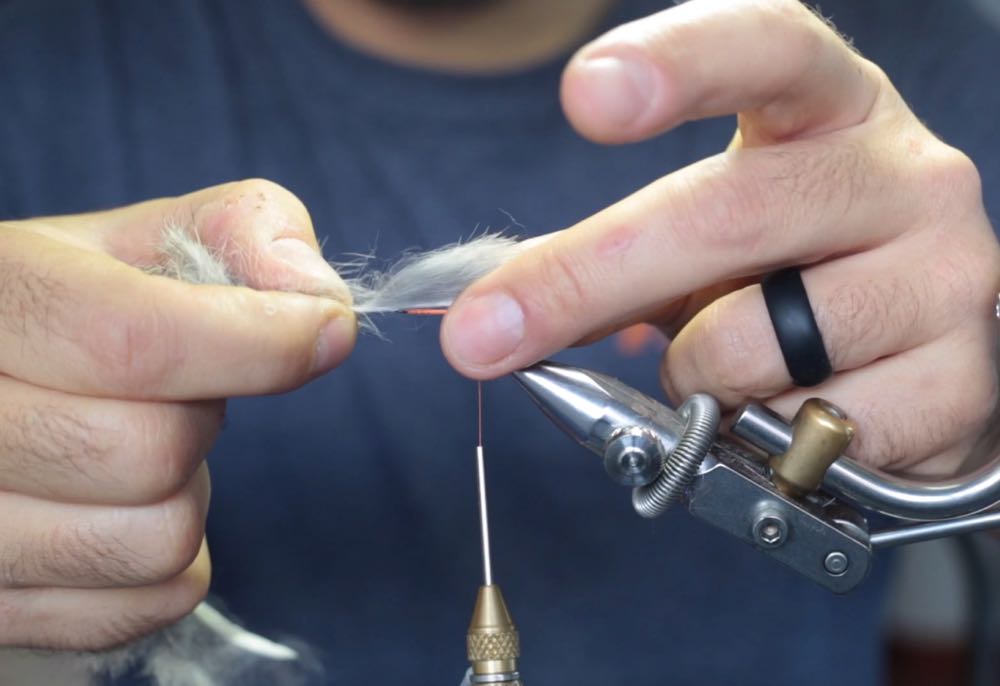 Open Loop
These have finger loops that you can adjust to fit your fingers. They're perfect for someone who has larger or smaller hands that need a custom fit. It can be used on both synthetic and natural materials.
Review This Post
Conclusion
Hopefully, now you have a better understanding of what you're looking for in fly tying scissors. There are many different types that work best for different situations, but it doesn't have to be overwhelming.
Use the list above to help pick out the best scissors for you, or even pick out some of the scissors that I listed. One of them will most likely work for you and your fly tying experience.
So, head on out to your local fly shop or outfitter, or check out an online shop. I'm sure they'll have what you need, and you can be on your way to tying flies!
Some images in this post are courtesy of Shutterstock.
Like This Article? Pin It!
Amazon and the Amazon logo are trademarks of Amazon.com, Inc, or its affiliates.
As a part of the Amazon Associates Program and other affiliate programs, Into Fly Fishing® may receive a comission if you order products through links on this website.