There are many different types of fly tying hair out there. The best fly tying hair is going to be easy to tie, durable, and will be readily available in most fly shops.
When you choose the correct hair you'll be able to tie endless amounts of flies that will entice fish from every species. From saltwater all the way to freshwater.
So, if you're interested in learning more about fly tying hair then check out the information below. We're going to go over features products as well how to sue them.
As an Amazon Associate I earn from qualifying purchases.
What is Fly Tying Hair?
The best hair for fly tying can be used from just about any type of animal or made from synthetic material. When used on flies this gives them a more lifelike look to them.
Some of the brighter colors can be used in order to create strikes from fish. A bright orange or red could cause a reaction strike which is useful during time s where fish aren't feeding.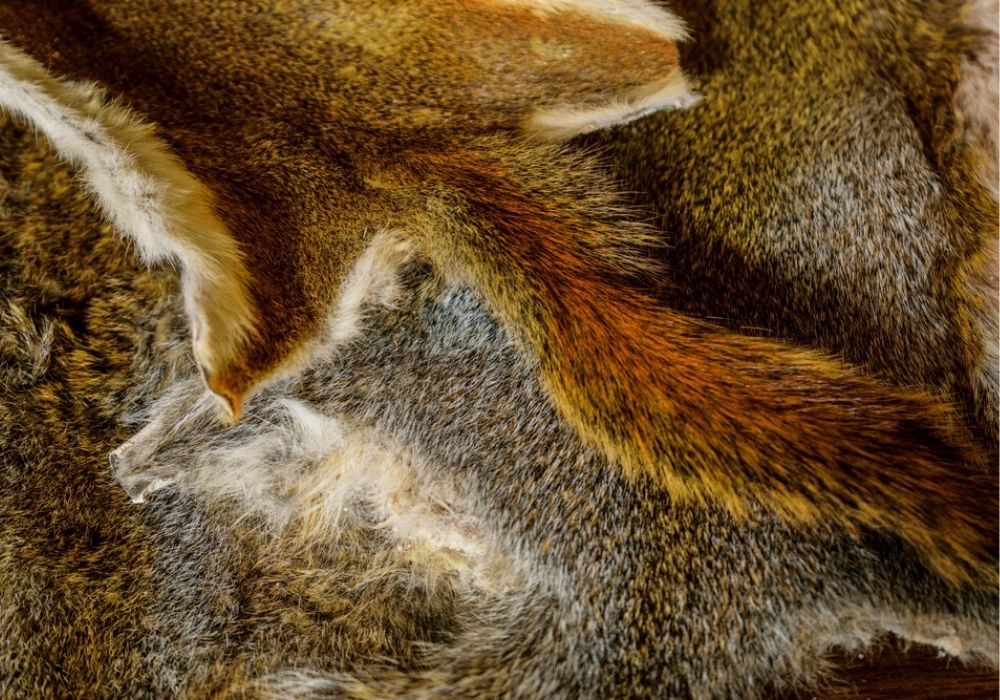 They could be used in so many different ways, that it can be tough to narrow down. Basically, if you're able to have a good base of fly tying hair at your tying station then you'll be in good shape.
When To Use Fly Tying Hair?
You'll be using some type of fly tying hair just about every time you tie a fly. There are a couple of patterns that don't require it such as foam body flies, or some nymph patterns.
For the most part, though you'll be suing hair for just about any type of fly you can think of. Dries, streamers, poppers, nymphs, wet flies. The choices are endless.
Deer hair or elk hair is especially popular. These are most often used on big dry flies and these flies are typically known as some of the effective dry flies ever made.
Types of Hair
Below, we're going to g over several different types of fly tying hair. Each of these has its own pros and cons so think about what you're looking for and apply it to this section.
Deer Hair
Spun deer hair is similar to elk. This is the best hair material to be used on dry flies as well as poppers. These work wonderfully on largemouth and smallmouth bass.
A great option for fly tying deer hair is this assortment by Creative Angler.
Elk Hair
Elk's hair is a staple in fly tying. It is known to create some of the most popular and most successful dry flies ever. It can be used to tie muddles, caddis wings, and also tails. It is the best hair fly tying material for dries.
The above-linked assortment by Creative Angler also includes some high-quality elk hair.
Calf Body Hair
For this type of hair, you'll be tying a lot of bonefish patterns and split wing dry flies patterns. This is the best hair material for fly tying posts into patterns. Hairline sells a great calf body hair which you can order on Amazon here.
Calf Tail Hair
Tail hair is very fine and almost crinkly. Making it great for tying small Wulff dry flies. So if you enjoy throwing small dries then this is a great selection for you. Hairline has this assortment of premium calf tail hair available on Amazon.
What Makes Good Fly Tying Hair
Below, we're going to go over several different features of fly tying hair. Each is going to have their own pros and cons so think about what you need and apply it to the list.
Obtainable
There are several different types of hair that are very difficult to find. You'll need to be able to special order something through a fly shop or you can shop for it online.
However, there are some hairs such as deer and elk that just every fly shop is going to carry. These are great for tying patterns last minute and you don't have to wait for them to arrive.
Location of Hair on the Animal
Where the hair is located on animals, especially on Derek and elk, will play a large role in what type of fly they're going to work the best at.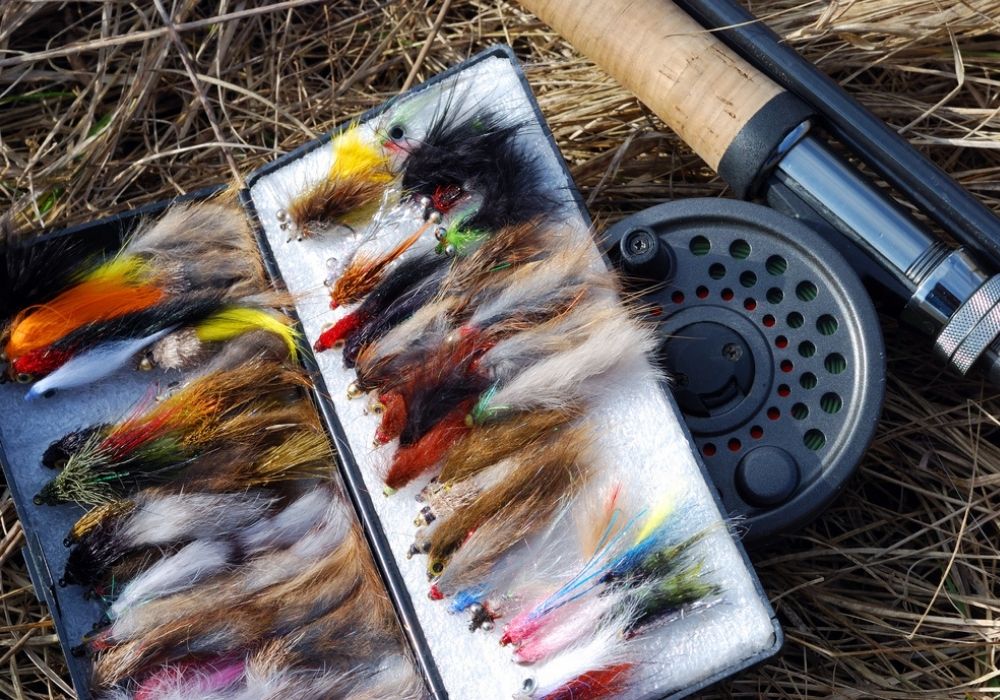 Anything along the body is going to be good for making bass bugs or for anything where hoppers would work well. Where anything along the tail is going to be great for streamers.
Hair Texture
There are three main types of hair texture that you'll be able to find. Fine, medium, and coarse. A fine-textured hair will not flair and is great for tying wings and tails on flies.
A medium texted hair will have a small flair to it out to around a 45-degree angle. A coarse texture Will flare up to 90 degrees and are great for muddlers and bass bugs.
Stiffness
A hair that is very stiff is going to be great for tying tailing dry flies. This is because they form a terrifically straight and stiff tail that can help support the weight of the fly and keep them on top of the water.
Soft hair is great for just about all winging. This is because it makes them easier to compress on the hook, but it is still strong enough to prevent it from looking sloppy.
Best Fly Tying Hair
Below, we're going to cover three different products. Check them out and see which one you like best and want to your fly tying arsenal!
Dr. Fish Elk Hair
The Dr. Fish Elk Hair pack contains two natural pads of elk hair that are ready to be snipped off and tied on to the fly of your choice. Winters Hope uses only the best quality materials for their fur.
In total, the pieces are 7 inches across. Giving you more than enough fur to tie elk hair caddis and other big dry patterns until your heart is content.
Creative Angler Deer Hair
Creative angler has a wide selection of both natural colored as well as dyed deer hair. Allowing you to create all different types of flies with whatever color you prefer.
This hair is from the belly of the deer. Which means this is longer and more coarse hair. Great for bass bugs as well as mice. Ideal for spinning.
Creative Angler Animal Fur Kit
If you are looking to just start out in fly tying then this a great fur kit. It comes with elk, moose, as well as deer hair. Allowing you to tie several different types of flies.
This is also great for someone who just enjoys using all three different types of animal fur for their own tying purposes. This gives you the freedom to tie whichever fly you need.
Conclusion
Now that we've gone over the different types of animal hair, hopefully, you now see the benefits of each type and how they can help you while fishing.
So, head on down to your local fly shop and pick some up!